Bulls & WGU North Carolina Announce Military Appreciation Event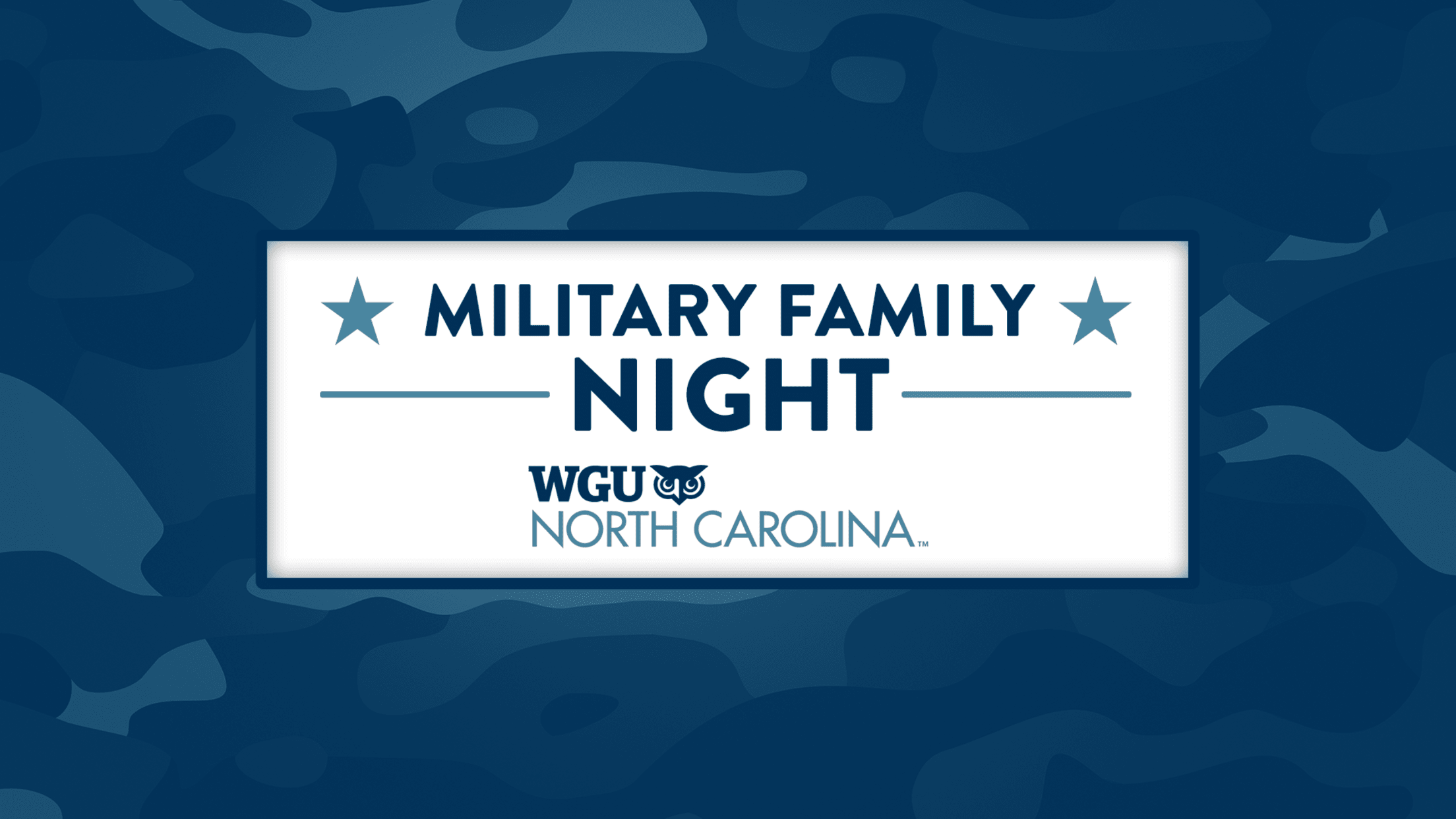 The Durham Bulls announced today the launch of a recognition program in partnership with WGU North Carolina and the USO of North Carolina, to provide a unique, special experience for active military and their families. Beginning Monday, the Bulls will host pre-registered military families at Durham Bulls Athletic Park and
The Durham Bulls announced today the launch of a recognition program in partnership with WGU North Carolina and the USO of North Carolina, to provide a unique, special experience for active military and their families.
Beginning Monday, the Bulls will host pre-registered military families at Durham Bulls Athletic Park and provide the opportunity to take batting practice, play catch in the outfield, enjoy yard games or just breathe in the fresh air for a 45-minute session, underneath the stadium lights.
"We are extremely happy to be able to offer these military families a special experience at the ballpark," said Nick Bavin, Director of Corporate Partnerships at the Durham Bulls. "We are always grateful for the sacrifice these individuals and their families make for us, so we're excited to be able to play a part in putting a smile on their faces during these trying times."
"As a military spouse, I know firsthand that opportunities like these are greatly appreciated," said WGU North Carolina Chancellor Catherine Truitt. "We look forward to hosting these families for a memorable experience of a lifetime."
In addition to the on-field experience, the event will also serve as a 'Back to School' kickoff with WGU North Carolina providing school supplies to the children in attendance.
WGU North Carolina is a One Star Patriot Circle Partner of the USO of North Carolina and was recently named the number one military school in the nation in the category of online/vocational in an announcement that can be found here: https://www.wgu.edu/newsroom/press-release/2020/02/wgu-named-number-one-by-military-friendly.html.
About WGU North Carolina
WGU North Carolina is an online competency-based university established to expand access to higher education for North Carolina residents. The university offers more than 60 undergraduate and graduate degree programs in the fields of business, K-12 teacher education, information technology, and health professions, including nursing. Degrees are granted under the accreditation of Western Governors University, which is accredited through the Northwest Commission on Colleges and Universities (NWCCU). Driving innovation as the nation's leading competency-based university, WGU has been recognized by the White House, state leaders, employers, and students as a model that works in post-secondary education. WGU has been named one of Fast Company's Most Innovative Companies, and has been featured on NPR, NBC Nightly News, CNN, and in The New York Times. Learn more at nc.wgu.edu.