Durham Drops Second Straight to Charlotte
Wong tallies three hits, two RBI in 9-3 loss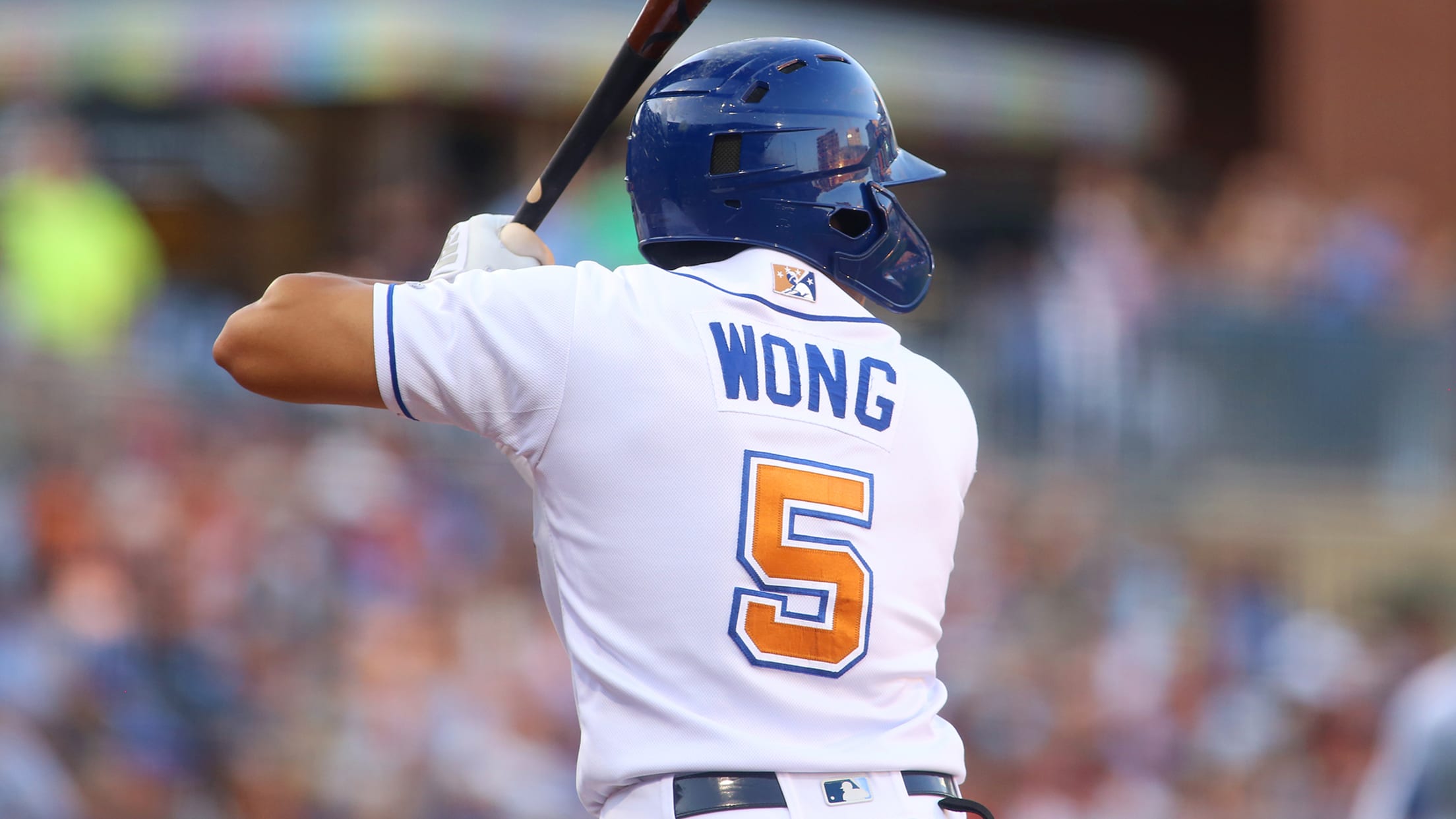 Kean Wong raised his season average to .321 with three hits in Tuesday's loss (BrianFlemingPhotography.com)
DURHAM, NC - The Durham Bulls offense couldn't keep pace with the Charlotte Knights Tuesday night at the DBAP, as the Knights defeated the Bulls by a final score of 9-3. Justin Nicolino (7-5) recorded the victory for the Knights, while Sam McWilliams (1-5) suffered the loss for the Bulls.Yoán
DURHAM, NC - The Durham Bulls offense couldn't keep pace with the Charlotte Knights Tuesday night at the DBAP, as the Knights defeated the Bulls by a final score of 9-3. Justin Nicolino (7-5) recorded the victory for the Knights, while Sam McWilliams (1-5) suffered the loss for the Bulls.
Yoán Moncada got the Knights on the board early, with an RBI groundout to take a 1-0 lead in the first. Luis Robert quickly added on with a solo home run over the Blue Monster to extend the lead to 2-0 before the Bulls came to the plate. After a scoreless second inning, the Knights added two more runs in the third, scoring on a passed ball and an RBI groundout by Yermin Mercedes to make it 4-0.
The Bulls were able to get one run back on an RBI triple by Emilio Bonifácio to cut the deficit to 4-1 in the fourth, but the Knights put their foot on the gas, scoring five unanswered runs. Mercedes tallied a sacrifice fly and Charlie Tilson drove in another run in the fifth inning on an RBI single making it 6-1. In the sixth inning, all three runs came on a Daniel Palka three-run blast to right center field to make it 9-1.
More late-inning runs came out of the Bulls offense in the seventh inning, with two runs brought in on a Kean Wong single to make it 9-3. However, the Bulls stranded two runners that inning and failed to generate more offense.
The Bulls and Knights will meet two more times in this series, with game three at 7:05 pm at the DBAP on Wednesday. Left-hander Josh Fleming makes his DBAP debut and will face off against Knights right-hander Odrisamer Despaigne.