Johnson's Slam Lifts Bulls Past Chiefs
Eighth-inning grand slam propels Durham to victory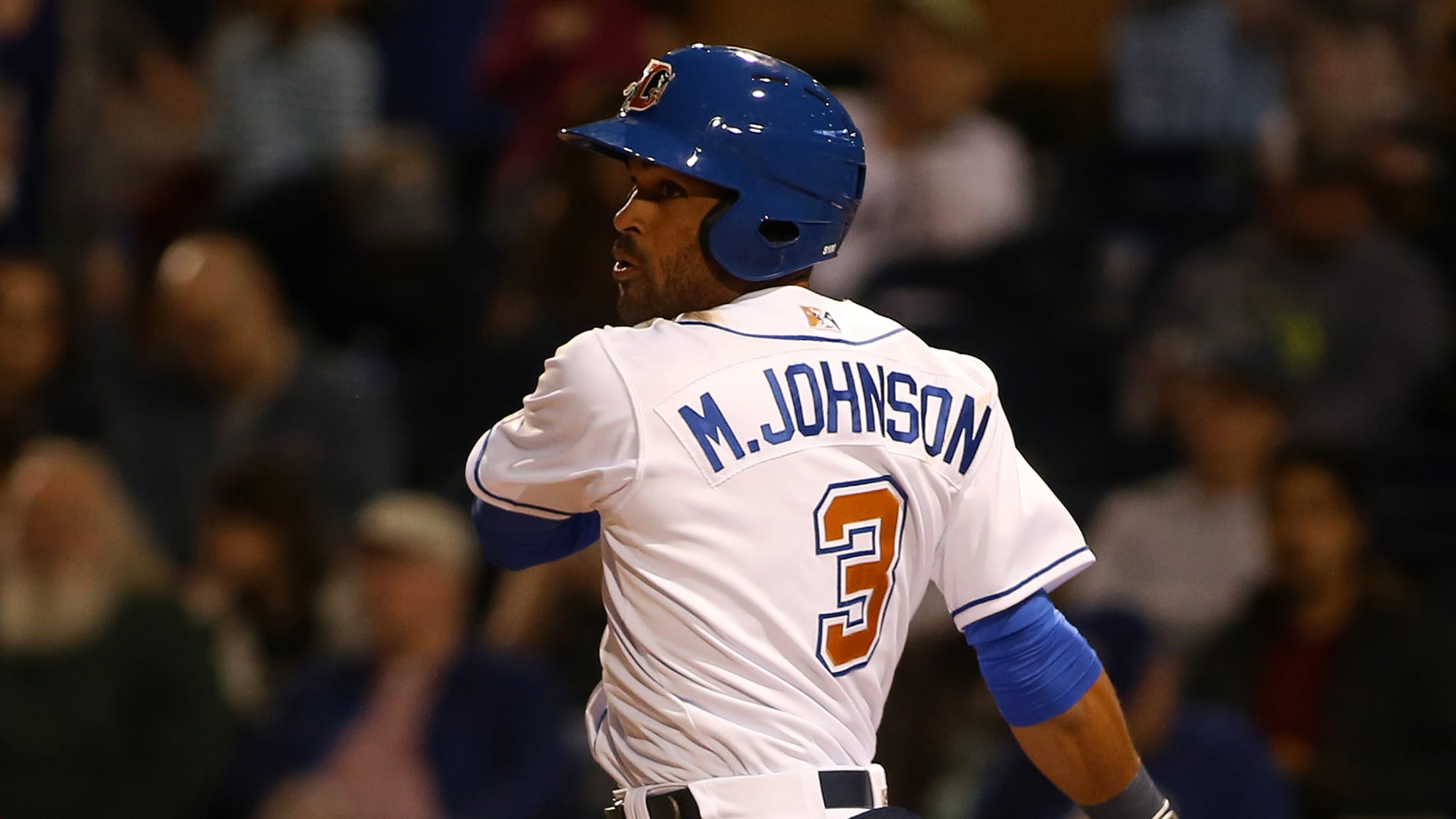 Micah Johnson's eighth-inning grand slam capped a five-run frame for the Bulls (BrianFlemingPhotography.com)
DURHAM, NC - Behind Micah Johnson's eighth inning grand slam, the Durham Bulls rallied past the Syracuse Chiefs 6-4 in front of 10,046 fans on Saturday night at the DBAP. The Bulls (60-44) trailed 2-1 entering the home half of the eighth. Brandon Lowe and Brandon Snyder walked against reliever
DURHAM, NC - Behind Micah Johnson's eighth inning grand slam, the Durham Bulls rallied past the Syracuse Chiefs 6-4 in front of 10,046 fans on Saturday night at the DBAP.
The Bulls (60-44) trailed 2-1 entering the home half of the eighth. Brandon Lowe and Brandon Snyder walked against reliever Chris Smith (L, 3-4) to begin the frame. Justin Williams moved the runners into scoring position with a perfectly placed sacrifice bunt down the third base line.
Christian Arroyo was intentionally walked to load the bases for Nick Ciuffo. With Ciuffo batting, newly placed reliever Josh Edgin committed a balk and Lowe scored from third to tie the game 2-2.
Later in the frame, Edgin issued another intentional walk to Jason Coats, loading up the bases once again for Johnson. The designated hitter promptly drilled the first pitch he saw over the Blue Monster in left field and put the Bulls in front 6-2 for good.
Ian Gibaut came out of the bullpen for the ninth and allowed a two-run single to Alejandro De Aza, cutting the lead to 6-4 with two outs in the visitor's ninth. With De Aza on first, Gibaut induced a ground out to second from Irving Falu to end the game and preserve a Bull City victory.
Adam Kolarek (W, 5-1) earned his fifth victory of the season with a scoreless eighth inning and one strikeout.
Smith (L, 3-4) dropped his fourth decision after being charged with two runs on two walks.
The Bulls face the Chiefs for the final time this season on Sunday at 5:05 p.m. in the rubber match of the three-game set. Andrew Moore (4-5, 4.13) is scheduled to start for Durham at the DBAP, and Syracuse is yet to name a starter.