Lukes, Wong Power Bulls to Victory
Duo combines for seven RBI in Bulls' 8-2 win over Stripers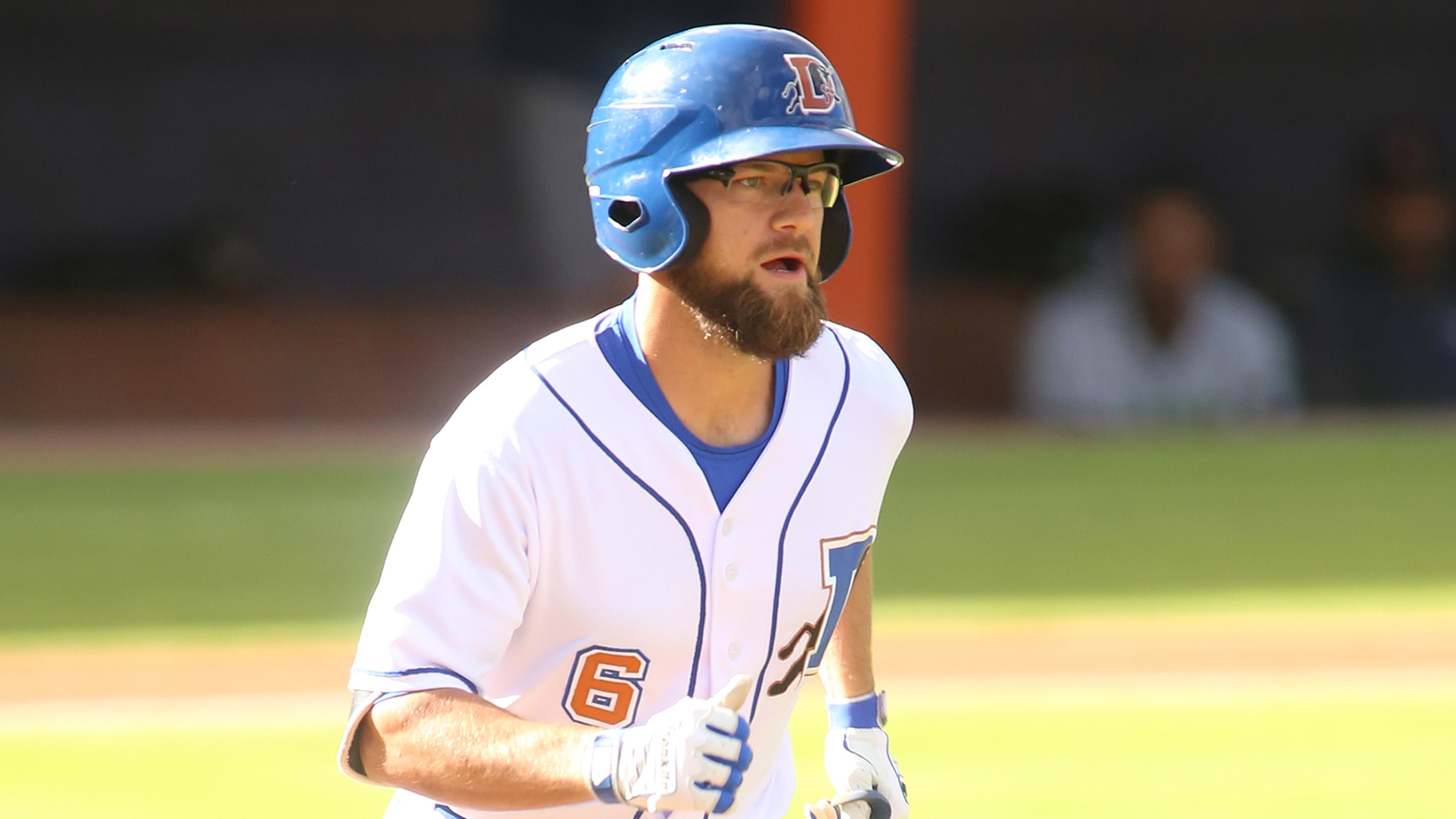 Nathan Lukes went 2-for-4 with a home run and four RBI in Durham's win Thursday night (BrianFlemingPhotography.com)
DURHAM, NC - Every Durham Bulls batter reached base safely as the Bulls notched eight runs and 13 hits in an 8-2 series-opening win over the Gwinnett Stripers Thursday at the DBAP. Ricardo Pinto (1-0) recorded the win in his Bulls debut, while Andres Santiago (1-2) tallied the loss for
DURHAM, NC - Every Durham Bulls batter reached base safely as the Bulls notched eight runs and 13 hits in an 8-2 series-opening win over the Gwinnett Stripers Thursday at the DBAP. Ricardo Pinto (1-0) recorded the win in his Bulls debut, while Andres Santiago (1-2) tallied the loss for the Stripers.
The Bulls offense jumped on Santiago, beginning with a Kean Wong two-RBI double to go up 2-0 in the third inning. A wild pitch by Pinto allowed the Stripers to get one back in the fourth, but Durham got it back and more in bottom of the frame. Nathan Lukes recorded his first Triple-A home run on a three-run blast to center field, and Wong added his third RBI on a single to left field to make it 6-1.
Nick Solak continued the Bulls onslaught with an RBI double in the bottom of the fifth, followed by a Lukes RBI single to make it 8-1. Gwinnett was able to get one run back on another wild pitch by Pinto, but couldn't generate consistent offense.
After two scoreless innings from starter Colin Poche, Pinto went 5.1 innings, allowing just one hit and the two earned runs in his Bulls debut. Hoby Milner finished off the game, striking out three batters over 1.2 innings to secure the victory. As a whole, Bulls pitching allowed just three hits and struck out 10 batters.
The Bulls will play game two of five against the Stripers on Friday night, with Jake Faria (2-0, 4.15) taking the hill for Durham to face off against Stripers starter Kyle Wright (1-2, 11.81). First pitch is scheduled for 7:05.