Norfolk Edges Durham 6-5
Bulls starter Ian Seymour fans 6 in Triple-A debut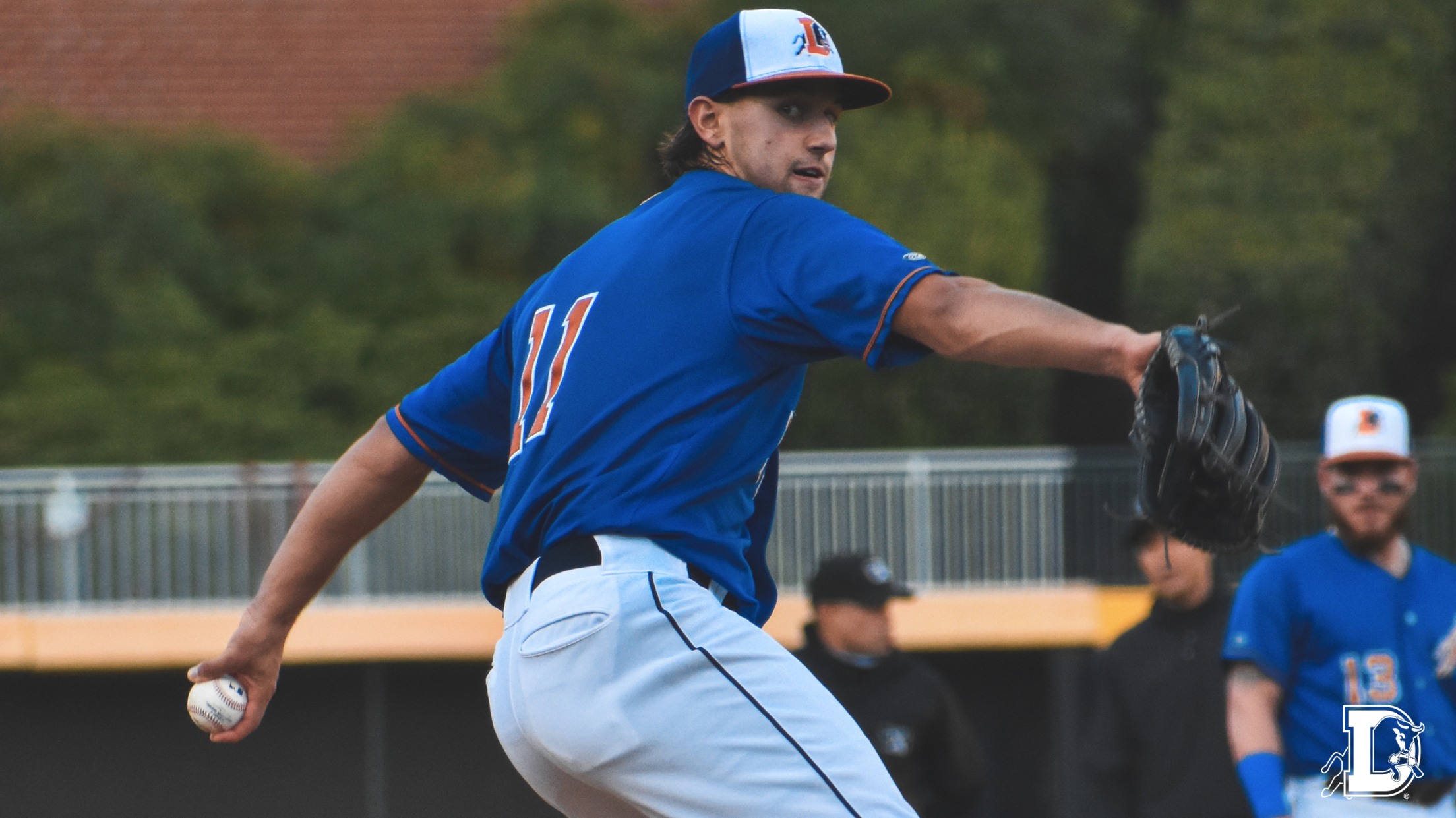 (Paxton Rembis / Durham Bulls)
Bulls starting pitcher Ian Seymour struck out six batters over five solid frames in his Triple-A debut and catcher Rene Pinto clubbed three hits, however Tides third baseman Tyler Nevin homered and drove in three runs as part of a five-run sixth inning in Norfolk's 6-5 win over Durham on
Bulls starting pitcher Ian Seymour struck out six batters over five solid frames in his Triple-A debut and catcher Rene Pinto clubbed three hits, however Tides third baseman Tyler Nevin homered and drove in three runs as part of a five-run sixth inning in Norfolk's 6-5 win over Durham on Thursday night at Durham Bulls Athletic Park.
The Bulls struck first in the opening frame with a trio of tallies courtesy of an opposite field RBI double by SS Taylor Walls, followed by a run-scoring single by 1B Dalton Kelly and CF Nathan Lukes' RBI double to left. The Tides would then narrow the deficit to two with a single score in the second prior to their big inning.
Nevin mashed a go-ahead three-run shot in the sixth before C J.C. Escarra crushed a two-run blast to make it 6-3. Durham would then get a run back in the last of the sixth to make it a two-run contest before Pinto cut the margin to one with an RBI double in the ninth, however the Bulls were unable to erase the deficit.
Pinto (3-5, R, 2B, RBI) paced the Bulls order with his three hits, while seven of nine Durham hitters collected at least one knock. The Bulls did not homer on Thursday evening, marking the first time in 11 games they have not gone deep.
Seymour (5.0 IP, 1 H, 1 R, 0 ER, 1 BB, 6 K) fanned six while yielding a lone unearned run on only one hit and one walk in his Triple-A debut. Norfolk reliever Konner Wade (1.2 IP, 2 H, R, ER, 3 BB, 4 K) earned the victory and righty Felix Bautista (1.0 IP, H, R, ER, BB, 2 K) notched his third save, while Bulls reliever Trevor Brigden (0.2 IP, 5 H, 5 R, 5 ER, 2 K) suffered the defeat.
The two teams are set to square off again on Friday evening, with first pitch scheduled for 6:35pm. RHP Tommy Romero (3-2, 4.97) is expected to toe the rubber for the Bulls, while RHP Dean Kremer (1-5, 5.40) is slated to start for the Tides. Tickets for that game, as well as all remaining Bulls home games are available and can be purchased at DurhamBulls.com.