Bulls Announce Safe at Home Fund for Seasonal Employees
Relief fund will provide compensation for game day staff members impact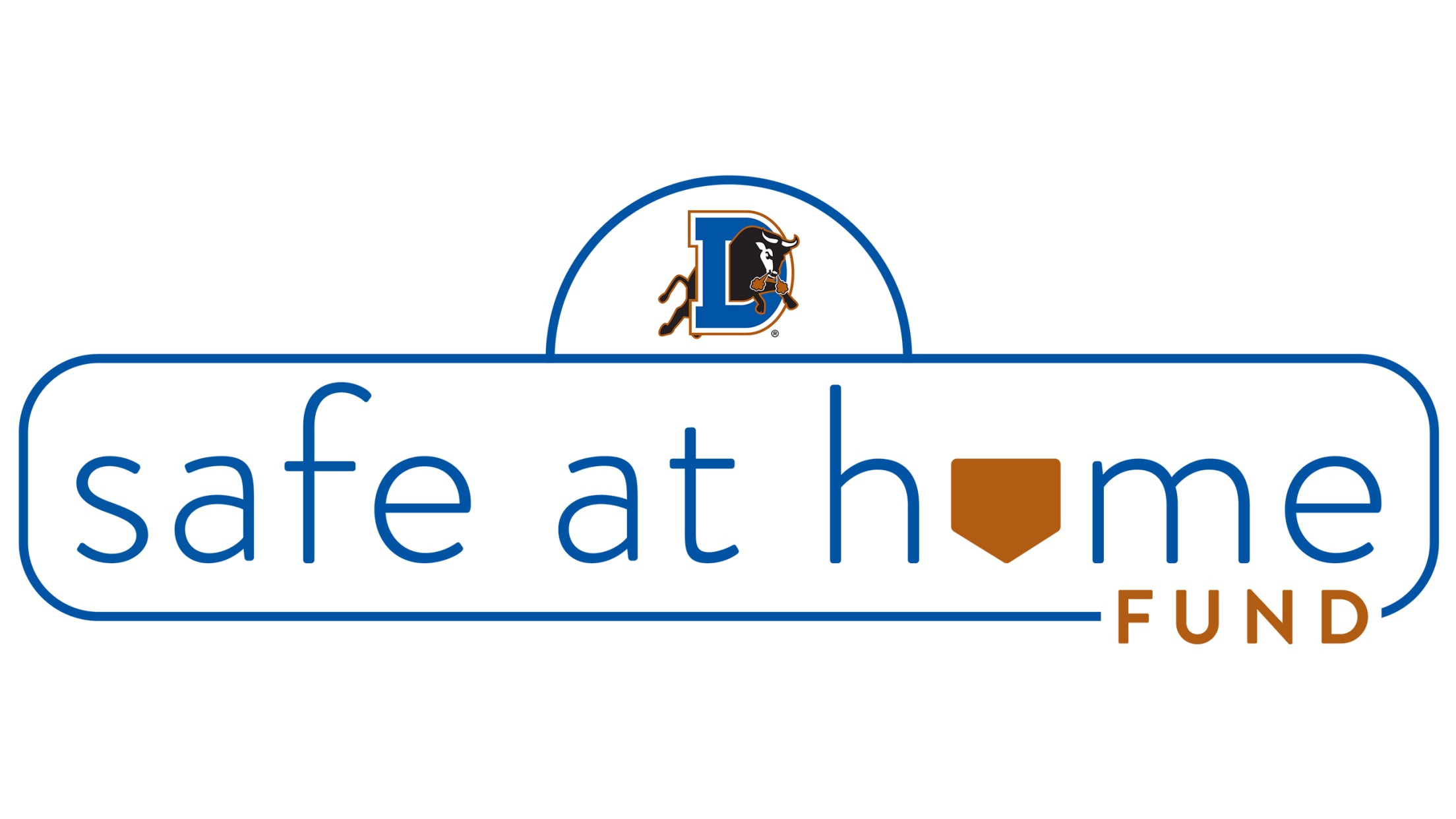 The Durham Bulls announced today the launch of the Safe at Home Fund, a relief program designed to provide financial aid to the seasonal employees who are currently unable to work with the Bulls due to the postponement of the Minor League Baseball season. The relief funds, established together with
The Durham Bulls announced today the launch of the Safe at Home Fund, a relief program designed to provide financial aid to the seasonal employees who are currently unable to work with the Bulls due to the postponement of the Minor League Baseball season. The relief funds, established together with parent Capitol Broadcasting Company, will be made available to more than 200 employees who worked the 2019 season and were scheduled to work during the 2020 season.
"In times of such economic uncertainty, the Bulls want to make sure that all members of our family are taken care," said Bulls VP Mike Birling. "Our game day staff are the face of our organization to so many of our fans and play a pivotal role in maintaining the quality of events hosted at the DBAP that we have all come to expect. We hope that this fund is able to provide some form of relief as we navigate through the current health situation and we can't wait to welcome our staff back to work."
With the start of the Minor League Baseball season postponed indefinitely, the Bulls are proud to be able to use their platform to support our team in this time of need. Fans are encouraged to follow the Bulls' website and social channels for regular updates on the team, the 2020 season and how the team is responding to the ever-changing COVID-19 situation.