All-American Package Now on Sale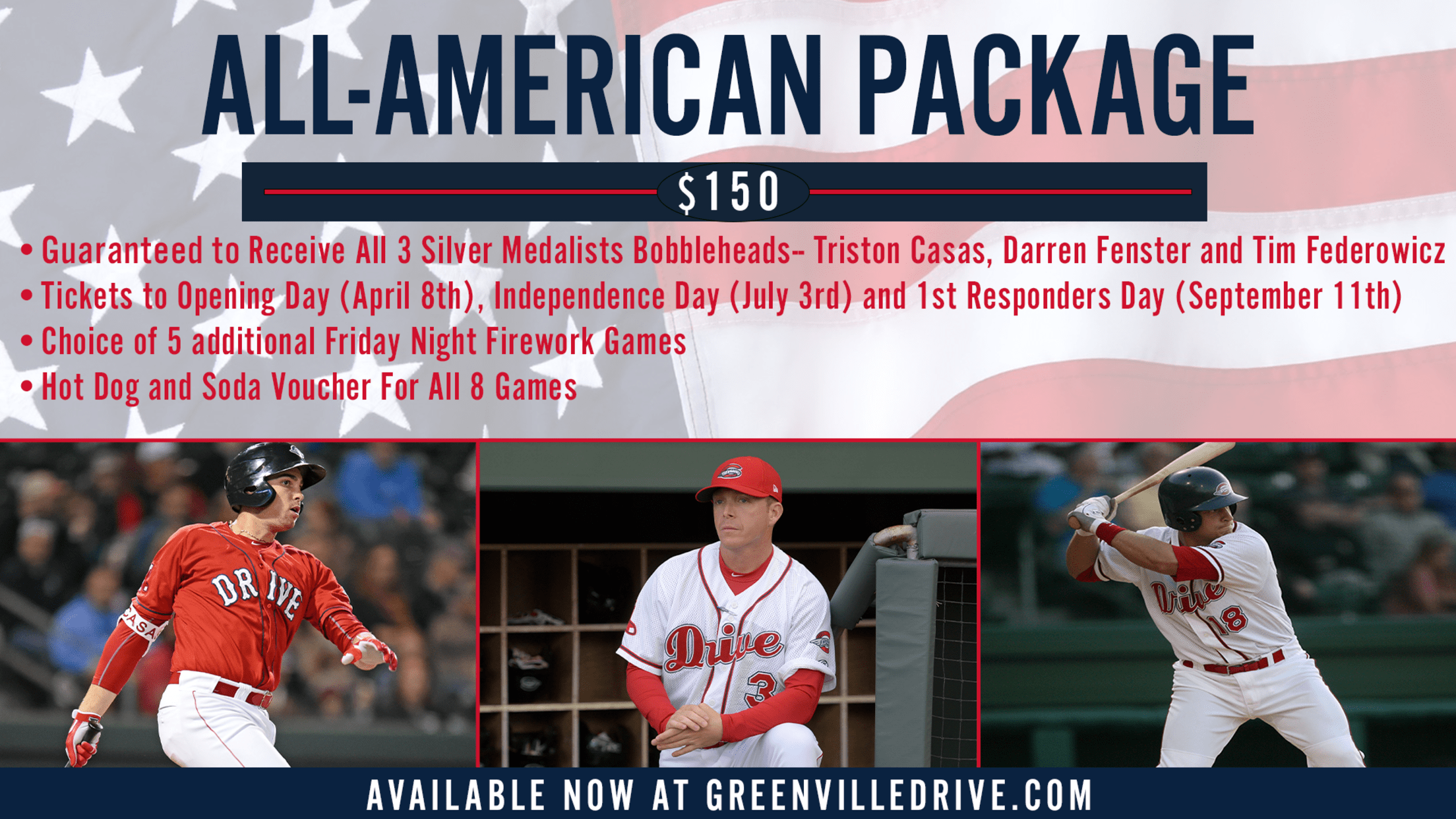 Planning for the 2022 Drive baseball season is underway! As we make our way through the offseason, we are committed to making the Fluor Field Experience more unique, and fan friendly as ever. Each month leading up to our 16th season in downtown Greenville, we will unveil a brand new
Planning for the 2022 Drive baseball season is underway! As we make our way through the offseason, we are committed to making the Fluor Field Experience more unique, and fan friendly as ever. Each month leading up to our 16th season in downtown Greenville, we will unveil a brand new "Experience Package" that gives our fans a new way to enjoy a Drive game.
We are proud to announce for November, our All American Package! This package includes:
· Guaranteed to receive all 3 2021 Silver Medalists bobbleheads – Triston Casas, Darren Fenster, and Tim Federowicz.
· Tickets to Opening Day (Friday, April 8th), Independence Day Celebration (Sunday, July 3rd), and First Responders Day (Sunday, September 11th)
· Choice of 5 additional Friday Night Fireworks games
· Hot Dog and Soda Voucher for all 8 games
For more information on how to reserve your All American Package today Click Here or call us at 864-335-0071.