Drive Connections Abound as Phillies, Astros Meet in World Series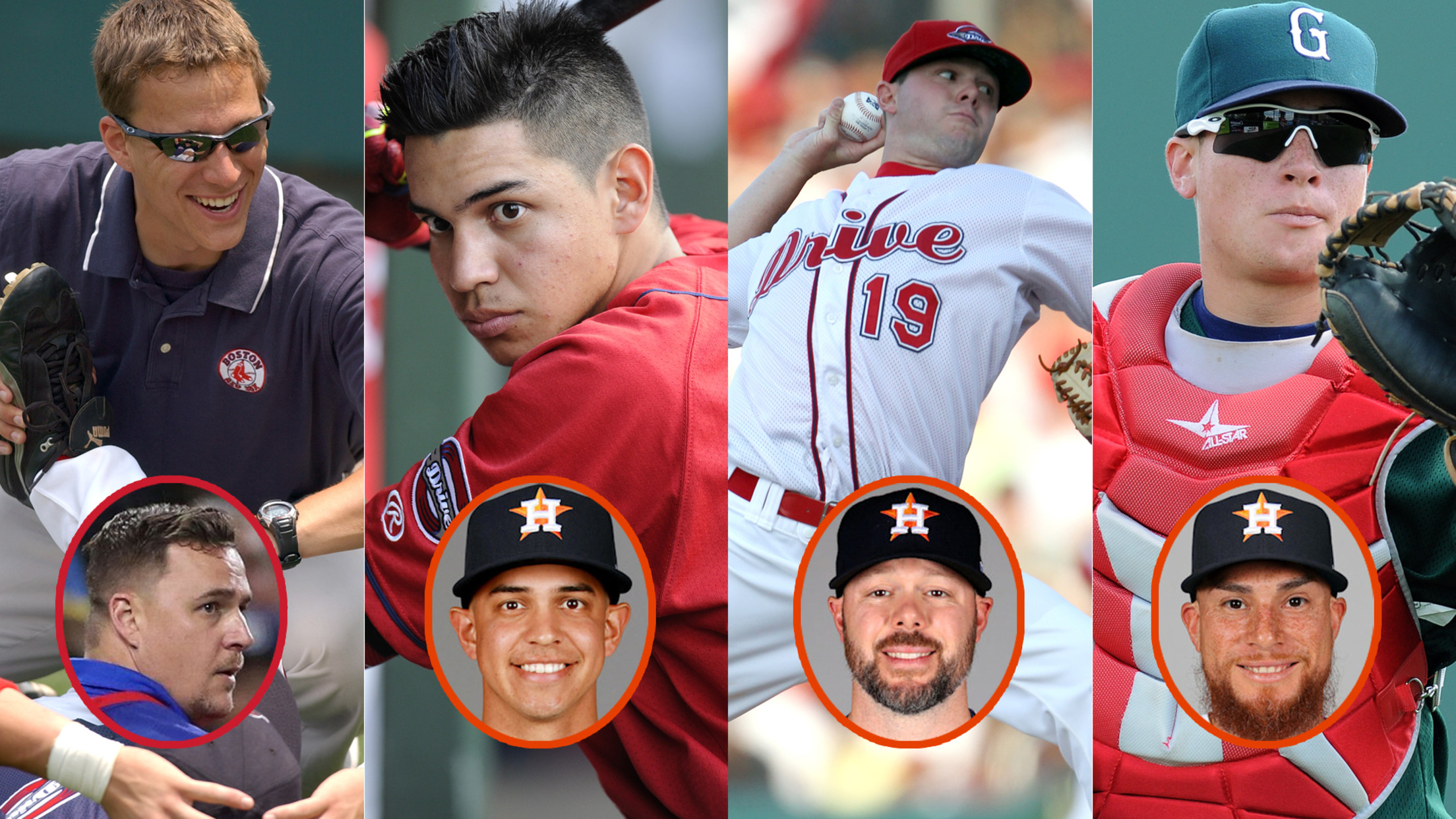 As the Philadelphia Phillies and the Houston Astros prepare to face off in the 2022 World Series, there are several Drive connections tied to both teams. Leading the Phillies training staff is Paul Buchheit, the team's Head Athletic Trainer. 16 years ago, Paul was the Head Athletic Trainer during the
As the Philadelphia Phillies and the Houston Astros prepare to face off in the 2022 World Series, there are several Drive connections tied to both teams.
Leading the Phillies training staff is Paul Buchheit, the team's Head Athletic Trainer. 16 years ago, Paul was the Head Athletic Trainer during the Greenville Drive's Inaugural Season in 2006 - he served in this same capacity with the Drive again in 2007. The 39-year-old is in his third year as Philadelphia's head athletic trainer. He previously served as an assistant athletic trainer at the Major League level with the Red Sox from 2016 to 2019. Prior to that he spent 10 years in Boston's minor league system, six as a head athletic trainer at one of the affiliates and four with the title of Athletic Training/Medical Cooridinator. Paul and his wife, Allison, have four children - Hayden, Noah, Heidi, and Nash.
For the Astros, they feature three former Drive players - outfielder Mauricio Dubon (2015), pitcher Ryan Pressly (2010), and catcher Christian Vazquez (2010-2011).
On a prospect-laden Drive club in 2015 that also featured Rafael Devers, Andrew Benintendi, Yoan Moncada, Michael Chavis, Michael Kopech, and others, Dubon put together an impressive campaign. He was selected as a mid-season South Atlantic League All-Star, in which he batted .301 with four homers, 29 RBI, 43 runs scored, 18 stolen bases, and 12 doubles over a 58-game span.
Following the 2016 season, Dubon was part of a package of players that the Red Sox sent to the Milwaukee Brewers, in exchange for reliever Tyler Thornburg. He made his Major League debut with the Brewers on July 7th, 2019. Later that season, he was traded to the San Francisco Giants. He joined the Astros on May 14th of this season, and quickly developed into a reliable utility player. He appeared in 90 games during the regular season with the Astros across five different positions - 45 games in center field, 17 games at shortstop, 16 games at second base, nine games in left field, and three games in right field.
Pressly and Vazquez have the unique distinction of having been battery mates once before, during the 2010 season in Greenville. The right-handed Pressly appeared in 26 games on the mound for the Drive 12 years ago, 24 as a starter. he compiled a 5-7 record, to go along with a 3.72 ERA and 96 strikeouts over 113.2 innings. He eventually joined the Minnesota Twins organization, selected in the 2012 Rule 5 Draft. Pressly made his Major League debut the very next season, on April 4th, 2013 with the Twins.
The Twins traded Pressly to the Astros during the 2018 season, and he's been a staple of their bullpen ever since. He has been an All-Star selection twice - in 2019 and 2021 - and during the 2019 campaign he set a Major League record with 39 consecutive scoreless appearances.
Vazquez spent two seasons in Greenville, and it was offensive numbers during the 2011 season that began to propel him towards stardom. Across 105 games that season, he batted .283 with 18 home runs, 84 RBI and 27 doubles.
Known for his defensive prowess, Vazquez made his Major League debut on July 9th, 2014 with the Red Sox. Despite battling injuries during the Red Sox 2018 World Series Championship season, Vazquez served as the club's primary backstop. He was a finalist for the Gold Glove award during the 2019 season.
A fan-favorite in Boston, Vazquez was traded to Houston on August 1st of this season. Between the Red Sox and Astros, he batted .274 with nine home runs and 52 RBIs.
If the Astros win the World Series this season, it will mark the 7th straight season that at least one Drive alum (player) has been on the title-winning club.
2021 Atlanta Braves - Pitcher Chris Martin
2020 Los Angeles Dodgers - Outfielder Mookie Betts
2019 Washington Nationals - Pitcher Hunter Strickland
2018 Boston Red Sox - Pitchers Matt Barnes and Brandon Workman; Catchers Blake Swihart and Christian Vazquez; Infielders Xander Bogaerts and Rafael Devers; Outfielders Andrew Benintendi, Mookie Betts, and Jackie Bradley Jr.
2017 Houston Astros - Outfielder Josh Reddick
2016 Chicago Cubs - First Baseman Anthony Rizzo