Drive Hold Off Grasshoppers For 5-3 Win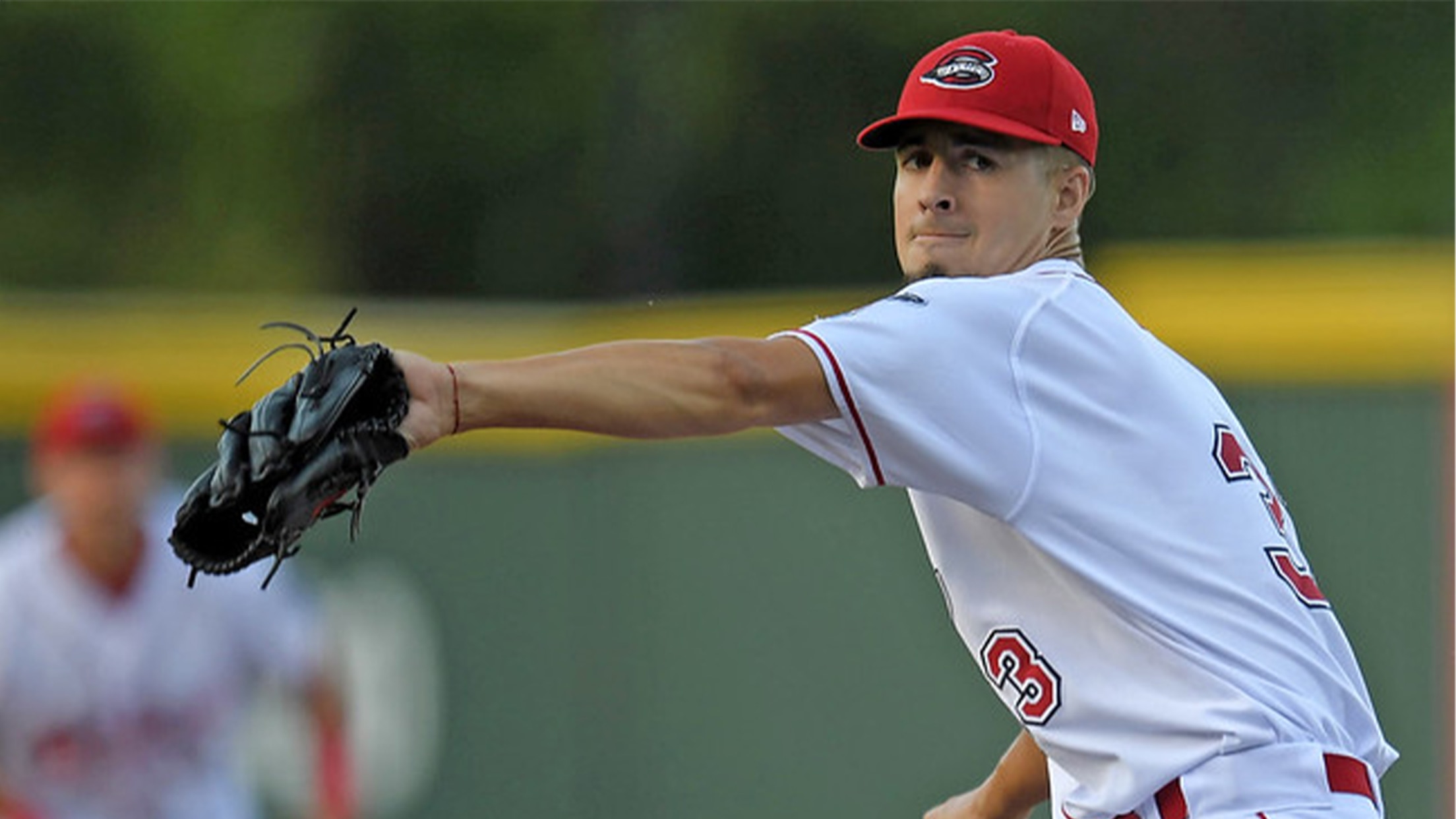 Greenville, S.C. – Brian Van Belle tossed 6.0 shutout innings, his third consecutive start without allowing a run, while the offense plated three runs in the first and the bullpen stifled three late-inning Greensboro rallies to win, 5-3, Wednesday night at Fluor Field. On the night, Drive hitters combined for
Greenville, S.C. – Brian Van Belle tossed 6.0 shutout innings, his third consecutive start without allowing a run, while the offense plated three runs in the first and the bullpen stifled three late-inning Greensboro rallies to win, 5-3, Wednesday night at Fluor Field.
On the night, Drive hitters combined for 10 hits, three doubles and two homers. Three players tallied multi-hit efforts: Christian Koss, Cam Cannon and Joe Davis. Koss homered, his fifth of the year. In Koss' last seven games, he has six multi-hit performances. Cannon got two hits with a double and a run. Davis, meanwhile, registered two singles and an RBI. He has multi-hits in both completed Drive games he has appeared in. Wil Dalton also compiled two RBI on a two-run homer.
Brian Van Belle started for Greenville and earned the win, his third-straight and fourth on the year. He now has a 17-inning scoreless streak. The righty allowed five hits and one walk with three strikeouts. Jake Wallace worked around two singles in the eighth inning while fanning two to get the hold. Cody Scroggins pitched the ninth inning and allowed a run with one strikeout to complete the save.
Braxton Ashcraft was charged with the loss after allowing five runs over 4.0 innings. He left his start in the top of the fifth inning with the Grasshoppers' trainer.
It didn't take long for the Drive to take a lead in the first inning. Koss launched the first pitch of the frame over the Green Monster for a solo clout that traveled 423 ft. Cannon followed that with a line drive single up the middle. He got to third on a Howlett double with one out. With Davis up to bat, Cannon came around to score on a wild pitch. Davis then lined a ball to left for a sac fly, giving the home team a 3-0 advantage.
Greenville added to its lead in the fourth inning. With one out in the frame, Davis lined a single to center field. Two batters later, Dalton stung a two-run homer to left-center field, his third of the year. It left the bat at 110 MPH and went 453 ft. They lead, 5-0.
The Grasshoppers got on the board in the seventh inning on RBI singles by Dylan Shockley and Liover Peguero to make the score 5-2.
Greensboro plated a lone run in the ninth inning on a Matt Frazier homer.
Game three is scheduled for 7:05 pm Thursday at Fluor Field. The Drive are slated to throw Chris Murphy while the Grasshoppers are set to start Santiago Florez.