Drive Receive Excellence in Marketing Award
Award goes to Greenville for sixth straight season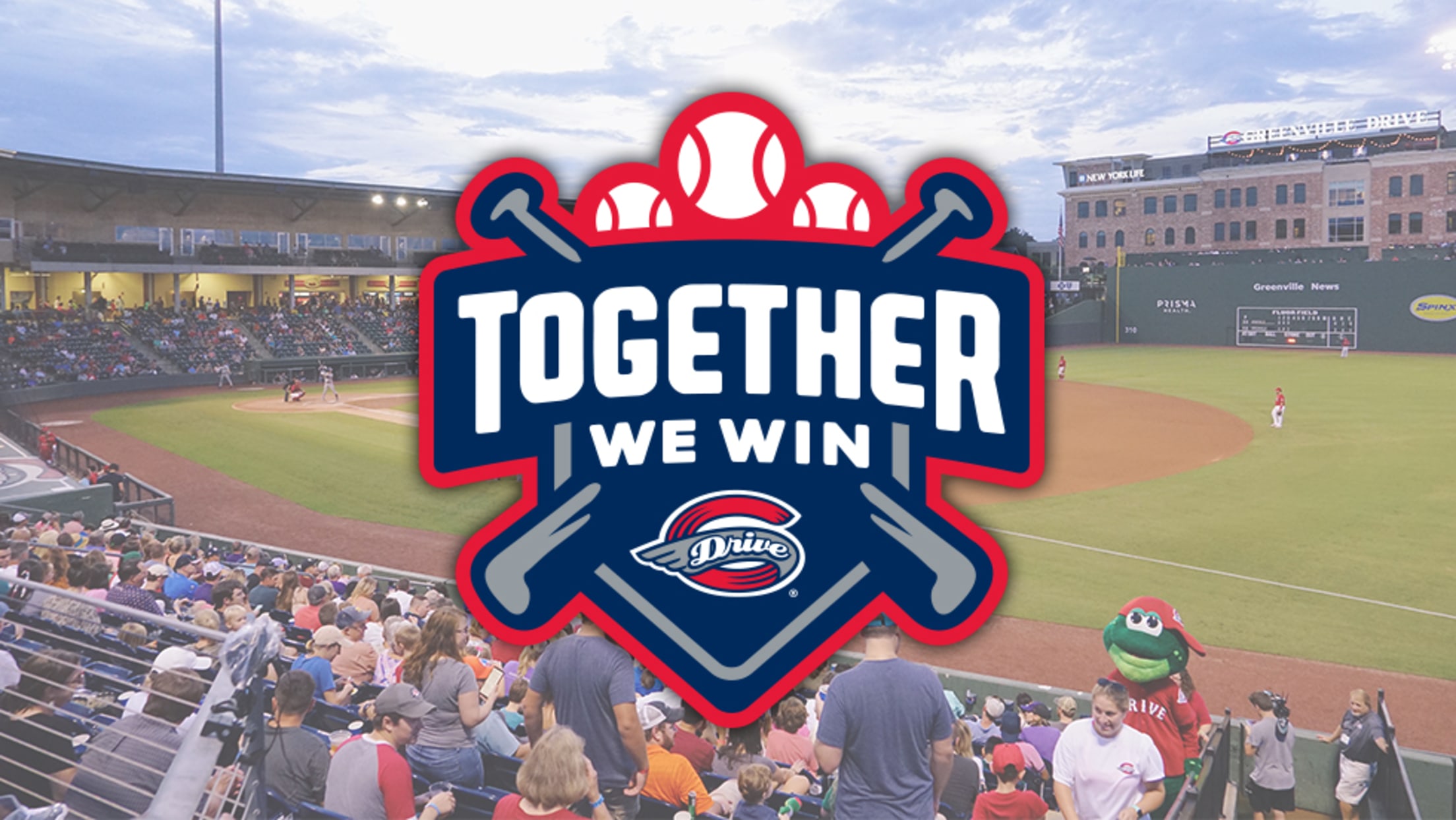 GREENVILLE, S.C. - The South Atlantic League and president Eric Krupa announced its annual league award winners, and the Greenville Drive have been selected as the as the recipient of the Excellence in Marketing Award for the sixth straight season and seventh time overall."We are extremely honored to be recognized
GREENVILLE, S.C. - The South Atlantic League and president Eric Krupa announced its annual league award winners, and the Greenville Drive have been selected as the as the recipient of the Excellence in Marketing Award for the sixth straight season and seventh time overall.
"We are extremely honored to be recognized by the South Atlantic League with these prestigious awards," said Craig Brown, the Drive's Owner and Team President. "The Drive organization is committed to excellence year in and year out, and receiving these awards is tangible proof of the measurable impact we are making on the Upstate community, as well as the dedication and commitment of our front office to making the Drive the premier organization in all of professional sports."
The Drive received the Excellence in Marketing Award in each of the past five seasons (2018, 2017, 2016, 2015 and 2014), as well as 2010, and they continue to be one of the most innovative and marketing savvy organizations in all of professional sports.
The Drive's 2019 marketing campaign ("Together We Win") was built and executed by Drive agency-of-record BRIGHT+CO and celebrated how the Drive & baseball have and continue to be a rallying cry and a way for the community to come together. Since Fluor Field at the West End opened in 2006, it has been a place where people of all ages and all walks of life can enjoy a ballgame in a fun, family-friendly environment. "Together We Win" also encapsulates the Drive's commitment to the community and partnering with community leaders to make Greenville a great place for all.
"We're so proud of the positioning the Drive have carved out in the community the past 14 years," said Jeff Brown, the Drive's Vice President of Marketing. "We always want Fluor Field to be a place where the entire Upstate can come together, have fun, celebrate, and put aside differences. We wanted to spotlight and celebrate that notion with this year's campaign."
As the Excellence in Marketing recipient, the Drive will represent the South Atlantic League as a nominee for the Larry MacPhail Award. This prestigious honor will be given at the Baseball Winter Meetings in San Diego, California from December 8-12. The Larry MacPhail Award has been presented since 1966 to the franchise as a symbol of the top marketing effort in all of Minor League Baseball.