Drive to Announce 2022 Experience Packages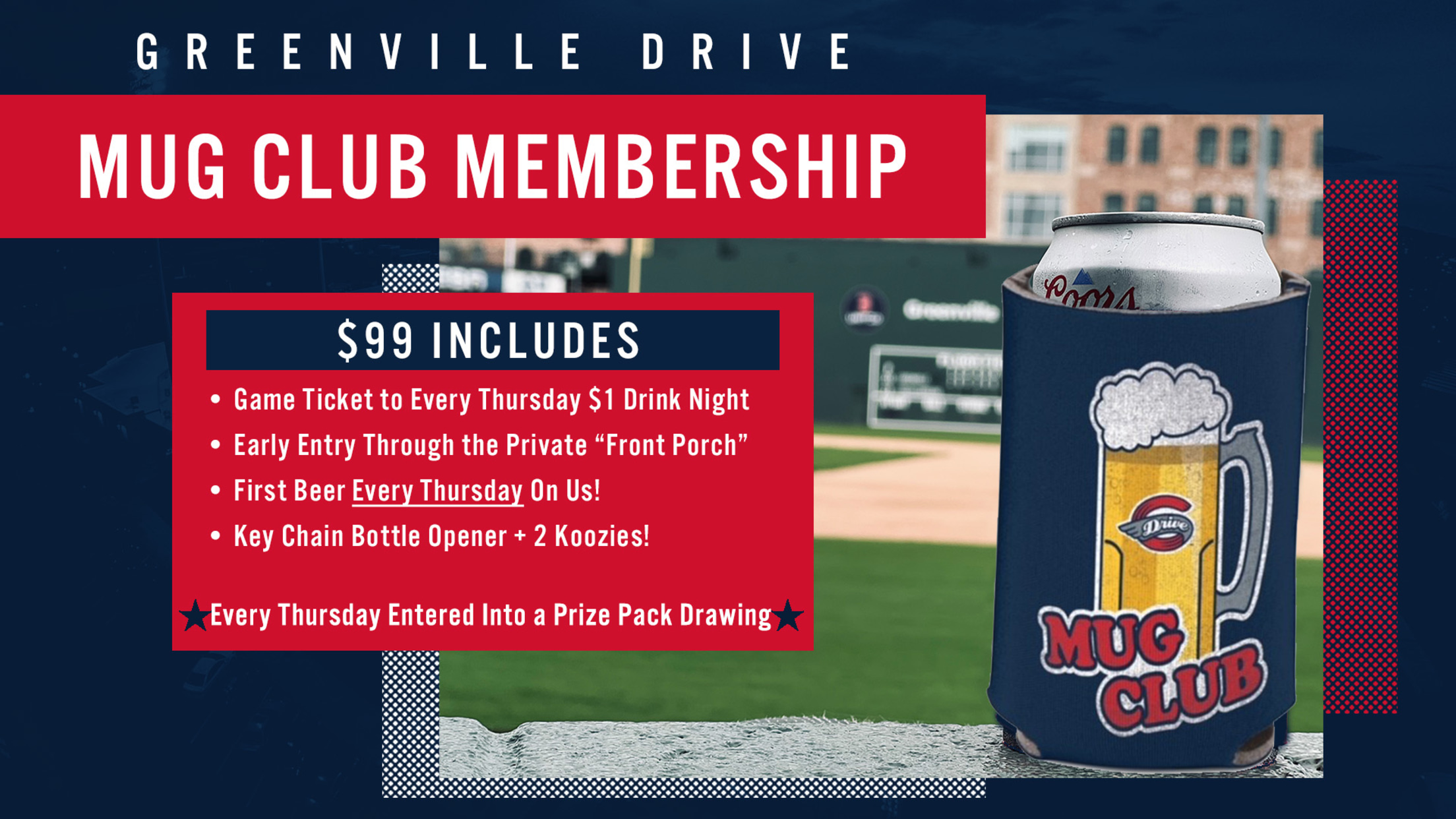 The Drive are excited to announce new Experience Packages for the 2022 Greenville Drive season each month leading up to the opener in April. Our first package announcement is to bring back the popular Mug Club Membership for our Dollar Drink Nights. Click here for more information and to sign
The Drive are excited to announce new Experience Packages for the 2022 Greenville Drive season each month leading up to the opener in April.
Our first package announcement is to bring back the popular Mug Club Membership for our Dollar Drink Nights. Click here for more information and to sign up for the Mug Club.
Stay tuned for each month's announcement. Click here to view all our new Experience Packages.