Greenville Drops Game One, 3-1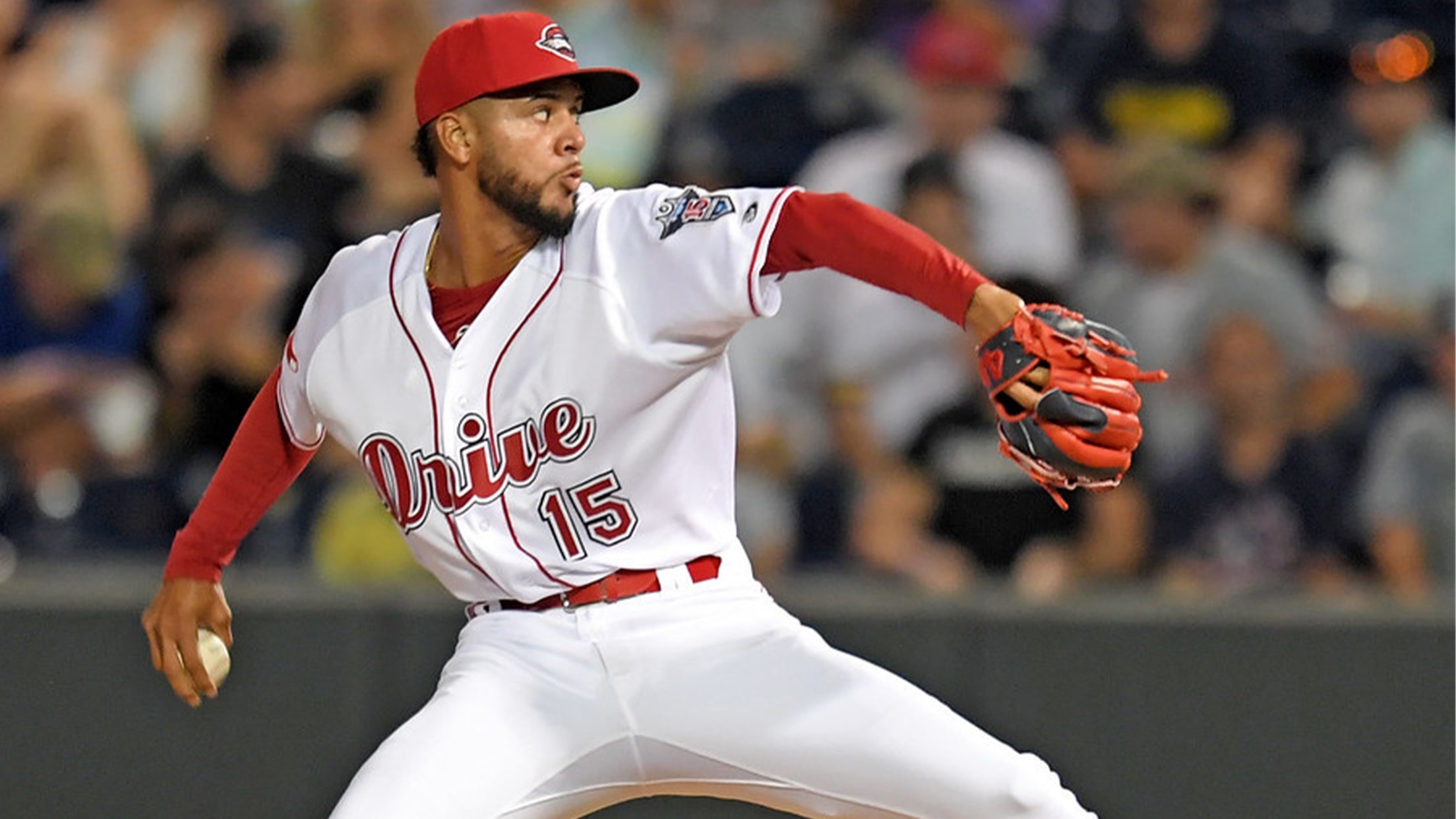 Aberdeen, M.D. – The Ironbirds held Greenville to just two hits and two walks while carrying a perfect game into the eighth inning enroute to a 3-1 win Tuesday night at Leidos Field at Ripken Stadium. Aberdeen had a combined perfect game through 7.1 innings until Joe Davis drew a
Aberdeen, M.D. – The Ironbirds held Greenville to just two hits and two walks while carrying a perfect game into the eighth inning enroute to a 3-1 win Tuesday night at Leidos Field at Ripken Stadium.
Aberdeen had a combined perfect game through 7.1 innings until Joe Davis drew a walk. Stephen Scott followed that with a single to break up the no-hitter.
Nick Yorke and Scott tallied the only hits, both singles. Brandon Howlett had an RBI on a forceout.
Brandon Young earned the win. The starter hurled 5.0 innings of perfect ball while fanning nine. Jake Lyons followed and tossed 3.1 innings with seven punchouts.
Jeremy Wu-Yelland started and took the loss after he allowed two runs over his 1.0 inning of work. Jose Espada pitched an effective 3.0 innings of shutout ball with six strikeouts.
The Ironbirds quickly took a 2-0 lead in the first inning on a two-run double by Lamar Sparks.
Aberdeen expanded its lead to 3-0 in the bottom of the fifth on a Ramon Rodriguez RBI double.
Greenville prevented the shutout with a run in the ninth. Yorke stroked a one-out single and got to second after Christian Koss was hit-by-pitch. Dearden then walked to load the bases. That brought up Howlett who grounded to the first baseman who fired to second for the out while plating a run.
Game two is set for 7:05 at Leidos Field at Ripken Stadium. The Drive are scheduled to throw Brian Van Belle while the Ironbirds are slated to start Connor Leoprich.