Greenville to Host Blood Drive Saturday, June 26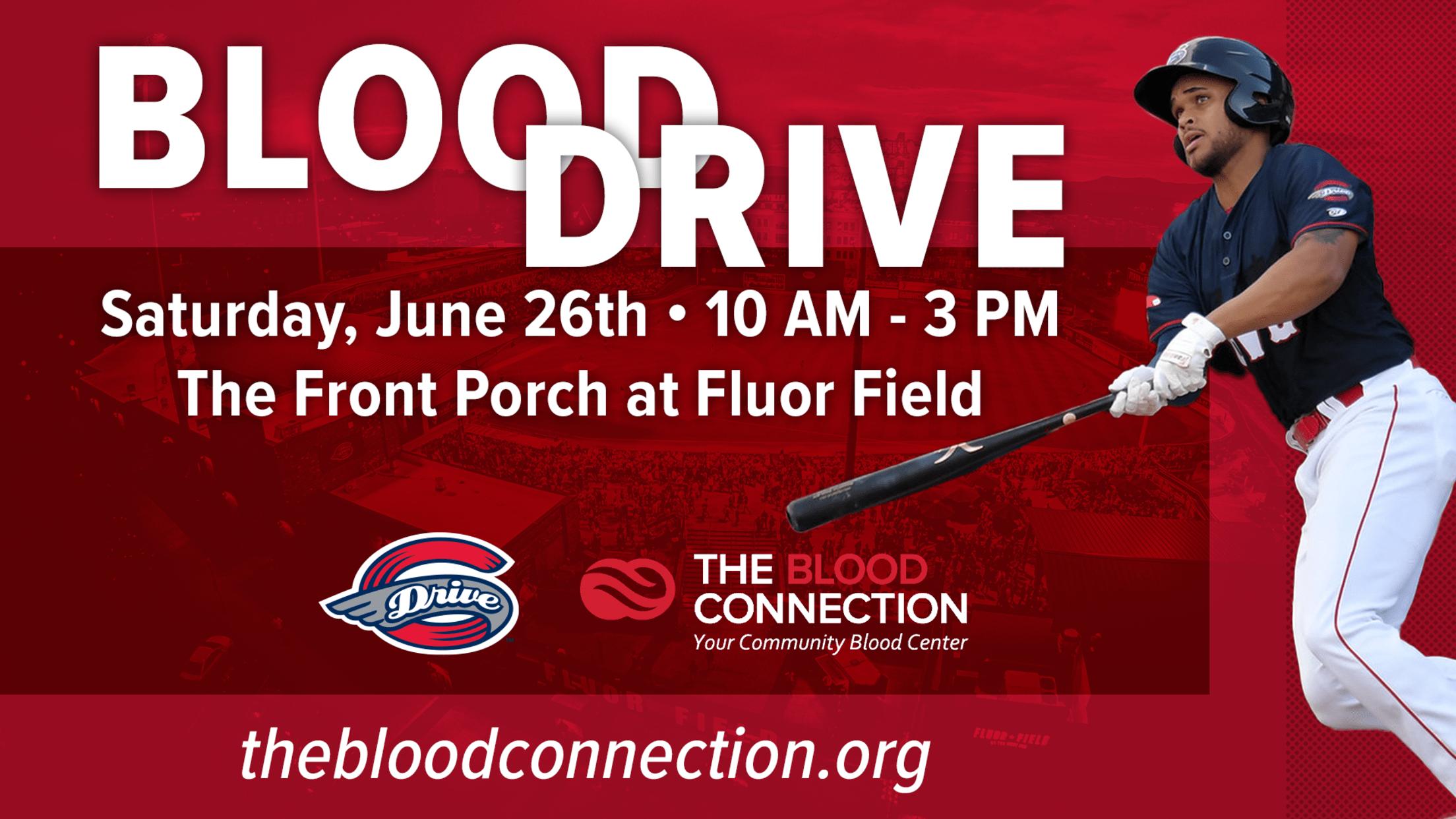 The Greenville Drive is proud to partner with the Blood Connection for another blood drive Saturday, June 26 at The Front Porch at Fluor Field, located at the corner of Field Street and Markley Street. The blood drive lasts from 10 AM - 3 PM. Become a member of the
The Greenville Drive is proud to partner with the Blood Connection for another blood drive Saturday, June 26 at The Front Porch at Fluor Field, located at the corner of Field Street and Markley Street.
The blood drive lasts from 10 AM - 3 PM.
Become a member of the LifeSaver League at Fluor Field! The need for blood is urgent throughout our community so please consider making a donation with us on Saturday. All donations stay within our community to help our neighbors.
Each donor will receive a ticket to a future Drive game, a LifeSaver League '47 Brand Hat and a $20 VISA gift card.
Register today by clicking here.