Drive batters stifled by Braves' Martinez as Rome wins, 5-0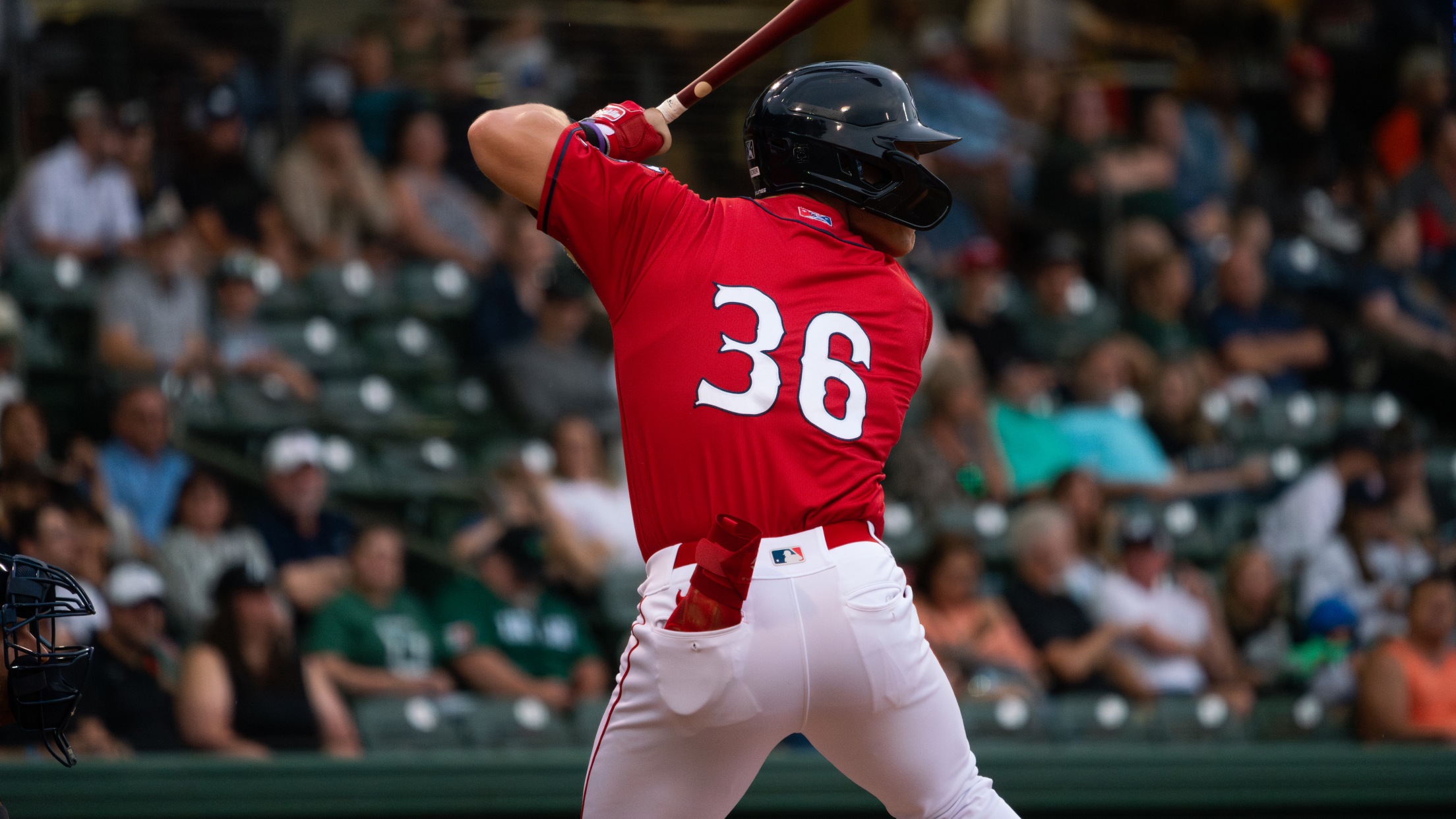 Martinez goes the distance, faces only two over the minimum batters Rome Braves (21-19) pitcher Daniel Martinez tossed a complete game shutout in the first seven-inning game of the doubleheader at AdventHealth Stadium today, holding the Greenville Drive (20-20) to just three hits over the course of the 23 batters
Martinez goes the distance, faces only two over the minimum batters
Rome Braves (21-19) pitcher Daniel Martinez tossed a complete game shutout in the first seven-inning game of the doubleheader at AdventHealth Stadium today, holding the Greenville Drive (20-20) to just three hits over the course of the 23 batters he faced, just two over the minimum number of 21 batters, as the Braves blanked the Drive, 5-0.
The Drive had no answer for Martinez who picked up 11 groundouts and two flyouts, stifling Drive batters and never sniffing trouble in any inning. The Drive's Brainer Bonaci, Nick Decker, and Blaze Jordan were the only ones to garner hit while Marcelo Mayer was the only other player to reach base thanks to a fielding error in the fourth.
While Martinez kept the Drive at bay, the Braves wouldn't be kept off the scoreboard in this one, a day after the Drive blanked the Braves in the first game of the series. The Braves' Drake Baldwin slashed a high line drive, sending the Juan Daniel Encarnacion pitch over the left field wall as it just stayed fair by inches, giving the Braves an early 1-0 lead.
Encarnacion would allow two more runs in his 5.1 innings of work thanks to a Baldwin RBI double before a Keyshawn Ogans' RBI single in the sixth inning, making it 3-0 in favor of Rome. Enarnacion finished the night allowing three runs on three hits without issuing a walk and recording five strikeouts before he was relived by Graham Hoffman.
The Braves scratched across two more runs in the sixth, both unearned off Hoffman, as Brainer Bonaci's throw to second base bounced in front of Mayer and trailed away, allowing the runner from third and second to score giving Rome a 5-0 lead. Bonaci redeemed himself during the ensuing at bat as he and Mayer completed a double play to get the Drive out of the jam.
However, the Drive entered the seventh and final frame of the game behind the 5-0 Braves cushion and couldn't muster a rally. Jordan slapped a two-out single to right field but Tyler Esplin, making his Drive debut, grounded out to end the game, securing a 5-0 win for the Braves.
The Drive (Boston Red Sox) return to action tonight, for game two of the doubleheader against the Rome Braves (Atlanta Braves). Just as with the first, the second game is scheduled for seven innings with first pitch slated for 7:00 p.m. The series is knotted at one game apiece.