July Features THREE Dollar Drink Nights at Fluor Field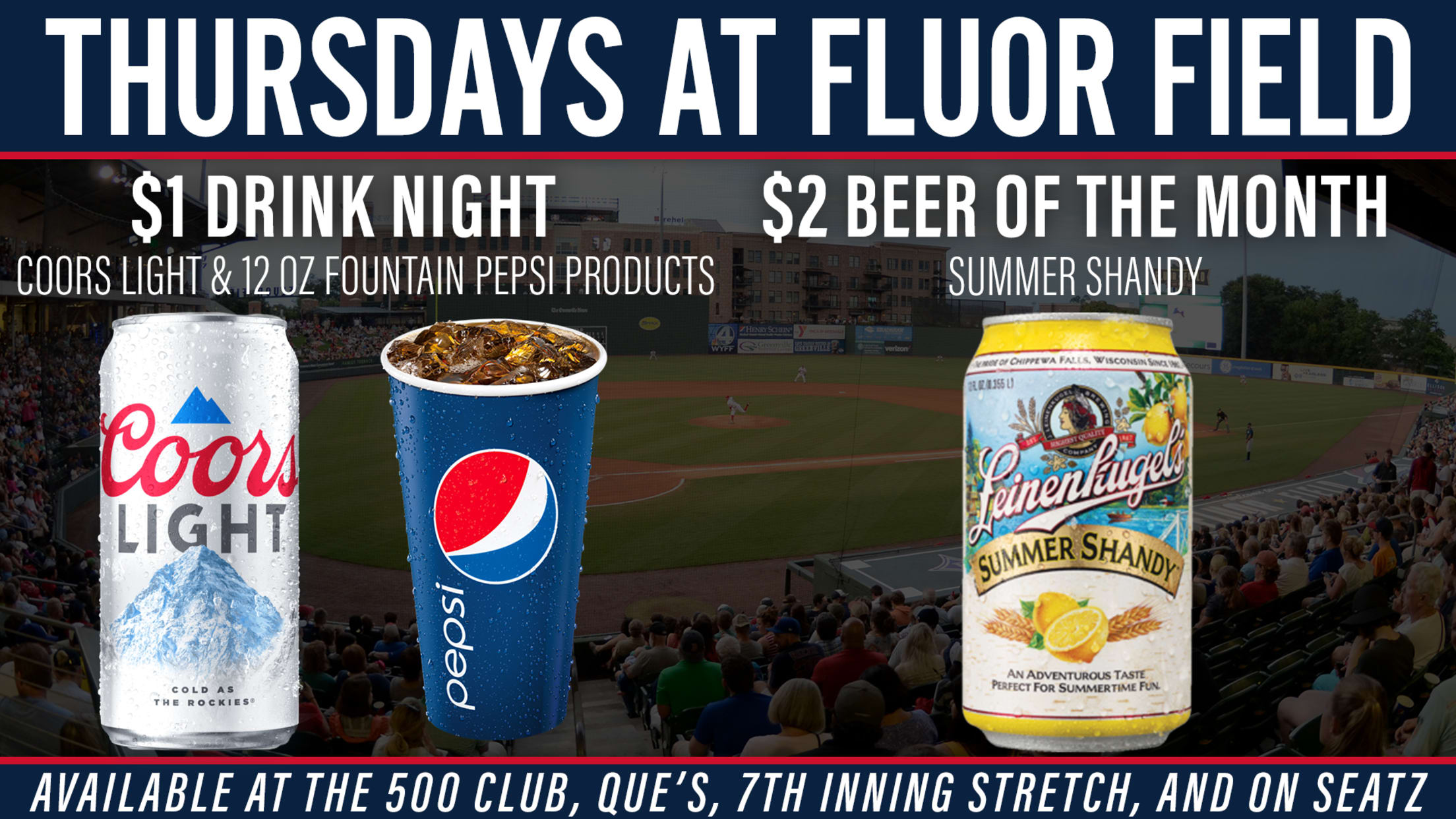 The month of July will be a busy one at Fluor Field, including THREE Dollar Drink Nights at the ballpark - July 1st, July 8th, and July 22nd! First pitch is scheduled for 7:05 PM for each game, while drink specials will begin when gates open at 6:00 pm at
The month of July will be a busy one at Fluor Field, including THREE Dollar Drink Nights at the ballpark - July 1st, July 8th, and July 22nd!
First pitch is scheduled for 7:05 PM for each game, while drink specials will begin when gates open at 6:00 pm at the 500 Club, Que's, 7th Inning Stretch and the Seatz app. Fans over 21 are welcome to mingle at the 500 Club to network and enjoy Drive baseball while sipping on $1 Coors Light and $2 Leinenkugel Summer Shandy, our July Beer of the Month!
$1 Pepsi products will also be sold at all concession stands at Fluor Field, the perfect elixir to pair with your favorite ballpark food!
To purchase tickets for Thursday games at Fluor Field, visit the Main Street Box Office, call (864) 240-4528 or CLICK HERE.