Mookie Betts Bobblehead Giveaway on May 8th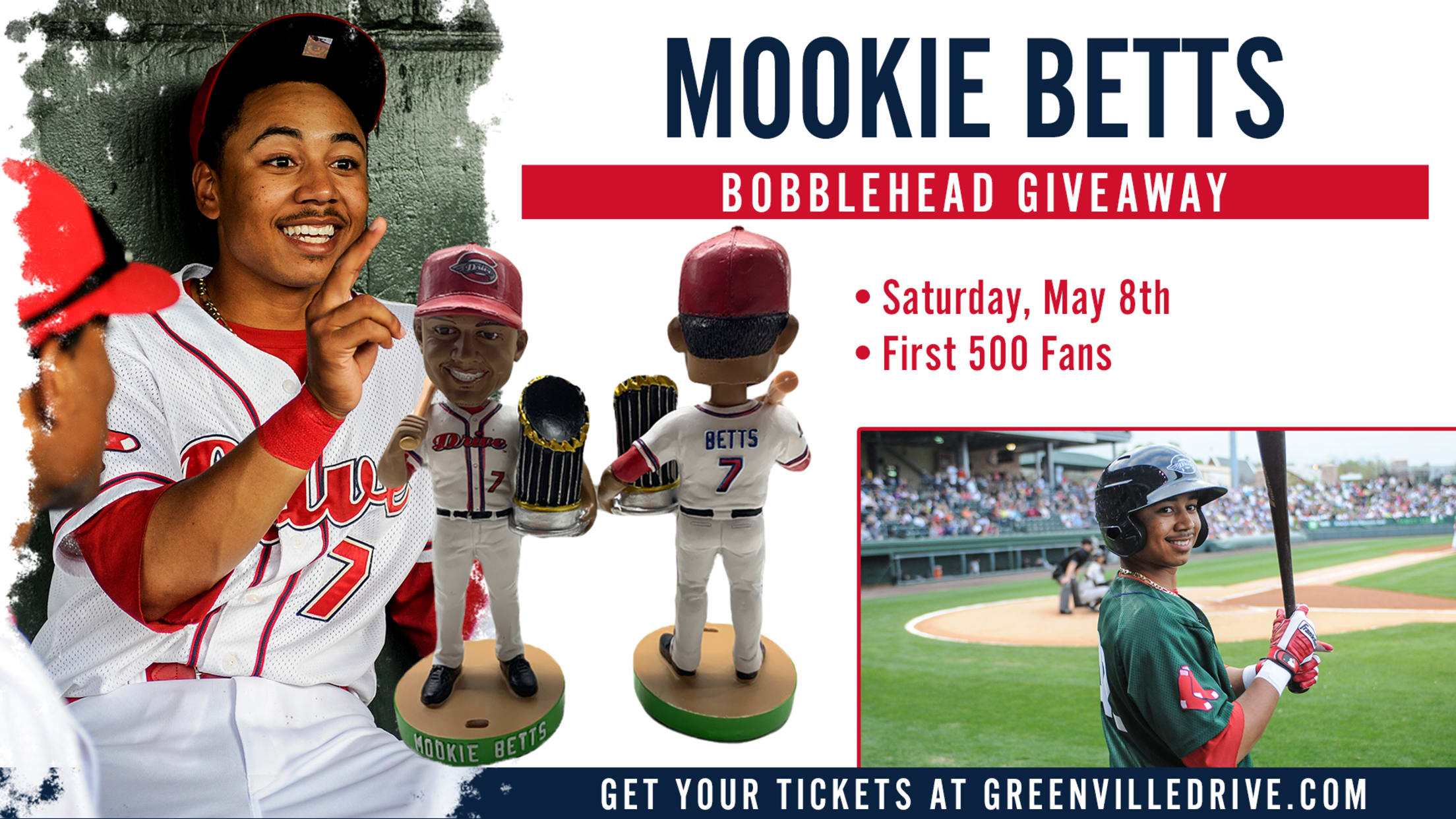 The first 500 fans through the gates on Saturday, May 8th will receive a bobblehead of one of the Drive's most celebrated alumni - Mookie Betts! Now a member of the Los Angeles Dodgers, Betts helped lead the Red Sox to the 2018 World Series Championship while also being named
The first 500 fans through the gates on Saturday, May 8th will receive a bobblehead of one of the Drive's most celebrated alumni - Mookie Betts! Now a member of the Los Angeles Dodgers, Betts helped lead the Red Sox to the 2018 World Series Championship while also being named the American League's Most Valuable Player.
Mookie added a second World Series Championship to his resume with the Dodgers in 2020. He is a 4x All-Star, 4x Silver Slugger, and a 5x Gold Glove winner.
He enjoyed a breakout season in 2013 as a member of the Drive, hitting .296 with 8 homers, 26 RBI, 63 runs scored, 18 stolen bases and 24 doubles in 76 games, before a promotion to the Salem Red Sox. Betts was named a mid-season South Atlantic League All-Star, and was the starting second baseman for the game that took place in Lakewood, New Jersey.
Click HERE to purchase tickets for this game, as you won't want to miss out on this great collectible!