Yorke, Drive Win Fifth-Straight, 7-4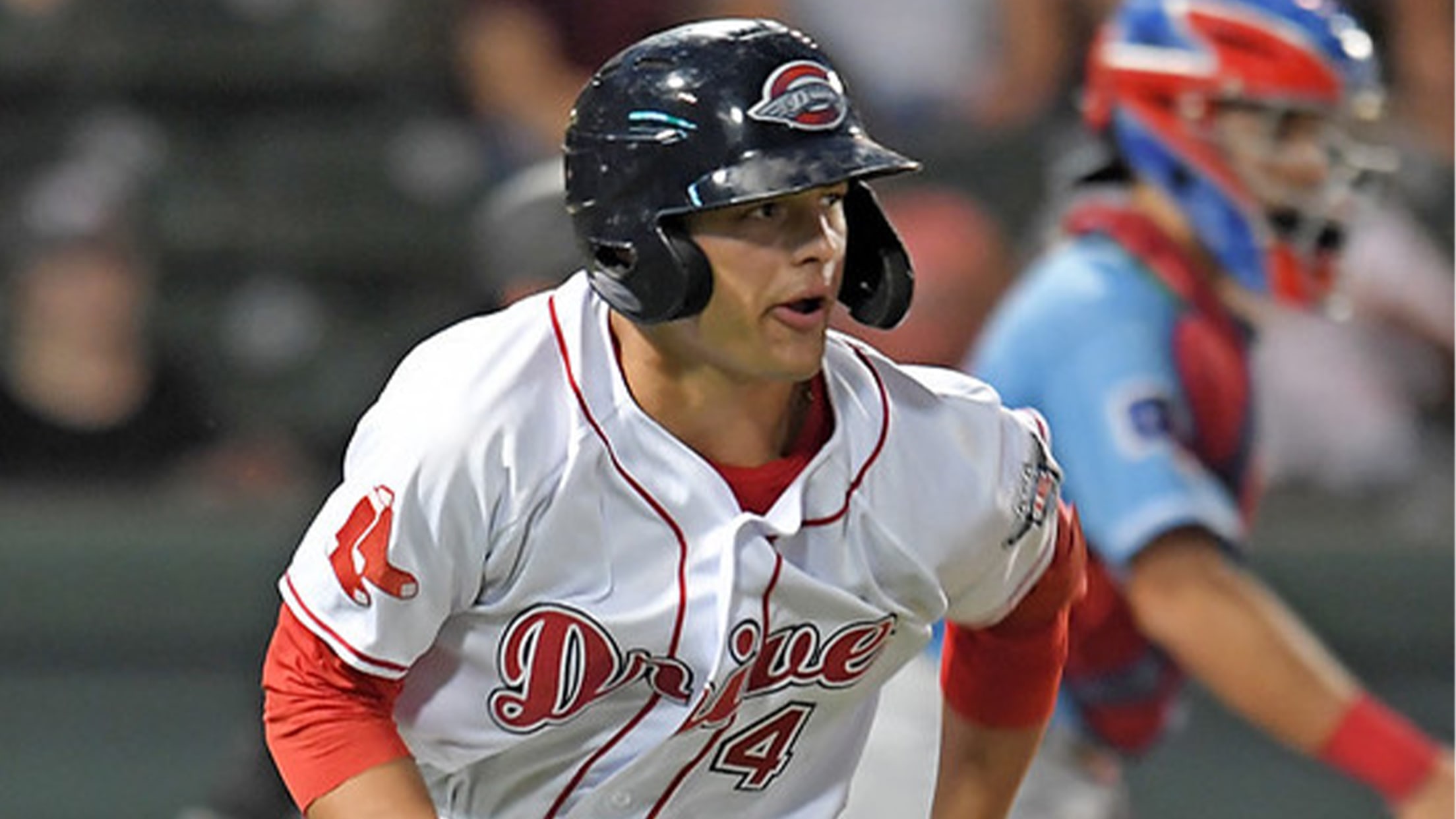 Hickory, N.C. – With the Drive holding a one-run lead in the top of the ninth inning, Nick Yorke connected on a two-run dinger to put the Drive up three and secure their fifth win in-a-row, 7-4, Saturday night at L.P. Frans Stadium. The offense combined for 12 hits, two
Hickory, N.C. – With the Drive holding a one-run lead in the top of the ninth inning, Nick Yorke connected on a two-run dinger to put the Drive up three and secure their fifth win in-a-row, 7-4, Saturday night at L.P. Frans Stadium.
The offense combined for 12 hits, two doubles and three homers. Eight batters tallied hits. Yorke led the way with his RBI performance. Brandon Howlett and Stephen Scott drove in two each, both on two-run clouts. Four players registered multi-hit efforts: Christian Koss, Tyler Dearden, Joe Davis and Howlett. Howlett also scored two runs.
Brendan Nail earned the win in relief, his fifth of the season. He tossed 1.2 innings and allowed one run on three hits with two strikeouts. Zach Bryant notched his fifth save of the year over 1.1 shutout innings allowing just one walk while fanning one. Yusniel Padron-Artiles started and pitched 3.0 innings. He relented two runs on four hits, a homer and four walks with five punchouts.
Nick Starr was charged with the loss after surrendering two runs over 1.0 inning.
Hickory got on the board in the first behind a two-run homer from Ezequiel Duran.
In the top of the fourth frame the Drive tied it at 2-2. Brandon Howlett drew a leadoff walk. Two batters later, Scott belted a two-run clout. It was his eighth in a Drive uniform.
However, the lead didn't last long as the Crawdads took a 3-2 advantage on a Duran RBI double in the bottom half of the frame.
Greenville knotted the game, 3-3, once again in the seventh. Dalton lined a single to get the inning going. Dom D'Alessando followed with a single but was thrown out at second while Dalton got to third. Yorke came to the box next and skied a sac fly to right.
The Drive took their first lead in the top of the eighth inning. Dearden laced a leadoff to. The next batter, Howlett, hit a mammoth two-run homer, his 17th of the year, to give the away team a 5-3 lead.
Hickory got a run closer in the bottom half of the frame when Frainyer Chavez doubled home a run.
But Greenville put the game away in the top of the ninth. Once again, the leadoff bater reached, this time D'Alessandro drew a walk. That brought up Yorke who smashed a two-run clout to extend the lead to 7-4. It was his fourth homer with the Drive.
Game six is set for 3:00 PM Saturday at L.P. Frans Stadium. The Drive will throw Chase Shugart while Hickory is slated to start Kevin Gowdy.