Gwinnett Stripers Announce 2020 Schedule Dates
Stripers open 12th season on April 9 at Norfolk, Home Opener set for April 16 vs. Norfolk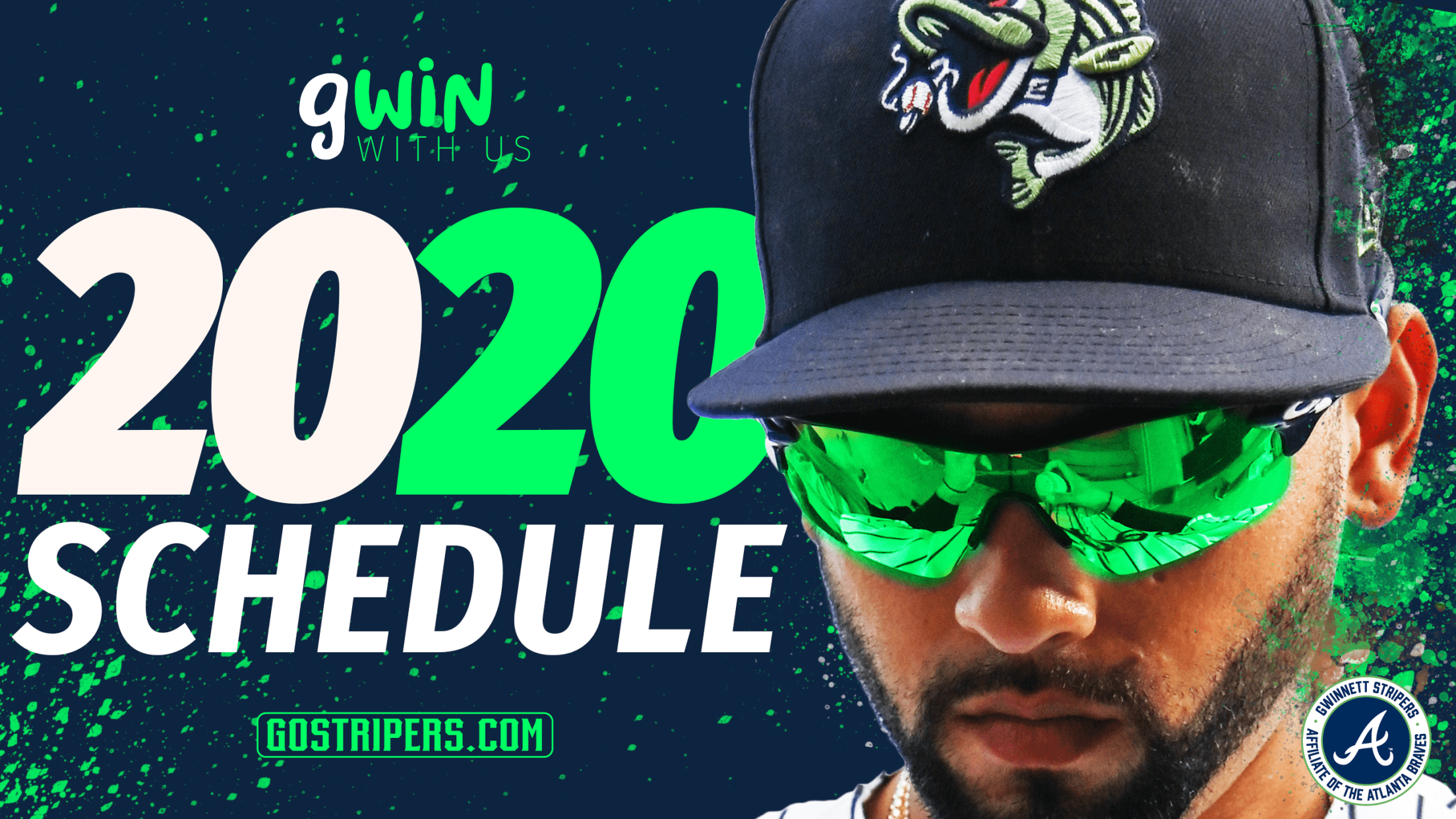 CLICK HERE to view the 2020 ScheduleLAWRENCEVILLE, Ga. - The Gwinnett Stripers, Triple-A affiliate of the Atlanta Braves, have announced their schedule of home and road dates for 2020, the team's 12th season of International League baseball. The Stripers will open the 140-game campaign on the road, playing Thursday, April
CLICK HERE to view the 2020 Schedule
LAWRENCEVILLE, Ga. - The Gwinnett Stripers, Triple-A affiliate of the Atlanta Braves, have announced their schedule of home and road dates for 2020, the team's 12th season of International League baseball. The Stripers will open the 140-game campaign on the road, playing Thursday, April 9 at Norfolk. The 2020 Home Opener at Coolray Field is set for Thursday, April 16 vs. Norfolk. Game times and promotions will be announced at a later date.
Gwinnett will be home for 11 Fridays, Saturdays, and Sundays in 2020, and will host holiday games on Cinco de Mayo (Tuesday, May 5), Mother's Day (Sunday, May 10), Memorial Day (Monday, May 25), Father's Day (Sunday, June 21), and Independence Day (Saturday, July 4).
The Stripers will play 12 homestands in all, including April 16-26 vs. Norfolk, Durham, and Toledo, May 5-10 vs. Syracuse and Toledo, May 19-25 vs. Indianapolis and Columbus, June 2-7 vs. Scranton/Wilkes-Barre and Rochester, June 15-21 vs. Durham and Charlotte, June 29-July 1 vs. Norfolk, July 4-6 vs. Charlotte, July 10-12 vs. Norfolk, July 20-26 vs. Louisville and Pawtucket, August 3-9 vs. Charlotte and Durham, August 18-23 vs. Lehigh Valley and Buffalo, and August 31-September 4 vs. Durham and Charlotte.
Gwinnett's 13 road trips include April 9-15 at Norfolk and Durham, April 27-May 3 at Syracuse and Lehigh Valley, May 11-17 at Norfolk and Charlotte, May 26-31 at Norfolk and Durham, June 9-14 at Scranton/Wilkes-Barre and Rochester, June 23-28 at Indianapolis and Columbus, July 2-3 at Charlotte, July 7-9 at Columbus, July 16-19 at Charlotte, July 28-August 2 at Buffalo and Pawtucket, August 10-16 at Toledo and Louisville, August 25-30 at Durham and Norfolk, and September 5-7 at Charlotte.
The Stripers invite you to "GWIN With Us" in 2020. Find out about all of the unique benefits associated with renewing or purchasing a Season Membership by visiting gwinwithus.com.