Best Around: Thorpe, Familia earn Pitcher, Player of the Month Awards
Thorpe named SAL Pitcher of the Month for June, while Familia recognized as FSL Player of the Month for performance with Single-A Tampa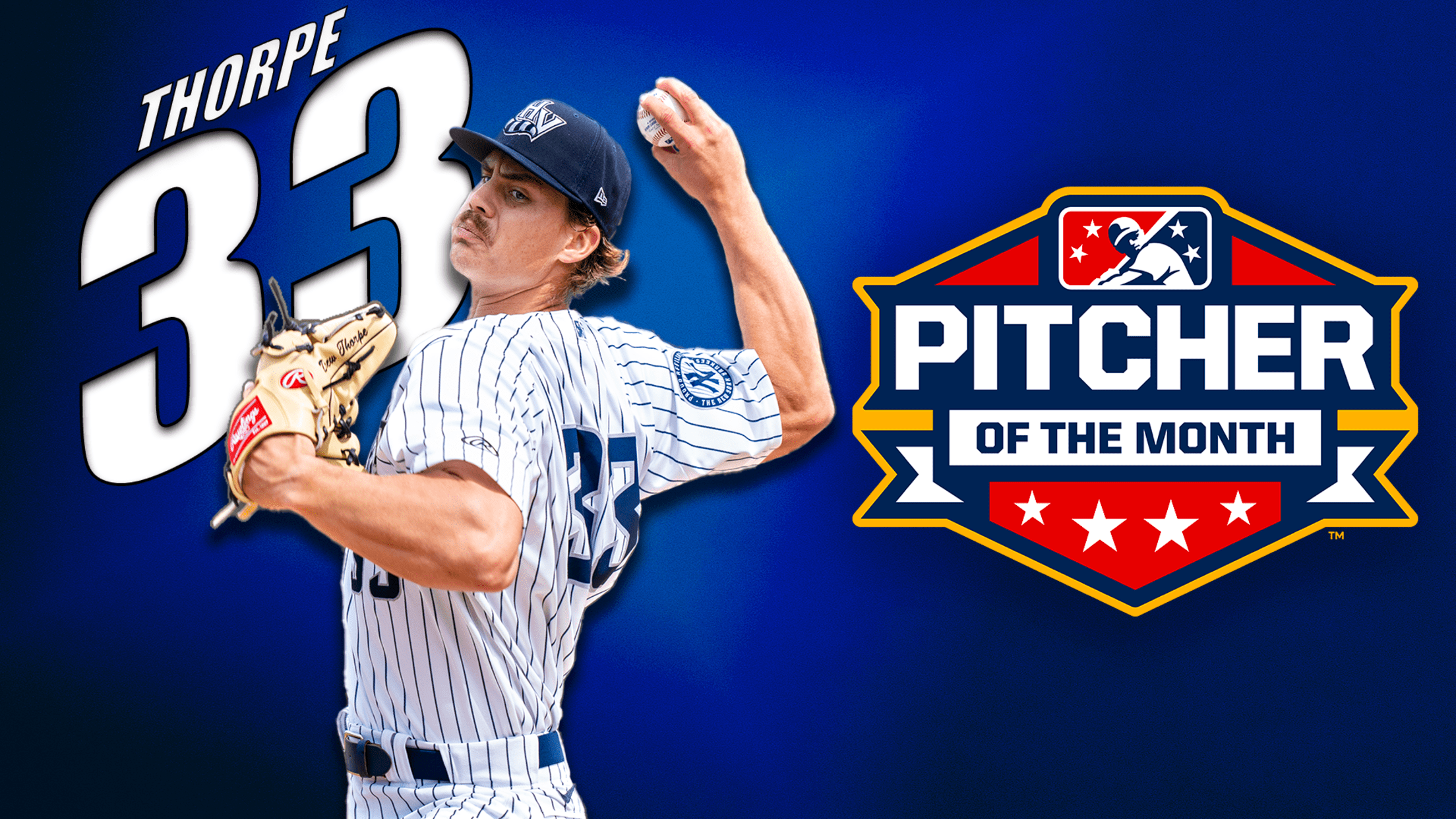 Drew Thorpe was named SAL Pitcher of the Month after leading all of Minor League Baseball in ERA in June. (Dave Janosz)
Wappingers Falls, N.Y. (July 6, 2023) – Hudson Valley Renegades pitcher Drew Thorpe has been named the South Atlantic League Pitcher of the Month for June, Major League Baseball announced Thursday afternoon. He is the first Renegades player to win a monthly award since 2021. Additionally, outfielder Christopher Familia was
Wappingers Falls, N.Y. (July 6, 2023) – Hudson Valley Renegades pitcher Drew Thorpe has been named the South Atlantic League Pitcher of the Month for June, Major League Baseball announced Thursday afternoon. He is the first Renegades player to win a monthly award since 2021. Additionally, outfielder Christopher Familia was named Florida State League Player of the Month for his performance with the Single-A Tampa Tarpons.
Thorpe was one of the best pitchers in Minor League Baseball in June, posting a 0.31 ERA by allowing just one run in 28.2 innings pitched, while striking out 34 and walking only six. The right-hander led all pitchers in both Minor and Major League Baseball in ERA in June (min. 17.0 IP).
He was named SAL Pitcher of the Week on June 5 after throwing 8.0 shutout innings against Aberdeen on June 4, and followed that up by striking out a franchise record 12 batters and issuing no walks in 7.0 innings on June 11 at Jersey Shore. In four starts, Thorpe completed 7.0 innings three times, and pitched into the eighth twice.
Thorpe, 22, was drafted in the second round of the 2022 First-Year Player Draft by the Yankees out of Cal Poly. He becomes the first Renegade to win a Player of the Month Award since Randy Vasquez won High-A East Pitcher of the Month for August 2021.
Familia, who was promoted from Hudson Valley from Tampa on June 29, was the most dangerous hitter in the Florida State League in June, batting .380/.456/.899, and led the league in average (.380), runs (22), home runs (10), RBI (28), total bases (71), slugging percentage (.899) and OPS (1.355). He finished third in on-base percentage (.456), was fourth in doubles (seven) and fifth in hits (30).
The 23-year-old was originally signed by the Yankees as a non-drafted free agent out of Bani, Dominican Republic on July 2, 2018. Between the Tarpons and Renegades, Familia has already set a new career high for home runs in a season (12) in only 27 games.
Thorpe will be honored before a game on the next Renegades homestand, with a $500 donation being made in his name to the Maria Fareri Children's Hospital at Westchester Medical Center Health Network (WMCHealth).
Hudson Valley kicks off a new series on Friday, July 14 as they welcome the Bowling Green Hot Rods, the High-A affiliate of the Tampa Bay Rays, to Heritage Financial Park for the first time to kick off a nine-game homestand. For tickets and more information slide to www.hvrenegades.com.
ABOUT THE HUDSON VALLEY RENEGADES
The Hudson Valley Renegades are the High-A affiliate of the New York Yankees in the South Atlantic League. The Renegades return home to Heritage Financial Park on Friday, July 14 to host the Bowling Green Hot Rods. To buy tickets now, slide to www.hvrenegades.com or call (845) 838-0094.
ABOUT DIAMOND BASEBALL HOLDINGS
Diamond Baseball Holdings (DBH) was formed in 2021 to support, promote and enhance Minor League Baseball Clubs affiliated with Major League Baseball through professional management, best practices, innovation and investment (DiamondBaseballHoldings.com).