Family Affair: Baseball is family business for Rumfield
Renegades 1B T.J. Rumfield following in father's footsteps in pro baseball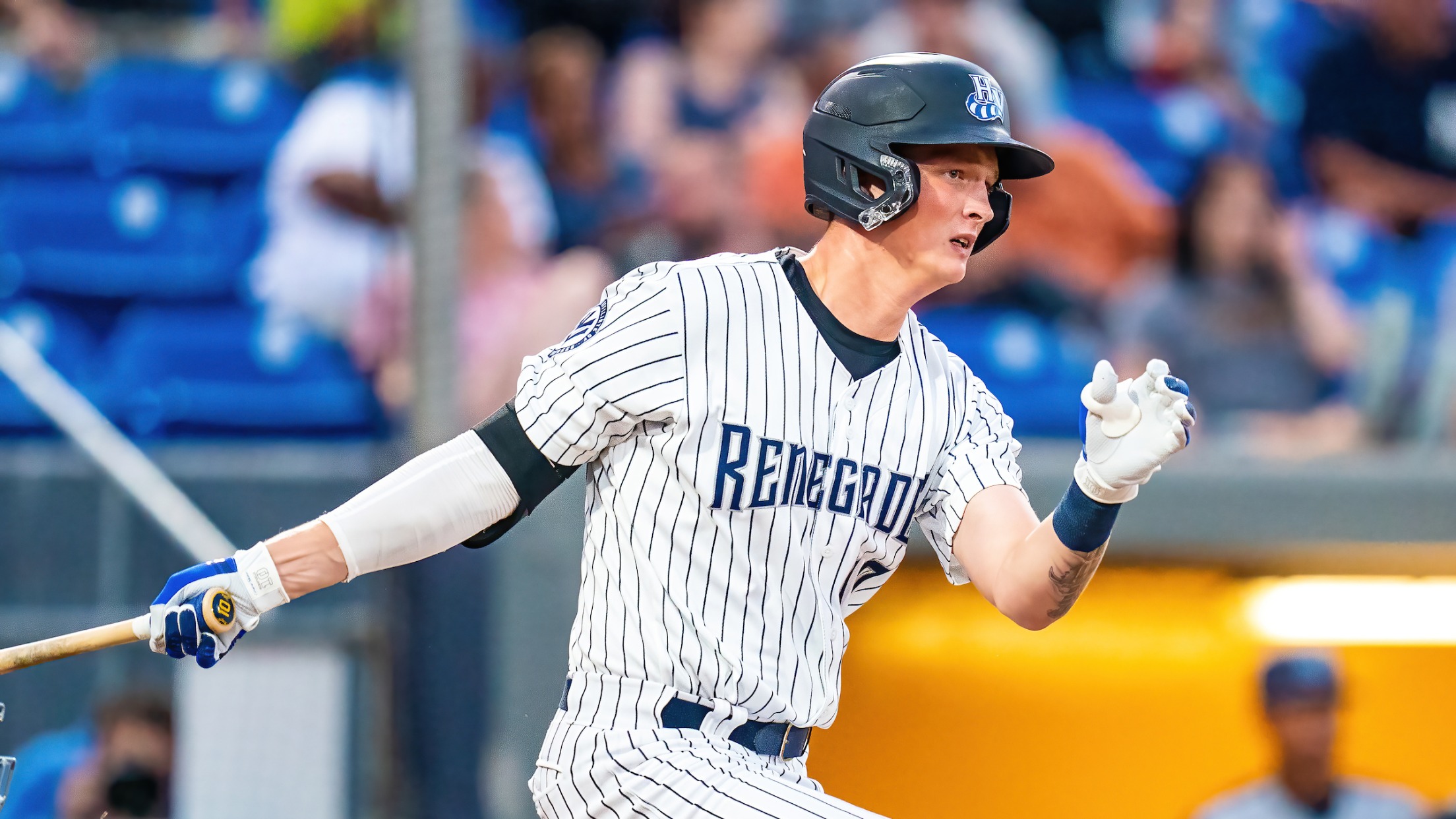 T.J. Rumfield finishes a swing against the Brooklyn Cyclones. (Dave Janosz)
Baseball in his blood, 6-foot-5, 225-pound first baseman T.J. Rumfield strolls to the plate at Dutchess Stadium, bat held high above his helmet, dialing in on the next delivery. In his first year with the Yankees, the question is less about upside and more centered around how the organization landed
Baseball in his blood, 6-foot-5, 225-pound first baseman T.J. Rumfield strolls to the plate at Dutchess Stadium, bat held high above his helmet, dialing in on the next delivery. In his first year with the Yankees, the question is less about upside and more centered around how the organization landed such an impact bat who has all the makings of a successful ballplayer.
T.J.'s father, Toby, was the Reds 1991 second-round pick and spent 14 years in the minor leagues, bouncing around the Braves, White Sox, Marlins and Cardinals systems, plateauing at a four-year Triple-A stint where he was always a significant contributor – yet a step shy of the ultimate goal. Toby coached T.J. and continues to this day at Denton High School in Texas.
"His big thing is a routine," Rumfield said. "If you keep a routine, you don't get lazy, passive, let things slide – hold yourself accountable is basically what we always talk about."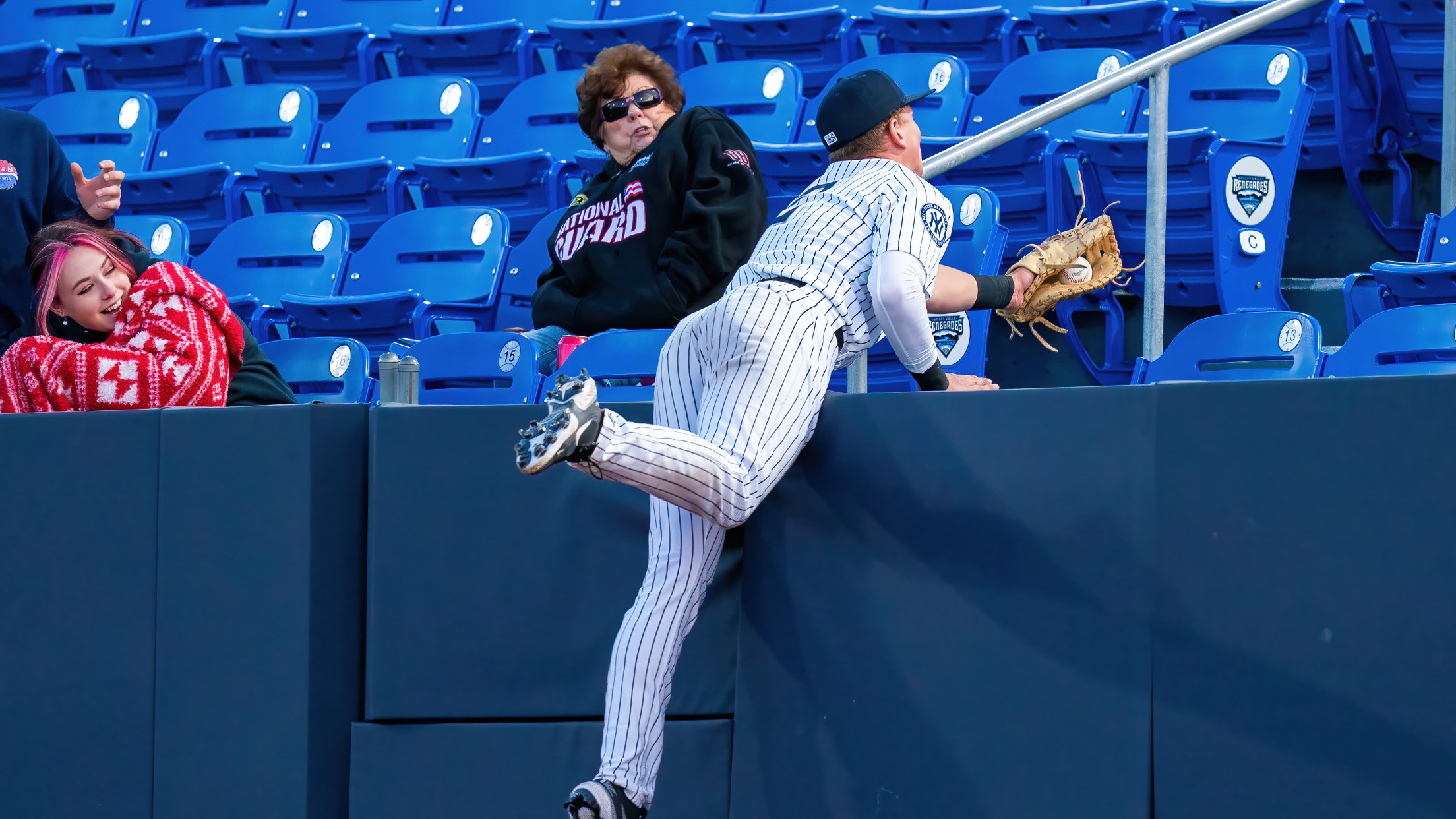 Drafted in 12th round by the Phillies last year, the Virginia Tech alum was traded for right-hander Nick Nelson and catcher Donny Sands after only 27 professional games.
T.J. is looking to earn his keep in a new environment and, while early returns have been so positive, two organizations in two years, a broken bone that cost him 10 weeks after a torrent start in 2022, and a rehab assignment in sweltering Tampa heat has brought along a set of early challenges.
"A lot of patience," Rumfield recalled. "The whole healing process was a lot to take in."
Not swinging over that span brought along more difficulty than the typical rehab, prolonging the process until Rumfield could be at full strength and swinging consistently.
With 11 RBIs in his first 12 games with Hudson Valley pre-injury, including two homers and eight RBIs across his first four games, it's easy to gather the eagerness to return and refind a groove.
"Just like anywhere else in baseball, it's going to be a grind every day," Rumfield said. "You have to show up and when you show up, put your best foot forward."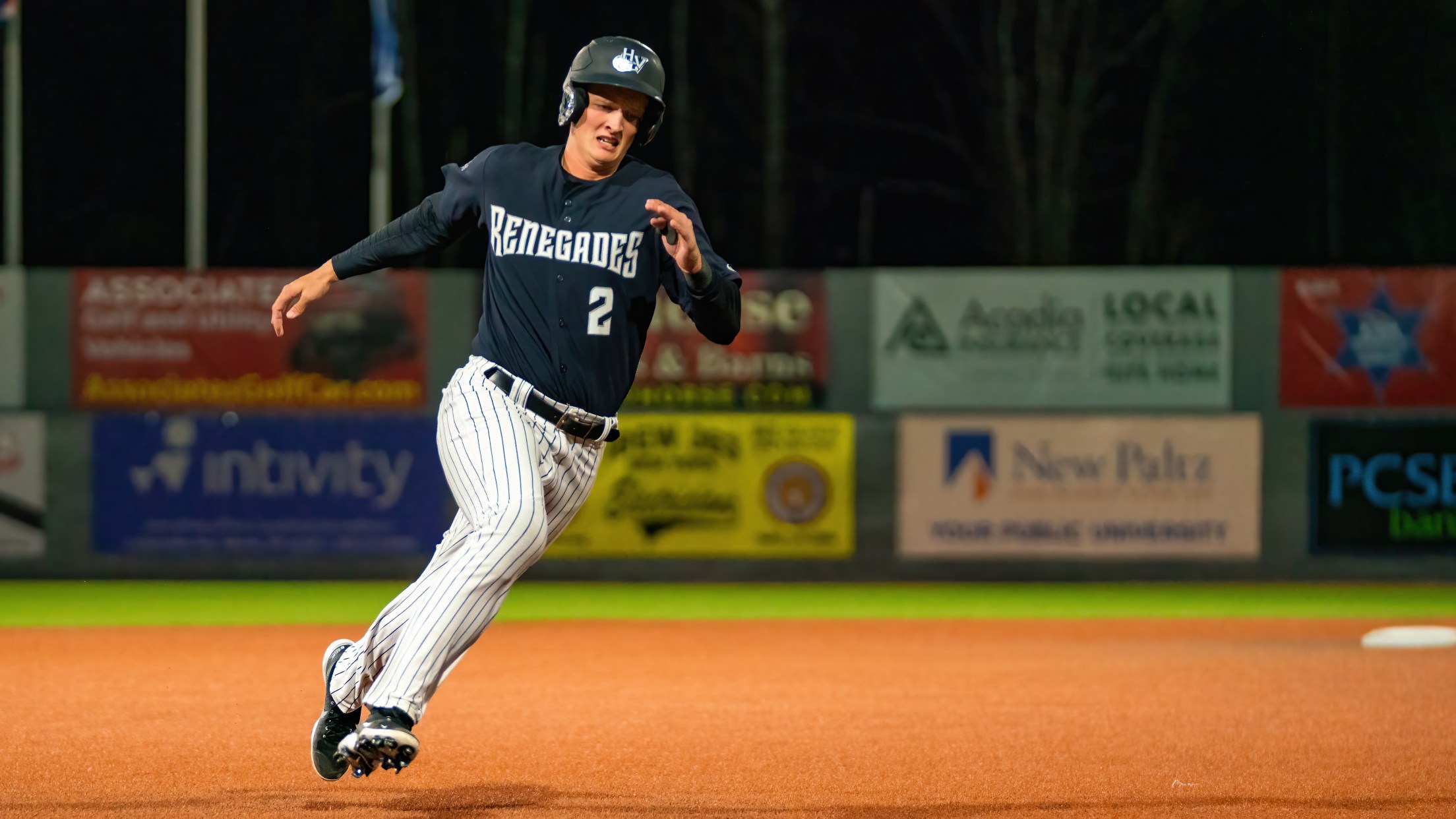 Since returning, Rumfield has started to settle in and showcase the same explosive swing. After a 2-for-16 start, he's hit safely in eight of his last 11 games with nine RBIs. In five August games, Rumfield is slashing .333/.429/.556. On the Renegades most recent road trip at Jersey Shore, he fueled an 11-7 win with a 3-for-5, four-RBI performance that featured a tape-measure three-run homer.
"Checking in with the trainers every day, getting in the weight room because I could still do stuff with my legs, eating right, maybe taking in some calcium so I don't break my bones anymore," Rumfield said with a laugh.
It's easier when you have a dad who's experienced everything that comes with the grind of a minor league season – more specifically, how to fight back when your development is halted. Most times, though, Rumfield enjoys chatting with Toby about topics other than baseball, taking a break from what usually occupies the mind, trusting the baseball savvy to the Yankees.
"Relentlessly progressive," Rumfield said of the organizational mindset. "That's what it was like in Tampa: progressing every day."
Like any hopeful minor leaguer, he looks to avoid the fate of his old man, enjoying his current situation while always striving to one day take the field in the big leagues. Results just like his first couple of years will help – though never guarantee.
"I don't have any control over that. What I do have control over is my approach," Rumfield said. "Just showing up and competing every day. In baseball, everything else will take care of itself."