Grand Slam Claws Jersey Shore Past Renegades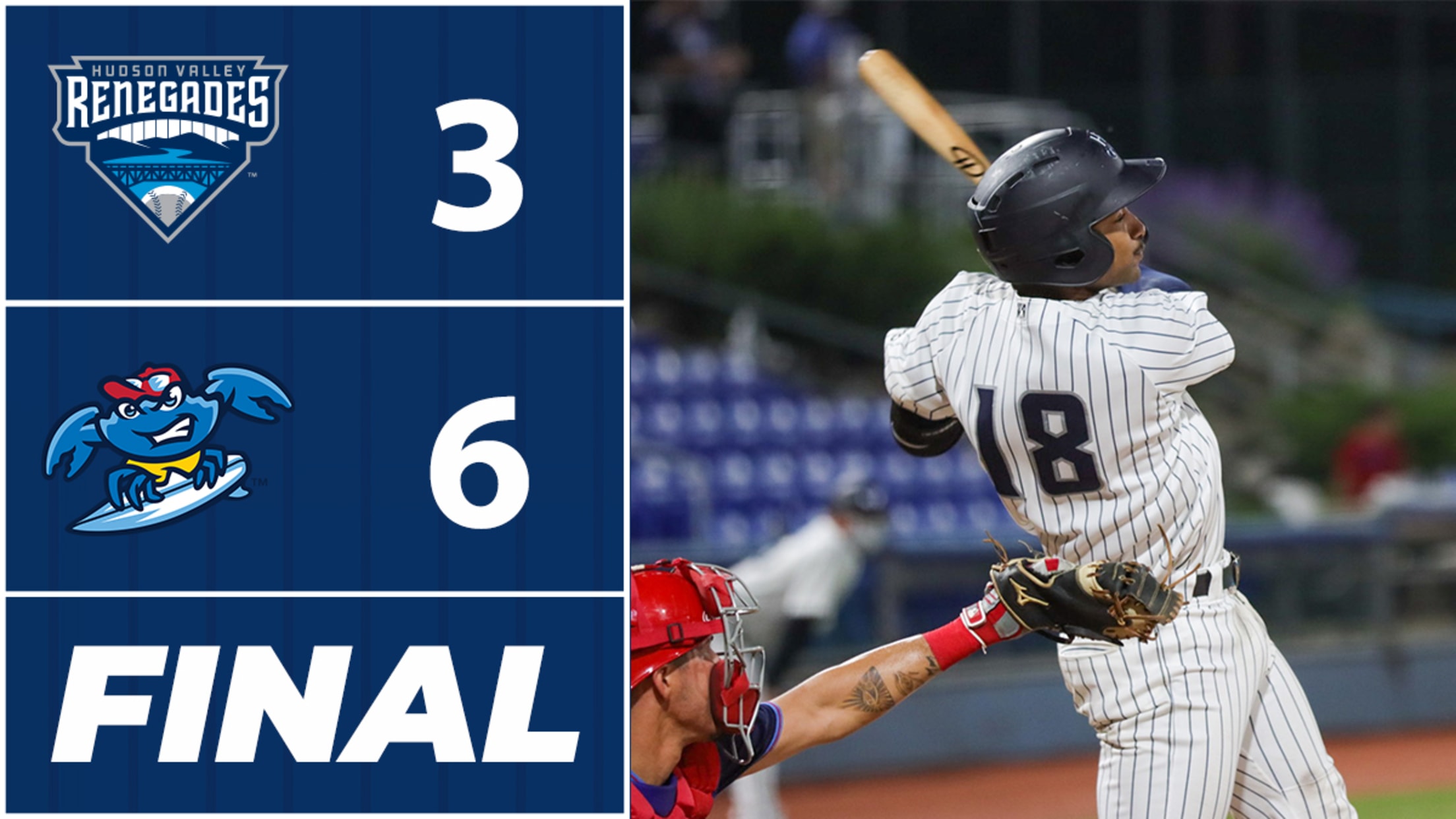 GRAND SLAM CLAWS JERSEY SHORE PAST RENEGADES WAPPINGERS FALLS, NY (May 26, 2021) – Nate Fassnacht hit a grand slam with two out in the top of the tenth to give the Jersey Shore BlueClaws a 6-3 over the Hudson Valley Renegades on Wednesday night at Dutchess Stadium. The Claws
GRAND SLAM CLAWS JERSEY SHORE PAST RENEGADES
WAPPINGERS FALLS, NY (May 26, 2021) – Nate Fassnacht hit a grand slam with two out in the top of the tenth to give the Jersey Shore BlueClaws a 6-3 over the Hudson Valley Renegades on Wednesday night at Dutchess Stadium.
The Claws led 1-0 after five before Hudson Valley put a two spot on the board in the sixth on a two-run single by James Nelson. The game stayed that way until the top of the ninth when Bryson Stott lined a two-out single to right to tie things up.
Hudson Valley tried to rally in the bottom of the tenth, bringing a run home on an Eric Wagaman single. With the loss, the Gades fall to 10-10.
Charlie Ruegger took the loss for the Renegades to fall to 1-2 on the season. Dominic Pipkin earned the win to improve to 1-0.
The teams return to Dutchess Stadium on Thursday for a 7:05 p.m. start