Q&A: Renegades pitcher Mason Vinyard
Non-drafted free agent turning into dependable bullpen arm in the Hudson Valley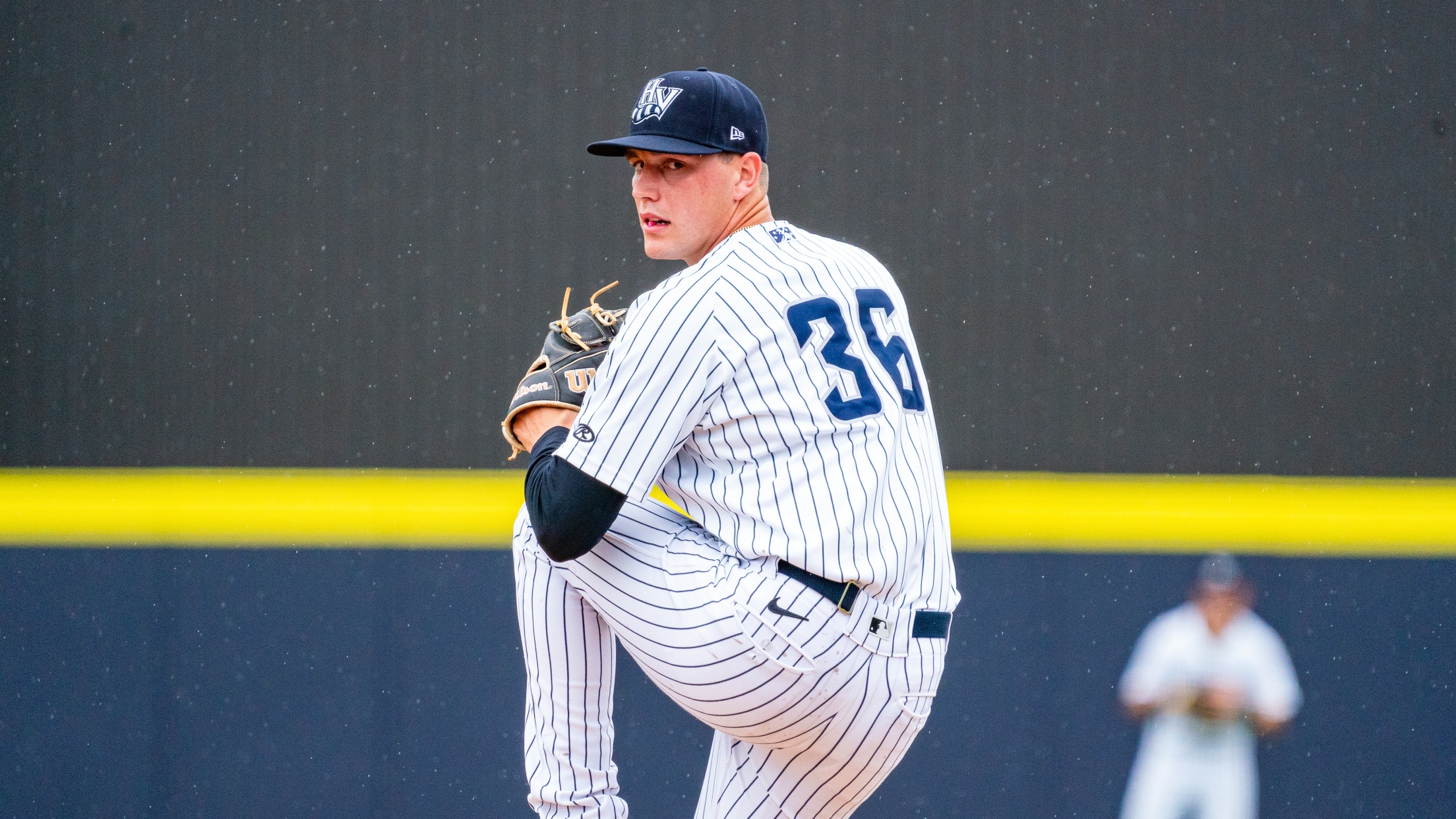 (Dave Janosz)
NOTE: This article ran in the July issue of Renegades Magazine. To read the full July issue, click here. At the start of this season, Mason Vinyard was a relative unknown to most Yankees fans. Signed as a non-drafted free agent on Aug. 19, 2022 out of Western Kentucky University,
NOTE: This article ran in the July issue of Renegades Magazine. To read the full July issue, click here.
At the start of this season, Mason Vinyard was a relative unknown to most Yankees fans. Signed as a non-drafted free agent on Aug. 19, 2022 out of Western Kentucky University, he didn't throw a professional pitch until he started 2023 with the Single-A Tampa Tarpons.
He made 14 solid appearances with Tampa before being promoted to the Renegades on May 28. Since then, he has been one of the more dependable bullpen arms for the team, and has flashed a wipeout slider to pair with his fastball. Renegades Magazine had a chance to catch up with Vinyard to get to know him.
Renegades Magazine: You've been with the team for a few weeks now, how have you been settling in after starting the year down in Tampa?
Mason Vinyard: I'm happy to be here, lucky to be here. thankful to be here. I got to meet a lot of these guys in spring training, you know, first year in pro ball I came in kind of new and they were really warm and welcoming and spring training. It's cool to meet back up with them here up in New York. And, you know, with all the success they're having too, so it's been really fun to be a part of.
RM: What was that like for you to be a part of the team clinching the first half title and to be a key part of that down the stretch?
MV: Like I said, I [was only] here for a couple of weeks [when we clinched]. But, you know, it has been fun to be a part of and help contribute just a little bit to their success so far. You know, it's been, it's been really cool. It was really fun celebrating with them, you know, we got a good, good team chemistry going. Good bond. They're a fun group of guys to be around. So I'm thankful to be in this position.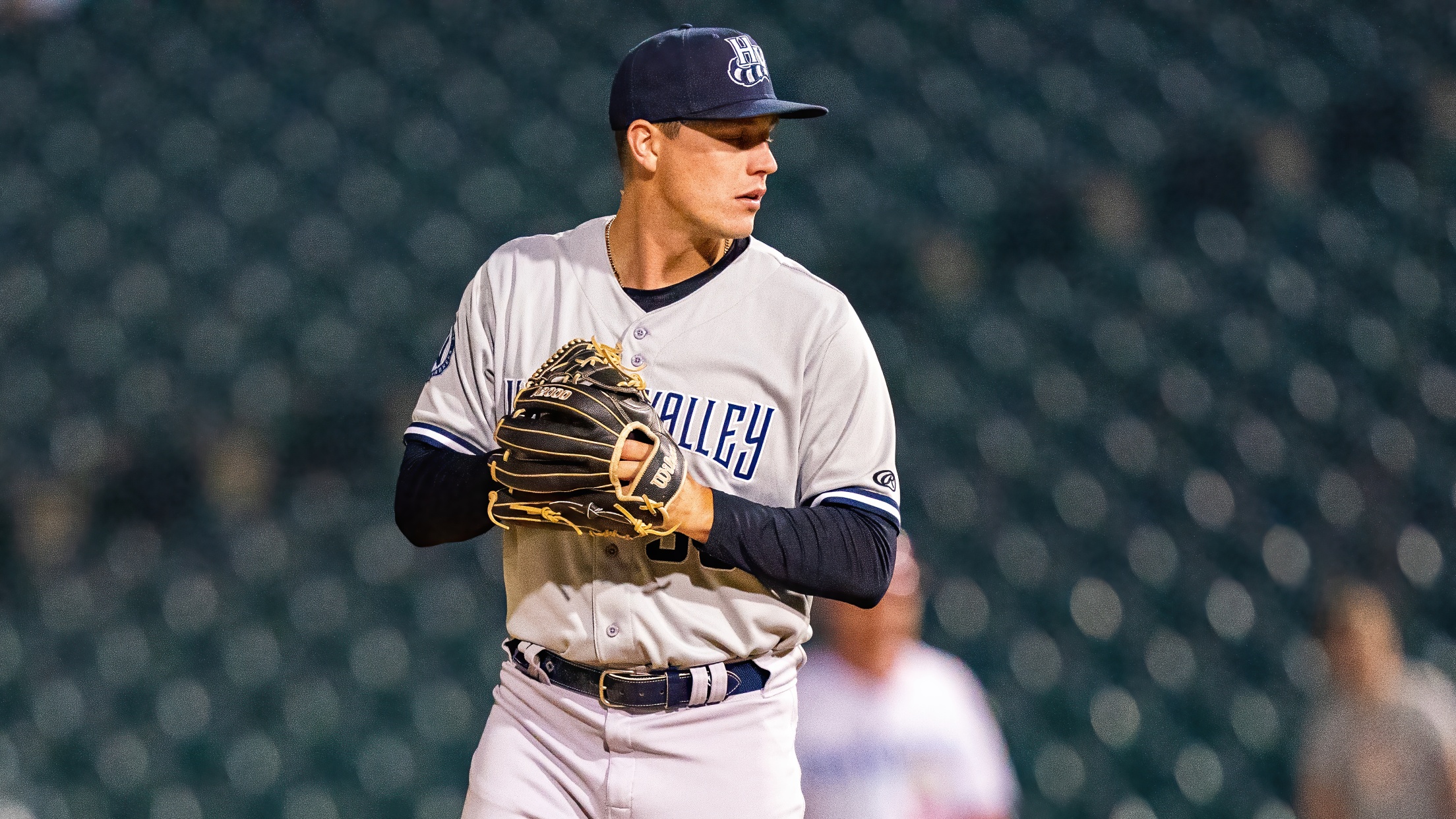 RM: You signed in August last year, and starting off now in your first full year as a pro, just what is the adjustment been for you from college to this year?
MV: To be honest, at this point, like, if this is in college my season is done and over with, and I'm training. I've still got three, three and a half months left to play now. So that's just a big thing is just learning to pace yourself and learning to appreciate the days, you know, make the days count. In college, you have a lot of other things to juggle, here, this is just baseball. This is your job, take everything that you do seriously and appreciate, you know, each and every day that you get to do this for a living. So that's kind of the biggest thing. And then also it's the same game, so just taking the same approach and the pitching, go out there and try to do the best that I can on that given day. And then once the ball leaves my hand, it's out of my control. That's just been my process from spring training to Tampa to here. And I'm getting more comfortable here.
RM: Were there other teams looking at you last summer? Or was it kind of just the Yankees and if there were others? What was it that kind of set the Yankees apart for you?
MV: I had about five teams, I had the Brewers, the Braves, the Yankees, the Orioles, and the Blue Jays. But Yankees called me first and showed me that they wanted me first. I was originally going to sign with the Brewers, but things kind of fell apart and the Yankees reached back out and we hooked up. And, you know, to be honest, whenever I was going through the process, I didn't realize how good of an organization this really was. I couldn't have been more fortunate to end up here and being part of this. It's a really, really good spot and they take care of us.
RM: I know you're Paducah, Kentucky. Fellow Yankees minor leaguer Jackson Fristoe is from there too, did you guys kind of grew up playing against each other?
MV: Believe it or not, we were actually next door neighbors for years. We grew up in the same neighborhood, and we moved in a different house in the same neighborhood ended up right next to him. So we were actually playing wiffle ball together when we were you know, 5, 6, 7 years old. [Eventually] he moved to a different neighborhood and went to a different school. So we kind of grew apart but you know, it was cool to see him in spring training and have a familiar face around but it's a pretty, pretty cool story to you know, play with while on each other's yards and end up in the same org. It's pretty special.
RM: What was that kind of like going into spring training like, "Hey, man, what's going on?"
MV: Whenever I signed, I saw him in the training. I was like, "Hey, what's up?" and he's like, "Holy …, you know, what's going on?" And then Mark Littlefield (who works in Yankees Player Development) was like, "Oh, what are the odds like two guys from Paducah" and I was like, "Well, we're actually neighbors growing up so even smaller odds."
RM: What is Paducah like? I mean, it's a place that I've heard of before but know absolutely nothing about.
MV: There's really not much there man. It's you know, we got we got some food options, I guess. But it's pretty rural. You got your pockets where it's pretty country and, you know, there's really not much. You appreciate some small town especially whenever you're in a city like this.
RM: What team did you grow up rooting for?
MV: I was actually a Cardinals fan. I'm only two and a half hours from St. Louis. My grandpa and my dad were big Cardinals fans. So we went to some games, and that's what that was my biggest one.
RM: Who's your favorite player growing up?
MV: Albert Pujols, the machine.
RM: Pujols, not one of the pitchers?
MV: Yeah, to be honest, I didn't want to pitch. I started pitching when I was like 16 years old. I wanted to be a shortstop, but I just kind of found that I was pretty good at pitching and ran with it.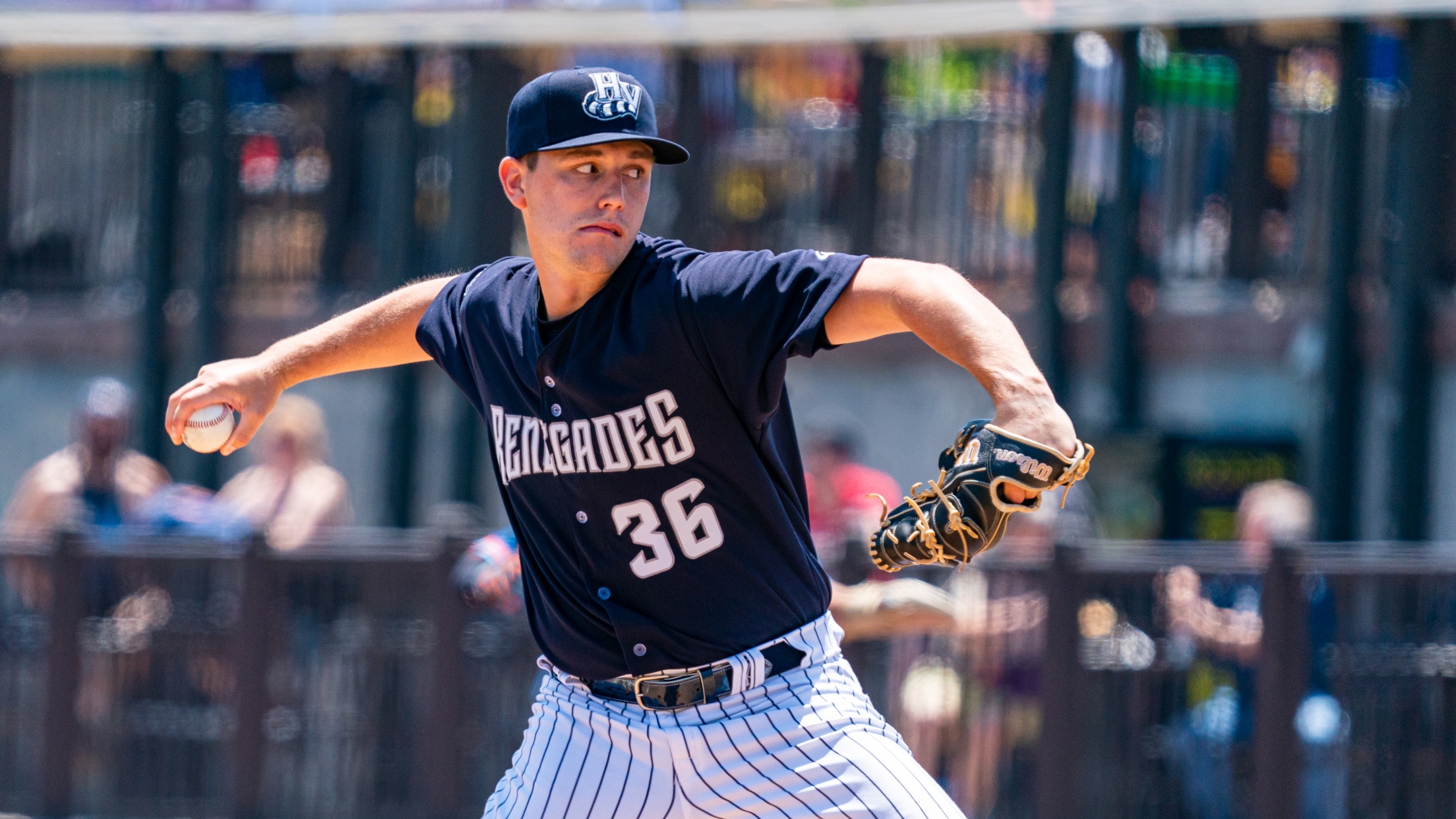 RM: Was it was it your coach that kind of was pushing you to pitch?
MV: We were in a tournament and we didn't have a starting pitcher and he was like, "Anyone have a good arm?" and I was like "I mean I can go out there and try it," and I went out there and I think I went like six scoreless, like just carved them, and that was just kind of like oh well maybe I should give this thing a try.
RM: For the rest of this year obviously the hope is you keep progressing through the system, but what are some of your personal goals for yourself to finish this year strong?
MV: Some personal goals are just to lower the walks. I want to lower walk rate I want a higher strikeout rate, keep it hopefully above 11 (strikeouts per nine innings). Keep in that range – 12 K per nine – and throw a little bit harder to get to average velo up, and you know ultimately I want to help the team win wherever I am. I want to help contribute, you know not just be a guy that you know is kind of a liability, but help contribute in big spots.