Medina Shines But Gades Fall To BlueClaws on Opening Night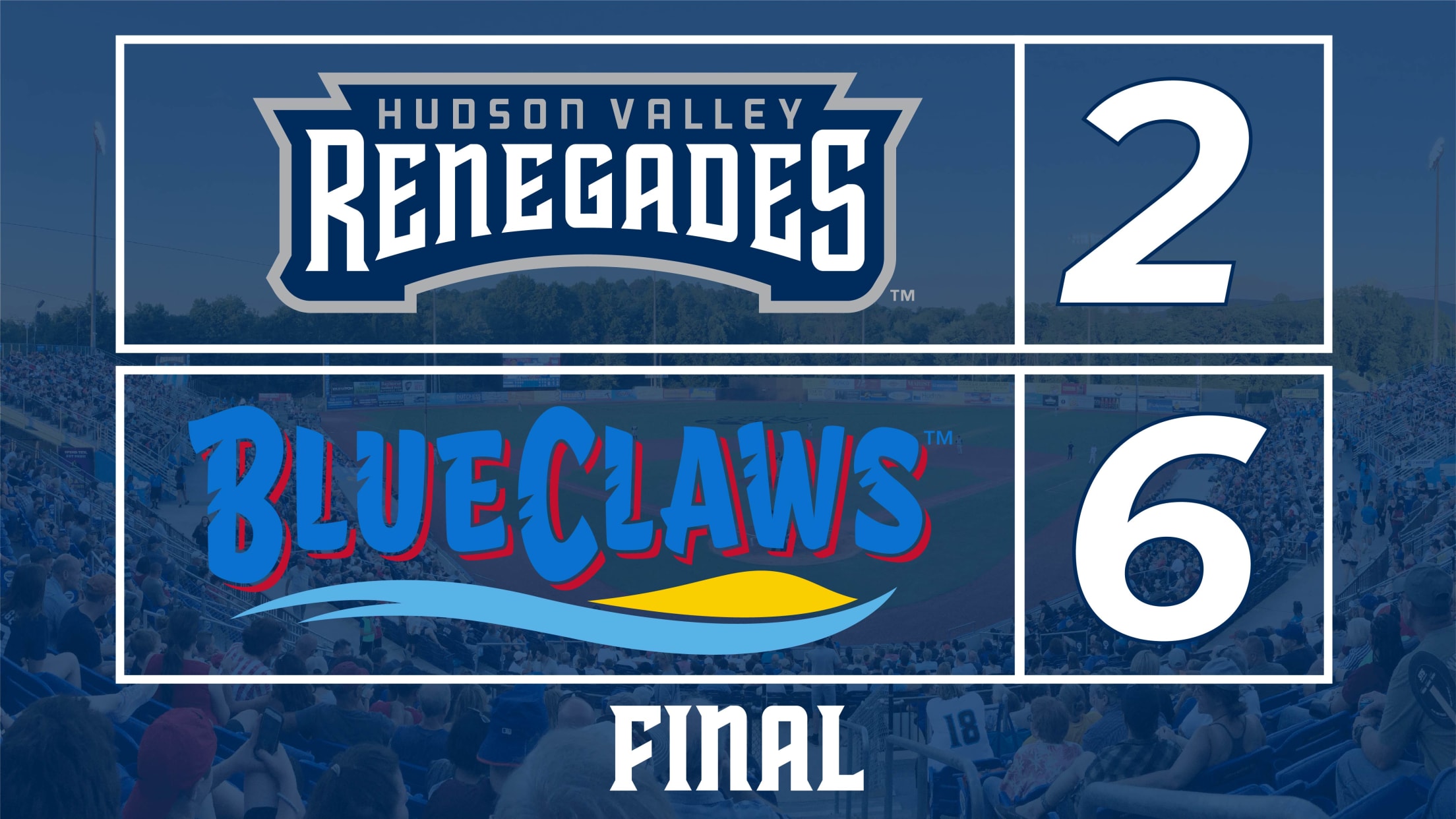 MEDINA SHINES BUT GADES FALL TO BLUECLAWS ON OPENING NIGHT LAKEWOOD, NJ (May 4, 2021) – The long wait is finally over. The result wasn't what the visiting team had hoped for. A new era in Hudson Valley Renegades baseball began Tuesday night in Lakewood, NJ, as the Gades lost
MEDINA SHINES BUT GADES FALL TO BLUECLAWS ON OPENING NIGHT
LAKEWOOD, NJ (May 4, 2021) – The long wait is finally over. The result wasn't what the visiting team had hoped for.
A new era in Hudson Valley Renegades baseball began Tuesday night in Lakewood, NJ, as the Gades lost on Opening Night to the Jersey Shore BlueClaws 6-2.
The game, played in front of 1,686 fans due to COVID-19 protocols, was the first for both teams in the new High-A East League, and the Renegades first as an affiliate of the New York Yankees. The Blue Claws stepped up from the Low A South Atlantic League this year. The Philadelphia Phillies affiliate was known as the Lakewood BlueClaws prior to 2021.
A pitcher's duel kept the game scoreless through the first four innings as Luis Medina of Hudson Valley struck out eight, walked two, and allowed one hit before departing. Jersey Shore starter Ben Brown dazzled also, walking one and striking out six. He also allowed just one hit and was relieved after the frame.
The game's first run scored in the fifth as James Nelson doubled to score Isaiah Pasteur off Claws' reliever Tyler McKay to give the Gades a 1-0.
The lead was short-lived, as Jersey Shore took the lead back in the bottom of the inning. The Claws began the rally with a walk to Jonathan Guzman. After Guzman stole second, Bryson Stott also walked, setting up Jhailyn Ortiz, who dunked a wind-aided fly ball single to right to score two. Logan O'Hoppe followed with a two-run home run. All of the damage was done against Gades' reliever Elvis Peguero (0-1).
The duo of Ortiz and O'Hoppe added more damage in the seventh against Hudson Valley right hander Nick Ernst. With two down, Ortiz singled to right to drive in Guzman. Ortiz advanced to second on the throw to the plate. Ortiz then came around to score on a double by O'Hoppe.
In total, the four hurlers for the Gades struck out 18 BlueClaws. On the other hand, Brown and three relievers kept Hudson Valley quiet, scattering five hits and striking out 13.
Pablo Oliveres added to the final tally with a solo home run in the ninth.
With just one game in the books, the Gades drop to 0-1 while the Claws are 1-0.
The two teams are back for the second of their six-game series tomorrow at 7:05 p.m. Right hander Ken Waldichuk takes the hill for the Gades, opposed by righty Kevin Gowdy.