This Date In Indians History – May
A look back at the Tribe's biggest dates in May throughout the years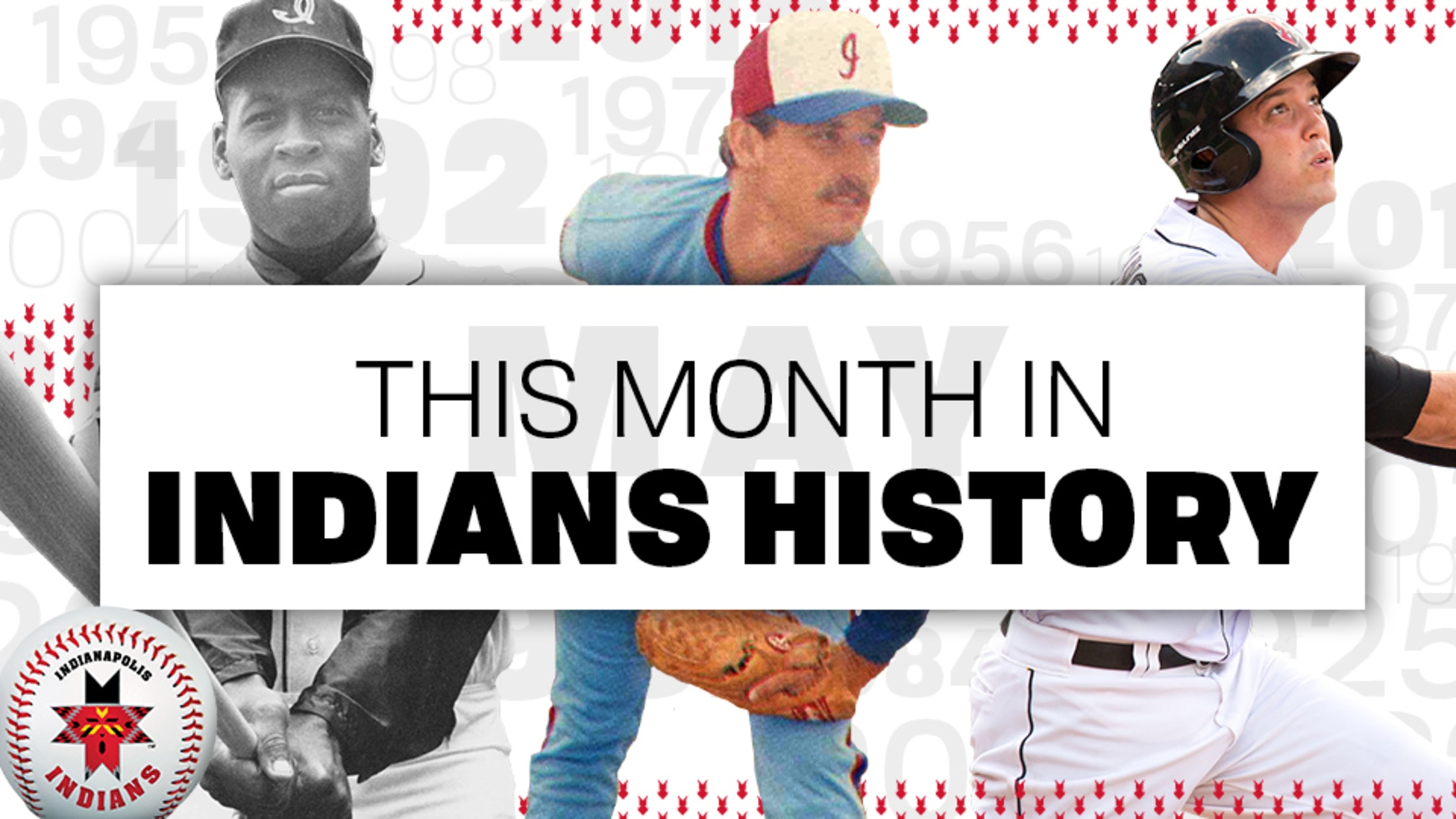 The Indianapolis Indians have a rich history that dates back to 1902. Take a trip down memory lane as we highlight notable performances that occurred in the month of May for the Tribe.
Historical Highlight: Bob Logan
Over Bob Logan's 16 years with the Tribe, he built up his career numbers to settle in as a franchise leader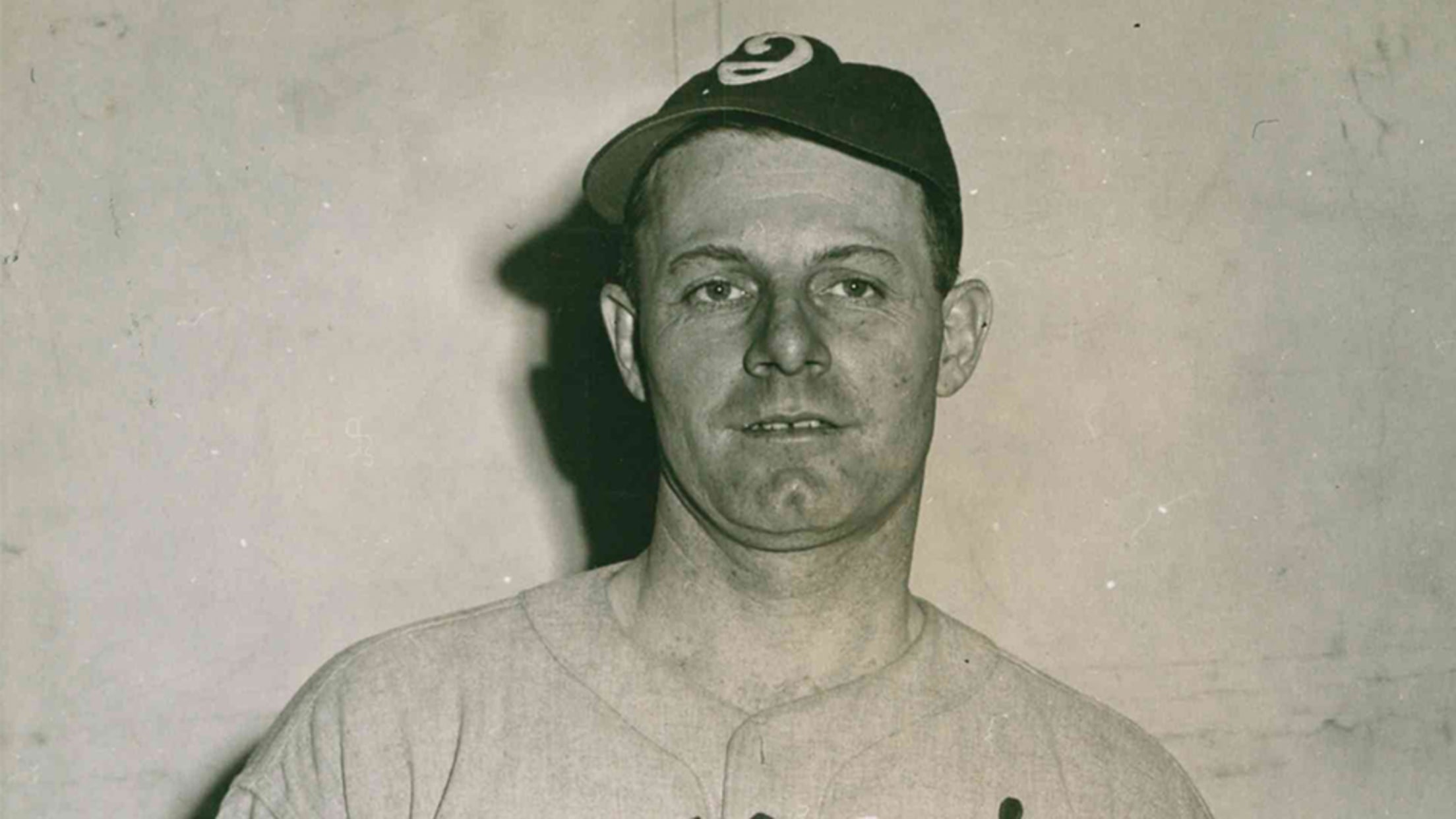 Atop many Indianapolis Indians franchise records is left-handed pitcher Bob Logan. The Nebraska southpaw started his 16-year career with the Indians in 1931 at 21 years old, and during his tenure he settled into first place in games (421), games started (234), walks (636) and strikeouts (1,019).
The Man Behind the Name
How Tommy John became one of the most memorable Hoosier pitchers in baseball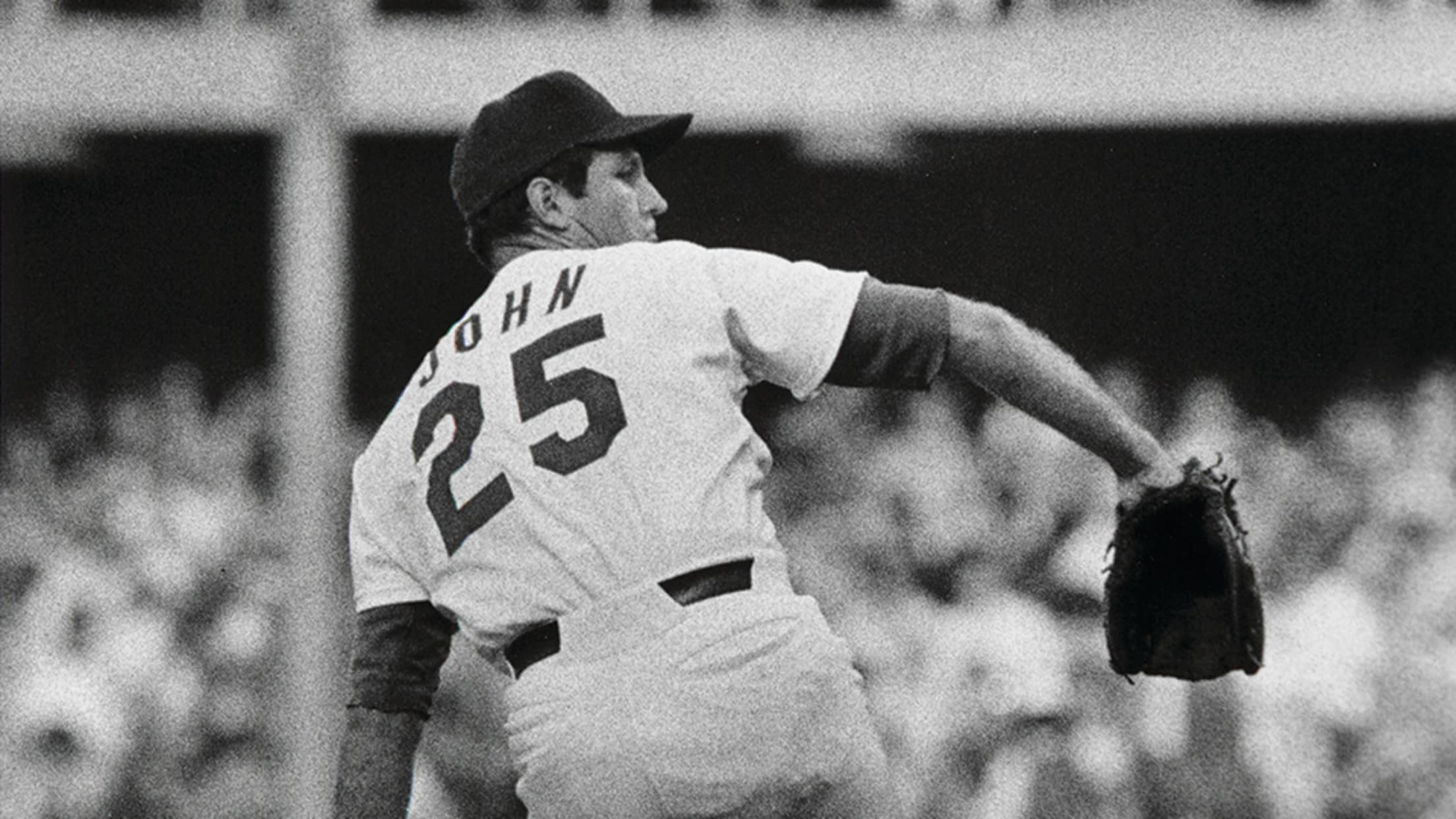 Some of the most notable names in baseball — whether past, present or future — can be linked by one outstanding attribute. Cy Young Award winners, MVPs, you name it, one player's name can grace the history books and forever be associated with all-time greats. But for some players, their
A Baseball Warrior, Scott Rolen is Remembered for his Tenacity
Rolen's work ethic made him one of Indiana's finest ballplayers and a potential Hall of Famer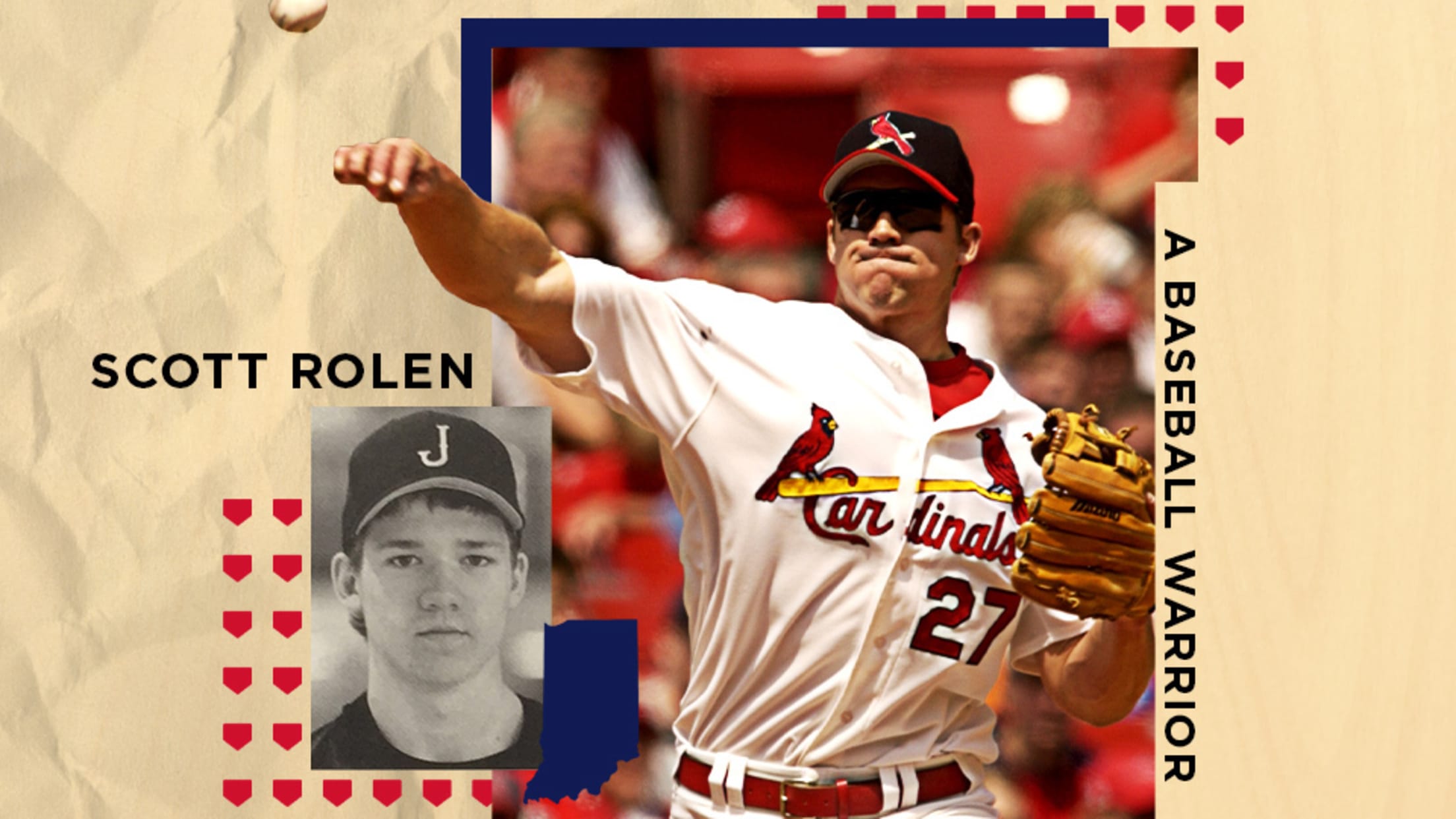 On Oct. 21, 2004, nestled in the heart of the Gateway City for Game 7 of the National League Championship Series vs. Houston, Scott Rolen found himself in a mindset that only manifested itself two or three times in his entire career.
Remembering Mordecai "Three Finger" Brown, Indiana's First Baseball Hall of Famer
Brown, a two-time World Series champion with the Chicago Cubs, pitched for the Indians in 1919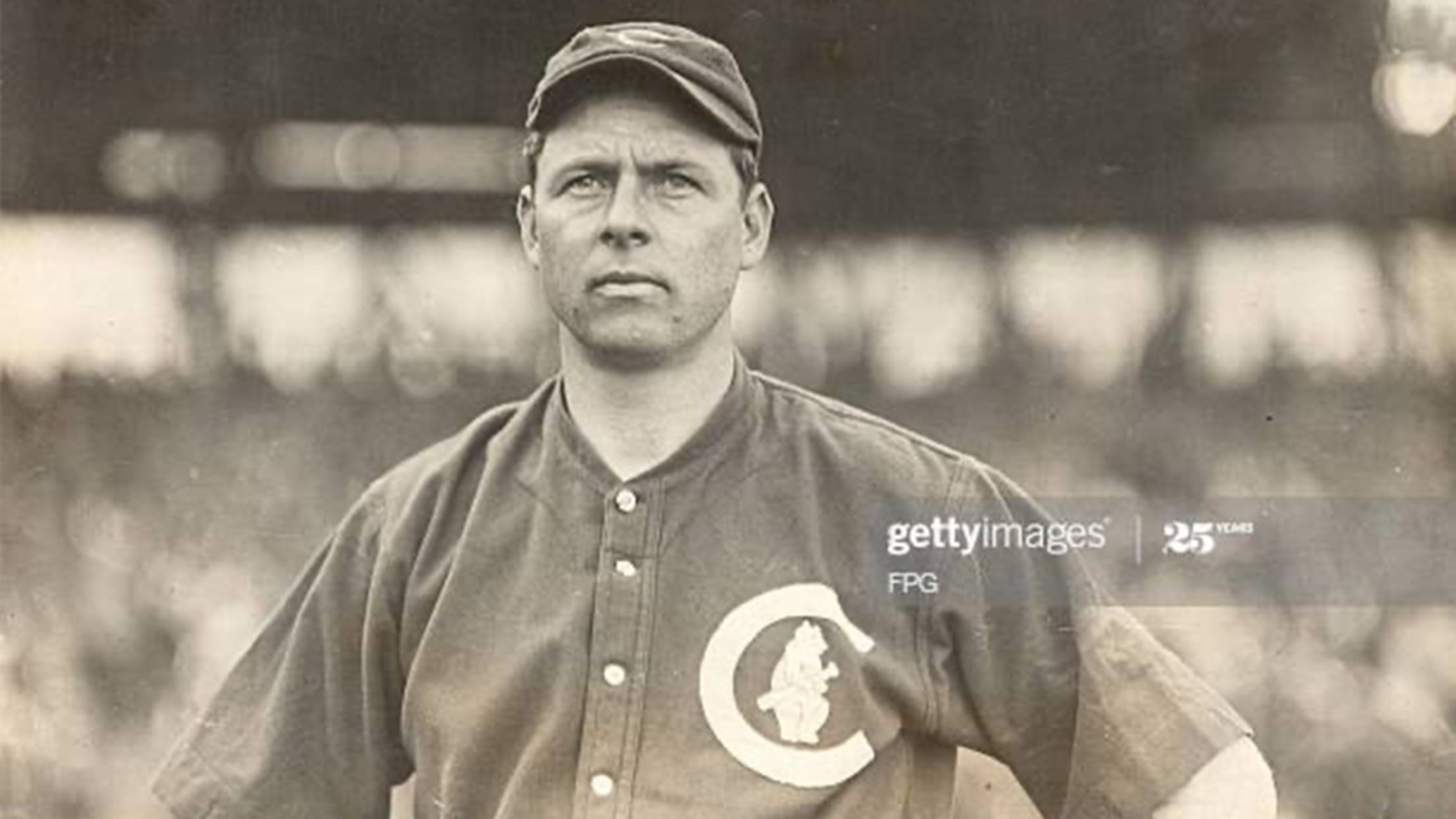 Let your mind leave Victory Field westbound on Washington Street. You have passed the Indianapolis Zoo. The street quickly changes to Rockville Road and eventually becomes Highway 36 at the I-465 ramp. Continue your imaginary trek into the Indianapolis metro. You cruise through Avon and farmland soon swallows your journey.
Beyond the Ballpark with Jake Elmore
The Tribe's 2019 MVP gives his thoughts on life off the diamond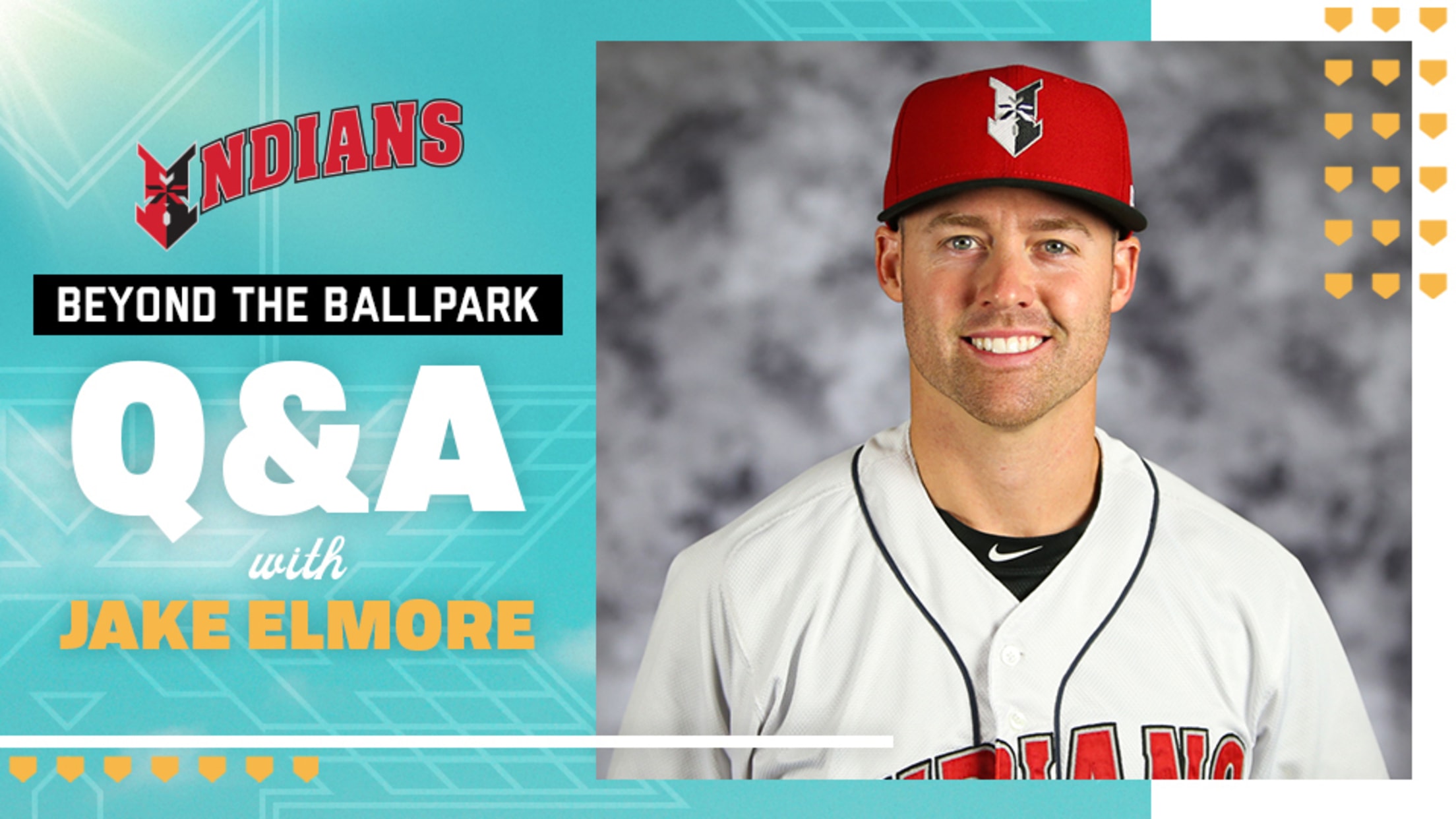 When he's not acting as the Tribe's MVP on the field, Jake Elmore is spending time with his family or watching Alabama football. We sat down with him to learn more about his childhood, career goals and what could have been if he wasn't a baseball player.
Indianapolis' Own Oscar Charleston Among Baseball's All-Time Greats
Celebrating the Negro Leagues' 100-year anniversary and an Indy baseball legend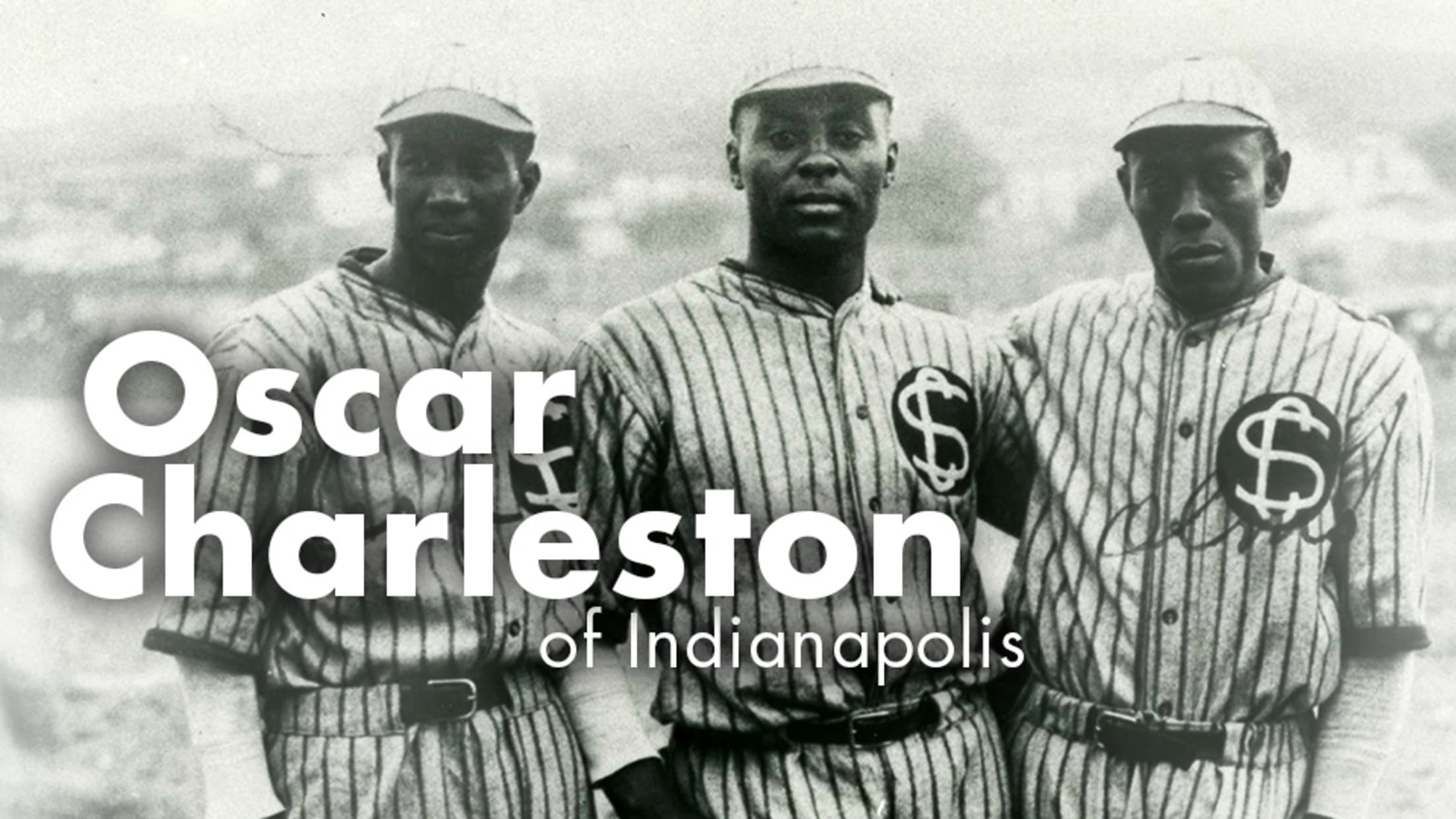 It is a very big year to remember baseball's Negro Leagues, with Indianapolis in the middle of it, for lots of good reasons. To find one of the best, let's go to Floral Park Cemetery on the west side of town.
Indianapolis Indians Charities Dedicates Month of May to COVID-19 Relief Campaign
Tribe game tickets for essential workers and online auction highlight monthlong initiative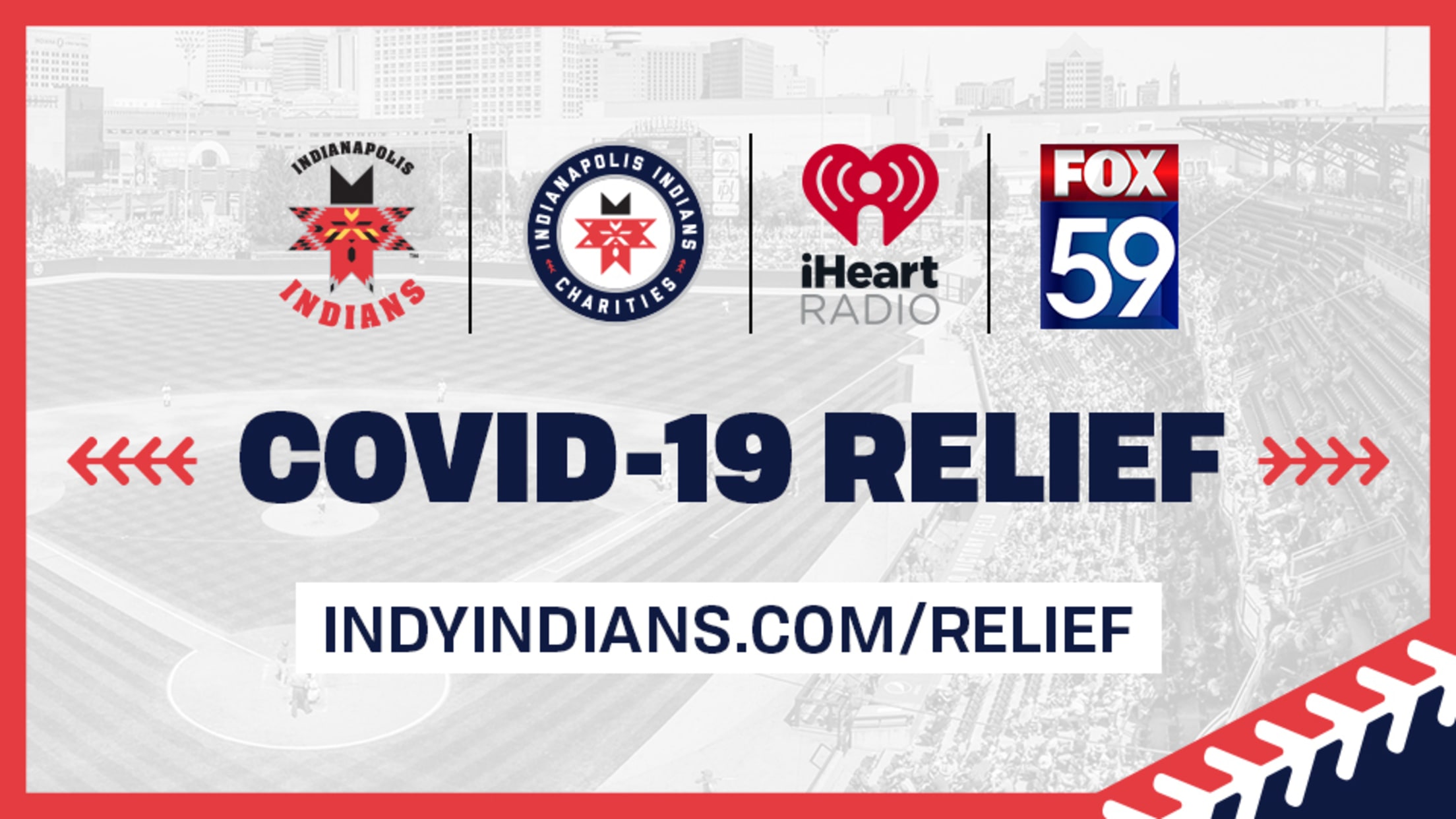 INDIANAPOLIS – Indianapolis Indians Charities today announced the start of a monthlong COVID-19 relief campaign that continues through the end of May, with funds raised going to local nonprofits helping those most affected by the pandemic. Contributions to the fundraising efforts can be made in more ways than one and
This Date In Indians History – April
A look back at the Tribe's opening month throughout the years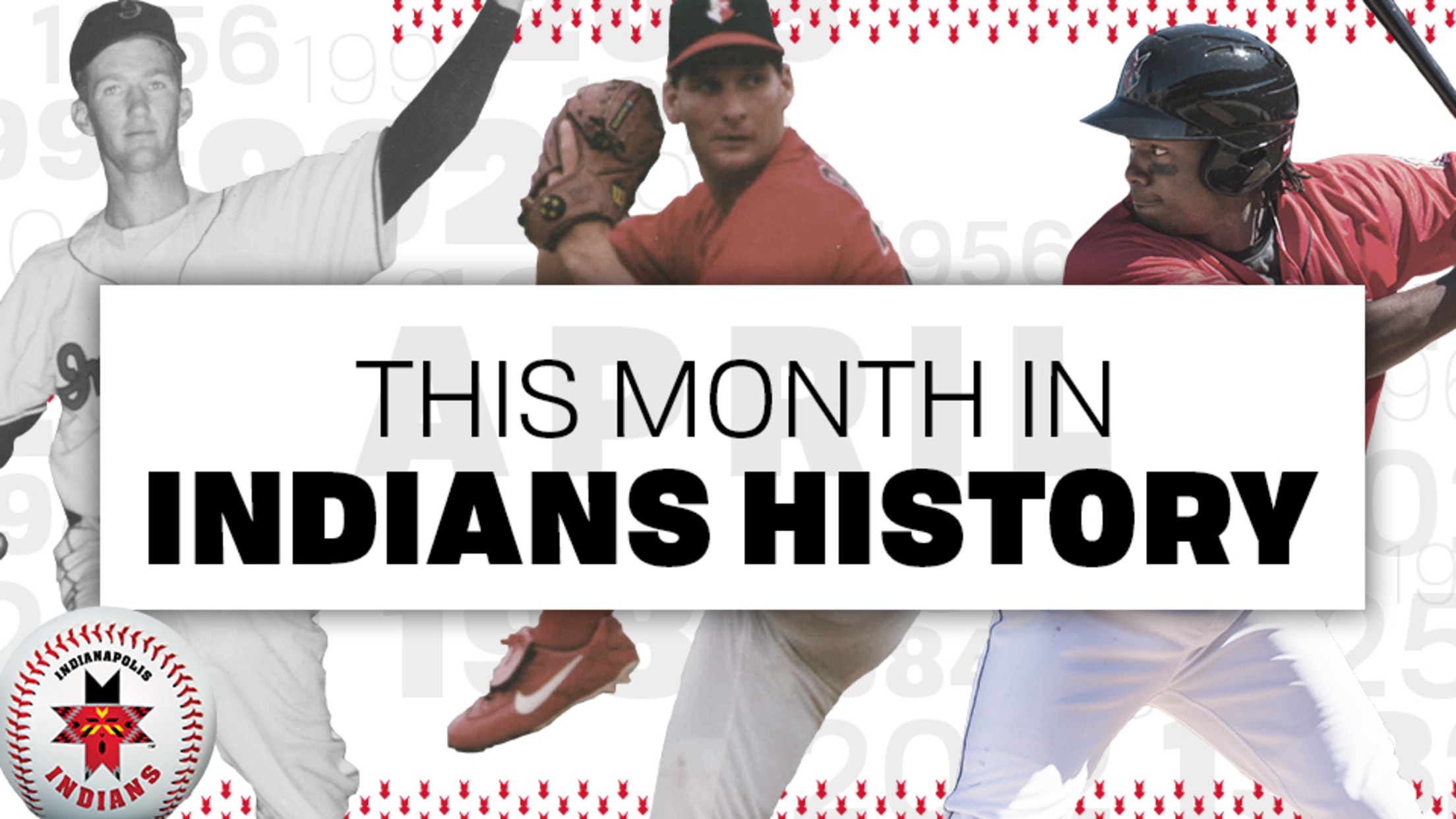 The Indianapolis Indians have a rich history that dates back to 1902. Take a trip down memory lane as we highlight notable performances that occurred in the month of April for the Tribe.
Historical Highlight: Ted Beard
Outfielder Ted Beard spent time in Indianapolis in the mid-1900s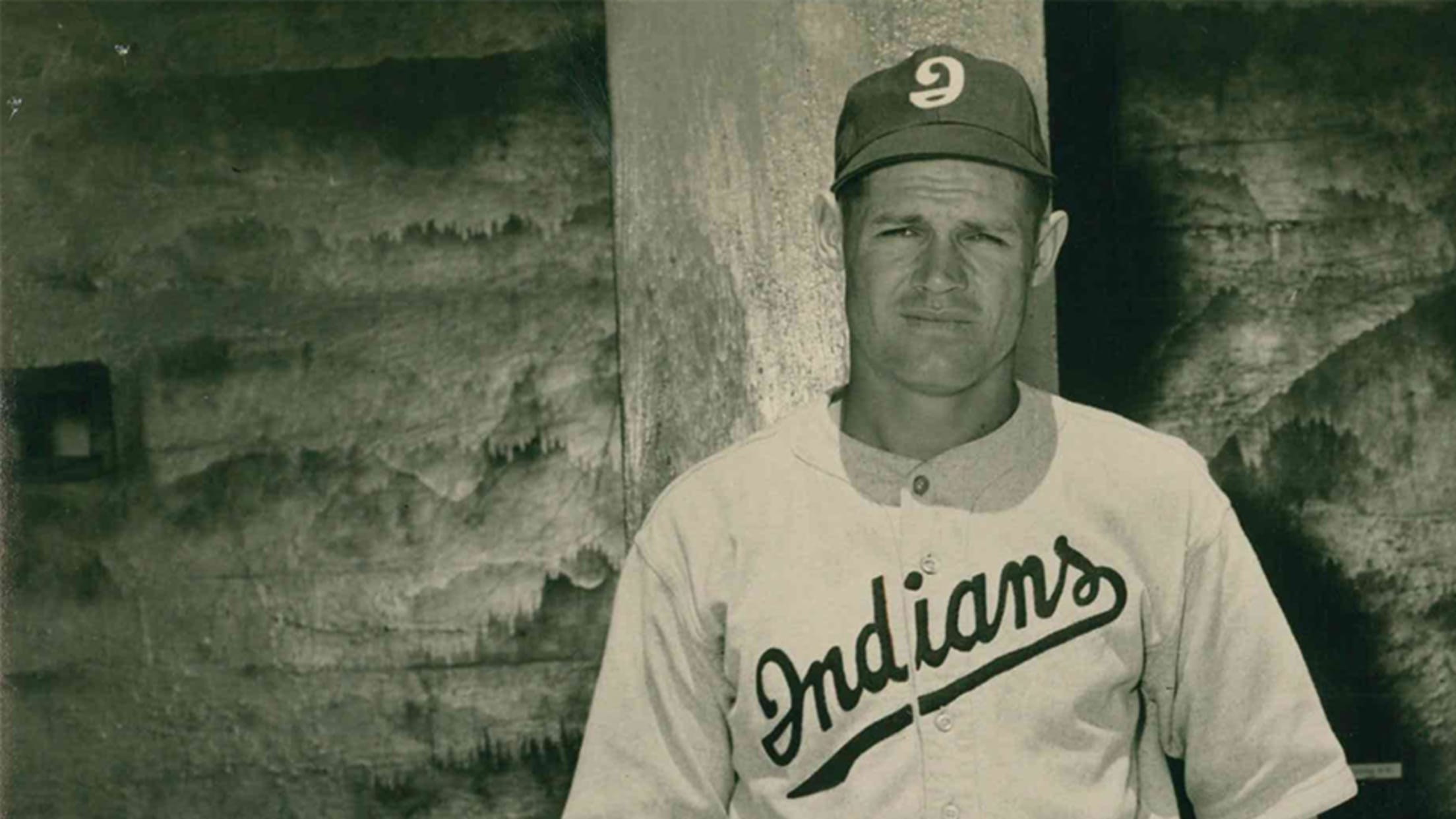 Former outfielder Ted Beard kept finding his way to Indianapolis in the 1940s, '50s and '60s. Thirteen of his 19 years in the minor leagues were spent in Indy, which made him the longest-tenured position player in franchise history. His time in the Circle City lands him among all-time career
Indianapolis Indians Charities Donates $10K to Shepherd Community Center for COVID-19 Relief
Food relief and E-learning tools provided to Near Eastside neighborhood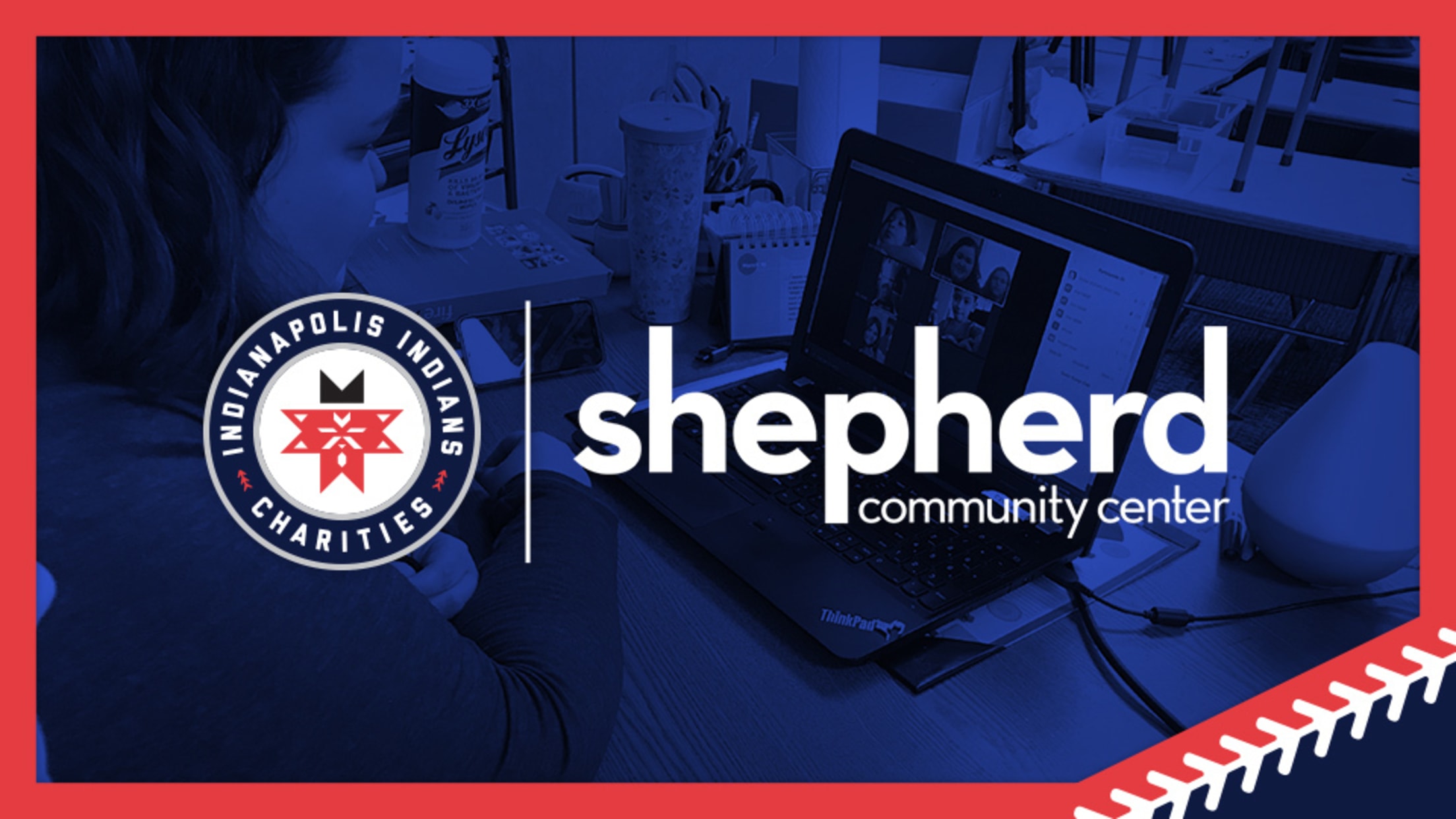 INDIANAPOLIS – The COVID-19 relief efforts of Indianapolis Indians Charities today extended to Shepherd Community Center on the Near Eastside of downtown Indianapolis. The Tribe's nonprofit organization donated $10,000 for food relief and the purchase of E-learning tools, helping those in the neighborhood who lost jobs, have food scarcities, and
Tribe's Elements Financial Signature Rewards Visa® to Benefit Riley Relief Fund
Indianapolis Indians Charities and Elements Financial will donate $100 to Riley Relief Fund for each new qualifying card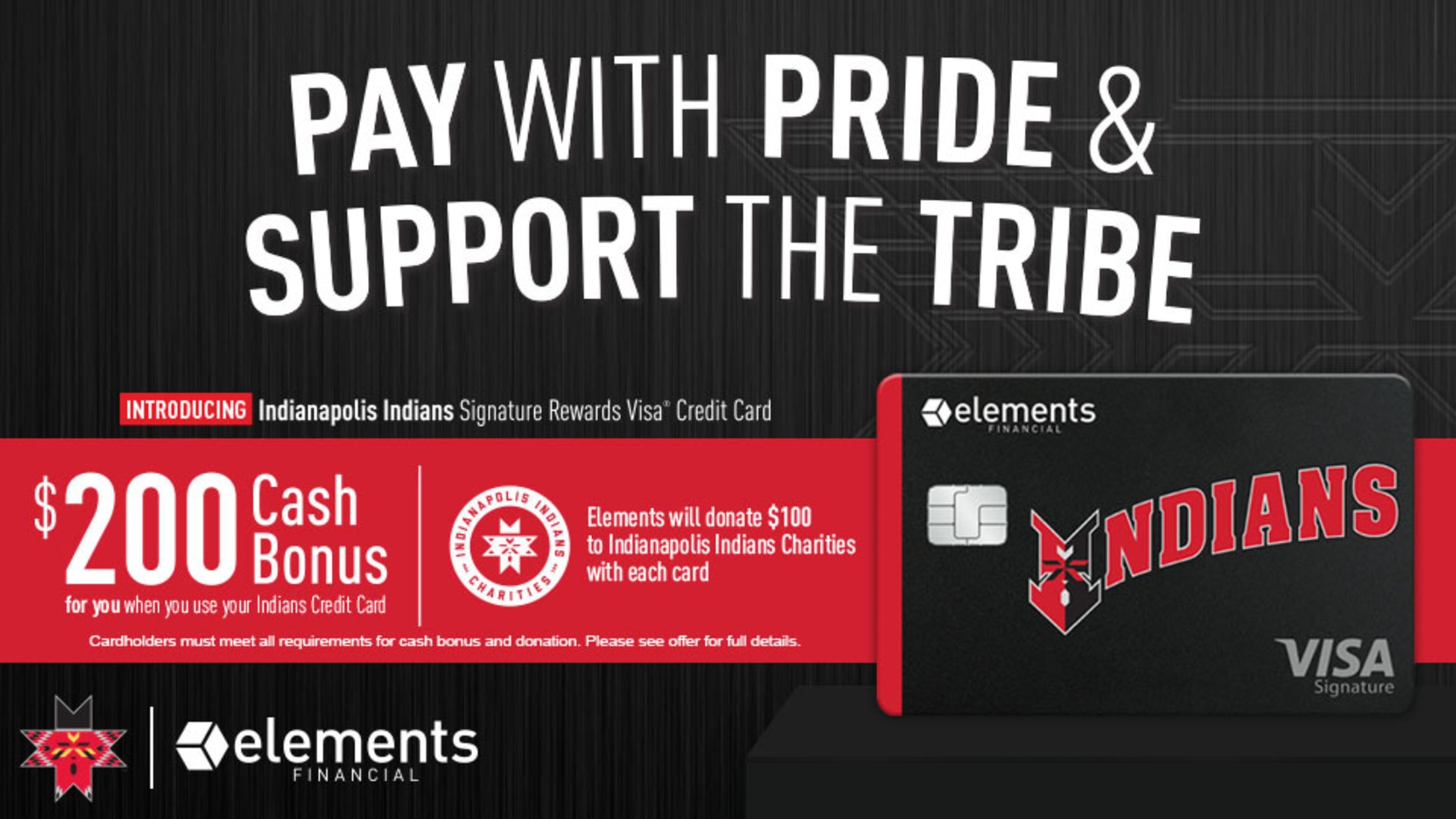 INDIANAPOLIS – The Indianapolis Indians and Elements Financial today launched an Indians Signature Rewards Visa® Credit Card. For each new qualifying card, the two organizations have partnered to donate $100 to the Riley Children's Foundation Riley Relief Fund, helping Riley families affected by the COVID-19 outbreak. Members who meet the
Unlikely Champions Bring 2000 Triple-A Title to Indy
The Governors' Cup returned to Indianapolis with the help of a new team on the field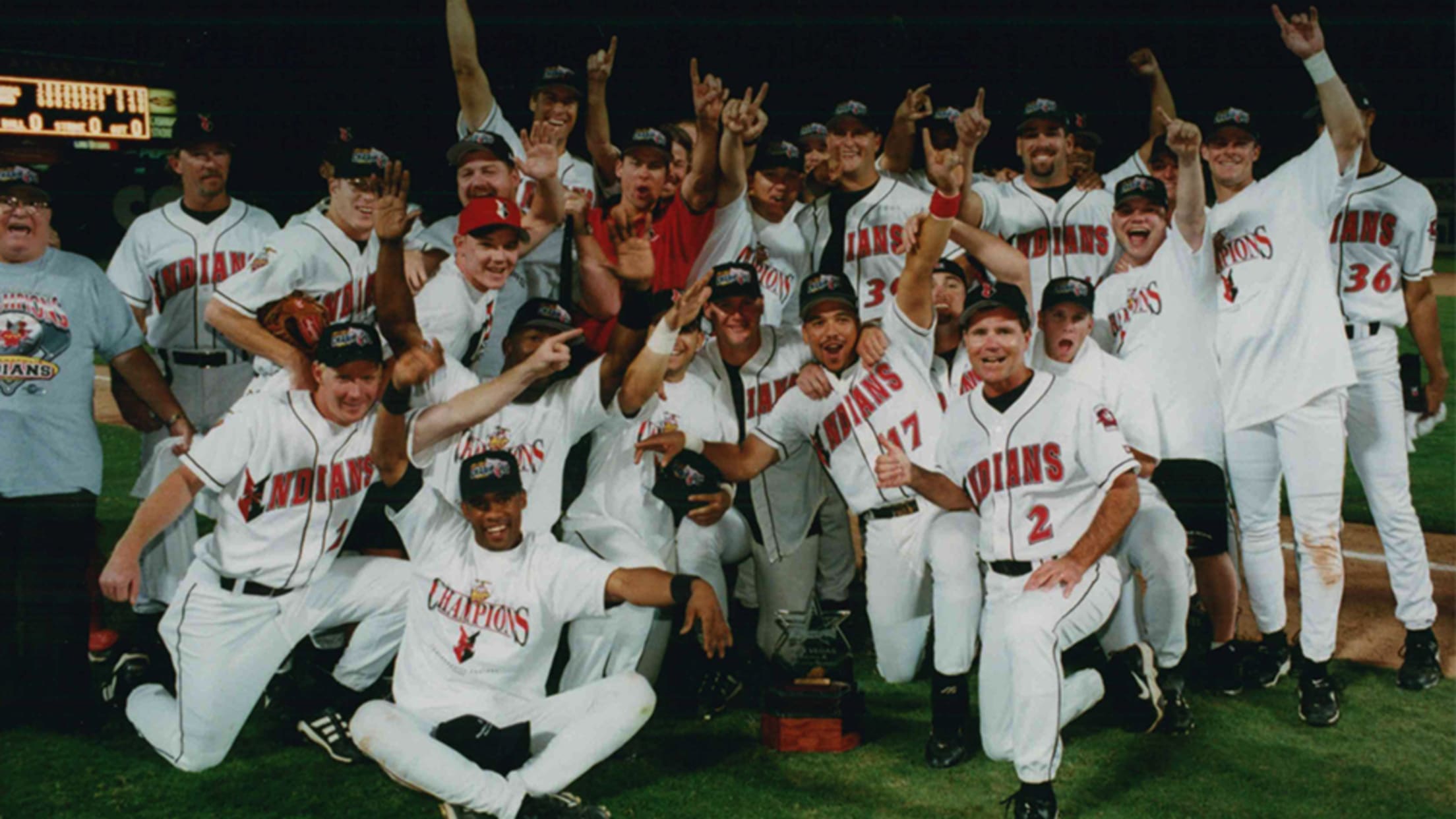 When the calendar flipped into the new millennium, the Indianapolis Indians went from being unsure of what a new affiliation would bring to finishing as the unlikely champions of the final Triple-A World Series.
Beyond the Ballpark with Cody Ponce
Tribe starter Cody Ponce talks about his favorite things outside of baseball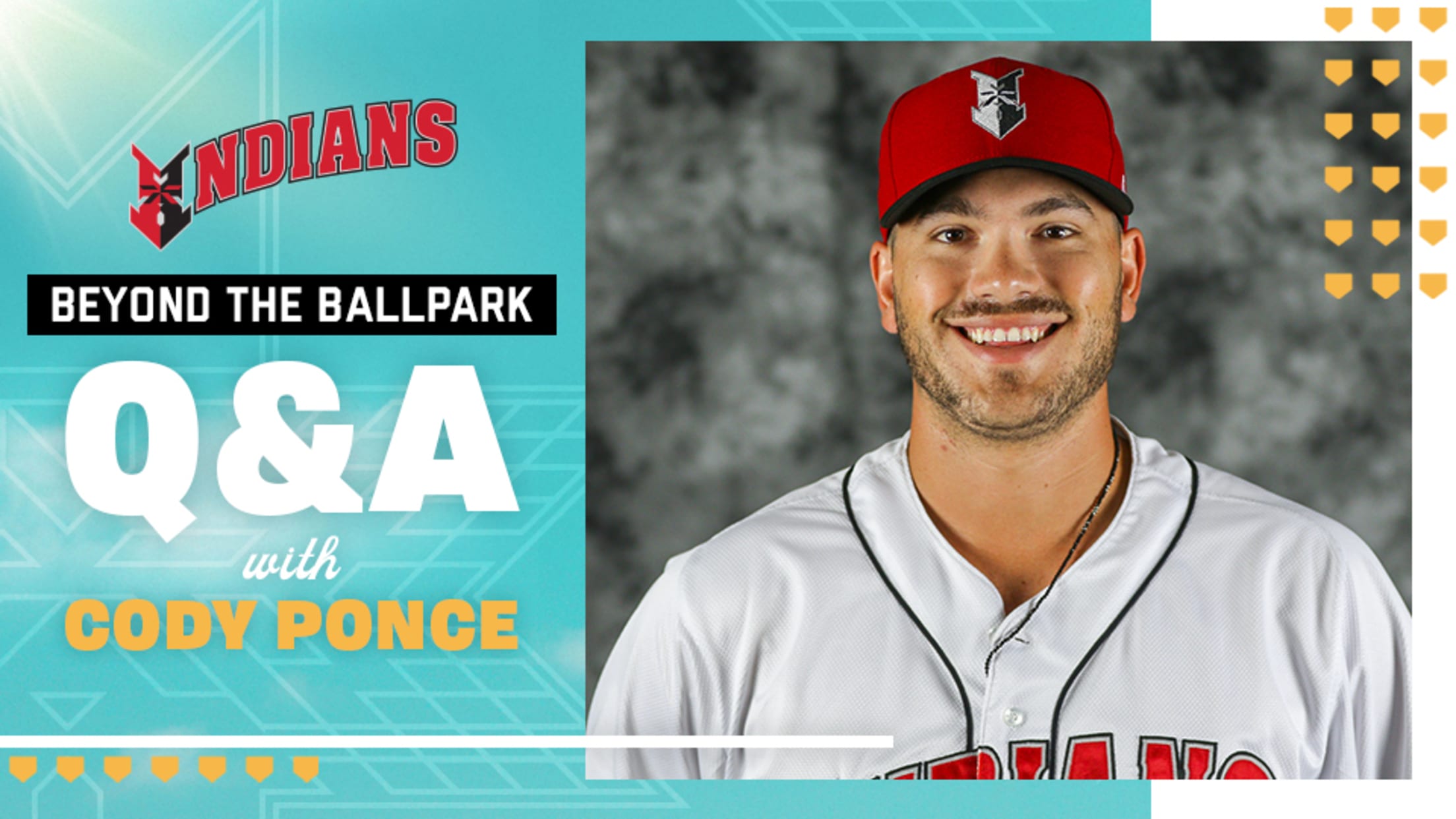 Right-hander Cody Ponce is no stranger to baseball in Indianapolis after closing the 2019 season with the Tribe. We sat down and learned the ins and outs of Ponce's life outside of baseball, including his favorite movie, favorite restaurant, and which baseball players would make up his starting five in
COVID-19 Update from the Indianapolis Indians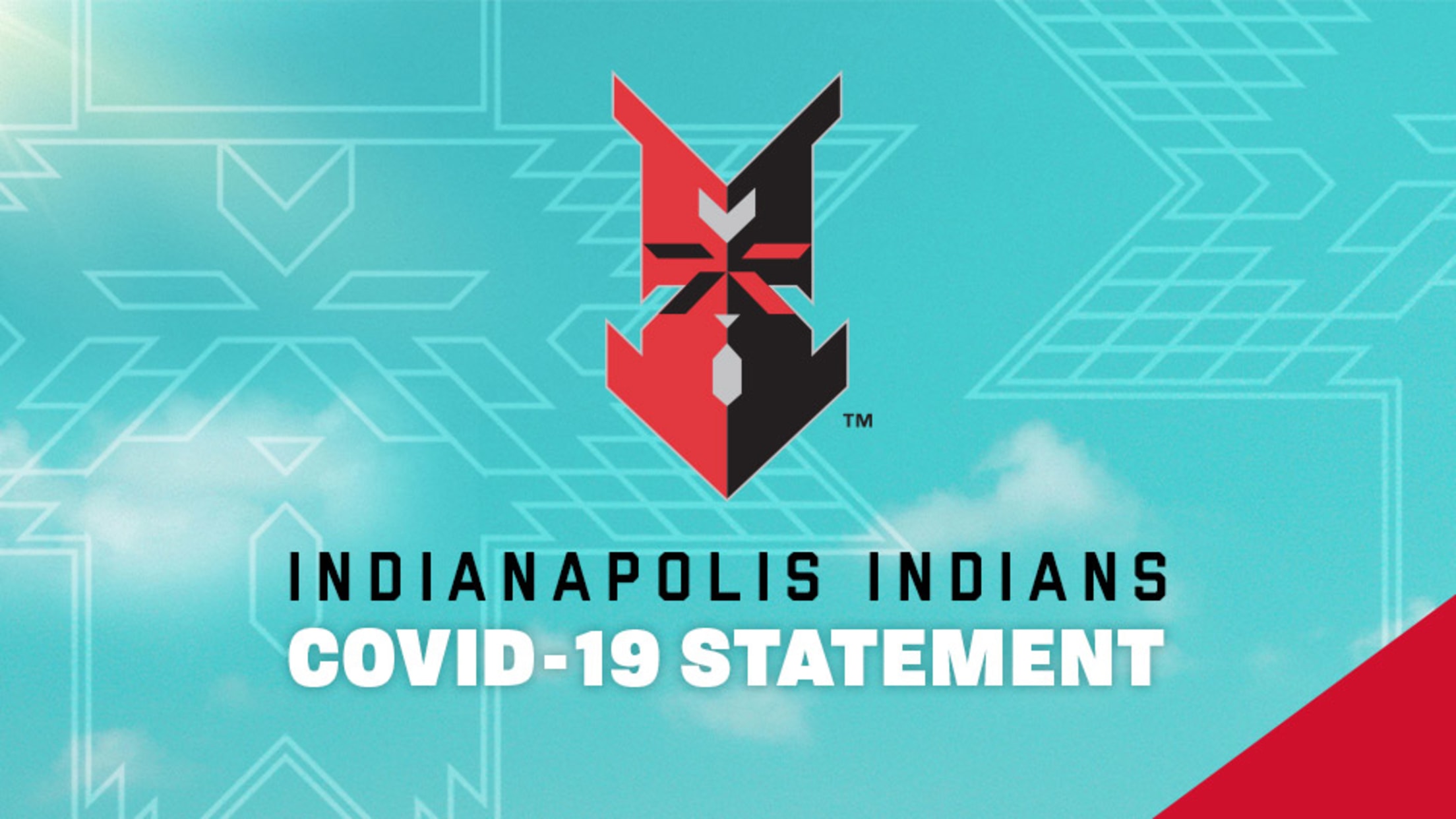 Indians fans, We have always viewed Victory Field as a gathering place for family and friends to create lasting memories through the game of baseball. With those memories put on hold as we face the COVID-19 pandemic, the health and well-being of our fans, employees, partners, community and team is
Cederlind Shows Off Strikeout Power in Spring Training
The right-handed prospect looks to build off his dominant 2019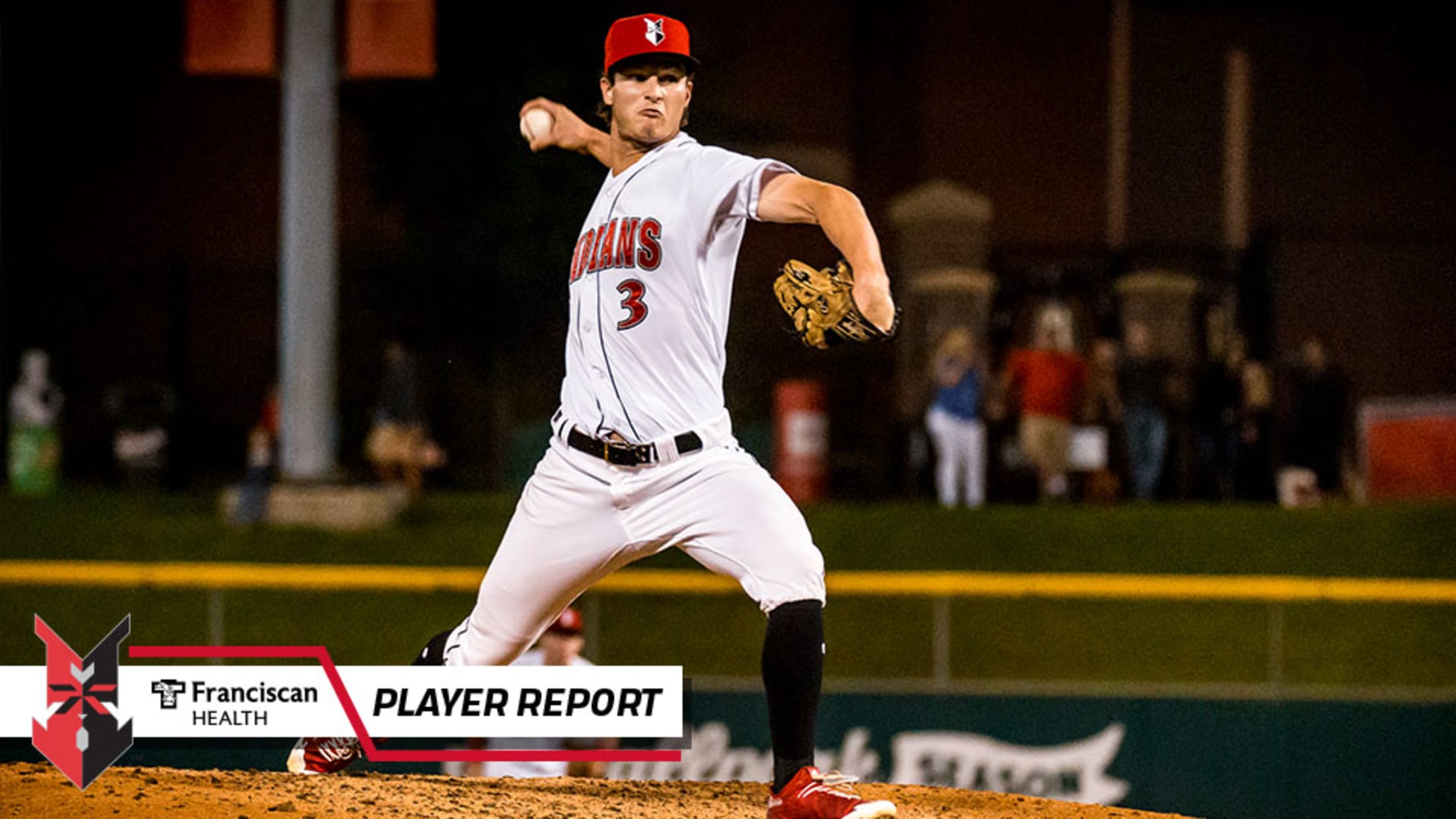 INDIANAPOLIS - Right-handed hurler Blake Cederlind is most known on Pirates social media this spring as the guy with long, blonde hair. But on the mound, he has made a name for himself with a heater that blows hitters away.
2019 Saves Leaders Anchor Projected Tribe Bullpen
Minor league signings join returning relief arms for 2020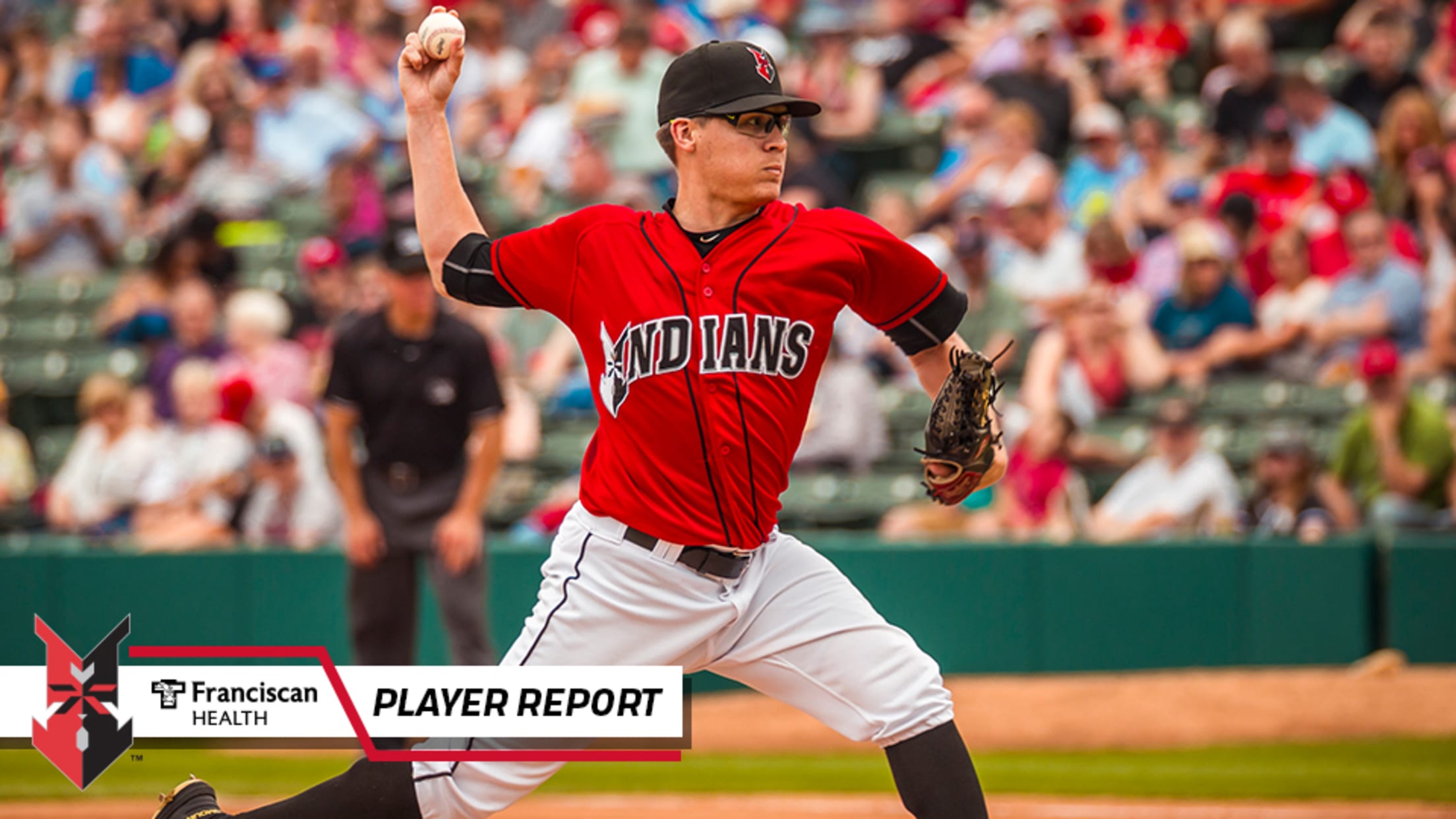 INDIANAPOLIS – The Tribe bullpen ended 2019 atop the International League leaderboard with 43 saves and looks to continue that success in its upcoming campaign. Many familiar faces from last season's squad will return to the Circle City while minor league signings and hurlers from Double-A Altoona could help anchor
Indianapolis Indians Announce New Hires, Promotions Ahead of 2020 Season
New hires add to business operations, communications, marketing and tickets departments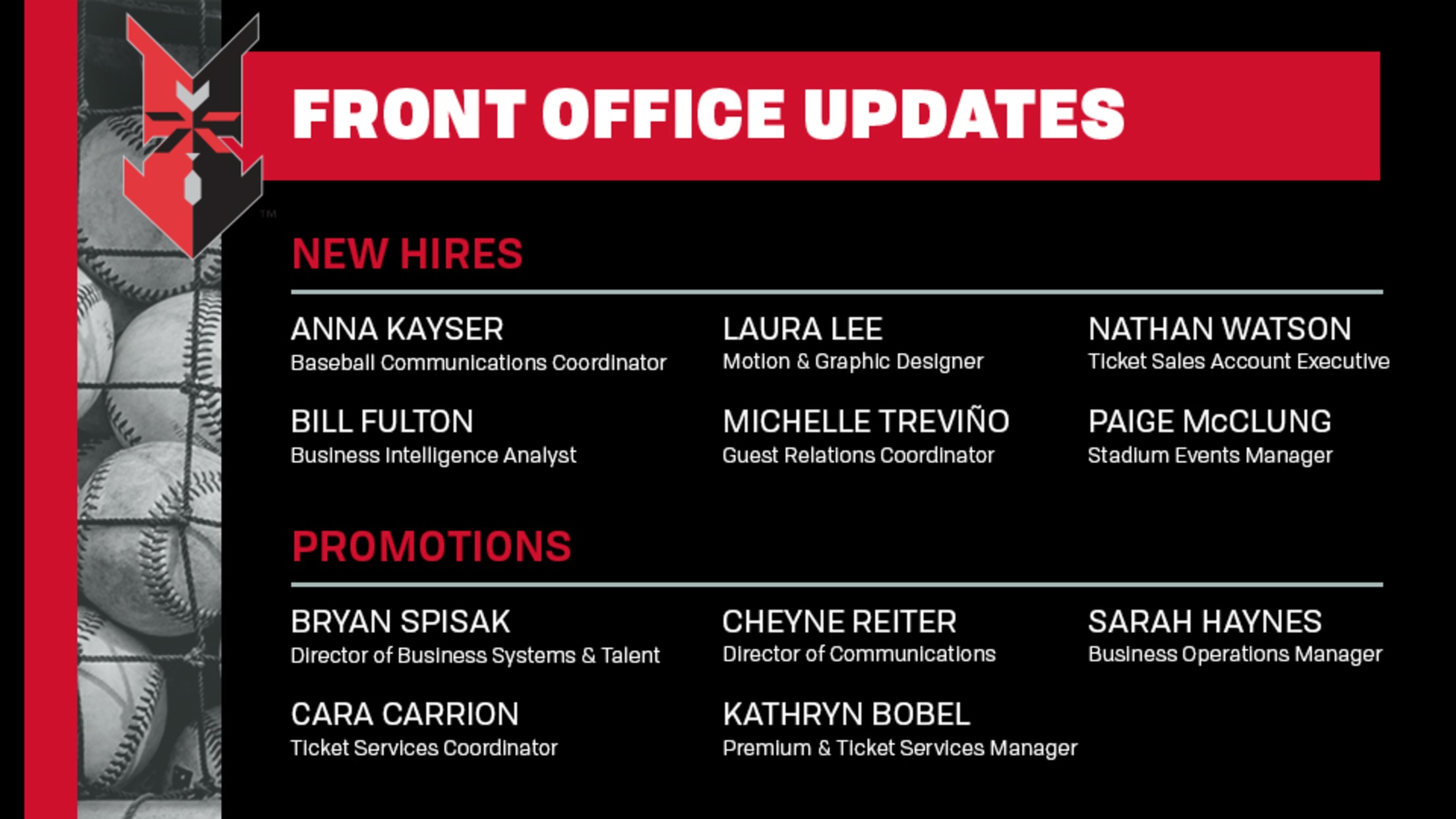 INDIANAPOLIS – The Indianapolis Indians front office is expanding ahead of the 2020 season, with six recent hires joining Minor League Baseball's total attendance leader over the past 10 seasons combined. In addition to the new hires, five employees received promotions this offseason.
Pittsburgh's Top Prospect Mitch Keller Makes Pair of Spring Training Starts
Keller took the bump for the Pirates' first spring game of 2020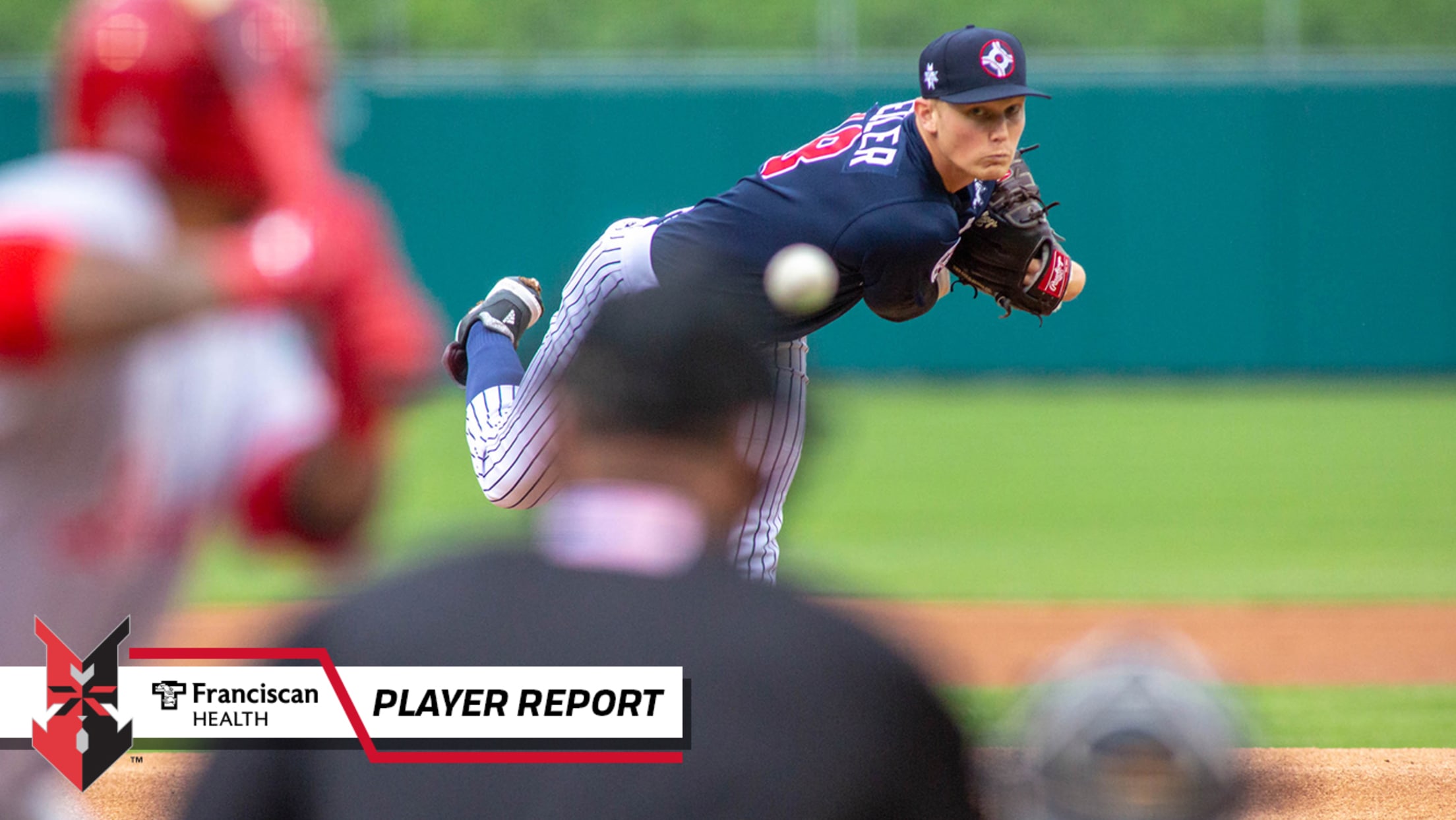 INDIANAPOLIS - After breaking through to the big leagues in 2019, former Tribe ace Mitch Keller earned the call for Pittsburgh's spring training opener against Minnesota.
Returning Faces Highlight Indy's Probable Rotation
All but one of Indy's potential starters donned a Tribe uniform in 2019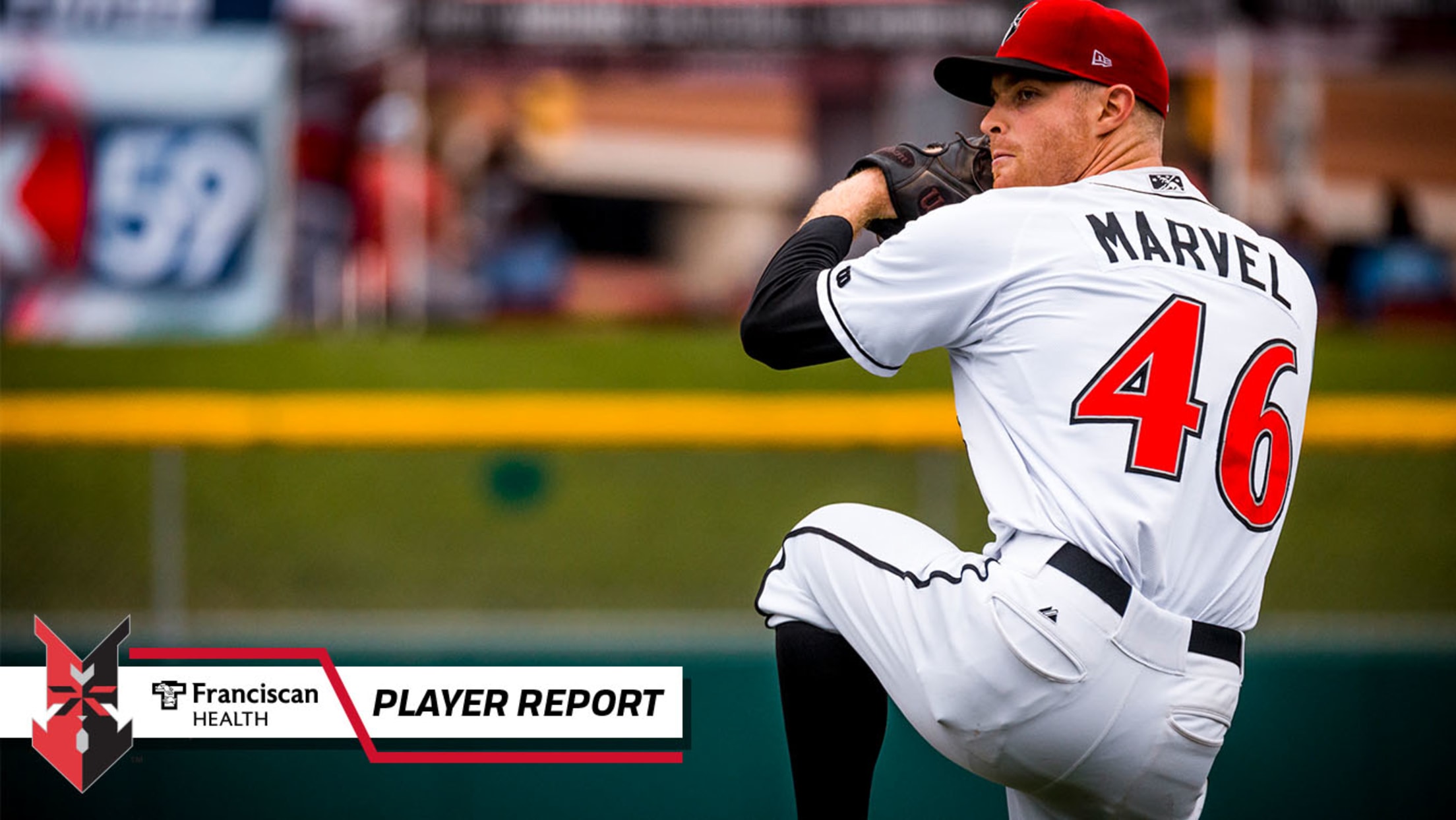 INDIANAPOLIS - Baseball is back in Bradenton, Fla. with the Pittsburgh Pirates taking the field for their first spring training games over the weekend. As players compete for spots with the big-league club, we looked at the potential arms that could be in Indianapolis' starting rotation come April 9.
Tribe's 2020 Home Opener Six Weeks Away
60 Degree Weather Guarantee Returns for Opening Night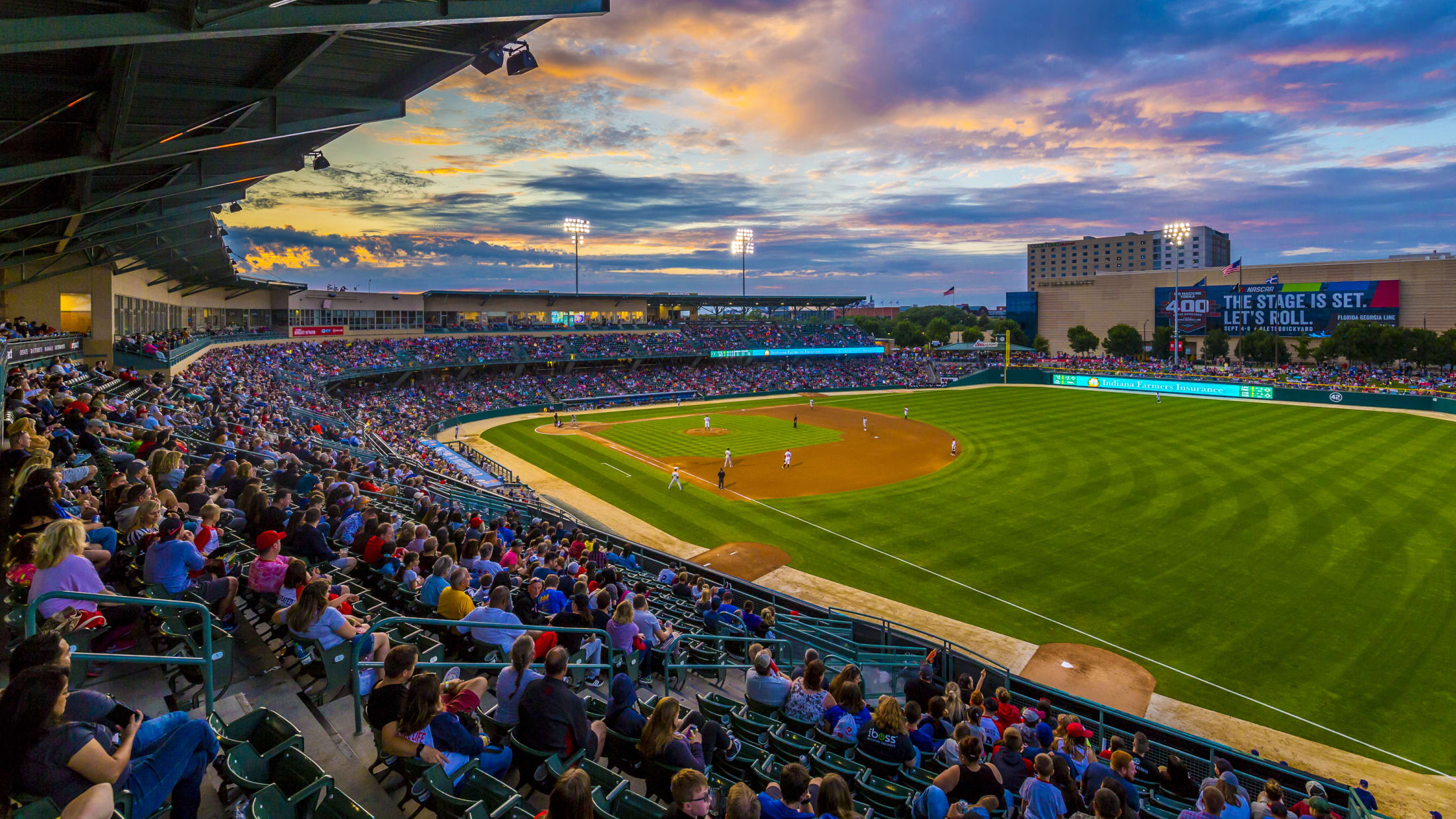 INDIANAPOLIS - While the cold weather suggests otherwise, the start of baseball season in downtown Indianapolis is rounding third base and headed for home. Highlights on the Tribe's 70-game schedule include home games on Easter, Mother's Day and Independence Day, three Prospects Nights, five Bark in the Park games, Top
Indianapolis Indians & Yuengling Begin Naming Rights Partnership for "Yuengling Landing"
Popular left field seating area at Victory Field receives naming rights makeover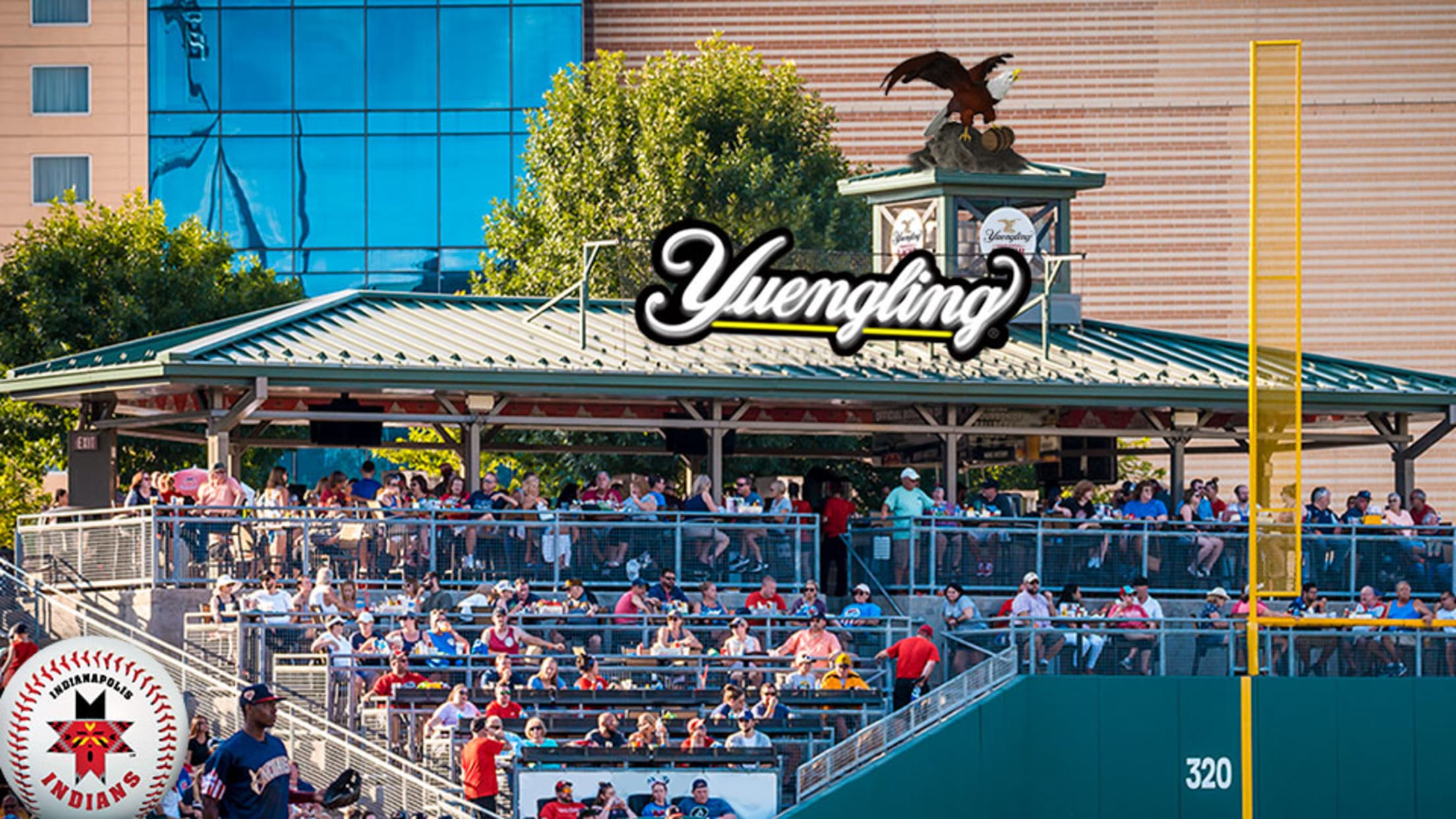 INDIANAPOLIS - The Indianapolis Indians and D.G. Yuengling & Son, Inc., America's Oldest Brewery®, today announced a multi-year partnership that positions the Pennsylvania-based brewing company as the naming rights partner for Victory Field's premier seating bar space located in the left field corner. The social gathering space will be named
Tribe Announce 2020 Intern Class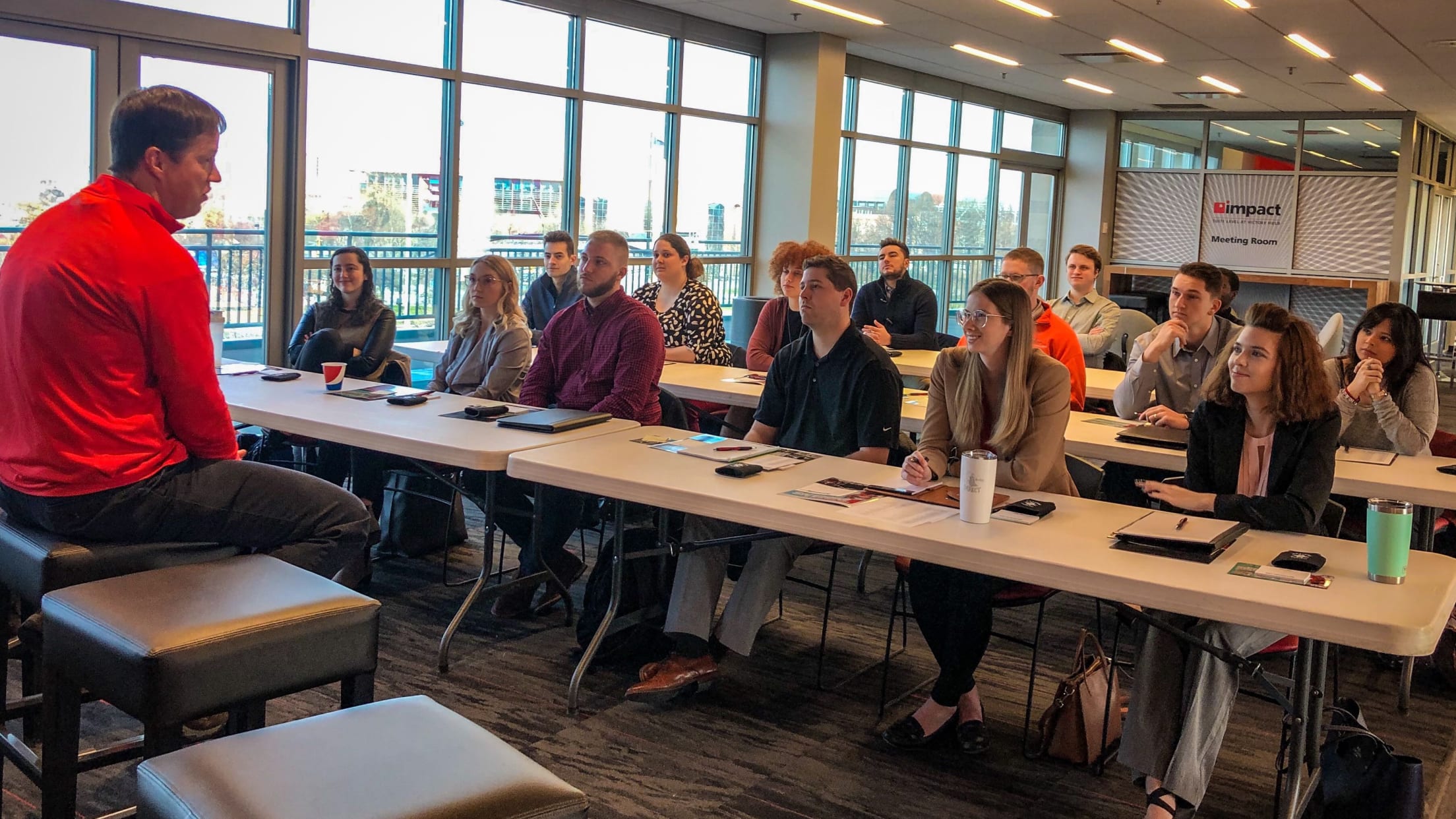 INDIANAPOLIS - The Indianapolis Indians today announced the hiring of 16 seasonal assistants for the 2020 campaign. Former Tribe interns have earned full-time positions with many professional franchises, including the Boston Bruins, Chicago Cubs, Cincinnati Reds, Detroit Tigers, Indiana Pacers, Indianapolis Motor Speedway, Learfield IMG College, Los Angeles Rams, Oakland
International League Names Former Tribe OF Chad Mottola to Hall of Fame
Mottola spent four seasons in Indy, won 2000 IL MVP Award with Syracuse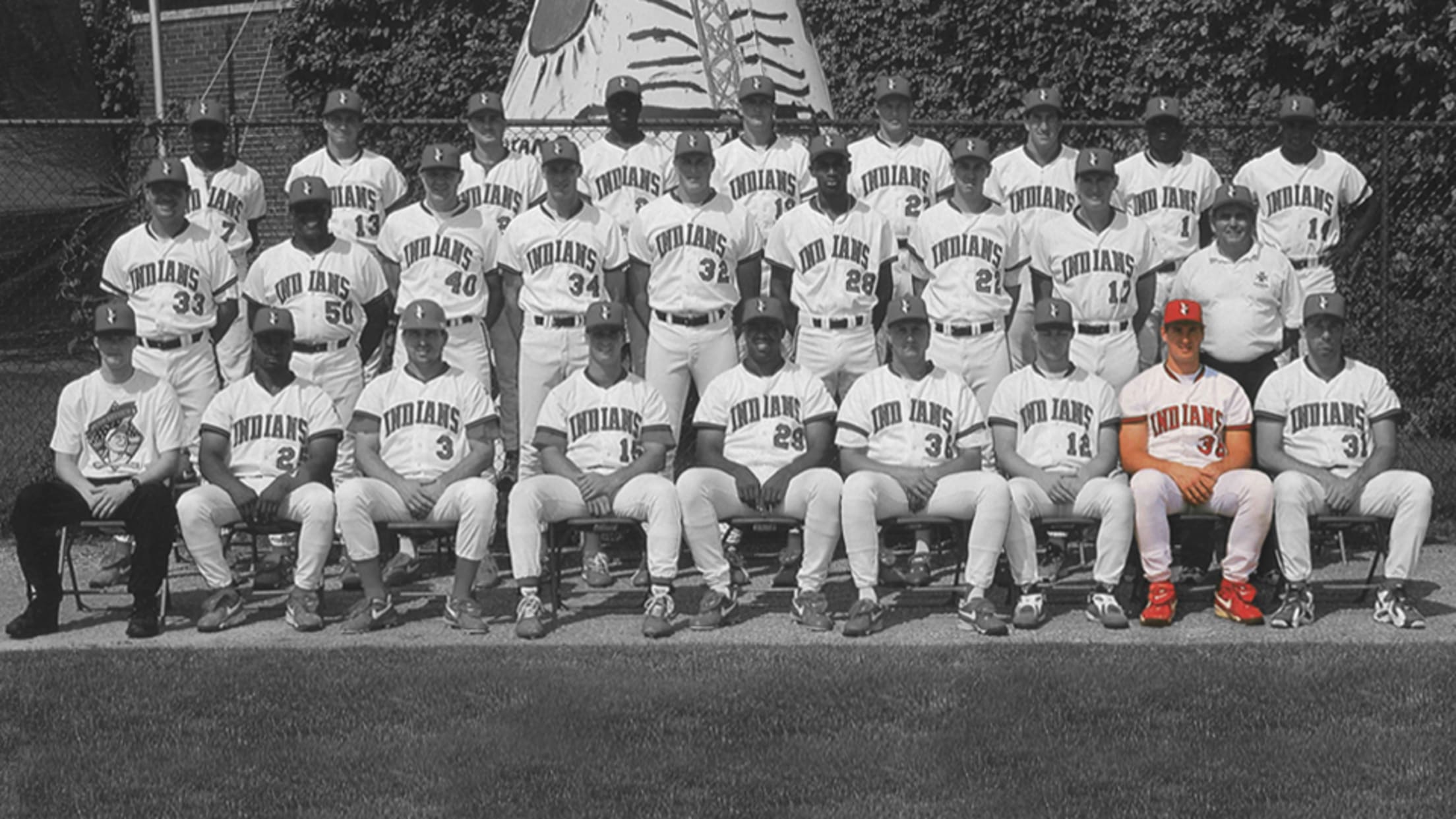 INDIANAPOLIS - Today the International League named former Indianapolis Indian Chad Mottola as a member of the IL Hall of Fame Class of 2020. Two others join Mottola in this year's enshrinement: Chipper Jones, the 1993 IL Rookie of the Year and a National Baseball Hall of Famer, and Johnny
Indianapolis Indians Announce Multiyear Partnership with WISH-TV/MyINDY-TV 23
MyINDY-TV 23 to broadcast 35 Tribe home games for 2020 & 2021 seasons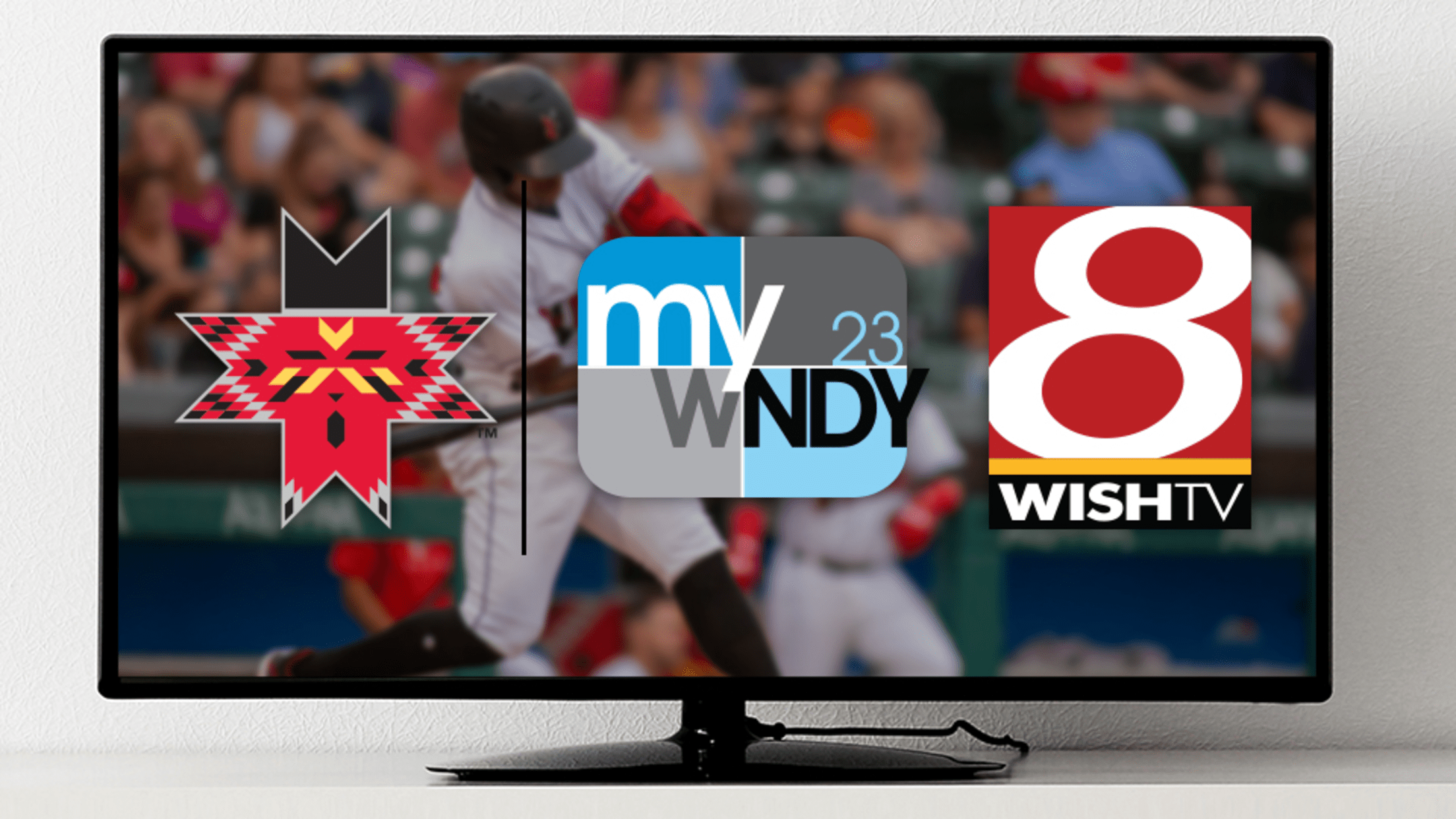 INDIANAPOLIS -- Indianapolis Indians games are scheduled to return to local television as the Tribe and WISH-TV have partnered on a two-year deal in which 70 Indians home games - 35 each for the 2020 and 2021 seasons - will be broadcast on MyINDY-TV 23. The agreement begins with the