Tribe Front Office Volunteers with Sand Creek Fourth Graders
Indians teach youth curriculum through Junior Achievement partnership
INDIANAPOLIS - Today the Indianapolis Indians spent the day with the fourth graders of Sand Creek Elementary School. The Tribe front office volunteered their time teaching Junior Achievement's JA In A Day curriculum on owning and operating a business.
Indianapolis Indians to Hold Open Interviews at Victory Field on Saturday, Feb. 8
Game day and seasonal positions open for hire ahead of 2020 season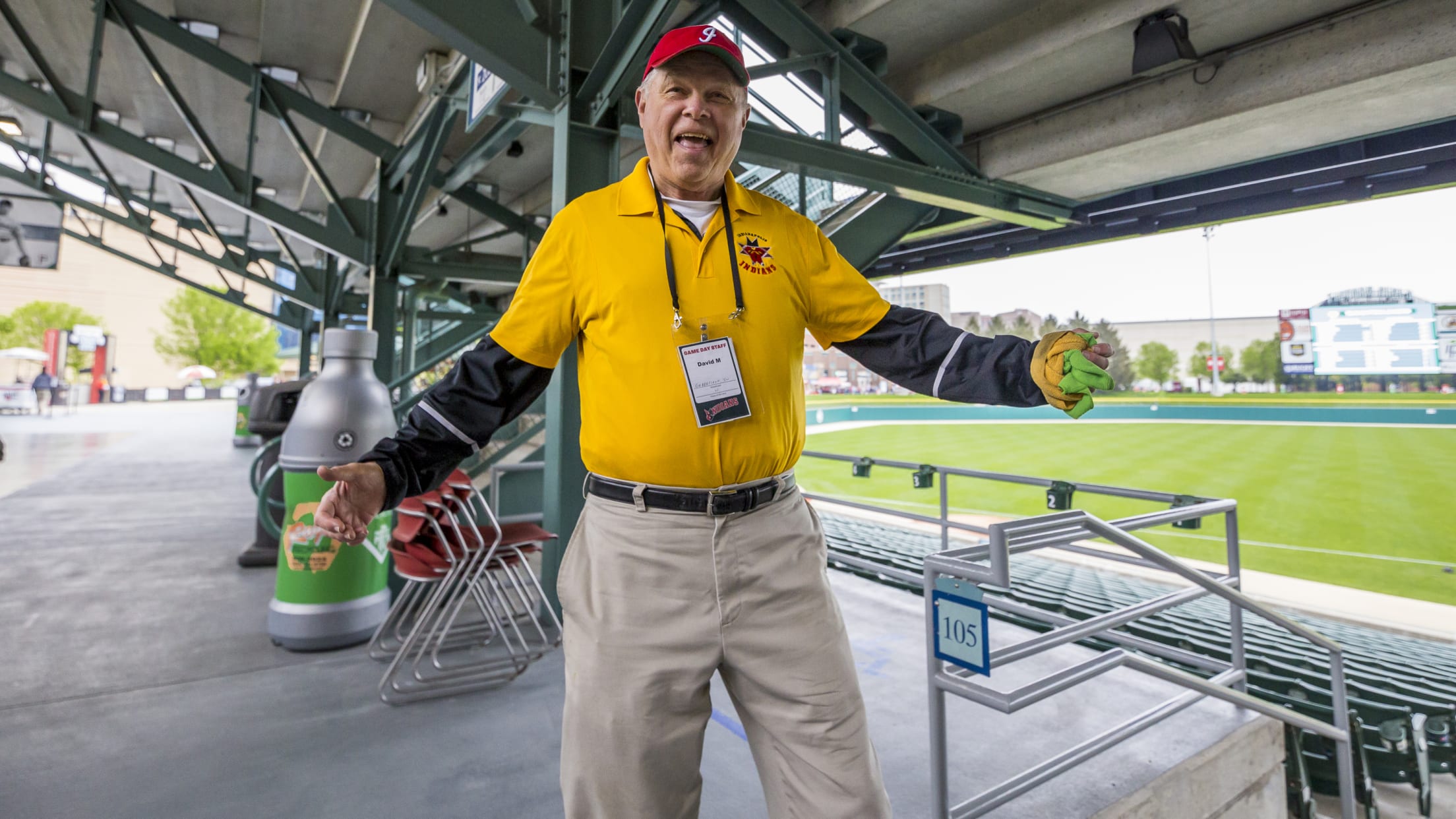 INDIANAPOLIS - In preparation for the 2020 season, the Indianapolis Indians today announced that the organization and its concessionaire Aramark will host open interviews at Victory Field on Saturday, Feb. 8. The open interviews will run from 10 AM to 2 PM, with the Indians and Aramark looking to fill
Brian Esposito Returns for Third Season as Tribe Manager
Three newcomers fill Indians coaching staff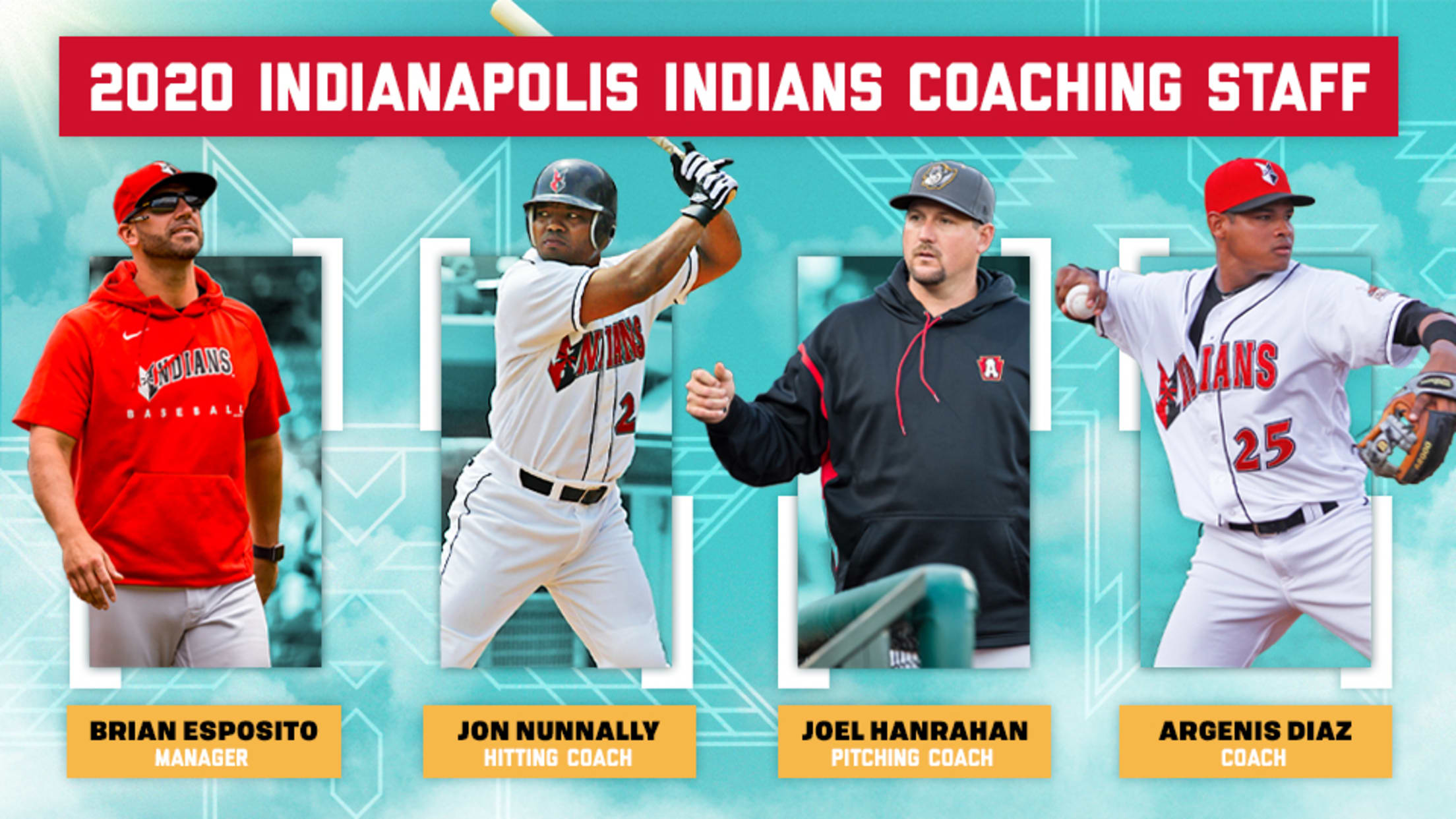 INDIANAPOLIS - The Pittsburgh Pirates announced today that Brian Esposito will return to the Circle City for his third season as manager of the Indianapolis Indians in 2020. He will be joined by a new coaching staff, including hitting coach Jon Nunnally, pitching coach Joel Hanrahan and coach Argenis Diaz.
Former Tribe Outfielder Larry Walker Elected into National Baseball Hall of Fame
Walker earns HOF induction in his final year on the BBWAA ballot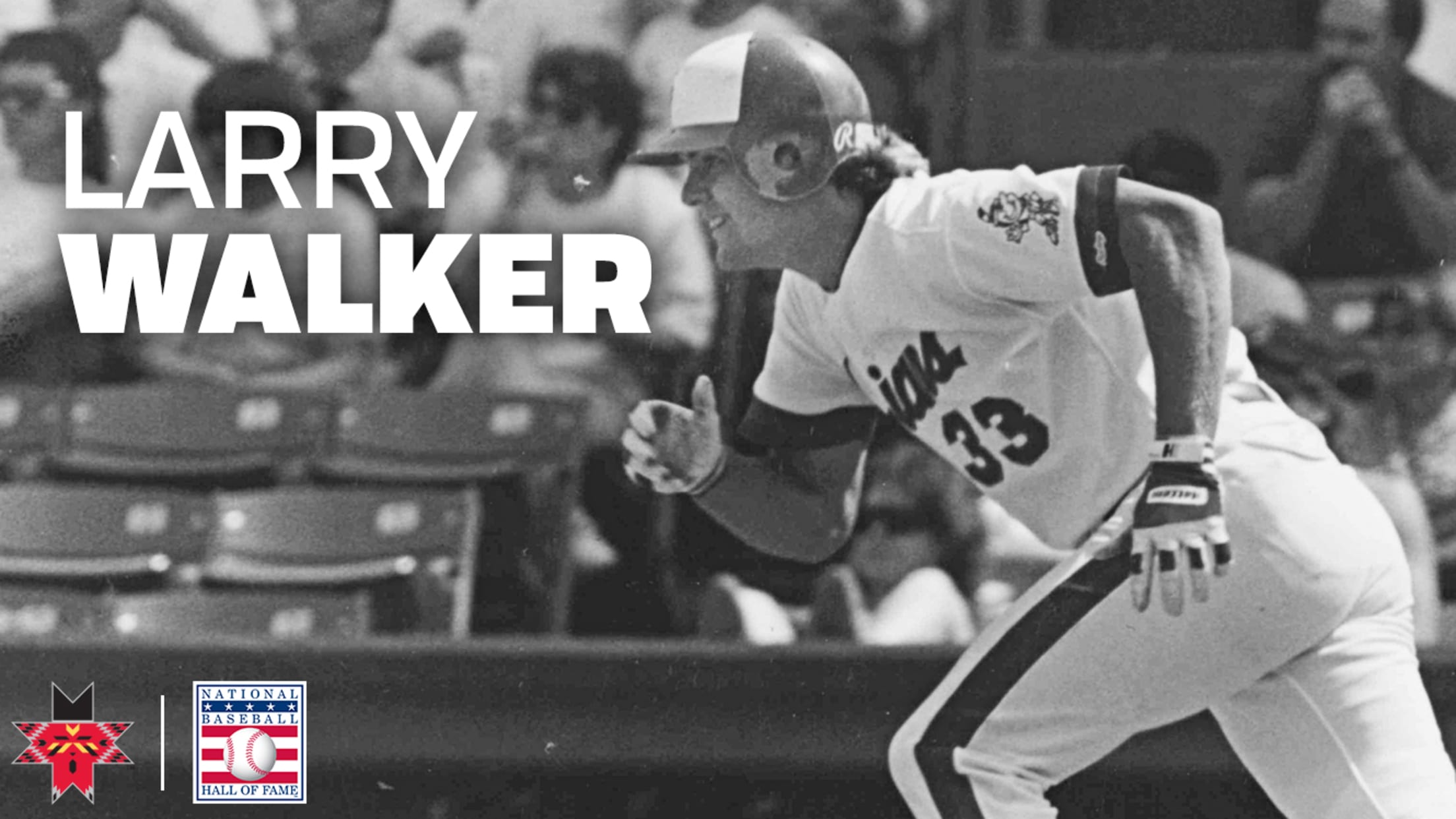 INDIANAPOLIS - The Baseball Writers Association of America announced today that former Indianapolis Indian Larry Walker will be inducted into the National Baseball Hall of Fame as part of its 2020 class. He is the 12th former Tribe player or manager elected and the first since Randy Johnson in 2015.
Five Reasons Larry Walker Deserves Hall of Fame Recognition
2020 marks Walker's final year on BBWAA's Hall of Fame ballot
INDIANAPOLIS - Before he was known as a five-time All-Star, seven-time Gold Glove winner, three-time Silver Slugger winner and the 1997 NL MVP, Larry Walker was an Indianapolis Indian.
The 2010s: Selecting the Tribe's All-Decade Team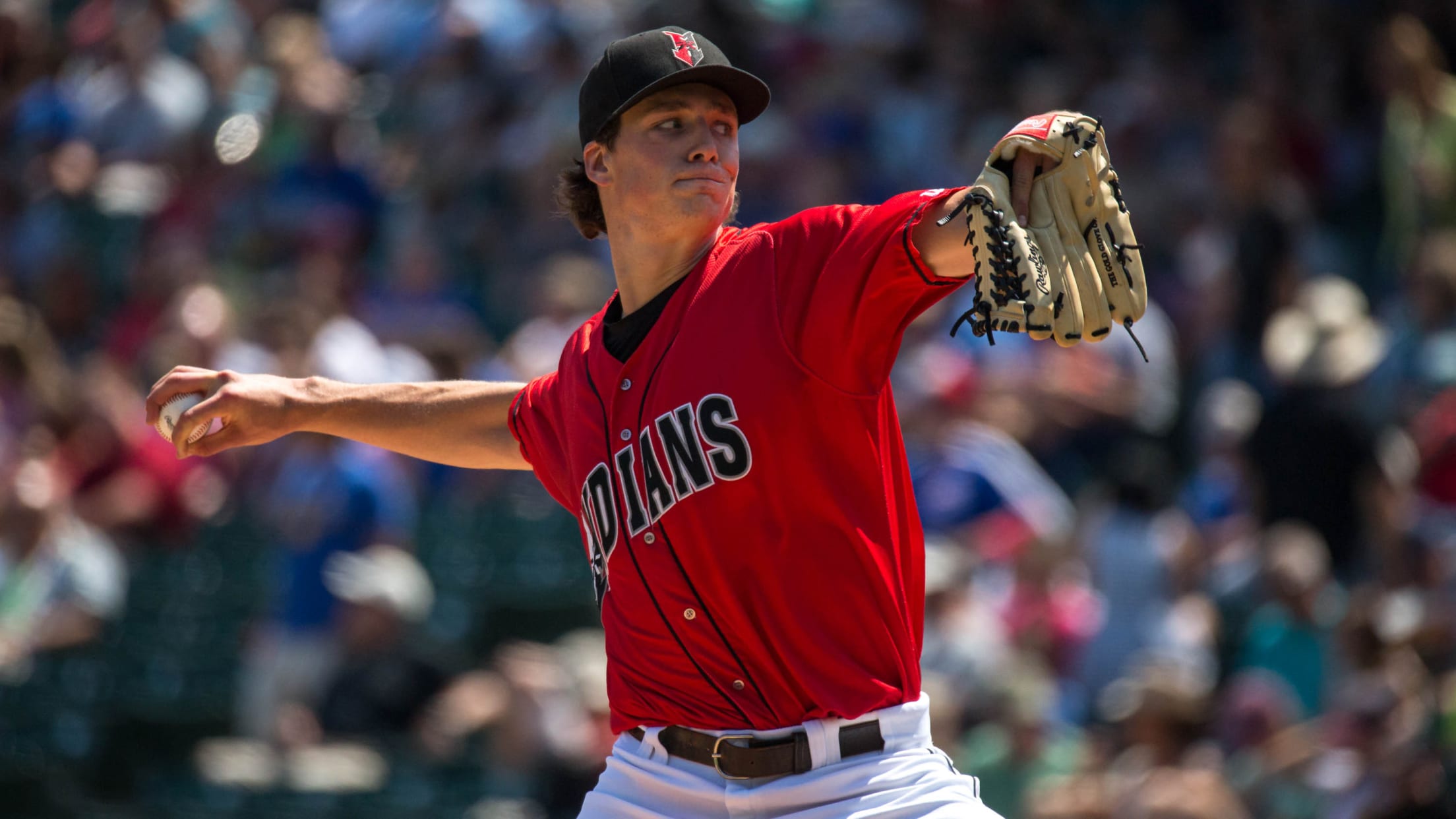 INDIANAPOLIS - The Indianapolis Indians finished the 2010s with three outright division titles, four Governors' Cup playoff appearances and an appearance in the 2015 Governors' Cup Championship Series. The Tribe compiled a regular season record of 760-670 in the 2010s - good for a .532 winning percentage - second to
Keller, Hayes Headline Five Indians Named as Pirates Organization All-Stars
Pittsburgh's top two farmhands excelled at highest rung of minor league ladder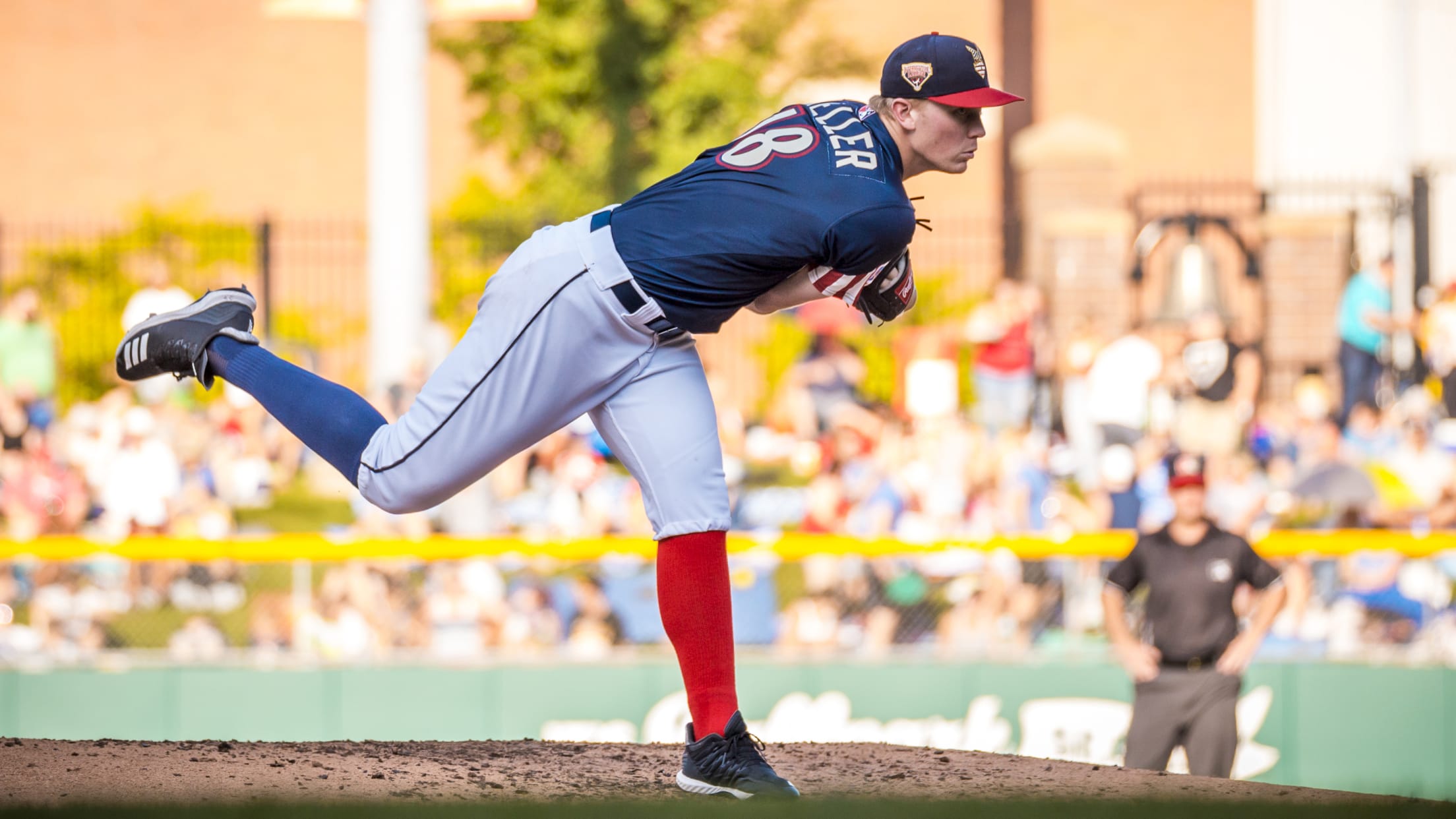 INDIANAPOLIS - The top performers of the Pittsburgh Pirates farm system were announced today by MiLB.com as part of the site's annual organization all-star awards. Of the 13 players recognized, five suited up for the Indianapolis Indians in 2019.
Offseason Update No. 1: A New Regime in Pittsburgh
Front office changes, 40-man roster movement highlight first month of offseason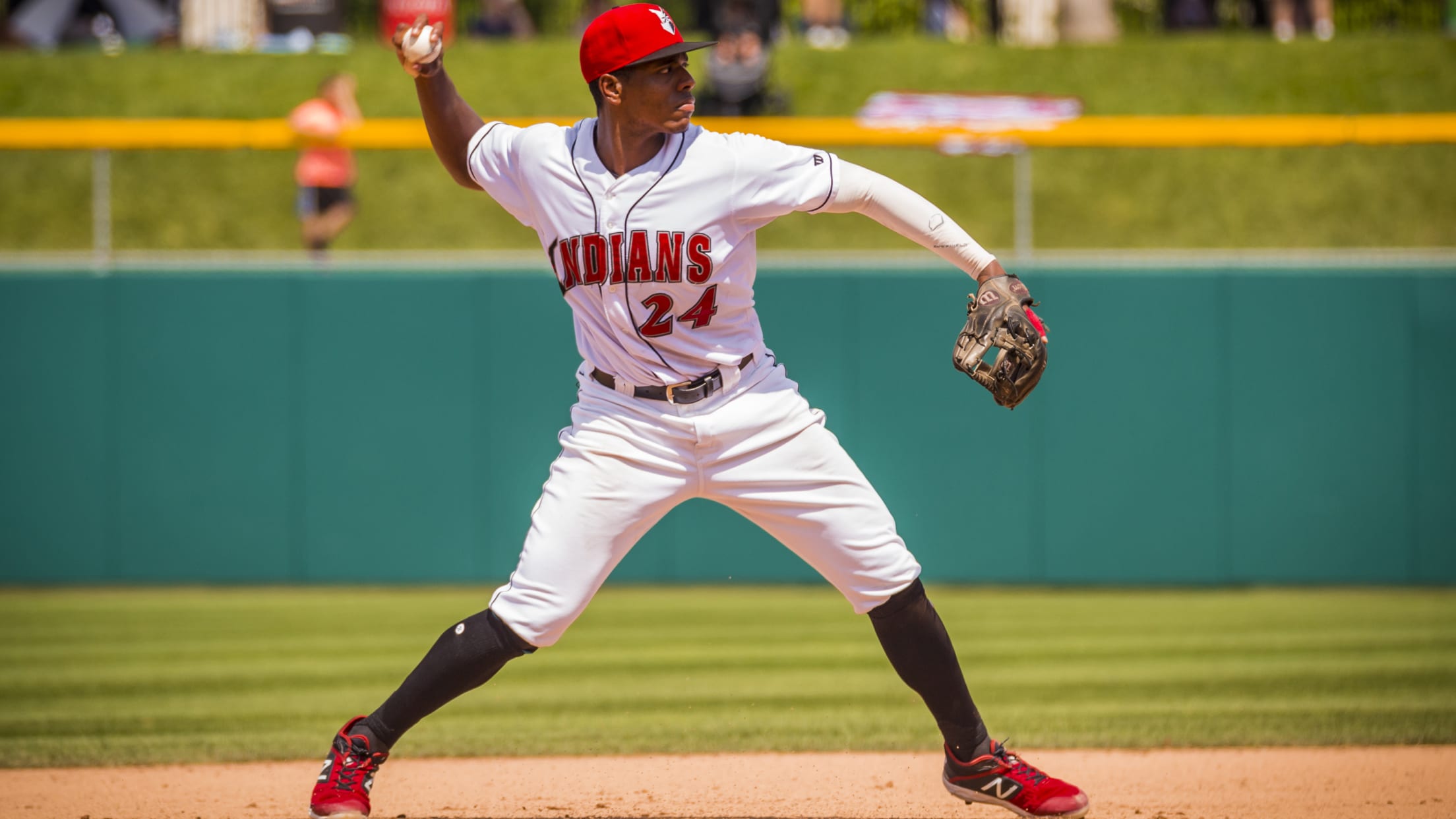 INDIANAPOLIS - With the 2019 season in the rearview mirror, the Pittsburgh Pirates set their sights on turning the page to a new decade with a new regime in place. On the last day of the regular season, the Pirates parted ways with manager Clint Hurdle and over the first
Indians to Offer Employee Donation Match Program
Organization empowers staff with new charitable initiative to launch on Giving Tuesday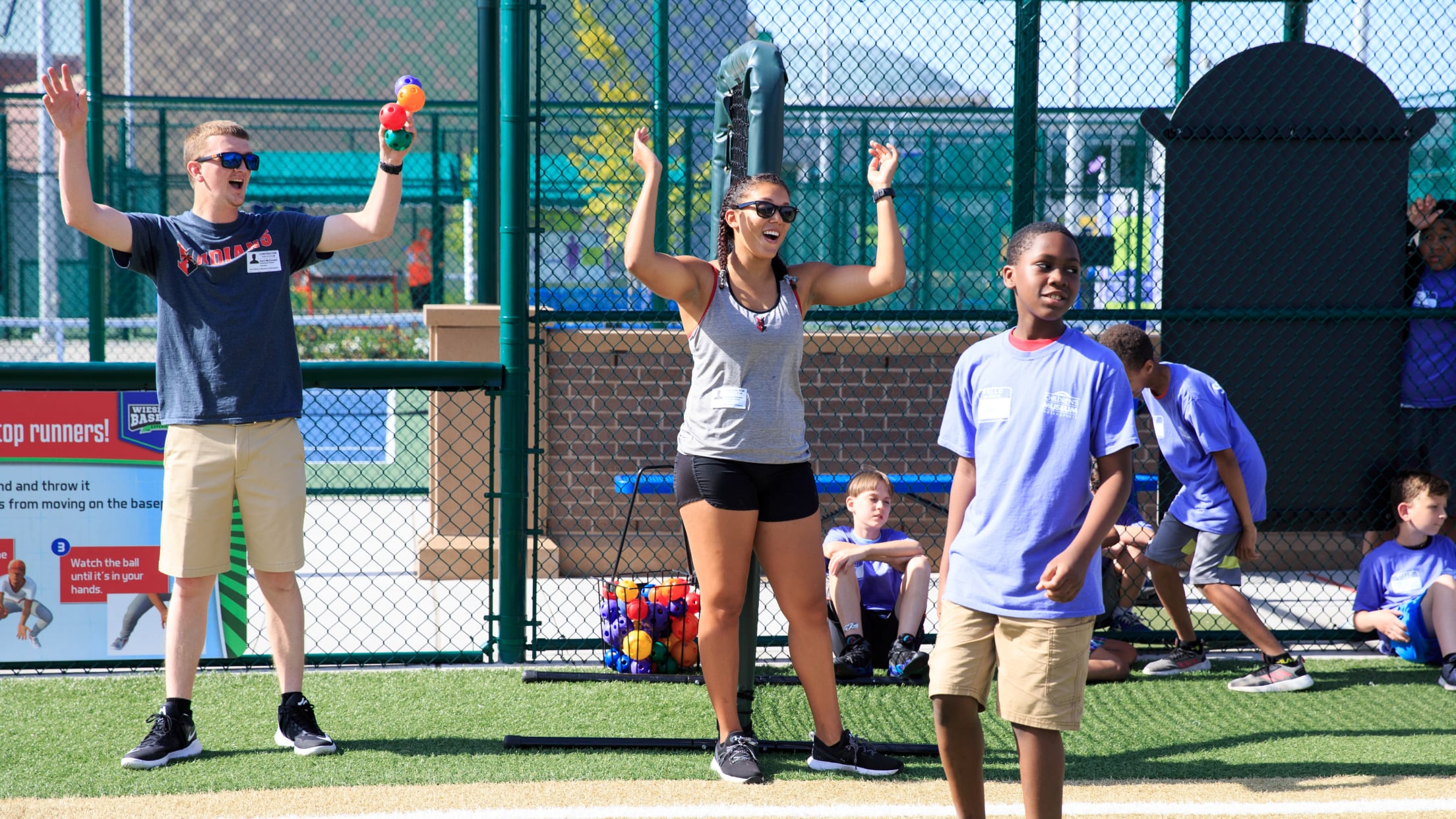 INDIANAPOLIS - In honor of Giving Tuesday, the Indianapolis Indians have announced a new Employee Donation Match Program. As of December 3, 2019, all full-time Indians employees are eligible to donate up to $500 annually with a one-to-one match from Indianapolis Indians Charities.
Best Games at Victory Field, No. 1: Craig's Homer Walks Off Columbus
Slugger becomes 16th Pirates farmhand since 2005 to hit walk-off homer for Indy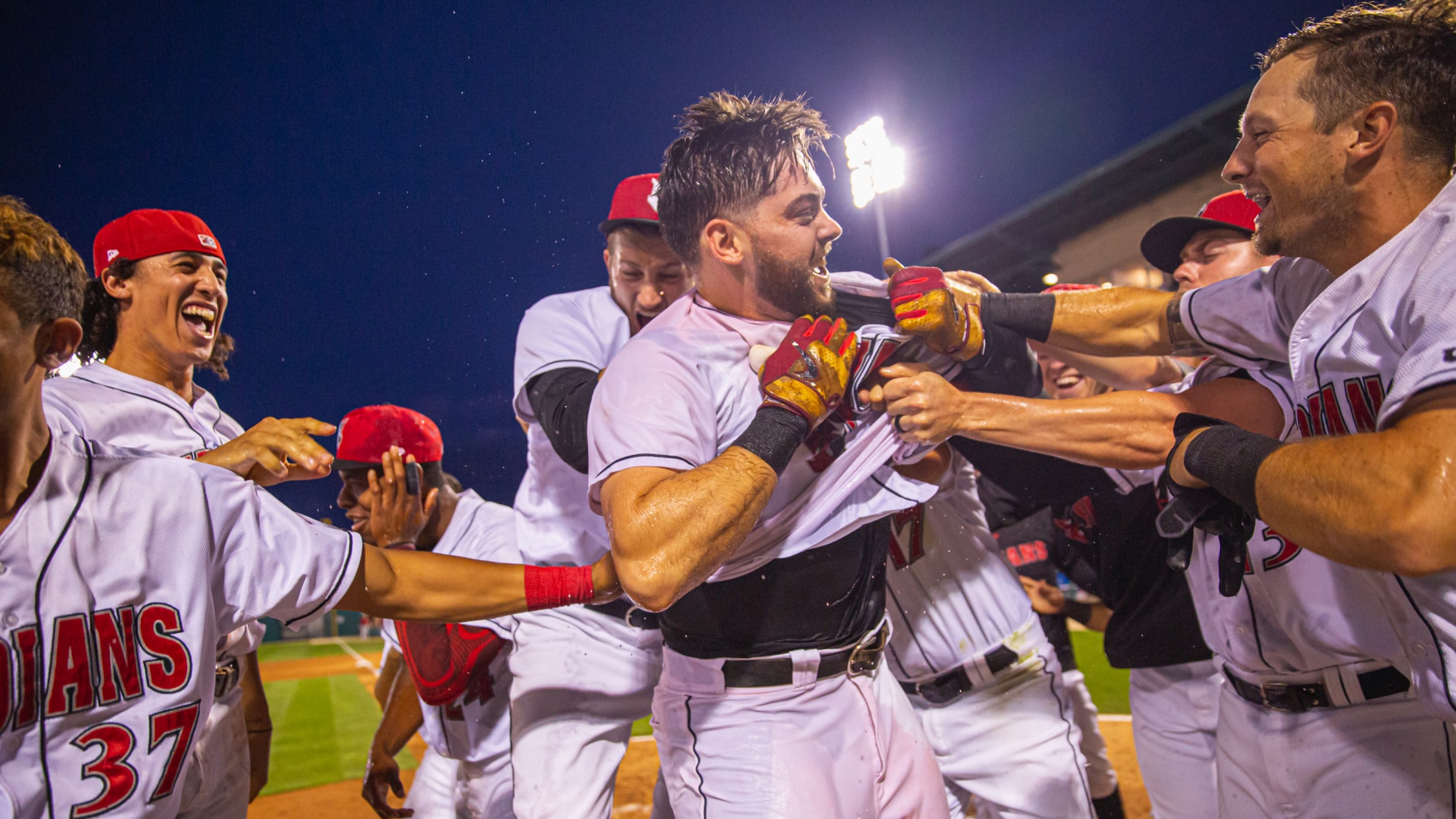 INDIANAPOLIS - Nearly three years passed between walk-off home runs for the Indianapolis Indians, but it was well worth the wait. On July 30 against Columbus, Will Craig turned on a first-pitch fastball in the bottom of the ninth, sending it over the left field wall to give the Tribe
Best Games at Victory Field, No. 2: Indians Stun IronPigs in Extras, 8-7
Five-run ninth leads to Kelley walk-off single in 10th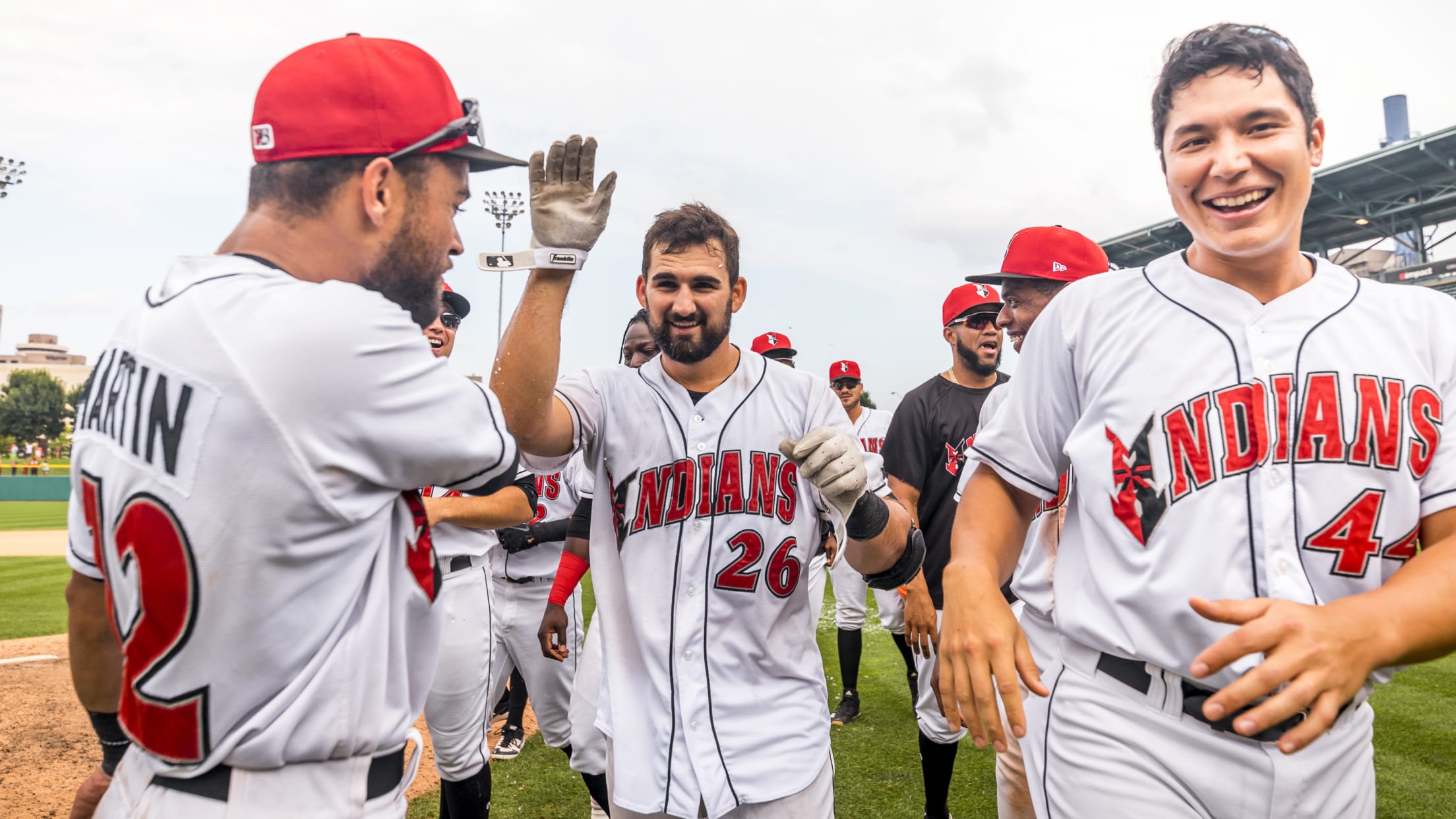 INDIANAPOLIS - Indy's largest comeback win of the season came on August 18 against Lehigh Valley at Victory Field. The Tribe faced a 7-2 deficit entering the bottom of the ninth, but Ke'Bryan Hayes hit a game-tying, three-run shot during the five-run frame, and Christian Kelley ripped a walk-off single
Best Games at Victory Field, No. 3: Wood's Single Sends Indy to Extra-Inning Win
Robinson ties game in 10th with triple before Wood wins it in the 11th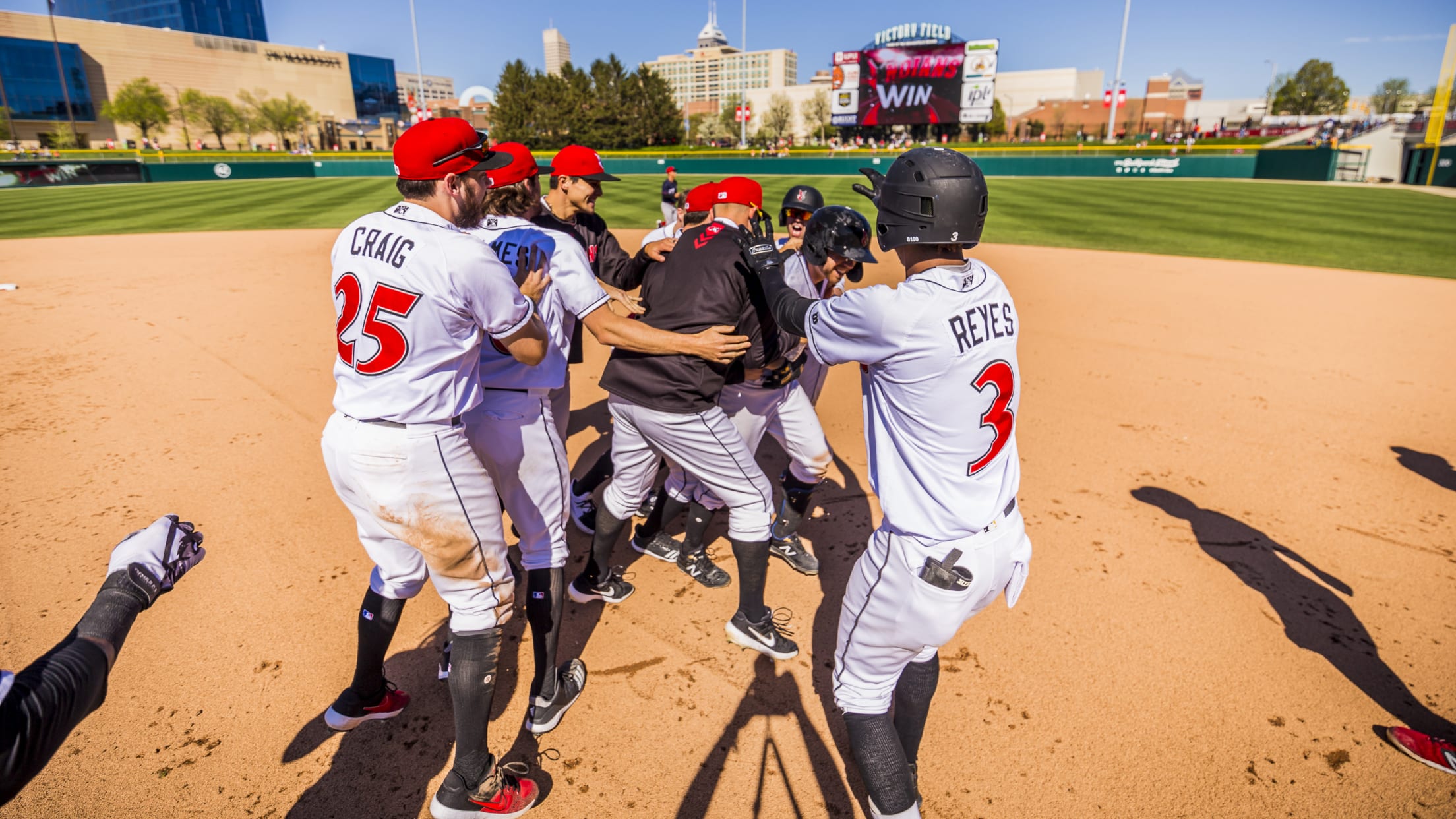 INDIANAPOLIS - Indy capped its longest homestand of the season - a 10-game stretch from April 11-21 - with an extra-inning, walk-off win over Louisville. The game was scoreless through nine innings, but a game-tying triple by Trayvon Robinson in the 10th frame and a single by Eric Wood in
Best Games at Victory Field, No. 4: Indy Tops Charlotte, 9-7
Kivlehan rips go-ahead double, Knights commit five errors in Tribe triumph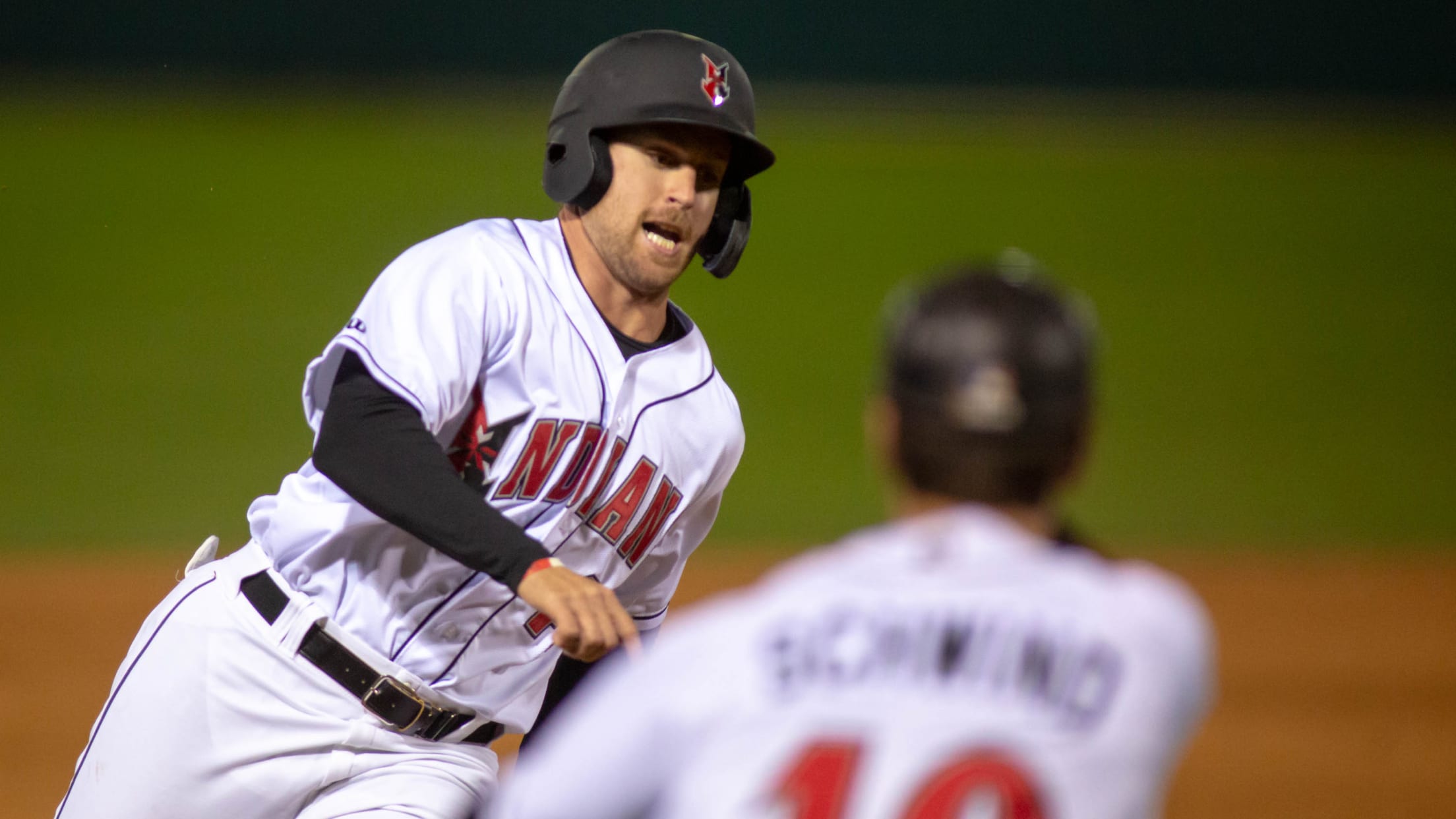 INDIANAPOLIS - The Tribe's third home game of the 2019 season saw the Indians dig out of a 3-0 hole to take a 7-4 lead, then give up three runs in the seventh before prevailing, 9-7. Indy's comeback was generated by 16 hits and five errors committed by Charlotte.
Indians Set New Records for Charitable Giving
Team sets highs for total giving, jersey auctions and staff volunteering as club begins new 501(C)(3) endeavor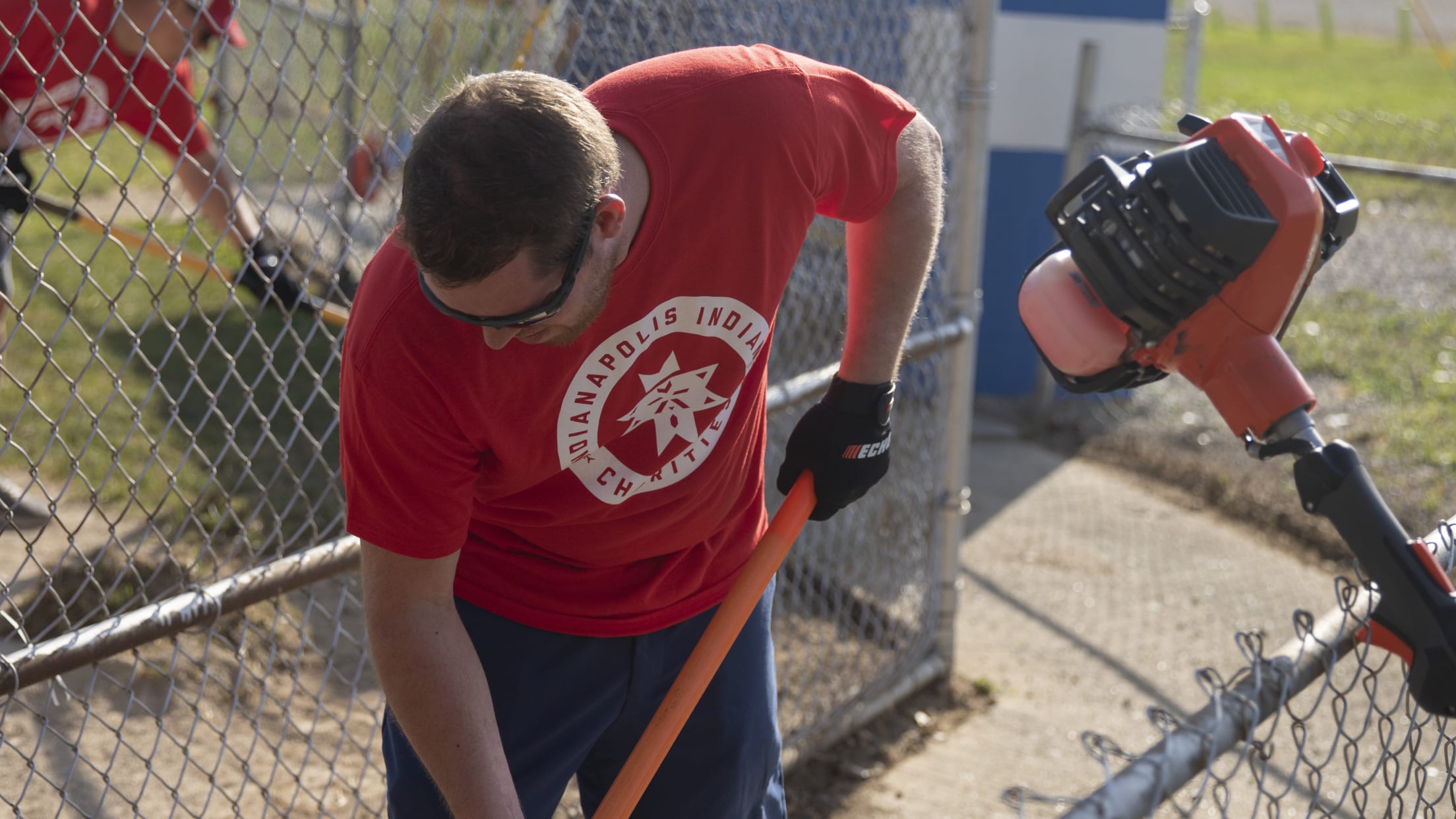 INDIANAPOLIS - For the third consecutive year, the Indianapolis Indians set a franchise record for total charitable giving. Including monetary donations and in-kind contributions, the Tribe gave back $583,623 to community organizations in fiscal year 2019. The Indians operate with a fiscal year of October 1-September 30.
Best Games at Victory Field, No. 5: Indians Walk Off vs. Mud Hens, 8-7
Reynolds' grand slam and three Toledo errors lead comeback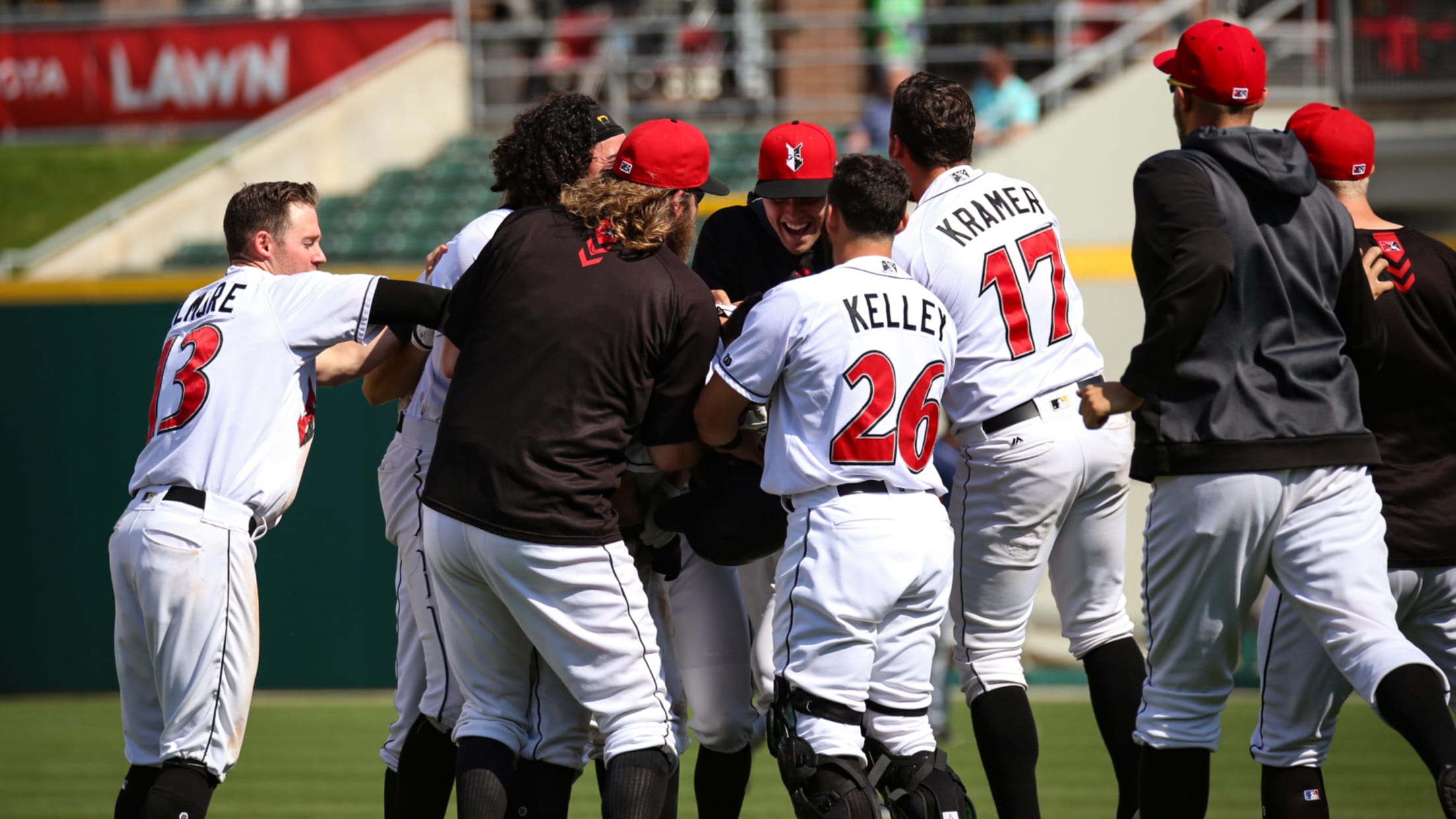 INDIANAPOLIS - Indy's early-season success featured a 13-11 record in April and 18-9 clip in May. Fifteen of those 31 combined wins were comeback victories, with the largest come-from-behind win occurring on April 17 against Toledo. The Tribe faced an early 4-0 deficit but rallied for a thrilling 8-7 walk-off
Best Hitting Performance, No. 1: Robinson Racks Up Four Extra-Base Hits in Rout
Veteran tallies two doubles, two triples for second straight four-hit game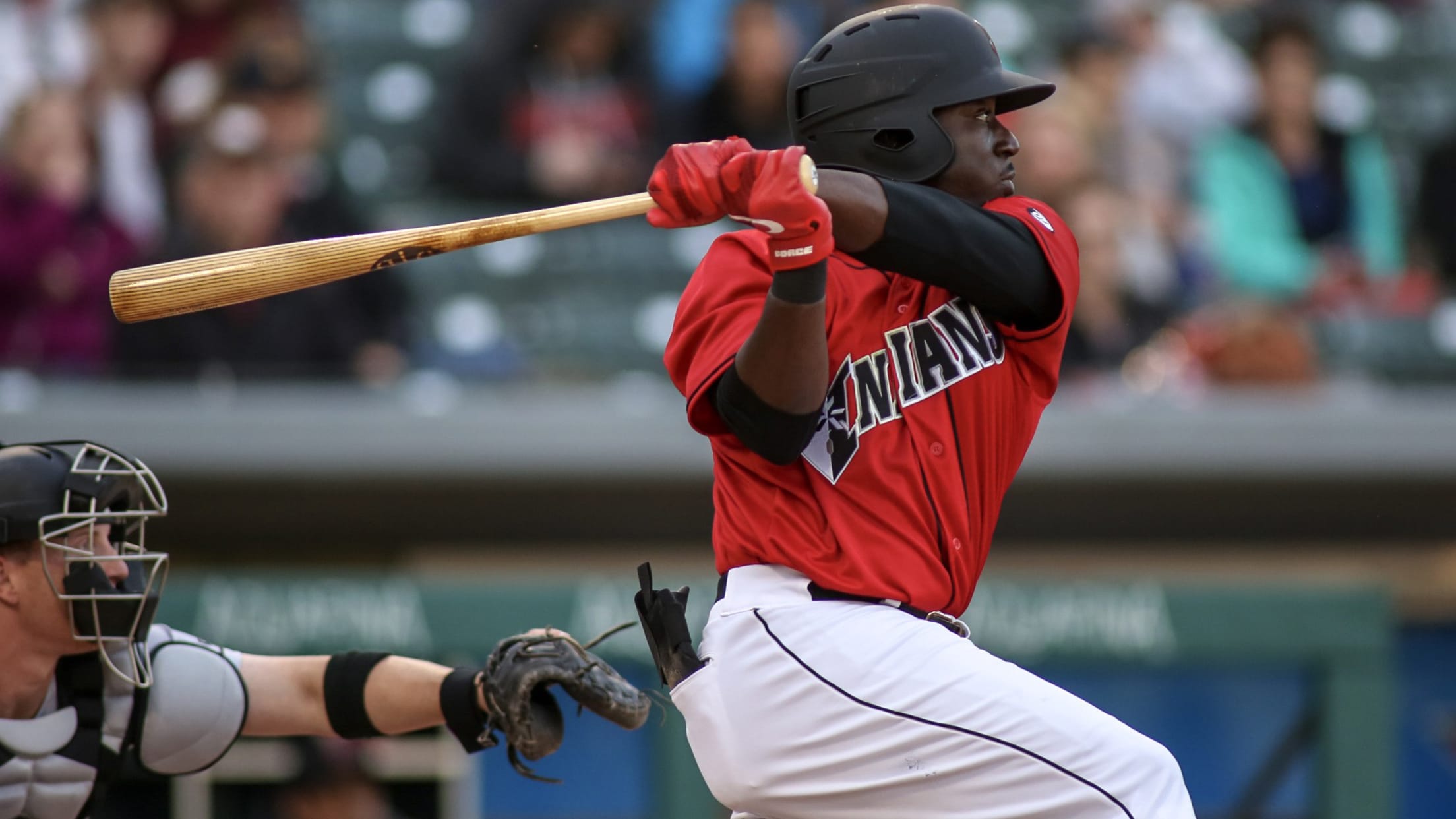 INDIANAPOLIS - Trayvon Robinson's return to affiliated baseball for the first time since 2015 started off with a bang this spring. The journeyman swung a hot bat out of the gate, highlighted by consecutive four-hit performances on April 11 and April 12 against Charlotte at Victory Field, making him the
Best Hitting Performance, No. 2: Kramer's Career Day Carries Indy to 7-5 Win
Kramer launches first career grand slam en route to career-best five RBI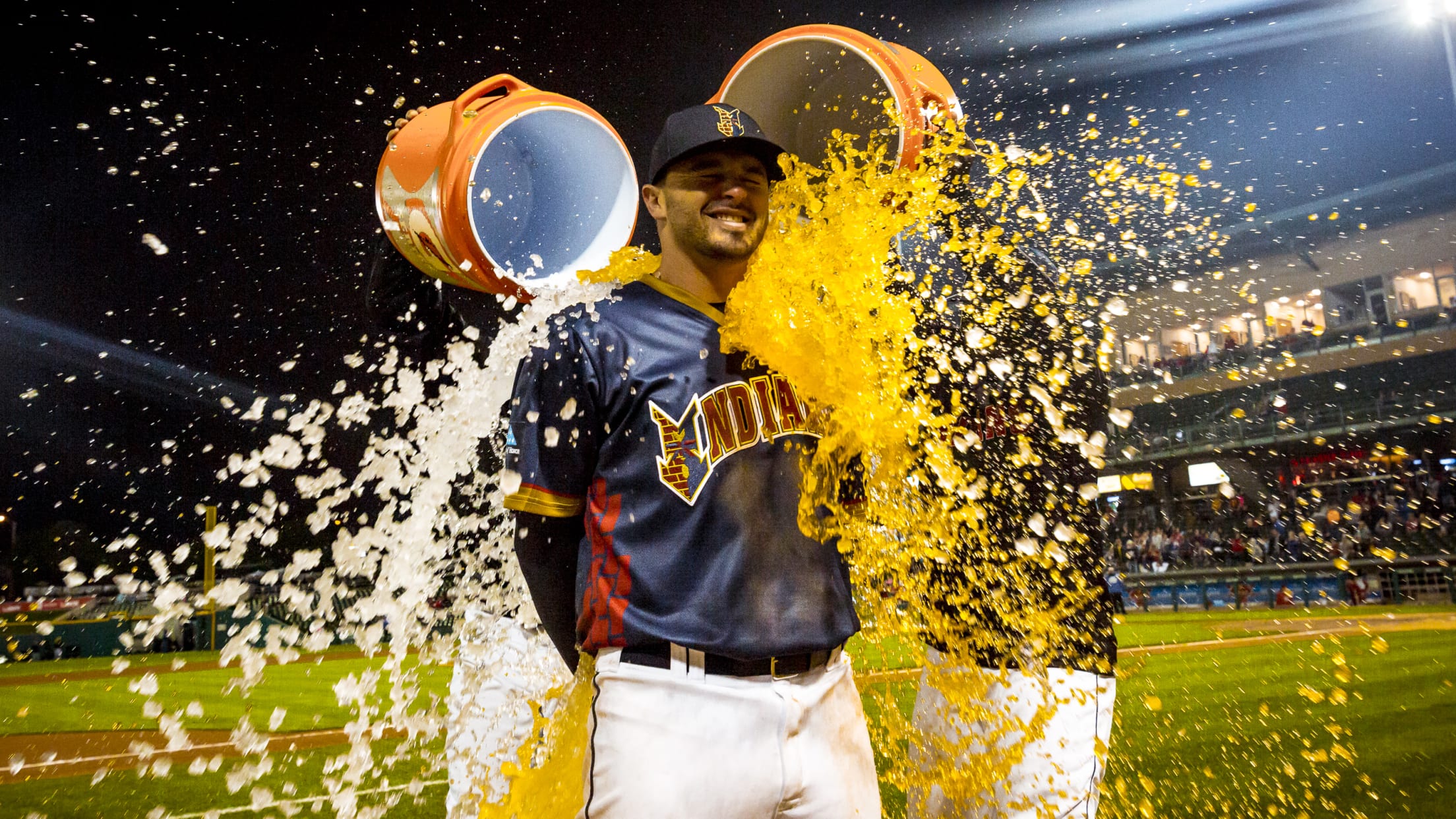 INDIANAPOLIS -Kevin Kramer went four full seasons without a grand slam and had never recorded five RBI in a game in his professional career. That all changed on May 3 against Louisville at Victory Field, when the 2015 second-round pick of Pittsburgh went 3-for-3 with a first-inning grand slam, double,
Best Hitting Performance, No. 3: Reynolds' Slam Lifts Tribe
Reynolds hits second career grand slam, ties career high with five RBI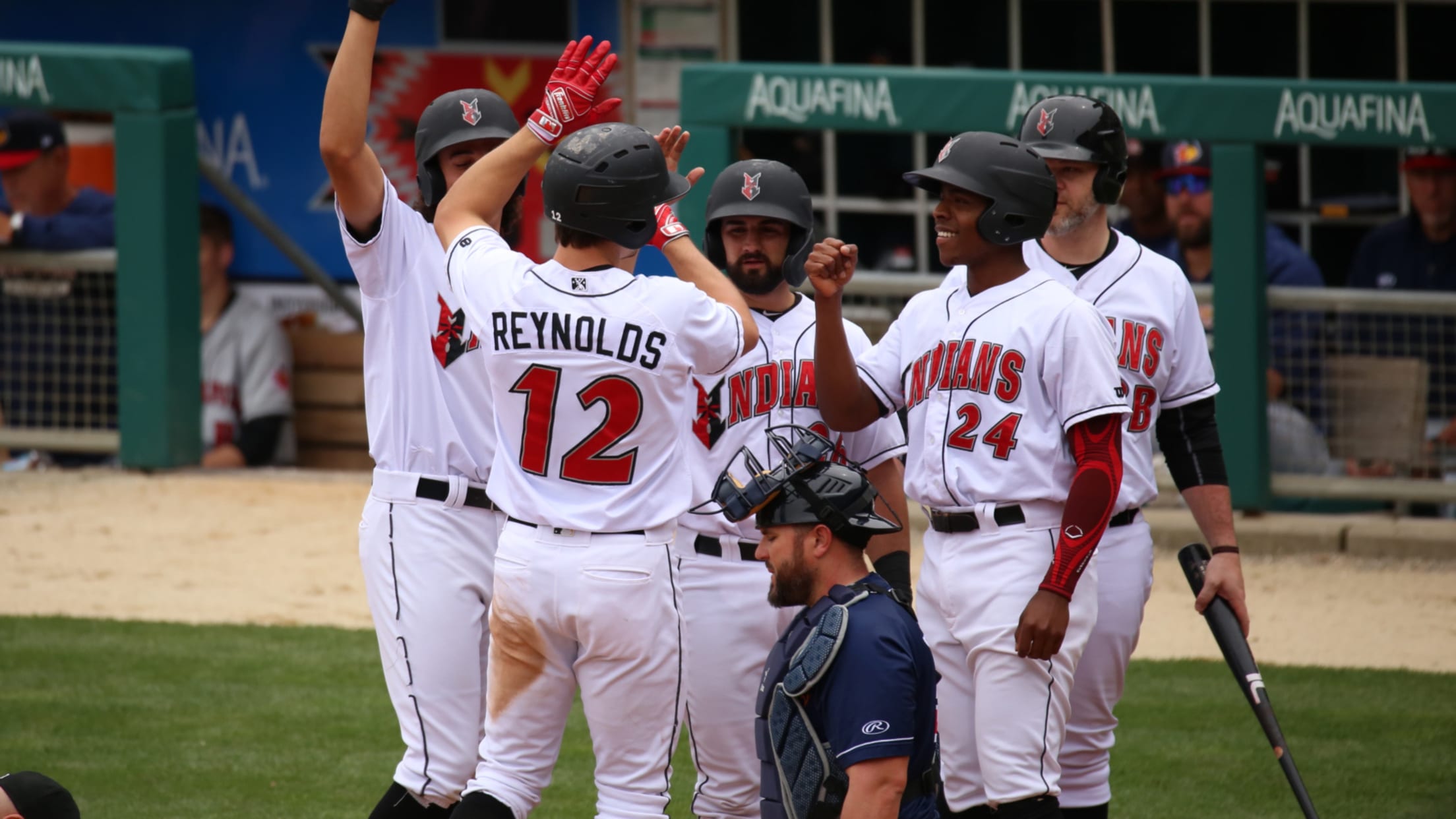 INDIANAPOLIS -Bryan Reynolds' 13-game showing in Triple-A featured a .367 average, five multi-hit games, five home runs, 11 RBI and a 1.181 OPS. In his penultimate game with the Tribe, Reynolds launched the second grand slam of his career to carry Indy to an 8-7 comeback victory over Toledo.
Best Hitting Performance, No. 4: Hayes Keys Tribe Victory
Young Hayes rips first career Triple-A homer in 7-3 triumph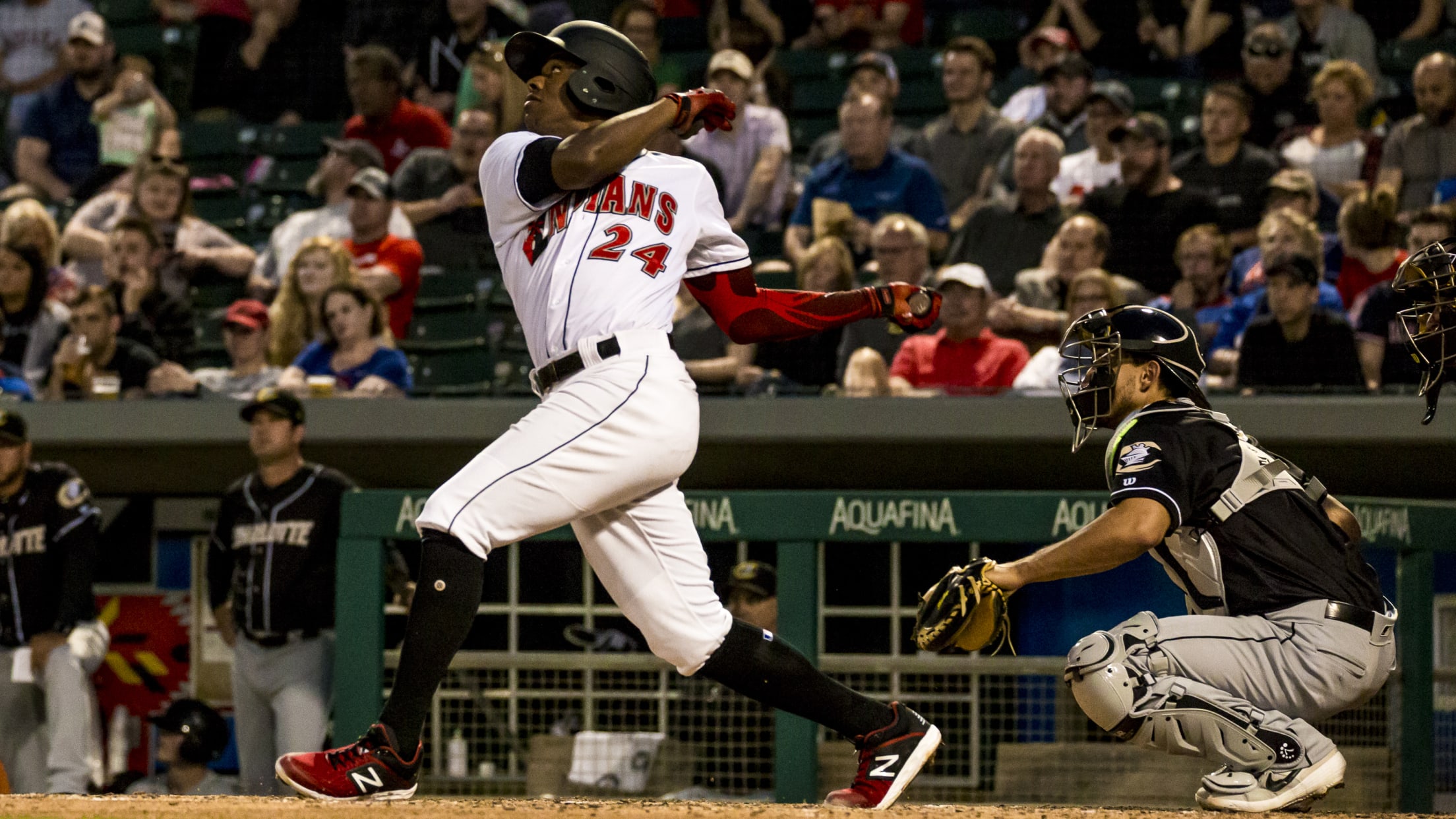 INDIANAPOLIS -Ke'Bryan Hayes didn't miss a beat defensively in 2019, winning his third consecutive Gold Glove honor. At the plate, Hayes made some noise as well by belting a career-high 10 home runs and eclipsing the 30-double mark for a second straight campaign. His Victory Field debut was one to
Best Hitting Performance, No. 5: Tucker Sparks vs. Mud Hens
Tucker falls home run shy of cycle in 9-1 rout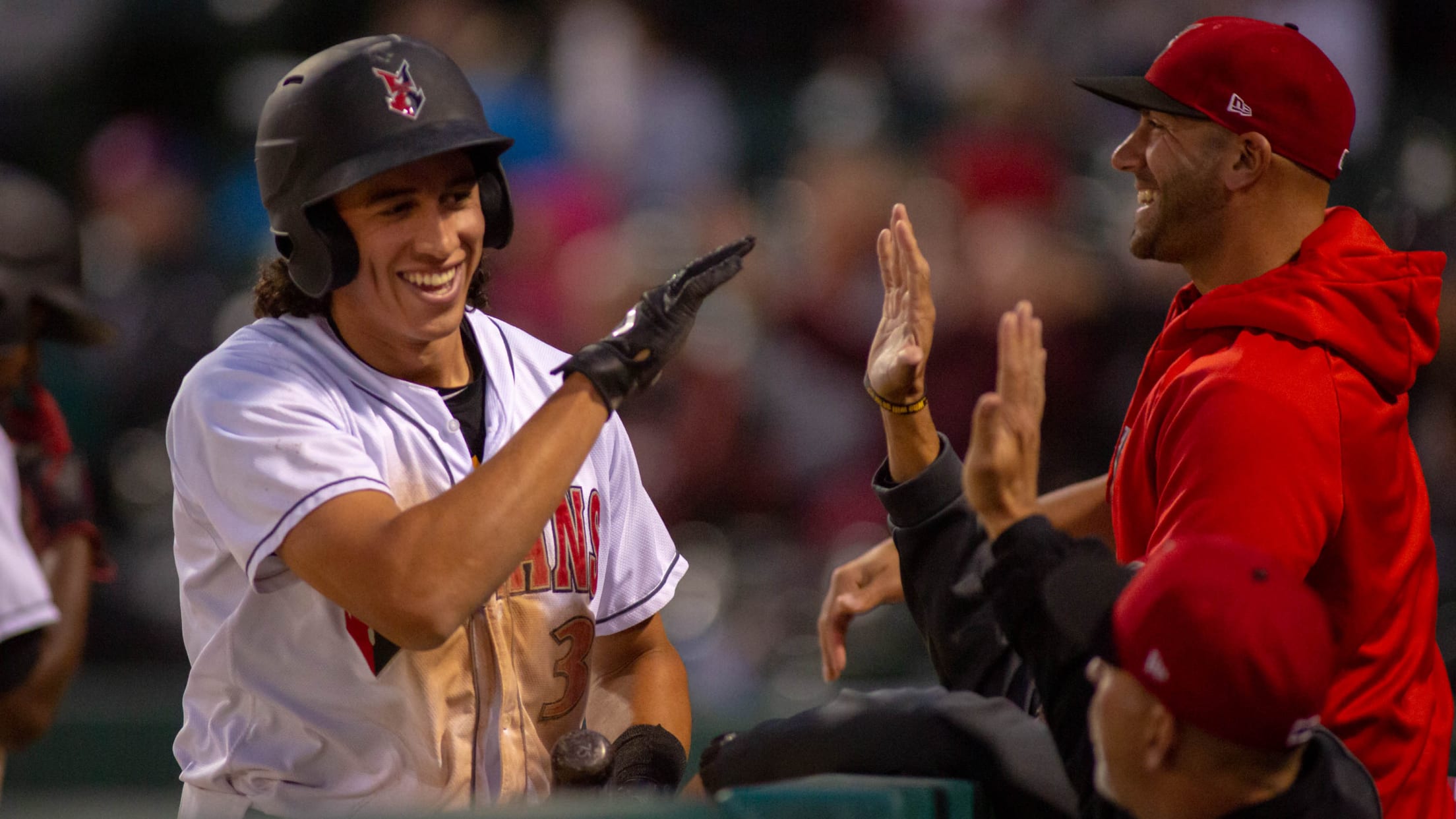 INDIANAPOLIS - Cole Tucker spent the first two weeks of the 2019 season in Indianapolis, his first at the Triple-A level. His impact atop the Tribe lineup was noticeable from the beginning as he hit .333 through April 19 to get Indy off to a 9-5 start. His second straight
Best Pitching Performance, No. 1: KKKKKKKKKKKKKeller Dominates in Toledo
Keller records first 12 outs via strikeout, fans career-high 13 in no-decision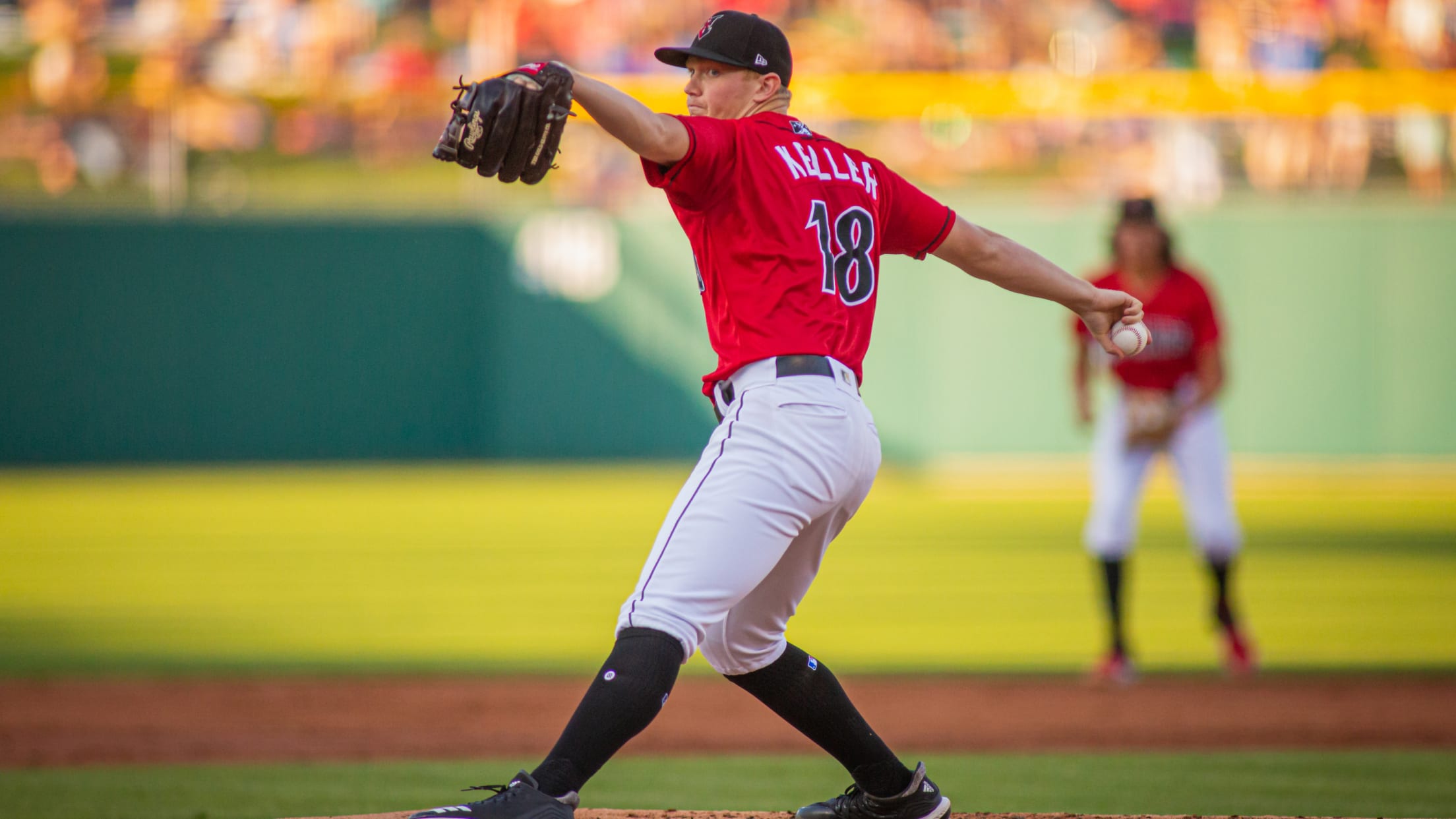 INDIANAPOLIS - Mitch Keller earned Indianapolis' Pitcher of the Year Award, the International League's Most Valuable Pitcher honor and both mid and postseason IL All-Star honors. The 23-year-old met expectations as Pittsburgh's top prospect throughout the season, but he was at his best on June 7 in Toledo when he
Best Pitching Performance, No. 2: Marvel Stymies Red-Hot Mets
Right-hander matches career high with nine strikeouts vs. Syracuse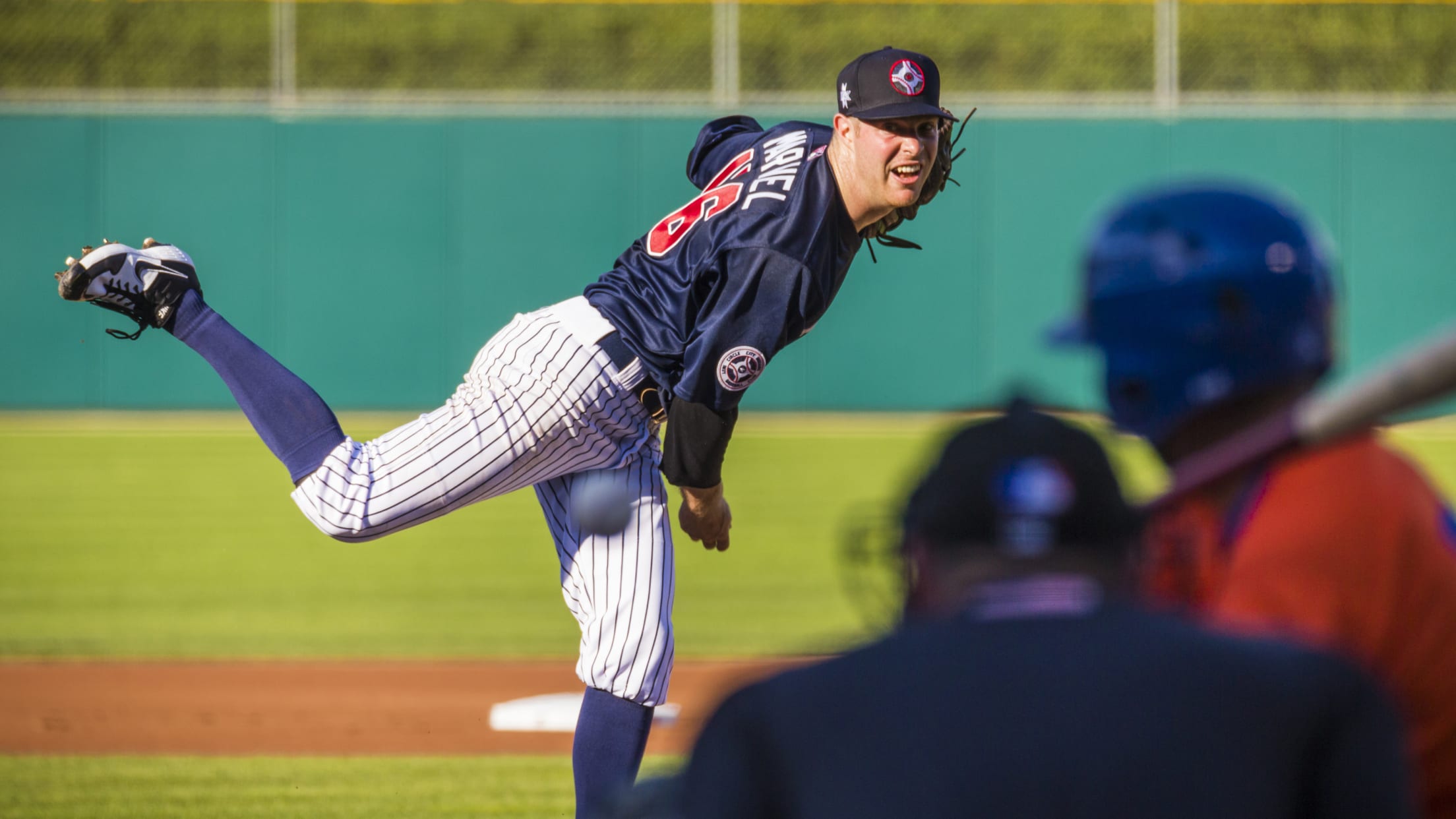 INDIANAPOLIS - Four of James Marvel's 11 starts for the Tribe featured five-plus shutout innings, but his six-inning masterpiece in a 9-1 triumph on July 18 against the Syracuse Mets was the best of the bunch. His outing helped the Indians avoid a four-game sweep, as the visitors crossed home
Best Pitching Performance, No. 3: Vasquez Rolls in Victory Field Debut
23-year-old Vasquez limits Charlotte to one hit over six innings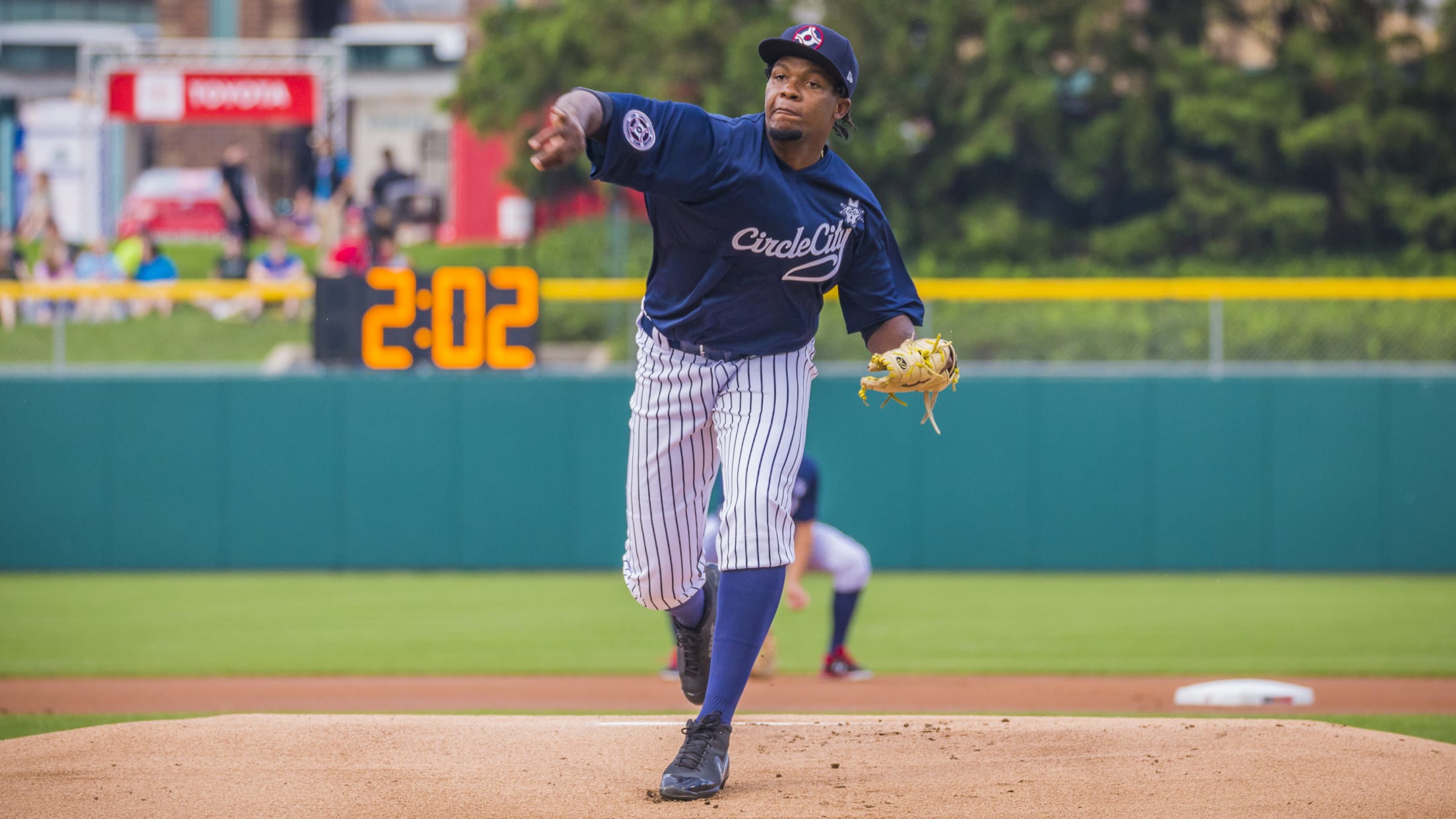 INDIANAPOLIS - Pedro Vasquez only made two appearances for Indianapolis in 2019, and it was his second outing that guided the Tribe to a two-hit shutout, 4-0, over Charlotte. Shortly after the tremendous start, Vasquez was transferred back to Double-A Altoona for the remainder of the season.
Indians Specialty Jersey Auctions Break Records
Fans propel Tribe to raise more than $55,000 for seven local nonprofits in 2019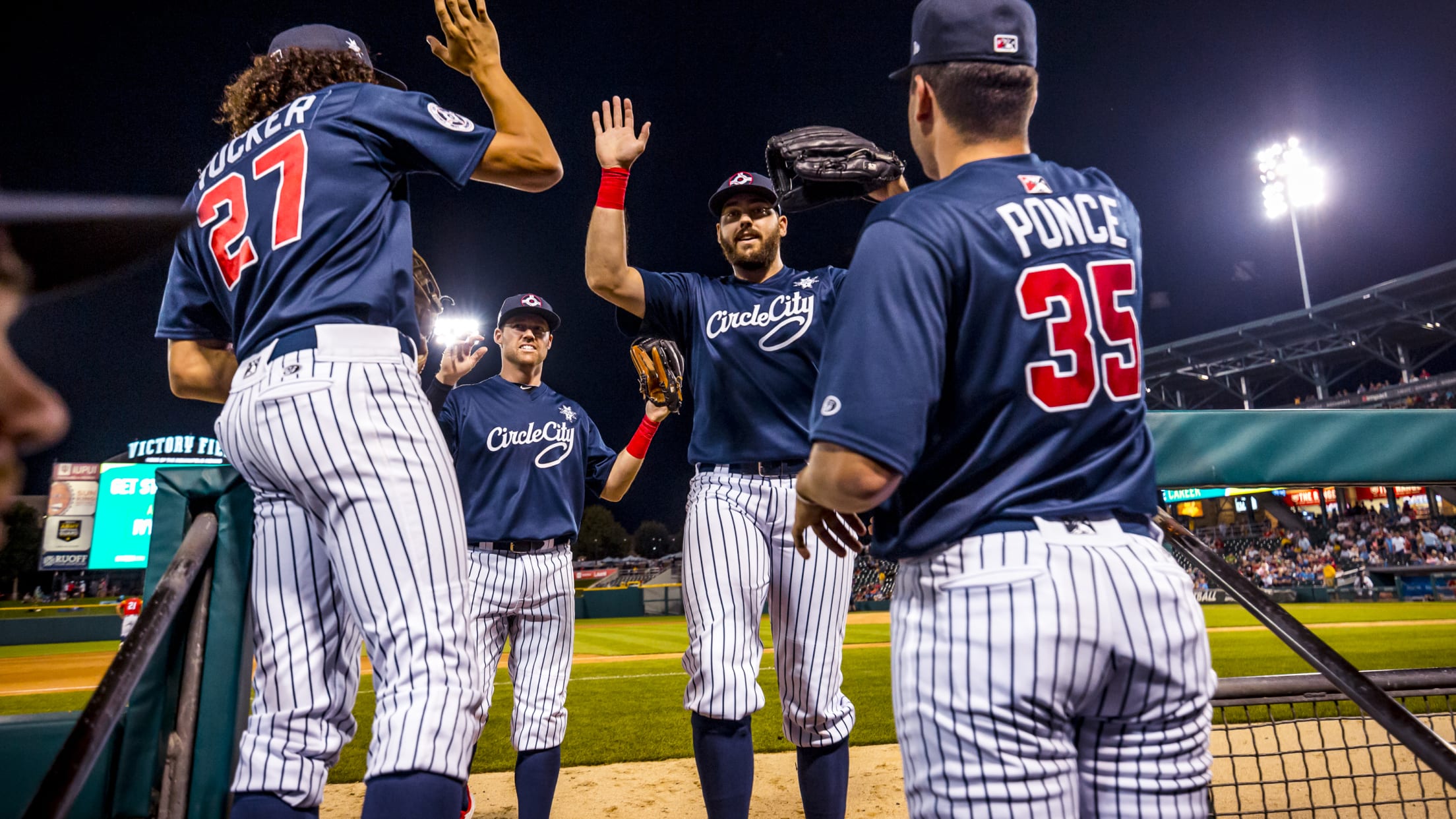 INDIANAPOLIS - The Indianapolis Indians announced today the team and its fans raised $55,461 through specialty jersey auctions in 2019, a record-breaking total for one of the club's most popular promotions every season. The funds were raised through in-park auctions benefiting seven different nonprofit organizations.
Best Pitching Performance, No. 4: Dario Deals vs. Bats
Tribe hurler posts seven innings of one-run ball in no-decision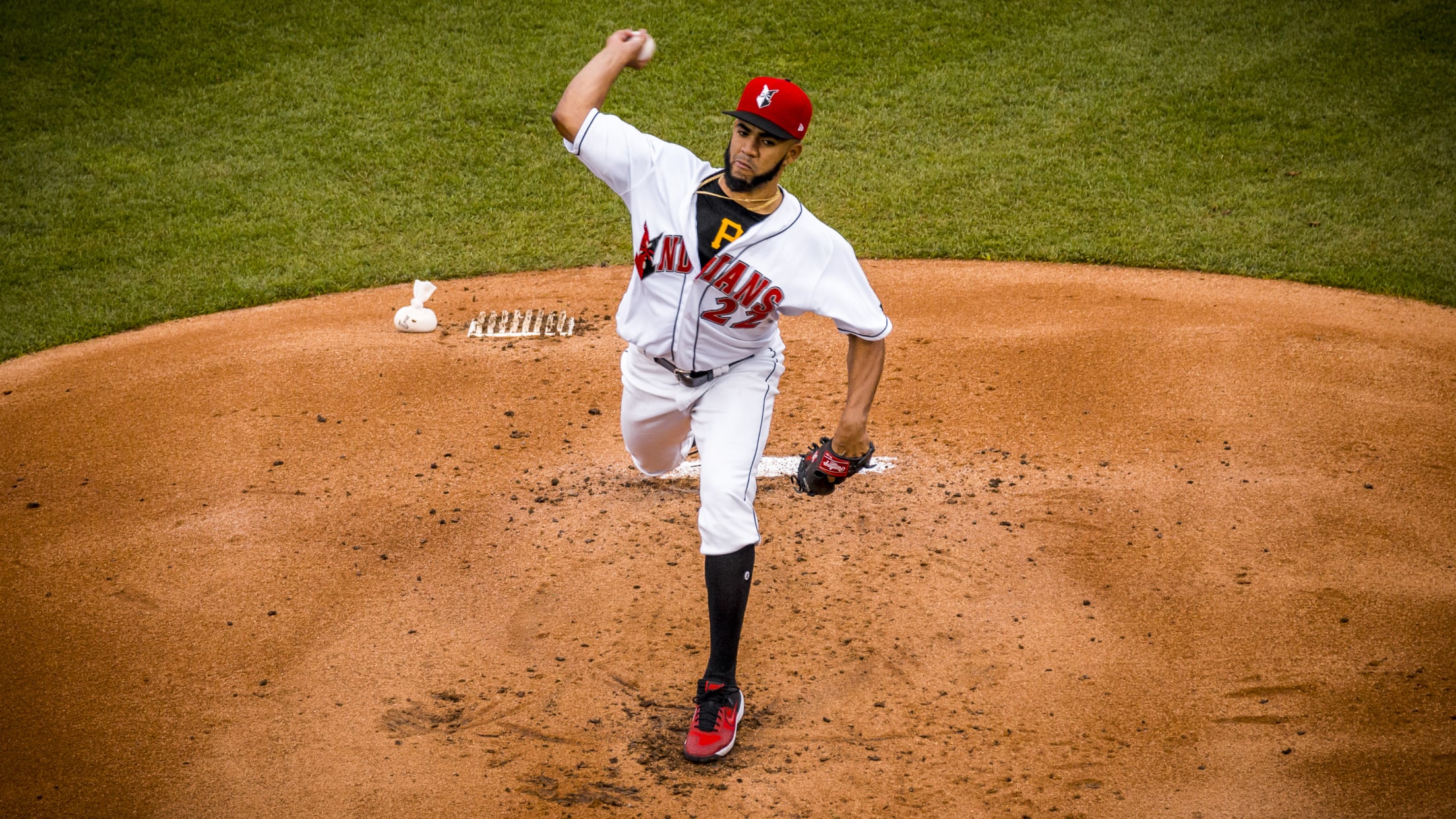 INDIANAPOLIS - Dario Agrazal delivered a dominant performance on May 4 vs. Louisville, throwing seven innings with seven strikeouts and one unearned run allowed in a no-decision. The Bats rallied for five runs against Indy's bullpen, however, to win by a 6-3 margin.