Staff Spotlight featuring Emily Goddard, Sales & Retail Coordinator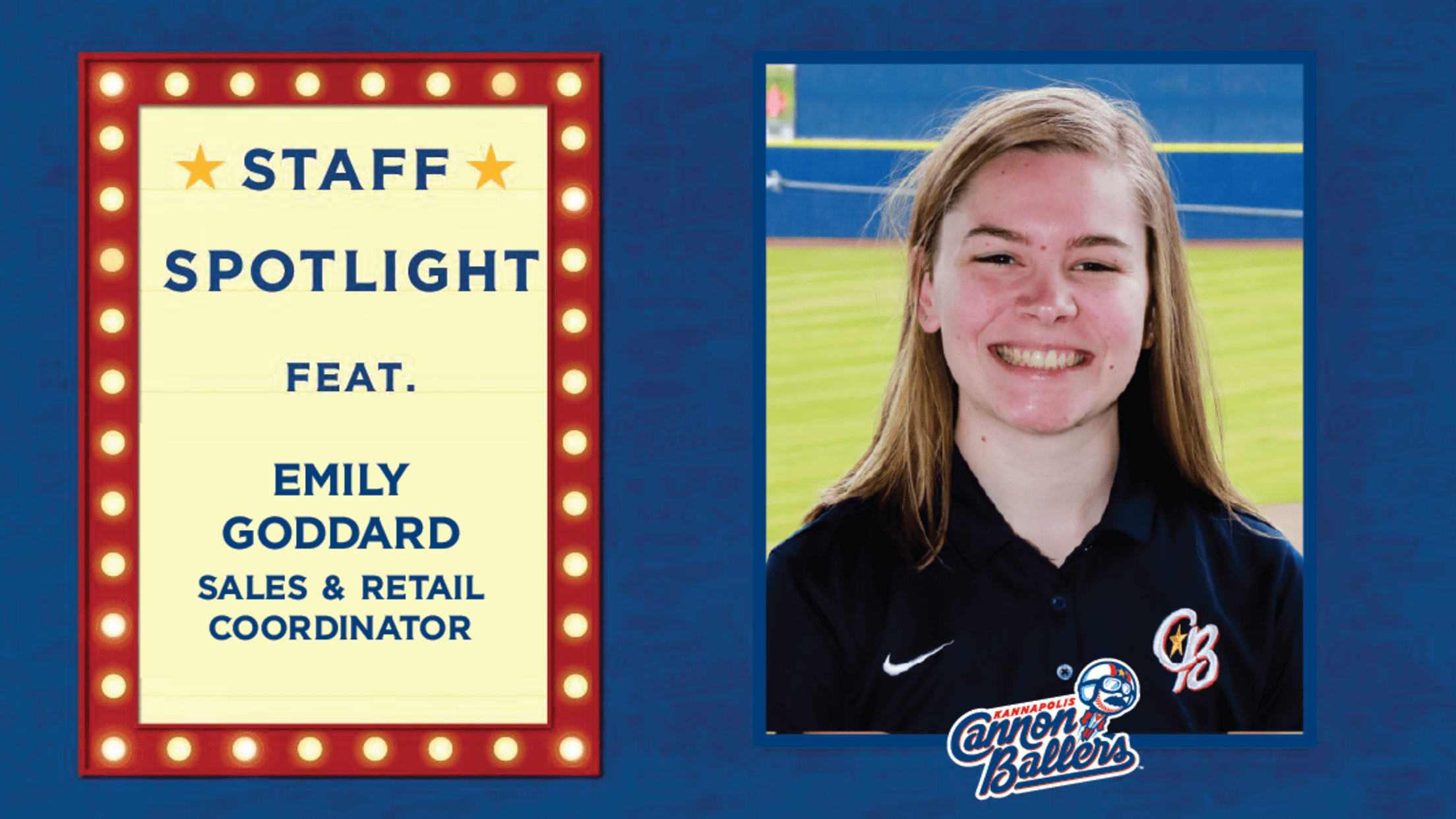 Emily Goddard, Sales and Retail Coordinator | Birthday: July 10th | Hometown: Salisbury, NC Emily will be entering in her first season as a full-time employee with the Cannon Ballers in 2020. Previously, Goddard worked in the Kannapolis team store in 2017, interned in the Box Office in 2018, and
Emily Goddard, Sales and Retail Coordinator | Birthday: July 10th | Hometown: Salisbury, NC
Emily will be entering in her first season as a full-time employee with the Cannon Ballers in 2020. Previously, Goddard worked in the Kannapolis team store in 2017, interned in the Box Office in 2018, and then moved up to a Team Associate in 2019. She is a Salisbury, N.C. native and a 2019 graduate from Catawba College with a degree in Sport Management. In her new role, Emily will join the sales team and help with the day-to-day operations of the Cannon Ballers retail store.
What song do you have completely memorized from start to finish?
Too many!
What's the best way to start the day?
The best way to start the day is with breakfast and a cup of milk!
Where is the most relaxing place you've ever been to?
Edisto Island! Not many people go there, so it is pretty relaxing and getting to spend time with family as well.
Who inspires you to be better?
My family!
What is your favorite family tradition?
Going to the beach with my grandparents, aunts, uncles, mom, dad, brother, and cousins! We don't get to see each other a lot during the year so it's fun to spend a whole week with them.
What is your favorite baseball memory?
Getting to go to different ballparks when we go on family vacations! It's fun to spend time with my family and enjoy baseball.
What's your favorite TV show—the one you're always watching on repeat?
Survivor
Describe the best experience you have ever had at a sporting event.
Going to my first Packers game in 2010! Even though they lost against the Dolphins, it was a pretty awesome atmosphere. Also, getting to chant Go Pack Go with thousands of Packers fans is a pretty great experience.
Who is your favorite baseball player of all-time?
Christian Yelich
What was your first job?
Jersey Mikes