Staff Spotlight, Featuring Melissa Clark, Director of Video Production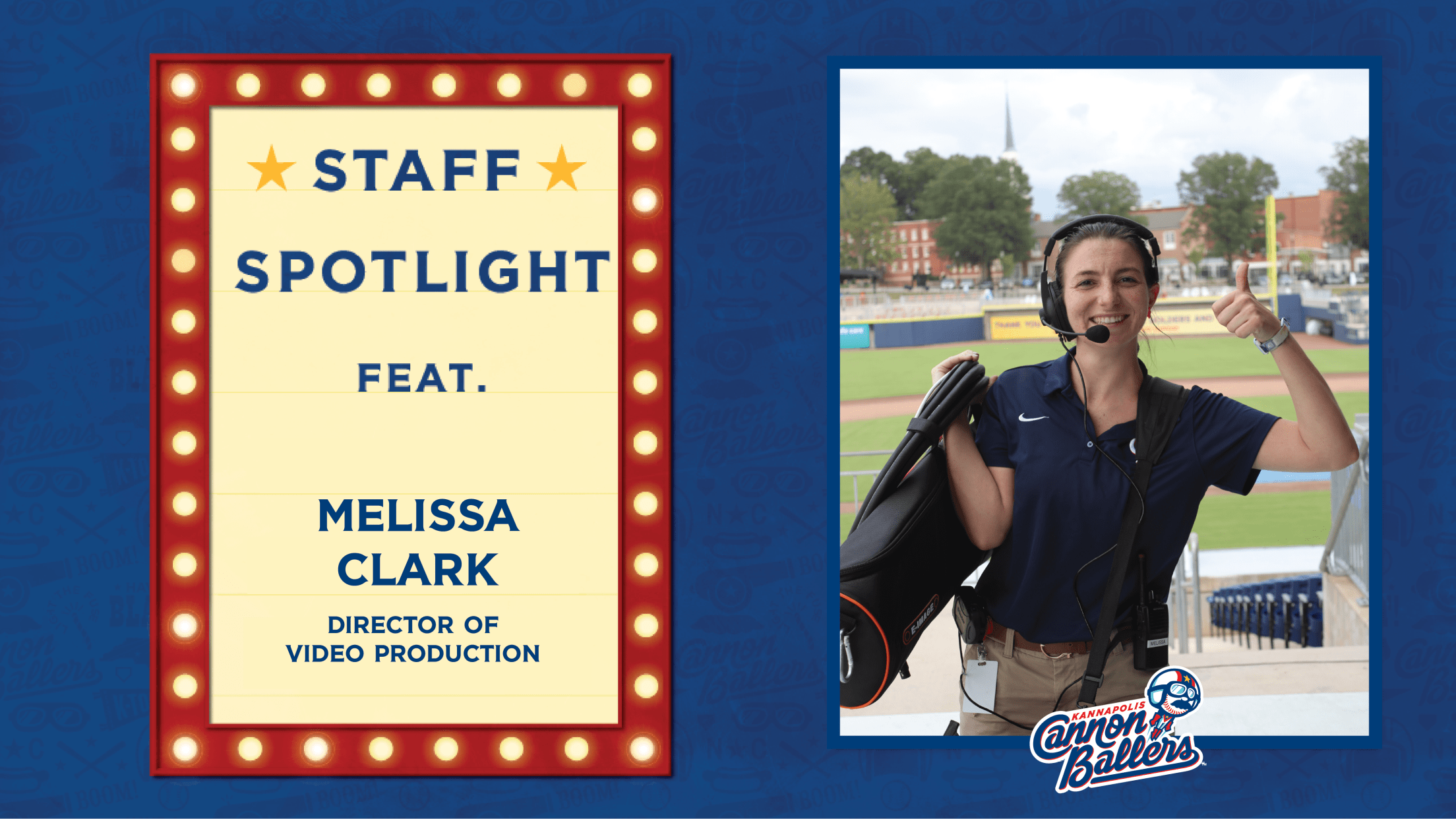 Melissa Clark | Director of Video Production | Birthday: 11/19 | Hometown: Mooresville, NC A native of Mooresville, North Carolina, Melissa has joined the Cannon Ballers for the inaugural 2020 season! After graduating with a degree in Video Production from East Carolina University, she moved up to Pennsylvania and worked
Melissa Clark | Director of Video Production | Birthday: 11/19 | Hometown: Mooresville, NC
A native of Mooresville, North Carolina, Melissa has joined the Cannon Ballers for the inaugural 2020 season! After graduating with a degree in Video Production from East Carolina University, she moved up to Pennsylvania and worked for the York Revolution in the Atlantic League as the Creative Services Manager. Melissa is very excited to be on staff here and back in the great state of North Carolina.
What song do you have completely memorized from start to finish?
Beyoncé's whole HOMECOMING 2019 live preformance
What's your claim to fame?
Knowing a lot of music and making garlic bread
What would your perfect room look like?
Light colored room with very comfy seating or bed, fluffy and soft. Lots of windows with open light letting the sun shine in. It's clean and tidy and they will most likely be a dog in it.
What's the farthest you've ever lived from home?
I moved 8 hours away to York, PA for a year.
Why did you decide to work in baseball?
I've always wanted to work in sports and hoped to become a game/video director. I got my start with a baseball team in an independant league and loved working the sport and the length of the season so I tried for another opportunity in the sport and it lead my back to home with Kannapolis.
What's something—big or small—that you're really bad at?
Spelling :)
What's your favorite TV show—the one you're always watching on repeat?
Seinfeld
What was your first job?
Camp Counselor at Lake Norman YMCA
What is your favorite quote?
"Be somebody who makes everybody feel like a somebody" The Kid President
Describe the best experience you have ever had at a sporting event.
My dad got my sister and I passes to get on the field pregame for the Panther 2019 Hall of Honor game where they inducted Steve Smith Jr. and I actually waved him down and got his autograph and a picture.