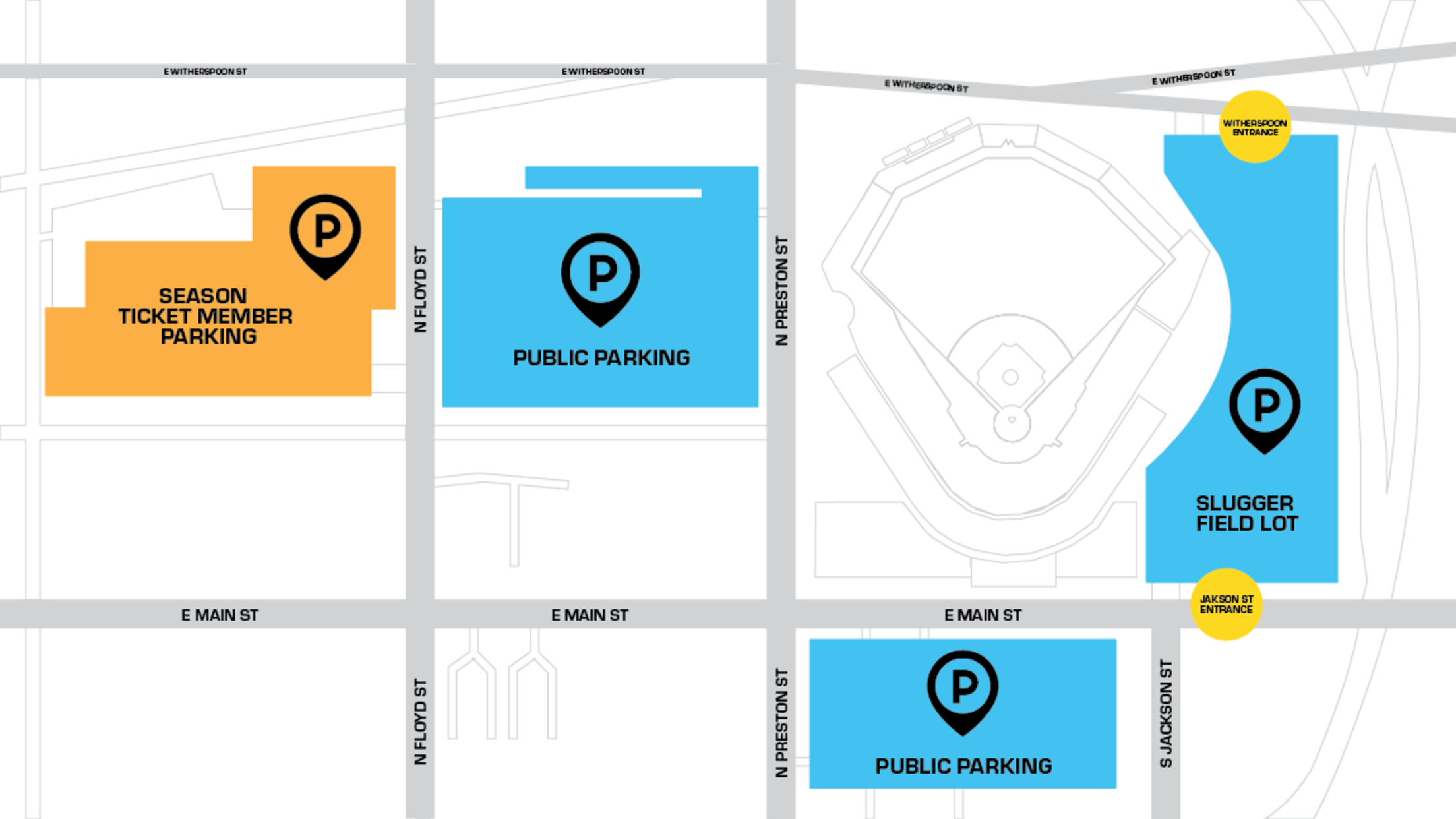 Season Ticket Members: Full and partial plan Season Ticket Members may park for free in the Season Ticket Member Garage located just one block away from the ballpark. Season Ticket Members may also park in the Slugger Field Lot (fee required).
Public Parking: Each public parking lot will require a parking fee. Public parking lots are managed by Riverside Parking.
Slugger Field Lot: On game days, fee is required to be paid when parking in this lot. The lot will open to the general public beginning 15 minutes prior to the game start time (based on availability).
Metered Parking: City of Louisville metered parking is available within the surrounding ballpark area
Please note that all times, parking fees and availability are not applicable for Thunder Over Louisville event.
Ballpark Map