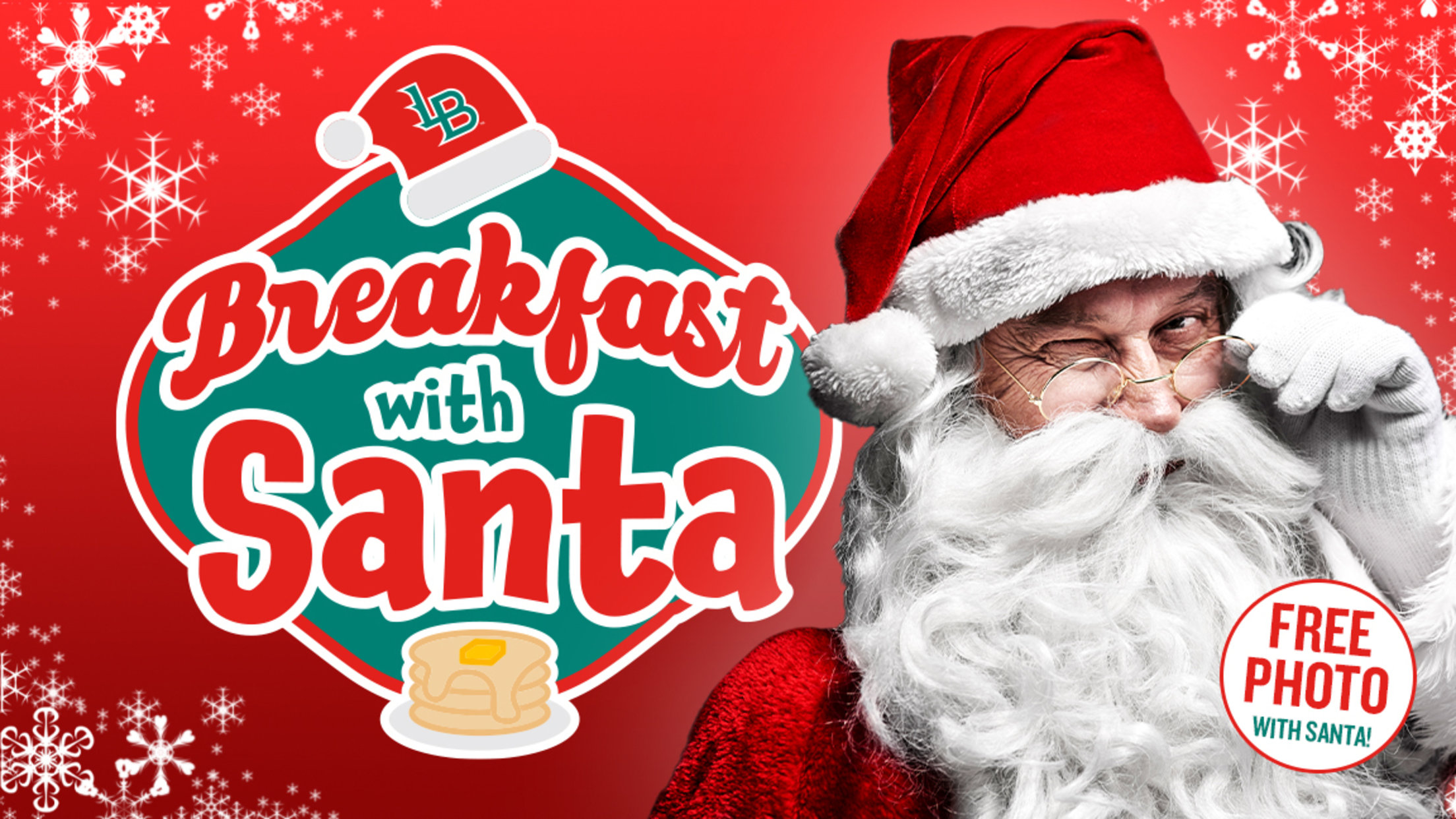 SANTA CLAUS IS COMING TO SLUGGER FIELD!
Celebrate this holiday season with the Louisville Bats and their first-ever Breakfast with Santa at the ballpark! Join Santa in the team locker room for a special holiday breakfast menu — perfect for the whole family. Make ornaments, write a letter to Santa, and have a jolly good time with ol' Saint Nick!
FREE PHOTO WITH SANTA! All kids in attendance will be provided the opportunity to have their photo taken with Santa by a professional photographer. Access to digital copies of the photo will be provided at no additional cost.
Ticket Information
All tickets must be purchased in advance. A limited amount of seating will be available. Choose from two available time slots on each date below. To purchase by phone, please call the Bats Ticket Office at (502) 212-2287.
Location: Louisville Slugger Field (Team Locker Room)
Cost: $25 per person (2 & younger are free)
SATURDAY, DECEMBER 4
8:00 - 9:30 am
10:00 - 11:30 am (sold out)
SATURDAY, DECEMBER 11
8:00 - 9:30 am
10:00 - 11:30 am (sold out)
SATURDAY, DECEMBER 18
8:00 - 9:30 am
10:00 - 11:30 am (sold out)
Holiday Gift Ideas