Before accessing your account, please read the details below on how to utilize your 2021 season tickets.
2020 Rollover Credit & 20 Percent Bonus Credit
Your 2020 payment has been rolled over to the 2021 season in the form of a credit to your online ticket account. Fans who rolled over their payments from 2020 will also receive a bonus credit worth 20 percent of the total value of your 2020 rollover. This bonus credit will be loaded onto a gift card, which can then be redeemed for concessions (excluding alcohol) at the ballpark or merchandise in the team store. We will provide additional details regarding the distribution of the gift cards at a later time.
Please Note: Your credit may only be used for 2021 regular season Louisville Bats home games.
First Priority Game Selection
Enjoy more flexibility than ever with your tickets through first-priority game selection! This option gives you the opportunity to pick your seats for home games during the 2021 season before tickets are released to the general public. Tickets can be claimed on a month-to-month basis during the season, and your 2020 credit will be automatically used for each ticket claim.
Month-to-Month Ticket Availability
Tickets will be available on a month-to-month basis, at the rate matching your 2020 purchase. Account Holders will receive an email prior to the beginning of each month, allowing them to select games they want to attend, using credit rolled over from the 2020 season. The implementation of this monthly system allows our ticketing staff the flexibility to potentially expand seating capacity throughout the season.
Pod Seating
In accordance with COVID-19 healthy and safety guidelines, seating locations and grouping for the 2021 season will be slightly different than previous years.
The following seating regulations will be in place during the 2021 season:
Like many other sporting venues, Louisville Slugger Field will offer "pods" of seats
Each pod will consist of two to six fans
Each pod will help limit interactions with other parties in the stands
We anticipate having all of our season ticket holders back to their normal seat location in 2022.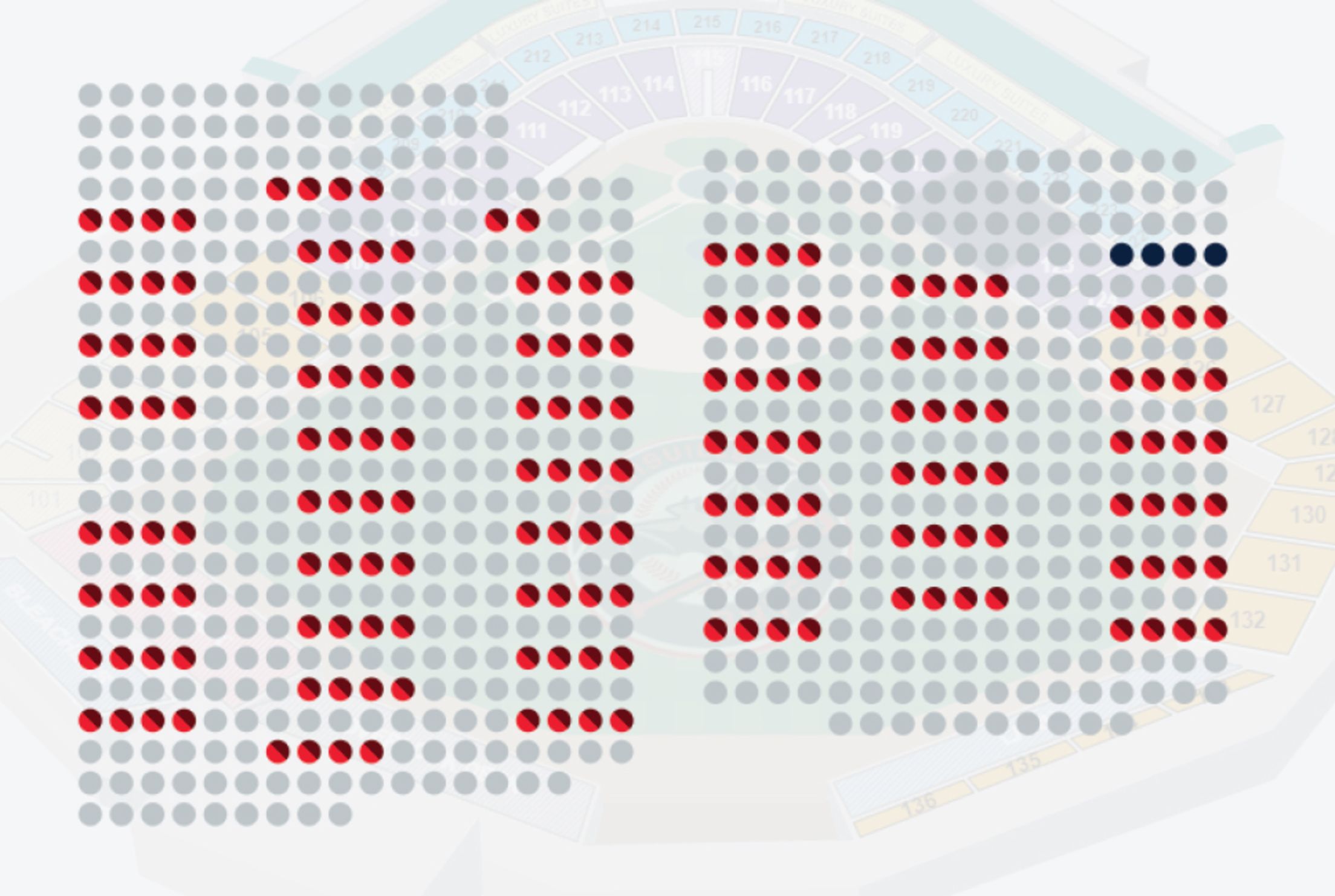 How to Select Games
Simply click the button below to access your ticket account. (Note: you will be able to select games in additional months at a later date). All seating is based on availability. Click below to access your account.
If you have not used your MyProVenue account, you can quickly set one up. Click "SIGN UP" then enter your name, email, and create a password. After you sign in you can see the Bats regular season games in May and start selecting your new dates and tickets.
Due to limited seating capacity this season, please expect tickets to be in high demand and the possibility of sellout crowds during the 2021 season.
---
Digital Tickets
Digital ticketing prevents lost, forgotten and fraudulent tickets, as well as a contactless entry solution into Louisville Slugger Field.
Your digital tickets will be available through email immediately after they are applied to your online ticketing account. You then have the option to view your tickets on your smart phone, print a paper copy of the ticket or even transfer your ticket to a guest.
Health & Safety Guidelines - Know Before You Go!
As we welcome you back to Louisville Slugger Field, know that we are committed to providing a safe and clean environment for you and your family. Our staff has been planning your return and has implemented new health and safety guidelines for the 2021 season with guidance from the CDC and from local and state health departments.