Redbirds Announce Holiday Specialty Tickets with Food Offerings
Holidays Include Mother's Day, Memorial Day Weekend, and the 4th of July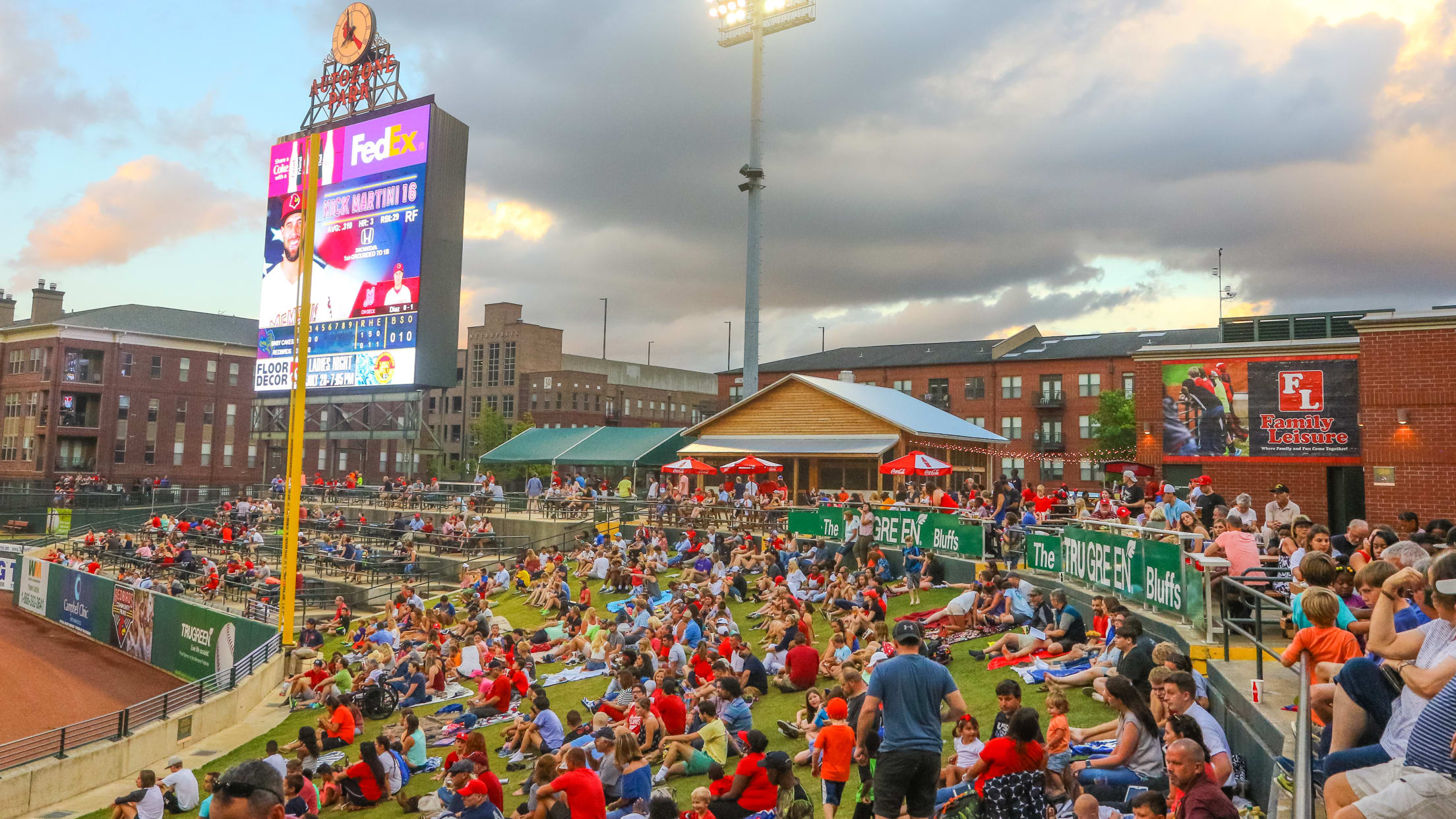 (Roger Cotton/Memphis Redbirds)
MEMPHIS, Tennessee - Holiday specialty tickets for the 2018 Memphis Redbirds season, including Mother's Day, Memorial Day Weekend, and the 4th of July, are on sale now and include access to a brunch or a cookout.For Mother's Day on Sunday, May 13, fans can purchase specialty tickets that include a
MEMPHIS, Tennessee - Holiday specialty tickets for the 2018 Memphis Redbirds season, including Mother's Day, Memorial Day Weekend, and the 4th of July, are on sale now and include access to a brunch or a cookout.
For Mother's Day on Sunday, May 13, fans can purchase specialty tickets that include a brunch, catch on the field, and a Dugout ticket to the game for $35. Fans can also choose a Club Level seat with the package for $39. Brunch will be hosted in the Home Plate Club from noon until 1:30 p.m., with first pitch set for 2:05. Families who purchase the specialty ticket are also invited to bring their gloves to play catch on the field during that time.
The package also includes a large Papa John's pizza for every specialty ticket purchased, so families won't have to worry about dinner, either.
The menu for the Mother's Day Brunch will include:
- Salad Bar and Cheese Display
- Seasonal Fruit Station
- Assorted Breakfasts Pastries
- Pecan Deviled Eggs
- BBQ Chicken Breast
- Carved Ham
- Scrambled Eggs (plain and with cheese)
- Applewood Bacon
- Country Sausage
- Roasted Garlic Breakfast Potatoes
- Belgian Waffles with Chocolate, Strawberry, and Caramel Toppings
- Chocolate Covered Strawberries
- Champagne and Mimosa Bar
Specialty tickets for games on Memorial Day Weekend will give fans an all-access pass to a cookout on Sunday, May 27 or Monday, May 28, and the Redbirds are also offering a cookout with a specialty ticket purchase on the 4th of July. Cookout specialty tickets will be $20 for Field Box seats and $23 for Dugout seats.
Menu items include:
- Hamburgers
- Hot Dogs
- Potato Chips
- Cookies
- Bottled Water
- Coca-Cola Products
The games on Sunday the 27th and the 4th of July also include postgame fireworks.
The Redbirds' 2018 season begins on Thursday, April 5 at Round Rock, and the home opener is Tuesday, April 10 against Omaha. More information on the upcoming season, including promotions and giveaways, will be announced at www.memphisredbirds.com in the coming weeks.
[Empty Body]