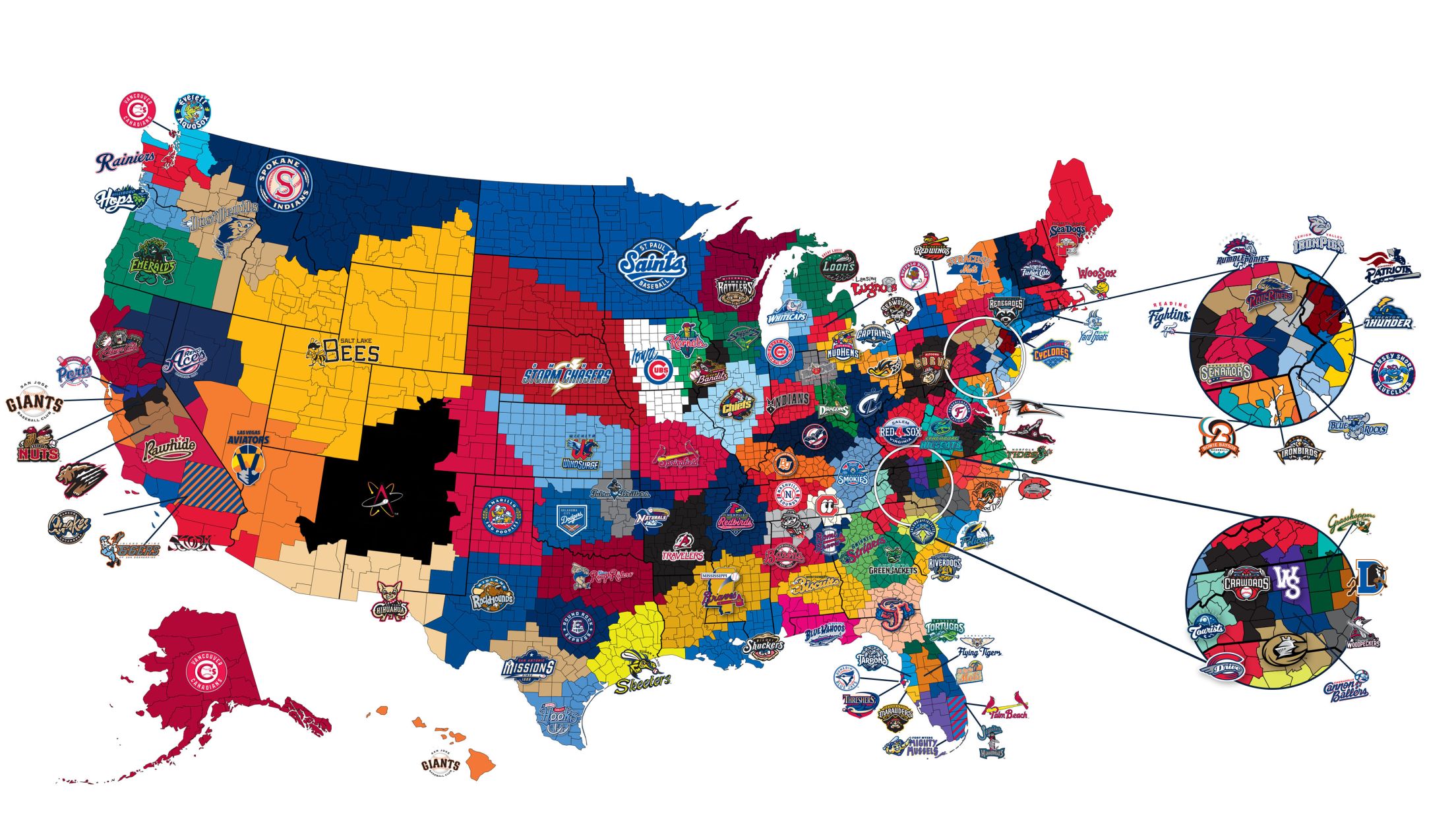 (Created with mapchart.net. Click to enlarge.) While Minor League Baseball is an introduction to pro ball for the players, it can also be a place where fans first meet the game. From Florida to Alaska, Hawaii to Maine, this map illustrates the closest Minor League team to each county in the United States. There are three counties that play home to two team each: San Bernadino, California (Rancho Cucamonga & Inland Empire); Pinellas, Florida (Dunedin & Clearwater); Palm Beach, Florida (Palm Beach & Jupiter). The Omaha Storm Chasers (181 counties) and St. Paul Saints (180) cover the most counties while Vancouver covers the most ground thanks to Alaska.
Enter
Stouffer's HAPPYFULL sweepstakes
Head over to Twitter and reply with your HAPPYFULL moments using the hashtag #MiLBisHAPPYFULLsweeps for a chance to win great prizes!
Visit
Explore the schedule
Baseball is back! Check out the full 2021 Minor League season schedule and plan your next adventure to the ballpark.
Minnesota
The anti-establishment: Meet the Saints
Entering the 2021 season, the St. Paul Saints find themselves facing a bit of an existential paradox. Have the rebels gone mainstream? After 28 seasons of independent existence, the Saints have signed on as the Triple-A affiliate of the Twins.
New Jersey
Bridgewater to Bronx: Meet the Patriots
In 2021 and beyond, 11 of the 12 teams that previously had been part of the Eastern League will operate in the Double-A Northeast League. The lone newcomers are the Somerset Patriots, set to debut as a New York Yankees affiliate.
Texas
Feeling the buzz: Meet the Skeeters
The Sugar Land Skeeters are entering a highly refined new era. Established in 2012 as a member of the independent Atlantic League, the Skeeters are set to embark on their debut season as the Triple-A affiliate of the Houston Astros.
Beloit | ABC Supply Stadium (opening this summer)
Kannapolis | Atrium Health Ballpark
New Fredericksburg Ballpark
Rocket City | Toyota Field
Wichita | Riverfront Stadium
Low-A East
A mashup of clubs from the Carolina and South Atlantic Leagues, the 12-team Low-A East consists of three divisions concentrated in four states: Maryland, Virginia, North Carolina and South Carolina.
Low-A Southeast
"The more things change the more they stay the same" can certainly be applied to the Low-A Southeast, a 10-team circuit made up entirely of longtime Florida State League foes.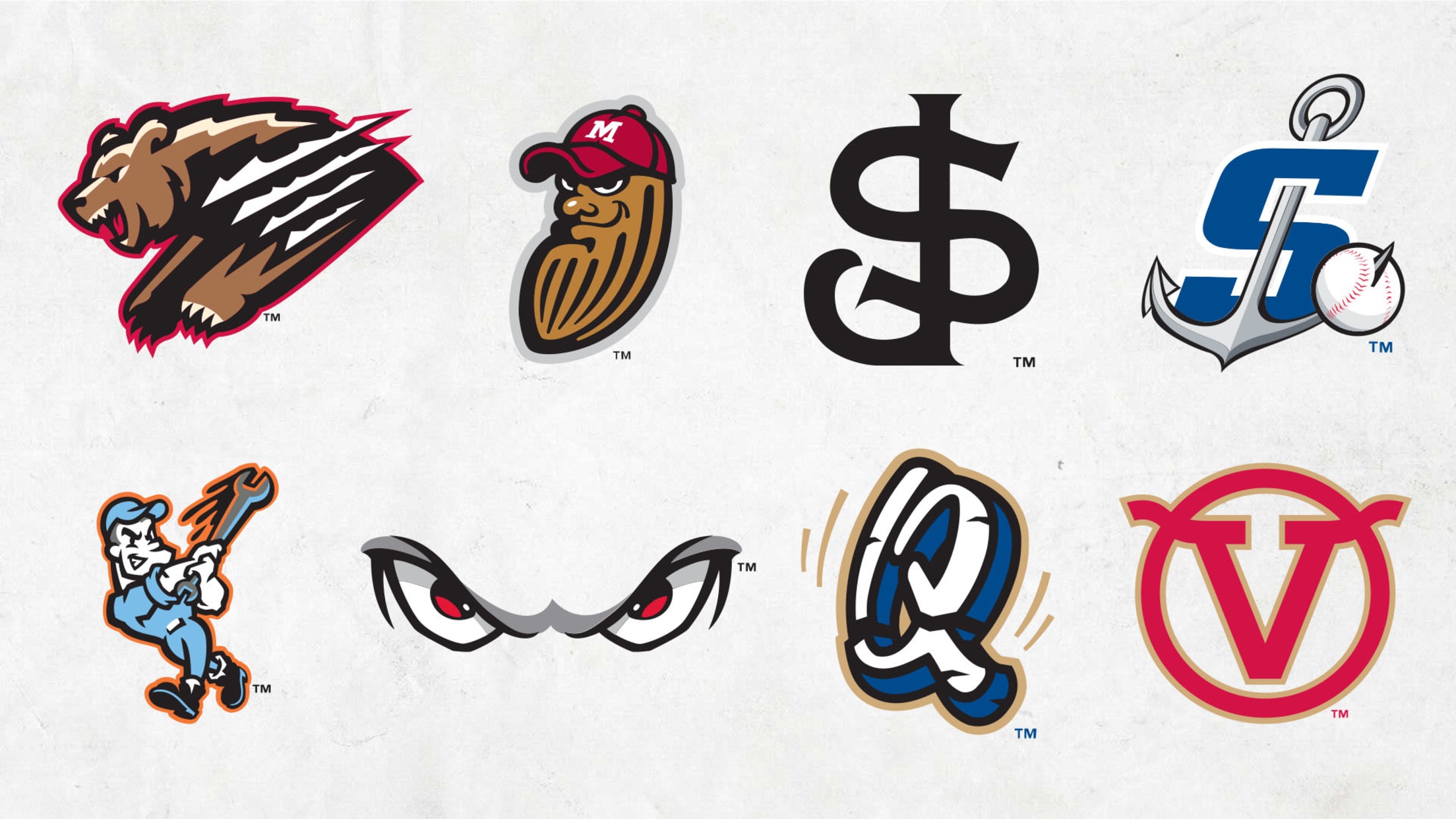 Low-A West
Like their Low-A Southeast counterparts in Florida, the eight teams in the Low-A West won't have to cross state lines during their road trips.
AL East
Learn more about Minor League affiliates from the Orioles, Red Sox, Rays, Yankees and Blue Jays
AL Central
Learn more about Minor League affiliates from the White Sox, Indians, Tigers, Royals and Twins
AL West
Learn more about Minor League affiliates from the Astros, Angels, Athletics, Mariners and Rangers
NL East
Learn more about Minor League affiliates from the Braves, Marlins, Mets, Phillies and Nationals
NL Central
Learn more about Minor League affiliates from the Cubs, Reds, Brewers, Pirates and Cardinals
NL West
Learn more about Minor League affiliates from the D-backs, Rockies, Dodgers, Padres and Giants