Event Set for November 21, Free Admission to Spectators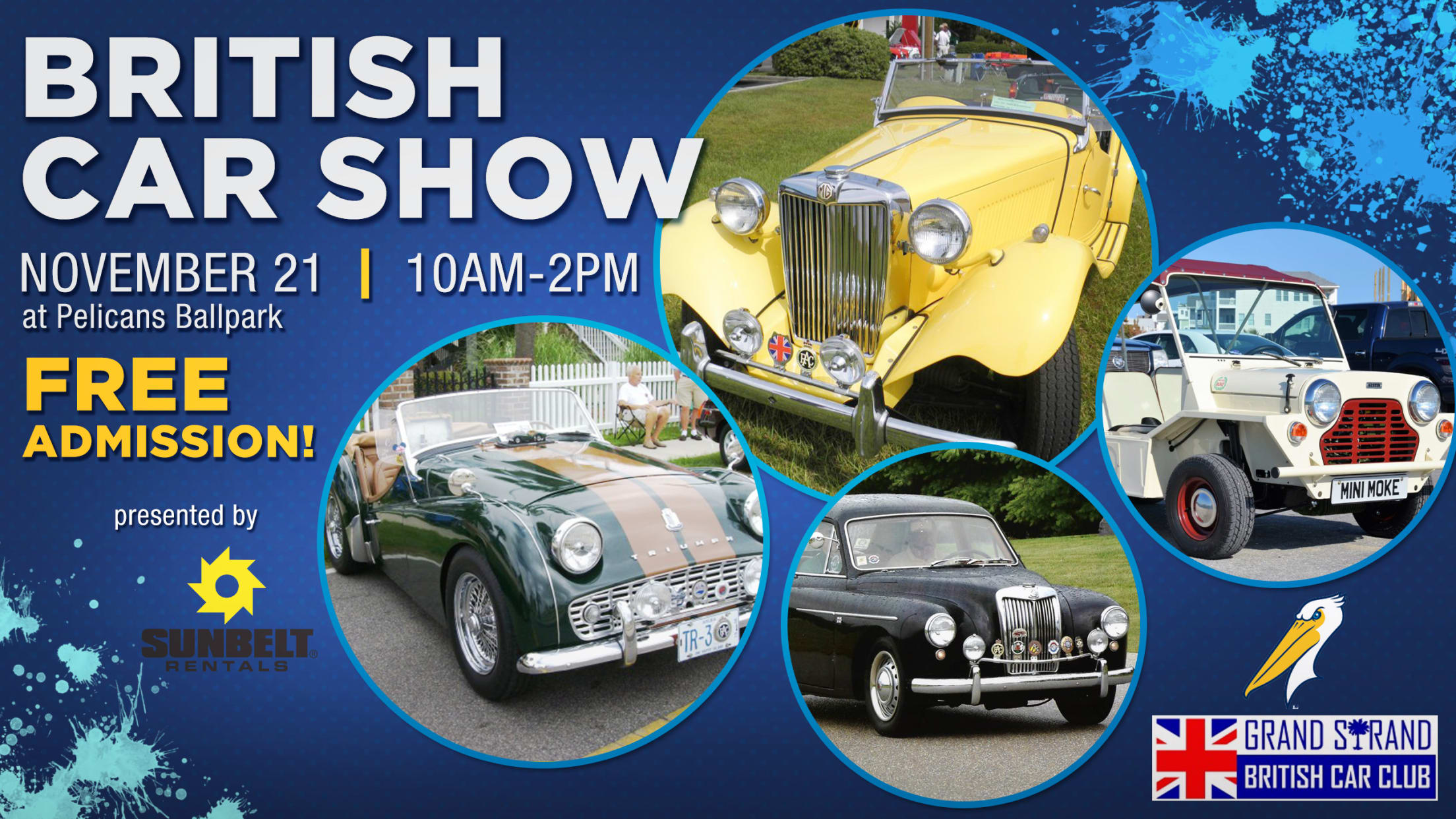 The Myrtle Beach Pelicans are partnering with the Grand Strand British Car Club on a Car Show at Pelicans Ballpark on November 21. The show, dubbed BRITNIC 2020, is presented by Sunbelt Rentals and will run from 10am to 2pm and will feature up to 55 British cars on display
Fall Kickball League Begins October 27, Disc Golf Set for October 20-23
Today the Myrtle Beach Pelicans announced that they will host a fall kickball league beginning October 27. The five-week league will feature weekly games, either Tuesday, Wednesday, or Thursday from October 27 through the week of November 17 with game times at 6pm, 7pm, and 8pm. The league will take
Pelicans Host Online Charity Bobblehead Challenge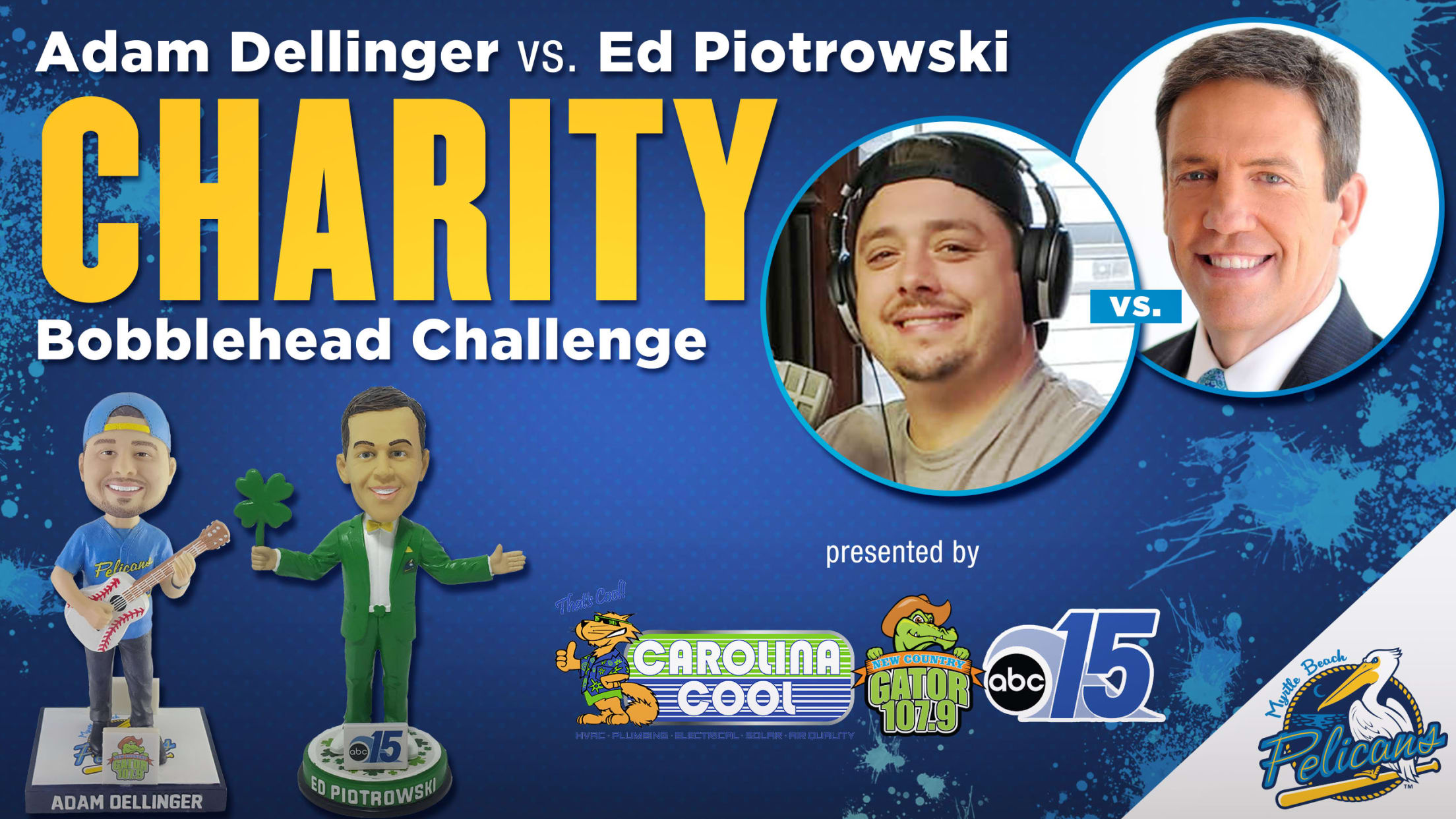 The Myrtle Beach Pelicans are teaming up with Carolina Cool, WPDE, and Gator 107.9 to feature the Adam Dellinger vs. Ed Piotrowski Charity Bobblehead Challenge. Fans will have the opportunity to pick a bobblehead of their choosing for a $20 charitable donation. Both bobbleheads will be available through the team
Pelicans to Host Disc Golf Experience Sept. 23-25
Event Features a "Hek Yeh Putter Park" with Innova Discs
Pelicans Statement on 2020 Season
All of us with the Pelicans are disappointed by today's news. We work throughout the year in anticipation of opening our gates to fans from near and far for unforgettable nights with friends old and new. We miss the smiling faces, shared experiences, and the all inclusive sense of community
2020 Minor League Baseball Season Shelved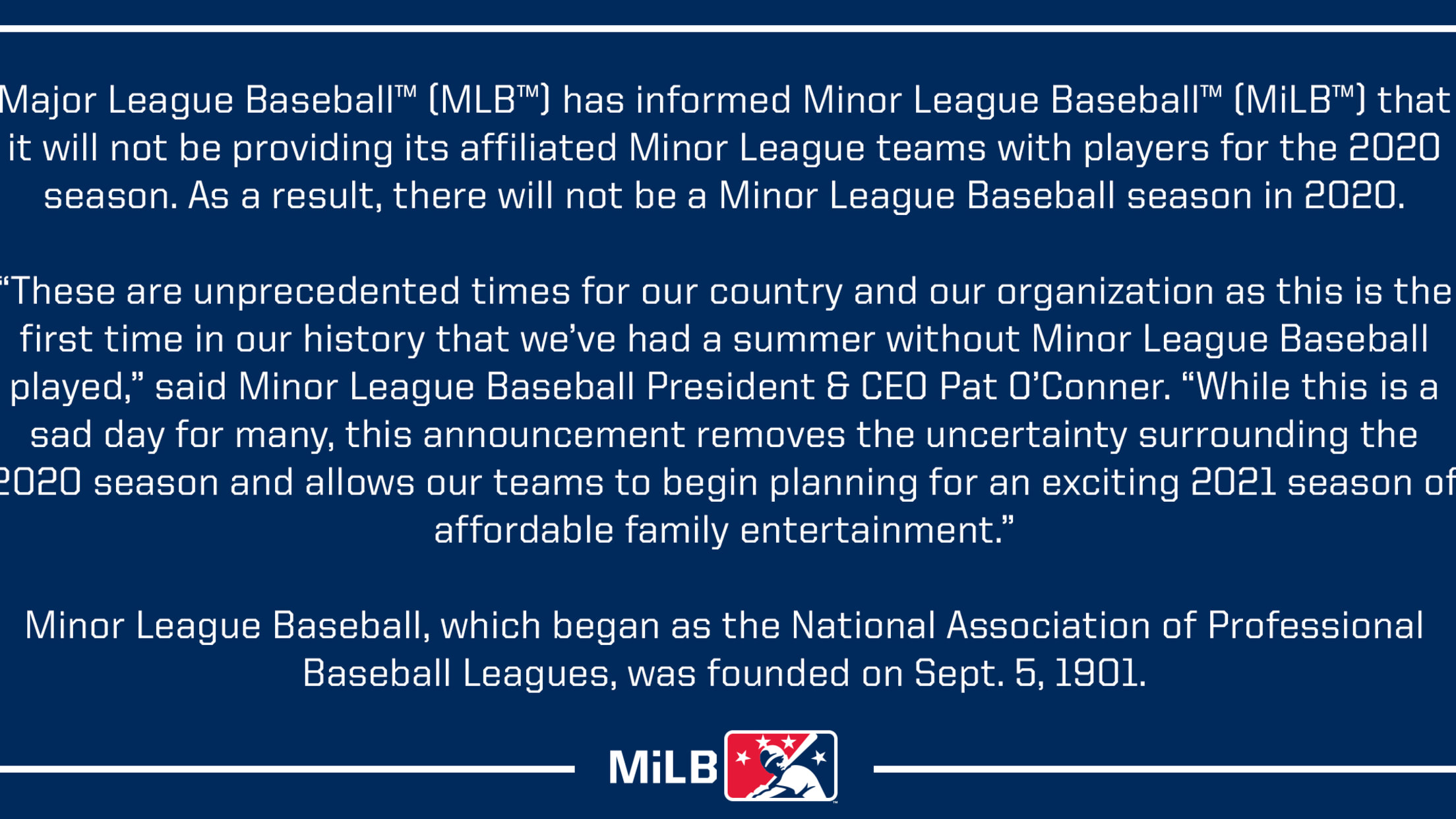 St. Petersburg, Fla., June 30, 2020 — Major League Baseball™ (MLB™) has informed Minor League Baseball™ (MiLB™) that it will not be providing its affiliated Minor League teams with players for the 2020 season. As a result, there will not be a Minor League Baseball season in 2020. "These are
Statement on July 3rd Fireworks Celebration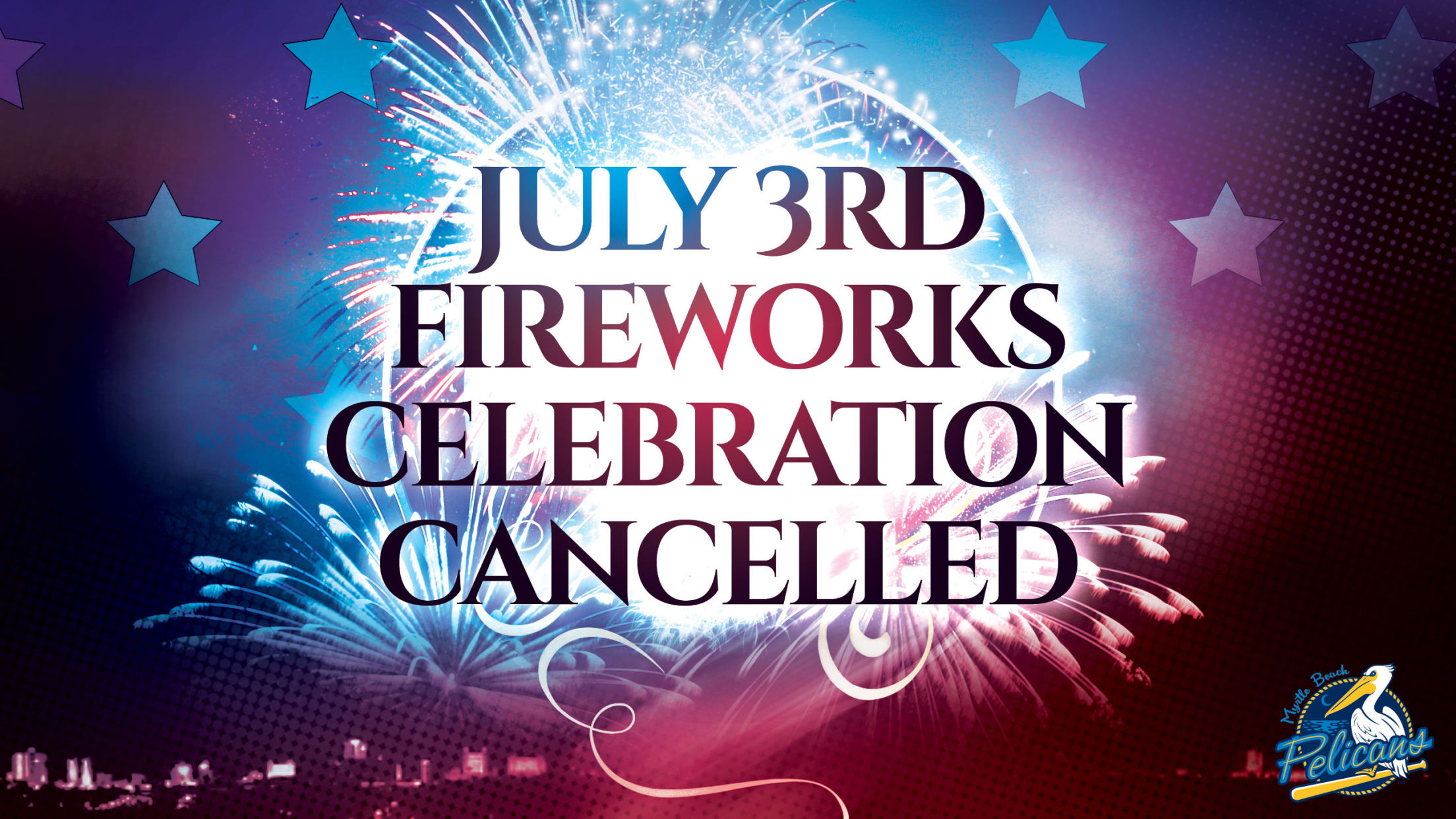 After consulting and coordinating with city officials as well as The Long Bay Symphony, in light of recent developments regarding the COVID-19 pandemic we are cancelling the July 3rd Fireworks Celebration planned for TicketReturn.Com Field. While the event was always designed to follow strict social distancing guidelines, the decision was
Pelicans Announce July 3rd Fireworks Celebration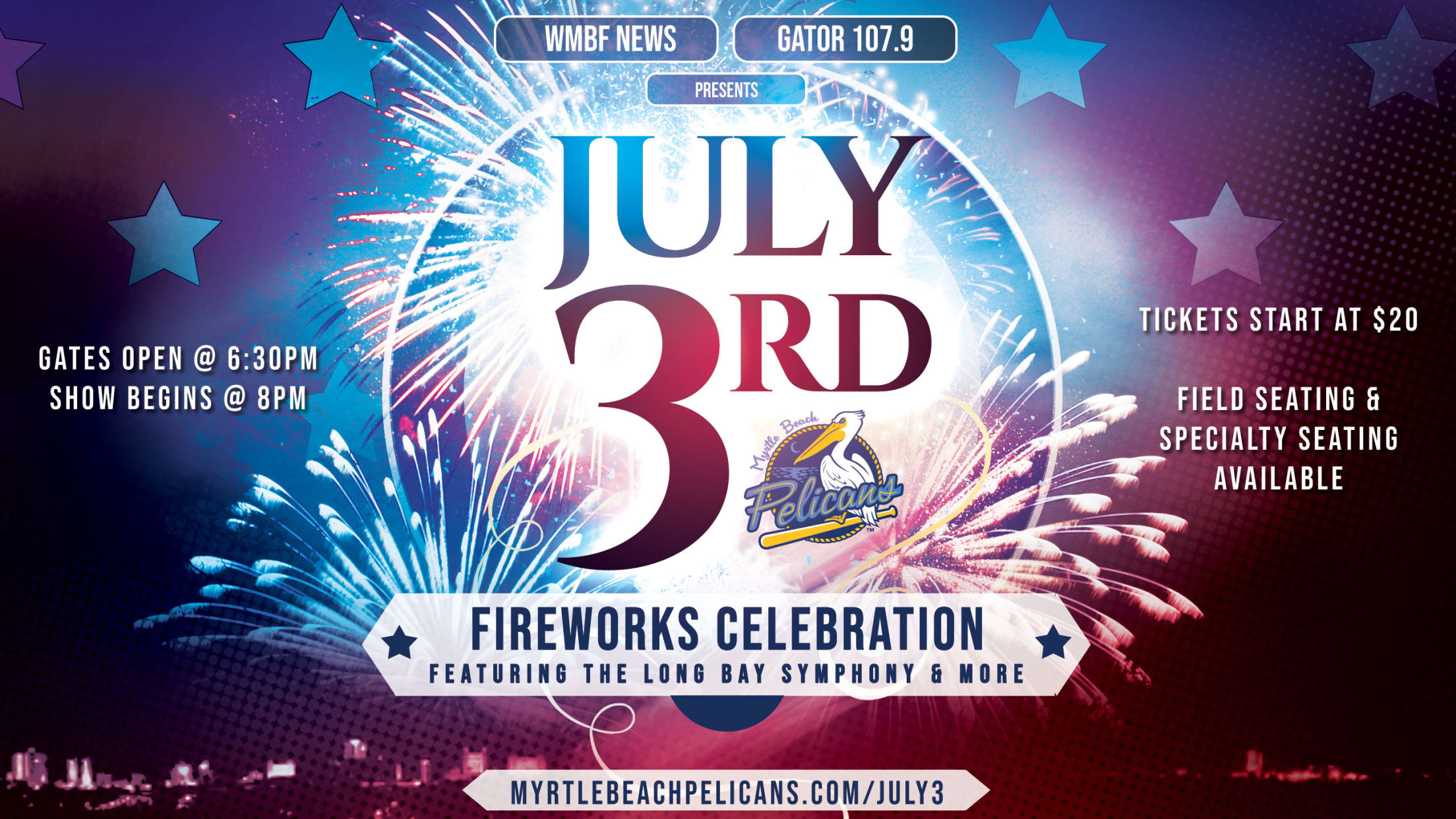 Event Features The Long Bay Symphony & The Sandlot
Seniors Last Swing Series set for July 23-25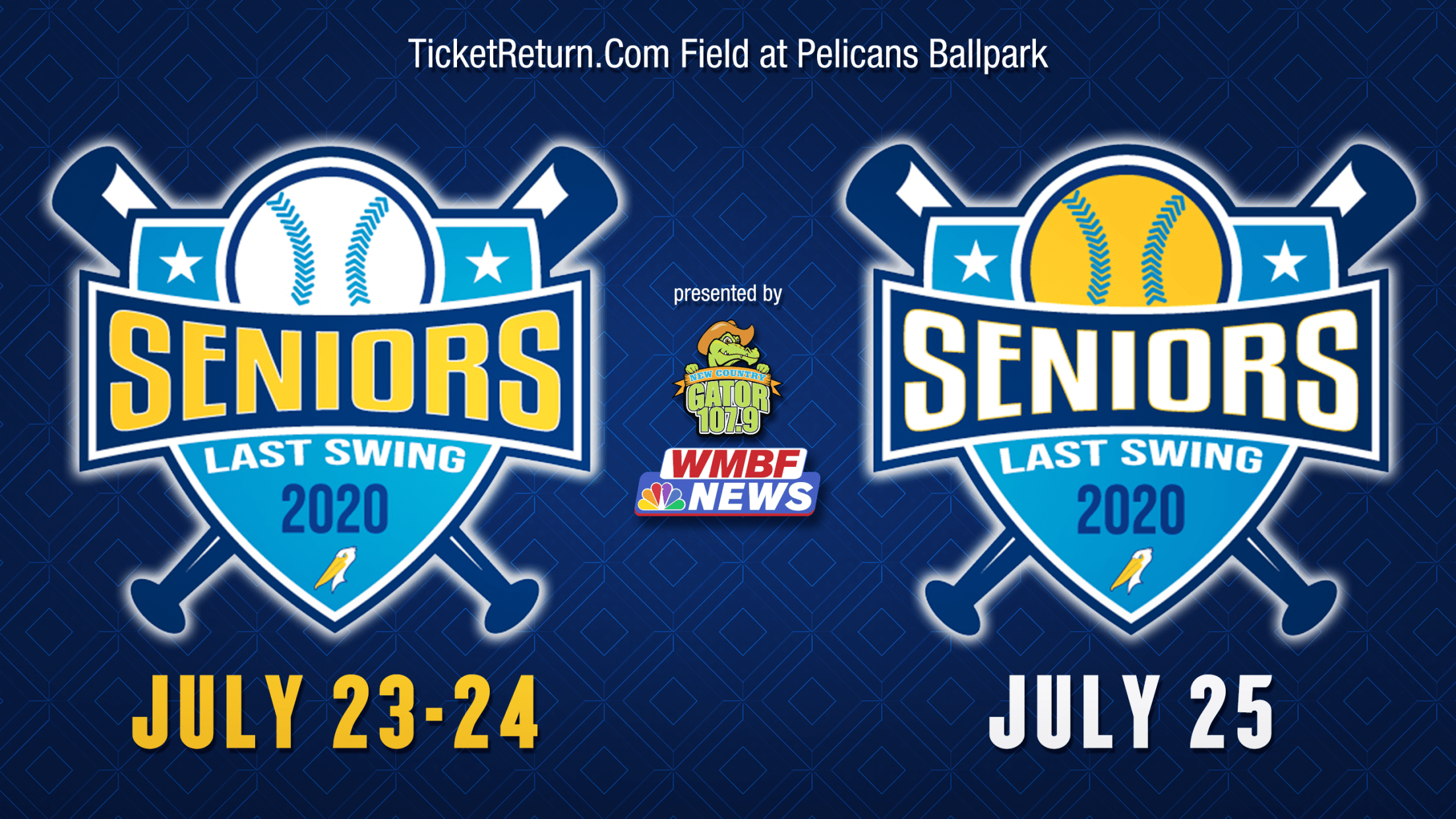 The Myrtle Beach Pelicans announced today that they will host a high school baseball and softball series featuring local seniors at TicketReturn.Com Field on June 23 through 25. The series, entitled Seniors Last Swing, is presented by WMBF News, and Gator 107.9 and features 60 baseball players and 25 softball
Pelicans Ballpark Happy Hour This Thursday
Clark & Addison Grille Converted for Socially Distant Outdoor Dining and Happy Hour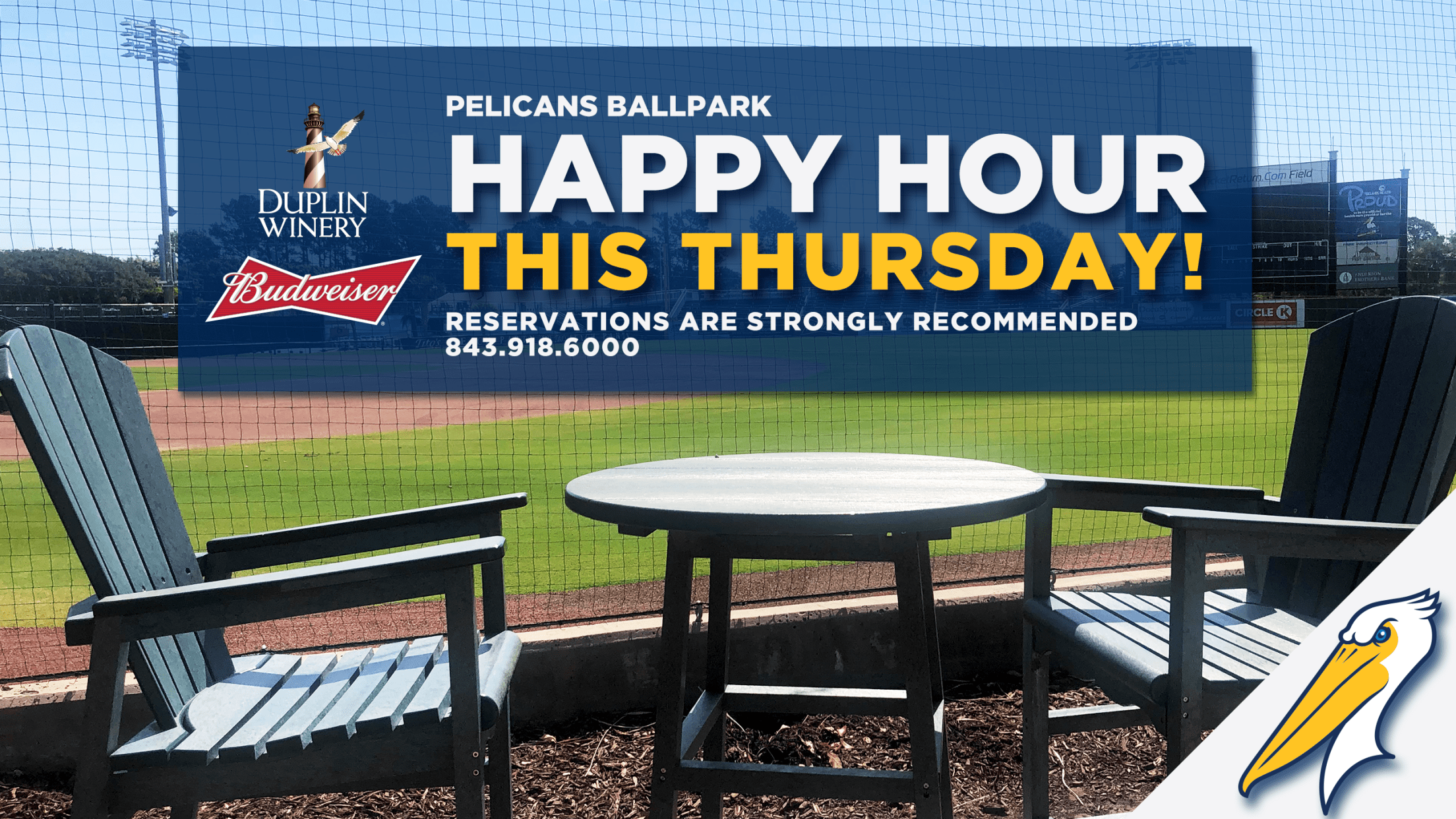 The Myrtle Beach Pelicans announced today that they will open their gates for a Happy Hour event this Thursday, May 21 courtesy of Better Brands and Duplin Winery. The event will run from 4:30 PM to 8:00 PM in the space surrounding the Clark & Addison Grille down the right
Pelicans Now Accepting National Anthem Submissions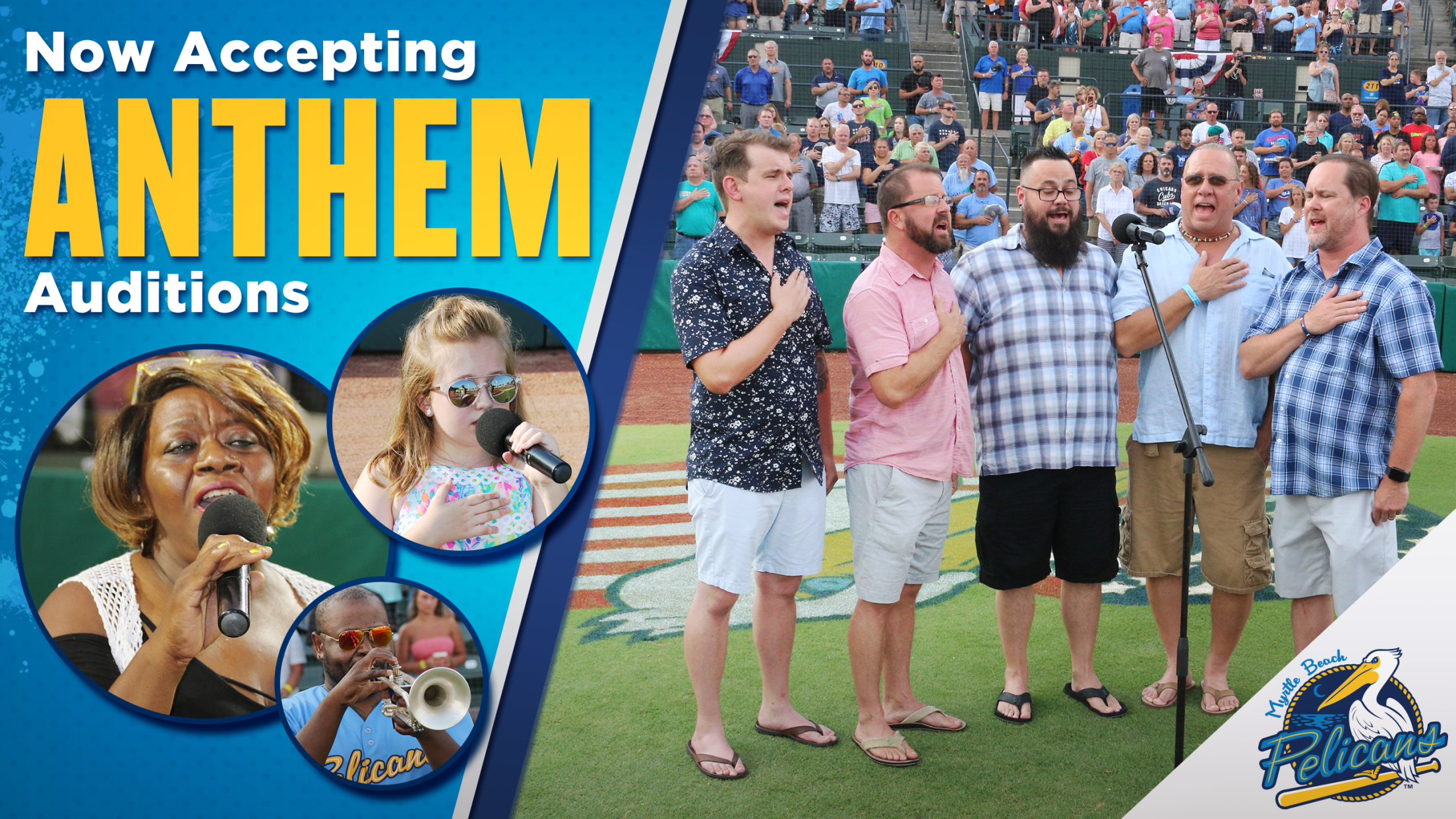 MYRTLE BEACH, S.C. (March 10, 2020) - The Myrtle Beach Pelicans are now accepting online National Anthem auditions for the 2020 season. Fans can submit their video HERE. All ages are welcome to submit, however, a submission does not guarantee a spot to perform during the season.
Pelicans' Call and Cannella elevated to new roles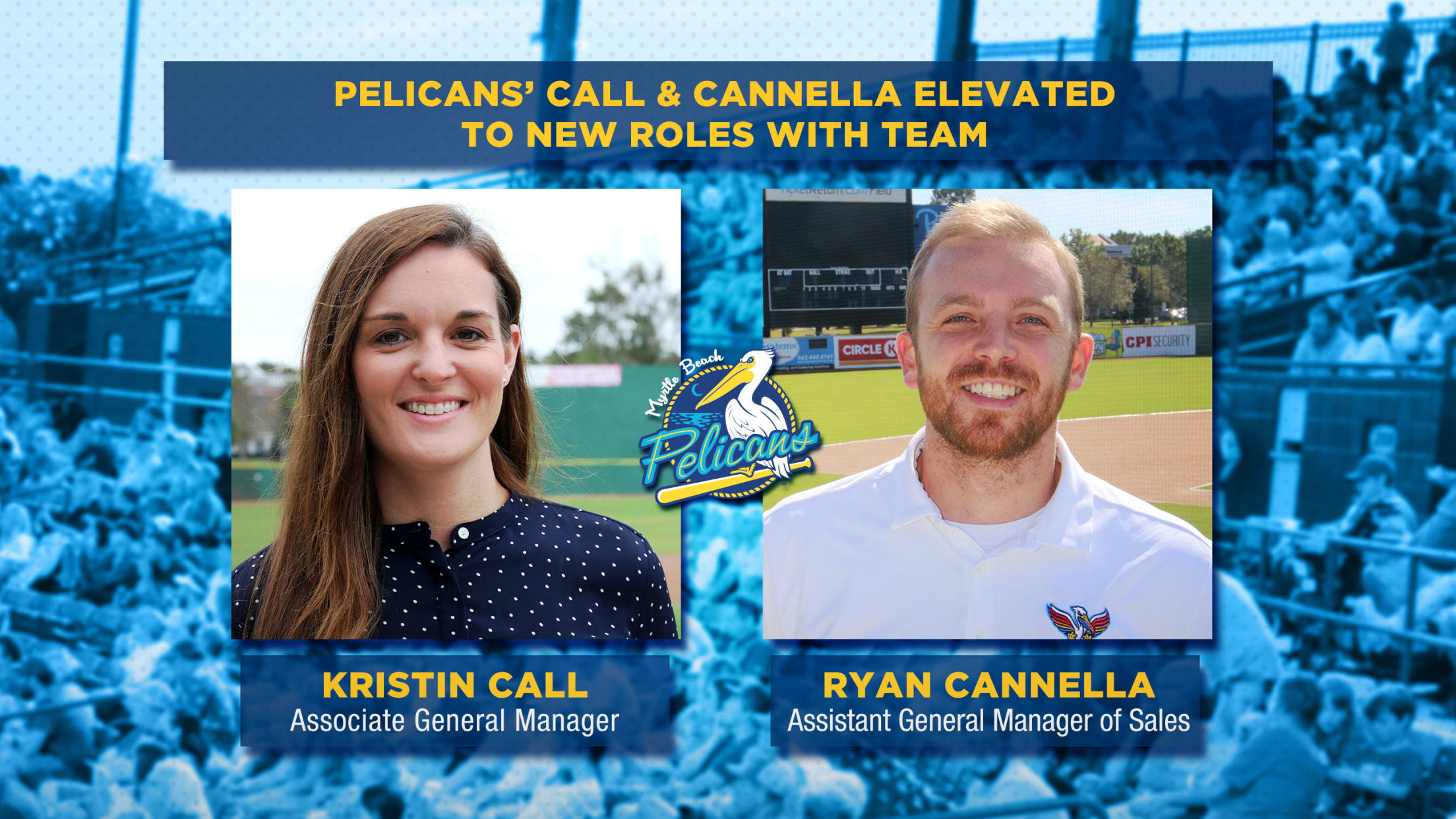 MYRTLE BEACH, S.C. (February 27, 2020) - The Myrtle Beach Pelicans are excited to announce the advancement of Kristin Call and Ryan Cannella to new roles within the organization.  On the heels of the club's stellar 2019 season, Call assumes the role of Associate General Manager and Cannella moves into the
Season finale in Wilmington canceled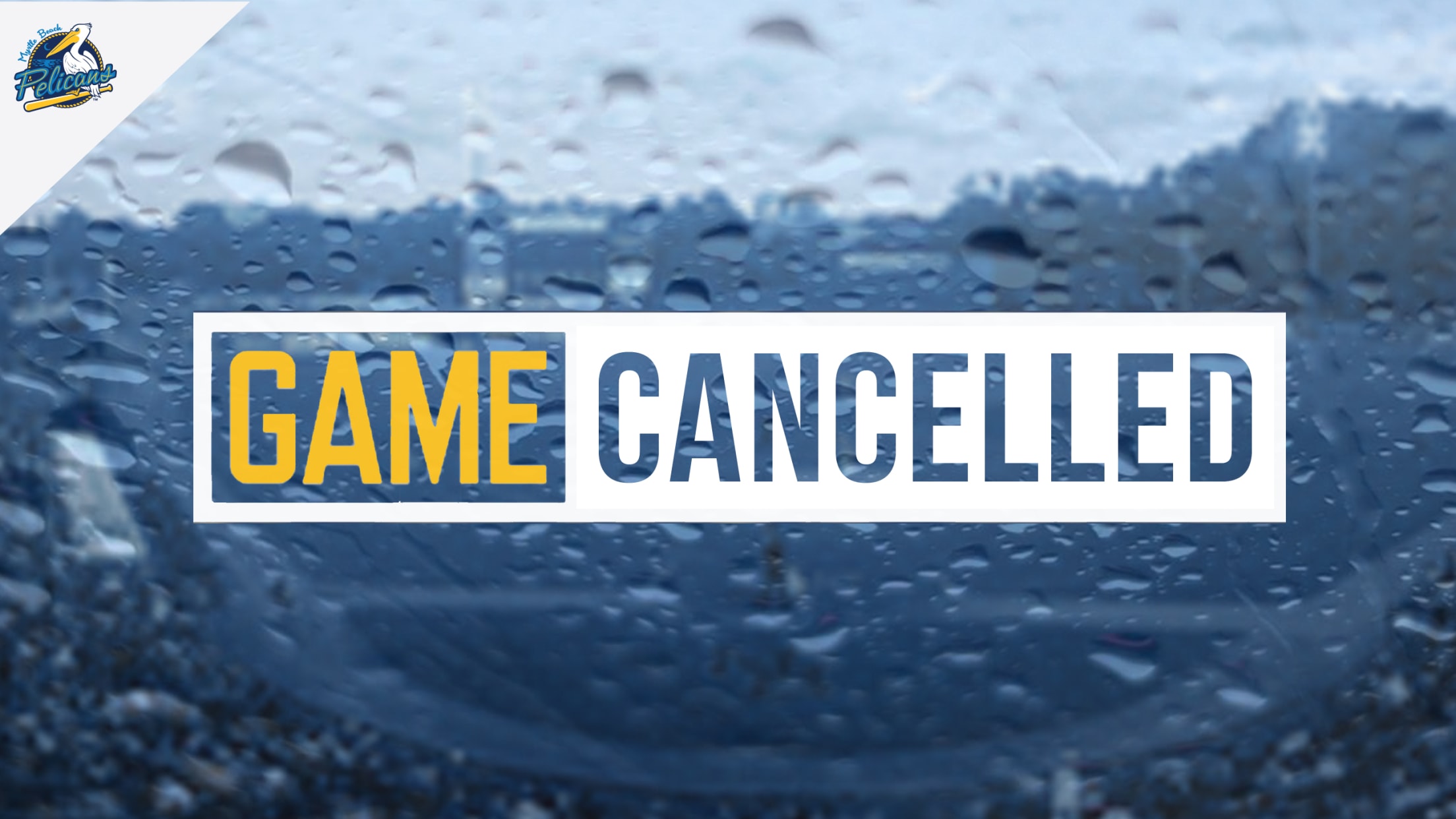 WILMINGTON, De. (September 1, 2019) - In conjunction with the Kansas City Royals, the Chicago Cubs, the Wilmington Blue Rocks and the Myrtle Beach Pelicans, the Carolina League announced on Sunday that the season finale between the Pelicans and the Blue Rocks on Monday, September 2 from Frawley Stadium will
Birds take game three over Wilmington behind dominant pitching
Marquez strong, Lawlor shines in Birds 2-1 win over Blue Rocks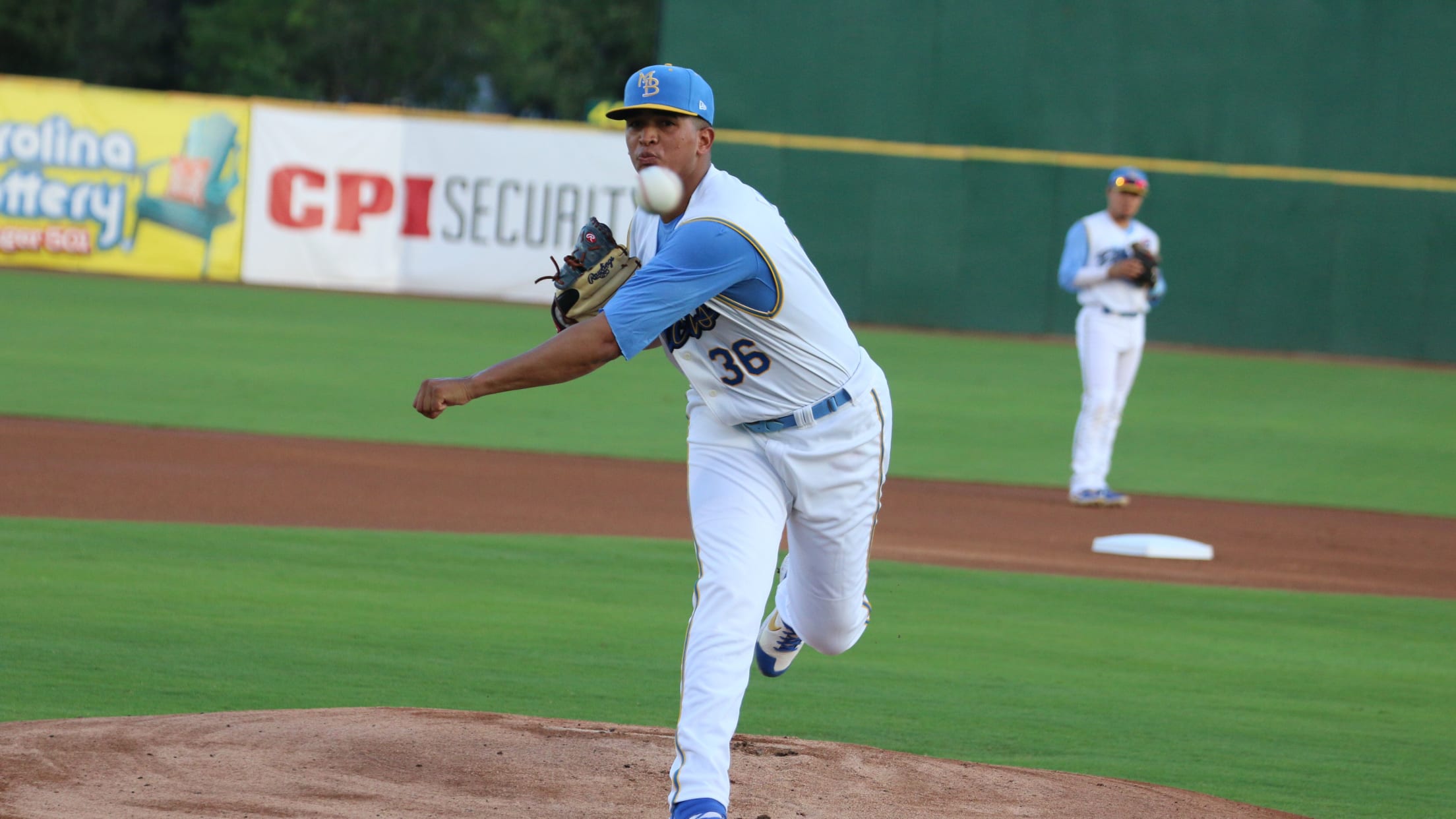 WILMINGTON, De. (September 1, 2019) - Brailyn Marquez and Ryan Lawlor combined to hold the Wilmington Blue Rocks to just one run as the Myrtle Beach Pelicans took down Wilmington 2-1 in game three of the series on Sunday at Frawley Stadium.
Pelicans fall in series opener to Wilmington
Carrasco homers, Blue Rocks down Birds 6-4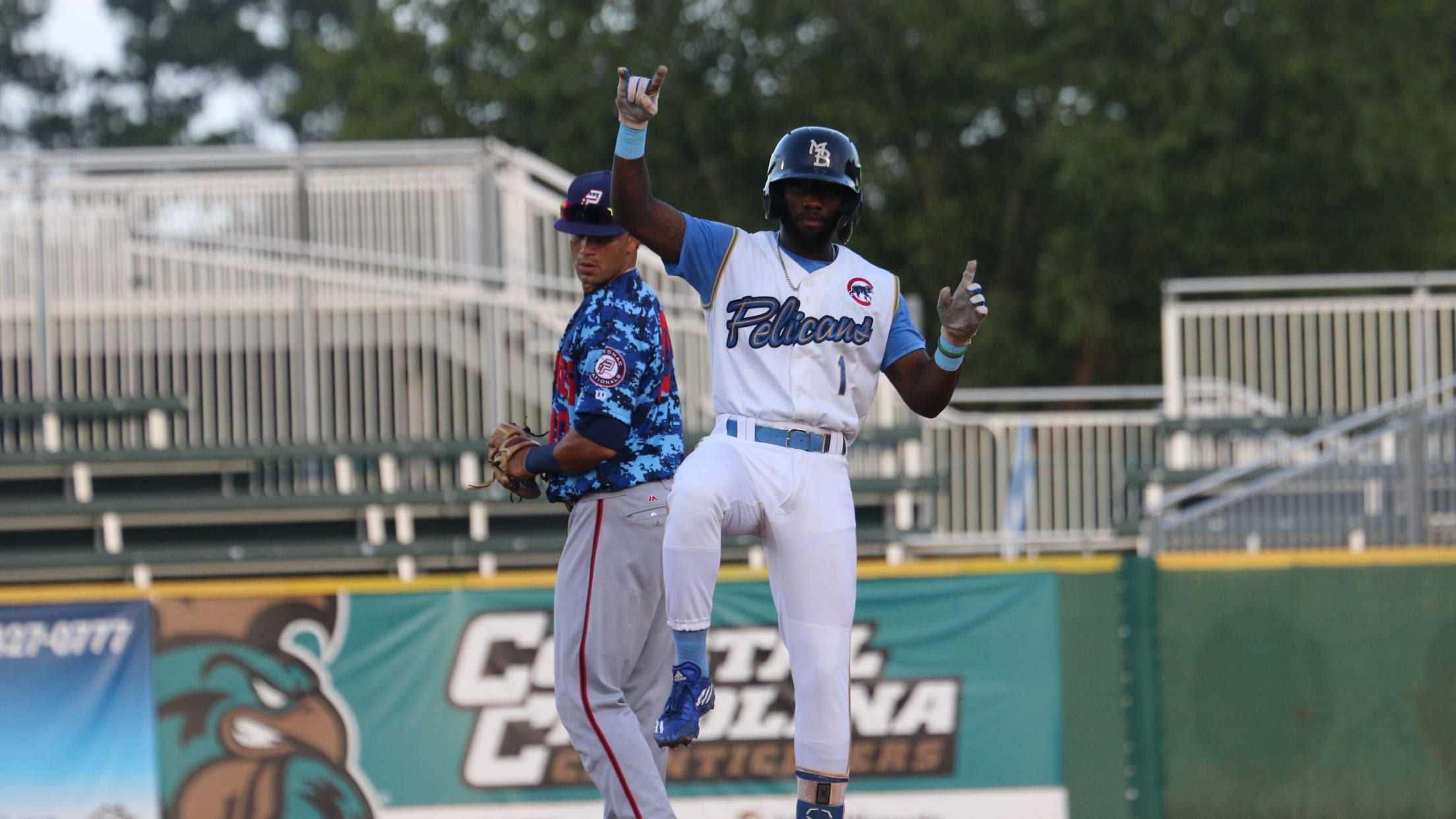 WILMINGTON, De. (August 30, 2019) - The Myrtle Beach Pelicans came back from down three runs to tie the game on Friday, but fell to the Wilmington Blue Rocks 6-4 in the series opener from Frawley Stadium.