Alter Ego boost: Four teams advance to Finals
Wisconsin, Pensacola, Clearwater and Fresno vying to win it all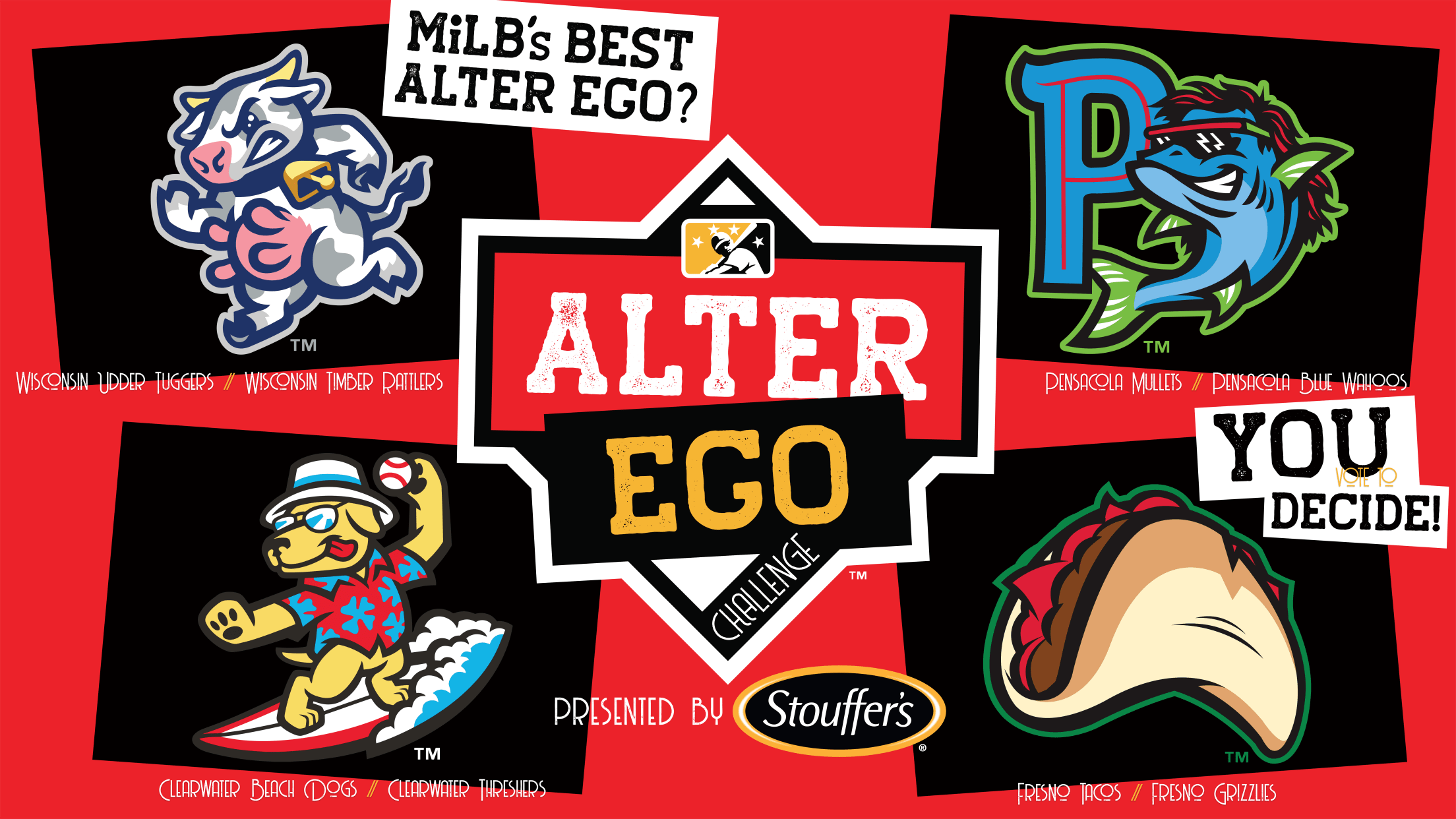 The Udder Tuggers, Mullets, Beach Dogs and Tacos advanced from an initial field of 28 alternate identities.
Vote in the MiLB Alter Ego Challenge presented by Stouffer's for your chance to win a Stouffer's prize pack from their new retail store! Looking for MiLB team merch for your favorite alternate identity? Click here. It's time to take a second look at Minor League Baseball's best second looks.
Vote in the MiLB Alter Ego Challenge presented by Stouffer's for your chance to win a Stouffer's prize pack from their new retail store! Looking for MiLB team merch for your favorite alternate identity? Click here.
It's time to take a second look at Minor League Baseball's best second looks.
After a week of voting in the MiLB Alter Ego Challenge, the original field of 28 has been narrowed down to four finalists. Each of them emerged triumphant from a subgroup of seven contenders and one of them soon will be selected as the best of the best.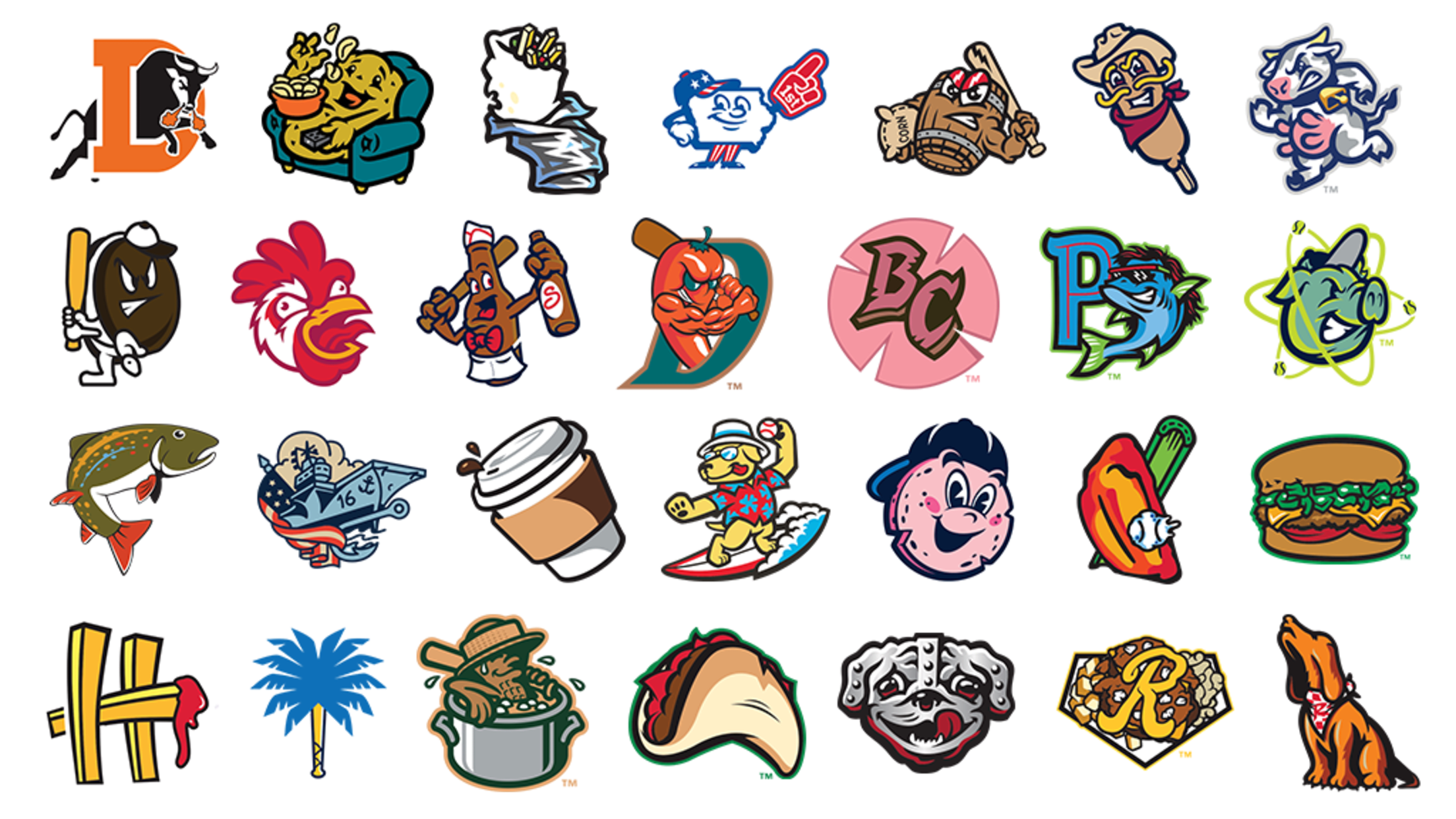 Final round voting in the MiLB Alter Ego Challenge takes place today through Thursday, with the winner revealed on Friday. Read on for an overview of the four finalists. For more Minor League Baseball alternate identity content, check out last week's article featuring the thoughts and opinions of MiLB.com staffers.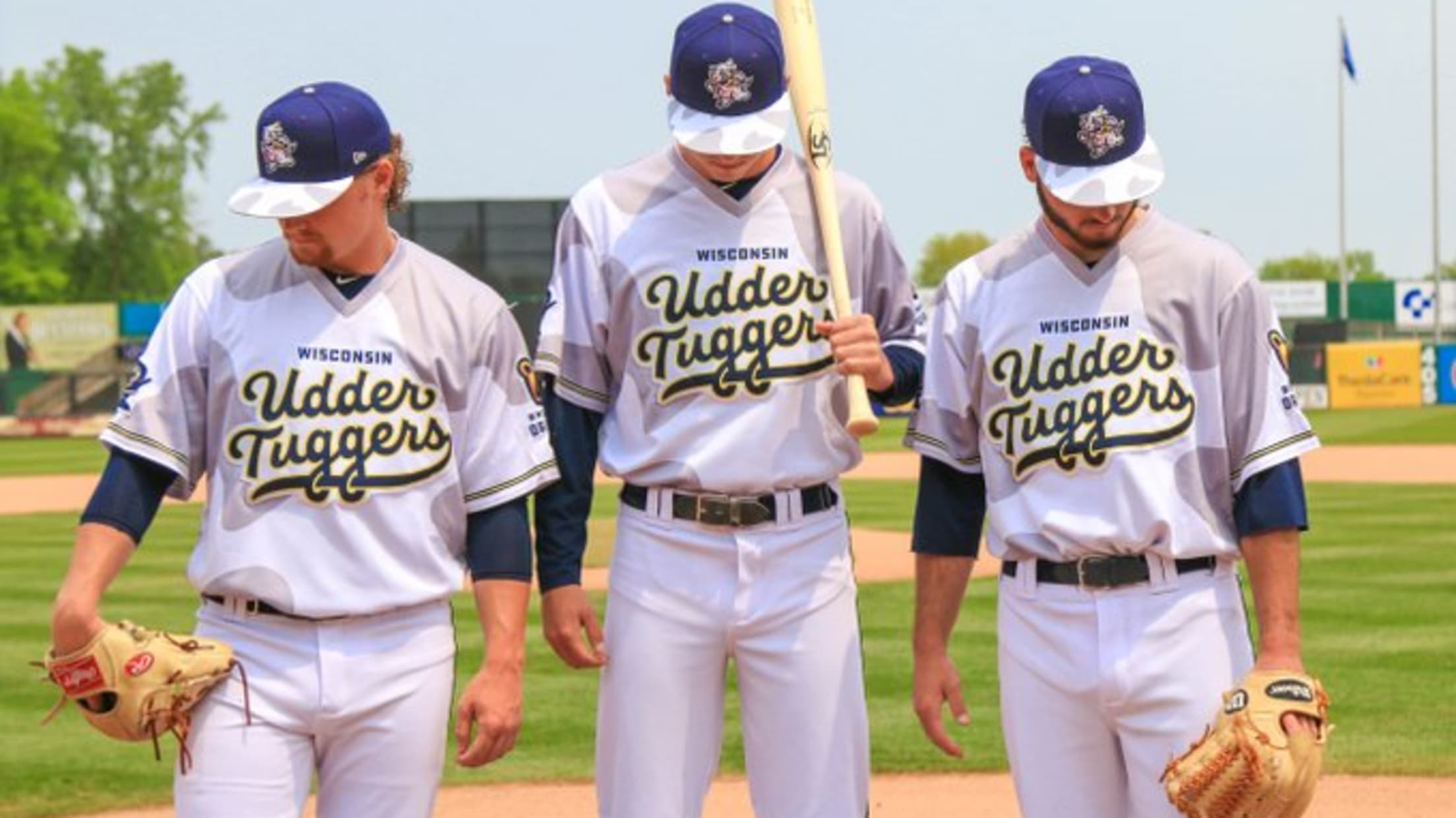 Group 1: Wisconsin Udder Tuggers (Wisconsin Timber Rattlers)
The Appleton-based Wisconsin Timber Rattlers are located in the heart of dairy country. In honor of this crucial local industry, the Class A Brewers affiliate has staged a June "Salute to Cows" theme night in every season since 2009. Mooing contests, cheese curd eating competitions and bovine-themed giveaways have always been a part of this National Dairy Month experience, but in 2019, the Timber Rattlers went belly up and added an element to the evening that put it over the top. The team saluted -- and will continue to salute -- cows by suiting up as the Udder Tuggers (believed to be the only logo in Minor League Baseball to be inspired by an animal's underbelly). The Udder Tuggers name and logo -- featuring a bi-pedal, hard-charging, udder-protruding cow -- was an immediate viral sensation. It went on to win the 2019 Golden Bobblehead Award in the categories of "Best Theme Night" and "Best Overall Promotion," proving that, when it comes to dairy-based promotions, there is no expiration date.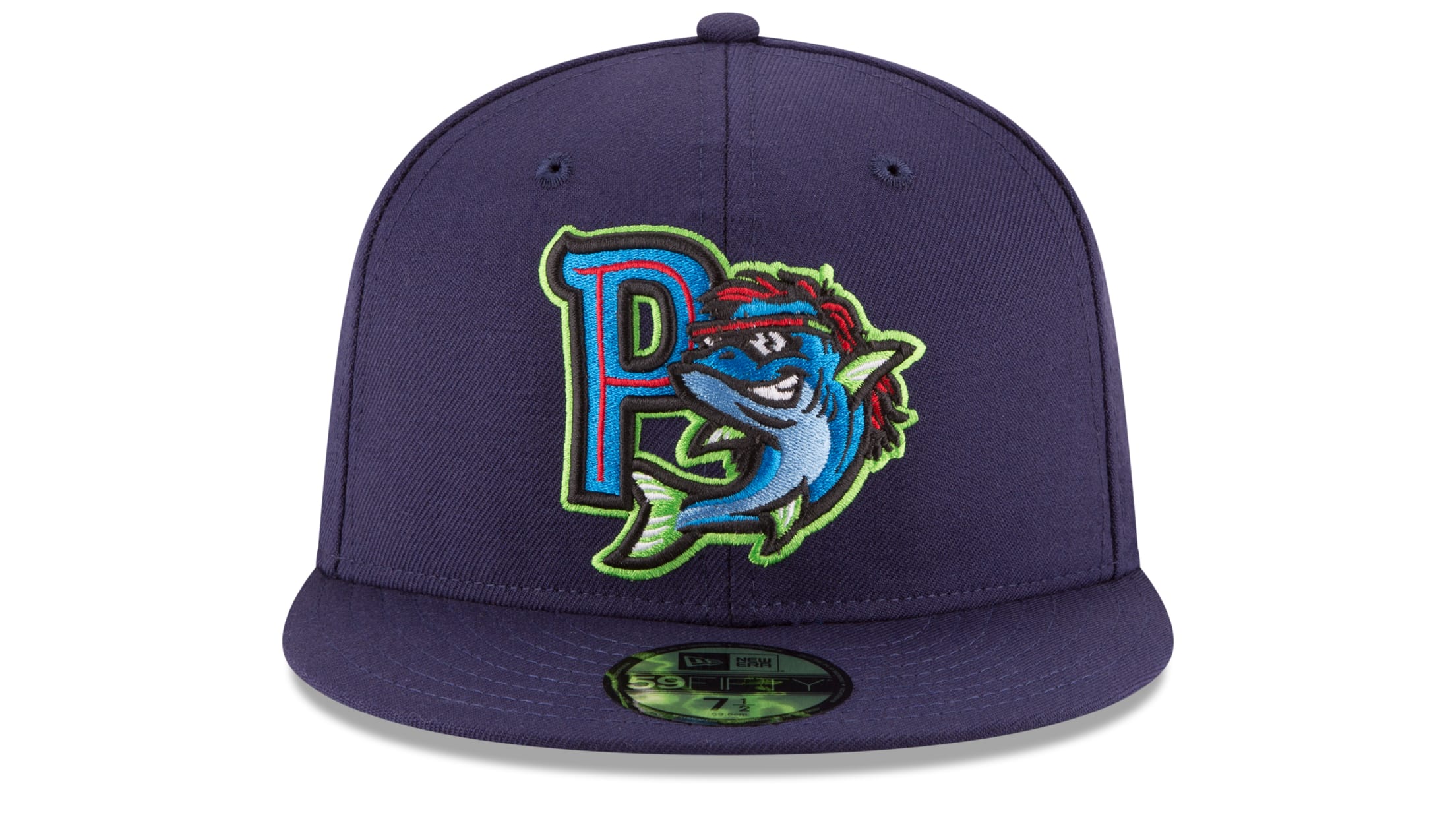 Group 2: Pensacola Mullets (Pensacola Blue Wahoos)
The Blue Wahoos, currently the Double-A affiliate of the Cincinnati Reds, played their inaugural season in 2012 after relocating from Zebulon, North Carolina. In the lead-up to that inaugural campaign, six "Name the Team" finalists were announced: Aviators, Blue Wahoos, Loggerheads, Mullets, Redbones and Salty Dogs. Blue Wahoos won out, of course, but the team and its fans remained enamored with the Mullets and their possibilities. Like the Blue Wahoos, a mullet is a fish and thus serves as a representation of Pensacola's aquatic environs. But a mullet is also a hairstyle, defined by a credo that gets to the long and the short of it: Business in the front, party in the back.
The Blue Wahoos' Mullets identity, featuring a fish with the haircut in question, debuted in 2016 as part of a "What Could Have Been Night" promotion. Ever since, the team reports that fans have visited the team store in order to ask, "You got any mullets gear left?" This lingering cult success led the Blue Wahoos to announce they will stage a "Mullet Mania" theme night in 2021. Two Mullets hats are currently available for pre-order -- a blue version similar to that worn by the team in 2016 as well as one featuring a pink base. On "Mullet Mania" night, the ceremonial first pitch will be thrown out by the winner of the Blue Wahoos' ongoing "Best Mullet in the Minor Leagues" contest.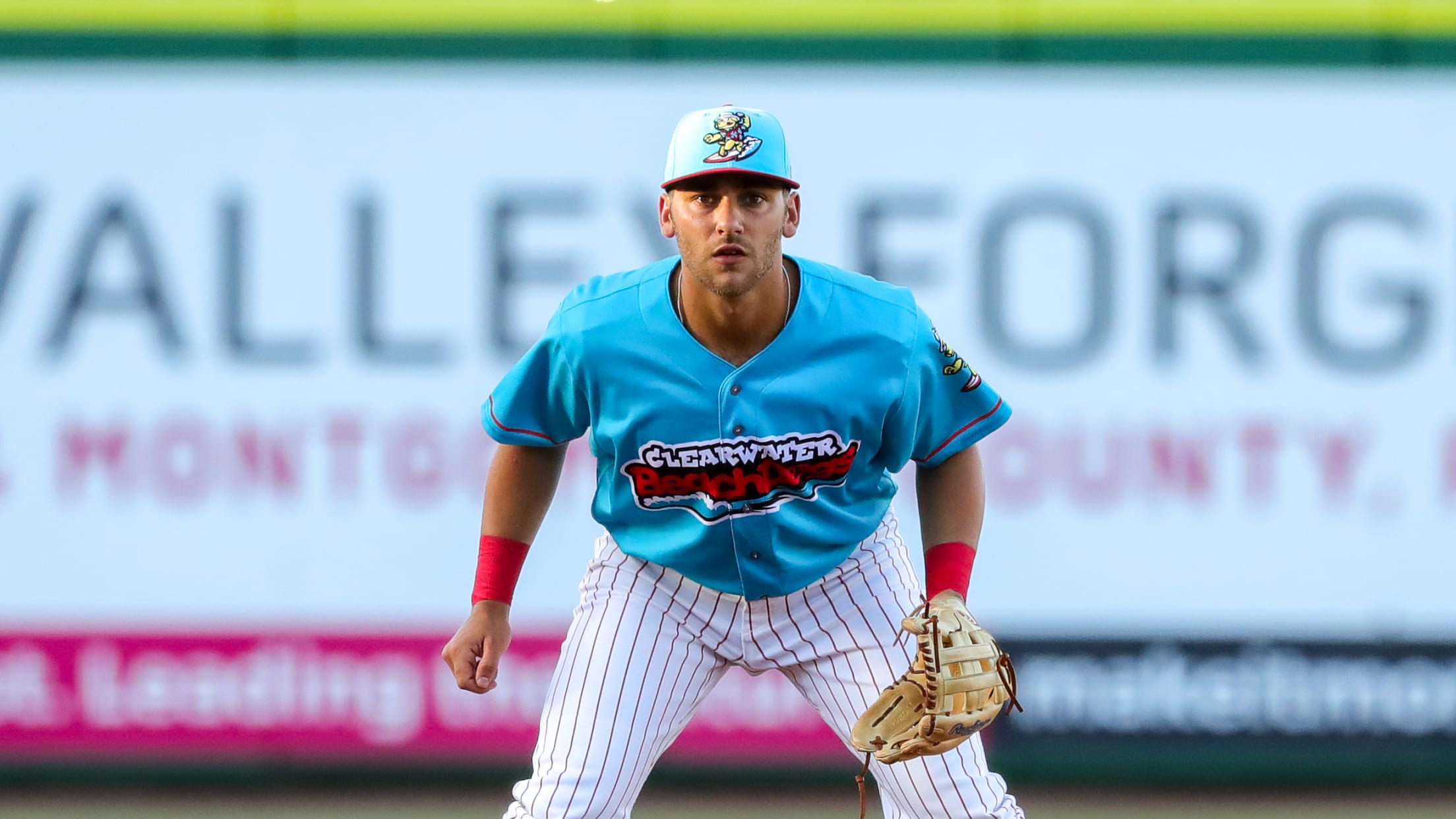 Group 3: Clearwater Beach Dogs (Clearwater Threshers)
Class A Advanced Clearwater's Beach Dogs identity also has its roots in a "Name the Team" contest. Prior to the 2004 season, the longtime Florida State League Philadelphia affiliate announced that, in conjunction with a move to a new stadium, they were changing their name from the Phillies to something wholly unique. Threshers ultimately won out over the Beach Dogs, but the team revived this canine surfer-themed identity for a 2018 "What Could Have Been" promotion. The multi-tasking Beach Dog in question is a literal south "paw," gripping a baseball as he nonchalantly rides a wave while decked out in a Hawaiian shirt, sunglasses and a floppy-brimmed cap. In 2019, the Threshers played as the Beach Dogs during each month's final Friday home game. These evenings included postgame concerts, and perhaps most relevantly, the opportunity to "woof down" 50-cent hot dogs.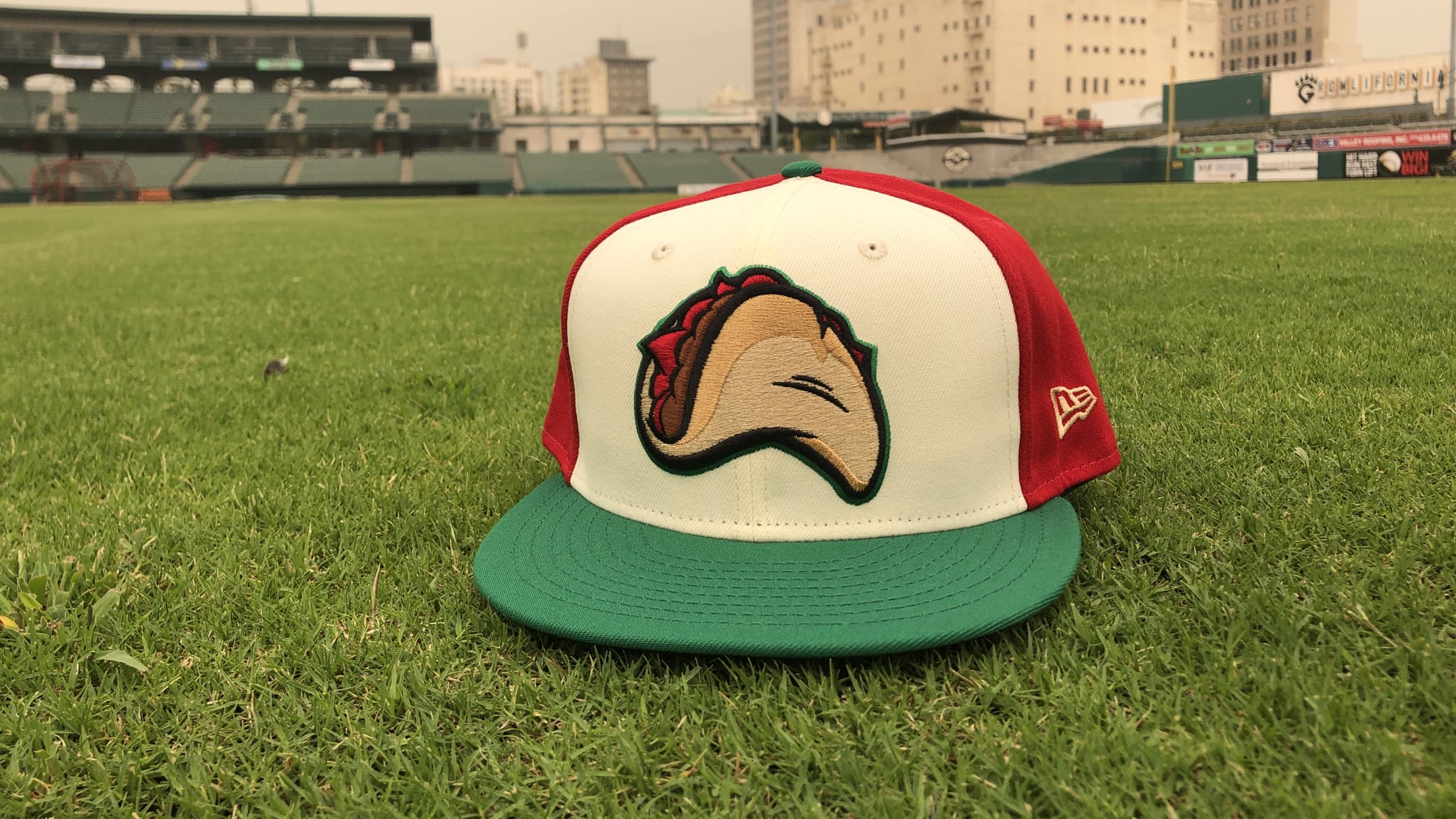 Group 4: Fresno Tacos (Fresno Grizzlies)
From the Trenton Pork Roll to the Mahoning Valley Peppers in Oil to the Omaha Runzas, Minor League teams temporarily adopting a regional food-based identity has become commonplace. But it's worth noting that a scant five years ago, the Triple-A Fresno Grizzlies were the first to do it. In 2015, the longtime Pacific Coast League entity announced they would play as the Fresno Tacos during that season's iteration of their long-running "Taco Truck Throwdown" promotion. This one-time-only event quickly expanded, and the Fresno Tacos now take the field during every "Taco Tuesday" home game.
According to the Grizzlies, playing as the Tacos allows them "to represent the diverse population of Central California and show love for what makes their city and area unique." Fresno's taco history is richer and deeper just about anywhere in the United States, dating back to the "lunchero" trucks that served food to migrant farm workers. But the identity, like tacos themselves, has a wide-ranging international appeal. Preparation techniques and ingredients may vary by region, but tacos are one of the few things most everybody can agree on.