Salem overpowers Wilmington 5-2
Esplin blasts two jacks in debut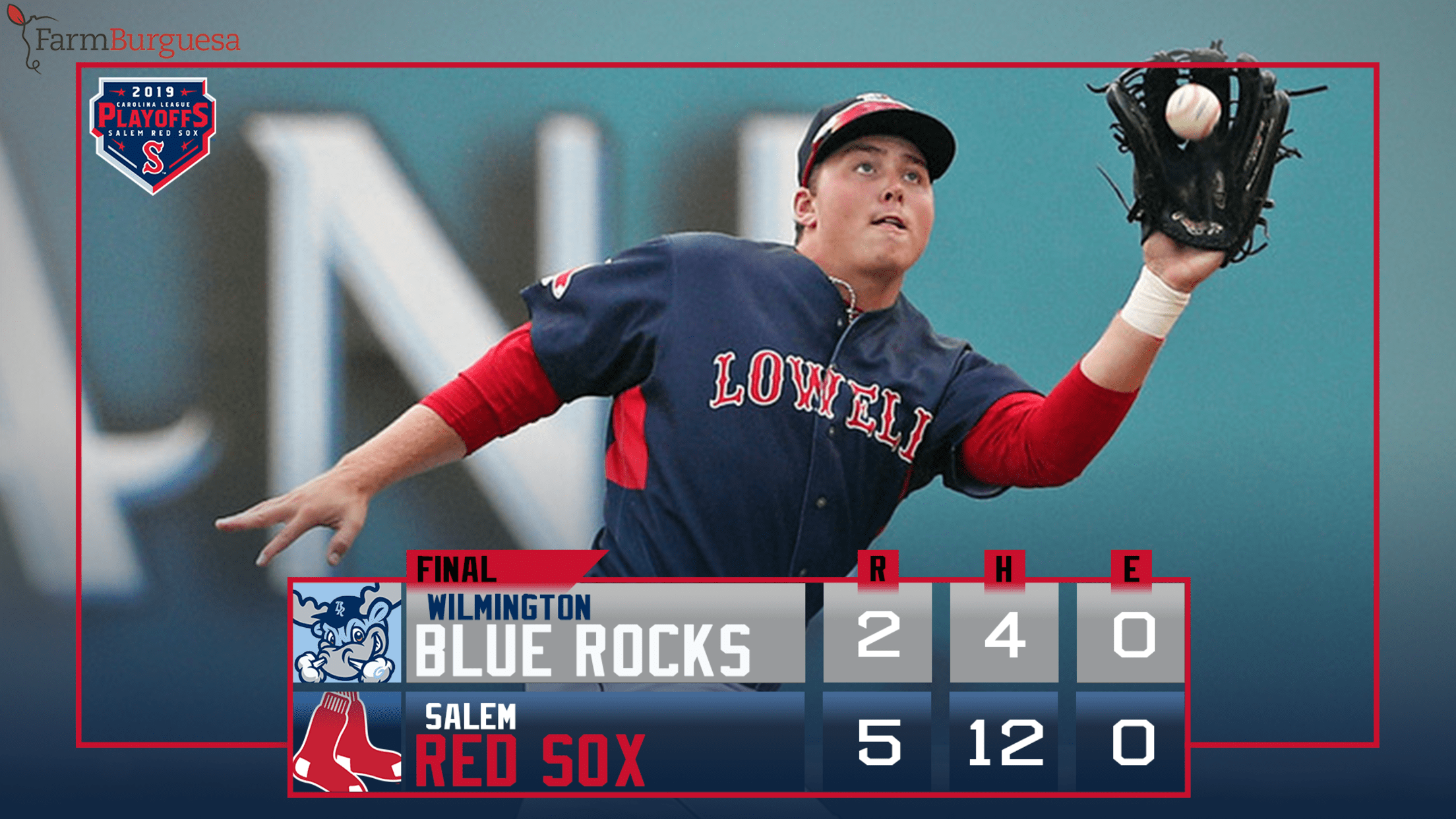 SALEM, Virginia (September 5, 2019) - Tyler Esplin destroyed two home runs in his first Carolina League postseason appearance to send the Salem Red Sox to a 5-2 win over the Wilmington Blue Rocks in Game One of the Carolina League North Division Championship Thursday night at Haley Toyota Field.How
Red Sox roll Blue Rocks 8-3
Sox bats smash records with 17-hit night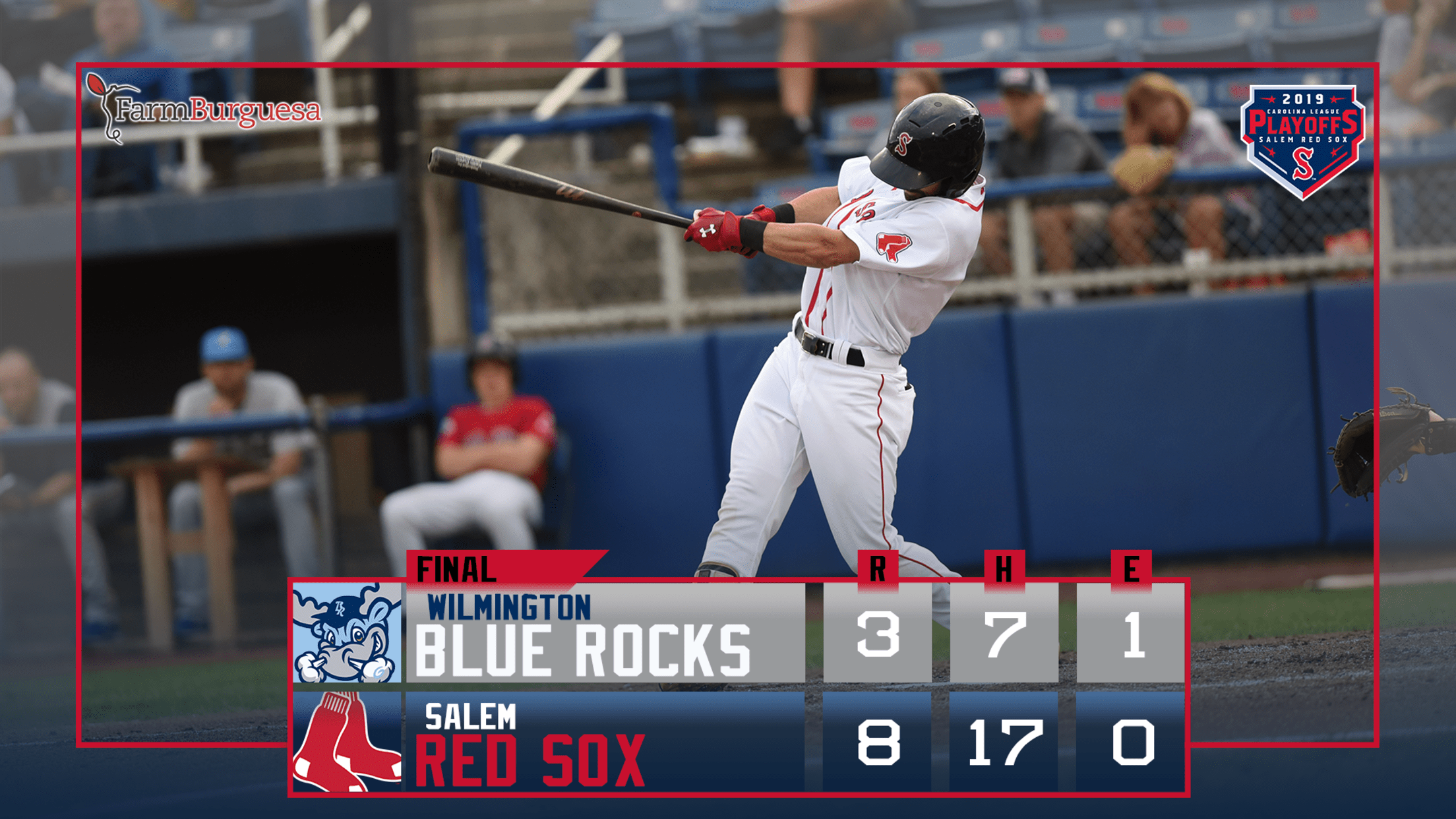 SALEM, Virginia (September 4, 2019) - The Red Sox blasted 17 hits Wednesday night at Haley Toyota Field to drop the Wilmington Blue Rocks 8-3 in Game One of the Carolina League North Division Championship.How it Happened * Salem attacked in the first inning. Garrett Benge led-off with a double,
Granberg leads Salem in Mills Cup opener
Red Sox outfield prospect collects three hits, plates three runs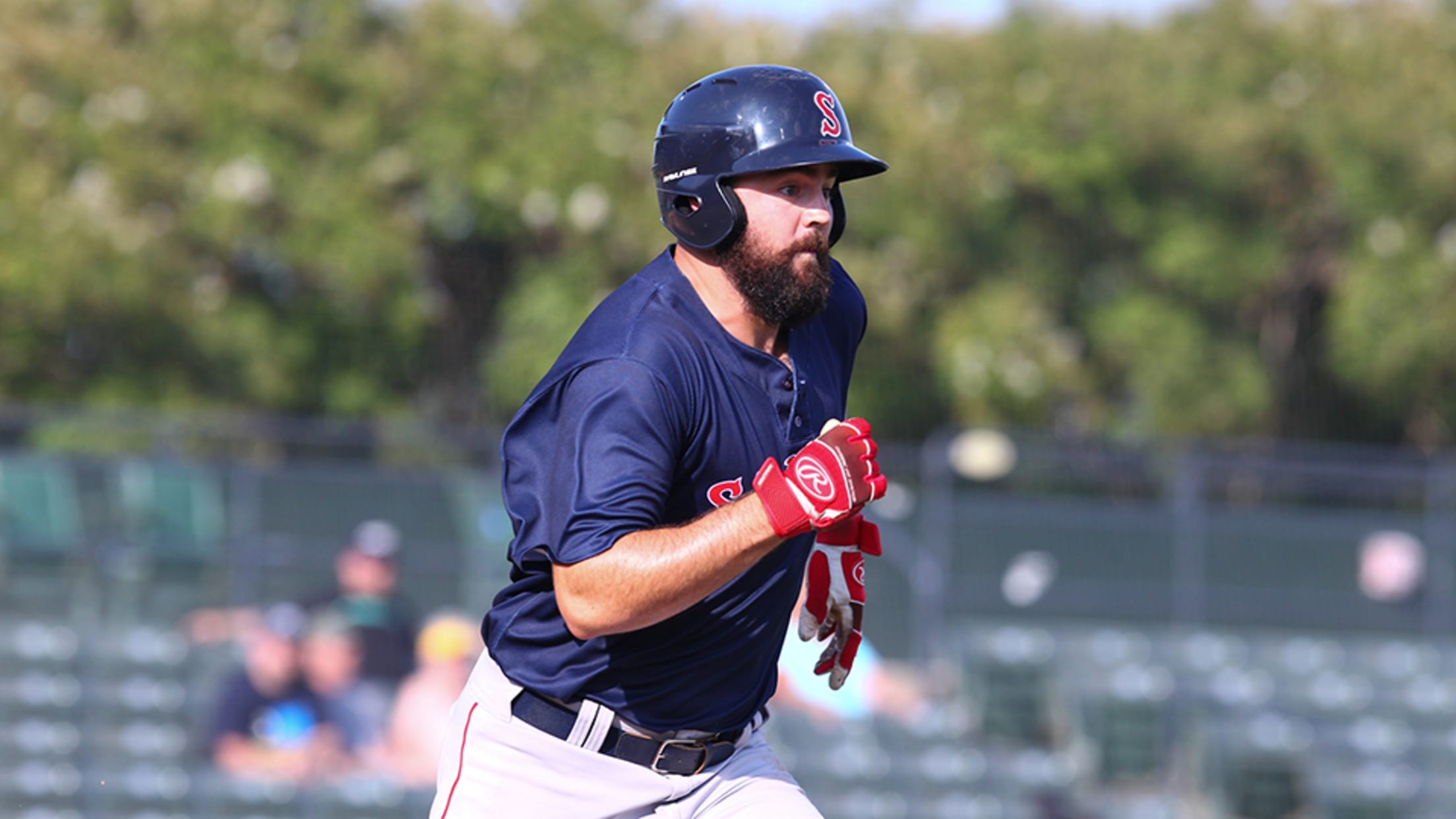 Devlin Granberg saved his best game in the Carolina League for the most important time of the year. The Red Sox prospect collected three hits, including a home run, and three RBIs to lead Class A Advanced Salem to an 8-3 victory in Game 1 of the best-of-5 Carolina League semifinals.
Blue Rocks overcome Red Sox 6-5
Curcio, Benge blast jacks in effort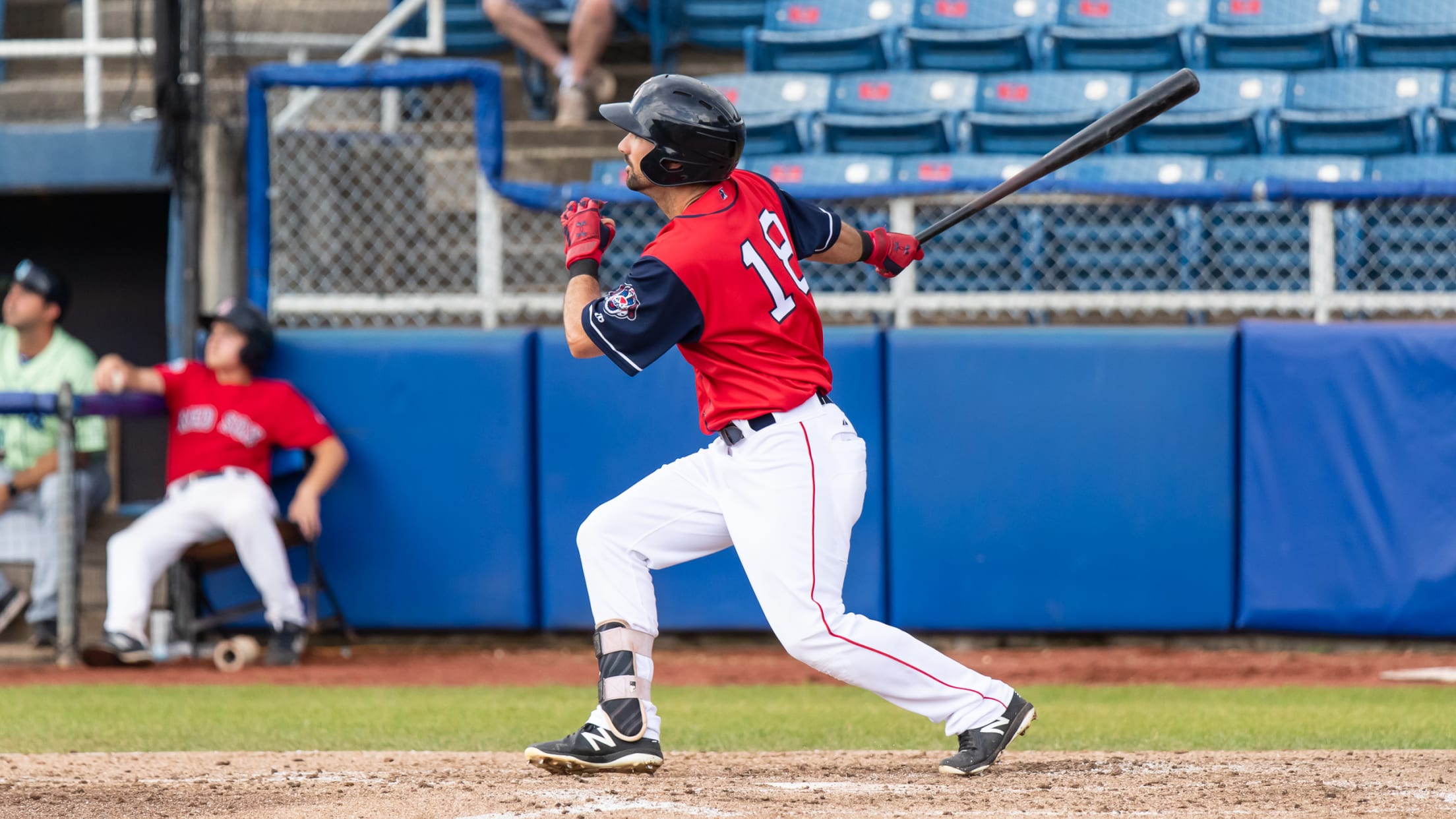 WILMINGTON, Delaware (August 20, 2019) - Keith Curcio and Garrett Benge delivered a pair of jacks but the Salem Red Sox fell short to the Wilmington Blue Rocks, 6-5 Tuesday night at Frawley Stadium.How it Happened * Wilmington jumped to an early 2-0 lead in the first inning on a
Sox shutout Pelicans 1-0
Ward hurls second-straight scoreless performance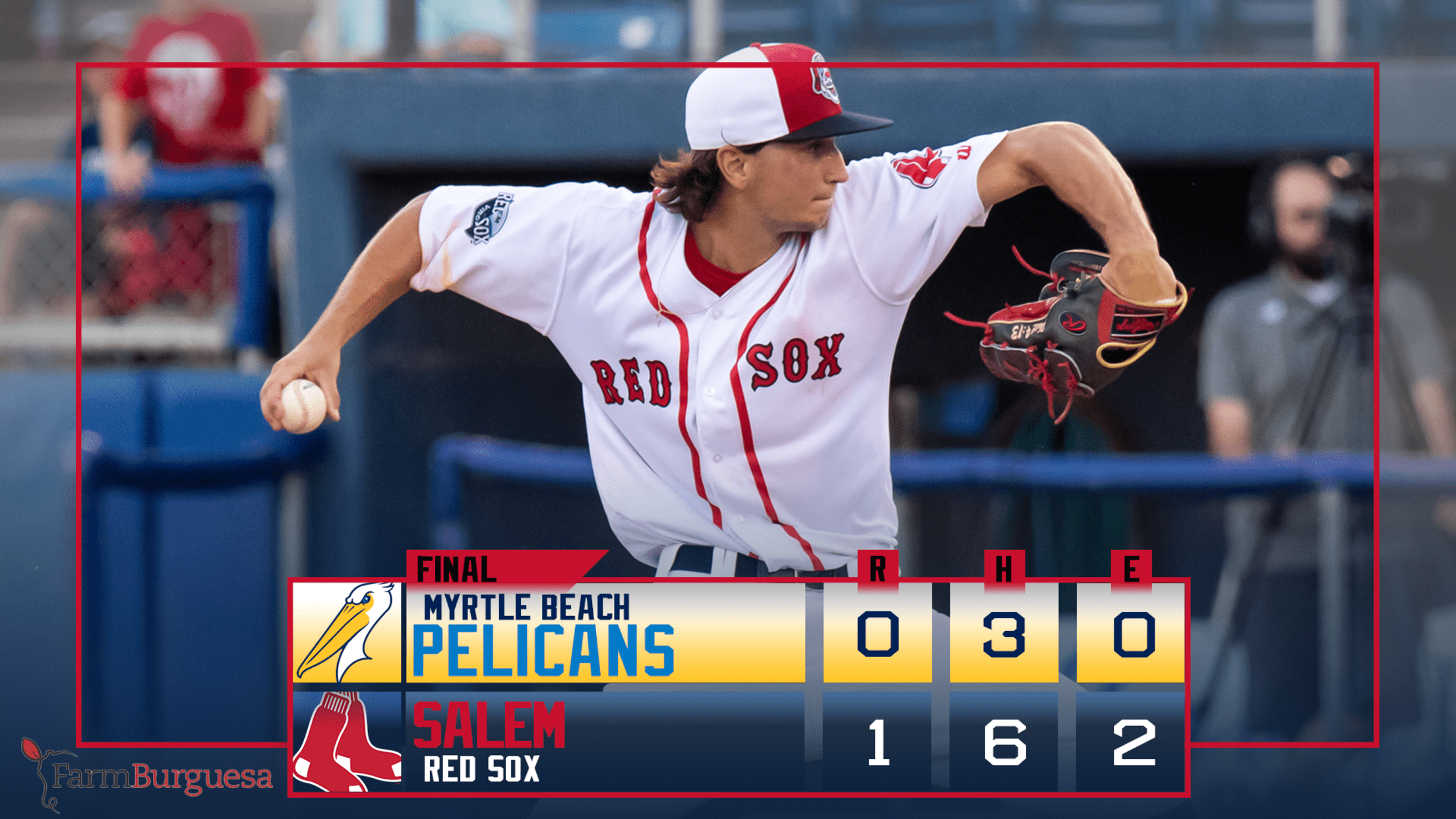 MYRTLE BEACH, South Carolina (August 16, 2019) - Thaddeus Ward dealt five innings of shutout ball en route to a 1-0 win for the Salem Red Sox over the Myrtle Beach Pelicans Friday night at TicketReturn.com Field.How it Happened * The stalemate finally broke in the fifth inning. Keith Curcio
Red Sox take seesaw affair from Keys 7-5
Williams shines in Carolina League debut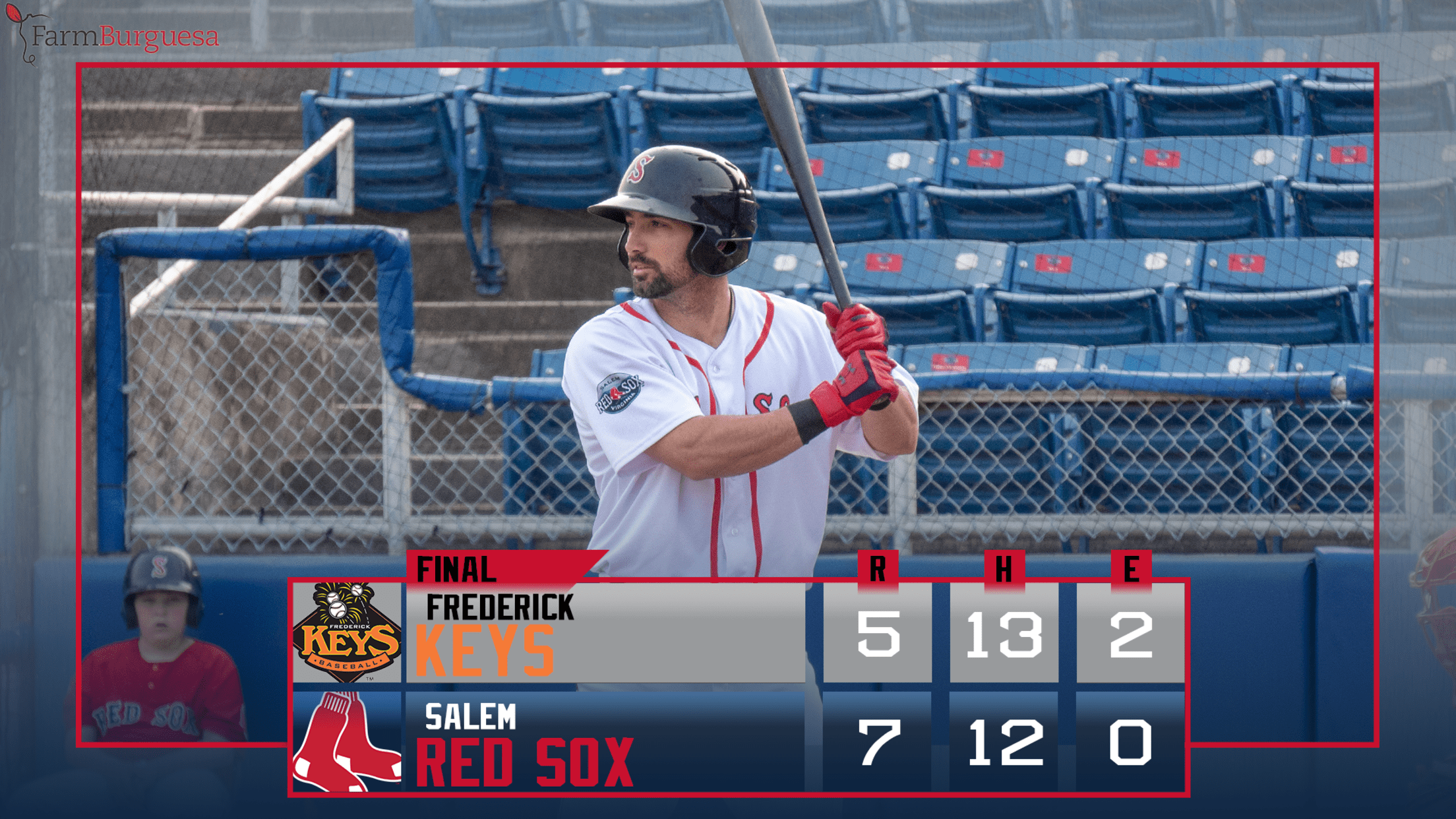 SALEM, Virginia (August 14, 2019) - The Salem Red Sox scored five unanswered runs en route to a 7-5 win over the Frederick Keys on Wednesday night at Haley Toyota Field. It was the Red Sox fourth straight win and gives the team a chance at a sweep tomorrow.How it
BeerMongers douse Hillcats 4-2
Curcio, Nishioka knock multi-hit night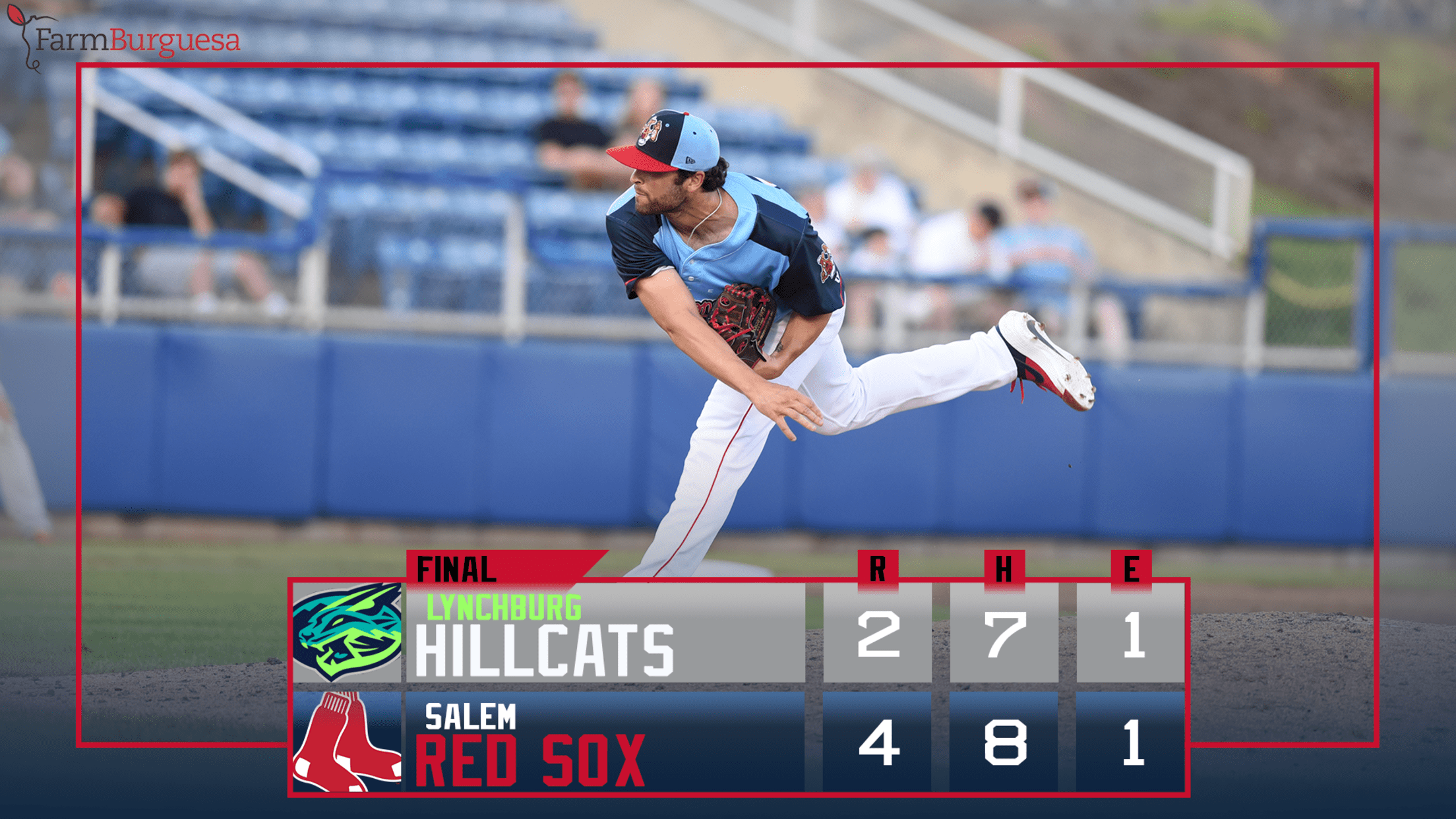 SALEM, Virginia (August 8, 2019) -The Salem BeerMongers doused the Lynchburg Hillcats 4-2 Thursday night at Haley Toyota Field.How it Happened * Lynchburg snagged a 1-0 lead in the third inning on an error.* Devlin Granberg drew a two-out walk in the bottom of the frame. Pedro Castellanos doubled to
Dash drop Salem 8-6 in ninth inning rally
Benge homers in loss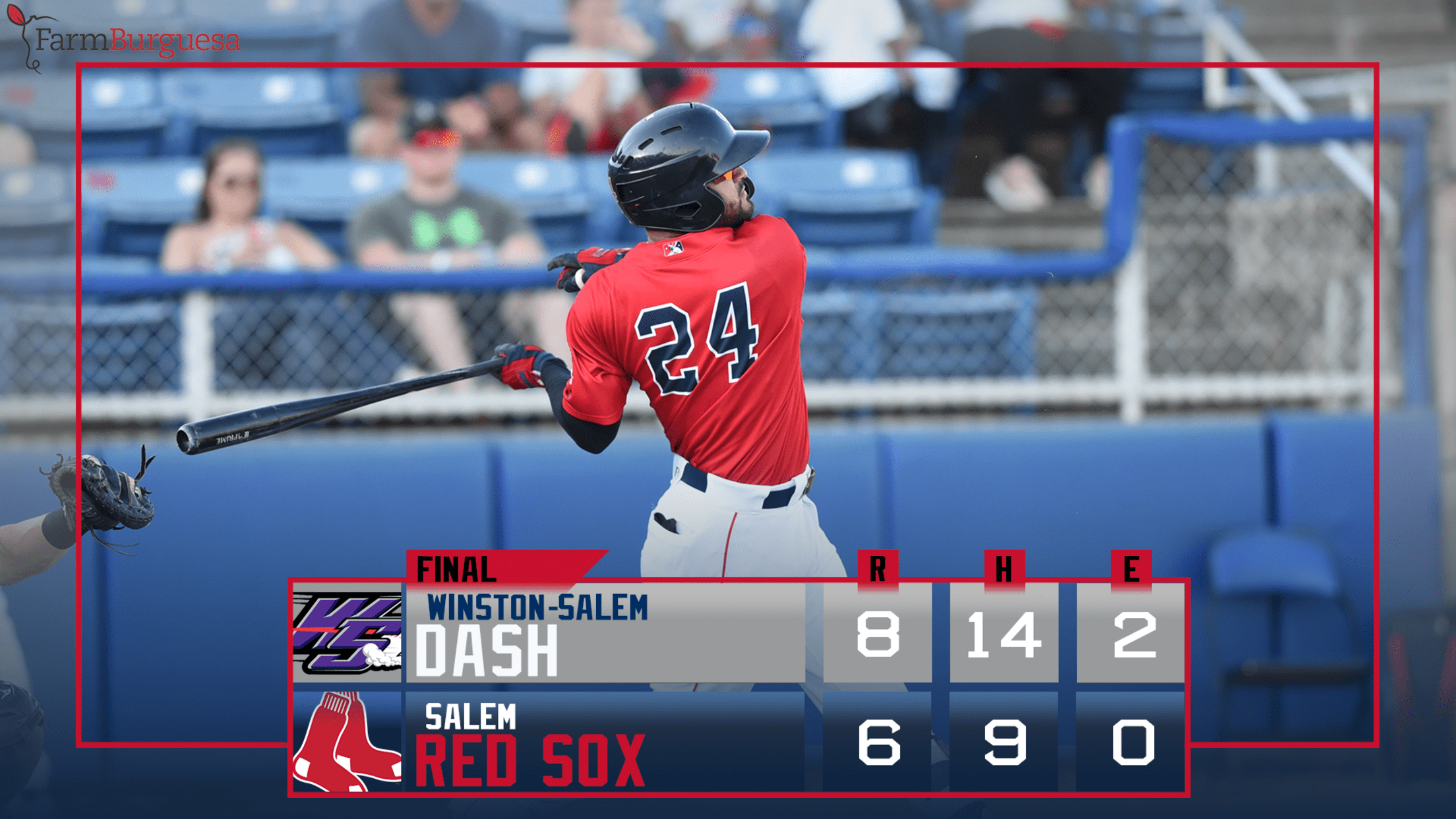 SALEM, Virginia (July 24, 2019) - Garrett Benge homered as Salem cruised along but a ninth-inning rally from Winston-Salem dropped the Red Sox 8-6 Wednesday afternoon at Haley Toyota Field.How it Happened * Winston-Salem snagged an initial 1-0 lead in the second on a passed ball.* The Red Sox pushed
Sox slam Woodpeckers 11-1
Thompson complete game backed with more bombs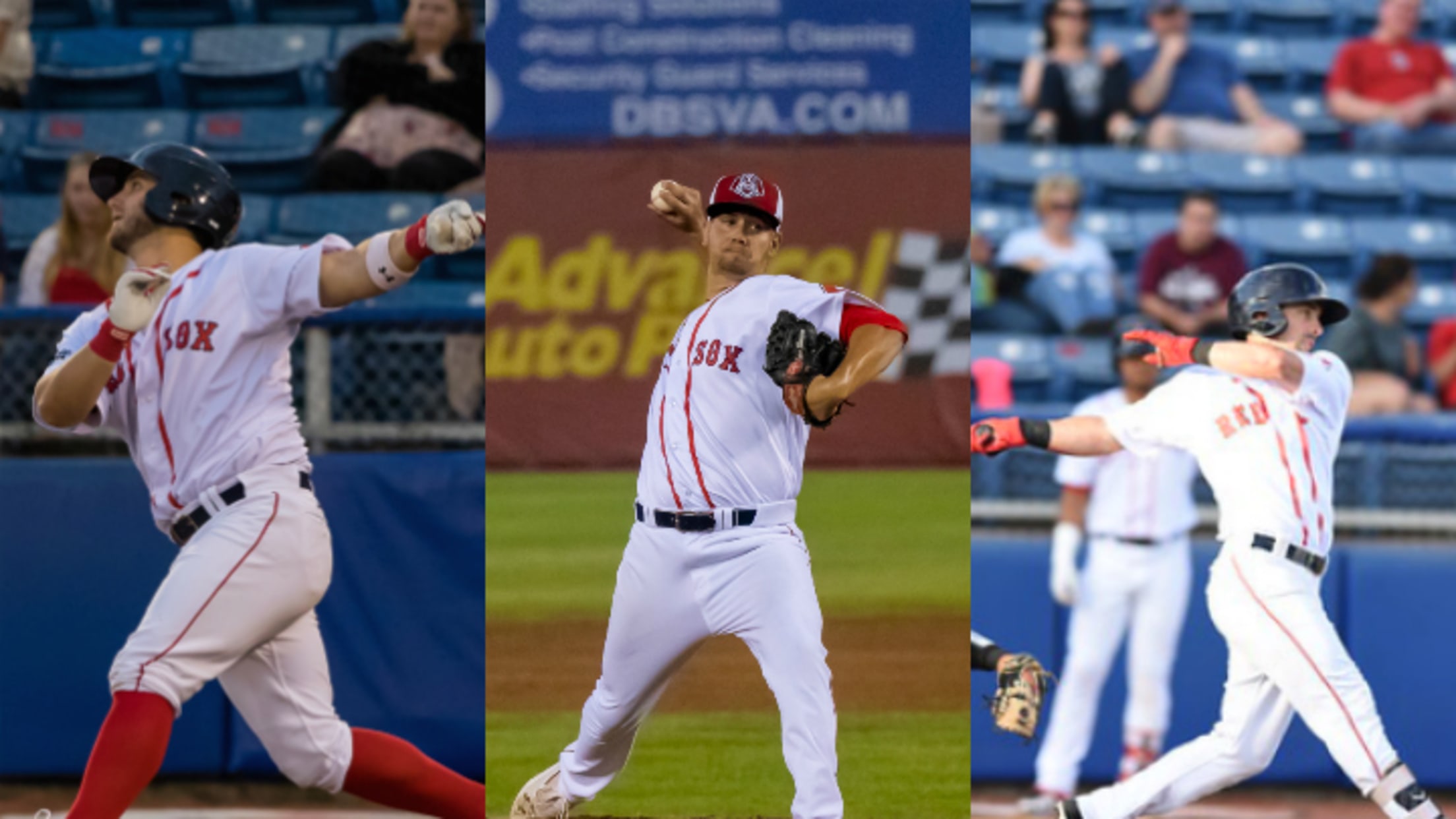 Fayetteville, North Carolina (July 2, 2019) - Salem backed up Dylan Thompson's one-run complete game with a 14-hit tirade to drop Fayetteville 11-1 Tuesday night at SEGRA Stadium.How it Happened * Jagger Rusconi destroyed his second home run of the series to start the contest and snag an early lead.
Comeback kids! 'Dogs win 6-5 over Binghamton in Game 1
Game Two postponed/Doubleheader in August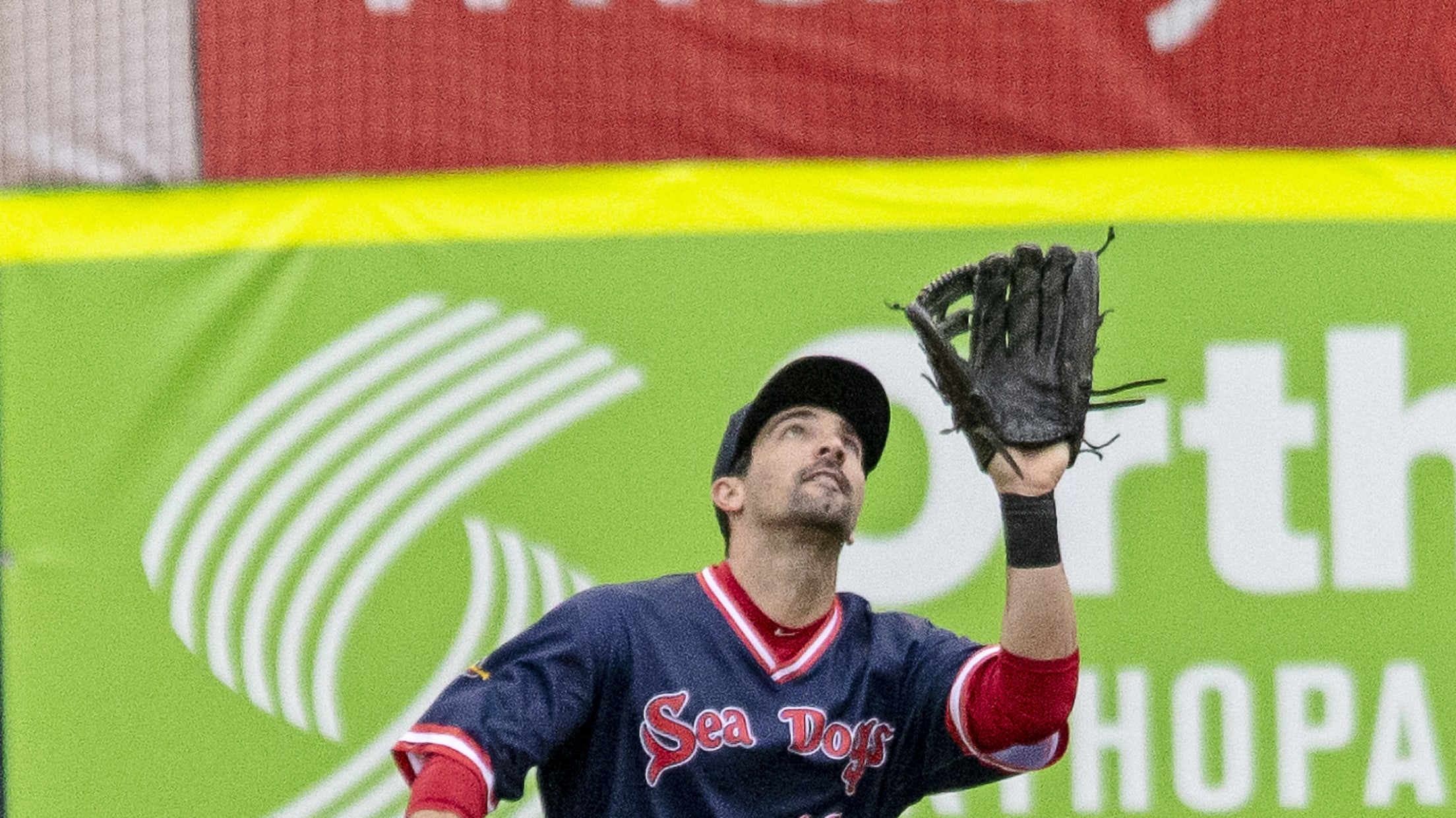 Binghamton, NY - The Portland Sea Dogs (19-34) completed a three-game sweep of the Binghamton Rumble Ponies (30-21) with a 6-5 win in game one of a doubleheader on Sunday afternoon at NYSEG Stadium. For the second straight day, game two was postponed and will be made up in August.
A record night for Portland! 20-2 win at Binghamton
Portland sets team record for runs and hits (26)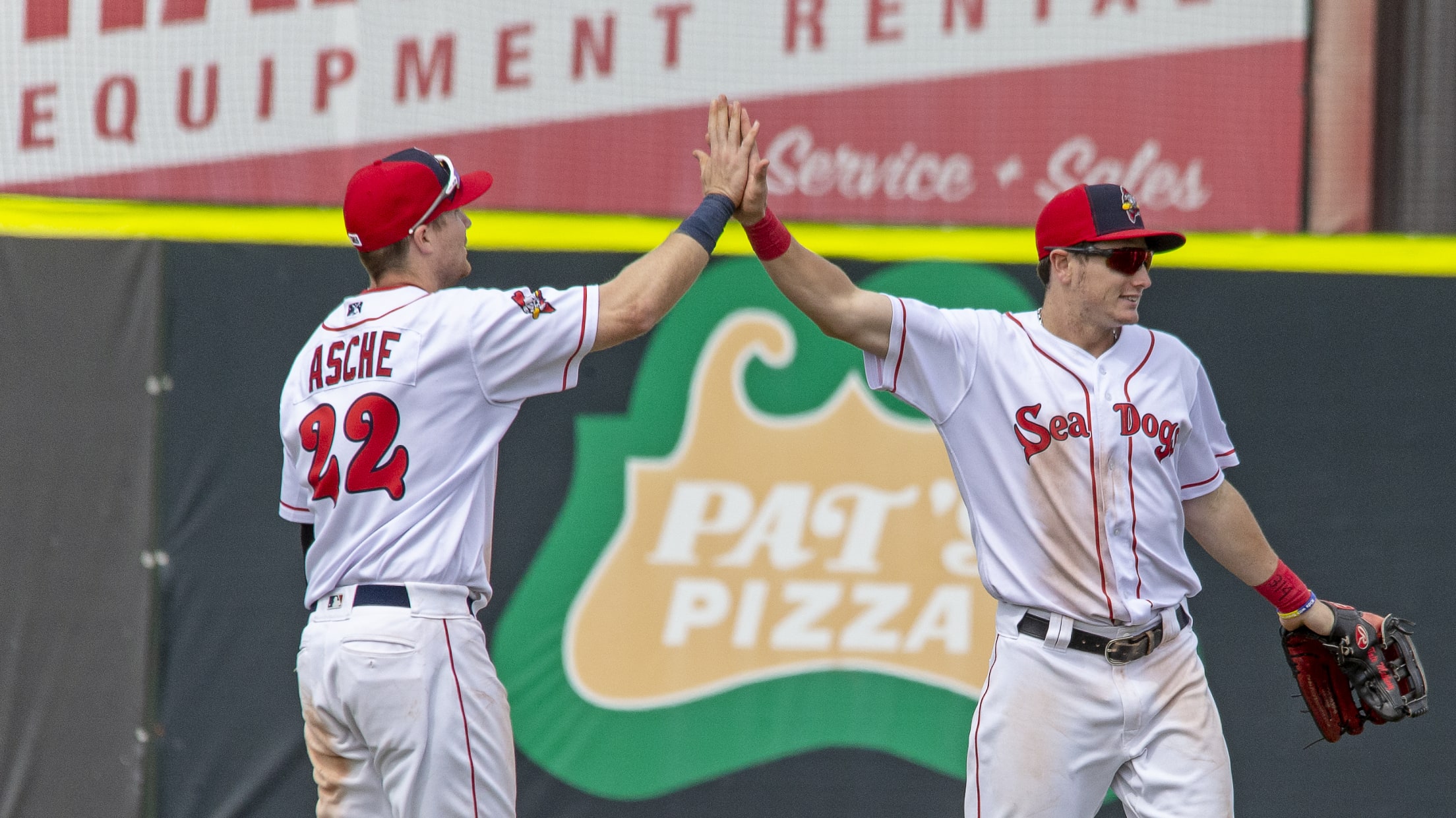 Binghamton, NY - The Portland Sea Dogs (17-34) set three offensive franchise records in a 20-2 win over the Binghamton Rumble Ponies (30-19) on Friday night at NYSEG Stadium. Portland set new team records in runs, hits (26), and total bases. They hit six homers, the most since May 29th
Asche homers in 3-2 loss at Trenton
Kyle Hart fires seven strong innings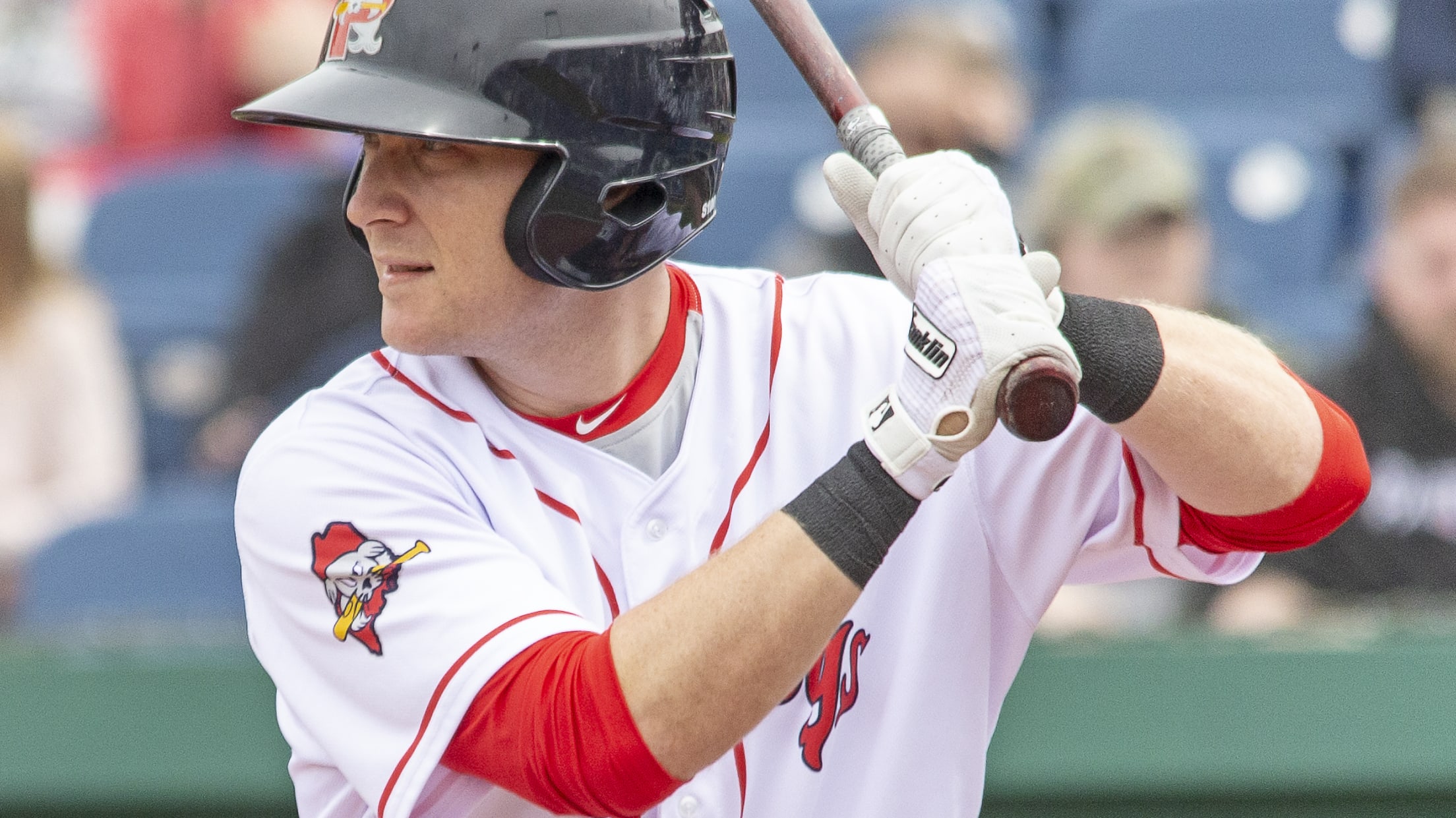 Trenton, N.J. - The Trenton Thunder (27-17) scored two runs in the sixth inning and held on for a 3-2 win over the Portland Sea Dogs (13-31) on Thursday morning at Arm & Hammer Park. Portland finishes 1-8 on the trip and returns to Hadlock Field on Friday night.
'Dogs erase 7-0 deficit, win 11-7 in 10 at Reading
Bullpen works 8.1 IP on one run and 10 K's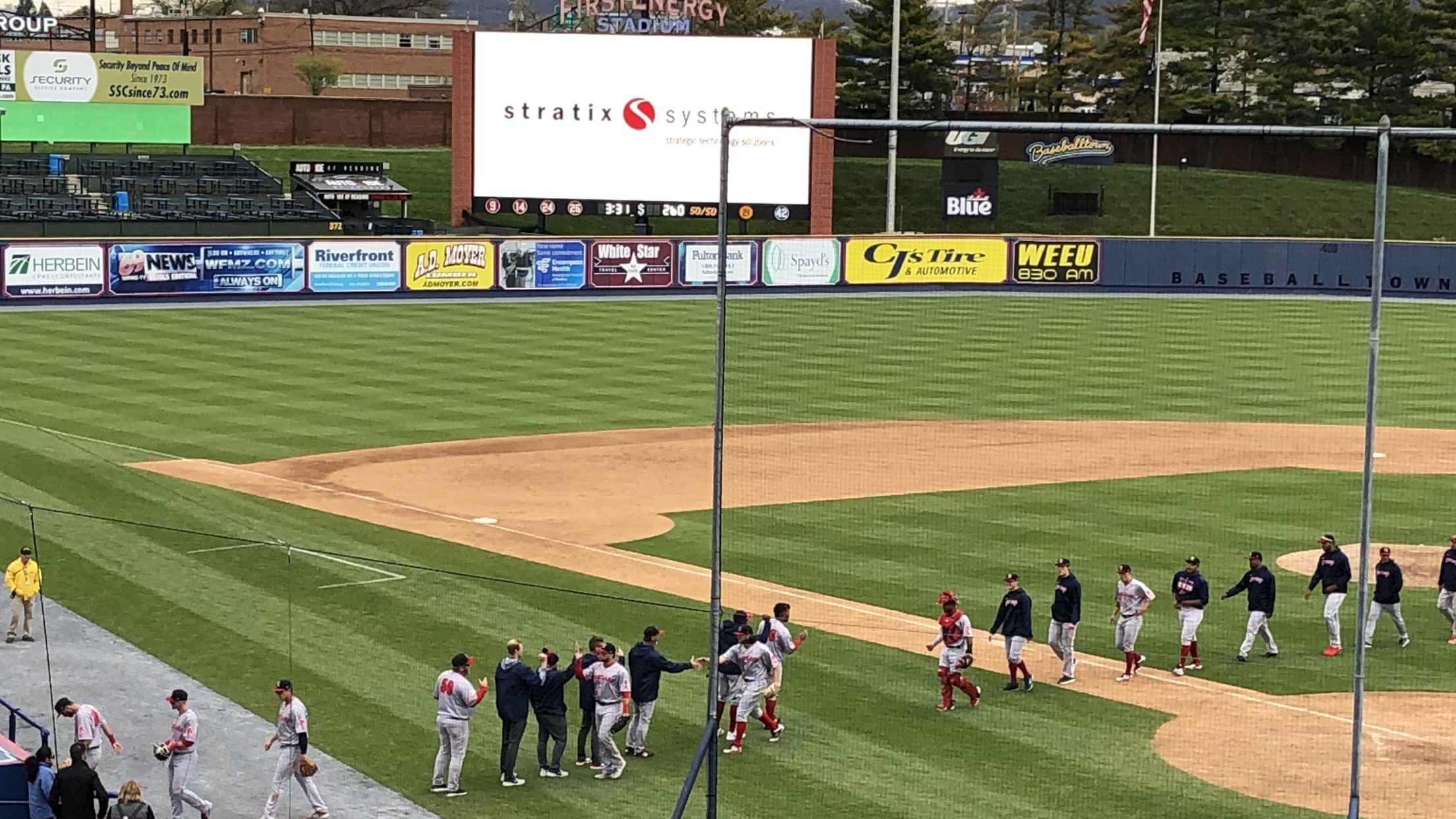 Reading, Pa. - The Portland Sea Dogs (3-7) scored 11 unanswered runs and grabbed the series finale from the Reading Fightin Phils (6-5), 11-7 in 10 innings on Wednesday afternoon at FirstEnergy Stadium. Portland won their first series of the season and return home on Thursday night.
Braves come up short in 3-2 loss
Despite quality start by Allard, Chattanooga takes game one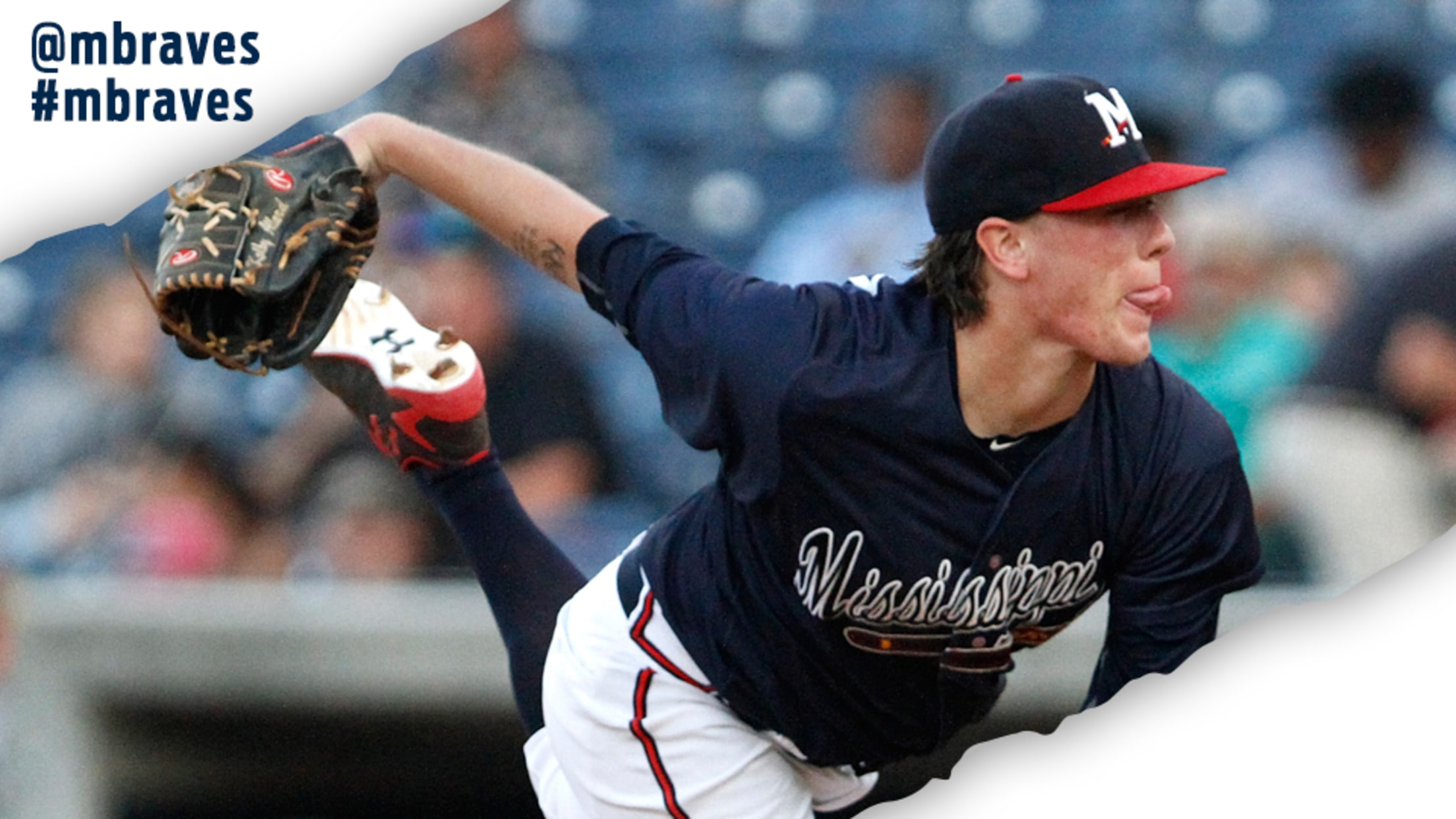 CHATTANOOGA, TN -- The Braves began a five-game series at AT&T Field Monday night with a 3-2 loss against the top team in the Southern League, the Chattanooga Lookouts.The game was scoreless through three innings before Chattanooga (40-16, 82-44) got on the board in the bottom of the fourth. Nick
Mississippi falls to Biloxi in series opener
Austin Riley's three-run homer not enough for M-Braves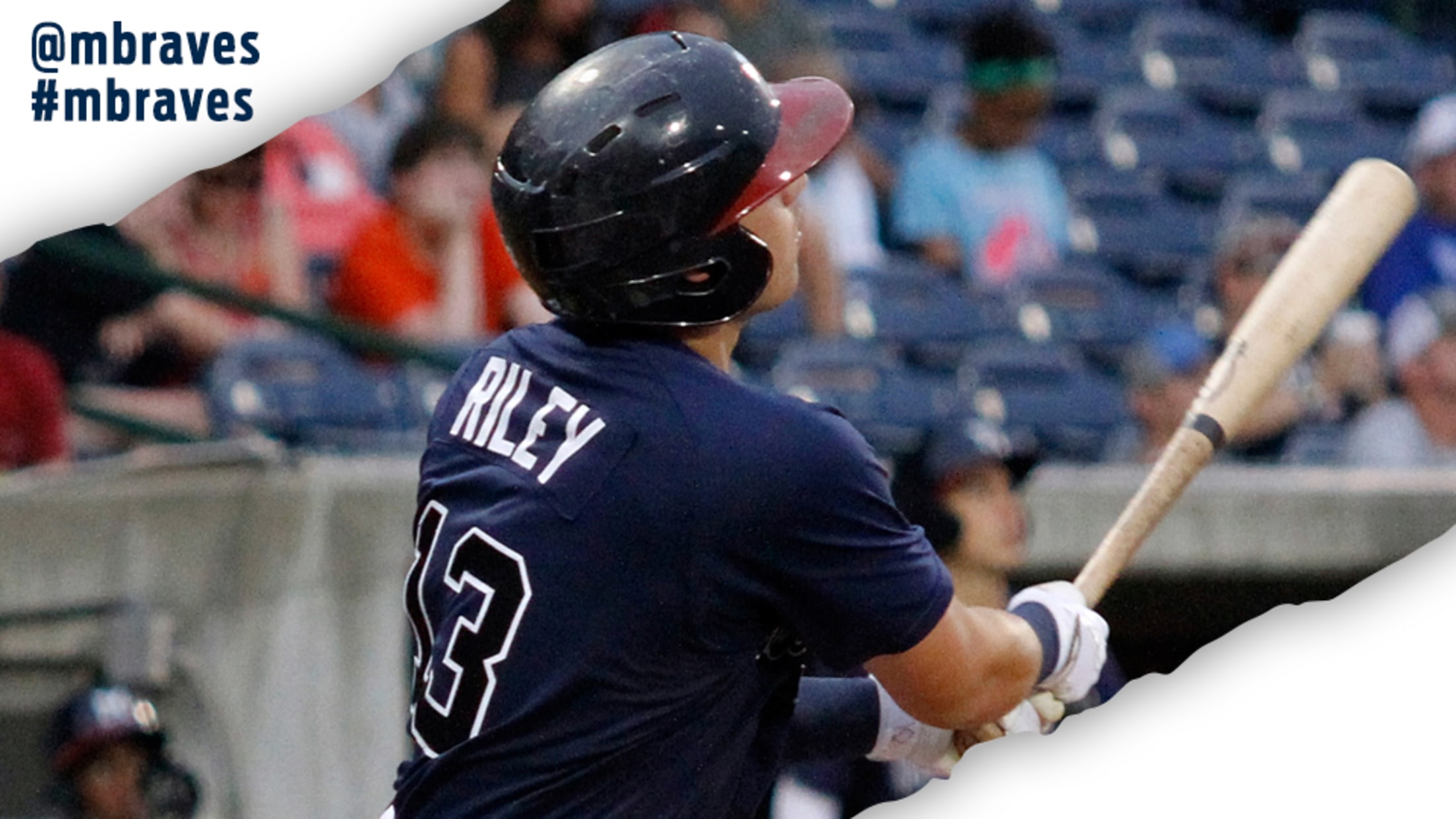 PEARL, MS -- The Mississippi Braves (12-29, 46-65) couldn't capitalize on two big innings and fell 7-6 to a late rally by the Biloxi Shuckers (19-22, 55-55) in the series opener at Trustmark Park.Despite another quality outing from right-hander Mike Soroka, who turned 20 today, the M-Braves were unable to
Blue Wahoos walk off with 2-1 win over Braves
Goeddel's RBI double in the bottom of the ninth lifts Pensacola over Mississippi
PENSACOLA, FL -- In four previous trips to the plate, Pensacola's Tyler Goeddel walked three times, one intentionally, and went down on strikes in his fourth trip to the plate. But in the bottom of the ninth, with Blake Trahan on first after a single, Goeddel stroked a double over the
Soroka shuts out Blue Wahoos 2-0
Keith Curcio provides offense with sacrifice fly and solo home run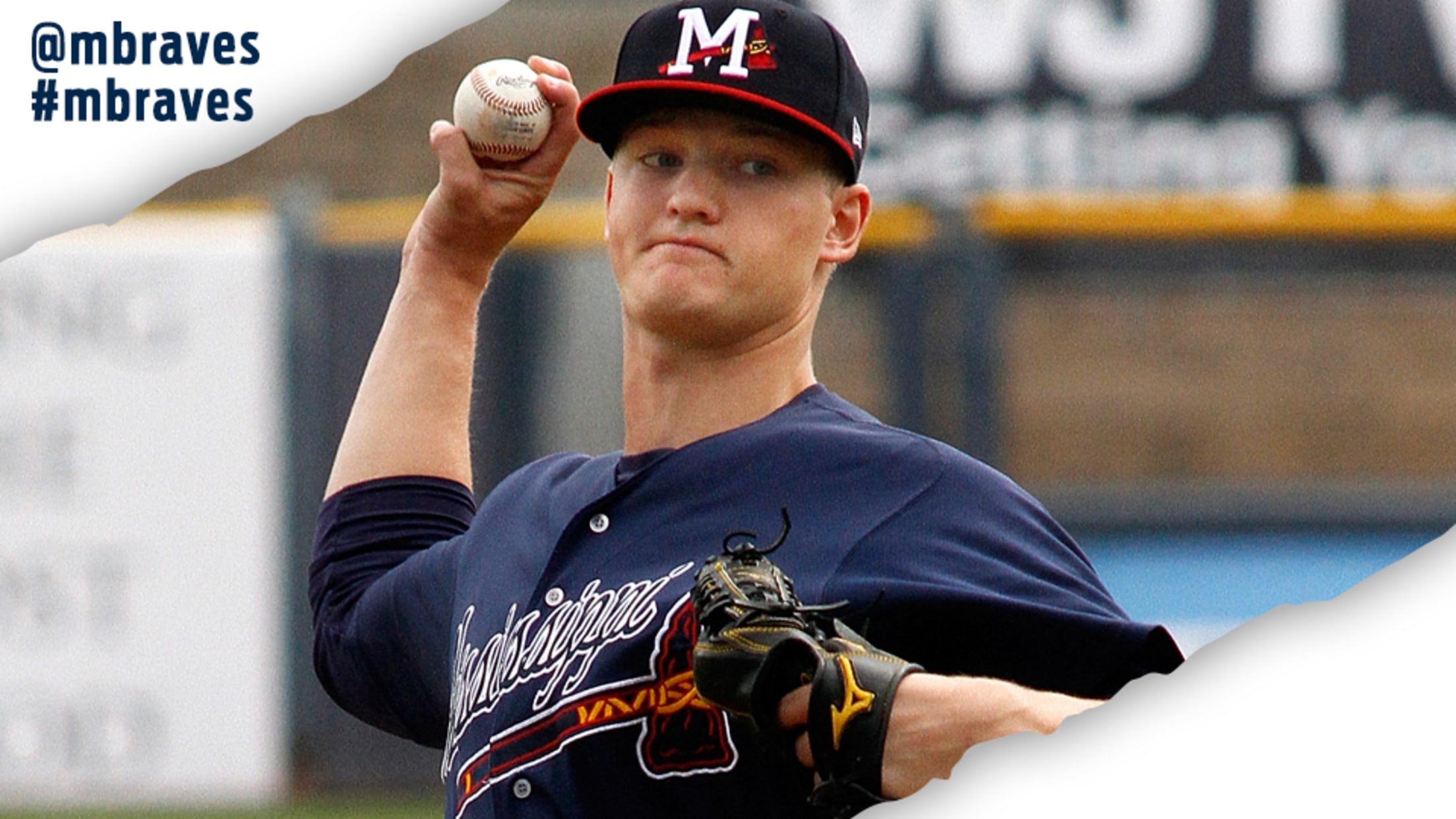 PENSACOLA, FL -- The Braves made moves and found chemistry to hand Mississippi (5-15, 39-51) its first win in five games. Ronald Acuña Jr. was promoted to Triple-A Gwinnett earlier today where he went 3-for-4 with a home run in his debut while Austin Riley and Tyler Neslony made their Double-A
Mississippi can't repel late Generals rally
Two home runs not enough for M-Braves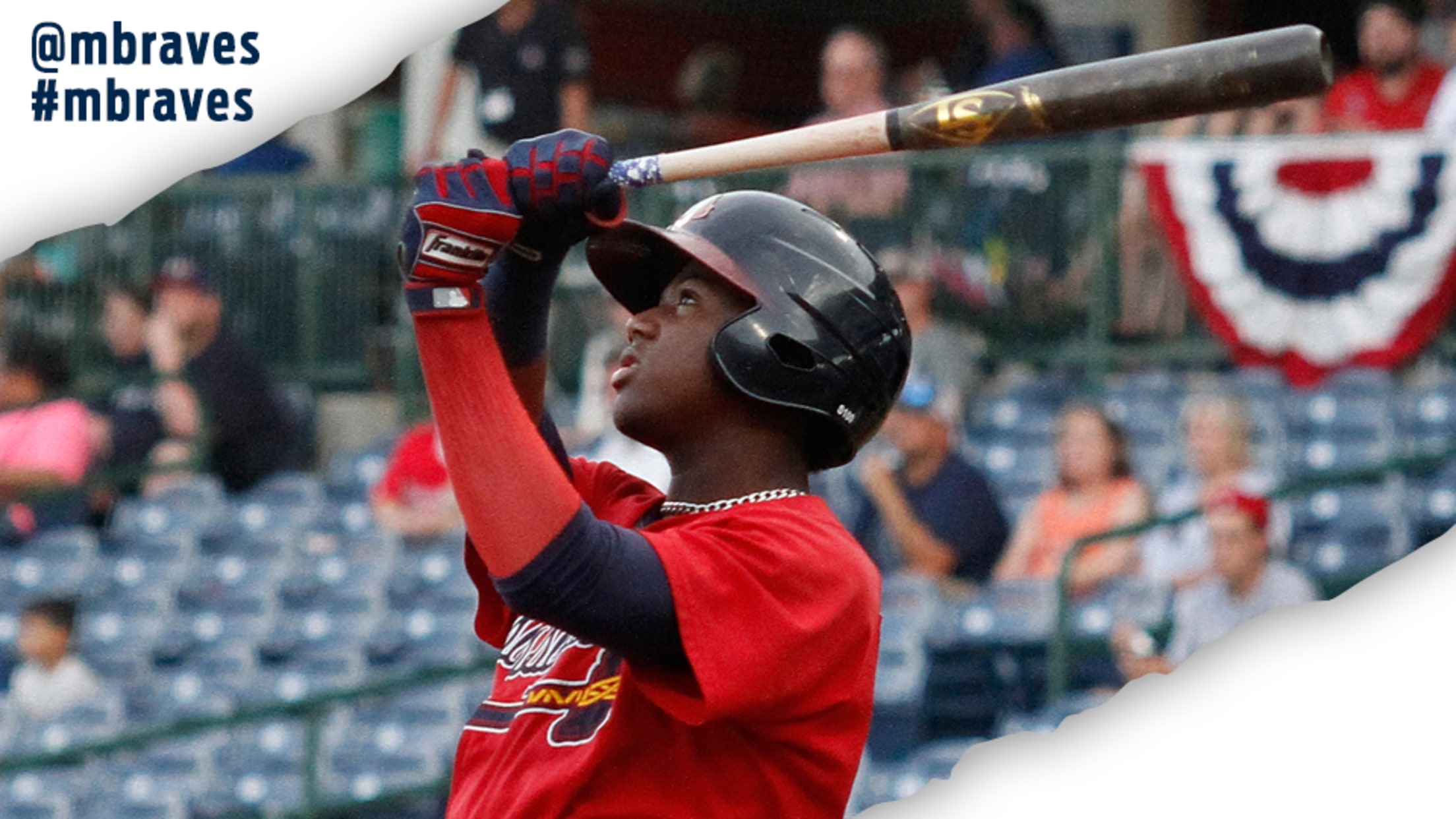 PEARL, MS -- After dropping the first two games of the series without scoring a run, the Mississippi Braves (4-14, 38-50) brought the offense to Trustmark Park for game three against the Jackson Generals (10-9, 47-42) but could not hold off a furious rally by Jackson in the latter innings, falling
Soroka pitches M-Braves past Shuckers
Mississippi turns four double plays to secure 2-1 win over Biloxi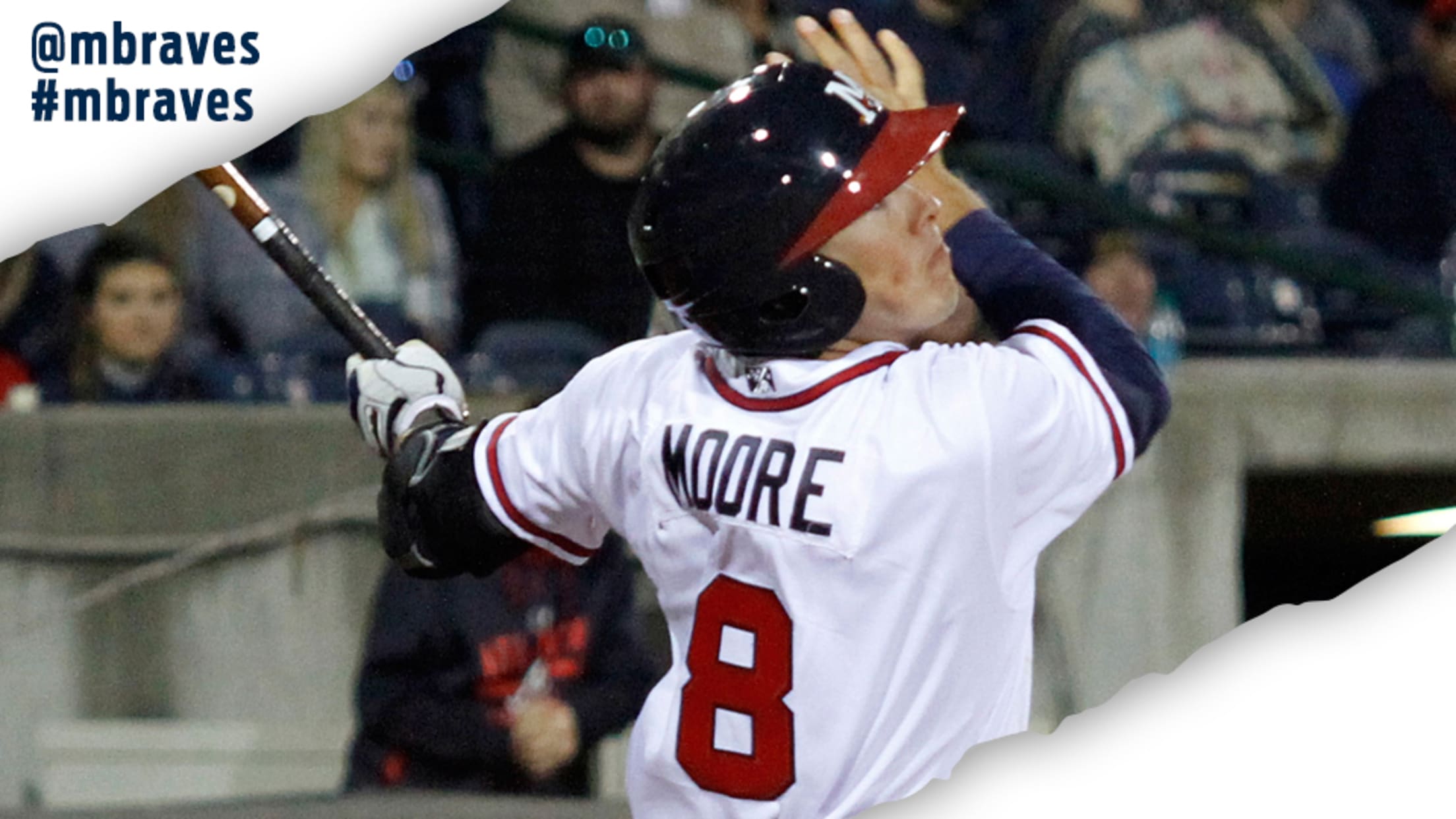 BILOXI, MS -- Mississippi pitchers scattered 13 hits and got timely double plays four times to limit Biloxi (38-34) to only one run, edging out a 2-1 win over the Shuckers in game three of the five game series at MGM Park on the Mississippi Gulf Coast Saturday night.Mike Soroka pitched
Biscuits blast M-Braves 11-1 in game one
Montgomery draws 12 walks off Braves pitching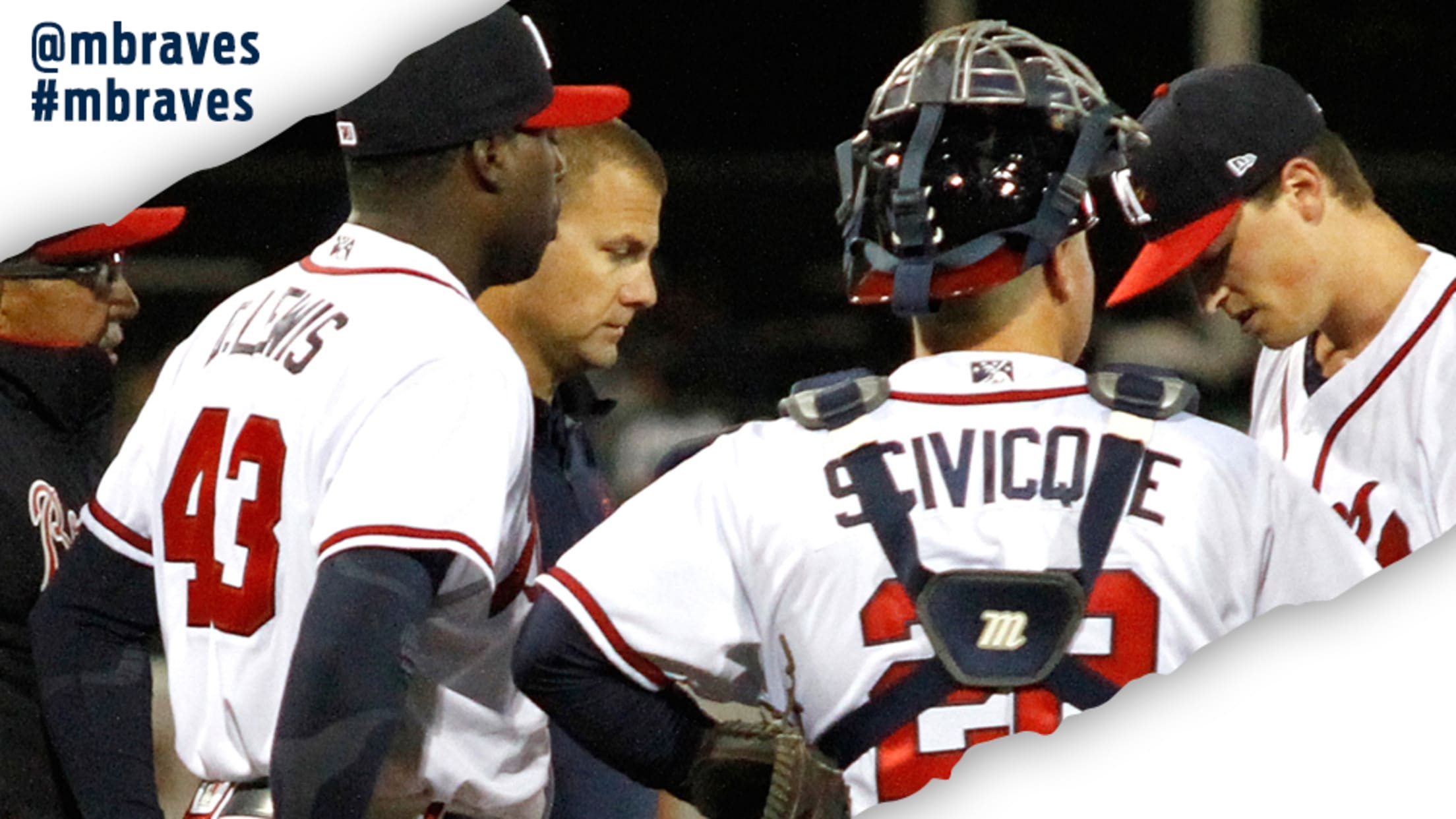 PEARL, MS -- In game one of the final series before the Southern Leauge All-Star Break, the Mississippi Braves (32-34) played host to the Montgomery Biscuits (35-31) and fell by a score of 11-1 Wednesday at Trustmark Park.In his Double-A debut, Tyler Pike (0-1) took the mound against a formidable foe.
Late rally gives Pensacola 6-5 win over M-Braves
After two pitcher's duels, offenses explode for 24 hits and 11 runs in game three
PEARL, MS -- Game three between the Mississippi Braves (23-25) and the Pensacola Blue Wahoos (27-21) could not have gone anymore off script from the first two games of the series if it had been written in Hollywood. After two nights of prolific pitching, both teams brought the bats to Trustmark
Jumbo Shrimp score early, late to sink Braves
First inning homer, last inning wild pitch lift Jacksonville in series finale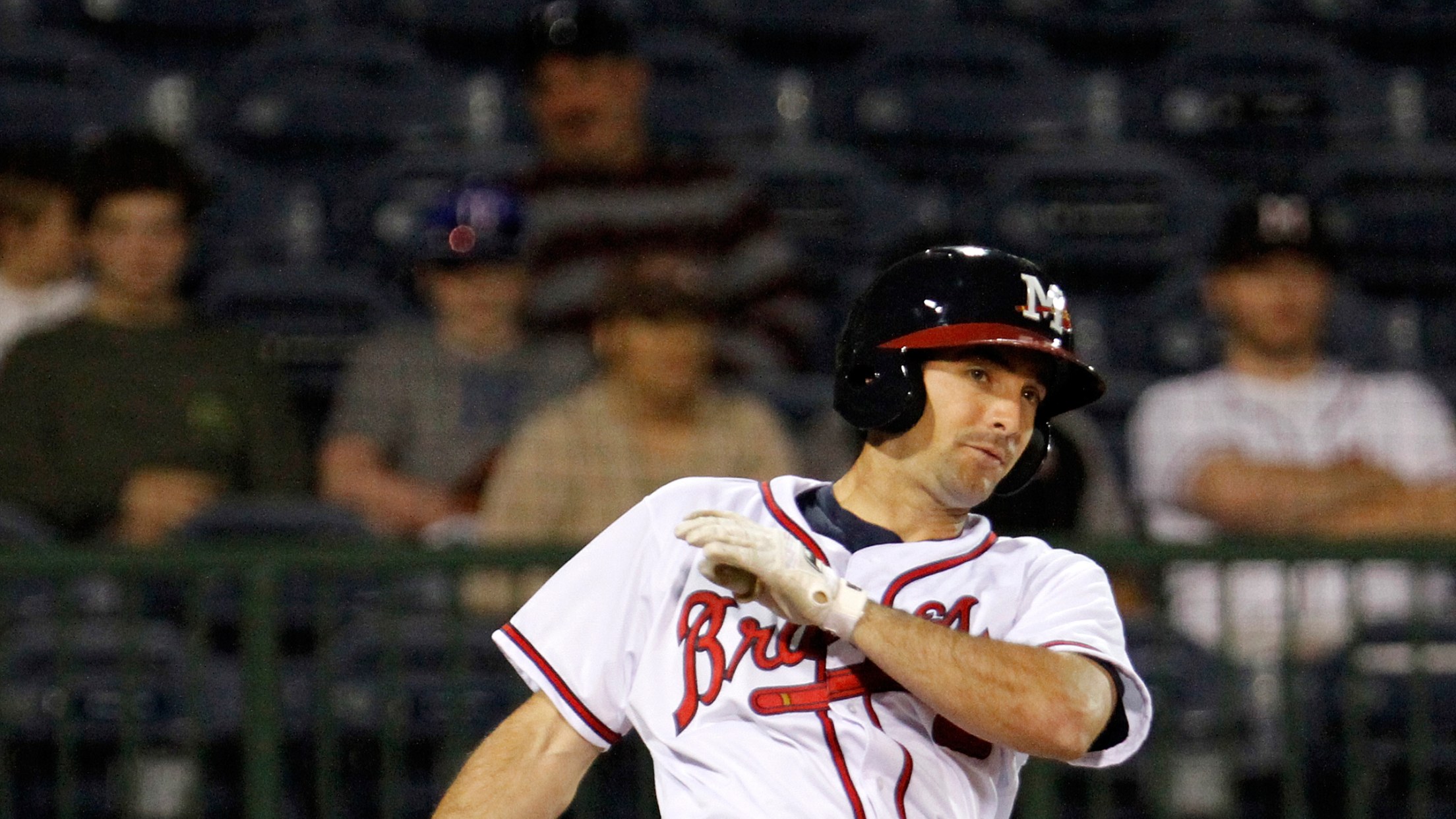 JACKSONVILLE, FL -- KC Serna hit a solo home run in the first inning and Alex Glenn crossed the plate in the bottom of the eighth, leading Jacksonville (19-26) to a 5-2 win over Mississippi (22-23) at the Baseball Grounds of Jacksonville Monday as the two teams wrapped up their last
Jacksonville boots Mississippi 10-3
Behind the stellar pitching of Kickham, Jumbo Shrimp clinch series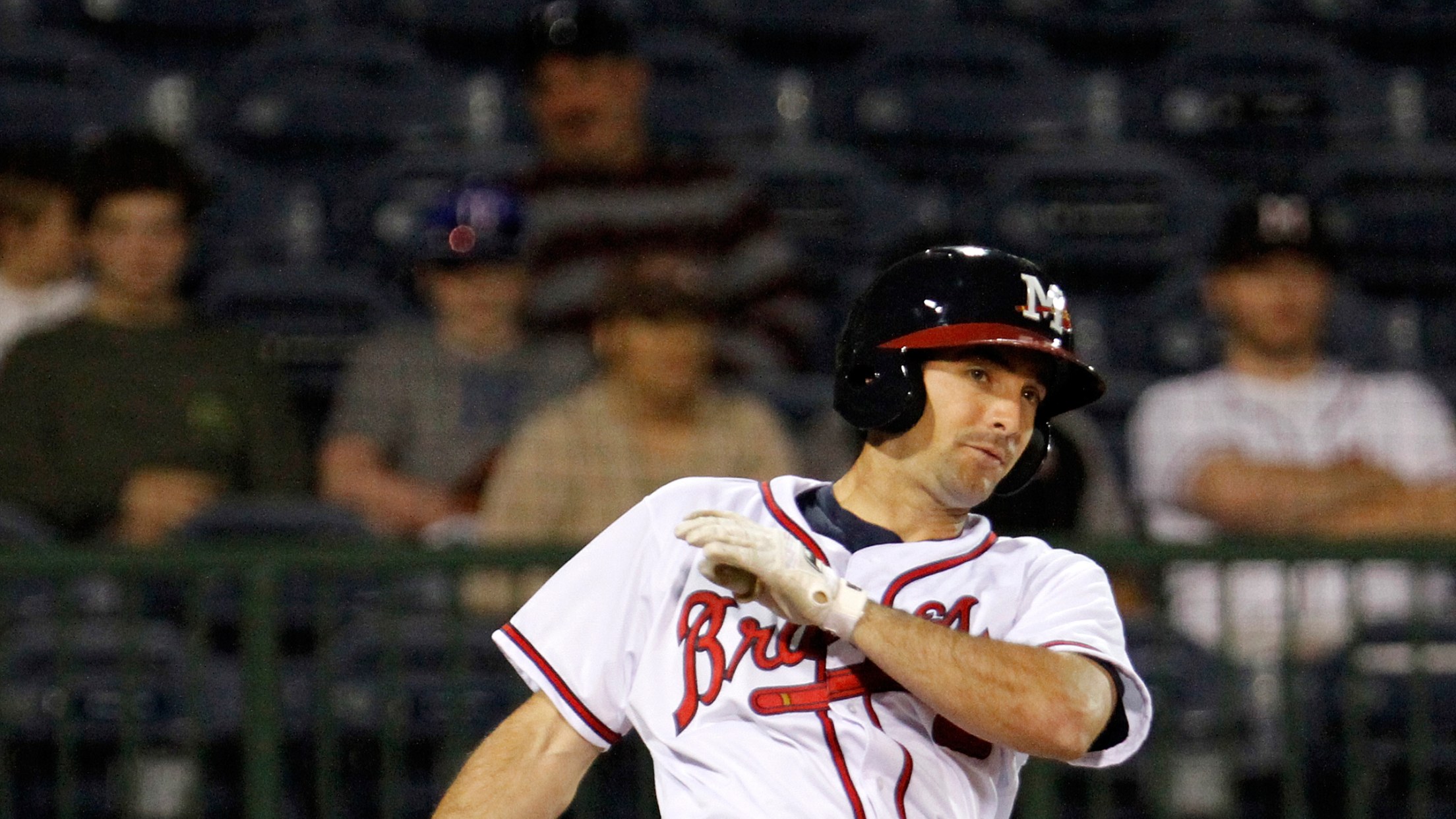 JACKSONVILLE, FL -- The Jumbo Shrimp used a seven-run third inning to seal a 10-3 victory over the Mississippi Braves Sunday afternoon in Jacksonville. In what looked like the score of a defensive football game, Mississippi had no answer for Jacksonville, losing game four of the series and falling behind three
M-Braves take command of series with 6-5 victory
Keith Curcio perfect 4-for-4 at the plate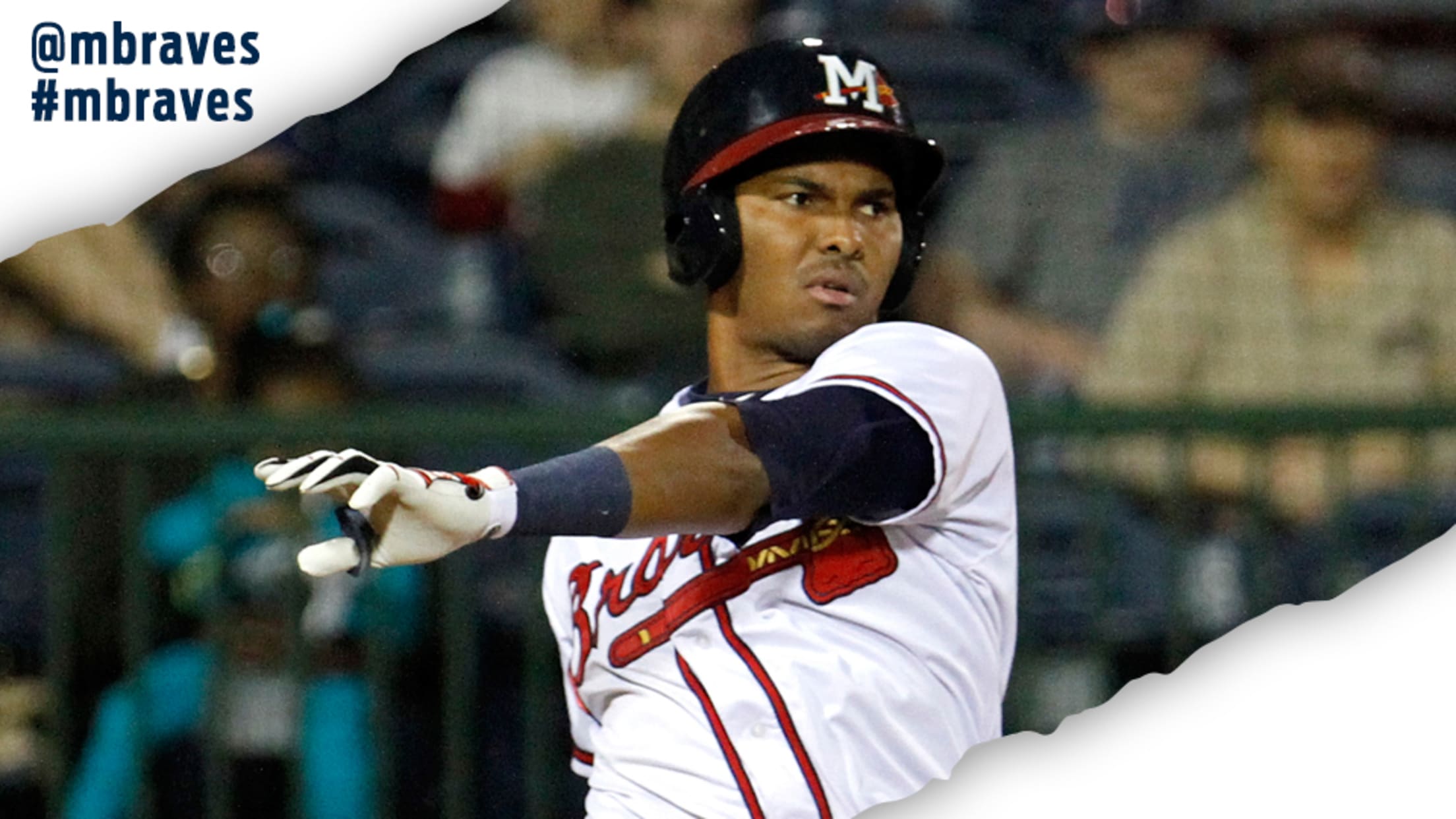 BILOXI, MS -- The Mississippi Braves (20-17) used a five-run fourth inning to jump in front of the Biloxi Shuckers (19-18) early at MGM Park before holding on to withstand a late rally for a 6-5 victory. The Double-A Braves have now won the first two games in the series, and
M-Braves outlast Shuckers
Two home runs propel Mississippi to 6-4 victory over Biloxi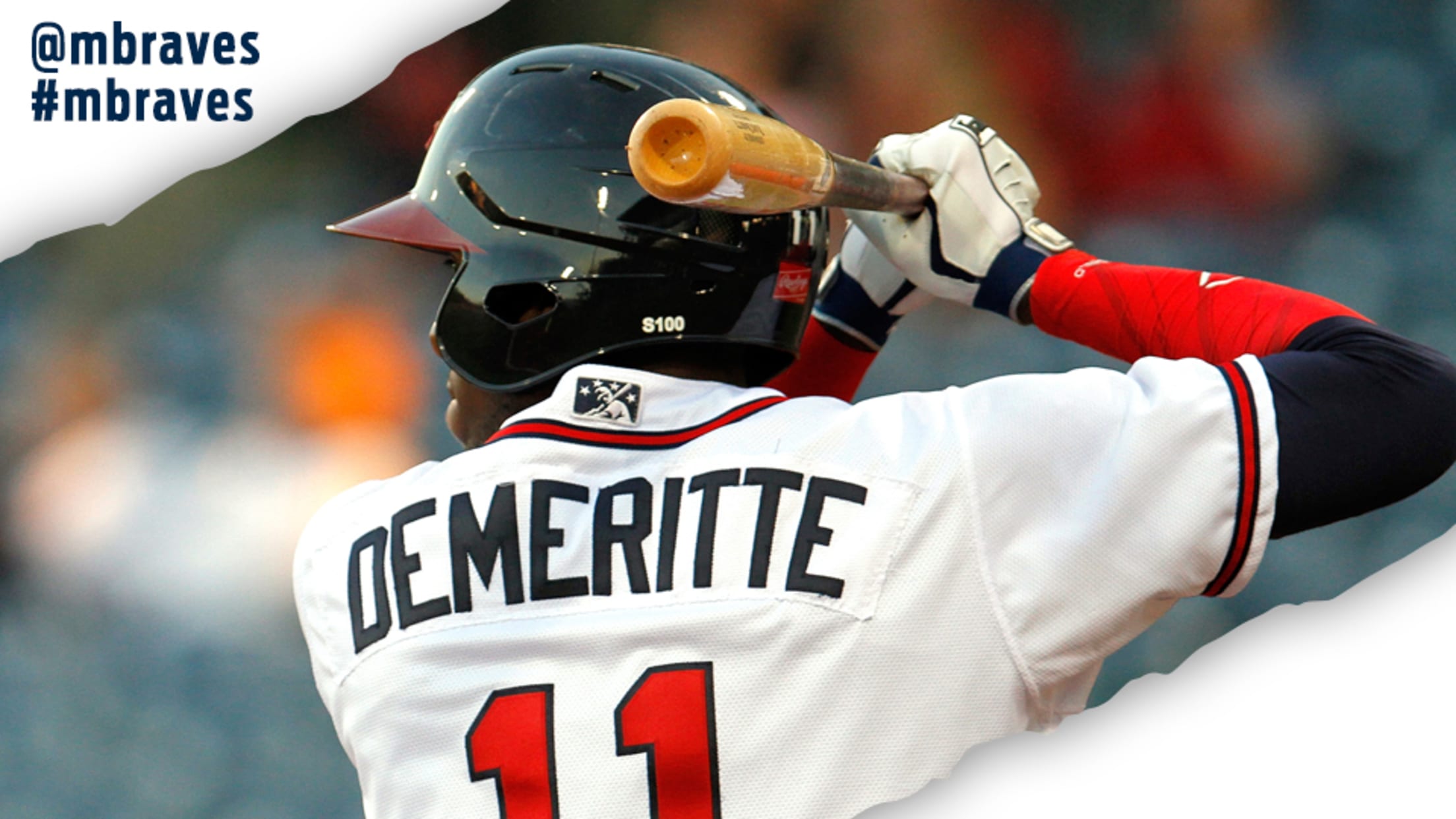 BILOXI, MS -- The Mississippi Braves (19-17) walked into a hostile environment Saturday night at MGM Park as the fourth-largest crowd in park history welcomed home a Biloxi Shuckers (19-17) squad coming off just their second series sweep in team history. Nine innings later, the M-Braves walked out with a hard