State of the System: San Diego Padres 
Gore, Patiño, Campusano ready to contribute to big club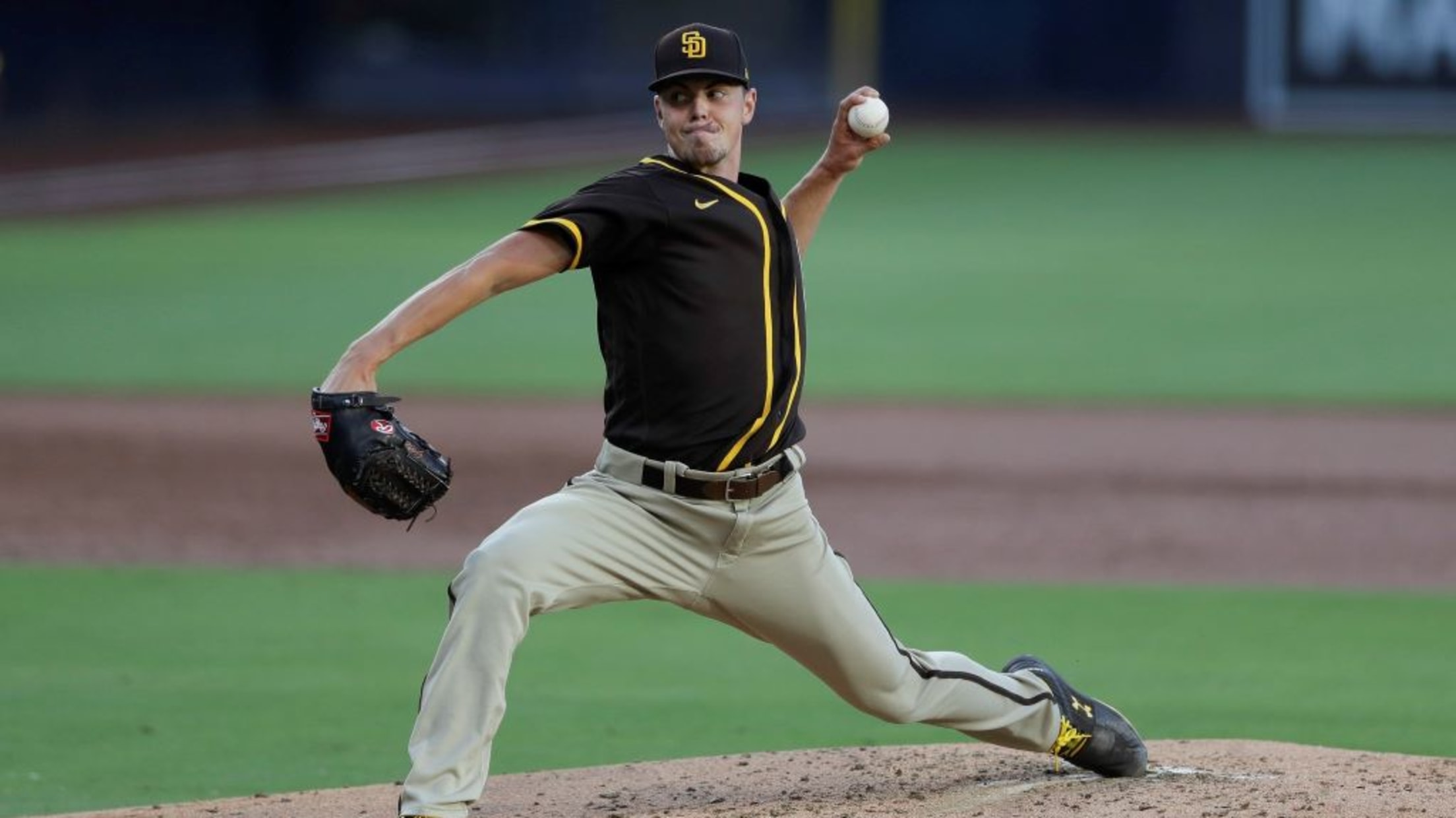 Starting in October and running through the end of the year, MiLB.com's State of the System series will evaluate the strengths and weaknesses of each Major League organization, highlights prospects who've made the biggest strides in 2020 and offers a peek at 2021.
Toolshed: Handicapping NL Rookie of the Year race
Cronenworth, Bohm, Williams lead crowded field on senior circuit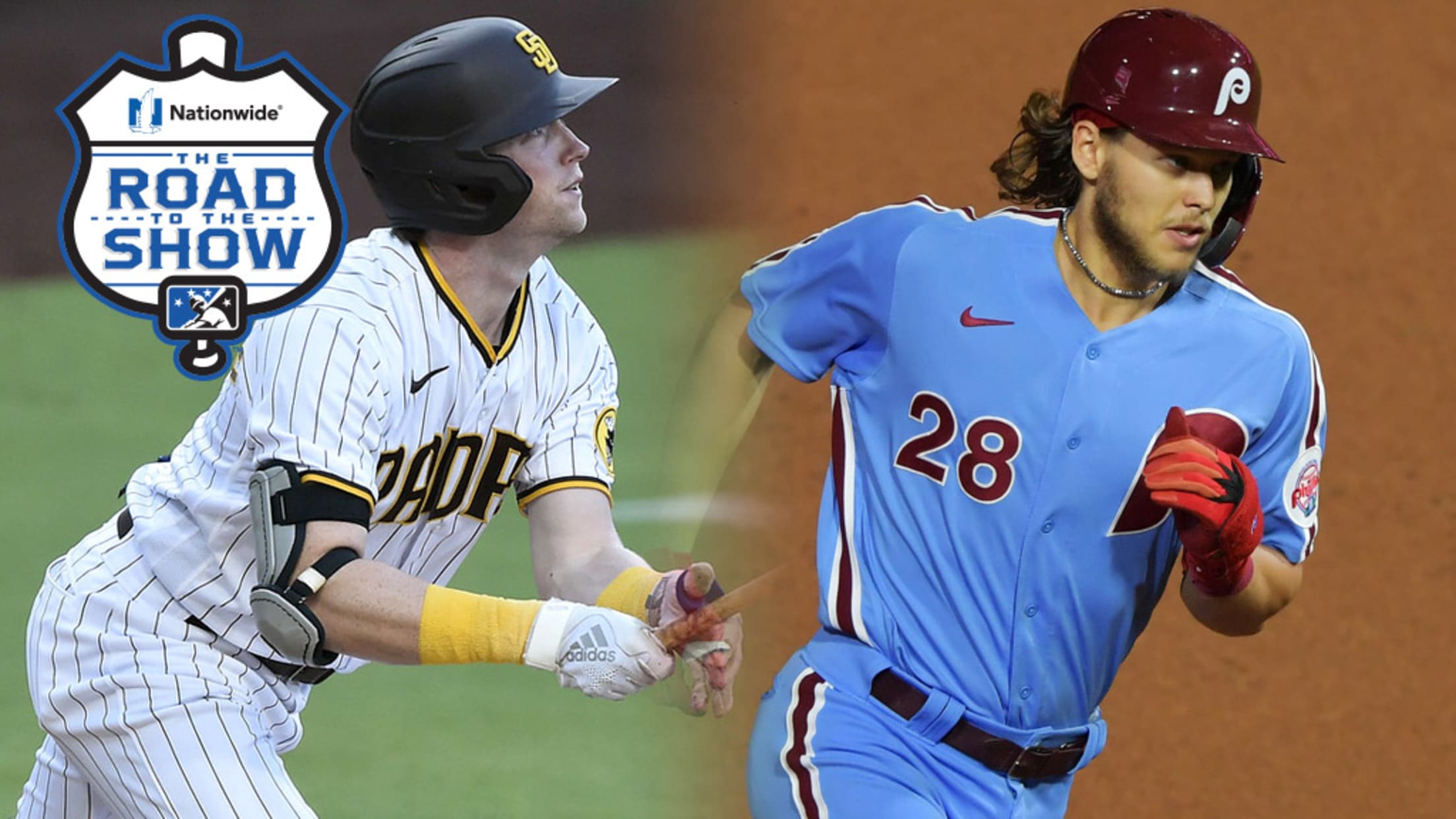 Sunday brings the end of the 2020 Major League regular season already, meaning potential award contenders have one final weekend to prove themselves to BBWAA voters. Without a Minor League season, most prospect fiends only have had the Rookie of the Year races in the American and National Leagues to
Padres' Cronenworth continues hot stretch
No. 19 prospect homers, extends hitting streak to six games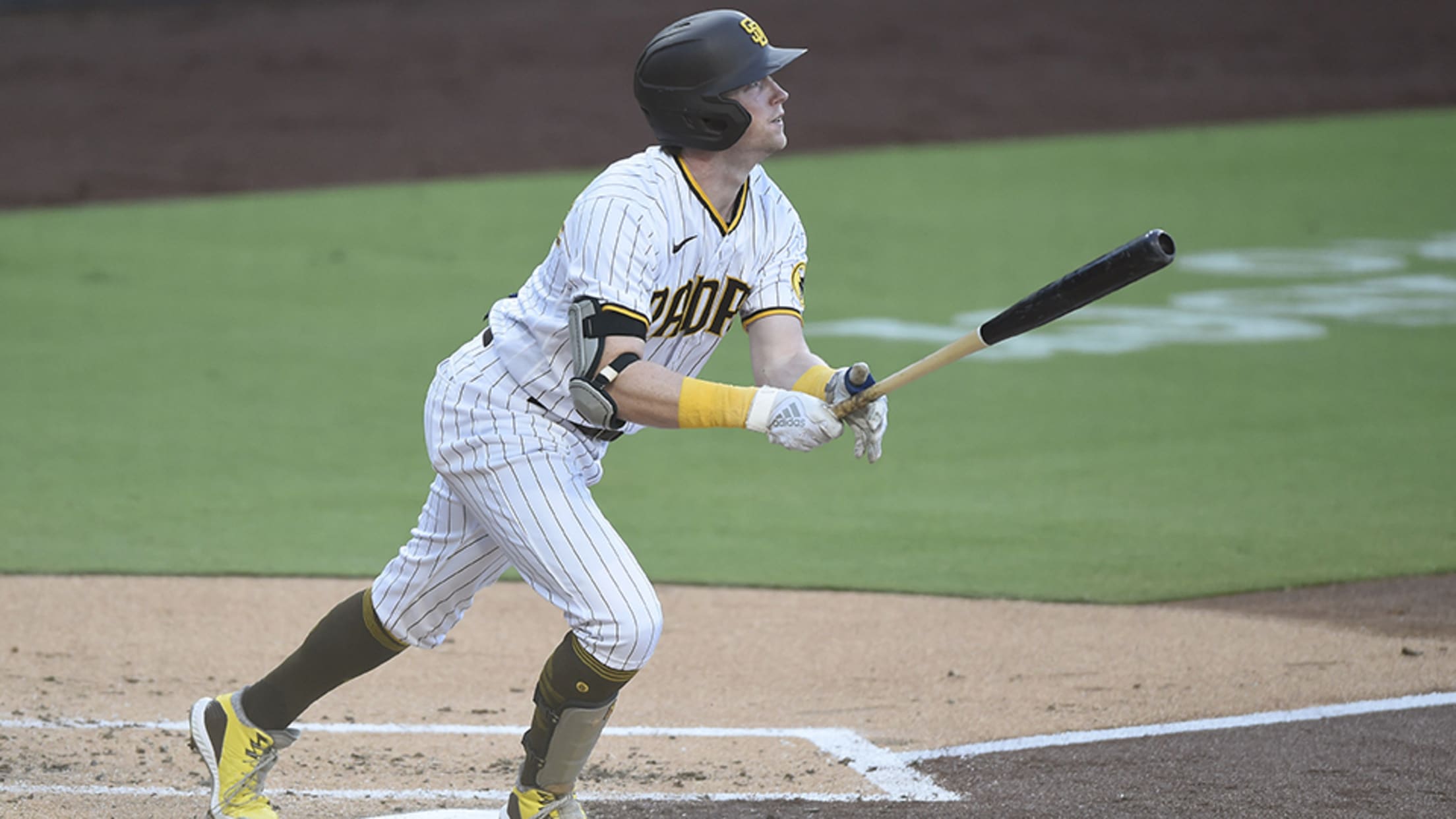 Jake Cronenworth had hit safely in all but one game coming into this weekend's slate of contests. The Padres' No. 19 prospect continued his hot stretch Friday night. Cronenworth blasted his second home run of the season as part of a two-hit night to lead San Diego to a 3-0
Rays get Edwards from Padres in Pham deal
No. 72 overall prospect accompanies Renfroe to Tampa Bay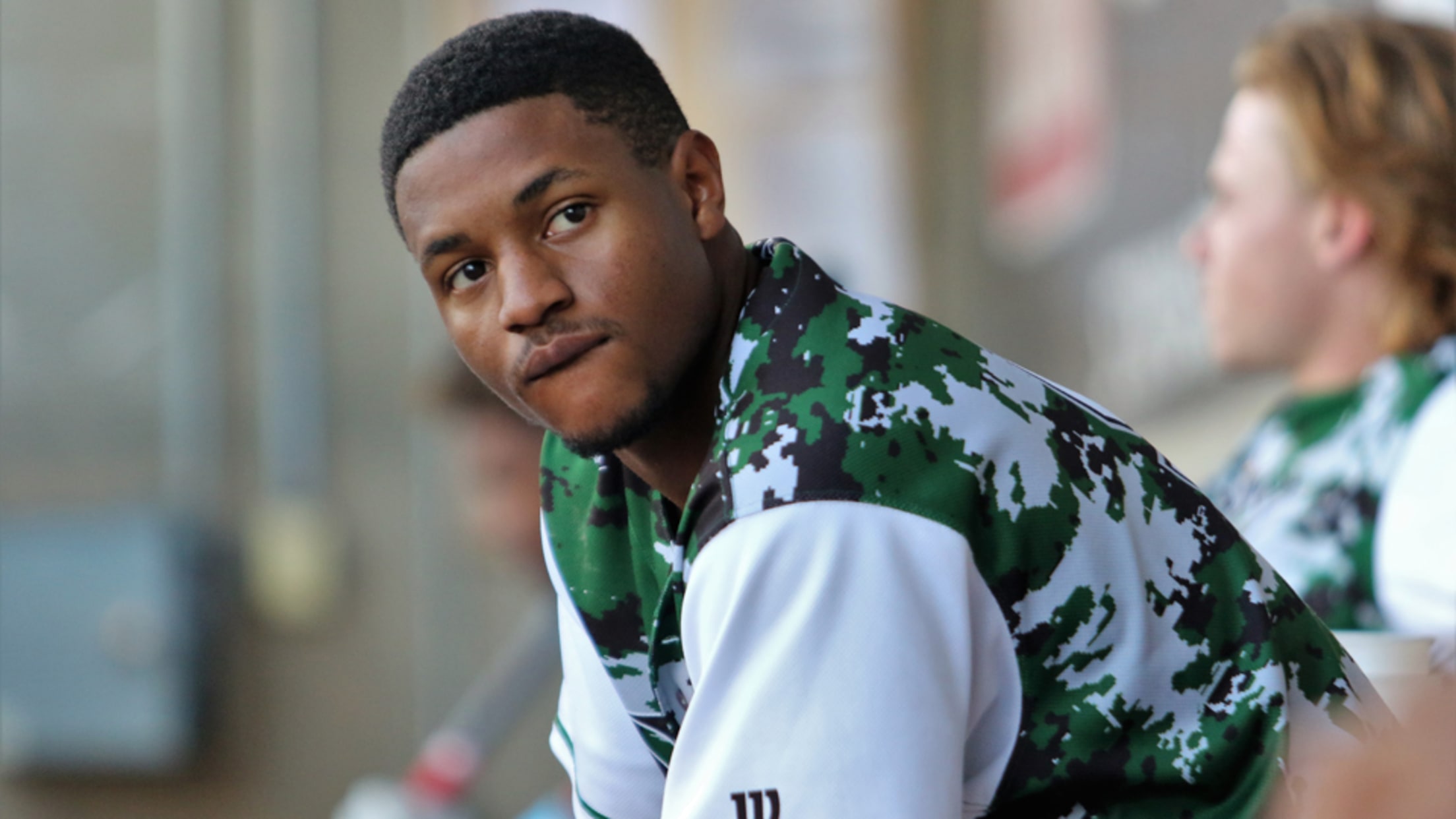 Two of the best farm systems in baseball are swapping assets.The Padres on Friday sent infield prospect Xavier Edwards, outfielder Hunter Renfroe and a player to be named to the Rays for outfielder Tommy Pham and two-way prospect Jake Cronenworth.
Bulls' Cronenworth bangs out four more hits
Rays prospect is 11-for-14 through first three games of season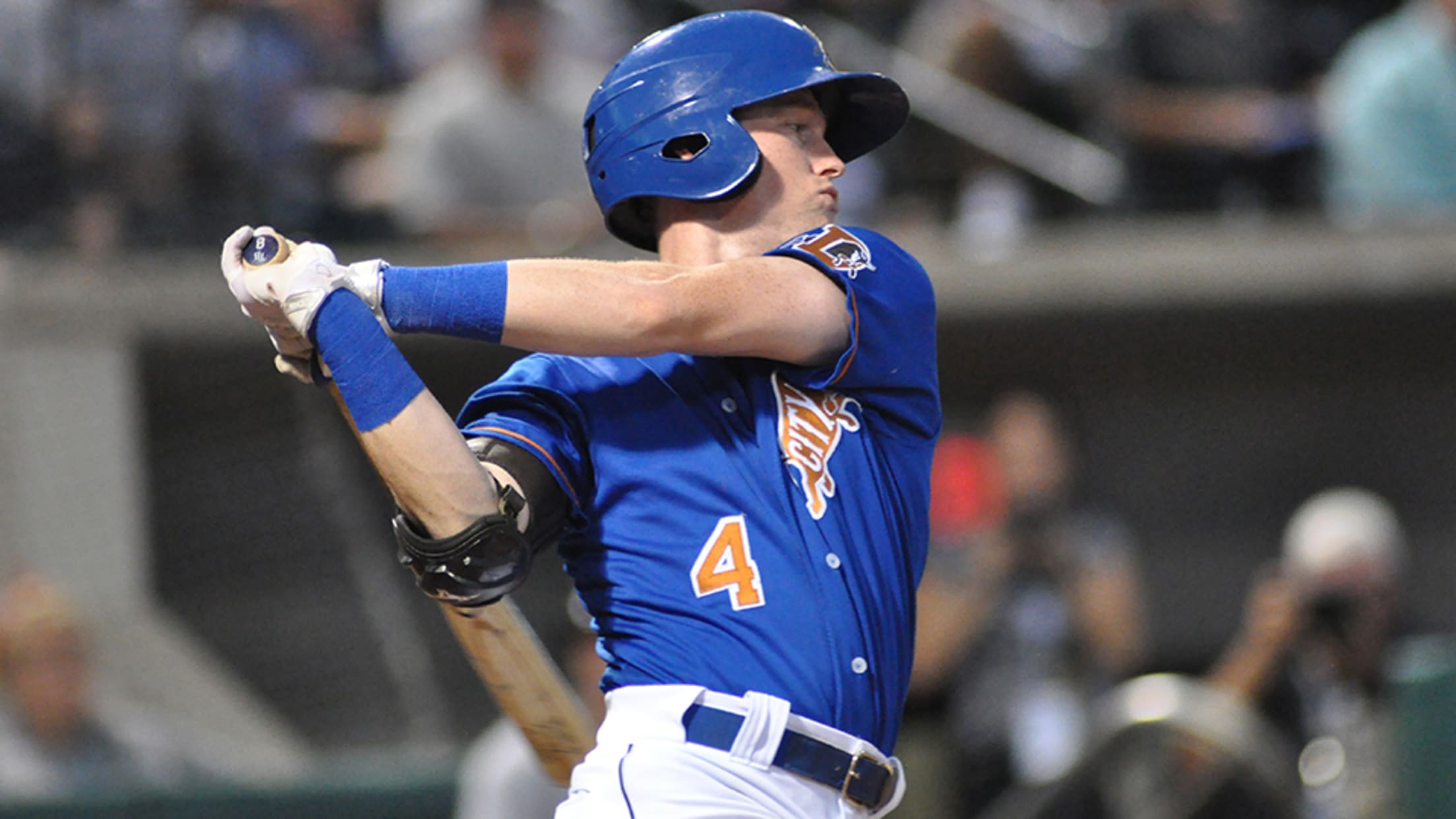 There are hot starts to the season and then there are starts like Jake Cronenworth's .A night after collecting four singles, the Rays prospect went 4-for-4 with a double and two RBIs to lead Triple-A Durham to a 6-2 victory over Charlotte on Saturday at BB&T Ballpark. 
Cronenworth, Smith promoted to Double-A Montgomery
Stone Crabs announce four roster moves in total Tuesday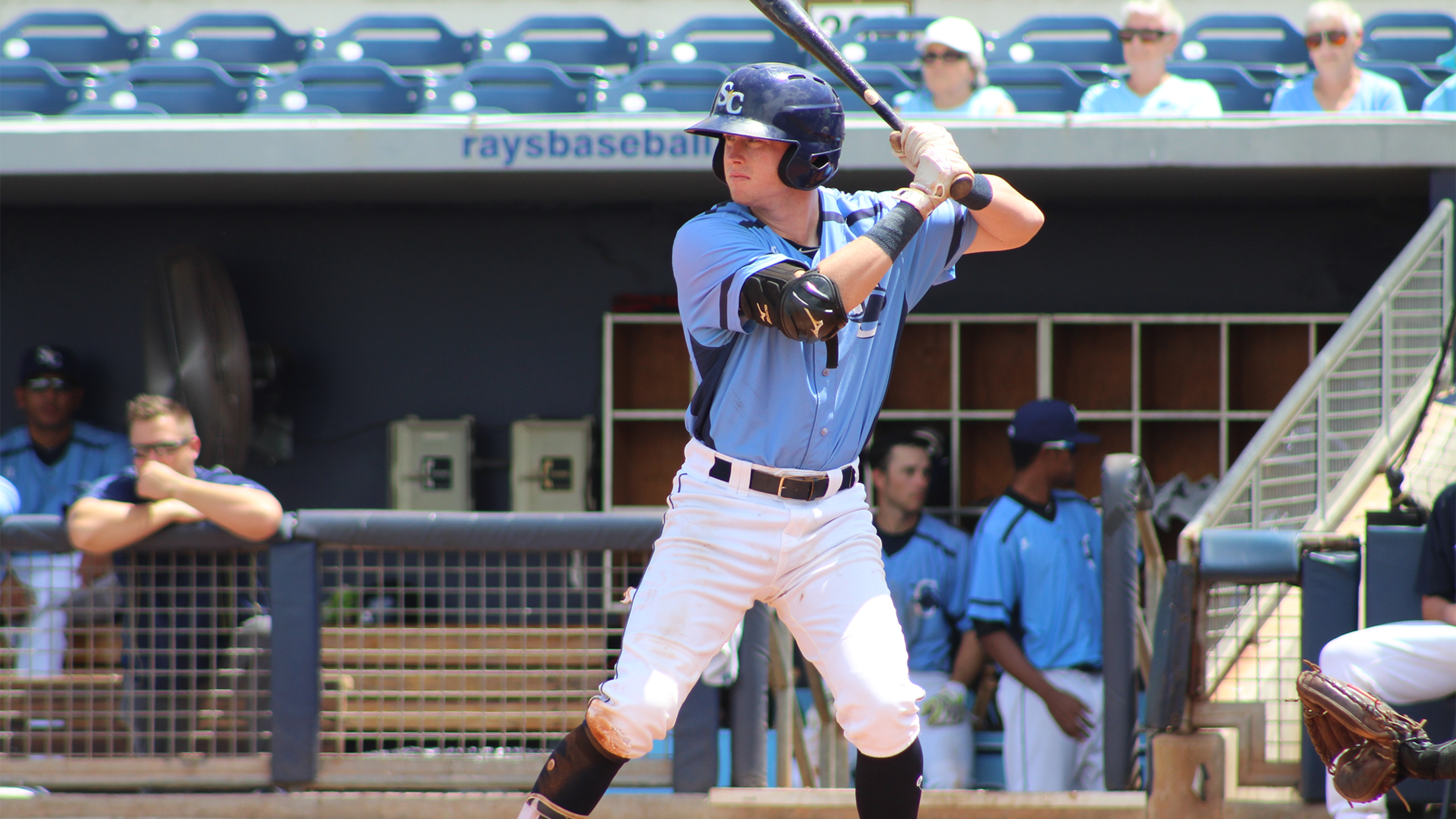 PORT CHARLOTTE, Fla. (July 18, 2017) - In conjunction with the Tampa Bay Rays, the Charlotte Stone Crabs announced four roster moves Tuesday:SS Jake Cronenworth has been promoted from Charlotte to Double-A Montgomery.RHP Drew Smith has been promoted from Charlotte to Double-A Montgomery.INF Alec Sole has been assigned to Charlotte
Cronenworth's four RBI day not enough in doubleheader loss
Stone Crabs' bullpen surrenders three-run lead in Game 2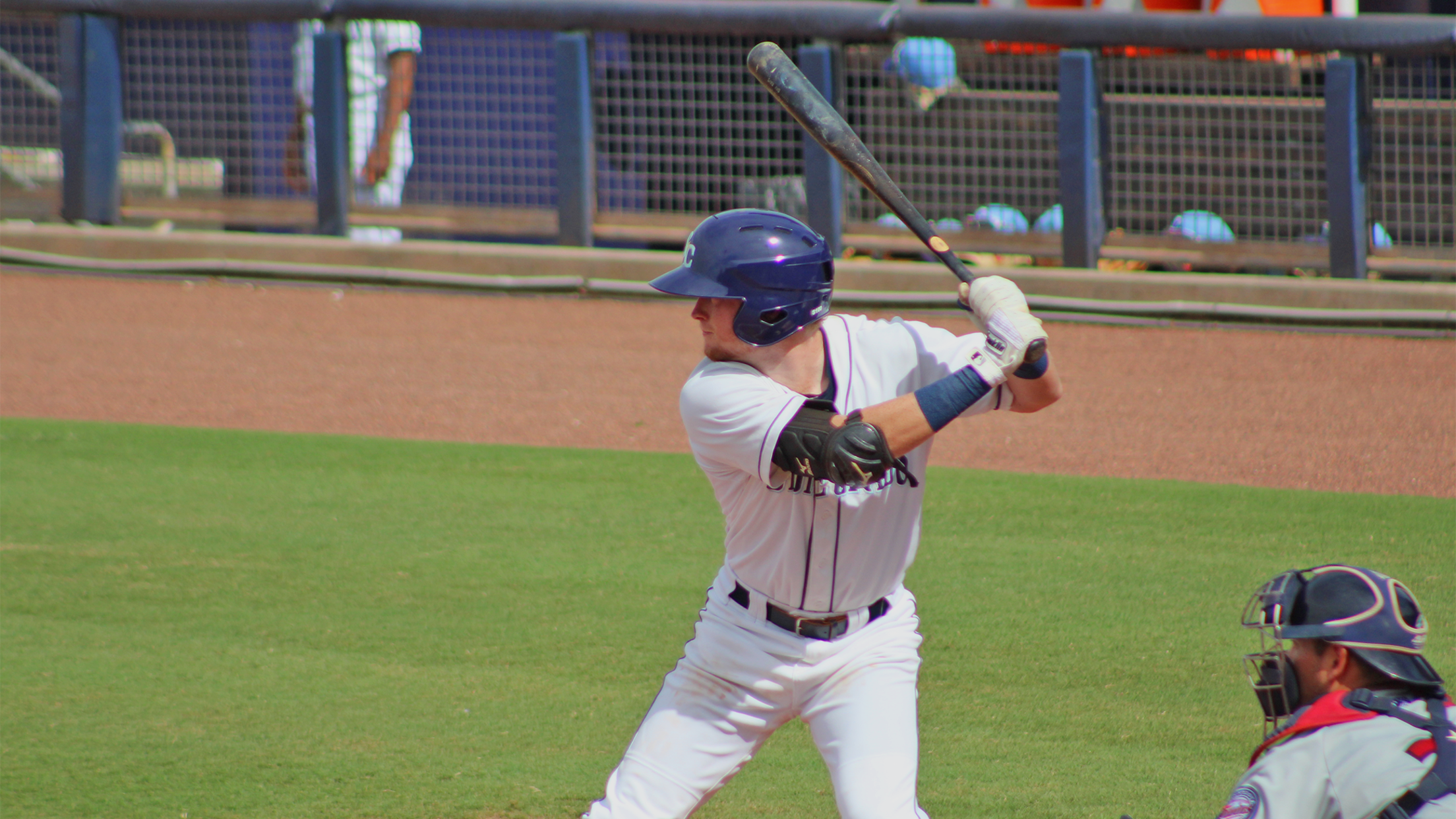 PORT CHARLOTTE, Fla. (July 13, 2017) - Jake Cronenworth's four RBIs wasn't enough as the Fort Myers Miracle swept the Charlotte Stone Crabs in Thursday's doubleheader at Charlotte Sports Park.Cronenworth clubbed a two-run double in each game, but Charlotte (39-47, 8-10) fell by scores of 4-3 and 5-3.In the fourth
Stone Crabs plate a baker's dozen in win over Mets
Sullivan drives in season-high five runs in win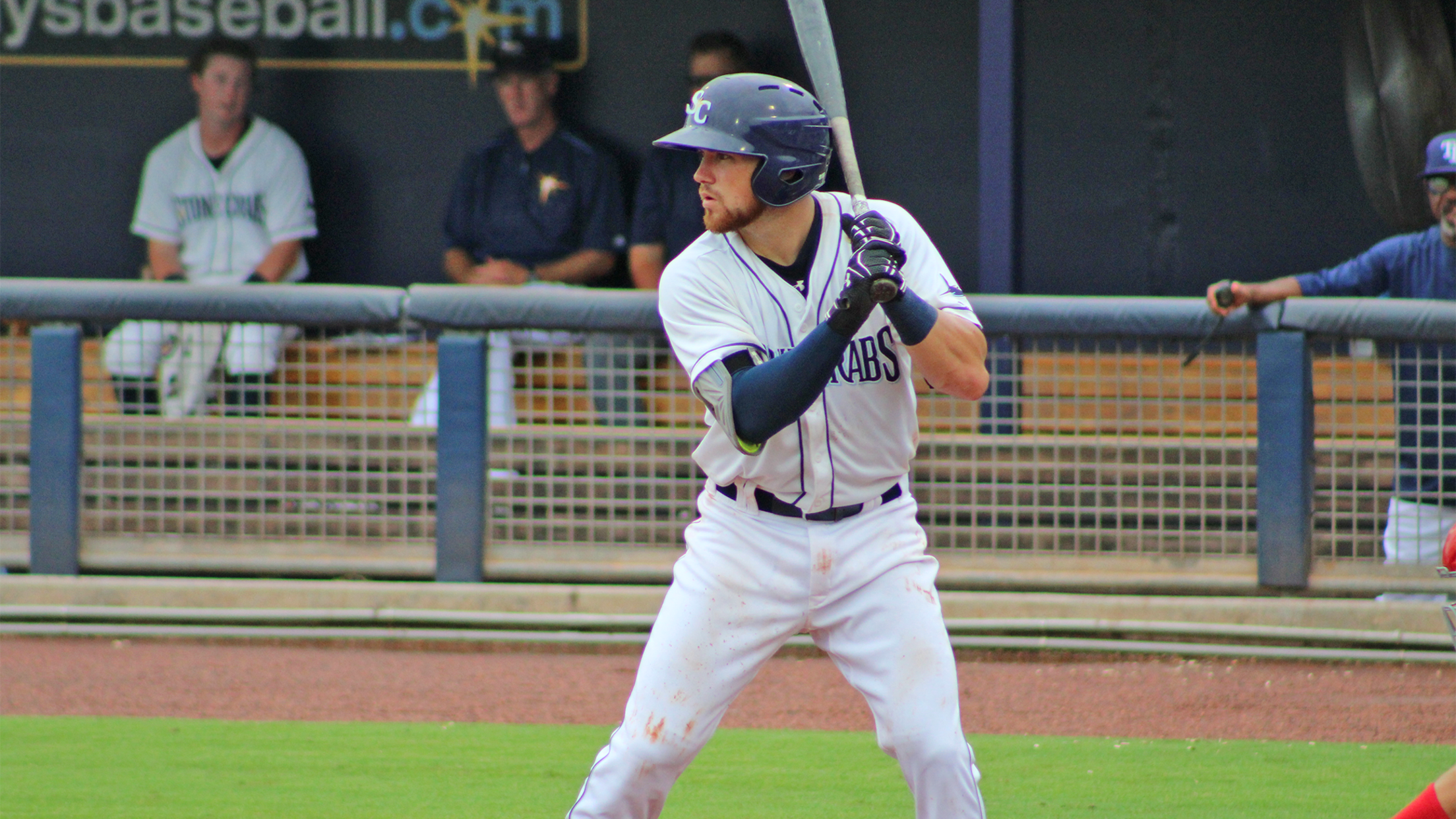 PORT SAINT LUCIE, Fla. (June 25, 2017) - For the second time in the series, the Charlotte Stone Crabs scored 13 runs on 17 hits to beat the St. Lucie Mets 13-10 at First Data Field.Sunday's win earned the Stone Crabs (3-1, 34-38) the series victory. Charlotte mounted 39 runs
Stone Crabs pull out 13-10 slugfest in St. Lucie
Charlotte sets season highs in runs and hits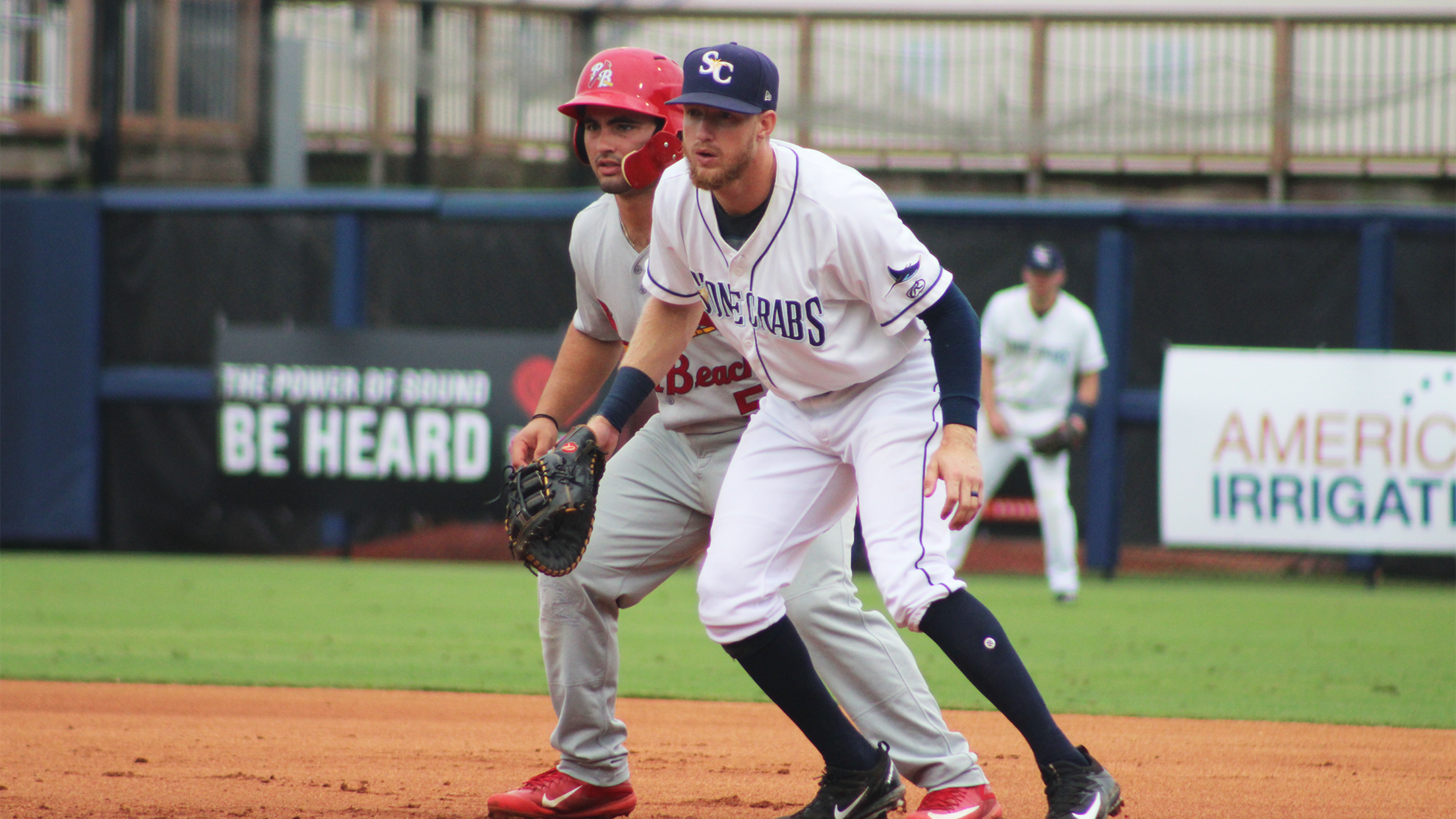 PORT SAINT LUCIE, Fla. (June 22, 2017) - The Charlotte Stone Crabs erased two deficits to pull out a 13-10 slugfest over the St. Lucie Mets Thursday at First Data Field.  The Stone Crabs (1-0, 32-37) began the second half of the season by setting season highs in runs (13)
Stone Crabs squander pair of leads in 7-5 loss to Tampa
Kelly, Cronenworth reach base three times each in defeat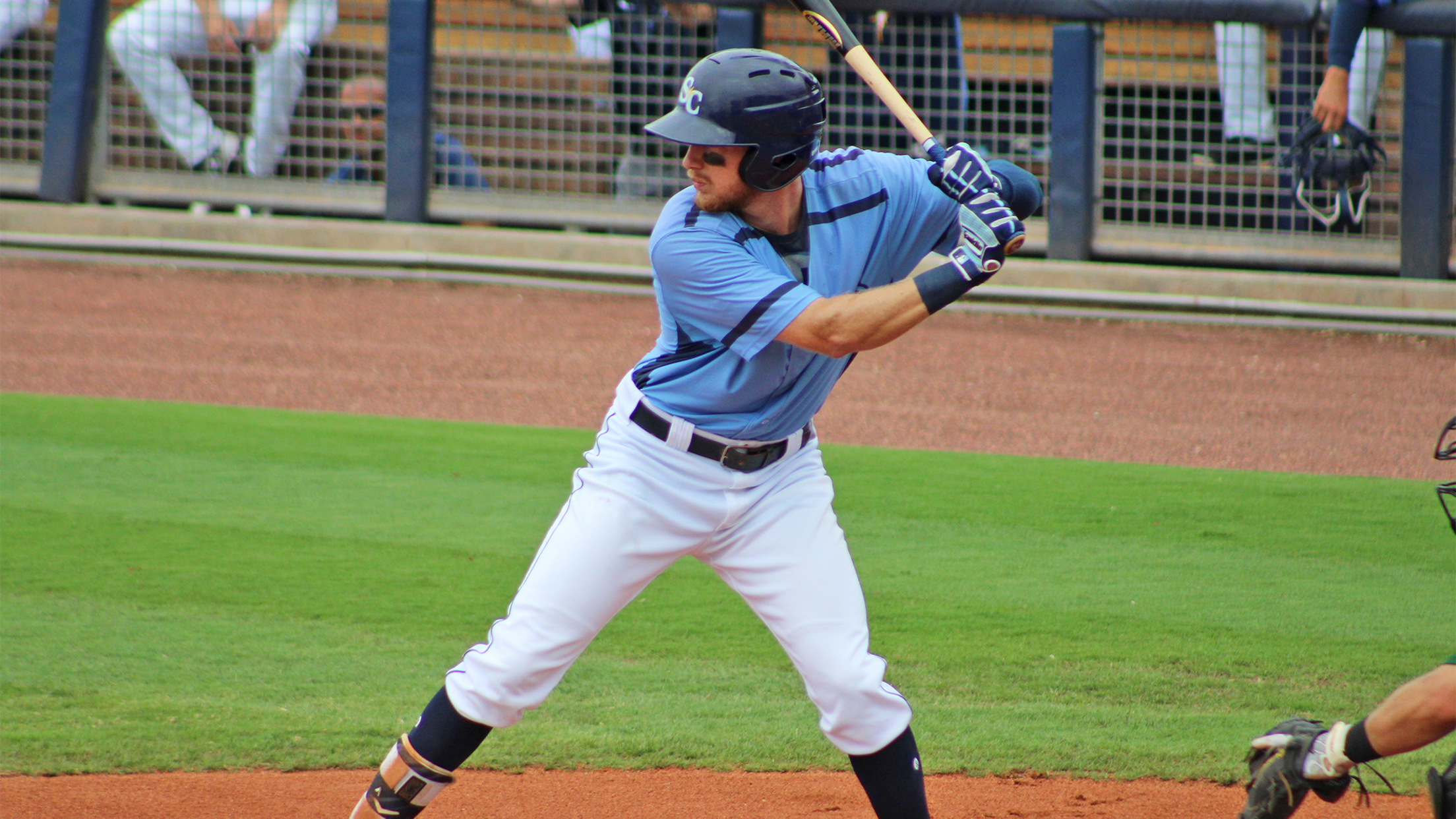 TAMPA, Fla. (June 2, 2017) - Dalton Kelly and Jake Cronenworth both reached base three times Friday, but the Charlotte Stone Crabs blew a pair of multi-run leads in a 7-5 loss to the Tampa Yankees at Steinbrenner Field.With Charlotte (25-27) down 1-0 in the top of the third, Cronenworth
Lowe, Sullivan and Cronenworth named 2017 Florida State League All-Stars
Trio to play in 2017 FSL All-Star Game in Lakeland on June 17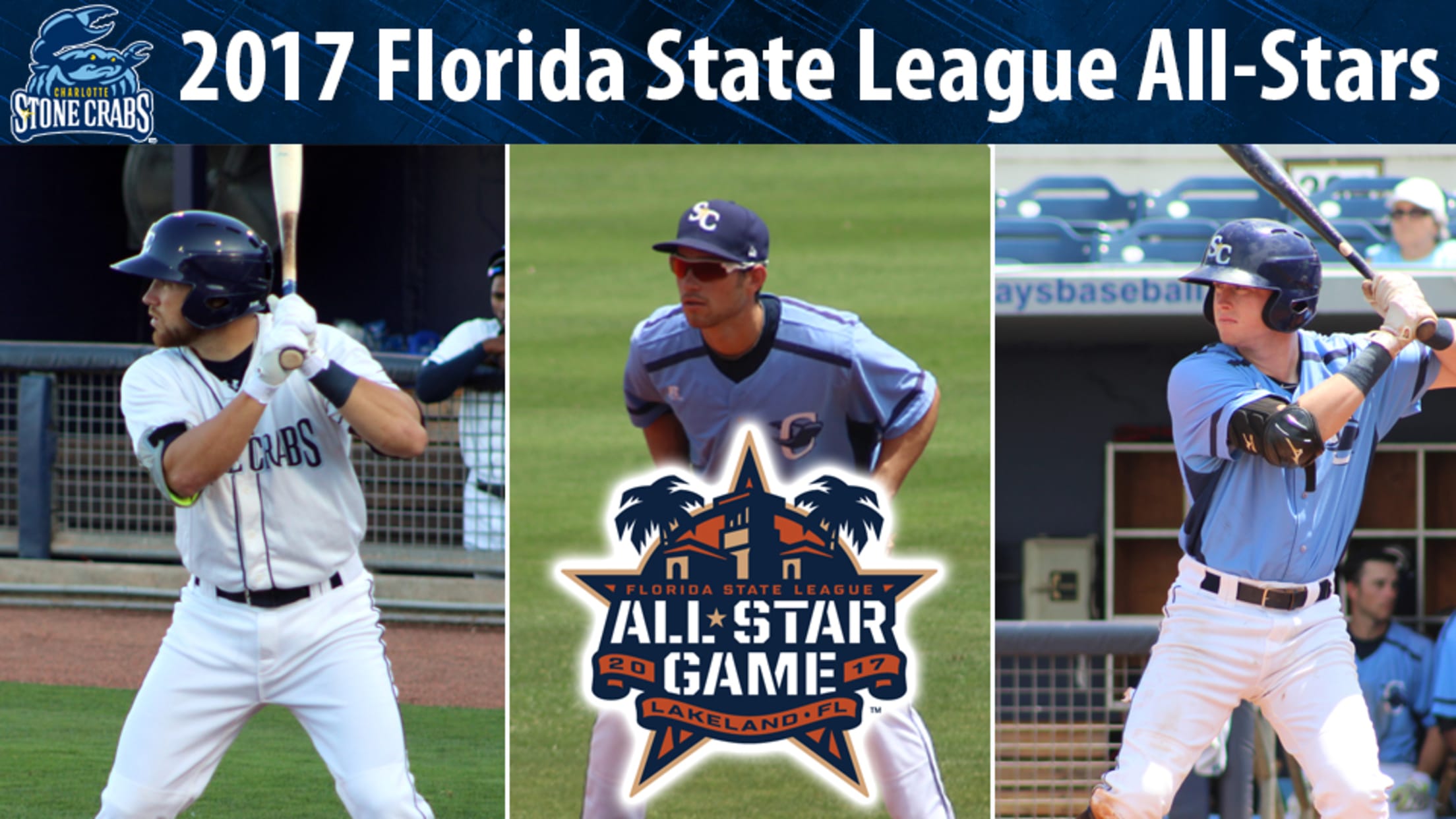 PORT CHARLOTTE, Fla. (June 1, 2017) - Second baseman Brandon Lowe , shortstop Jake Cronenworth and catcher Brett Sullivan were named 2017 Florida State League All-Stars, the league announced Thursday.The Stone Crabs' trio will compete for the South Division in the 2017 Florida State League All-Star Game in Lakeland on
Bats of Padlo, Cronenworth propel Charlotte
Third baseman homers twice, shortstop runs hitting streak to 25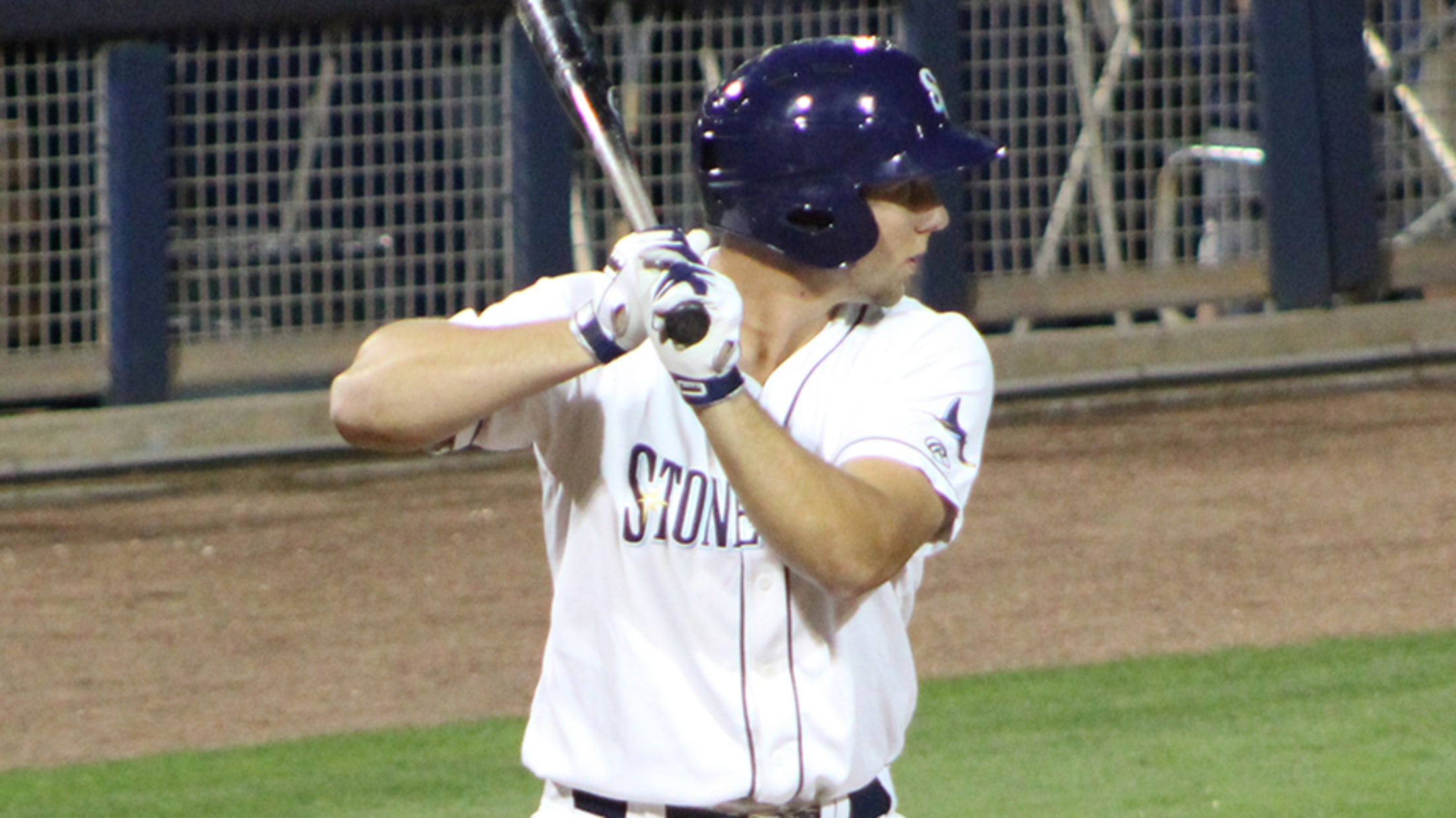 Kevin Padlo brought the power and Jake Cronenworth handled the consistency Monday for Class A Advanced Charlotte.Padlo, the No. 18 Rays prospect, homered twice and drove in five runs while Cronenworth doubled twice to extend his hitting streak to 25 games in the Stone Crabs' 7-5 triumph over the Lakeland
Rays' Padlo and Cronenworth
Padlo homers twice, Cronenworth extends hitting streak to 25 games
When Kevin Padlo and Jake Cronenworth fulfill their respective roles in the lineup like they did on Monday for Class A Advanced Charlotte, it spells a deadly combination against its opponents.Padlo, the Rays No. 18 prospect, homered twice and drove in five runs while Cronenworth doubled twice in five at-bats
Padlo goes deep twice in 7-5 win over Lakeland
Cronenworth extends hitting streak to 25 in victory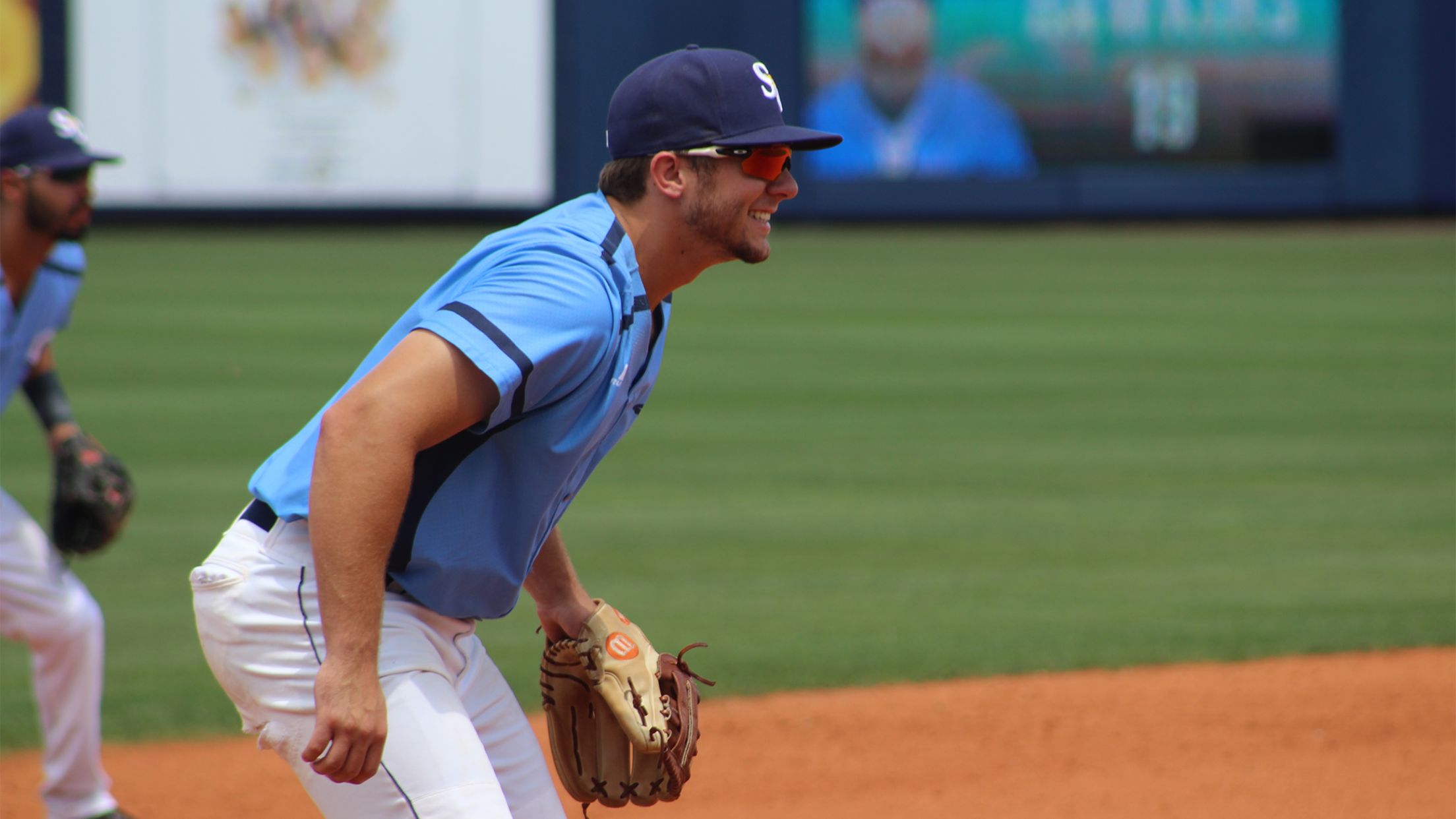 LAKELAND, Fla. (May 1, 2017) - Stone Crabs third baseman Kevin Padlo drove in five runs on a pair of home runs in Monday's 7-5 Charlotte win over the Lakeland Flying Tigers at Publix Field at Joker Marchant Stadium.Monday marked Padlo's first multi-home run performance of his career.With one out
Cronenworth extends hitting streak to 24 in 4-2 loss Sunday
Ties Leandro for third longest hitting streak in franchise history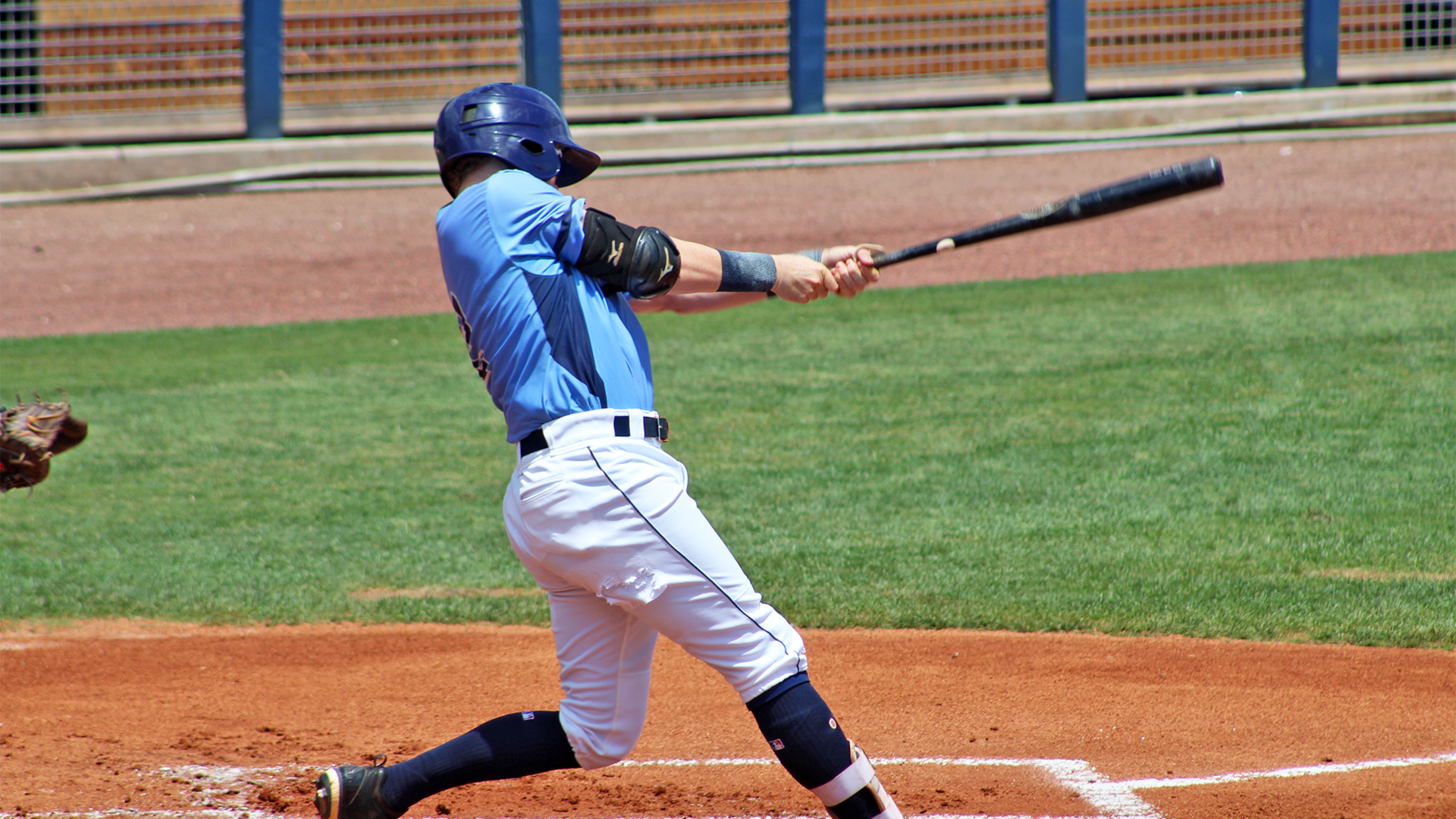 Stone Crabs squander four-run lead to Blue Jays Thursday, lose 8-7
Cronenworth extends hit streak to 21 in loss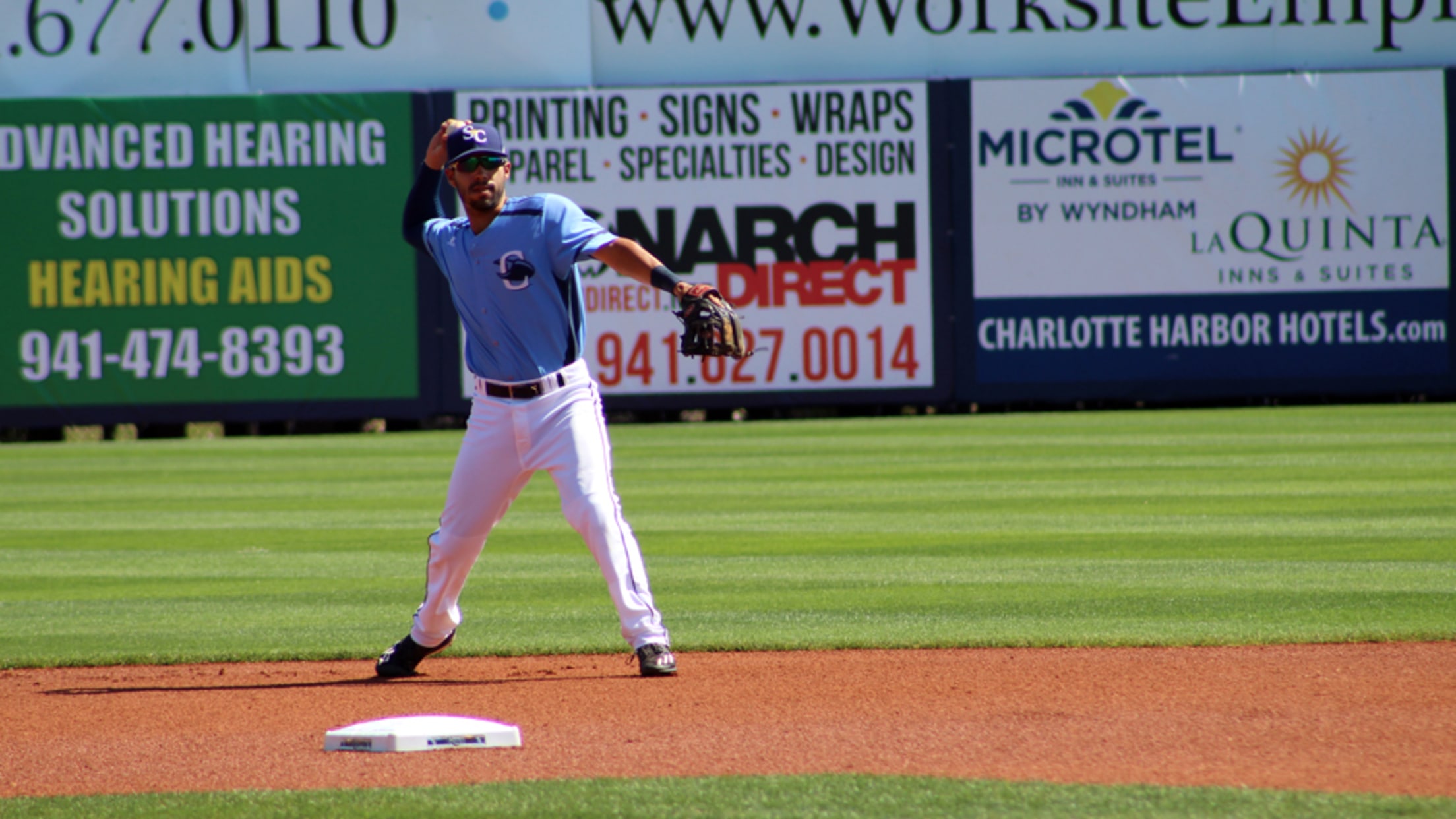 Stone Crabs' four-run sixth inning the difference Wednesday
Cronenworth extends hitting streak to 20 in the win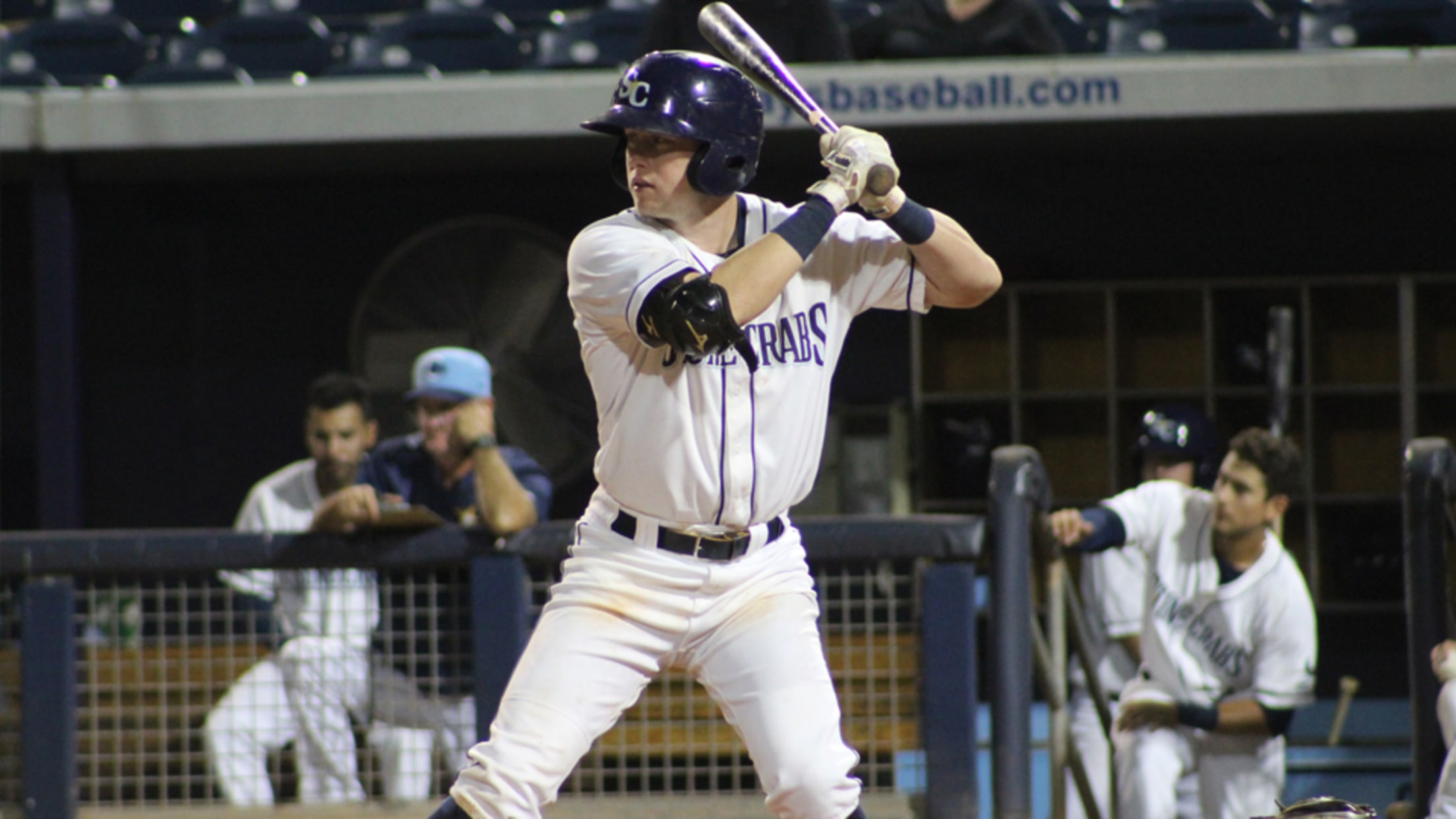 Cronenworth extends hitting streak to 19 in 10-3 Tuesday loss
Stone Crabs shortstop raises average to .394 on season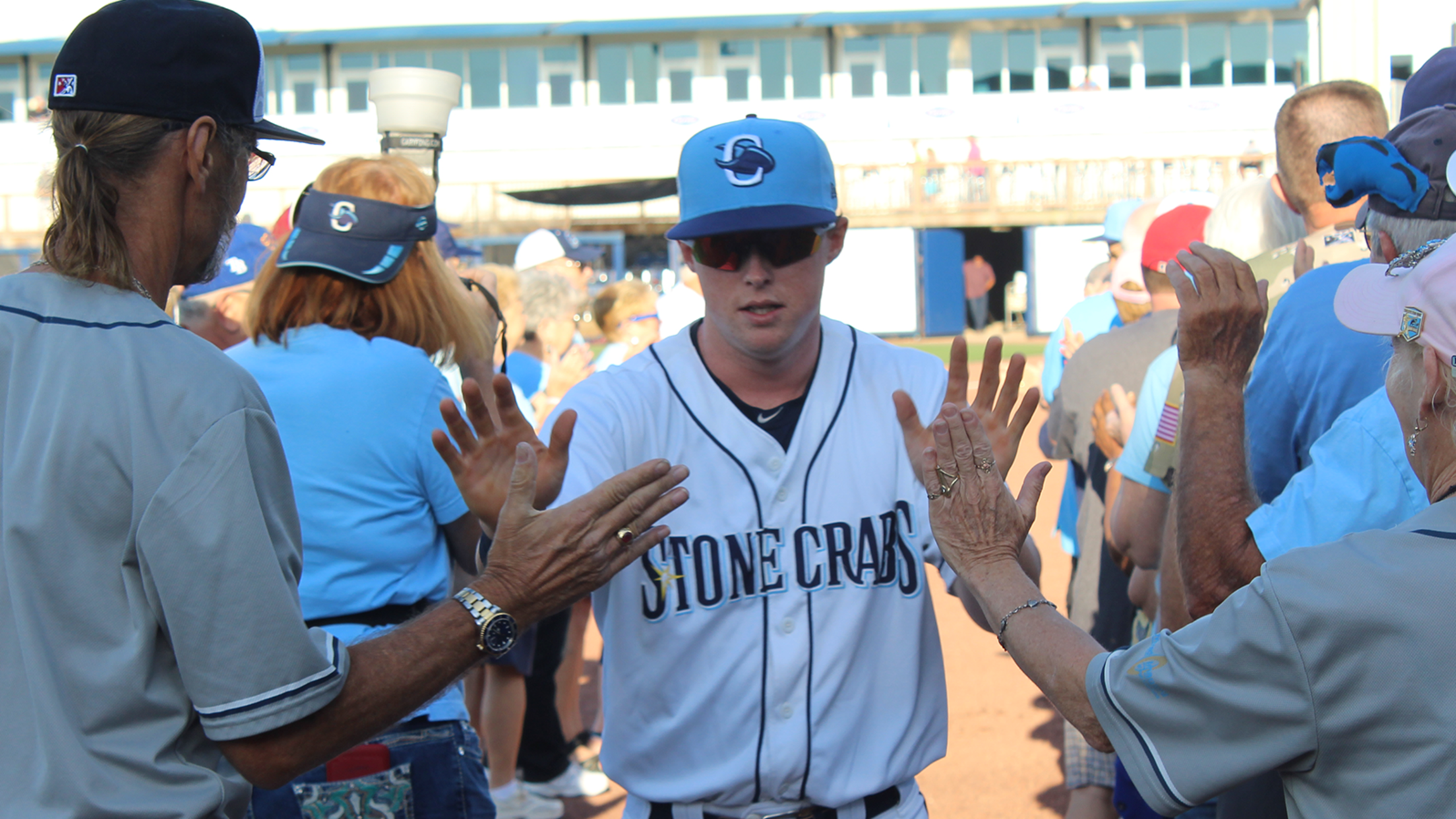 Stone Crabs bats explode in 9-5 win over Flying Tigers
Cronenworth reaches base four times in team's first victory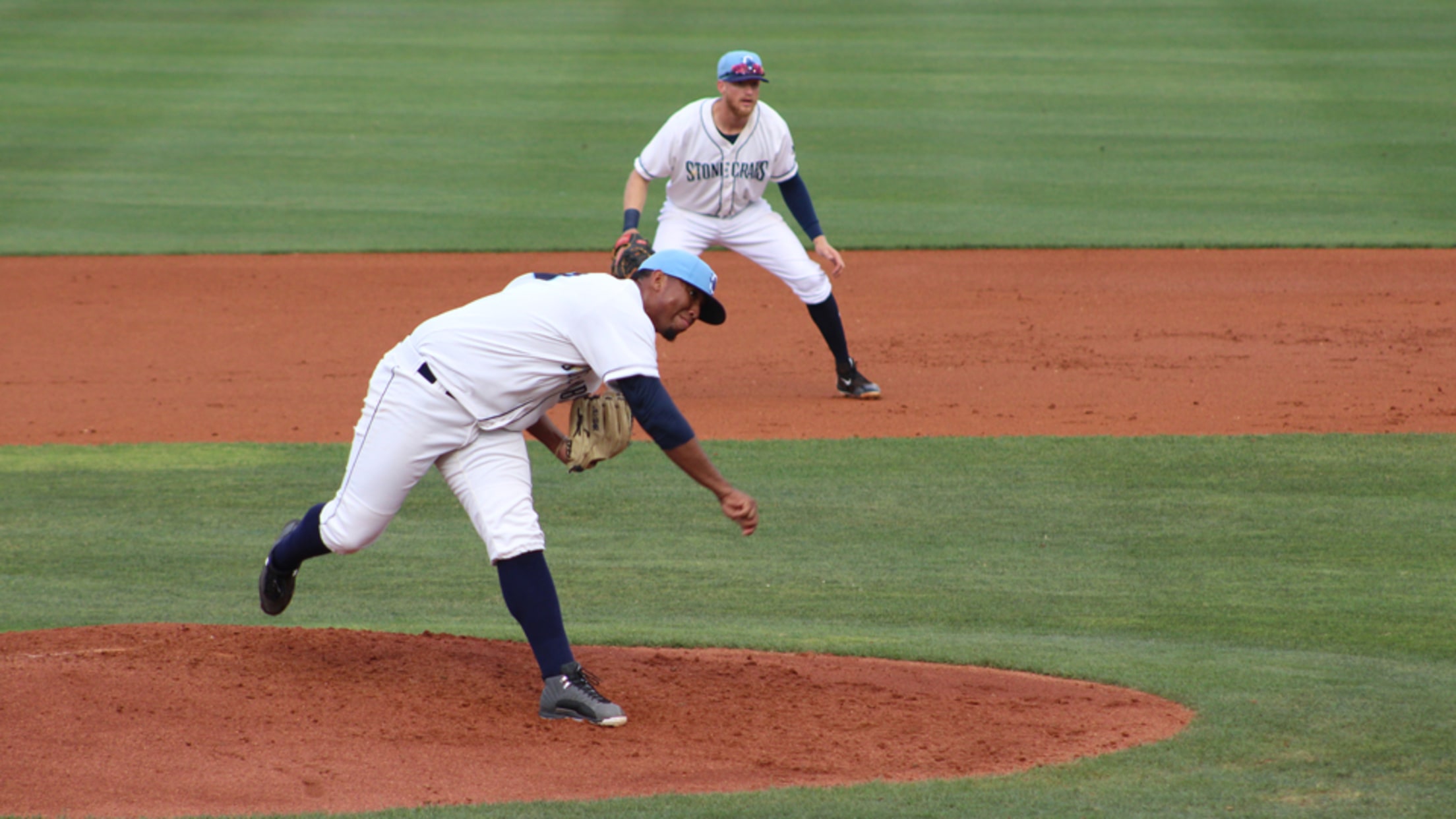 Lukes' four-hit night not enough in 12-6 loss to Cardinals
Padlo finishes home run short of the cycle in defeat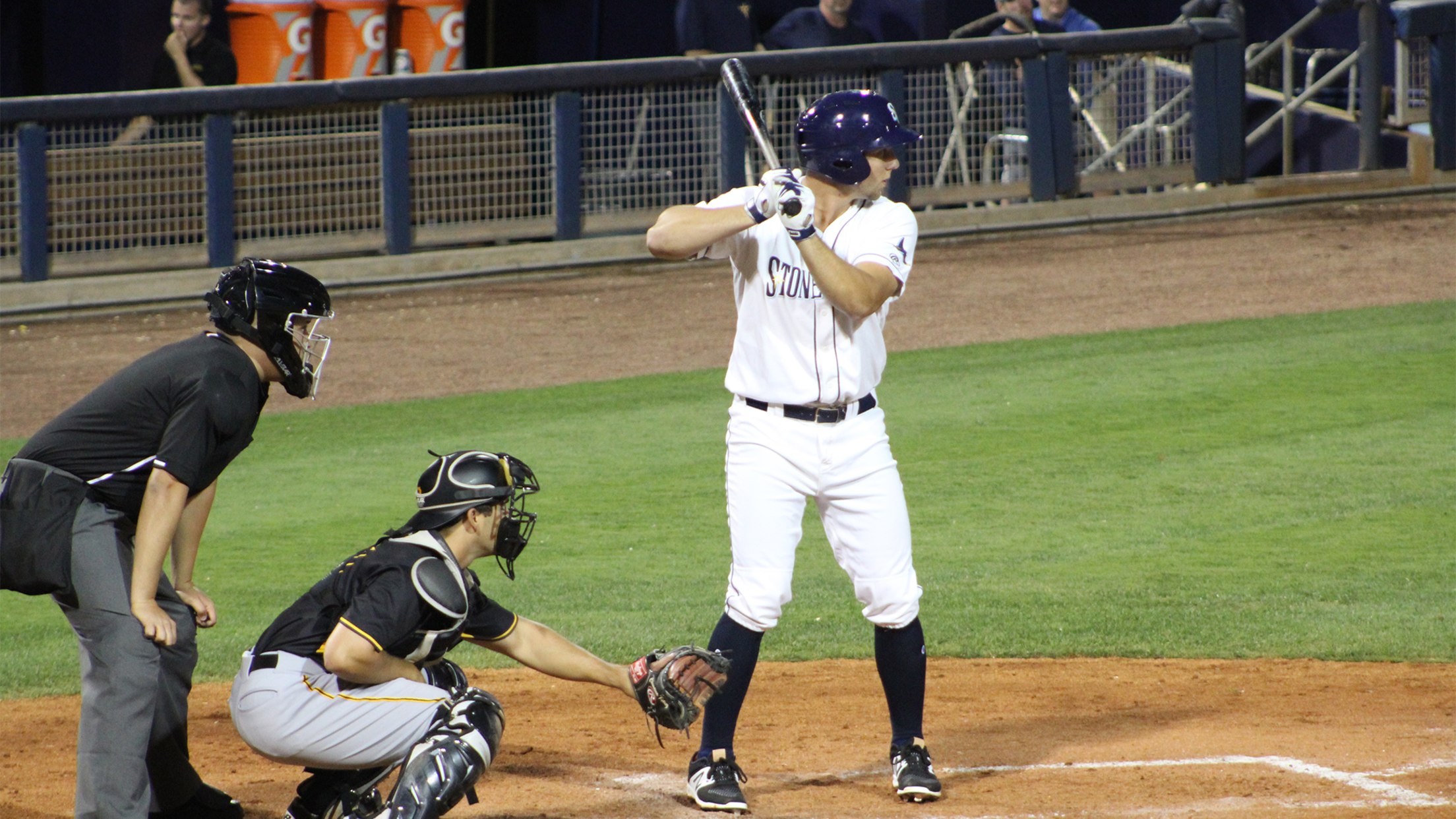 Stone Crabs shut out by Marauders 5-0 Sunday
Cronenworth picks up two more hits in defeat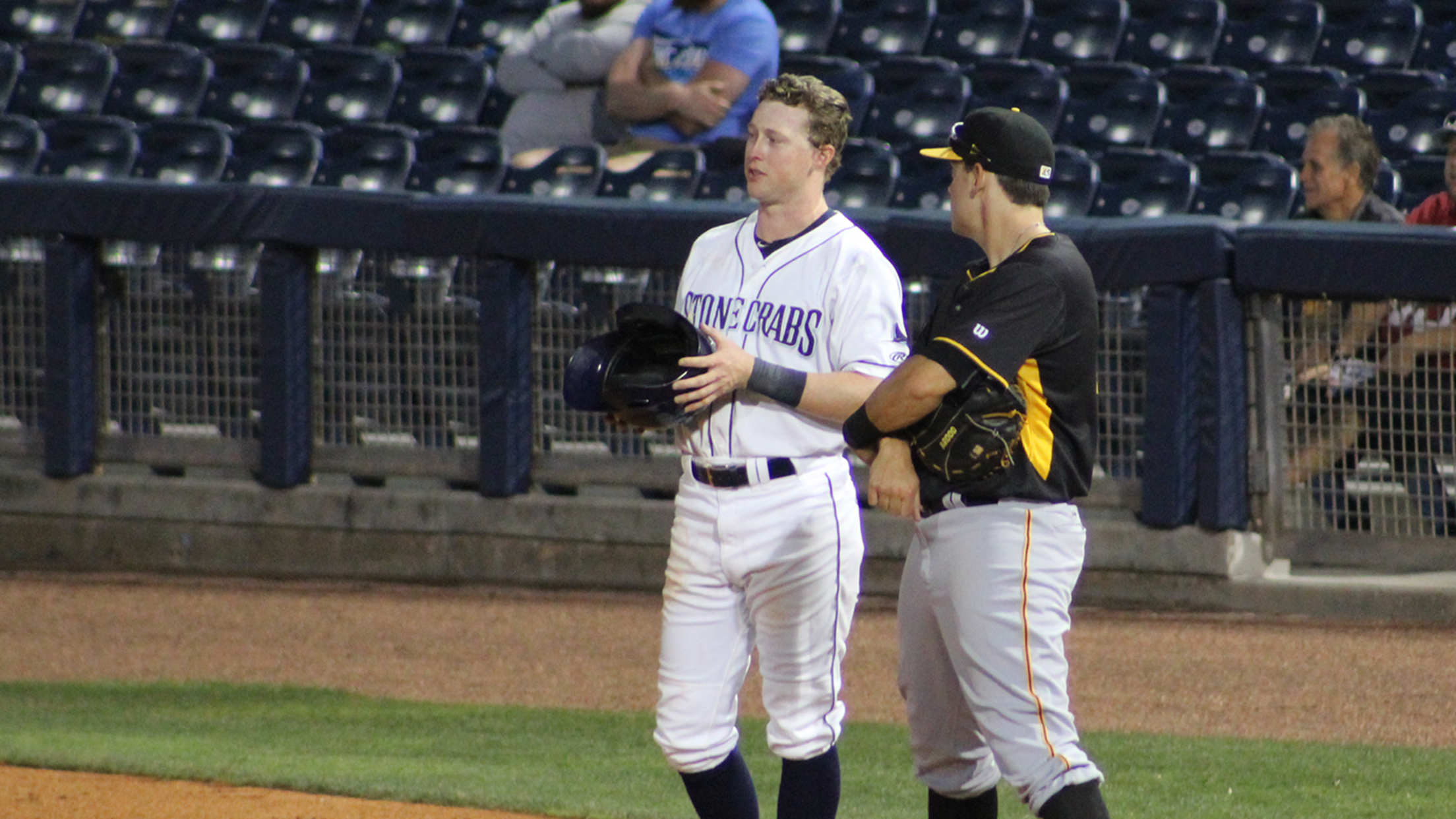 Stone Crabs fall short to Marauders 9-3 Friday
Cronenworth and Sullivan put forth multi-hit efforts in loss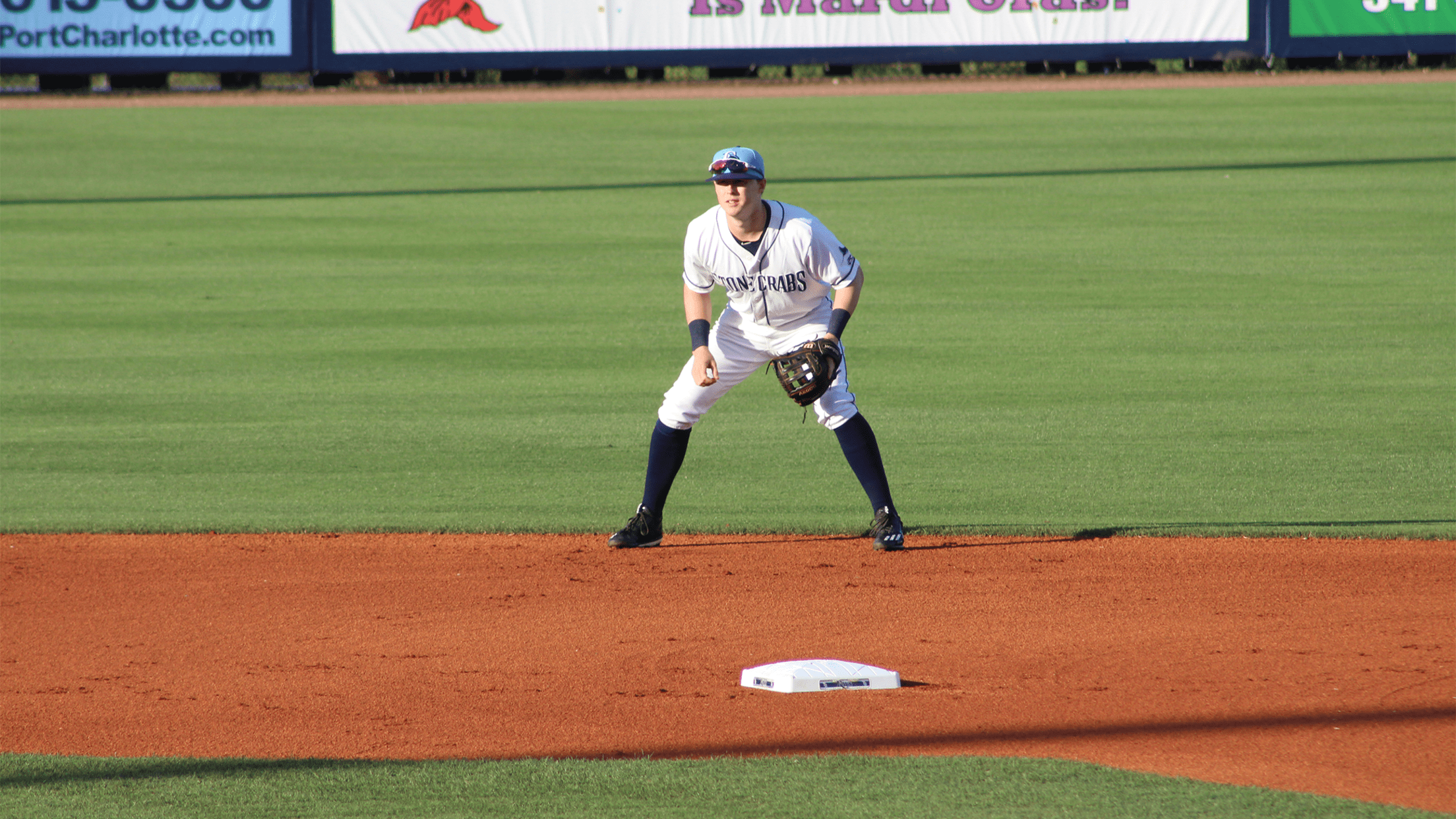 Sullivan drives in three in Stone Crabs' Opening Night 8-4 loss
Cronenworth adds three hits in defeat