Prospects in the Indians' 2020 player pool
Young bunch will mostly play at alternate site in Lake County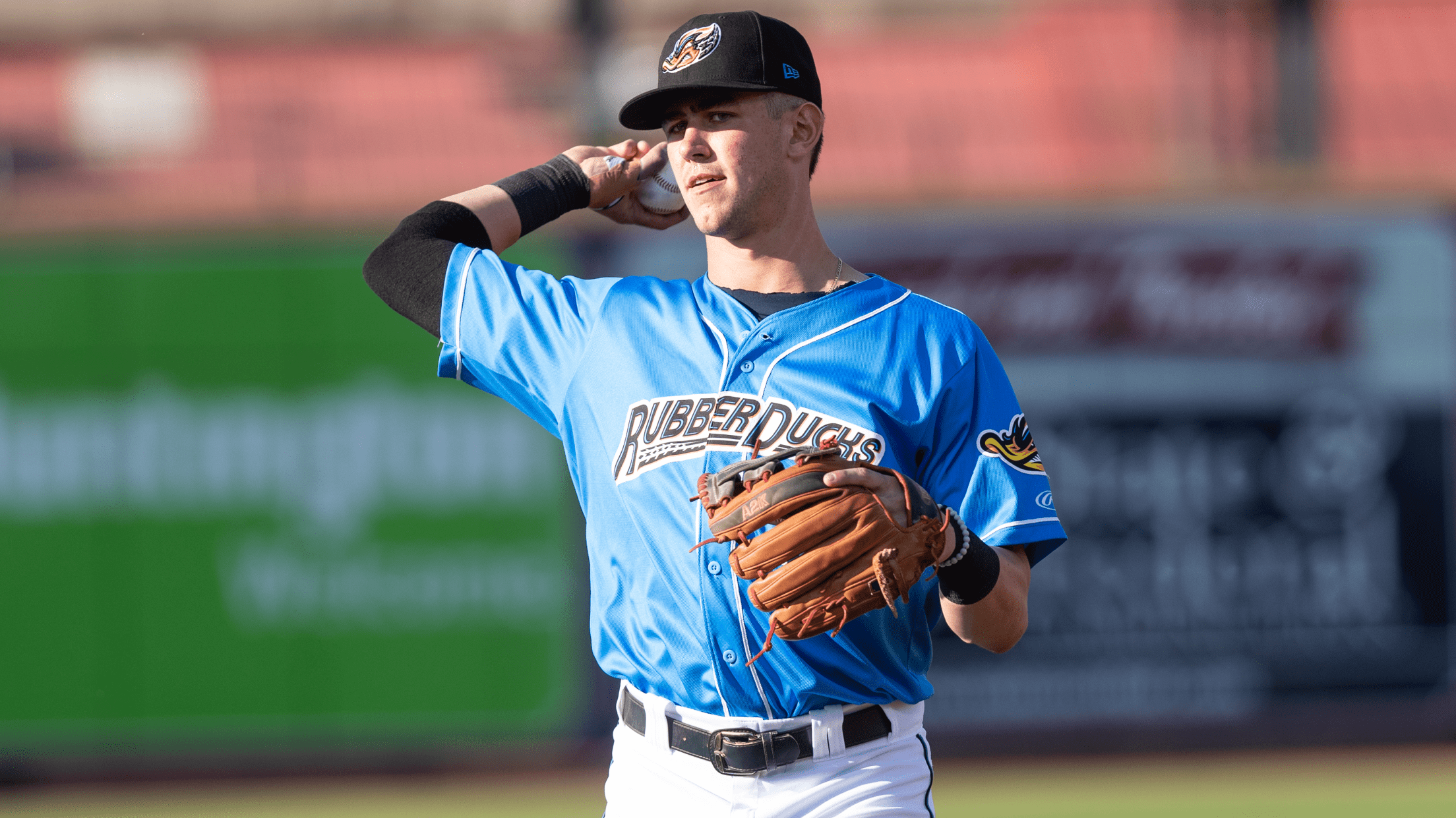 As part of the new rules for the 2020 Major League season, each of the 30 organizations will maintain a 60-man player pool for the duration of the campaign. Some members of the player pool will feature on the active Major League roster while others will work out at an
Padres' Allen to make big league debut
MLB.com's No. 61 overall prospect scheduled to start Tuesday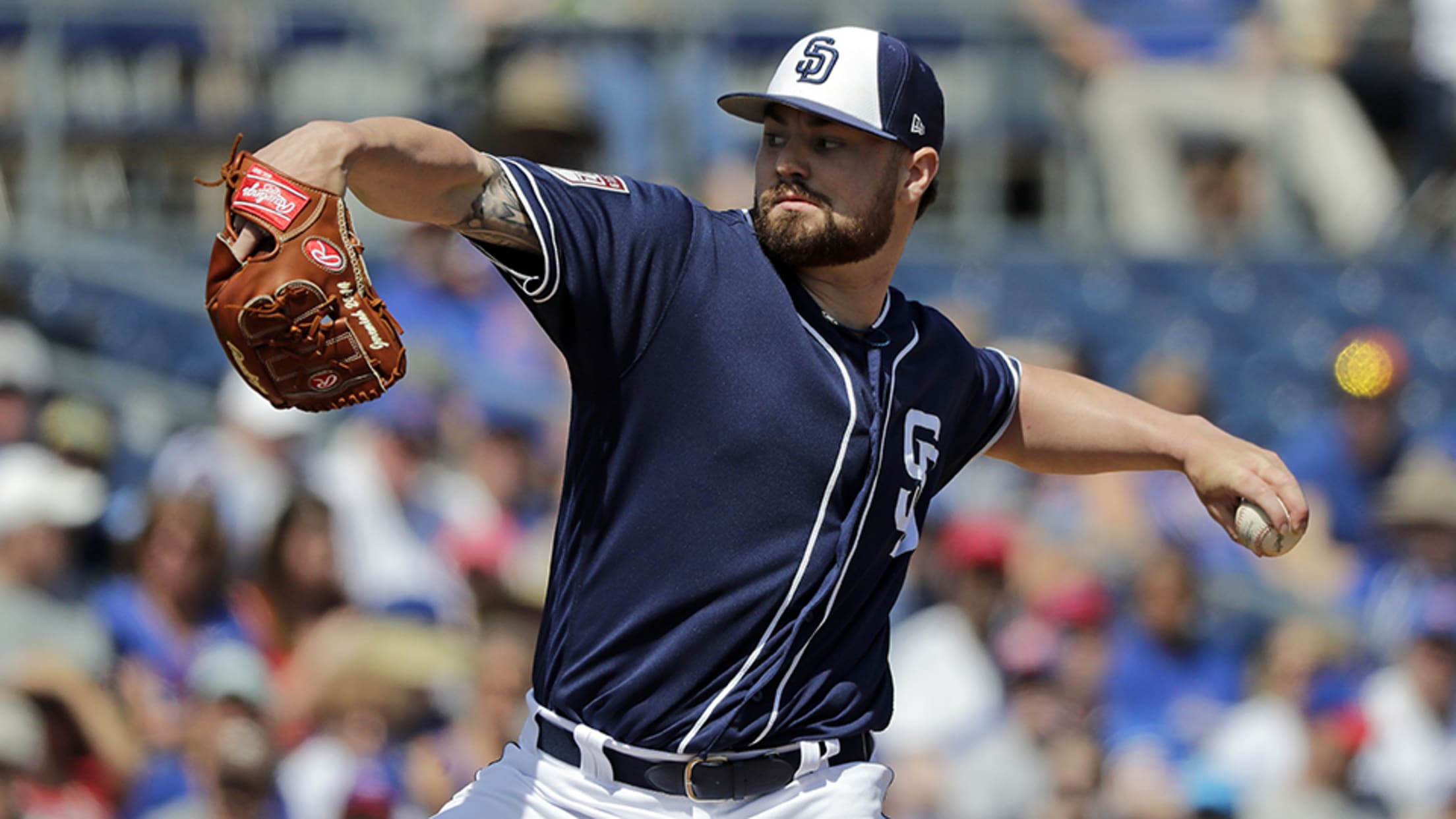 Almost a part of the big league rotation at the end of Spring Training, Logan Allen will now get his chance to toe the rubber in The Show.The fifth-ranked Padres prospect has been called up to make his Major League debut Tuesday against the Brewers, according to MLB.com's AJ Cassavell. 
Chihuahuas hit, pitch way to historic night
Padres prospects combine for 15 runs on 19 hits in shutout win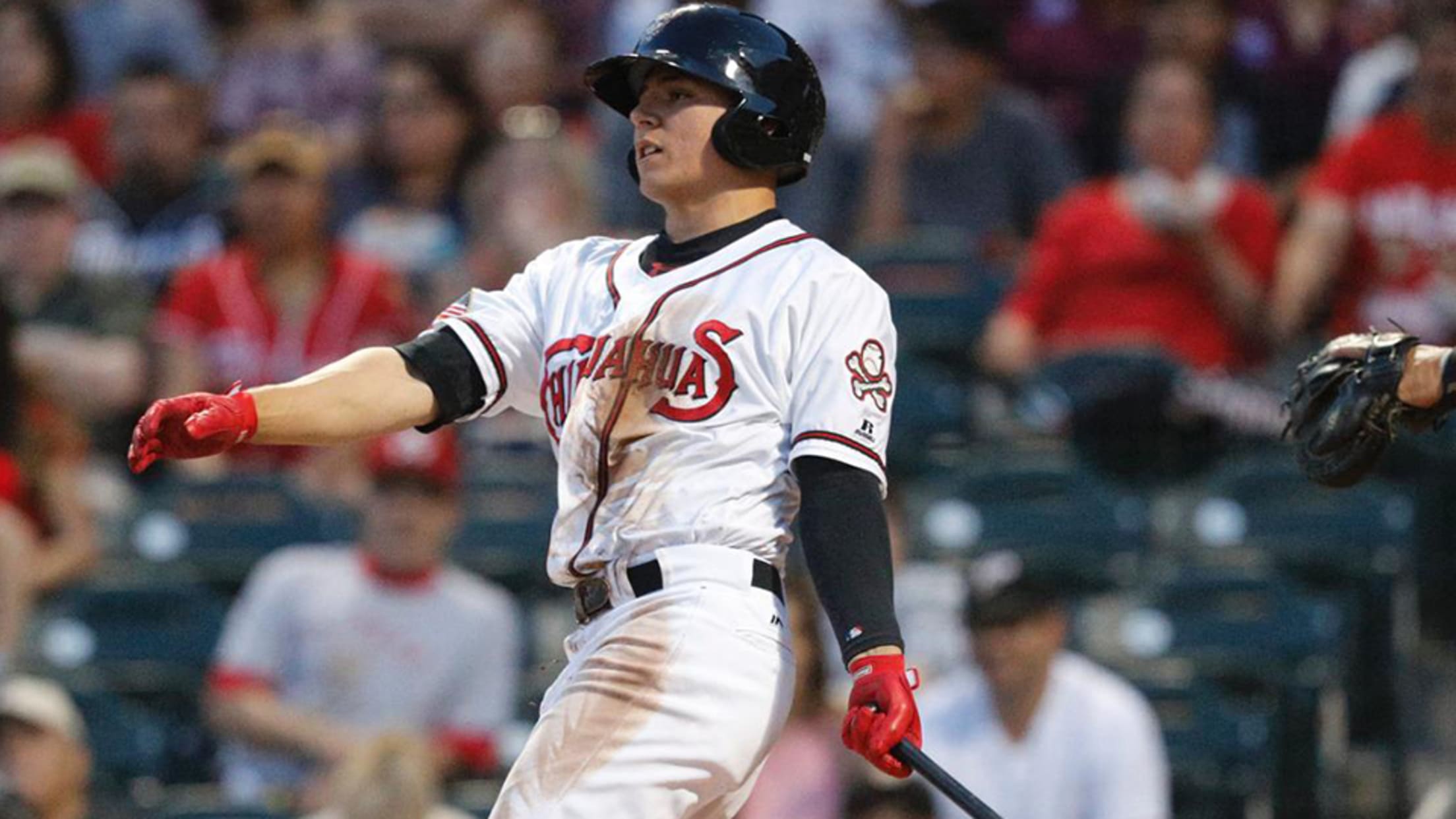 Triple-A El Paso was firing on all cylinders Monday. The Chihuahuas mashed seven home runs to tie the team's single-game record and defeated Salt Lake, 15-0, for their first shutout of 2019. It was the club's 400th regular-season victory.Padres No. 9 prospectLogan Allen allowed two hits and struck out seven over
Padres Prospect Primer: Talent abounds
Urias leads next wave in baseball's top-ranked farm system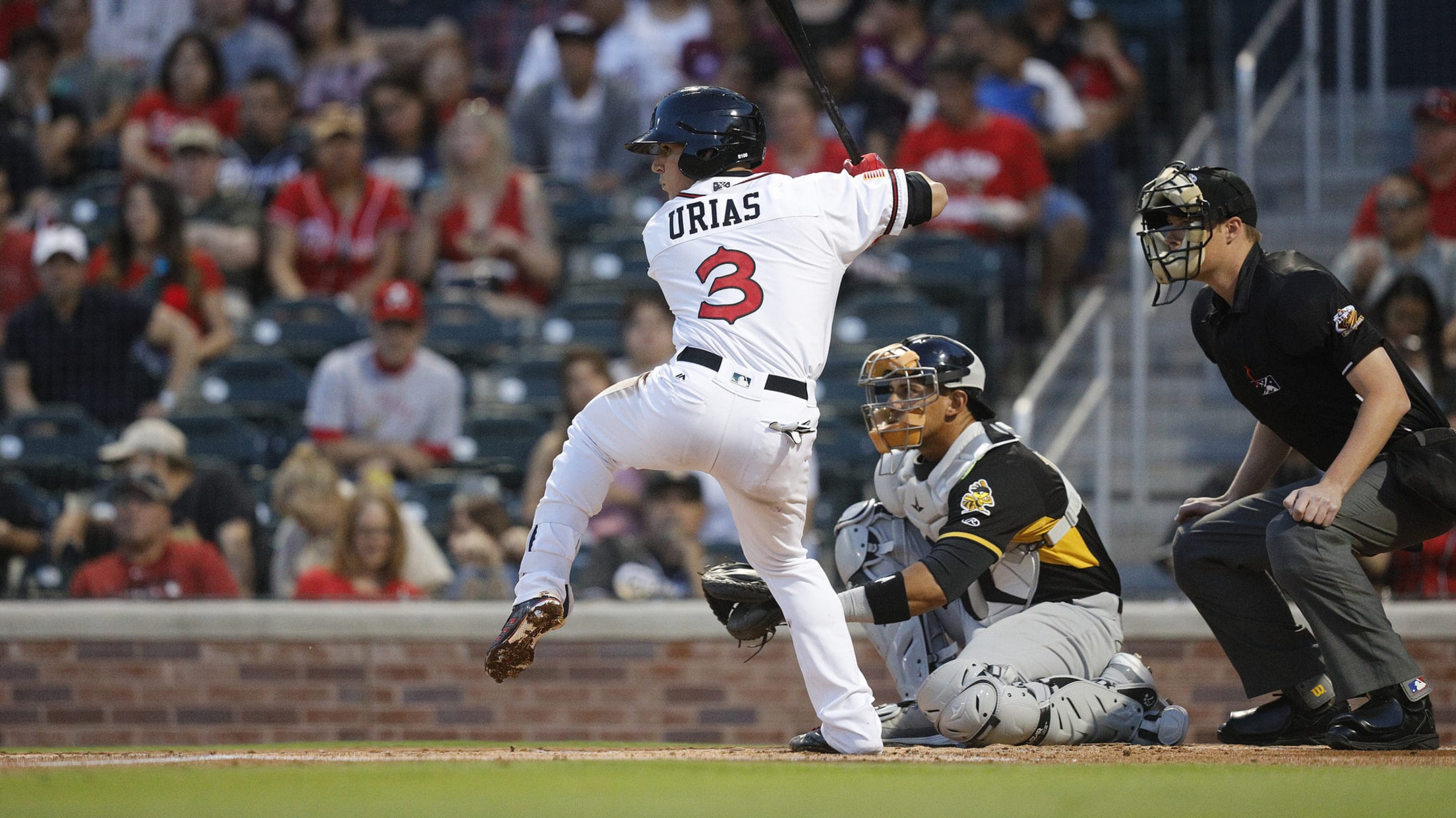 Some players are on the verge of stardom, others are entering a crucial phase of their development and still others are getting their first tastes of full-season ball. With the 2019 season approaching, MiLB.com takes a look at the most intriguing prospects from each MLB organization. Shining Star: Luis Urías,
Padres invite Tatis to big league camp
No. 2 overall prospect headed to Arizona after thrilling winter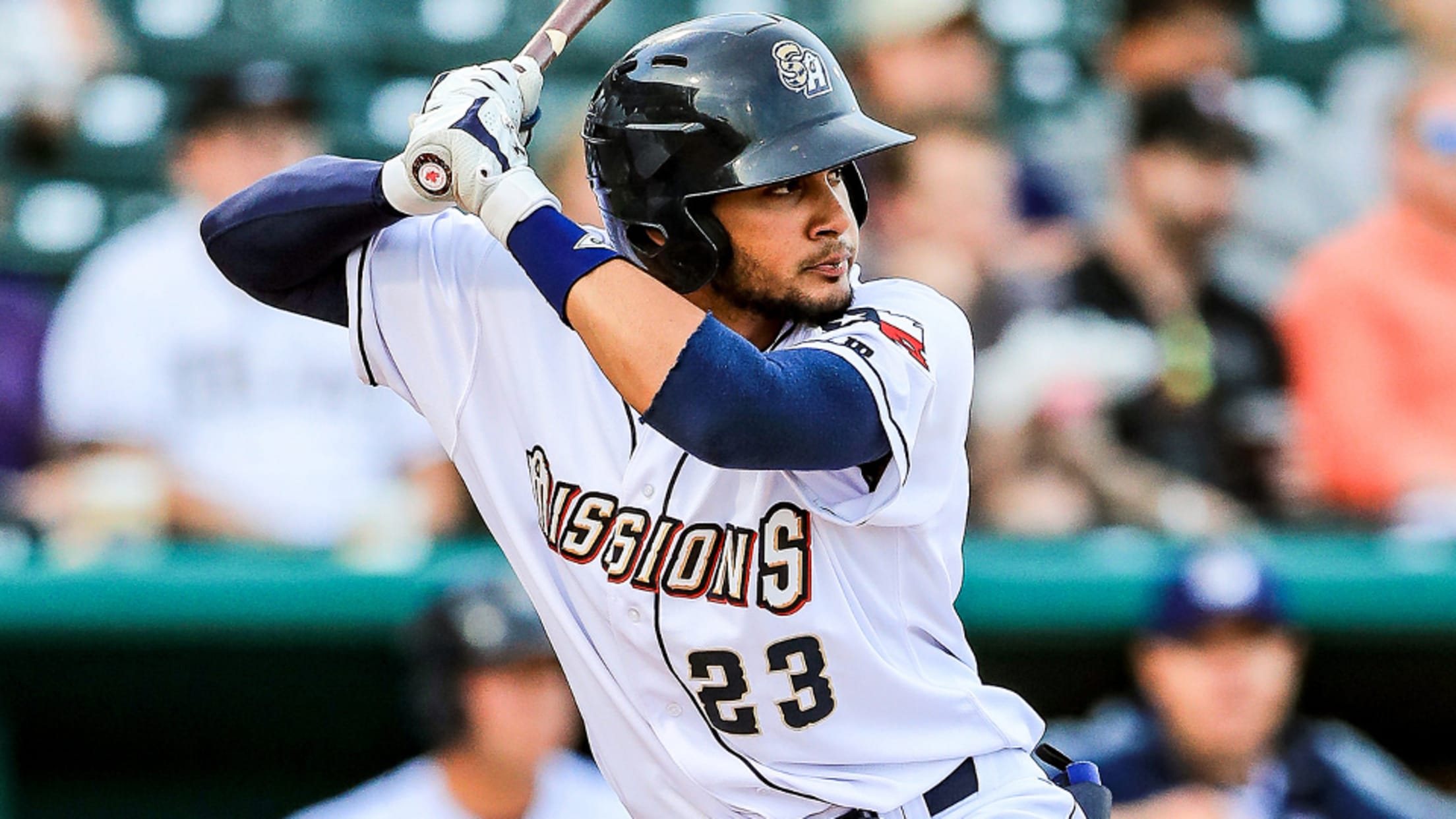 A day after helping his Estrellas to their first Dominican Winter League crown in 51 years, Fernando Tatis Jr. earned another prize.The Padres invited their top prospect to big league camp along with No. 8 prospect Logan Allen, Cal Quantrill (No. 11), Buddy Reed (No. 13), Josh Naylor (No. 15),
Tatis leads way in loaded Padres system
No. 2 overall prospect highlights San Diego's bountiful farm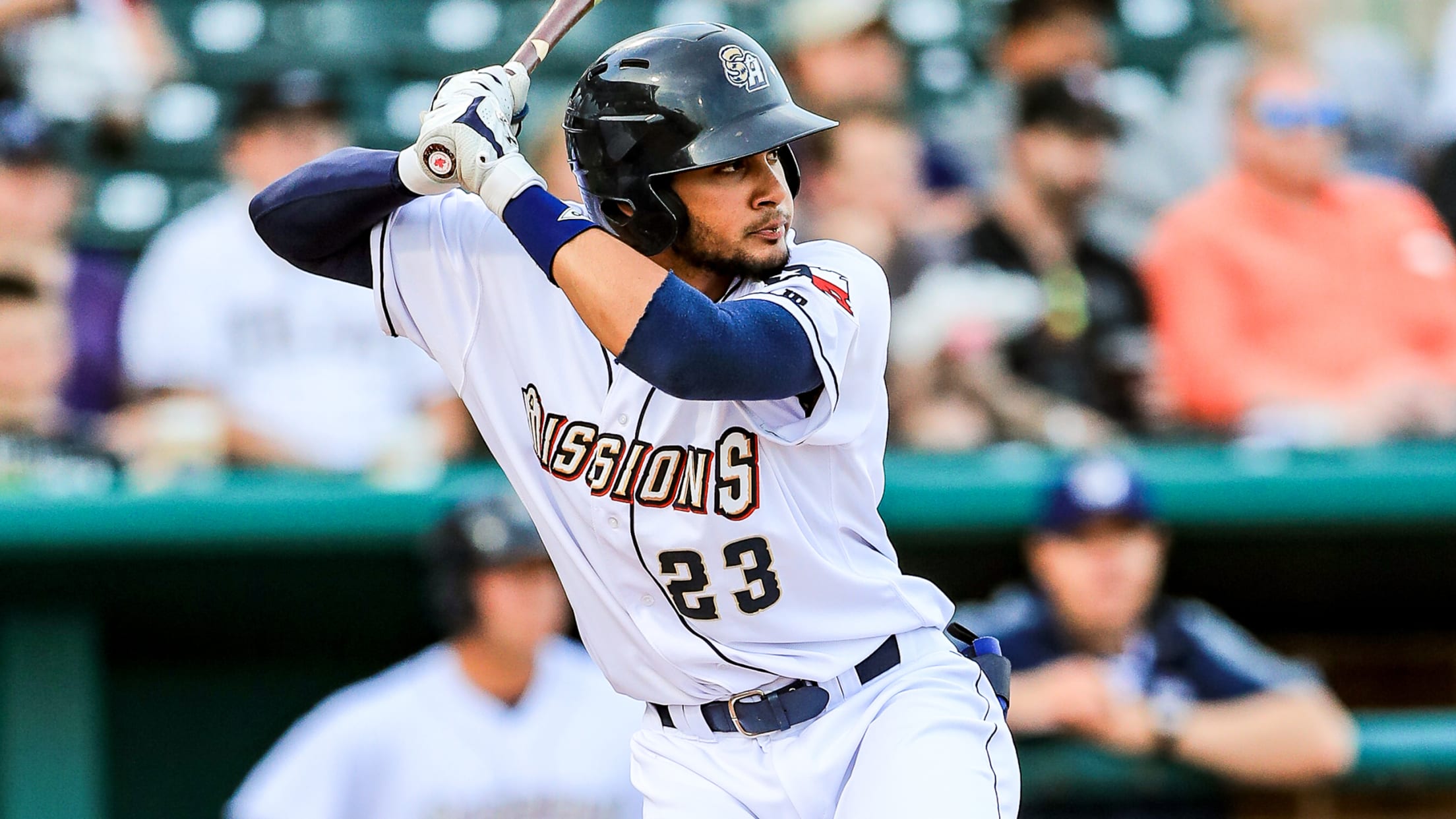 Each offseason, MiLB.com goes position by position across each system and honors the players -- regardless of age or prospect status -- who had the best seasons in their organization. Click here to locate your favorite club.Brighter days are on the horizon in sunny San Diego.The Padres have not finished higher than
Pacific Coast League playoff preview
Tucker, Grizzlies take on Chihuahuas; Redbirds battle Dodgers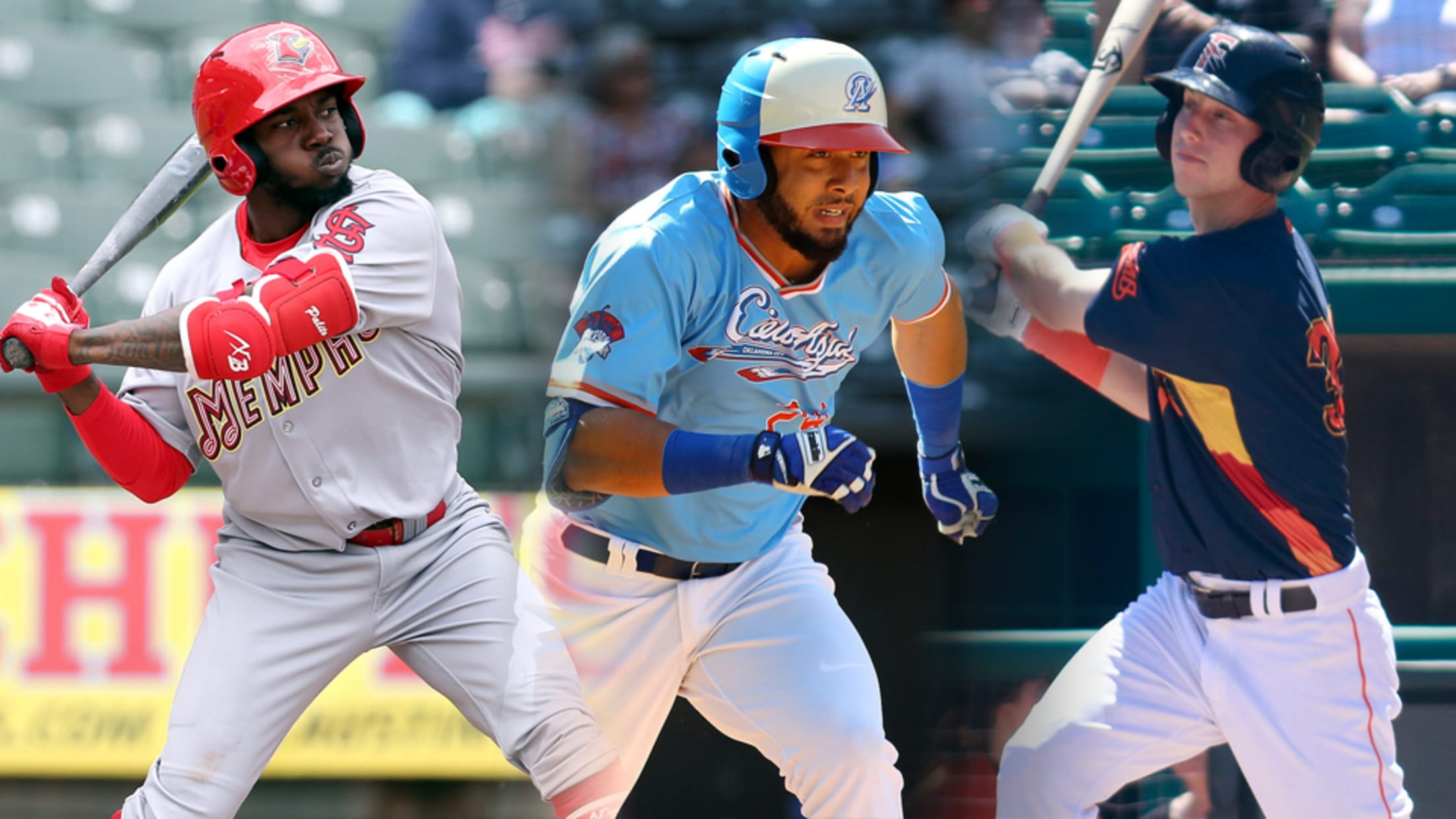 The Pacific Coast League playoffs feature two repeat champions facing new challengers. A year after leading the circuit with 91 wins and capturing the crown, the Memphis Redbirds won 83 contests to claim the American Southern Division title for the second year in a row.Memphis will take on Oklahoma City
Award winners, prospects top Texas list
Curletta, Allen joined by Tatis, Luzardo as end-of-season All-Stars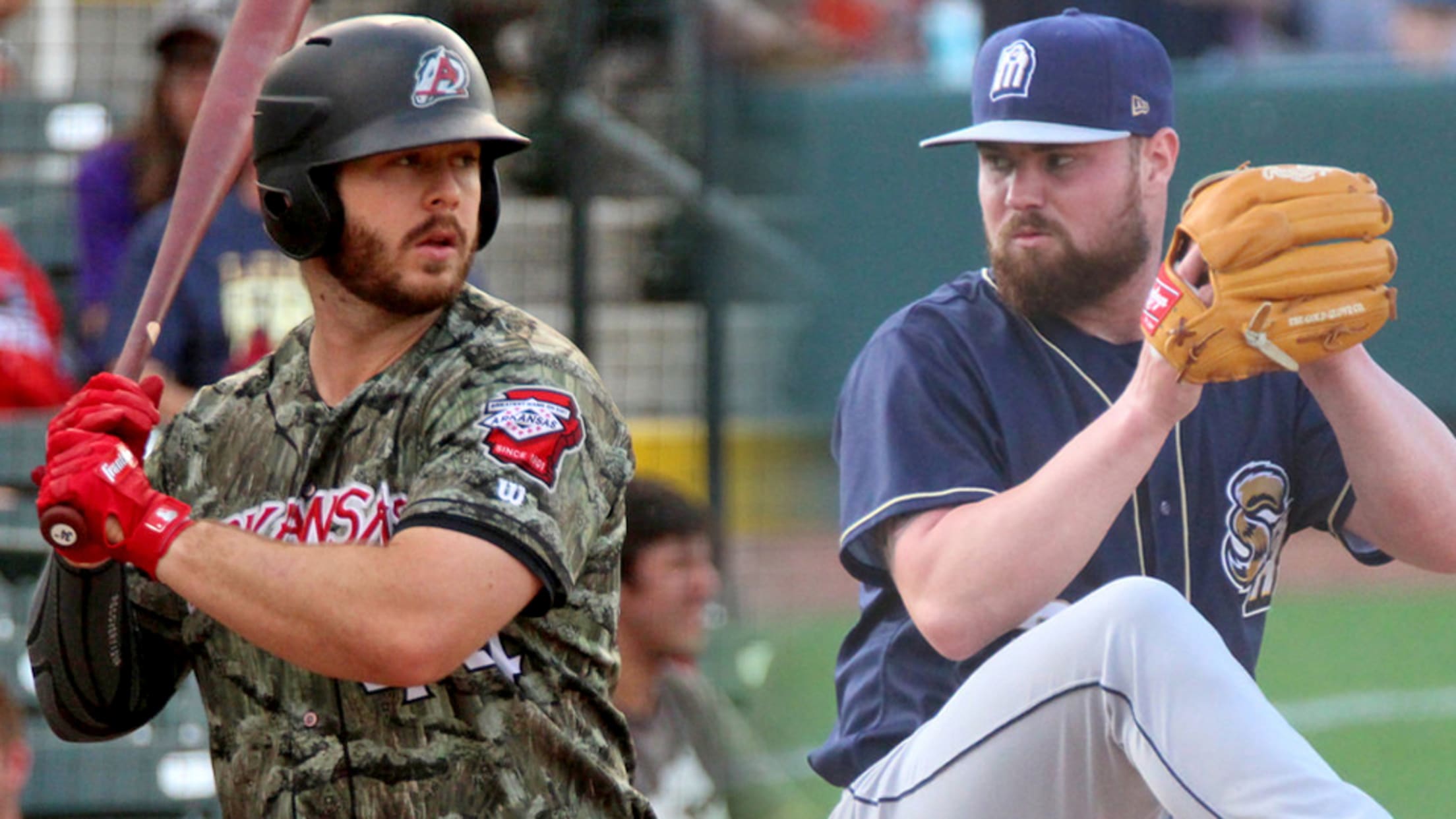 The Texas League announced its top two award winners Wednesday. A day later, it filled out the rest of the All-Star lineup.Player of the Year Joey Curletta and Pitcher of the Year Logan Allen are joined by top-100 prospectsFernando Tatis Jr. and Jesus Luzardo on the 2018 Texas League end-of-season
Logan Allen named TL Pitcher of the Year
First Mission hurler to earn TL's top pitching honor since Josh Geer in 2007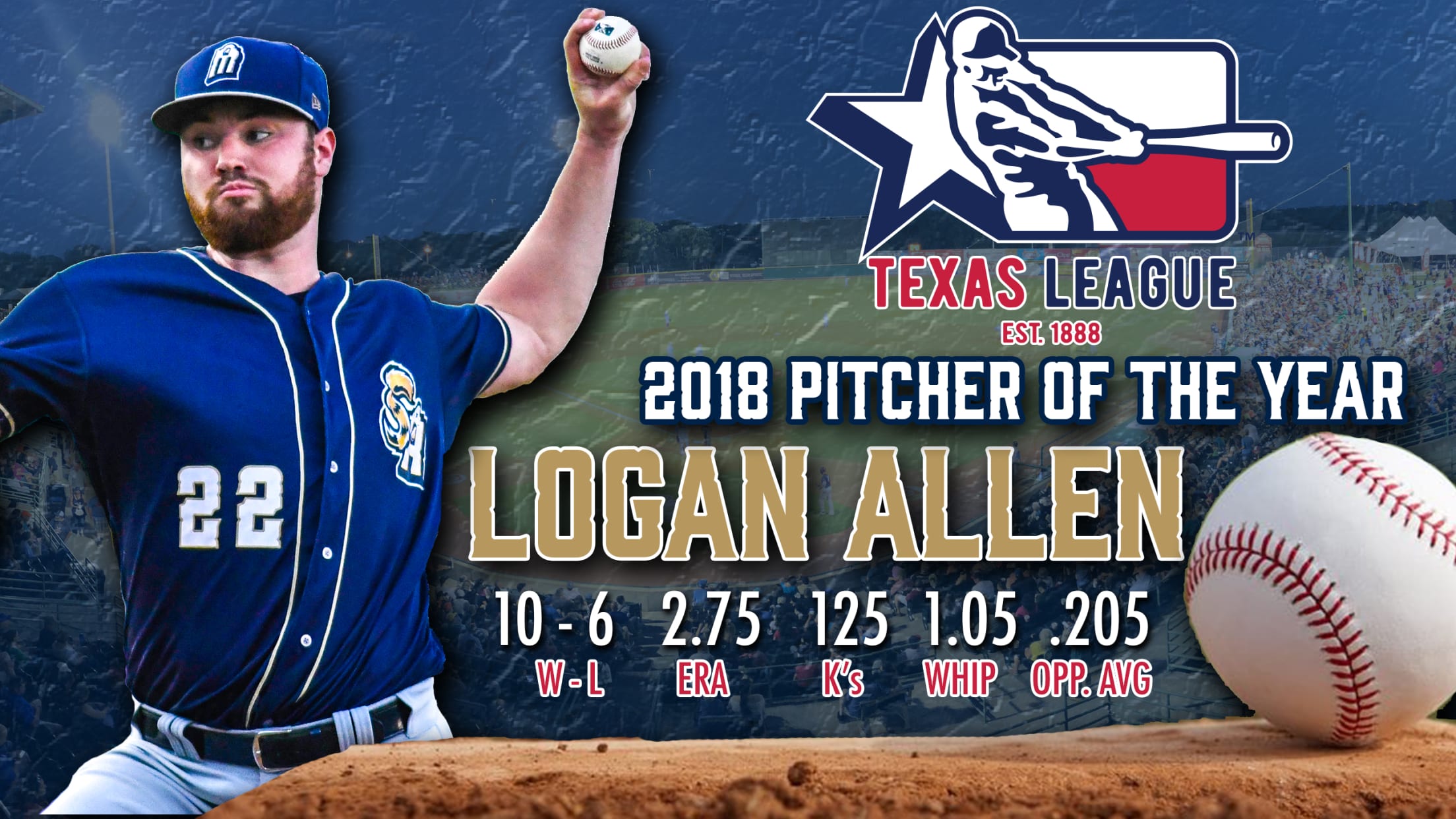 San Antonio - Late Wednesday afternoon, the Texas League Office announced that left-hander Logan Allen was selected as the 2018 Texas League Pitcher of the Year.In 20 games (19 starts) this season for San Antonio, Allen went 10-6 with a 2.75 ERA and 125 strikeouts against just 38 walks over
Allen shines in Chihuahuas' debut
Padres No. 8 prospect gives up four hits in six shutout innings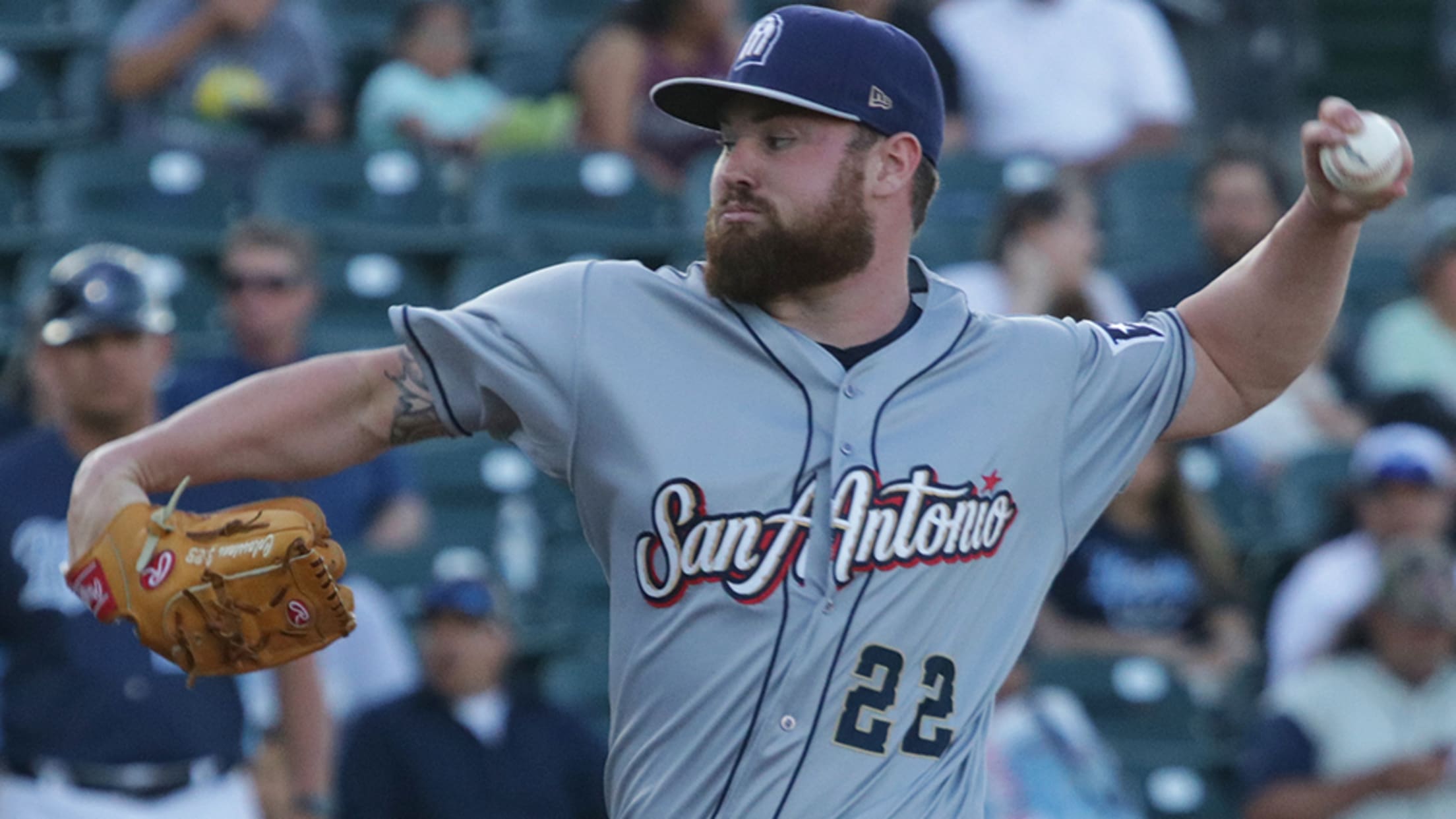 Not a bad Triple-A debut, Logan Allen. The Padres' No. 8 prospect spun six scoreless innings, scattering four hits and three walks while striking out six, as El Paso held on for a 2-1 win over Sacramento on Saturday at Raley Field.
Prospect Roundup: Games of July 24
Twins' Rooker pops off again; Padres' Allen shines at Double-A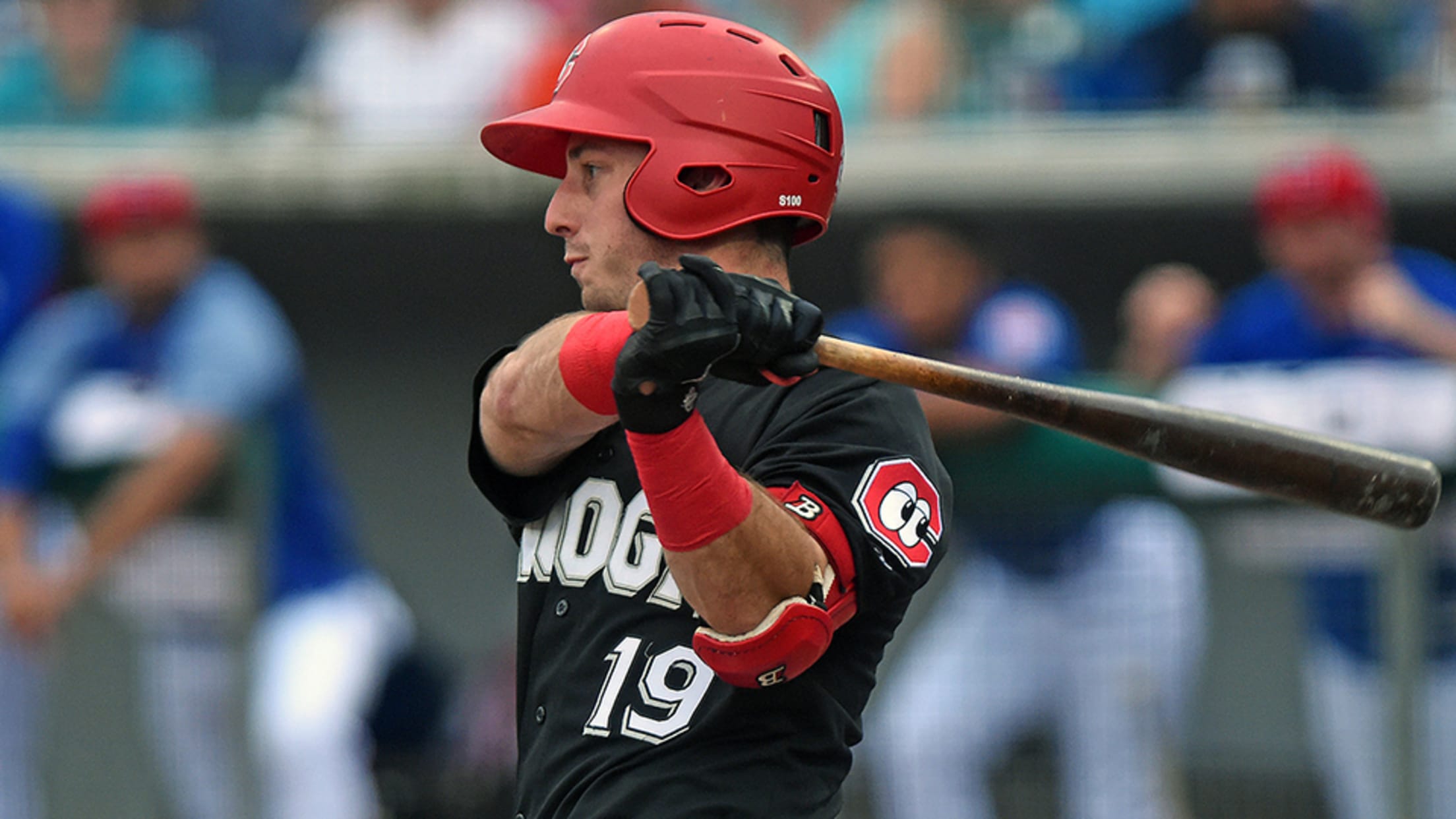 Theme of the dayBig names doing big things at Triple-A: Triple-A was the place to be Tuesday. No. 72 overall prospectStephen Gonsalves tossed seven scoreless innings to stay hot on the mound for Rochester. No. 50 prospect Tyler O'Neill followed up his three-homer game over the weekend with two more
Prospect Roundup: Games of July 18
Orioles' Mountcastle shows off pop; Padres' Allen tosses gem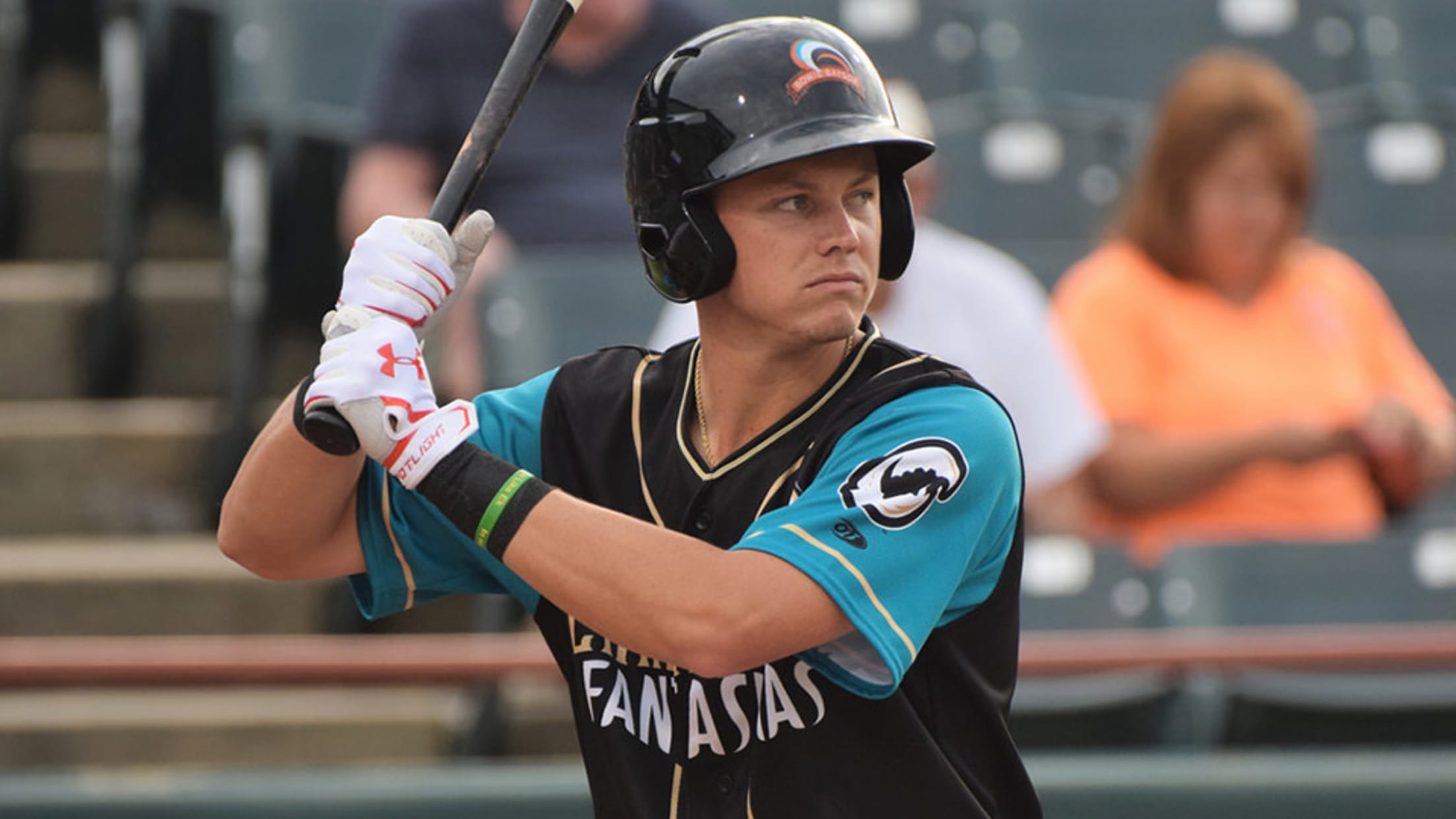 Theme of the dayPower will get you places: Wednesday's big news was the transaction most of the baseball world had been waiting for with Manny Machado heading to the Dodgers and prospects Yusniel Díaz, Dean Kremer, Rylan Bannon, Zach Pop and Breyvic Valera going to the Orioles. Diaz is the
Texas notes: Missions' Allen has a good grip
Padres left-hander acing Double-A with refined fastball, curveball
For Logan Allen, a corner turned wasn't a matter of change in mechanics or mind-set, but rather of choice.As in, which of his four-pitch mix he chose to rely on most.Leaning on a split-finger changeup and slider early in the season, the 21-year-old left-hander shifted to his fastball and curve
League-high nine Missions headed to Texas League All-Star Game
Fernando Tatis Jr., Josh Naylor and Logan Allen headline San Antonio selections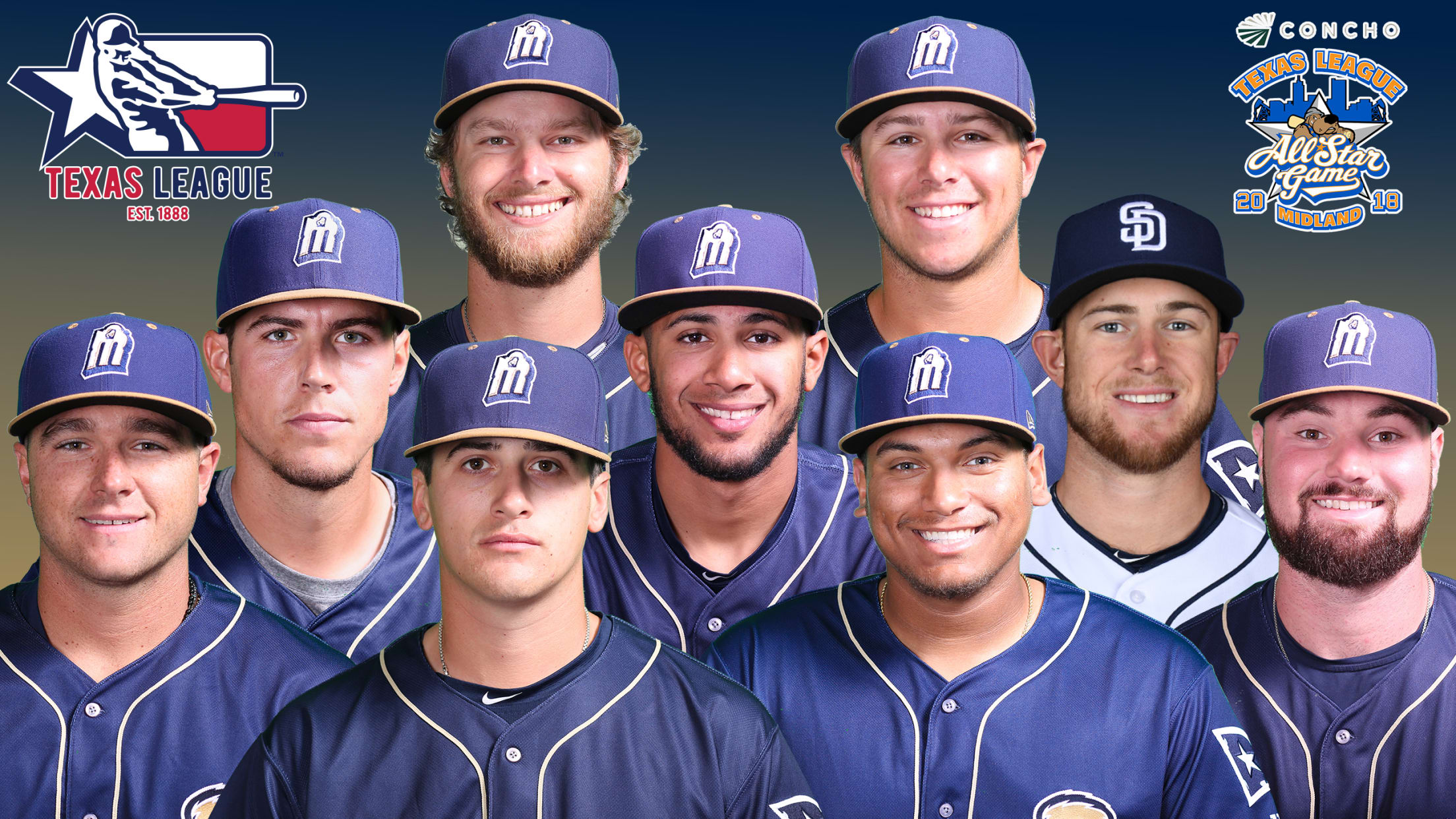 San Antonio - On Wednesday, Texas League President Tim Purpura announced the rosters for the 82nd Annual Texas League All-Star Game, which will be held Tuesday, June 26 at Security Bank Ballpark in Midland, TX.The Missions will be sending a league-best nine players to Midland, with Tatis Jr., Naylor and
Allen, Jester seal mission for San Antonio
Padres No. 8 prospect goes seven in first TL no-hitter of season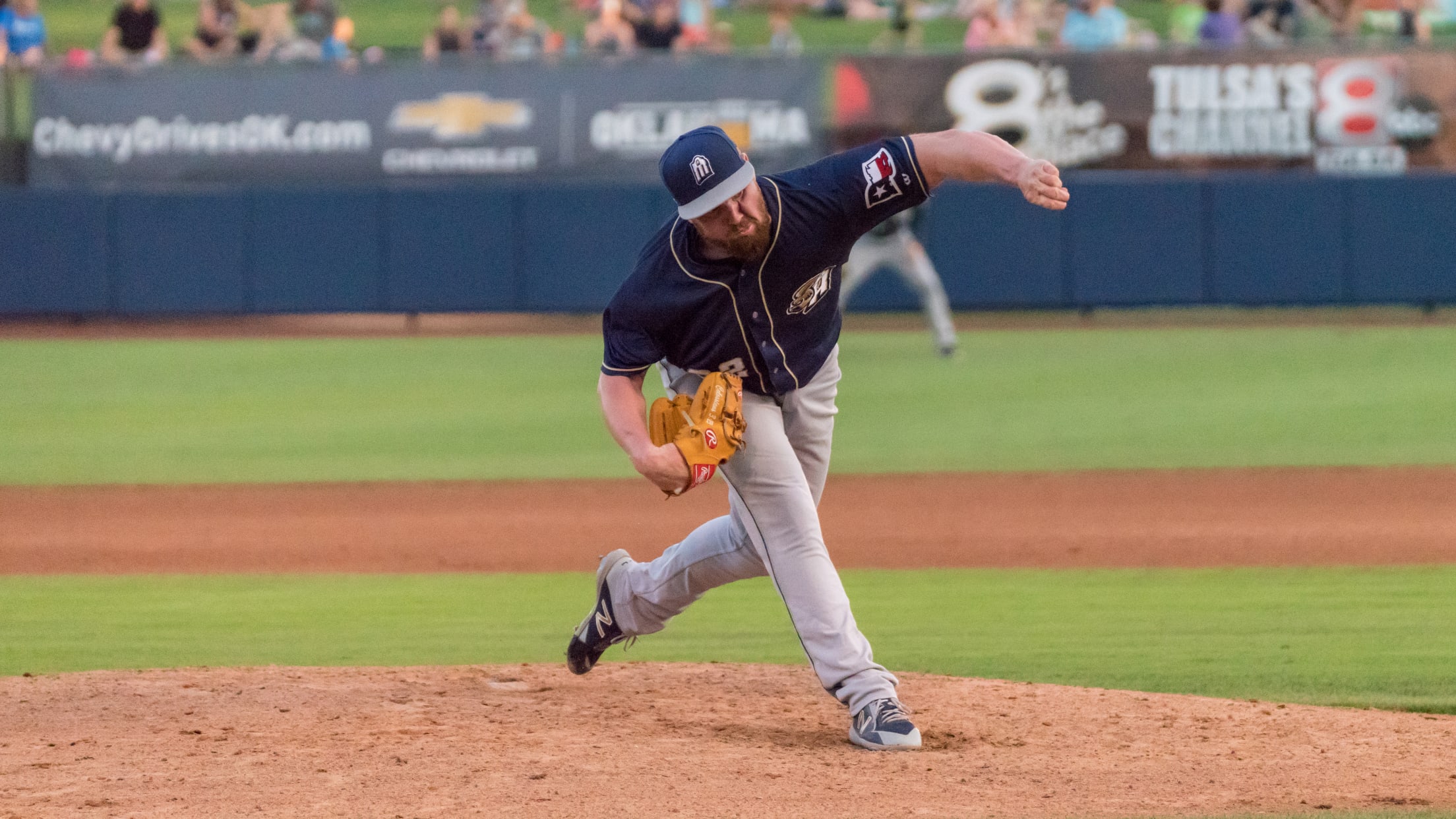 Mission accomplished.History was made at ONEOK Field on Thursday as Double-A San Antonio's Logan Allen turned in his best performance of the season, going seven innings to combine with Jason Jester on the first no-hitter in the nine-year history of the Tulsa ballpark -- the first no-no in the Texas
Logan Allen Named TL Pitcher of the Week
Lefty went 1-0 with a 1.38 ERA over two starts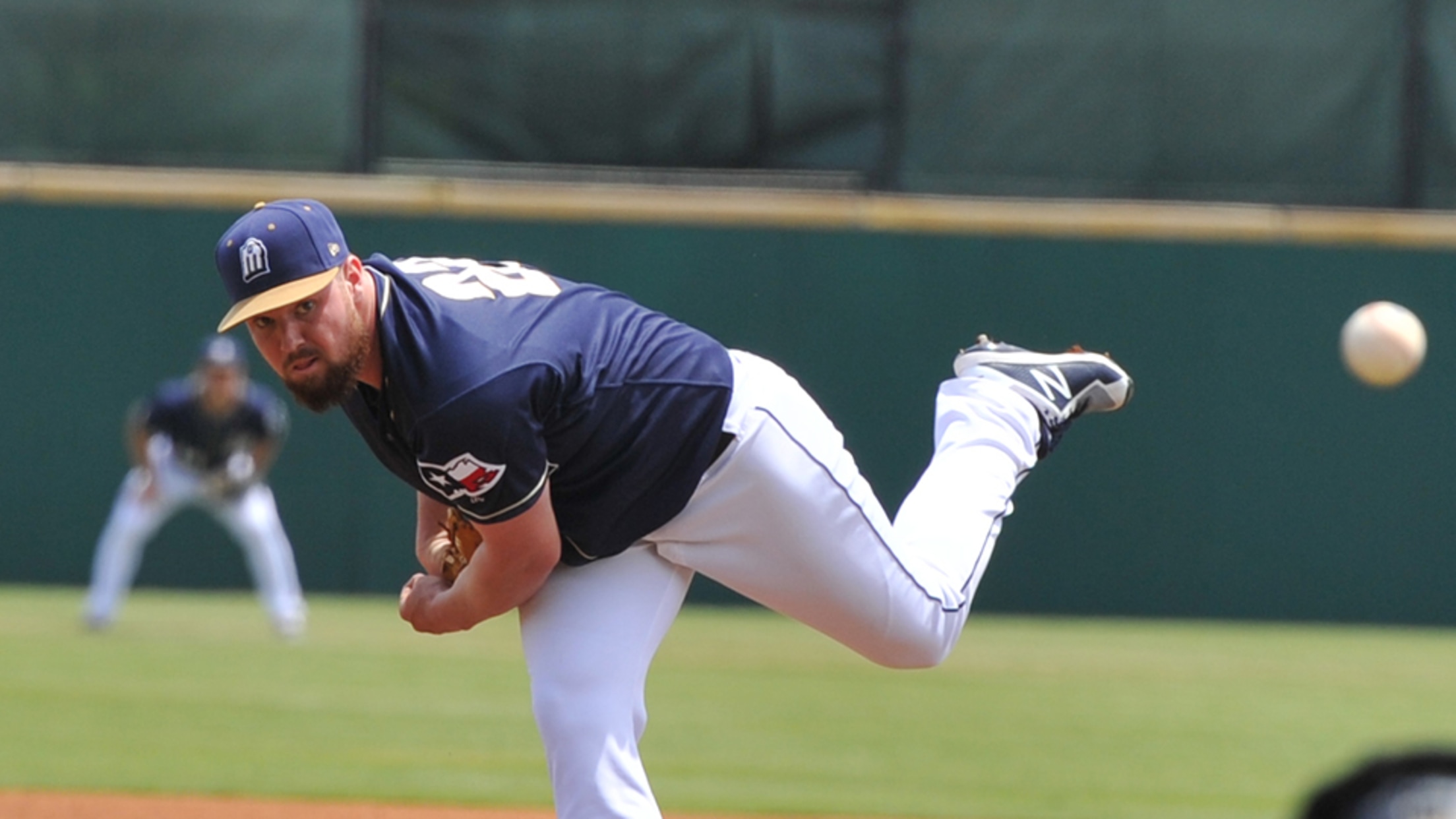 San Antonio -The San Antonio Missions are proud to announce that left-hander Logan Allen was named Texas League Pitcher of the Week for April 23-29.In his two starts this past week, Allen went 1-0 with a 1.38 ERA and a K:BB ratio of 12:4. For the week, Allen tied for
Halos' Castillo heads Pitchers of the Week
No. 11 Angels prospect earns award after seven no-hit innings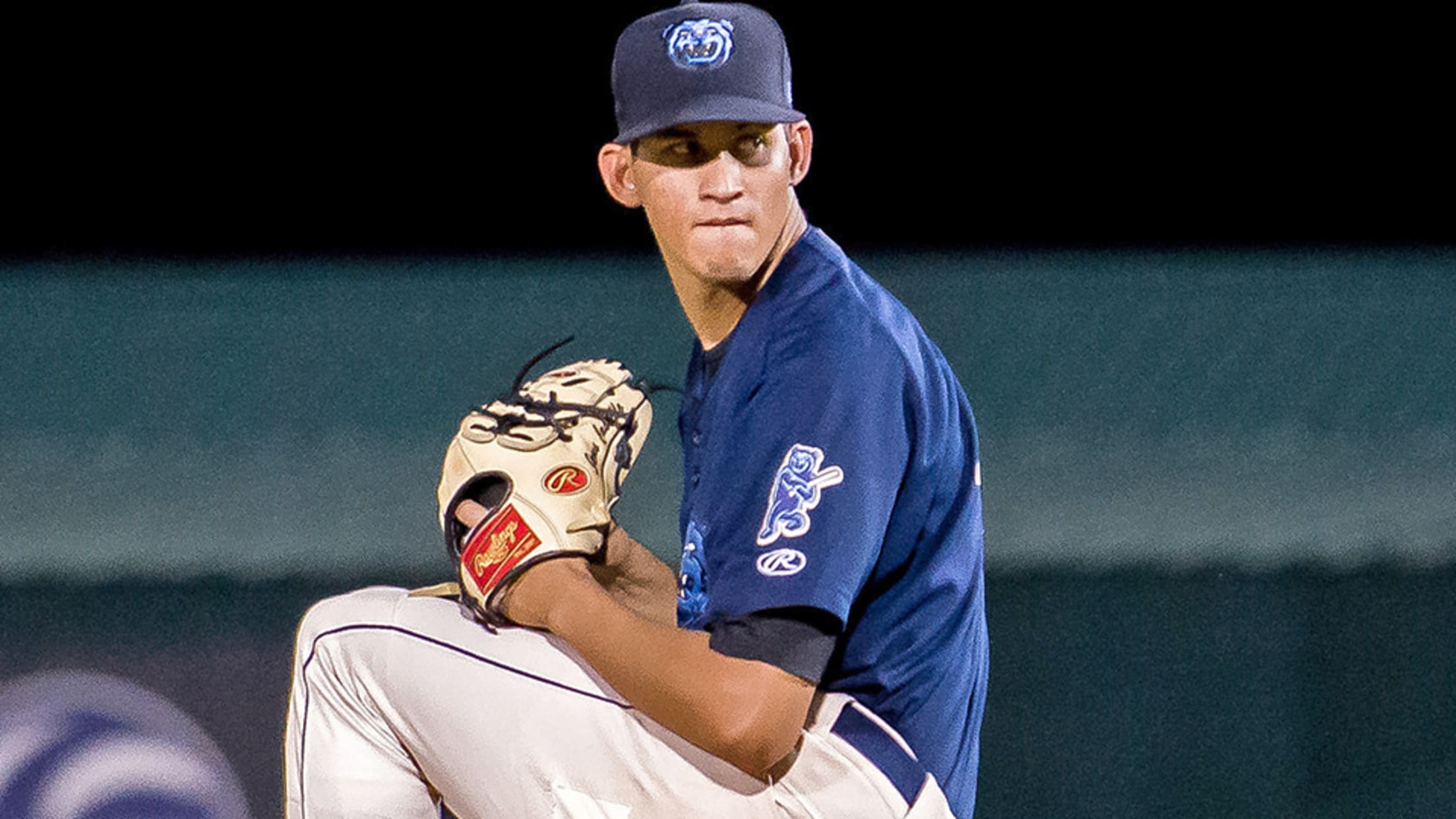 Jesus Castillo has been a starter. He's been a reliever. He's been a D-back, a Cub and now an Angel. Currently in his seventh Minor League season, he's finally a Pitcher of the Week. The Angels' No. 11 prospect won his first career Pitcher of the Week award by capturing
Missions Opening Night Roster Announced
Fernando Tatis Jr., Cal Quantrill and Logan Allen headline 2018 squad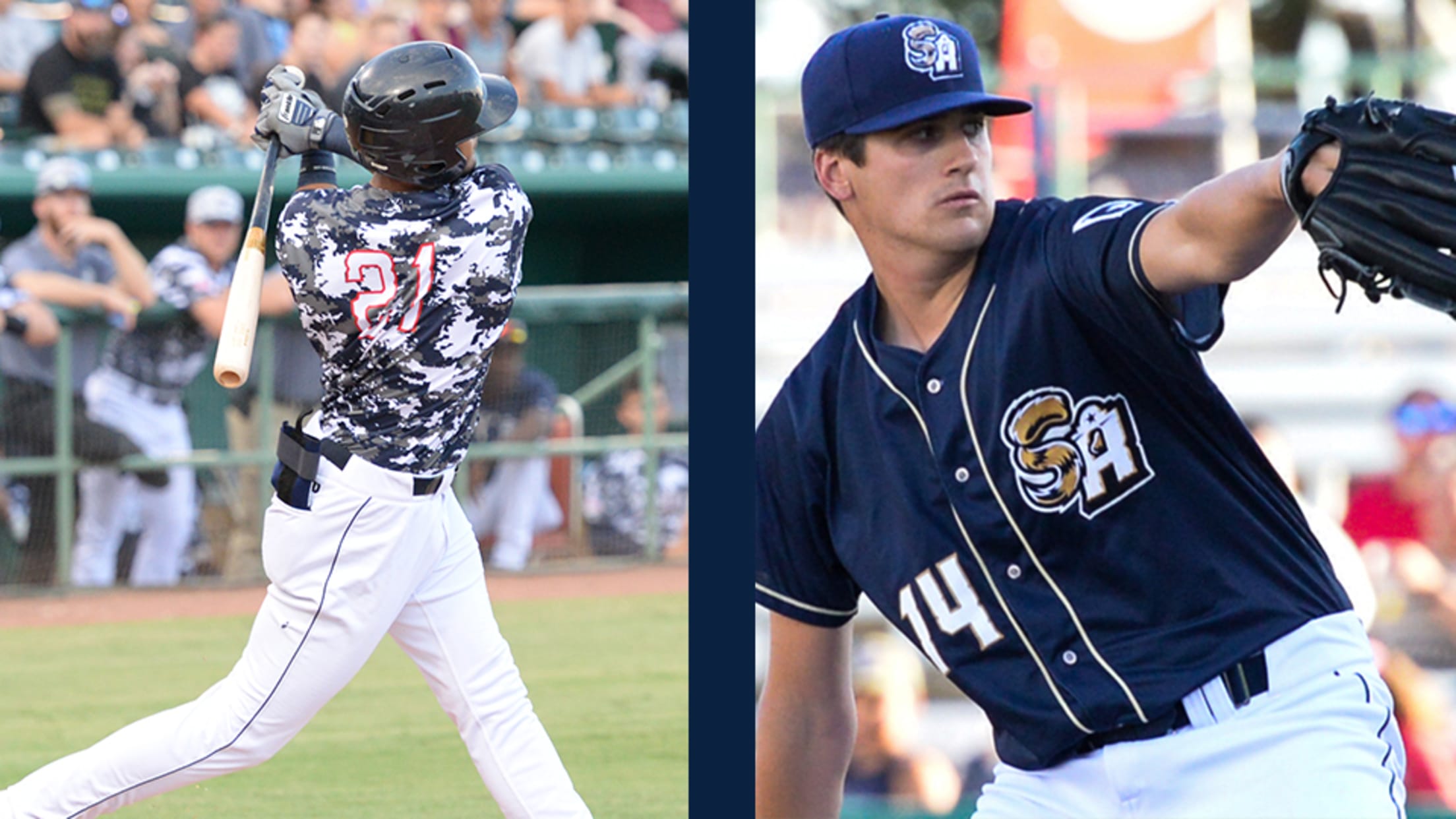 San Antonio - The San Diego Padres have announced the 2018 Opening Night roster for their Double-A affiliate, the San Antonio Missions.   The Missions will open their 2018 season with six of San Diego's top 30 prospects (according to MLB.com) in shortstop Fernando Tatis Jr. (#1), RHP Cal Quantrill (#4),
Pair of Walk-offs Highlight Homestand
Fans were treated to dramatic finishes at The Diamond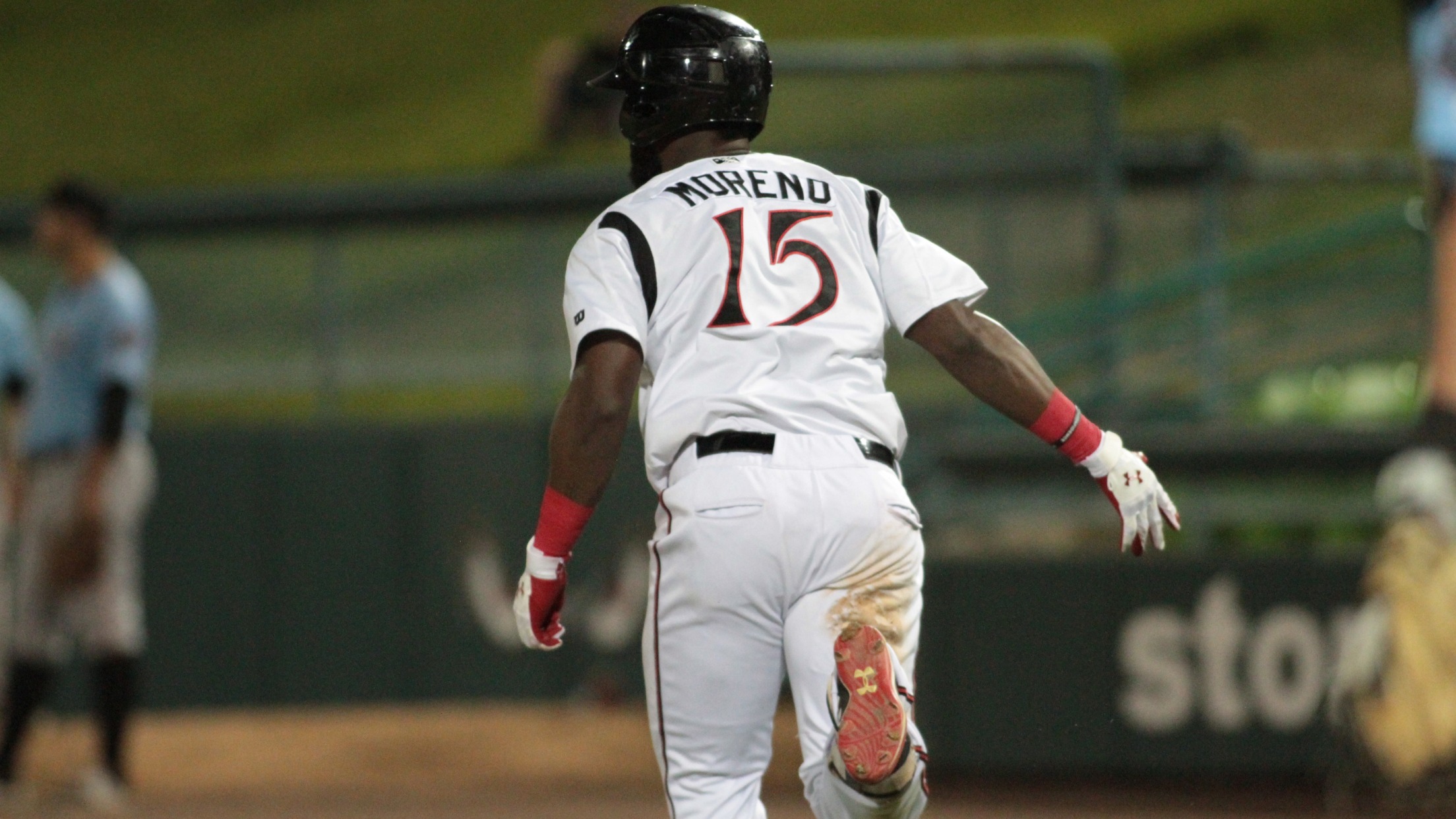 LAKE ELSINORE, Calif. - A pair of walk-offs highlighted the recent seven-game home stand at The Diamond in Lake Elsinore, with one coming against the 66ers of Inland Empire and the other against the Rancho Cucamonga Quakes.Although the Storm were able to muster only two wins out of the seven-game
Prospect Roundup: Games of Aug. 14
Brewers' Harrison goes deep twice; Rangers' Cody fans 11 again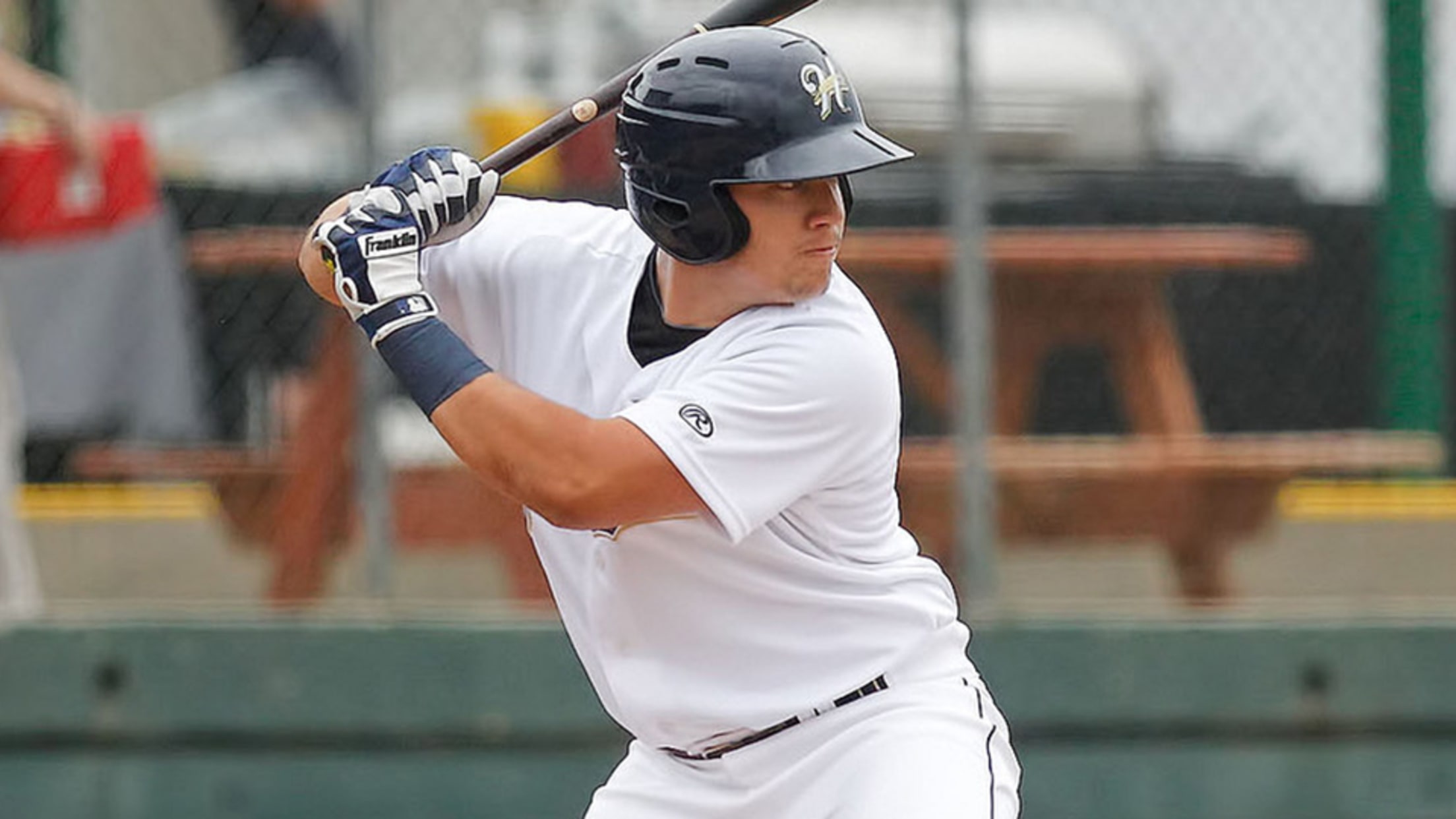 Cardinals OF Tyler O'Neill, Triple-A Memphis: 1-for-4, HR, 2 RBI, R, 2 K -- O'Neill was on one heck of a hot streak when he was traded from to the Cardinals last month, hitting five homers in his last five games for Triple-A Tacoma. He has yet to slow down,
Storm Look to Continue Success at the Plate
The Storm welcome Inland Empire and Rancho Cucamonga to the Diamond for the last time in 2017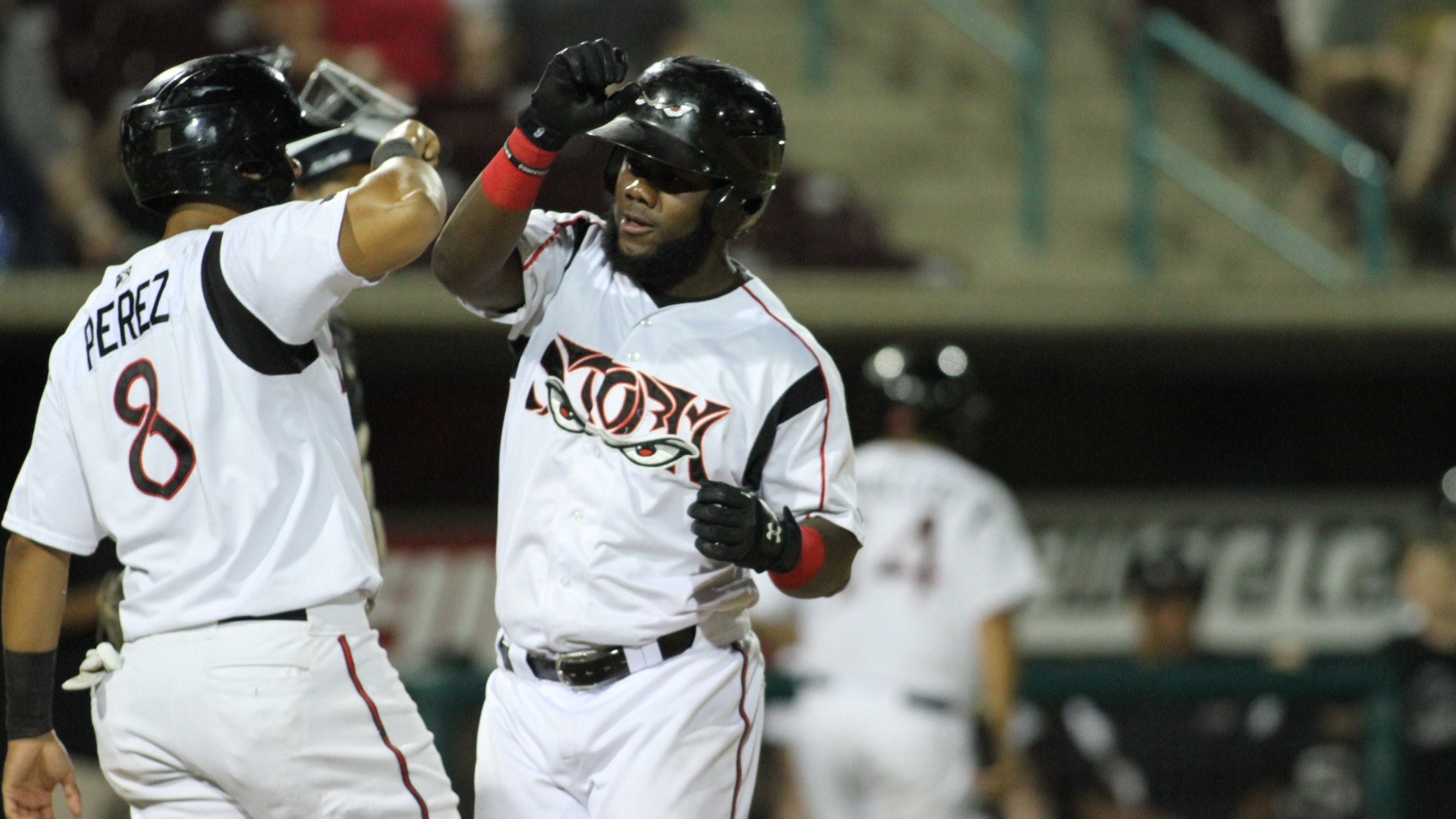 LAKE ELSINORE, Calif. - As the regular season starts to wrap up, the Storm host its last seven-game home stand of the year, welcoming the Inland Empire 66ers to The Diamond for four games before concluding the home stand with three games against the Rancho Cucamonga Quakes.Coming off a remarkable
Storm Begin August in Exciting Fashion
In a home stand that had just about everything, the Storm gave the fans plenty to talk about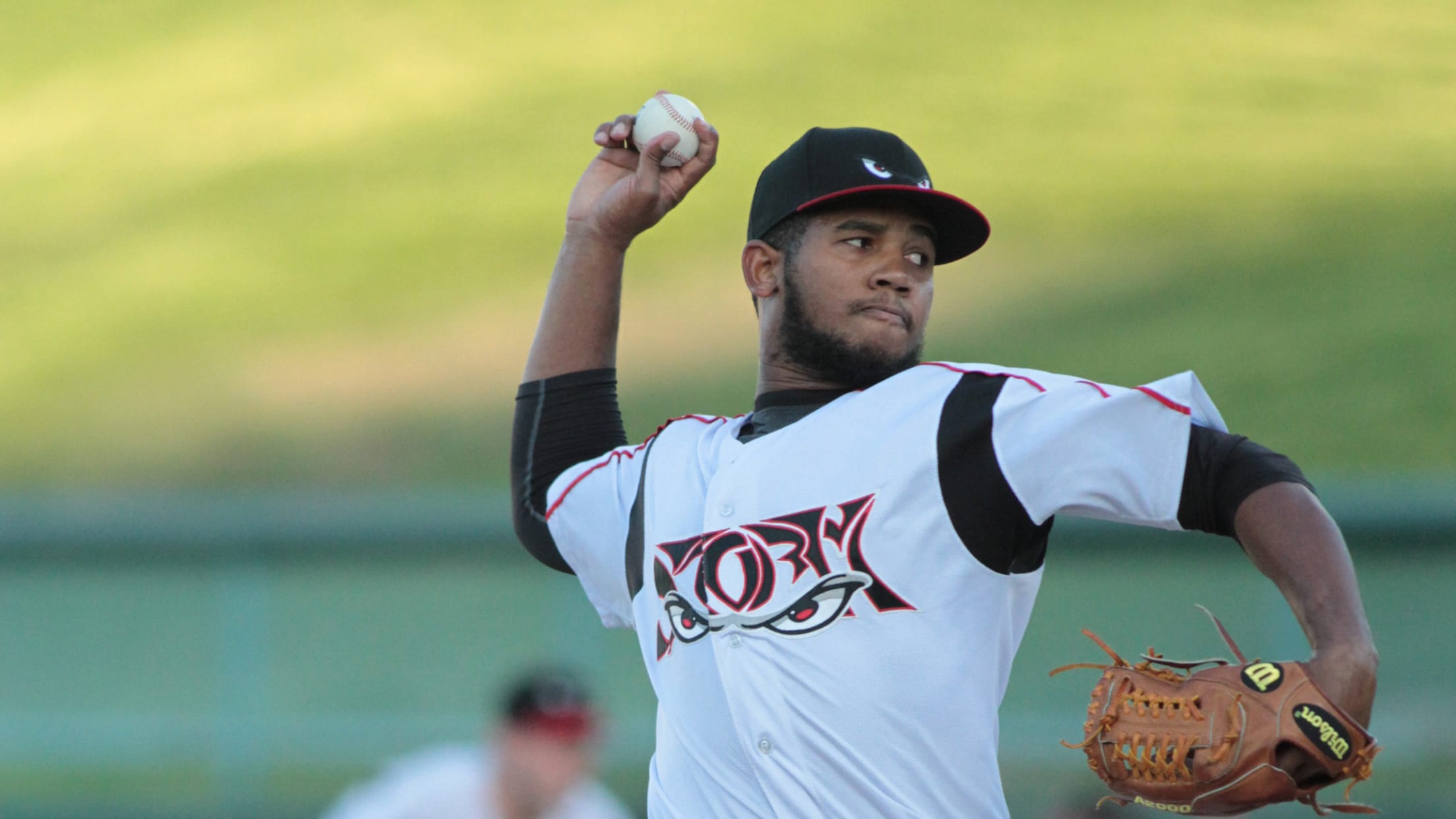 LAKE ELSINORE, Calif. - The Storm rolled into Lake Elsinore on a two-game winning streak July 31 to begin a seven-game home stand which started with a three-game series against the South Division rival Lancaster JetHawks.The first game featured a pitcher's duel that sent the game into a scoreless tie
Seven Game Homestand Ends in Close Game
Lake Elsinore finished the homestand with a 3-4 record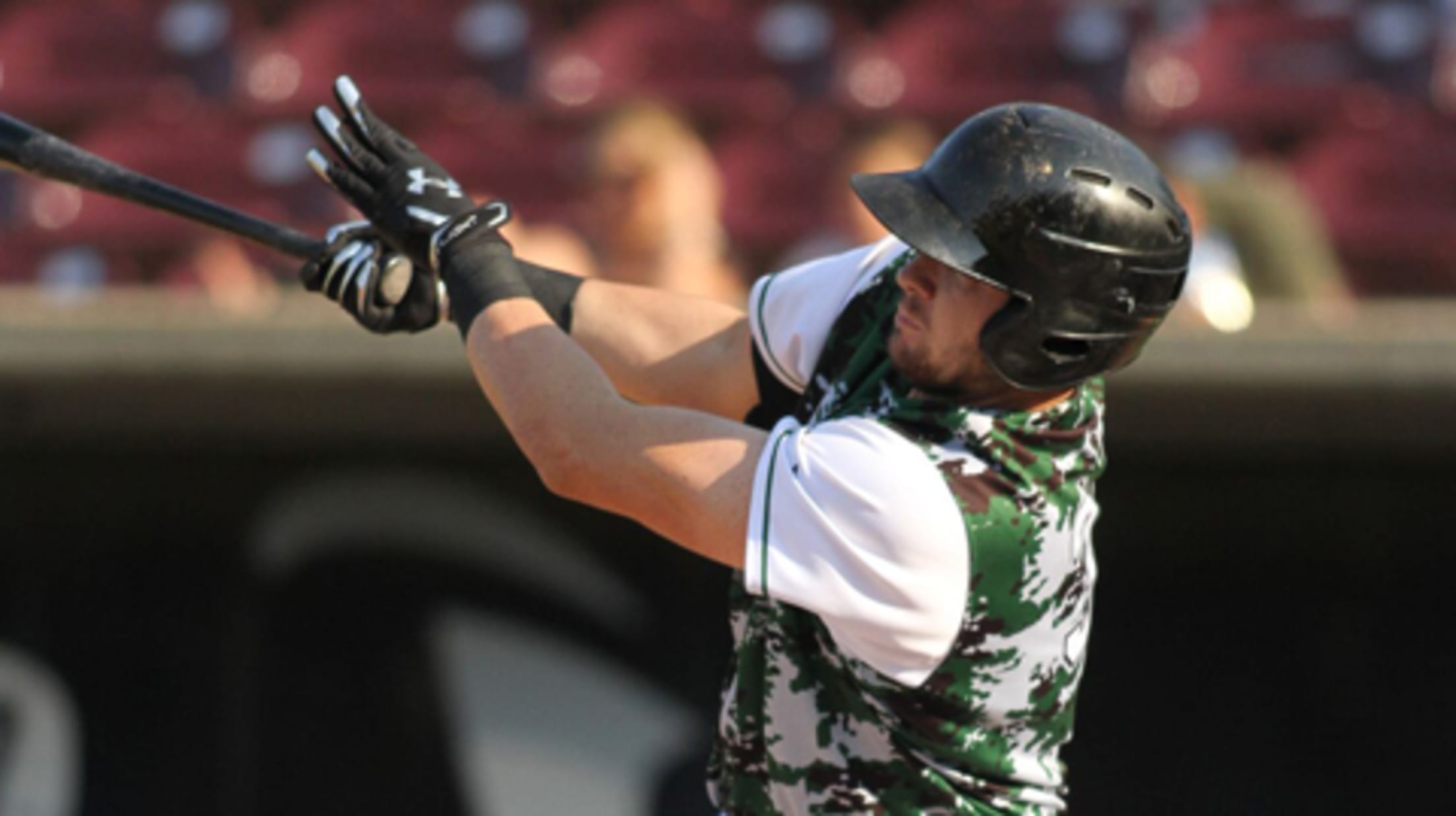 LAKE ELSINORE, Calif. - The Storm hosted the Lancaster JetHawks and the San Jose Giants over a seven-game home stand that began last Wednesday.Lake Elsinore first welcomed Lancaster to The Diamond for a four-game series in which the teams ended up splitting. Wednesday's game offered a late rally from a
Storm Sellout Caps Exciting Home Stand
Lake Elsinore capped the home stand with a 9-6 win in front of a season-high crowd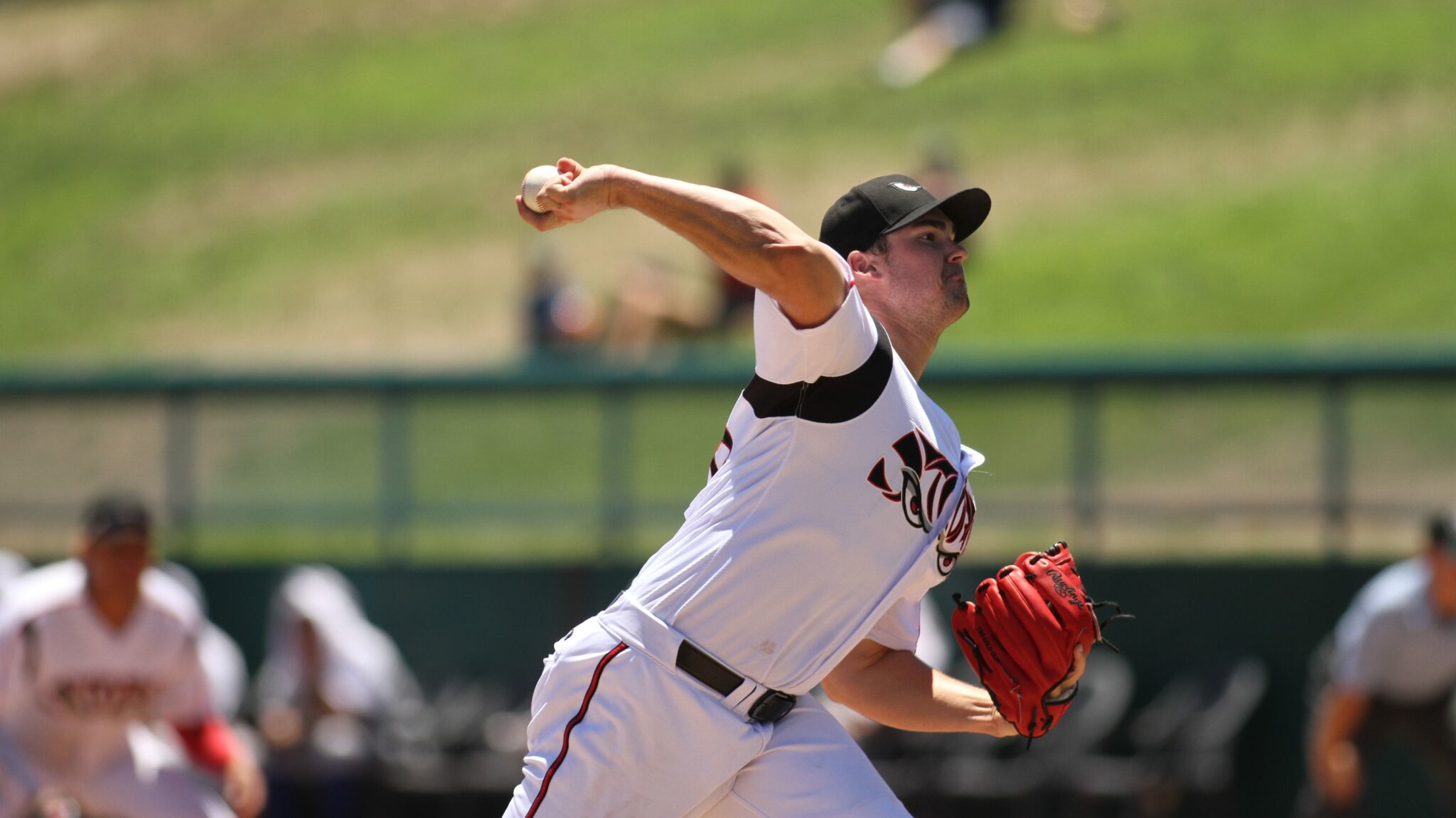 LAKE ELSINORE, Calif. - The Storm welcomed Rancho Cucamonga and Inland Empire to The Diamond for an eight game home stand and a chance to gain some ground on the South Division after a 1-3 start.The losses continued into the first game; a Monday night matchup against the Quakes. Leadoff
TinCaps provide a glimpse of Padres' future
Top prospects Tatis, Potts and Allen produce big nights in romp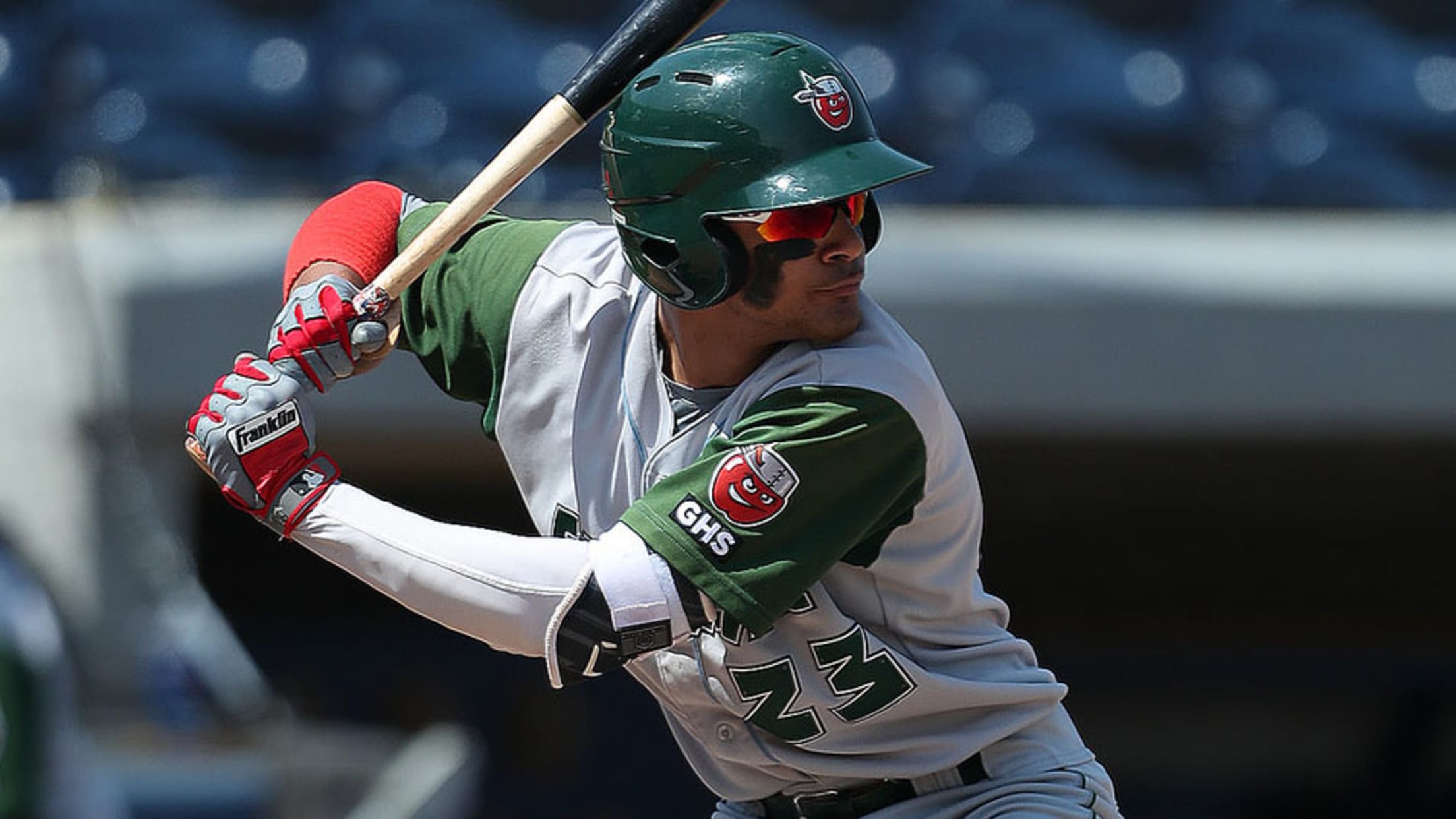 With several of San Diego's top prospects starting the season with Class A Fort Wayne, it's a good place to get a glimpse of the Padres' future. On Tuesday, a few of them showed what could be in store for the franchise.Sixth-ranked prospect Fernando Tatis, Jr. and No. 12 Hudson Potts both went