Bases-loaded walk helps Pigs avoid sweep
It's not a traditional "walk-off," but it works for the Pigs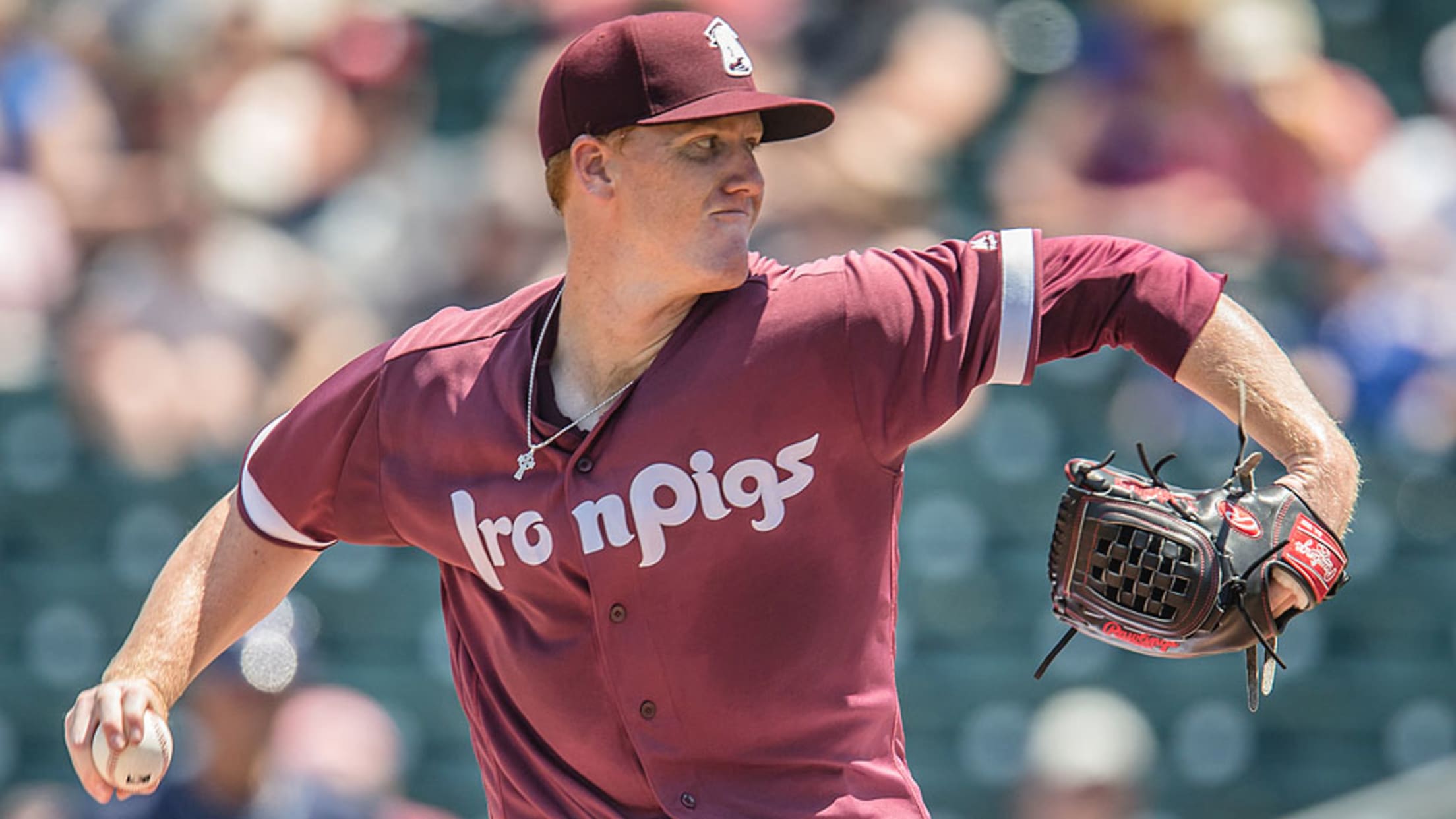 Follow @IronPigsMOOSIC, Pa. - The Lehigh Valley IronPigs (28-25) avoided being swept Sunday afternoon as they beat the Scranton/Wilkes-Barre RailRiders (30-21) 6-5. They lead the IronRail series 5-4 and earn their 80th all-time win against the RailRiders.
Eshelman dazzles in series finale
Seven strikeouts over seven innings for Eshelman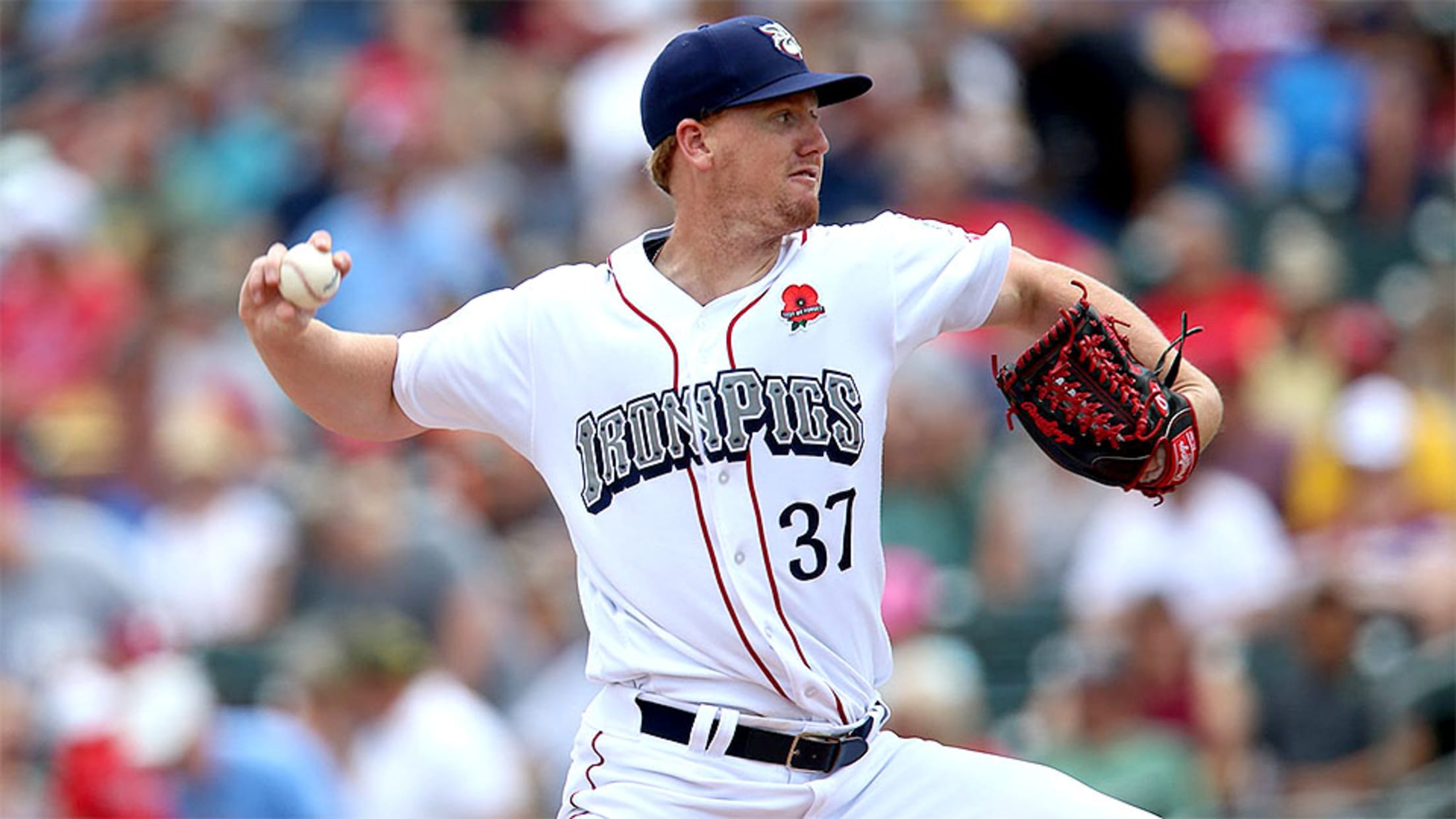 Follow @IronPigsTom Eshelman (1-0) set the tone for the Lehigh Valley IronPigs (26-21) in their 5-0 win over the Buffalo Bisons (20-26) Monday afternoon at Coca-Cola Park. He pitched seven shutout innings and only gave up four hits, all singles.
Pigs top Mets to regain first place
Lehigh Valley strikes out 13 Syracuse batters in victory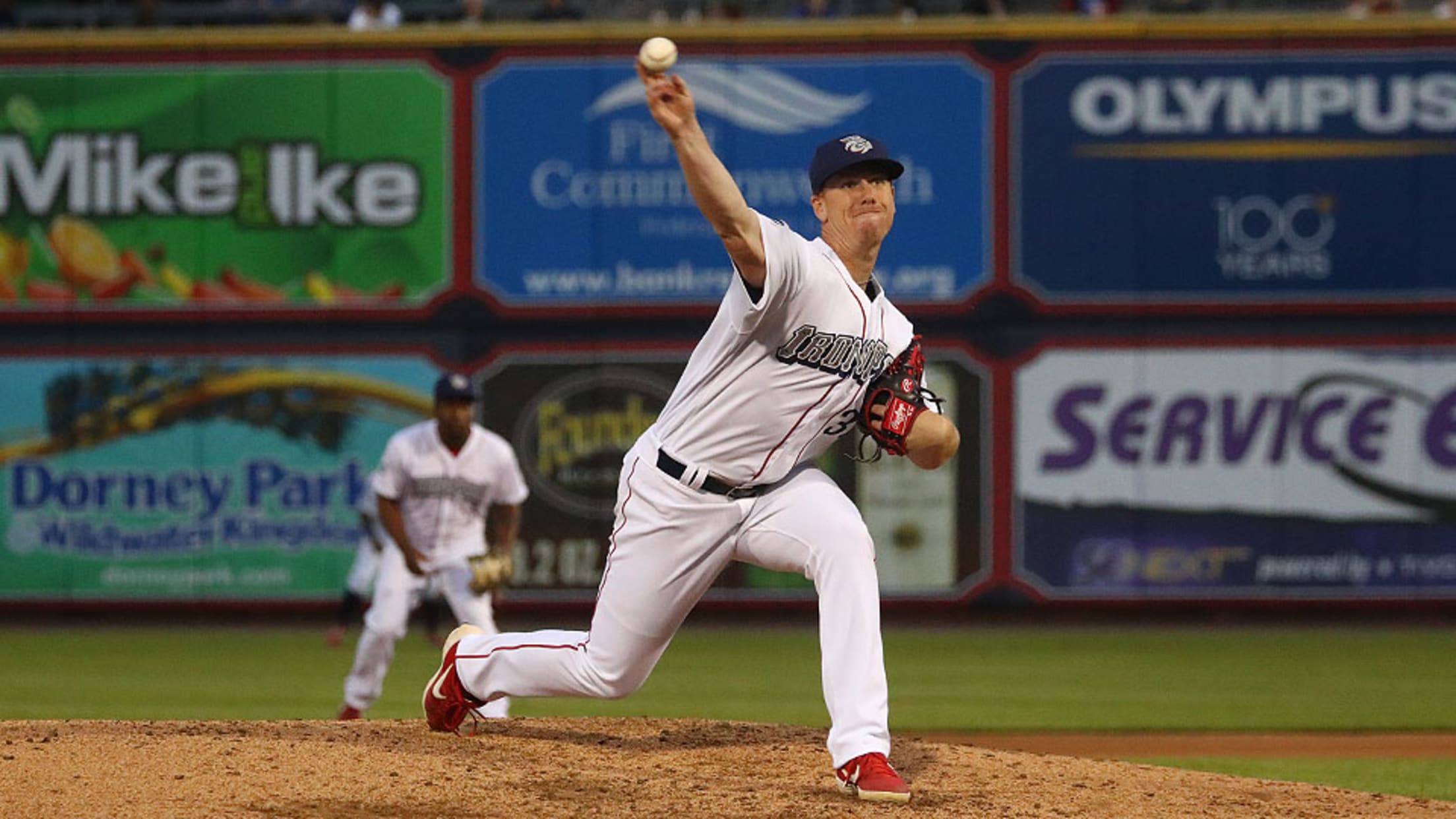 Follow @IronPigsThe Lehigh Valley IronPigs (23-19) have won back-to-back games over the Syracuse Mets (24-20) 6-4 on Wednesday evening at Coca-Cola Park. The Pigs moved into first place in the International League North Division. JD Hammer (1-0) pitched two scoreless innings for his first Triple-A victory. 
Cowgill delivers walk-off winner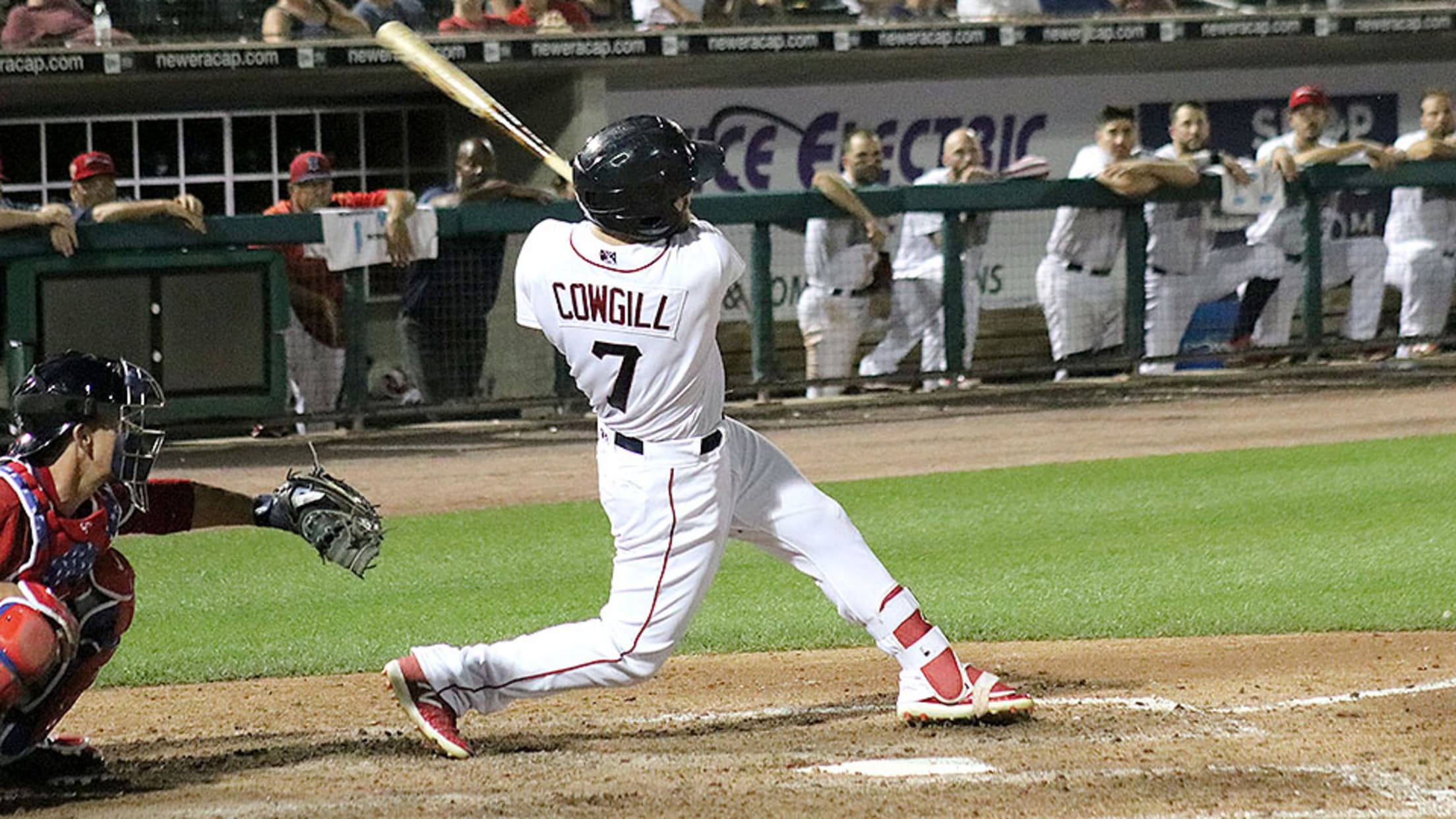 Follow @IronPigsThe Lehigh Valley IronPigs needed extra innings for the second time in their last five games, and this time a long ball from Colin Cowgill gave the Pigs a 4-2 victory.
Pigs' five-game winning streak snapped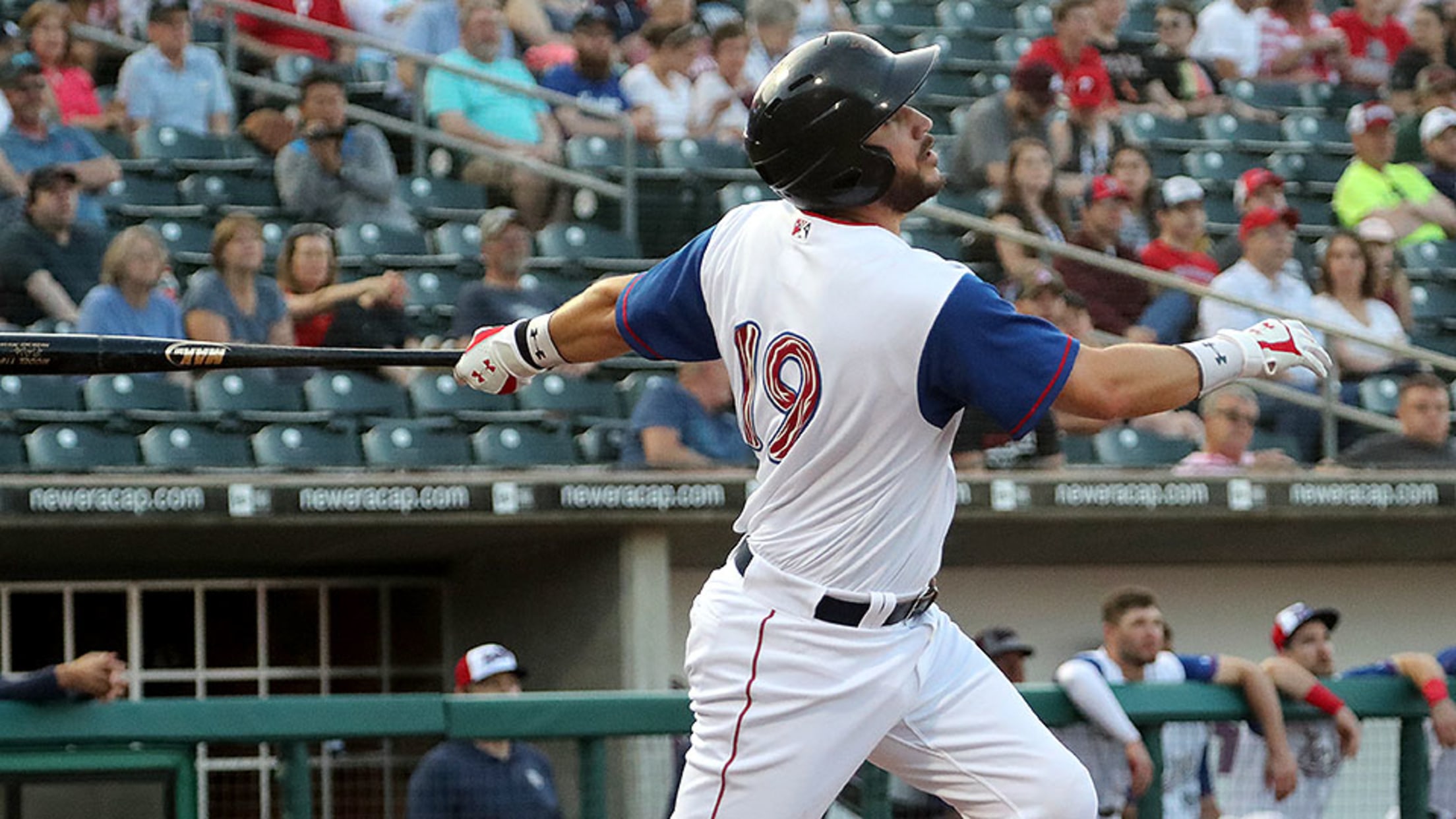 Follow @IronPigsA pair of ninth-inning home runs lifted the Rochester Red Wings to a 3-2 victory Wednesday at Coca-Cola Park. Tom Eshelman was brilliant, carrying a no-hitter into the seventh inning, but did not earn a decision.
Eshelman flirts with no-hitter for IronPigs
Phillies No. 13 prospect goes seven innings in bounceback start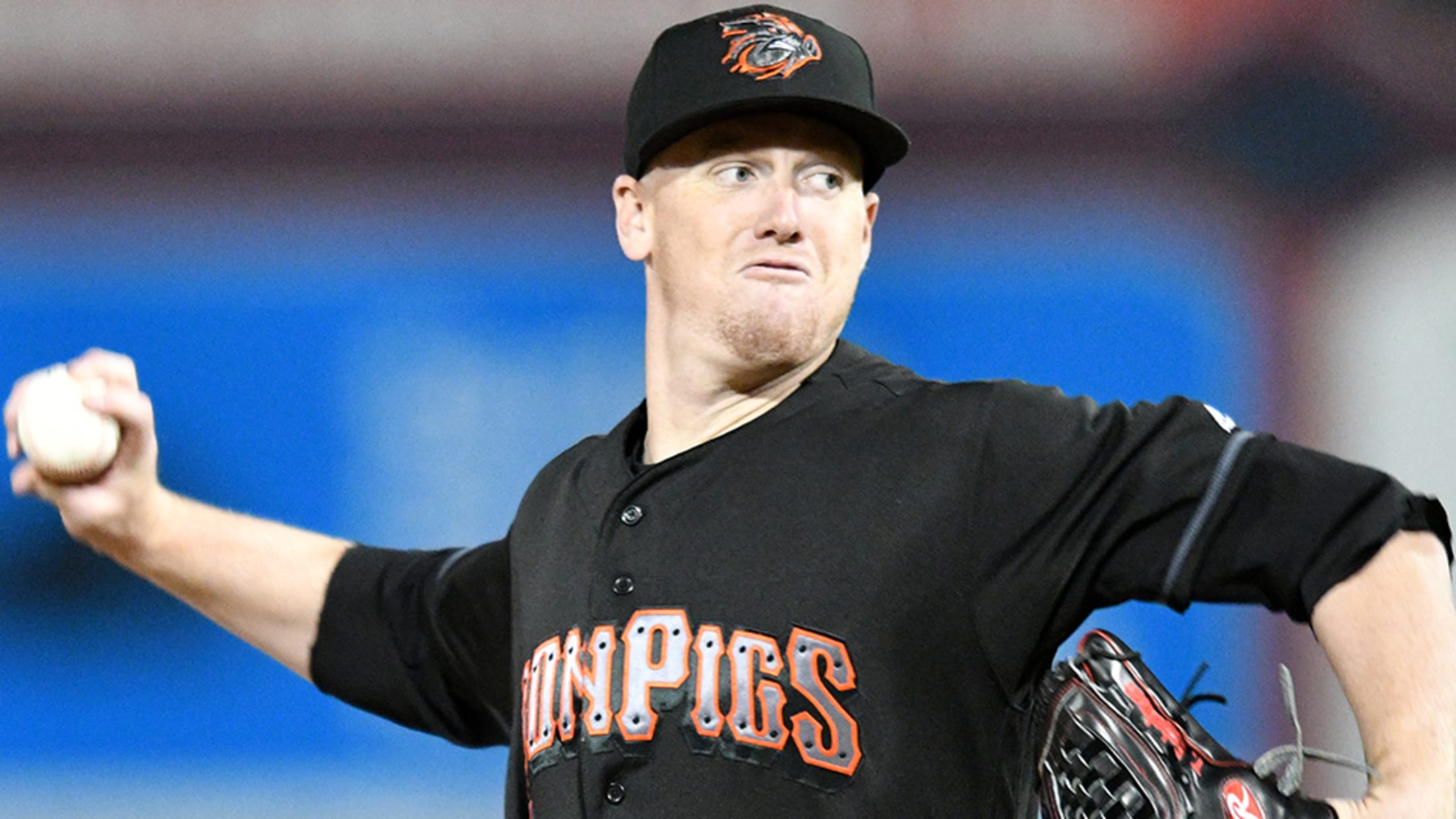 Tom Eshelman has found it difficult to get into a rhythm on the mound early this season, so he's worked tirelessly with the Triple-A IronPigs coaching staff to develop a solution. Wednesday's performance proved to be a positive step toward finding that answer.Philadelphia's No. 13 prospect took a no-hit bid into
Phillies Prospect Primer: Sanchez sizzles
Right-hander climbs ranks; Kingery, Eshelman ready for big stage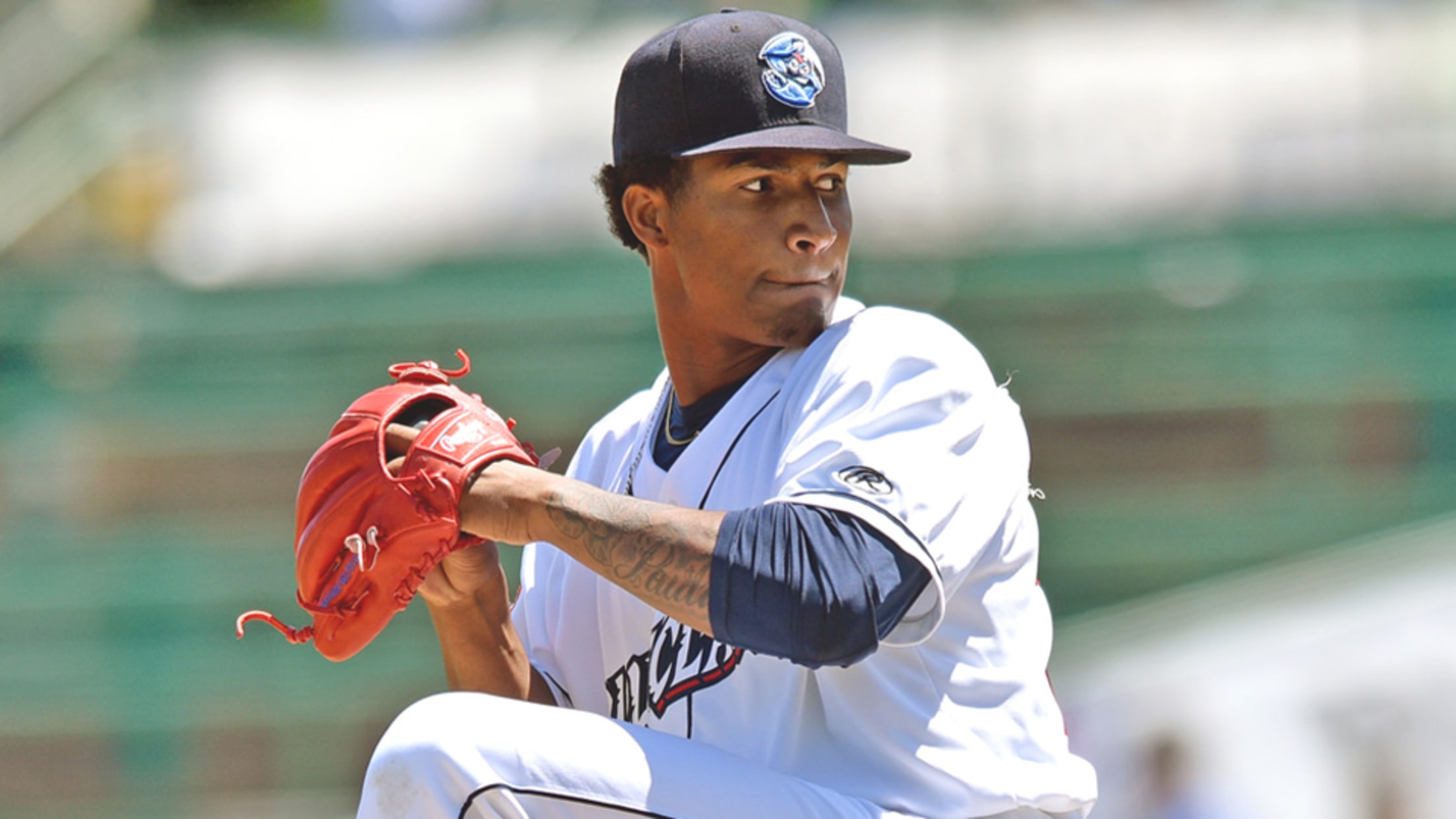 Some players are on the verge of stardom, others are entering a crucial phase of their development and still others are getting their first tastes of full-season ball. With the 2018 season approaching, MiLB.com takes a look at the most intriguing prospects from each MLB organization.Loudest tool: Sixto Sanchez, RHPJoe
Catching Up With: Thomas Eshelman
Former Thresher Seeking Final Rotation Spot with Phillies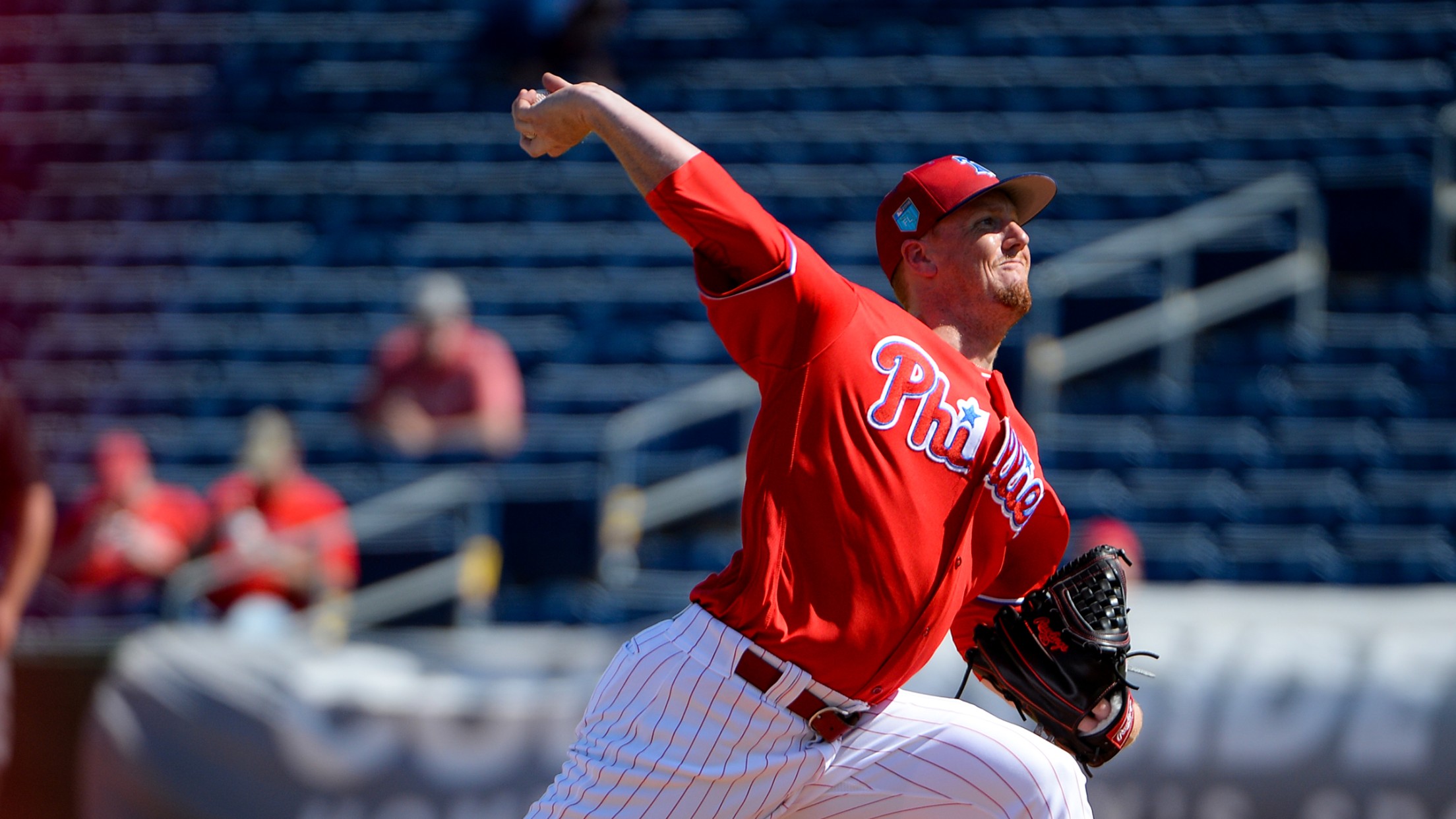 Two short years ago Thomas Eshelman arrived in Clearwater, set to begin his first Spring Training in minor league camp for the Philadelphia Phillies.Acquired along with four others in the Ken Giles trade, Eshelman had been the Houston Astros' second round selection in the 2015 draft. The right-hander debuted with
Accurate Eshelman sets sights on Phillies
No. 22 prospect stays on target in first big-league Spring Training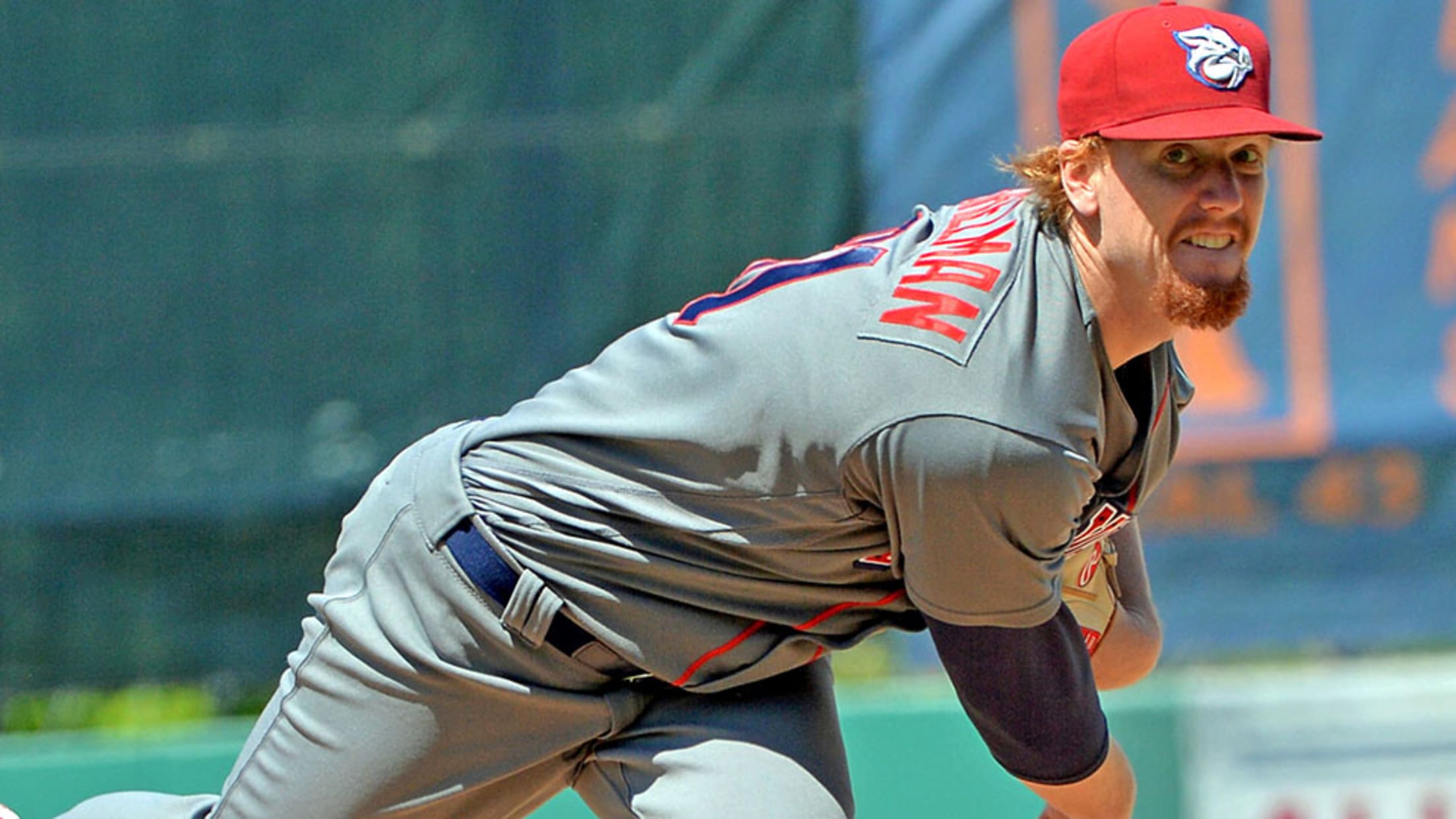 Baseball can be a very complicated game, especially when looking at the numbers behind the sport.Phillies pitching prospect Tom Eshelman learned a simple truth about the game at an early stage. When he was a freshman at Cal State Fullerton, Mike Kirby, an assistant coach who has since left the
Kingery, De Los Santos headed to Phillies camp
Second baseman, right-hander earn Major League spring invites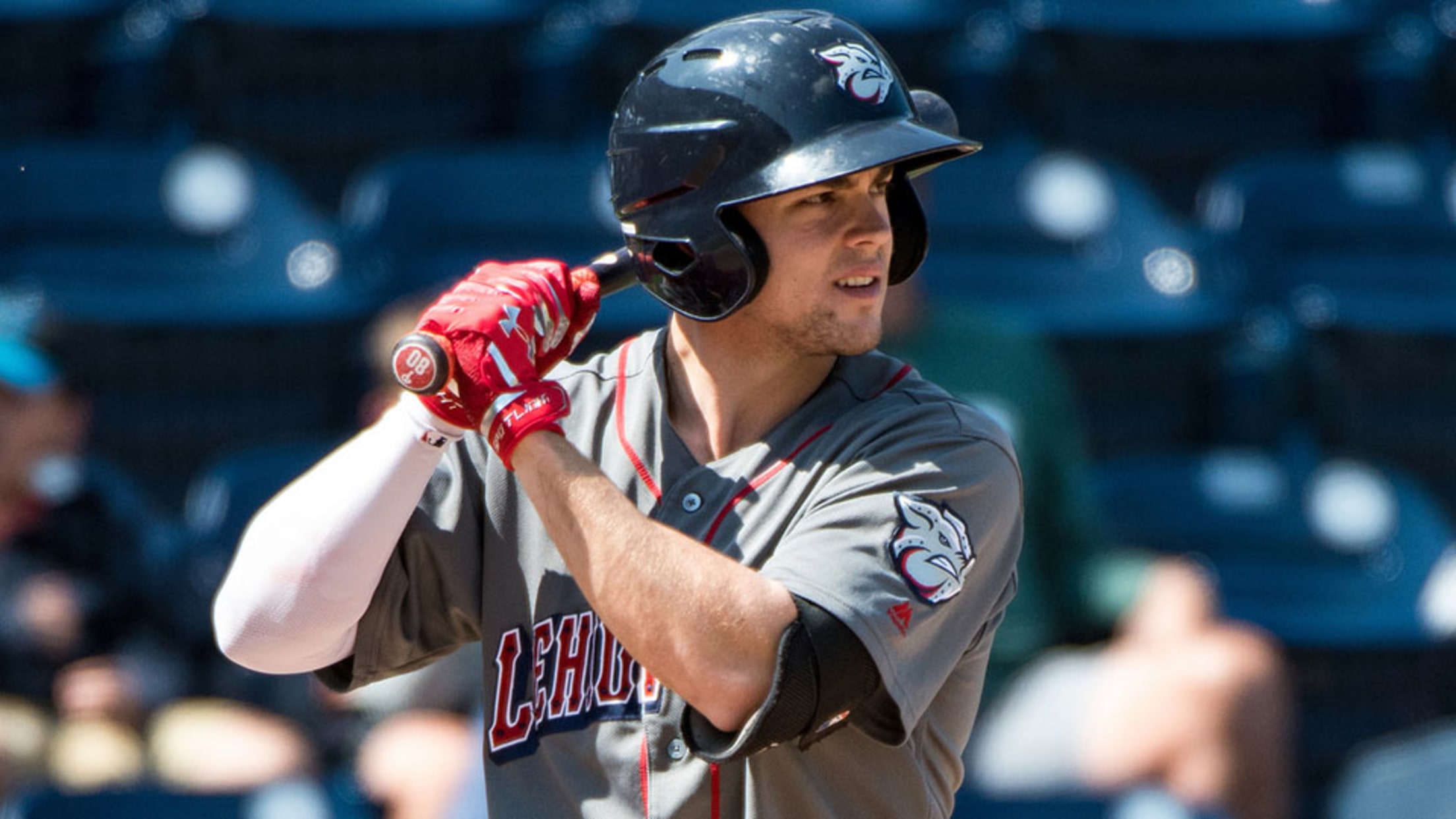 It won't be long until Scott Kingery will be able to waltz into Phillies' Major League Spring Training camp in Clearwater, Florida without worry. For now, he still needs an invitation.MLB.com's No. 50 overall prospect was one of eight Minor Leaguers to receive non-roster invitations to Phillies camp on Wednesday,
Hoskins, Kingery power Phillies' All-Stars
First, second baseman make post-rebuild future look bright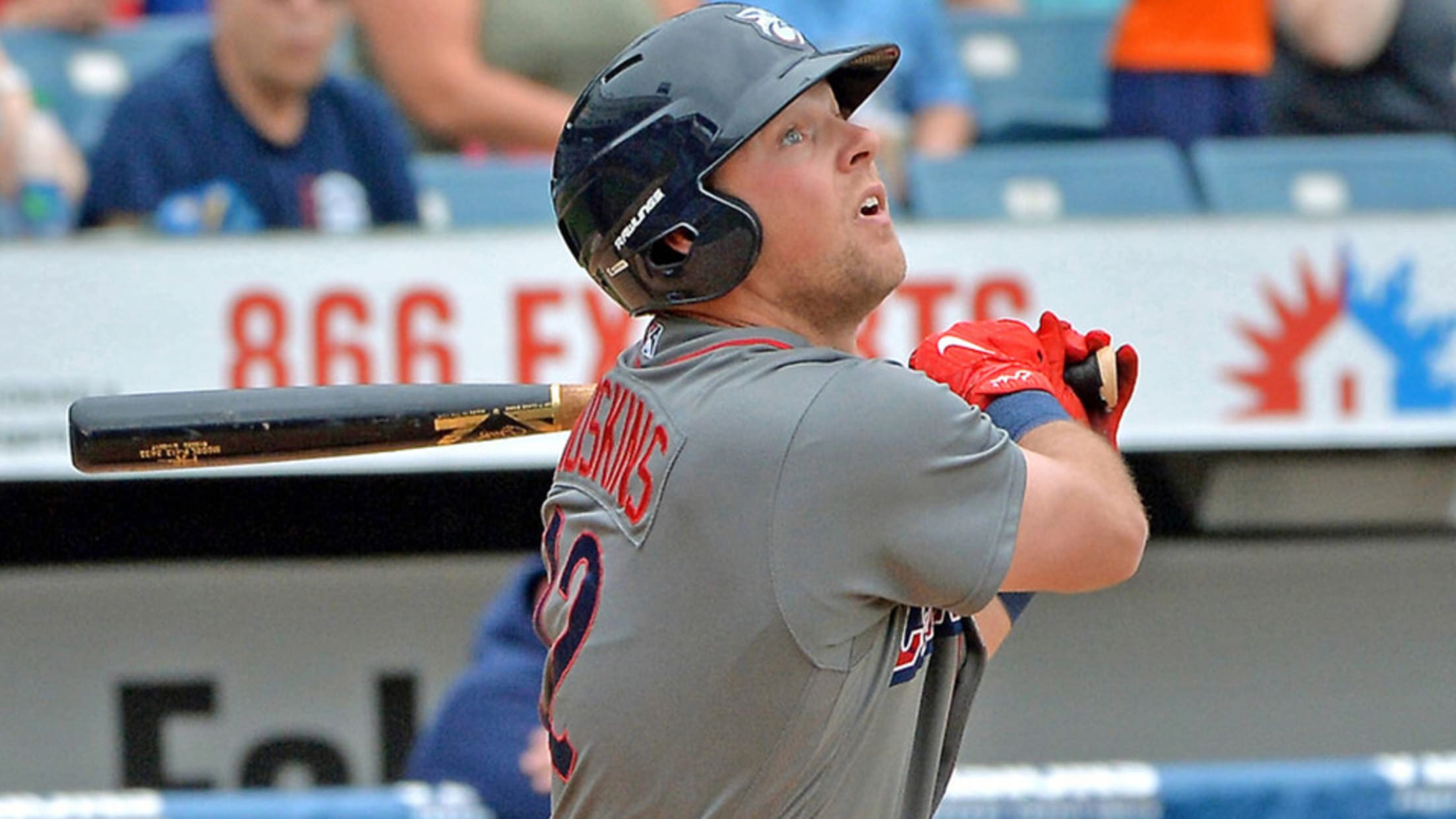 This offseason, MiLB.com is taking a look at the most outstanding campaigns by players in each system across Minor League Baseball and honoring the players -- regardless of age or prospect status -- who had the best seasons in their organization.The Phillies feel about ready to pop. The club finished in
Perkins Homers, Eshelman Tosses Gem In Pigs Win
Pigs Win Third-Consecutive Game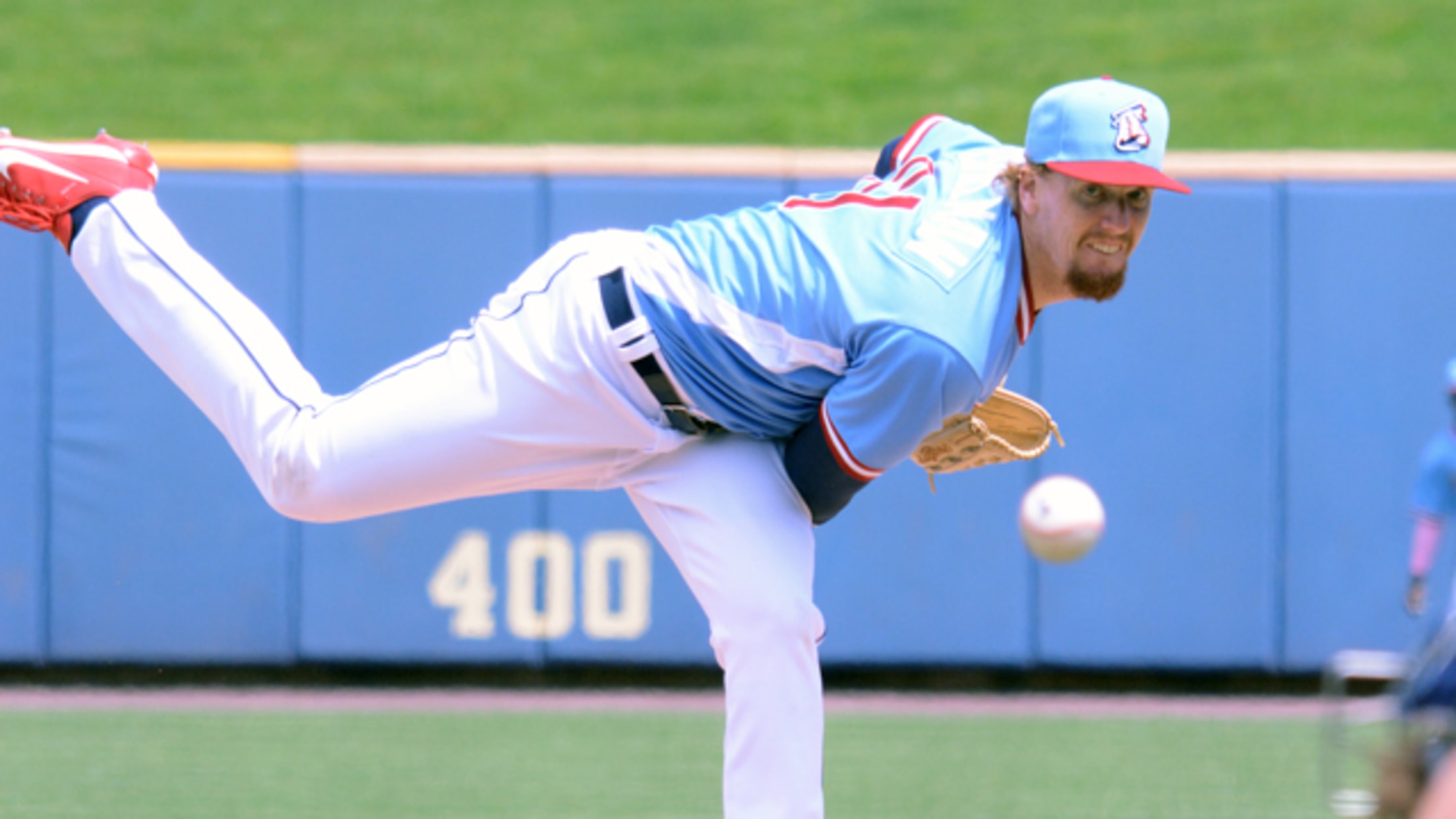 Cam Perkins hit a two-run home run in the top of the first inning, and Tom Eshelman pitched a gem as the IronPigs (74-58) defeated the Pawtucket Red Sox (62-71) by the score of 3-0 Saturday night at McCoy Stadium.
Pigs Fall On Walk-Off Homer In 11th
Kingery Extends Hitting Streak To 14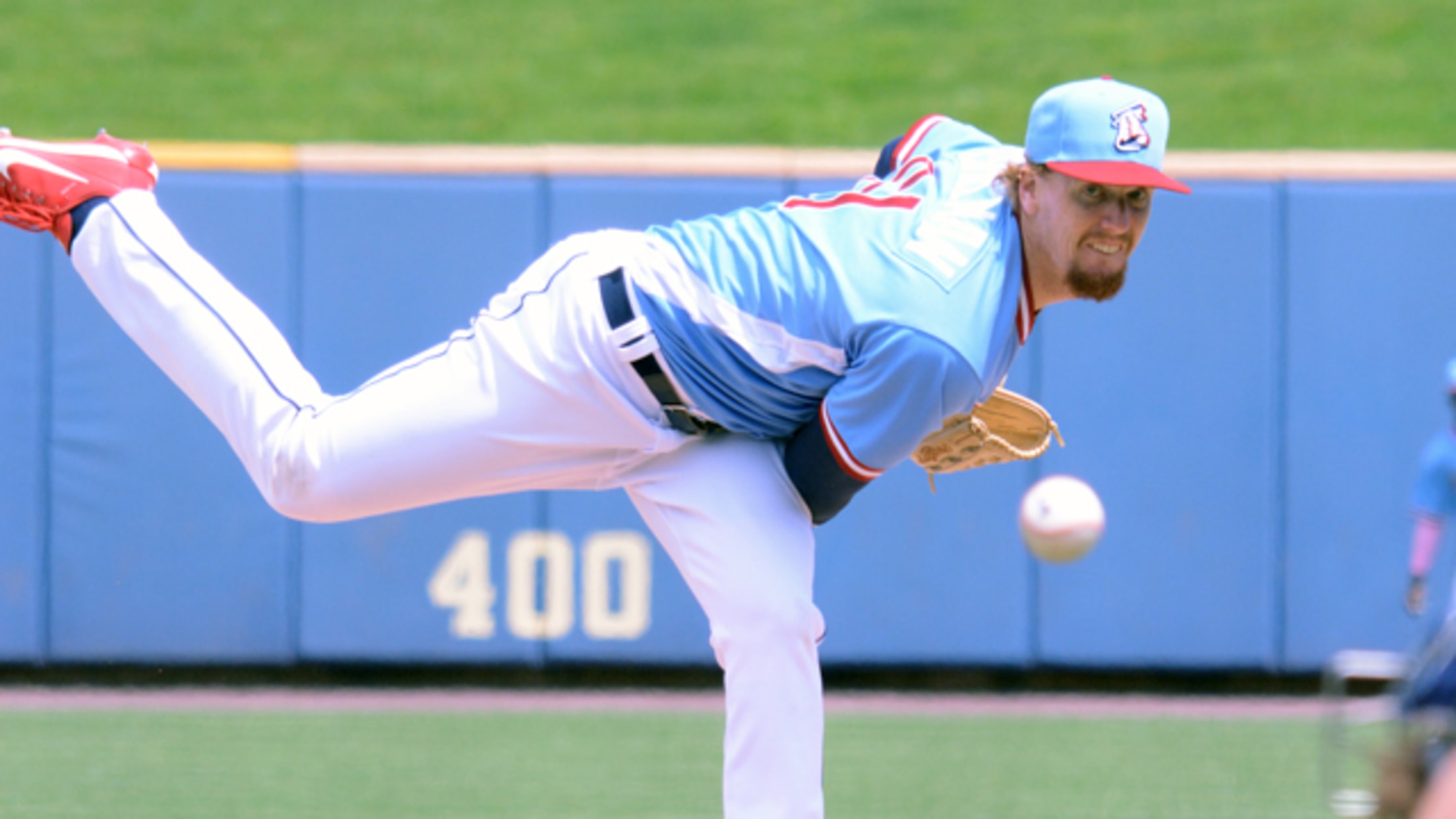 Chris Johnson hit a walk-off two-run home run as the Norfolk Tides (57-65) defeated the IronPigs (69-53) 2-0 in 11 innings Wednesday night at Harbor Park.
Pigs Rally In Ninth, Defeat G-Braves 8-4
Florimon Hits Go-Ahead Two-Run Single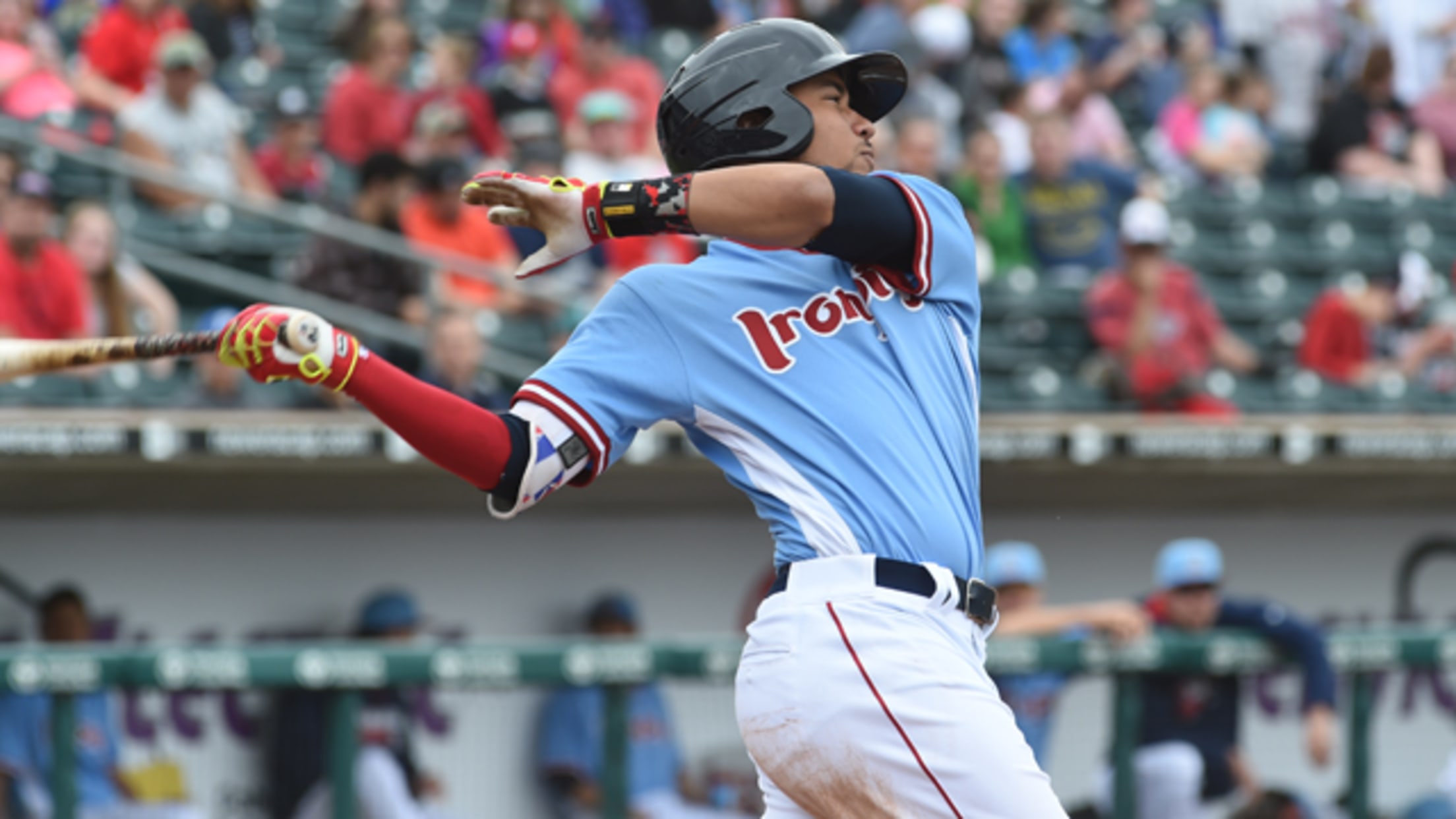 The Pigs (58-37) used a five-run ninth inning for an 8-4 comeback win over the Gwinnett Braves (47-46) Monday night at Coolray Field. 
PCL All-Stars Defeat IL, 6-4
Eshelman Surrenders Just One Run In All-Star Start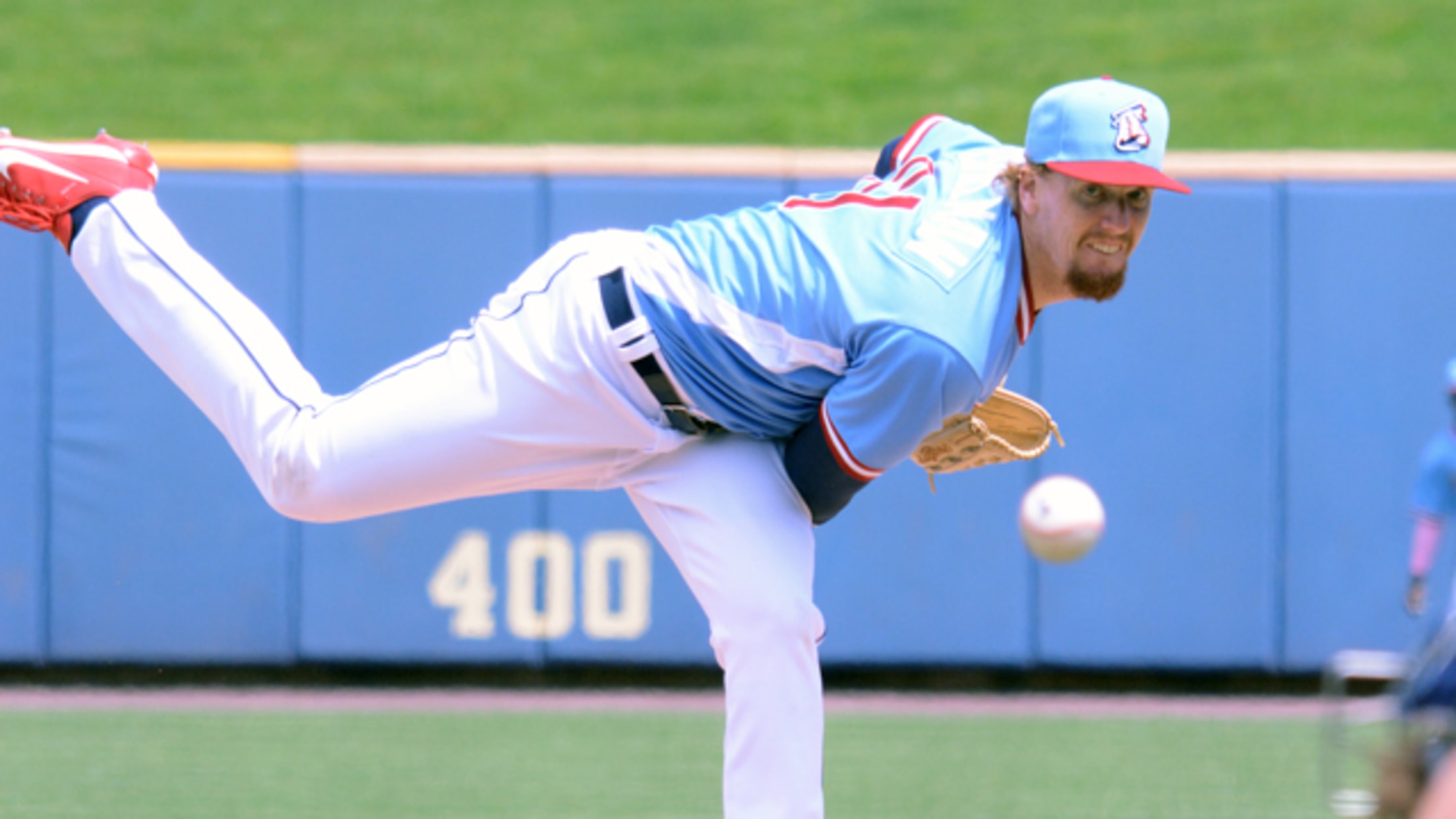 The Pacific Coast League All-Stars defeated the International League All-Stars 6-4 Wednesday night at Cheney Stadium in Tacoma, Wash.
Pigs Fly To League-Leading 12th Shutout Victory
Cozens, Crawford Homer As Eshelman Pitches Gem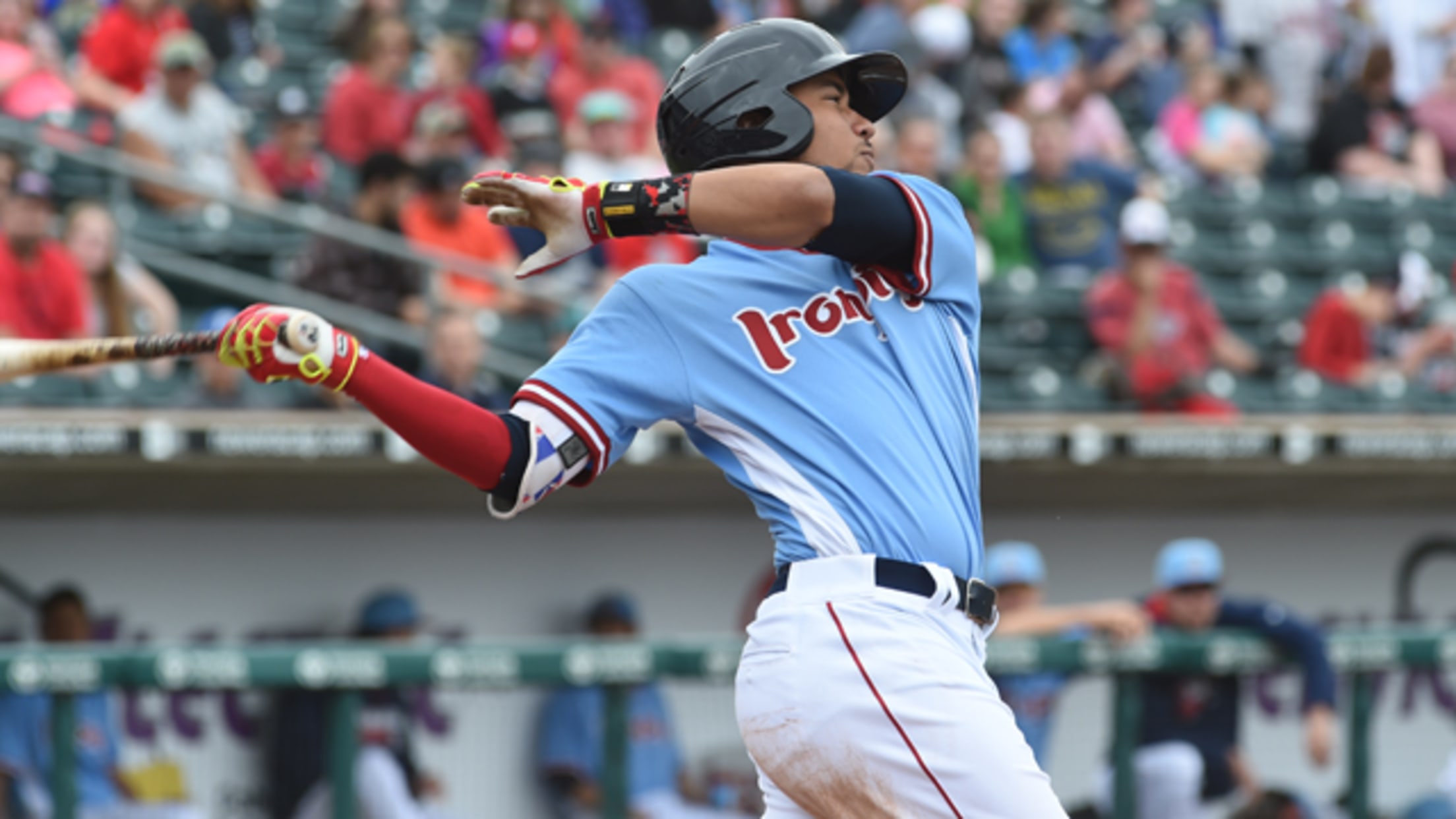 J.P. Crawford blasted two home runs, Dylan Cozens launched his 19th homer and Tom Eshelman pitched yet another gem, as the IronPigs (53-32) blanked the Syracuse Chiefs (30-52) Tuesday night 8-0 at NBT Bank Stadium.
Record Five IronPigs Make IL All-Star Team
Hoskins, Cozens, Beato, Alfaro And Eshelman Named All-Stars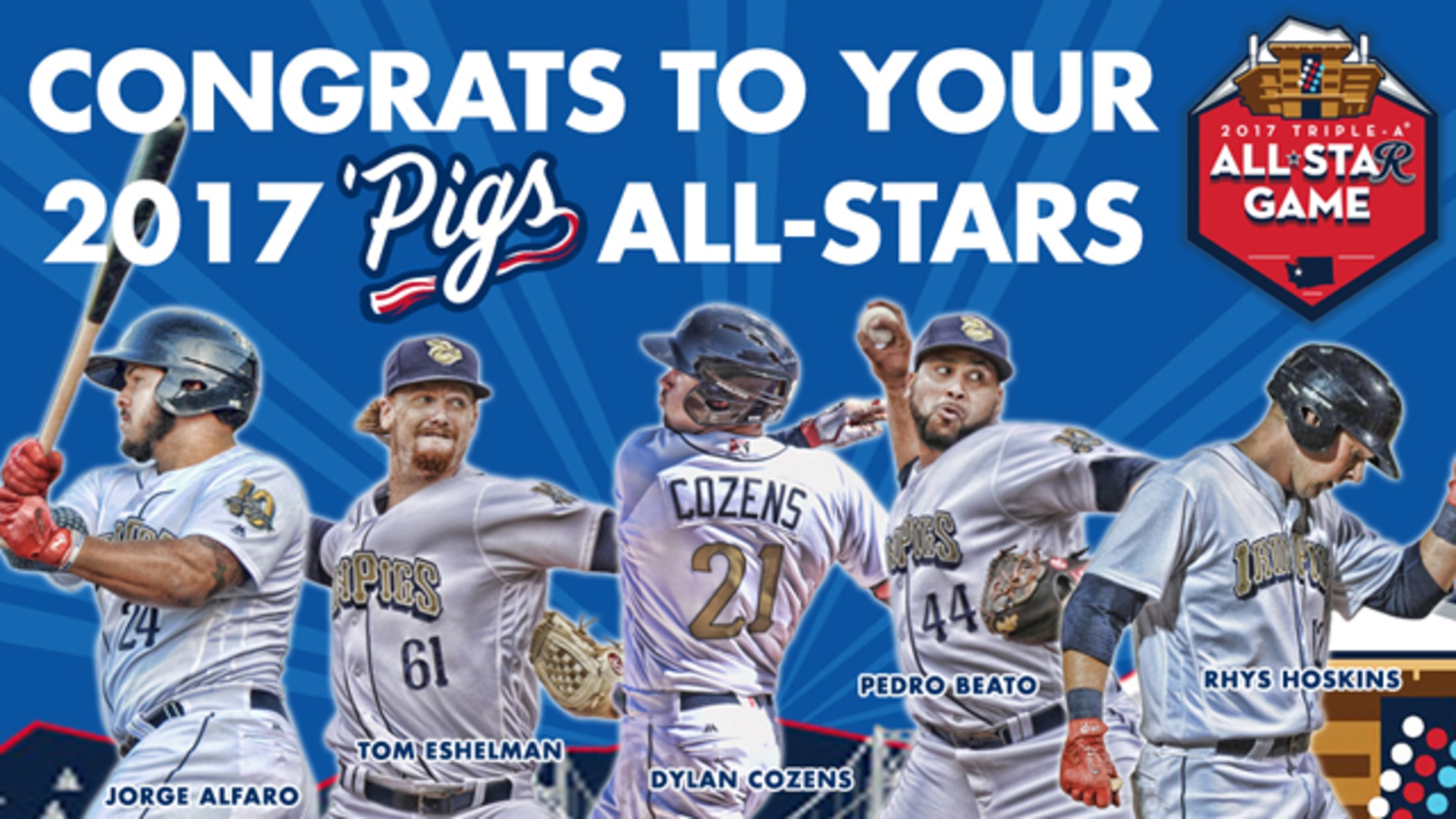 The 2017 International League All-Star Team was officially announced on Thursday, and the IronPigs had a franchise-record five representatives selected: C Jorge Alfaro , RP Pedro Beato , OF Dylan Cozens , SP Tom Eshelman and 1B Rhys Hoskins. The 30th annual Triple-A All-Star Game to be played on July 12 at Cheney
Alfaro, Hoskins Lead Way In Rout Of Paw Sox
Pigs Win 50th Game Of Season In Just 79th Game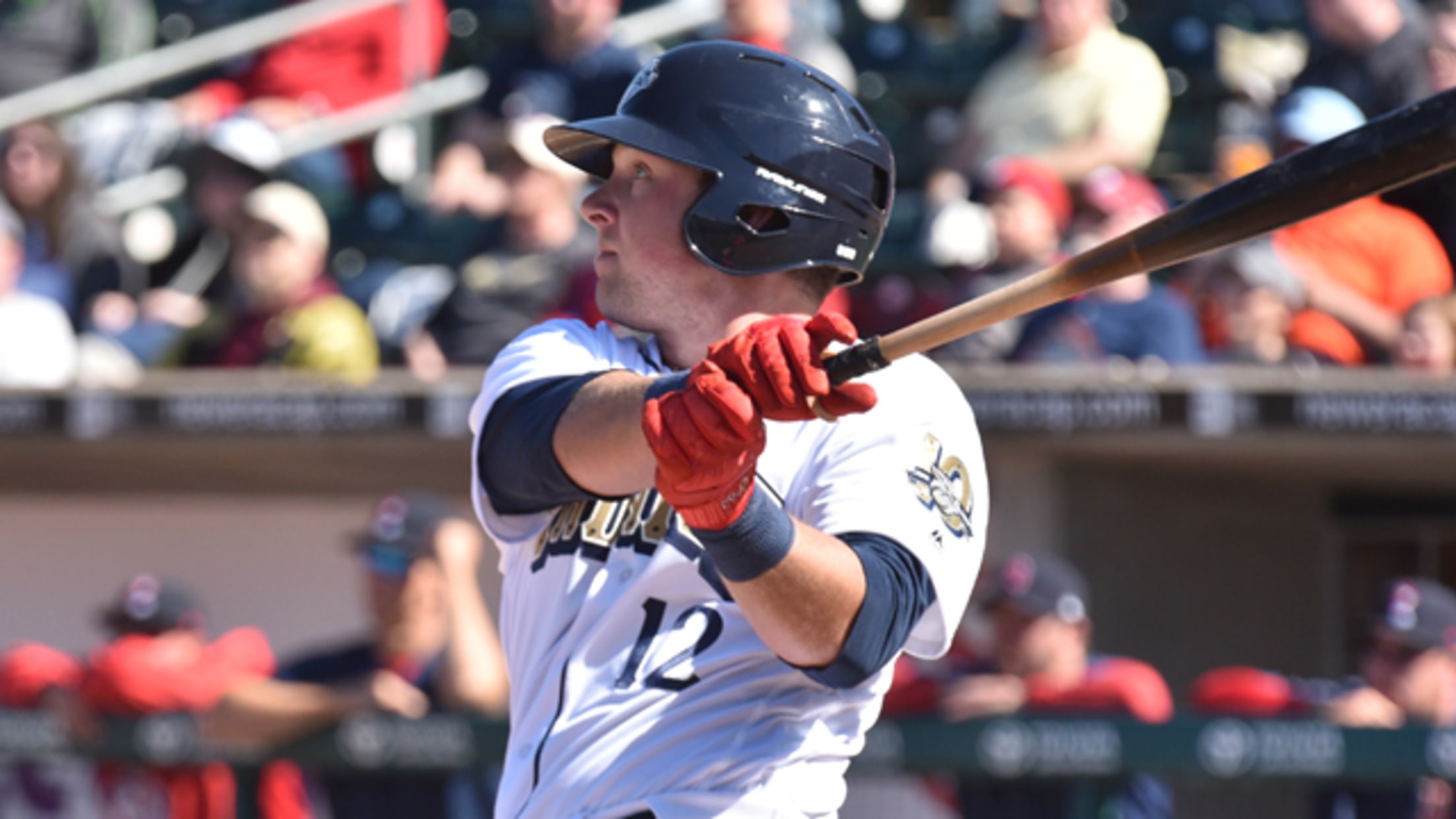 Rhys Hoskins hit his 18th homer, tying him for the International League lead, and Jorge Alfaro launched a three-run home run as the IronPigs (50-29) routed the Pawtucket Red Sox (37-39) by the score of 10-2 Wednesday night at Coca-Cola Park before 7,989 fans. 
Eshelman, Williams Lead Pigs To 5-2 Victory
Mora Chips In With Go-Ahead Two-Run Single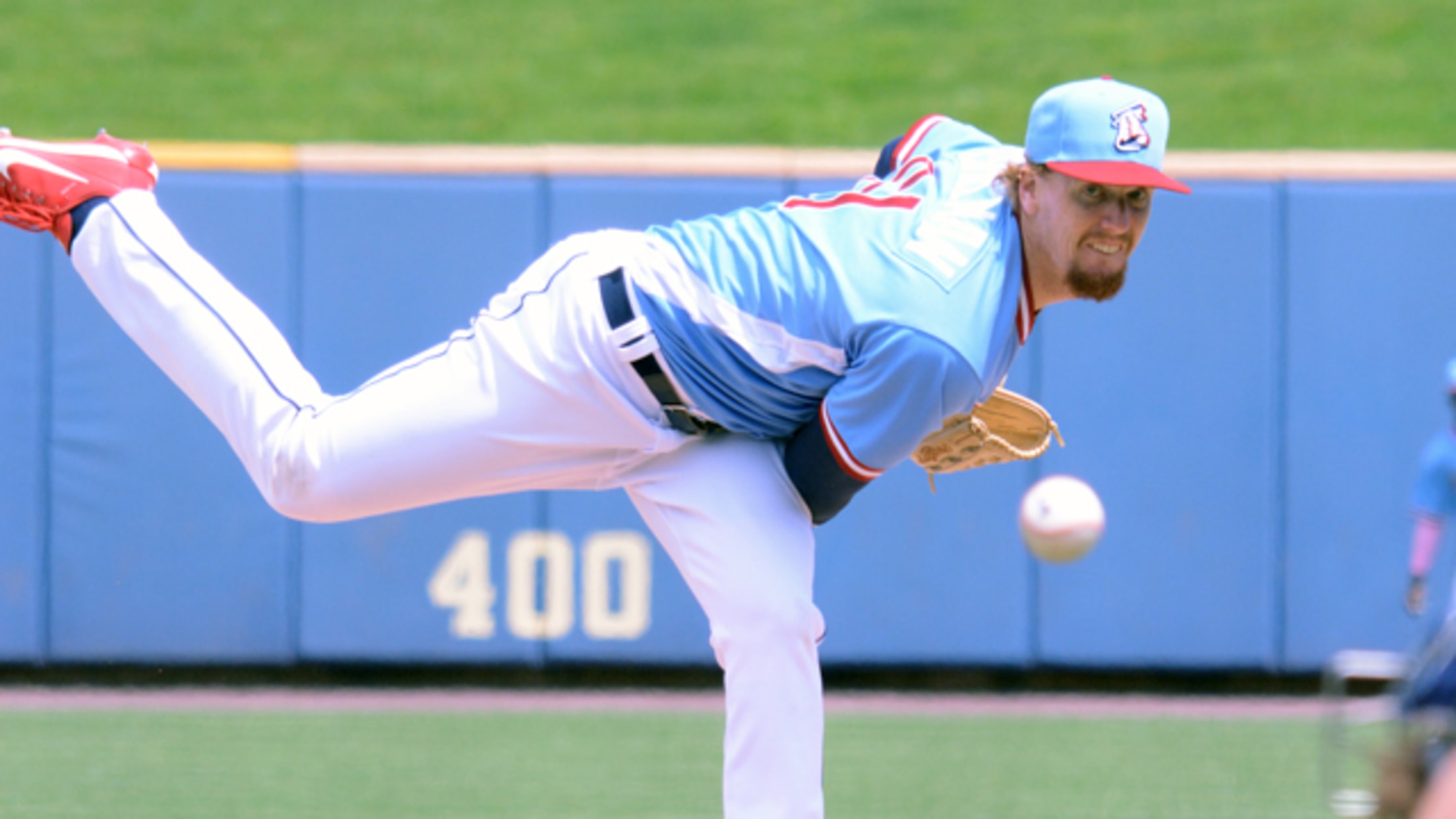 Nick Williams launched his 14th home run of the season, and the IronPigs (44-24) picked up a 5-2 victory over the Syracuse Chiefs (21-43) Saturday night before 10,100 fans at Coca-Cola Park. It marks the fifth-consecutive capacity sell out and sixth overall capacity sell out this season.
Moncada holds early lead on Triple-A ballot
Hoskins, Eshelman, Caratini among top All-Star vote-getters so far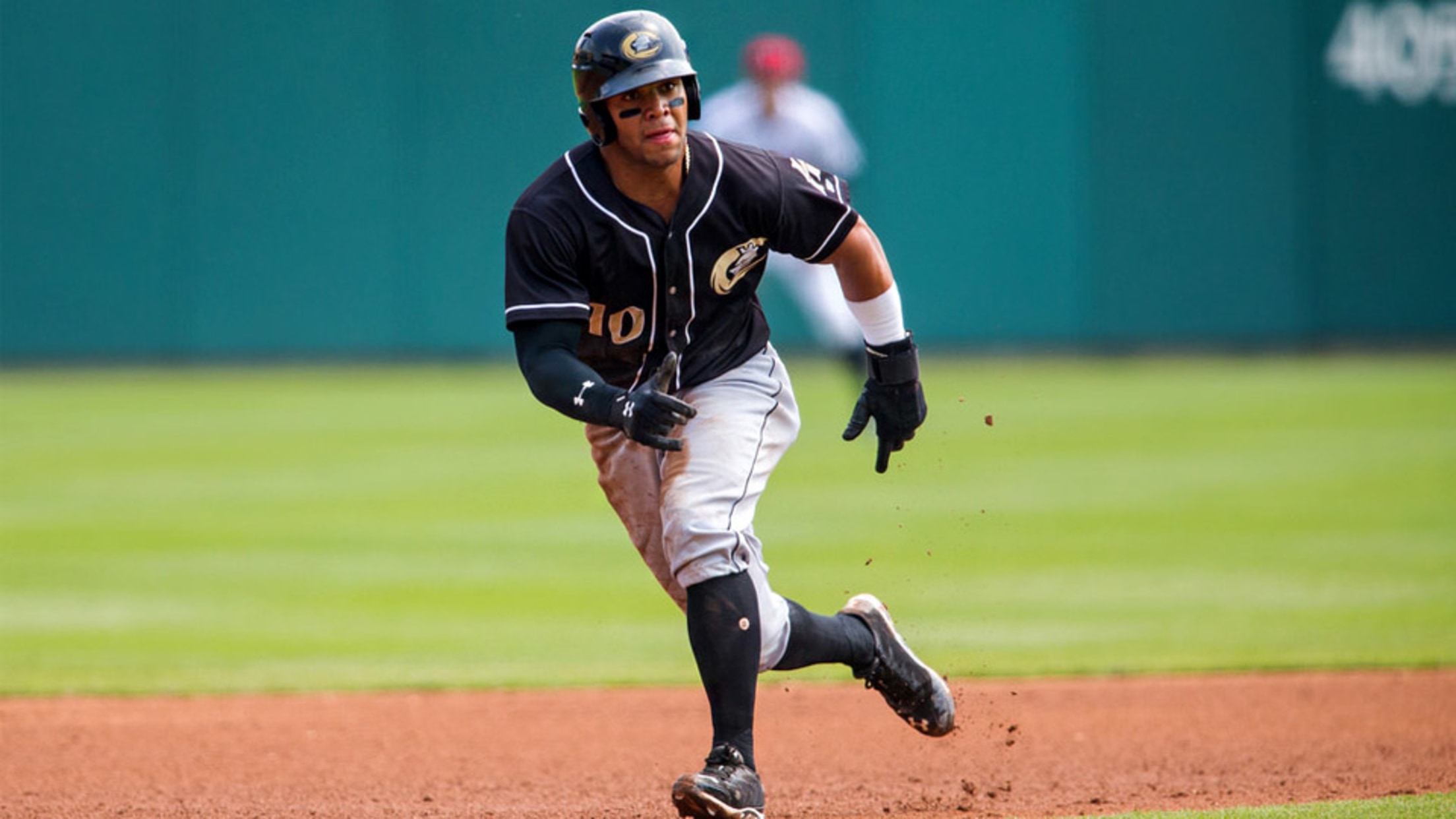 Baseball's top prospect has Tacoma on his mind.White Sox second baseman Yoán Moncada is among the leading vote-getters on the Esurance Triple-A All-Star ballot after two weeks of voting, joining other big names like Jorge Alfaro, Derek Fisher and Franklin Barreto.
MiLB announces May Players of the Month
Each winner will receive an award from Minor League Baseball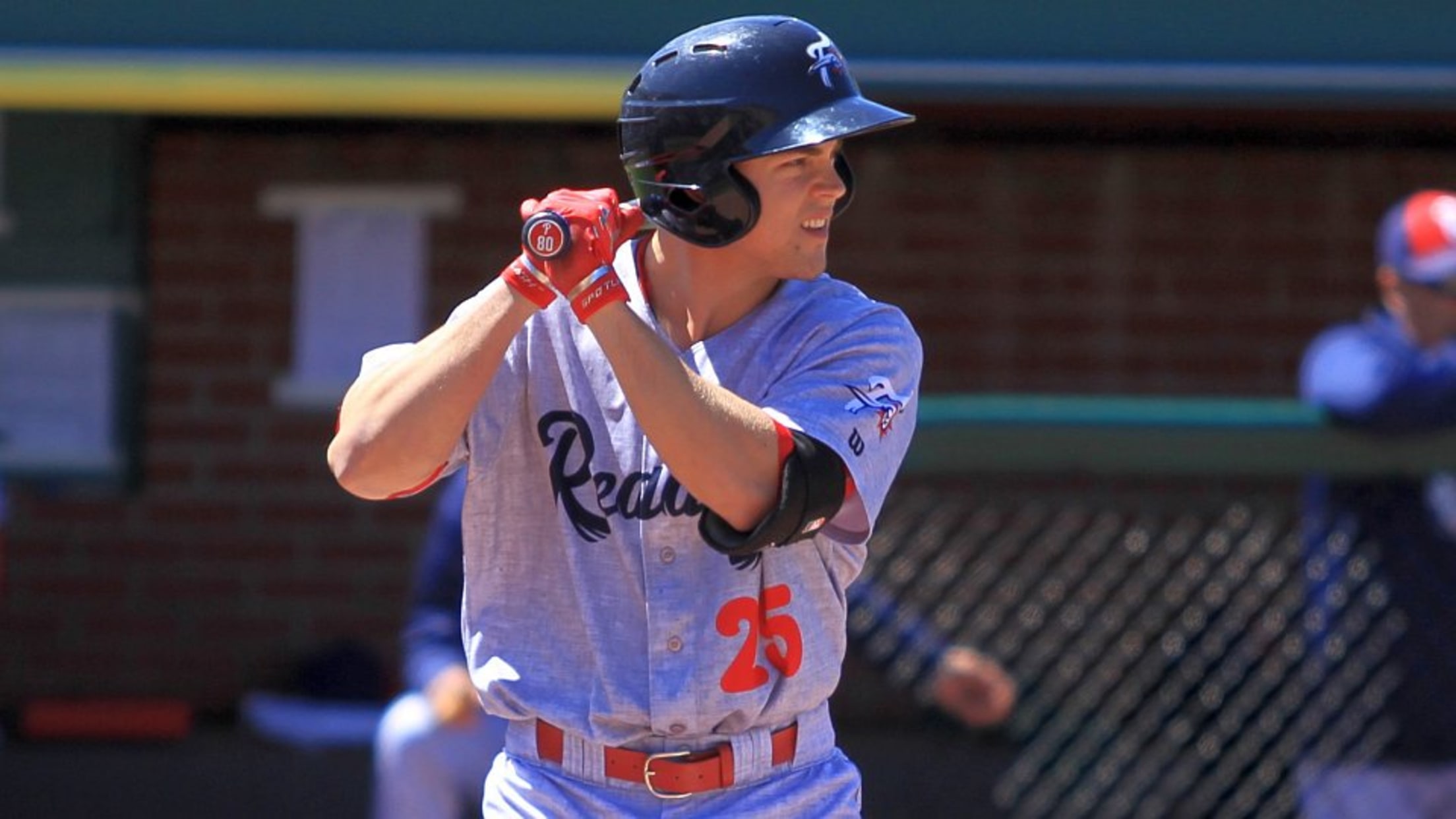 ST. PETERSBURG, Fla. -- Minor League Baseball today announced the Player of the Month Award winners for each of the 10 full season leagues for the month of May. Each winner will receive an award from Minor League Baseball in recognition of the honor.Lehigh Valley IronPigs (Phillies) right-hander Tom Eshelman
Eshelman Named I.L. Player Of The Month
Right-Hander Dominated First Month In Triple-A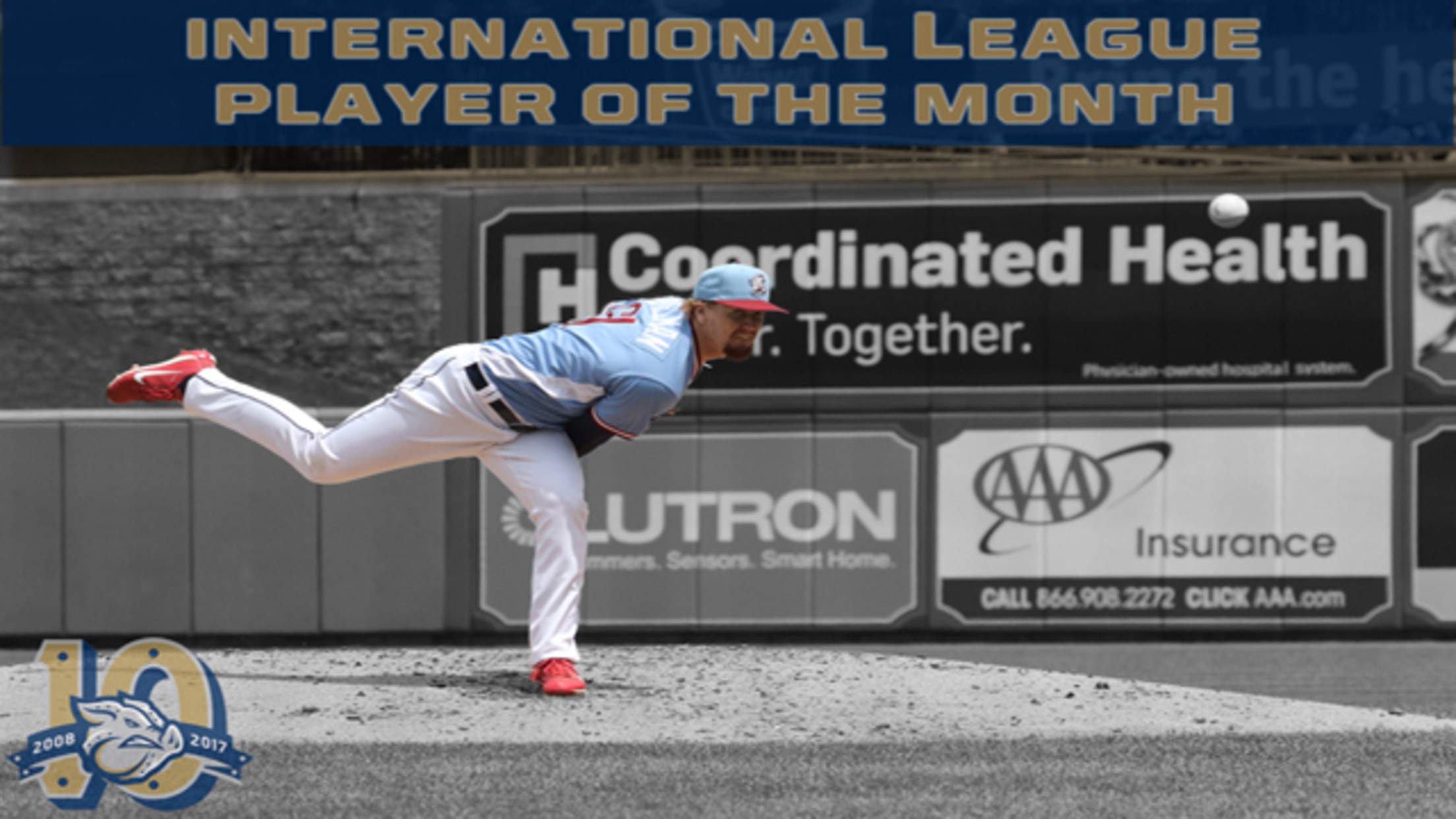 IronPigs' pitcher Tom Eshelman has been named International League Player of the Month, as announced by league officials today. The 22-year-old starter becomes the first Lehigh Valley player to earn Player of the Month honors this season and the third all-time selection (Phil Klein, August '16; and Andy Tracy, June
IronPigs' Eshelman continues Triple-A success
Phillies prospect allows five hits, one walk in nine-inning shutout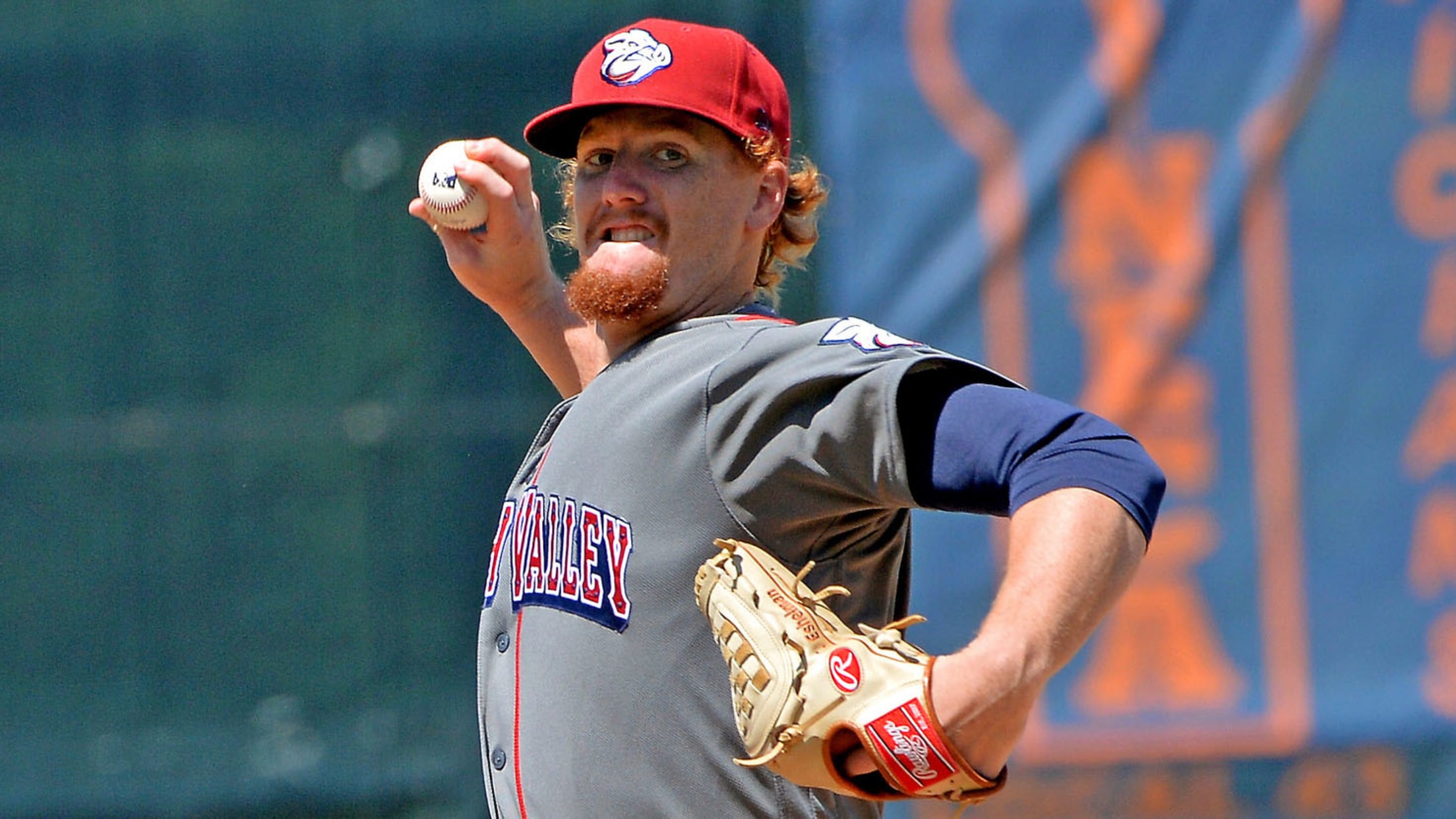 Surrounded by some great baseball minds at Triple-A Lehigh Valley, Tom Eshelman is making the most of his company."We've got a lot of people to talk to about pitching and about the game as well, so I just have to keep my ears open, have conversations with people, learn every
Eshelman Tosses Pigs To 6-0 Shutout
Right-Hander Tosses First Nine Inning Complete Game Of Season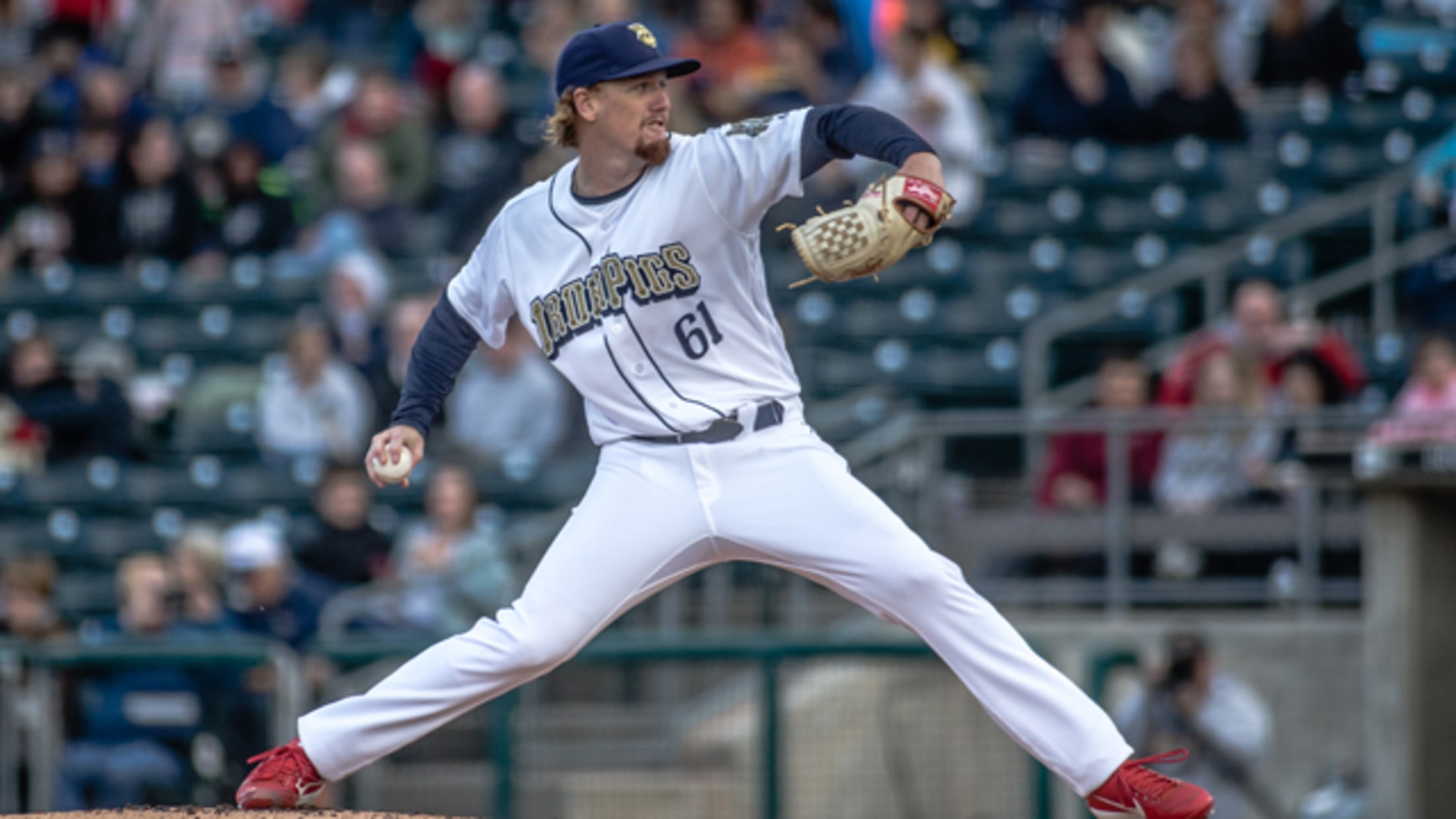 Tom Eshelman was brilliant in the IronPigs (36-16) 6-0 shutout victory of the Indianapolis Indians (28-23) Wednesday night at Victory Field in Indianapolis.
Hoskins homers on emotional Mother's Day
Phillies' No. 13 prospect helps propel IronPigs to twinbill sweep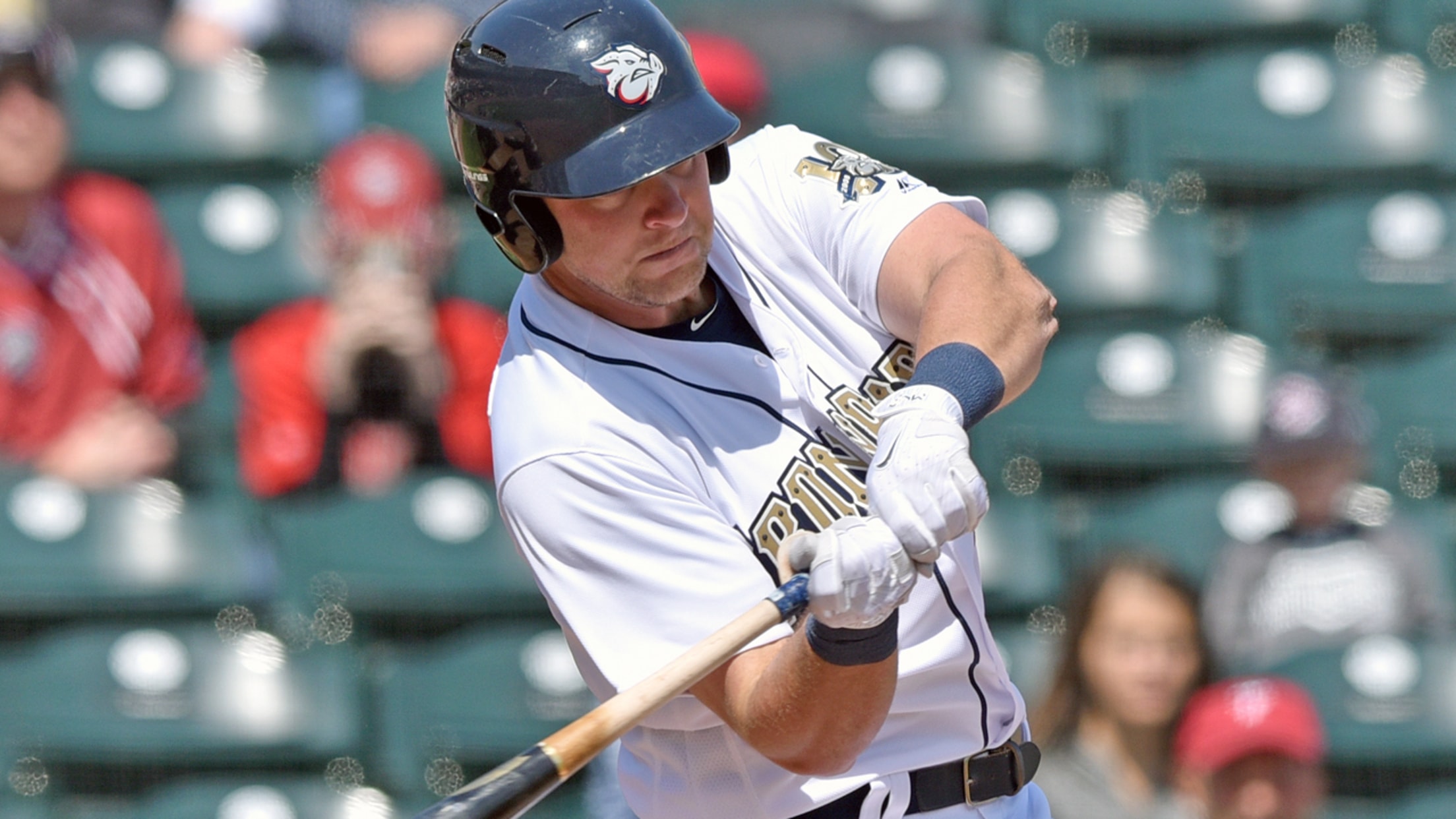 Eight years ago, Rhys Hoskins lost his mother. On Sunday at Coca-Cola Park, he knew she was there."I'm not sure that they knew," the Phillies' 13th-ranked prospect said, "but I guess I had a little bit of a secret weapon going into the game."Hoskins belted a first-inning homer and added an