Greenville Sweeps Twin Bill Over Rome
Sogard hits grand slam for Greenville in Game 1 at Rome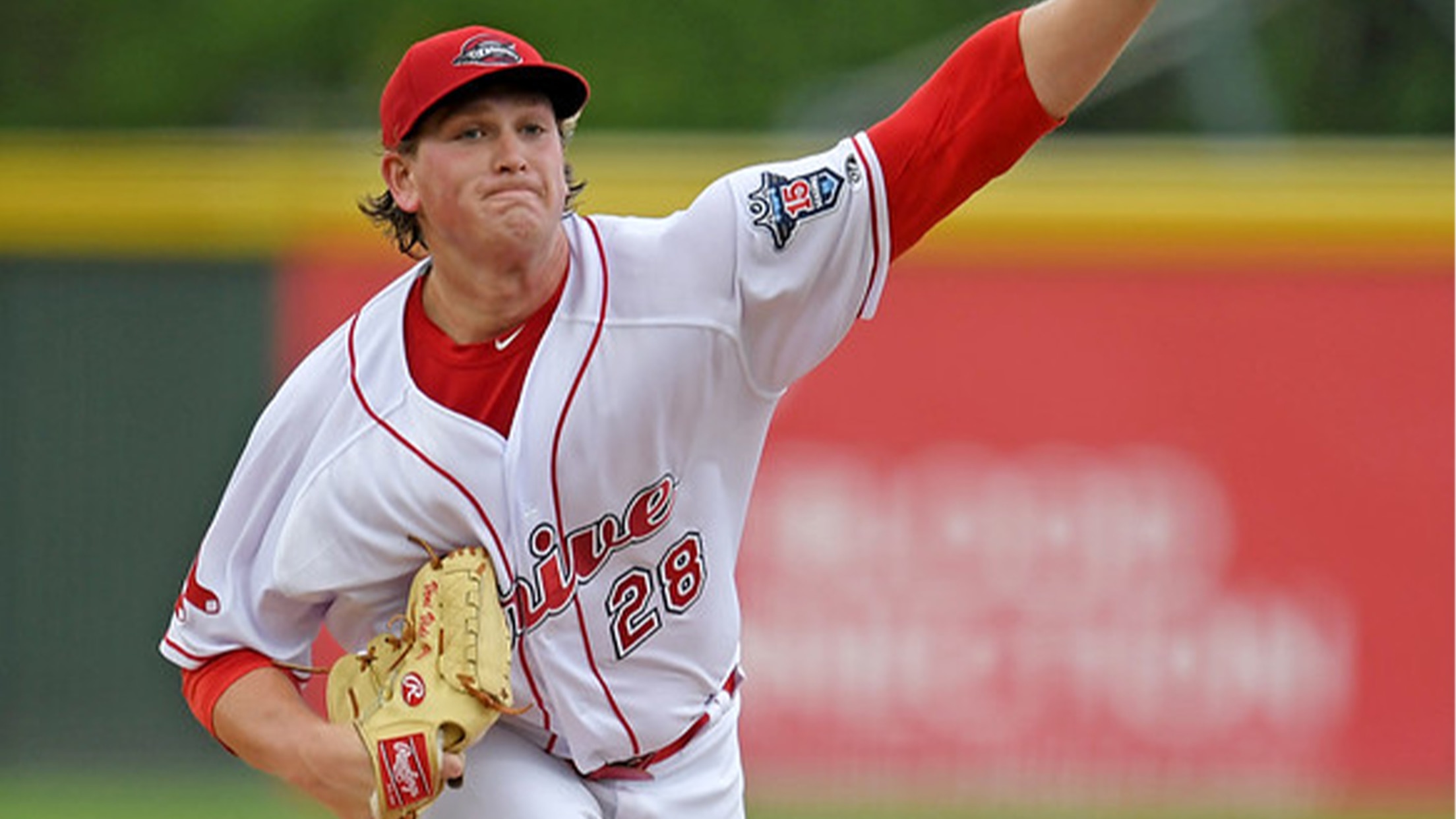 Rome, G.A. – Greenville jumped out to an early lead in game one and put the Braves away late for an 8-1 victory, and then Stephen Scott plated the lone run of the second game while four Drive pitchers combined for a two-hit shutout to win 1-0 and sweep the
Koss powers Greenville with three-homer game
Resurgent Red Sox infield prospect accounts for all the offense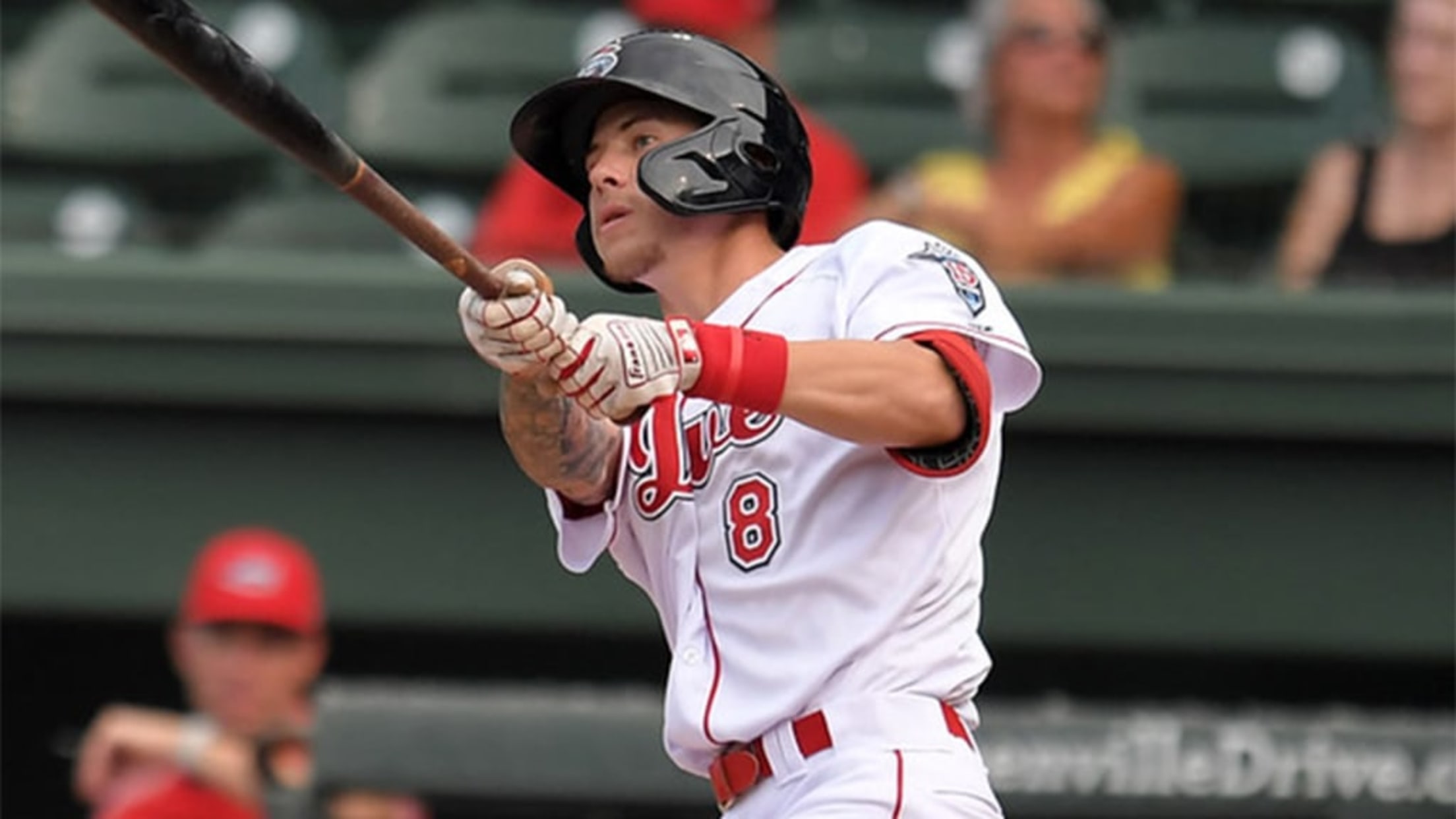 Christian Koss entered Thursday night with six homers for the season. He'll head into Friday with 50 percent more. The Boston infield prospect belted three long balls out of the leadoff spot, accounting for all his team's runs as High-A Greenville blanked visiting Rome, 4-0. "I think the big thing
Toolshed: Top 2016 picks meet Rule 5 protection
Gauging which prep selections will be added to 40-man rosters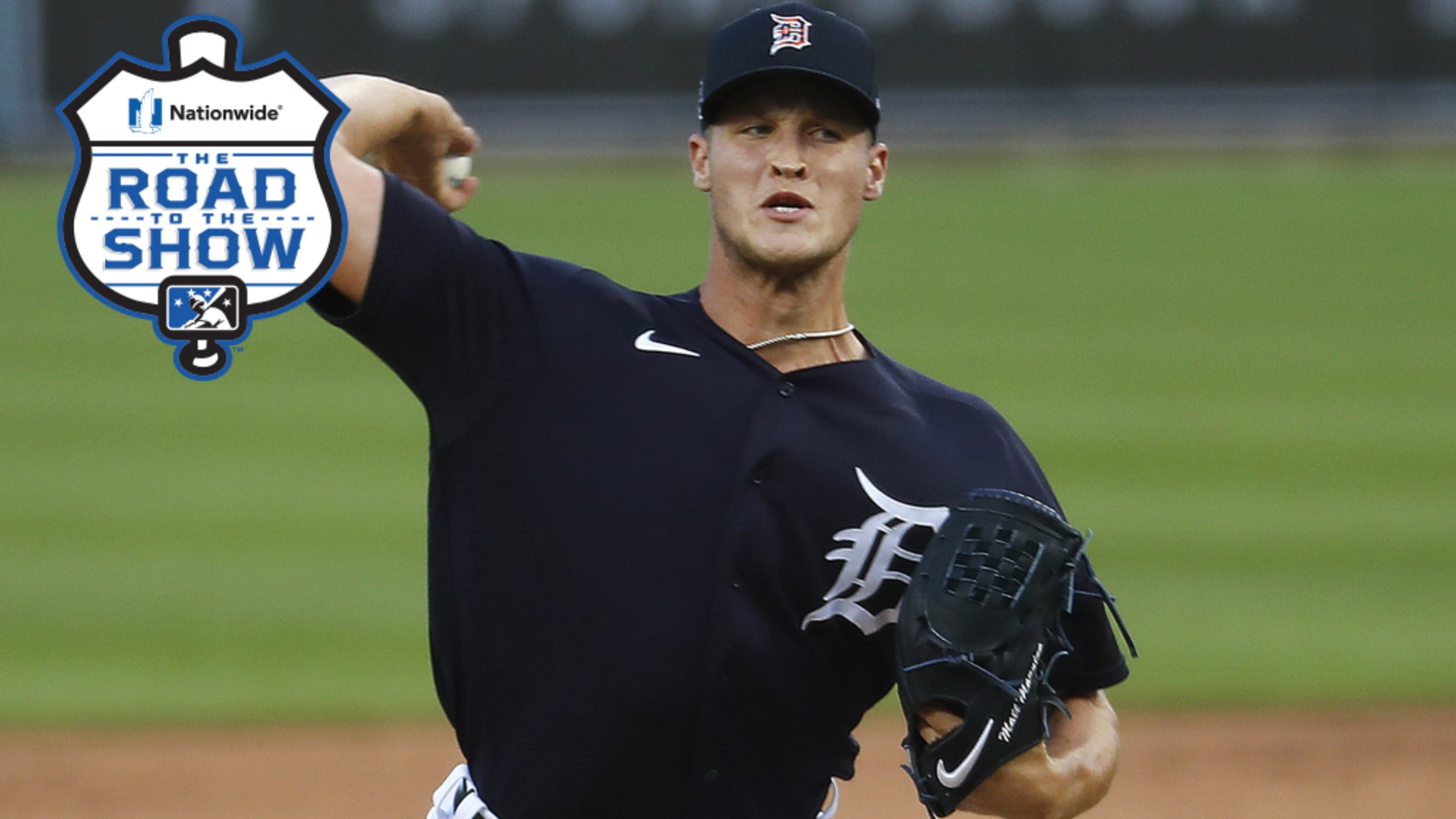 Next Friday will be an important day on any prospect lover's calendar. Nov. 20 is the date by which Major League clubs have to add eligible players to their 40-man rosters or leave them unprotected for this year's Rule 5 Draft, which will take place on Dec. 10. Rule 5-eligible
State of the System: Boston Red Sox
Infield remains strength, needed pitching help on way to Fenway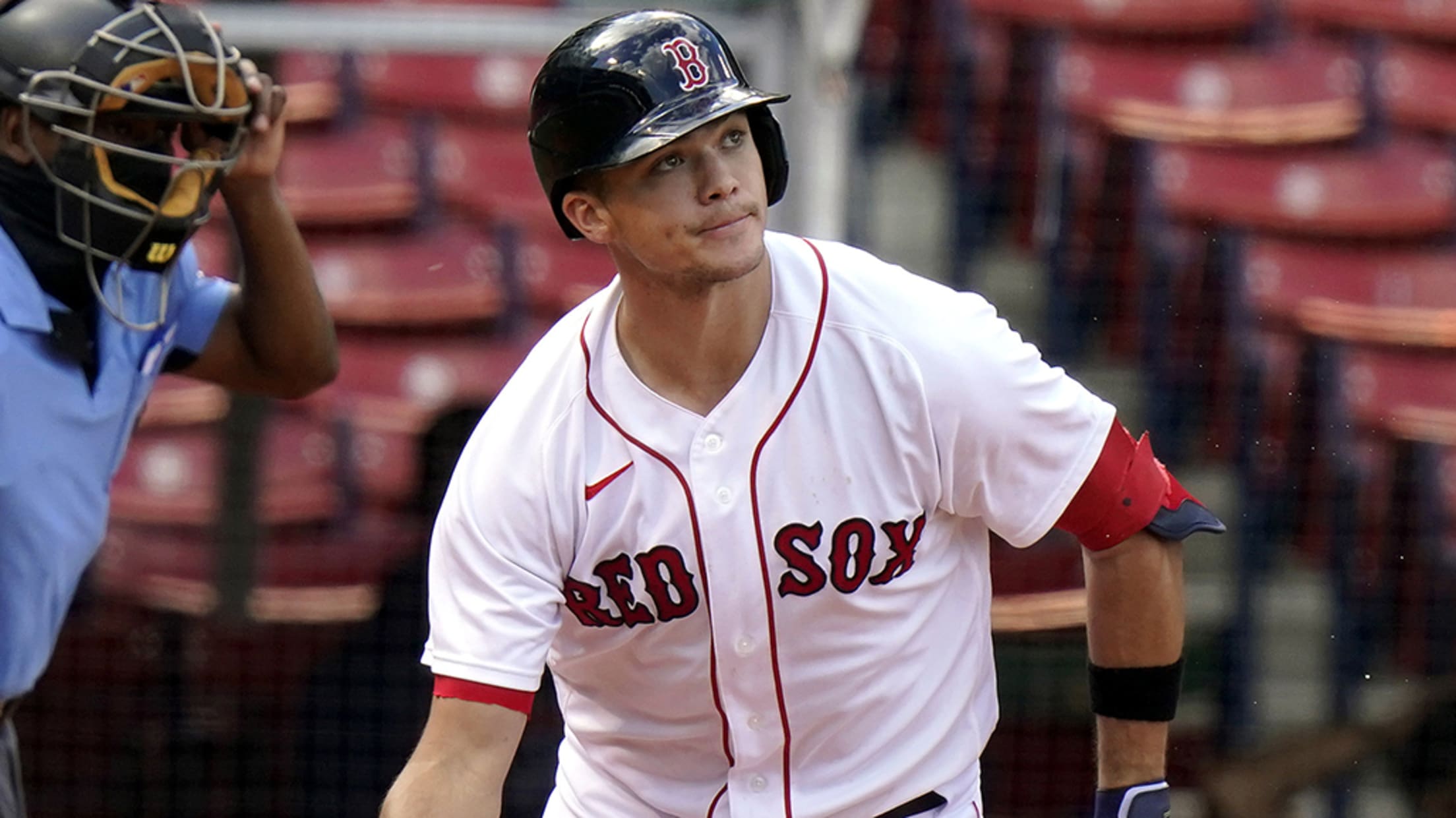 Starting in October and running through the end of the year, MiLB.com's new State of the System series evaluates the strengths and weaknesses of each Major League organization, highlights prospects who've made the biggest strides in 2020 and offers a peek at 2021. It has not been an ideal 2020
Groome to undergo Tommy John surgery
Top Red Sox pitching prospect was on DL with strained flexor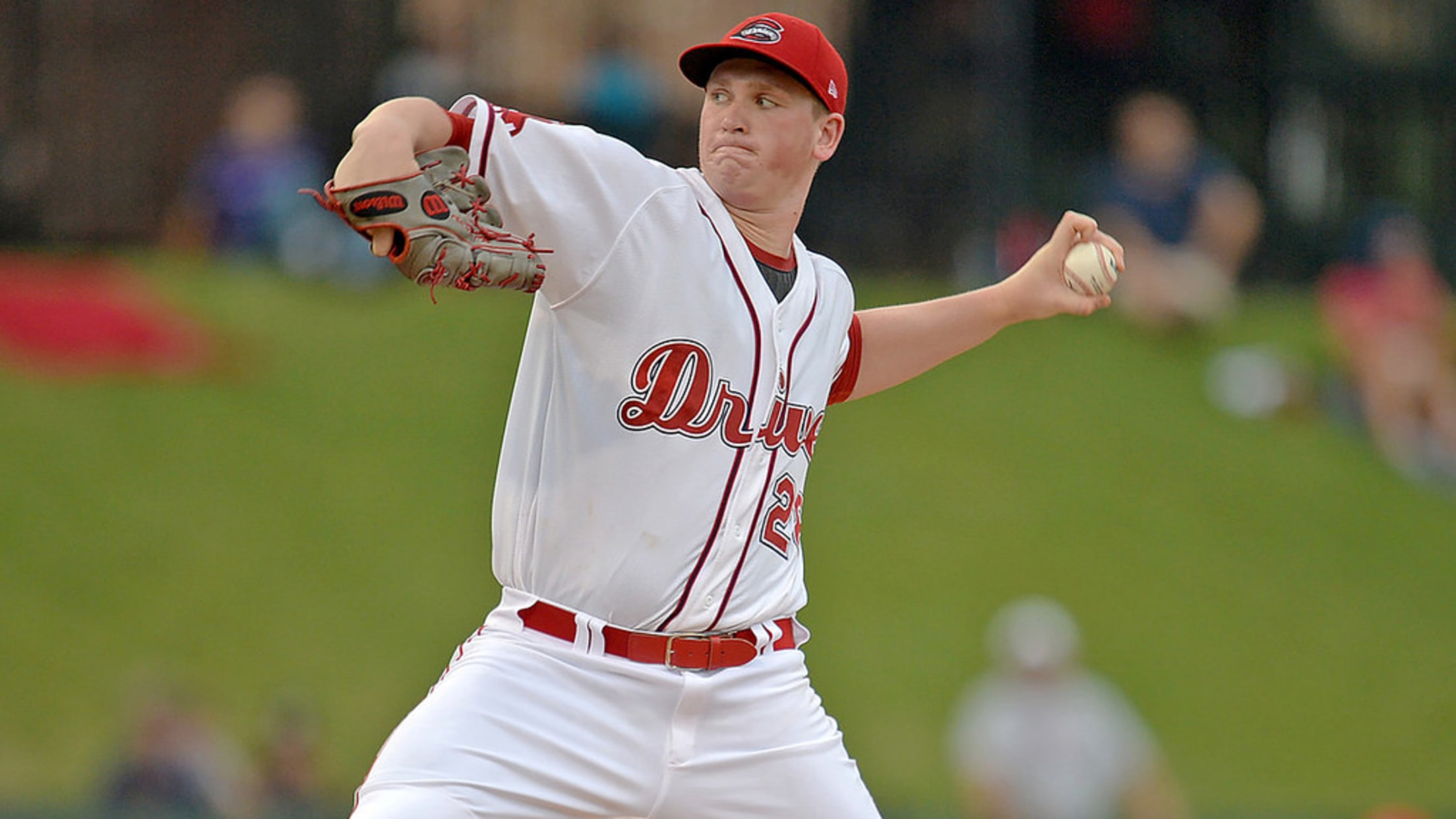 Jay Groome has been no stranger to injuries during his brief Minor League career, but he's been dealt a particularly difficult blow.The Red Sox said Wednesday their second-ranked prospect is scheduled to undergo Tommy John surgery on May 15 and will miss the rest of the season.
Report: Groome sidelined with flexor strain
No. 2 Red Sox prospect will begin 2018 season on Greenville DL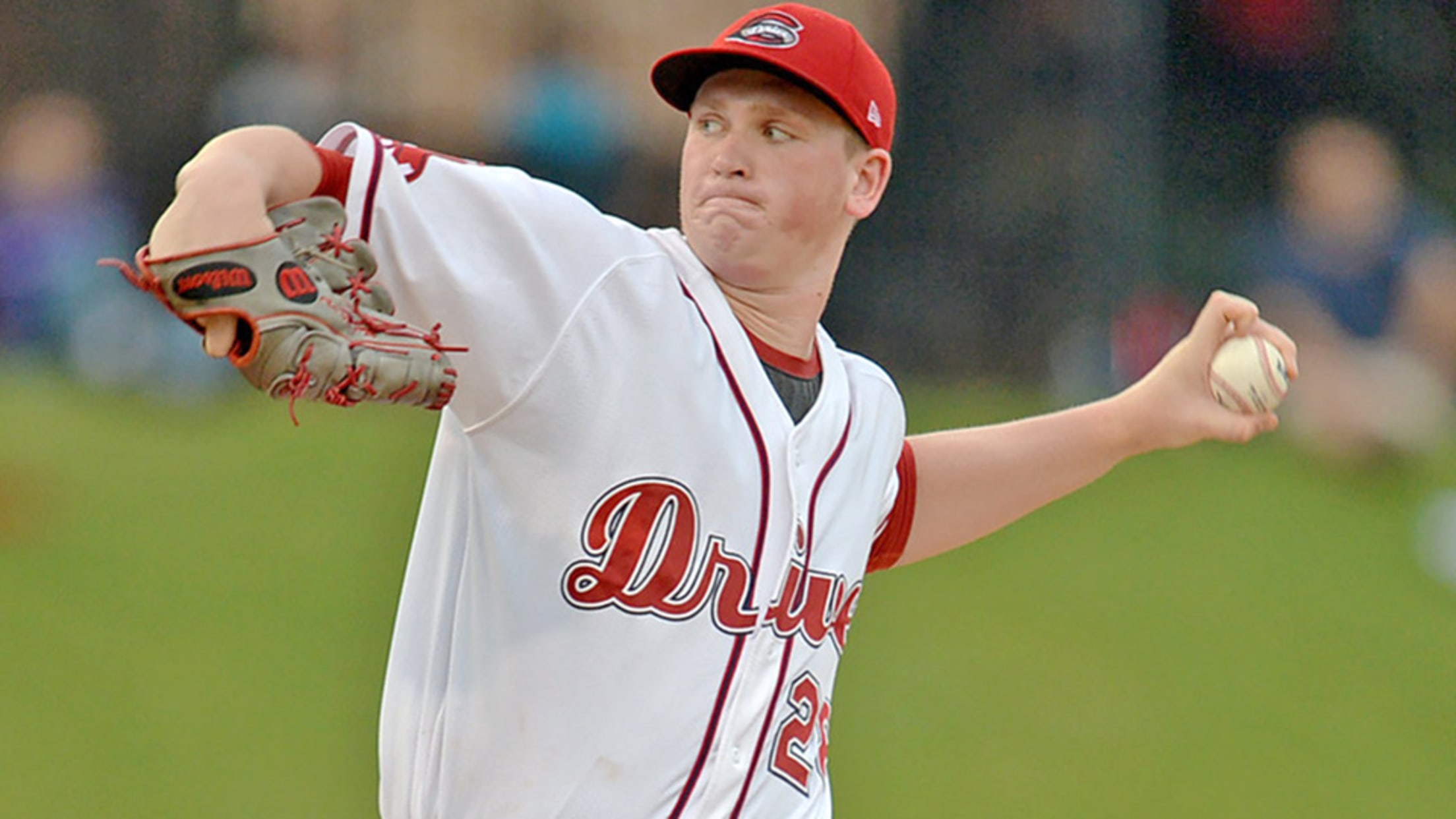 Jay Groome's second full season as a pro will get a late start.MLB.com's No. 85 overall prospect will begin the 2018 campaign on the Class A Greenville disabled list due to a flexor strain, according to a report by Alex Speier of The Boston Globe. Groome is expected to return to the
Red Sox Prospect Primer: Chavis coming
Slugger set to press issue in '18; Groome ready to bounce back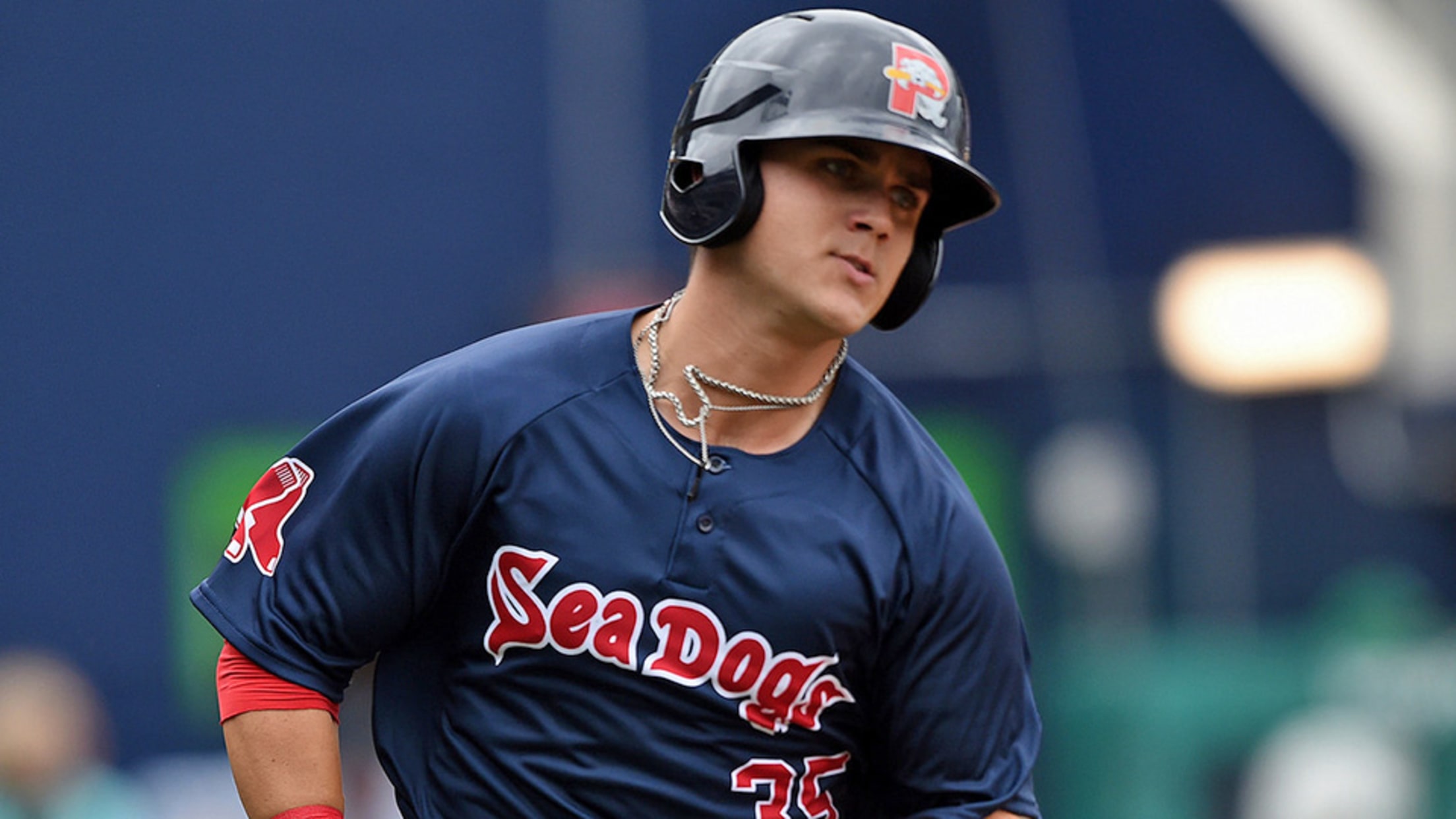 Some players are on the verge of stardom, others are entering a crucial phase of their development and still others are getting their first tastes of full-season ball. With the 2018 season approaching, MiLB.com takes a look at the most intriguing prospects from each MLB organization. Shining star: Michael Chavis,
Groome placed on disabled list by Red Sox
Top pitching prospect out of action for second time this season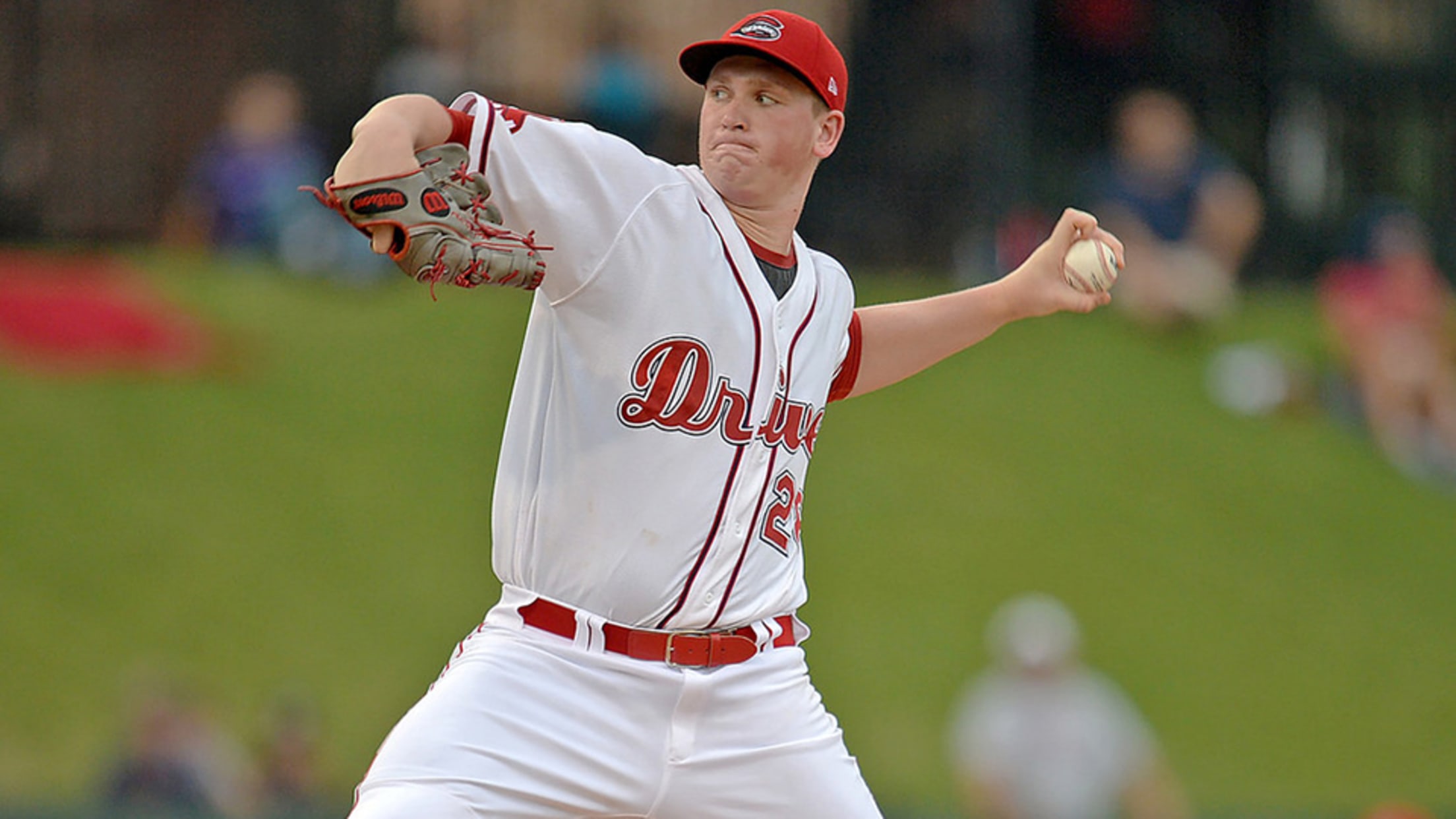 Jay Groome's season is likely over.Boston's top pitching prospect was placed on the seven-day disabled list Thursday with a forearm strain. The 19-year-old left-hander exited his last start after three innings Tuesday for Class A Greenville against Columbia. Groome gave up three runs and a season-high six walks without allowing
Prospect Roundup: Games of Aug. 7
Mejia sets career mark for homers; Baez continues to baffle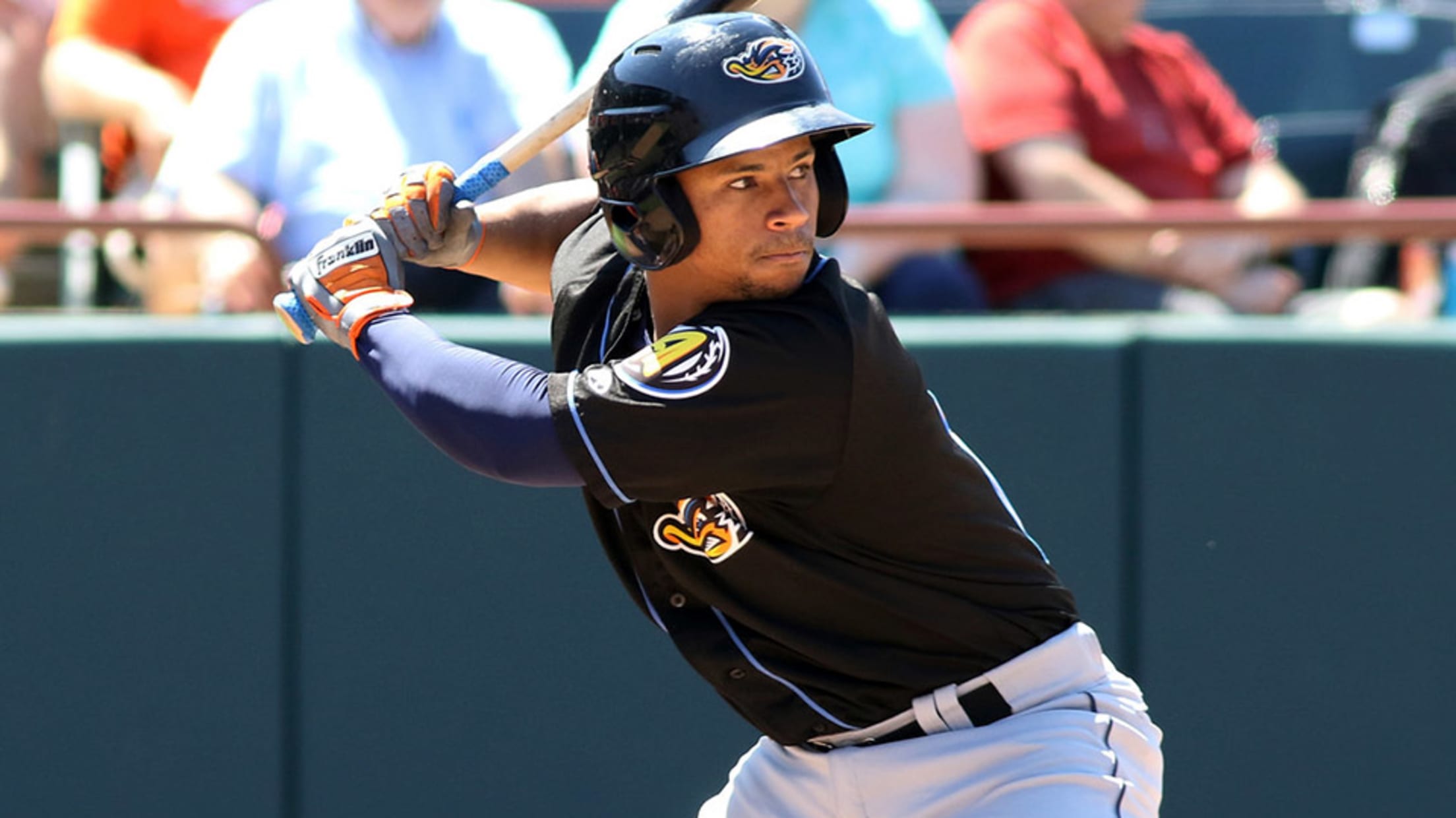 D-backs 1B/3B/OF Christian Walker, Triple-A Reno: 3-for-4, 2 2B, RBI, 2 R, BB -- There's been little stopping the D-backs' No. 27 prospect at the plate in 2017. The 26-year-old slugger extended his Minor League lead in extra-base hits with his 63rd and 64th of the season Monday in a 9-4
'Aggressive' Groome leads Pitchers of the Week
No. 2 Red Sox prospect honored after fanning career-high eight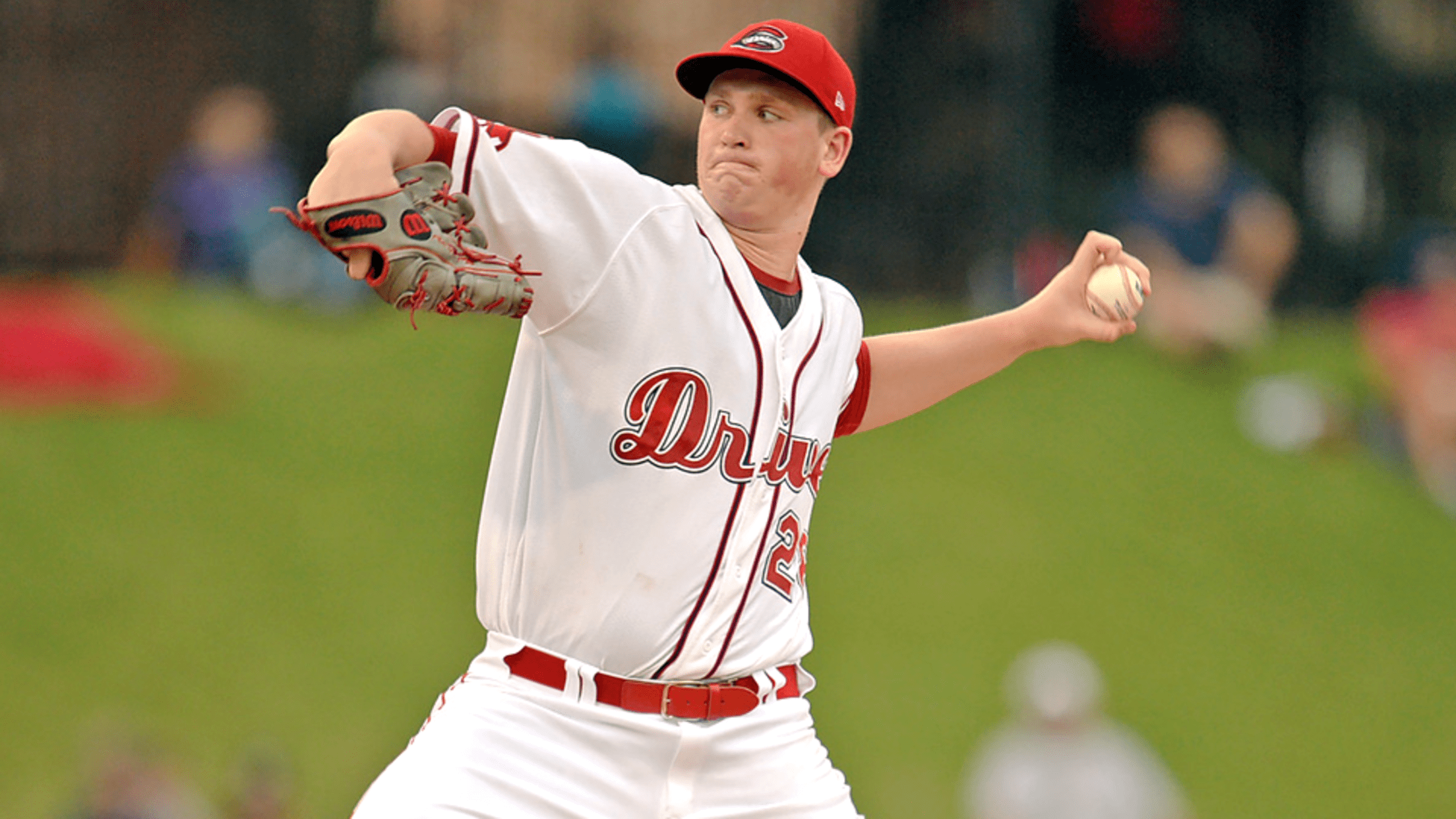 Jay Groome's first full season in the Minors may not be what he and the Red Sox expected, but last week, both saw what the left-hander is capable of. Groome allowed one hit and struck out a career-high eight batters over six dominant innings in a 1-0 win for Class
Groome tosses six one-hit innings for Drive
No. 2 Red Sox prospect registers career-high eight strikeouts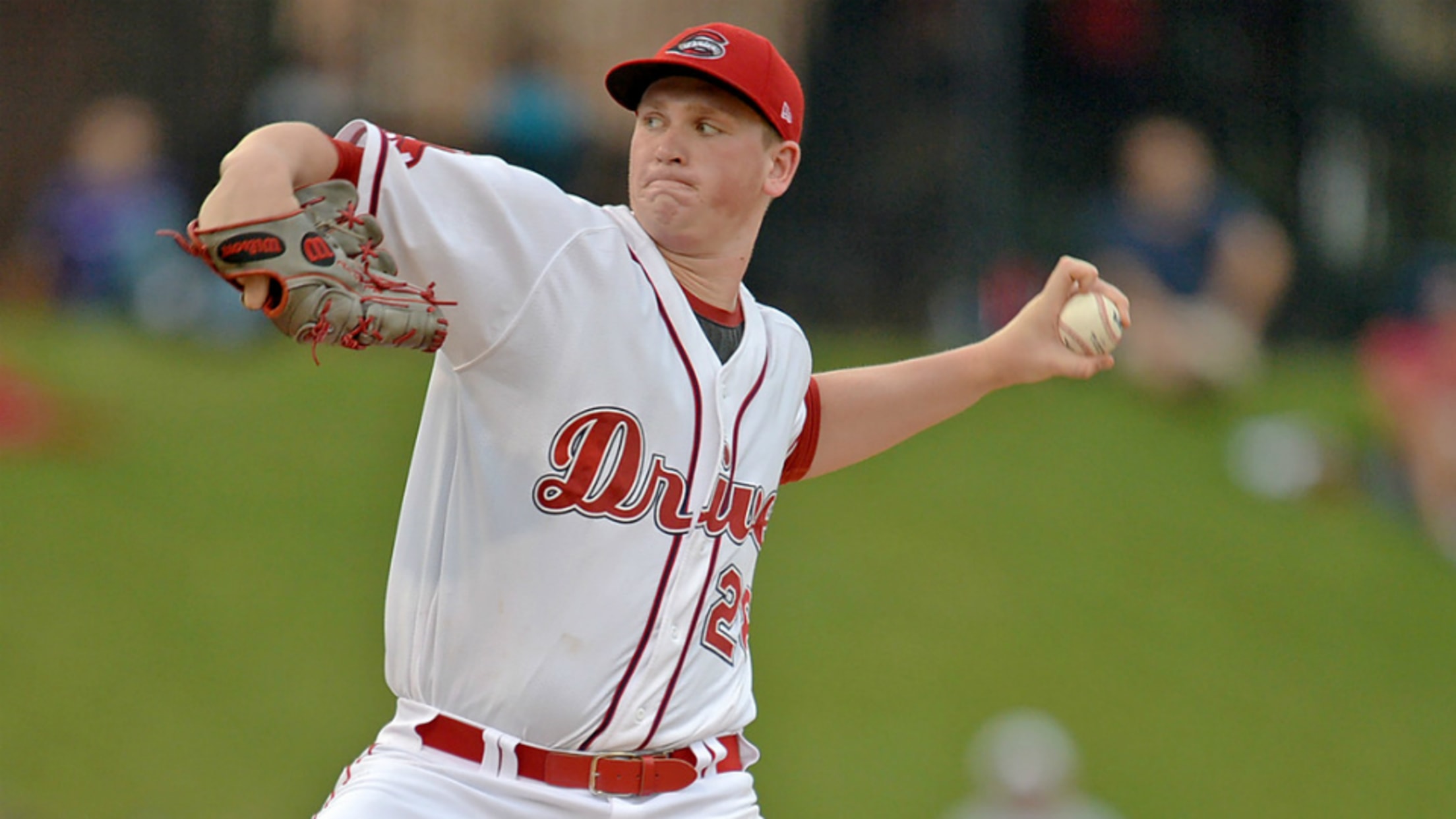 Before being selected with the 12th overall pick in last year's Draft, Jay Groome needed only a fastball and curveball to stomp through the high school ranks. Now, in his first full season of professional ball, the second-ranked Red Sox prospect has found success after discovering a better feel for
Toolshed: Prospects poised to break out
Crawford, Alvarez among those who could have big second halves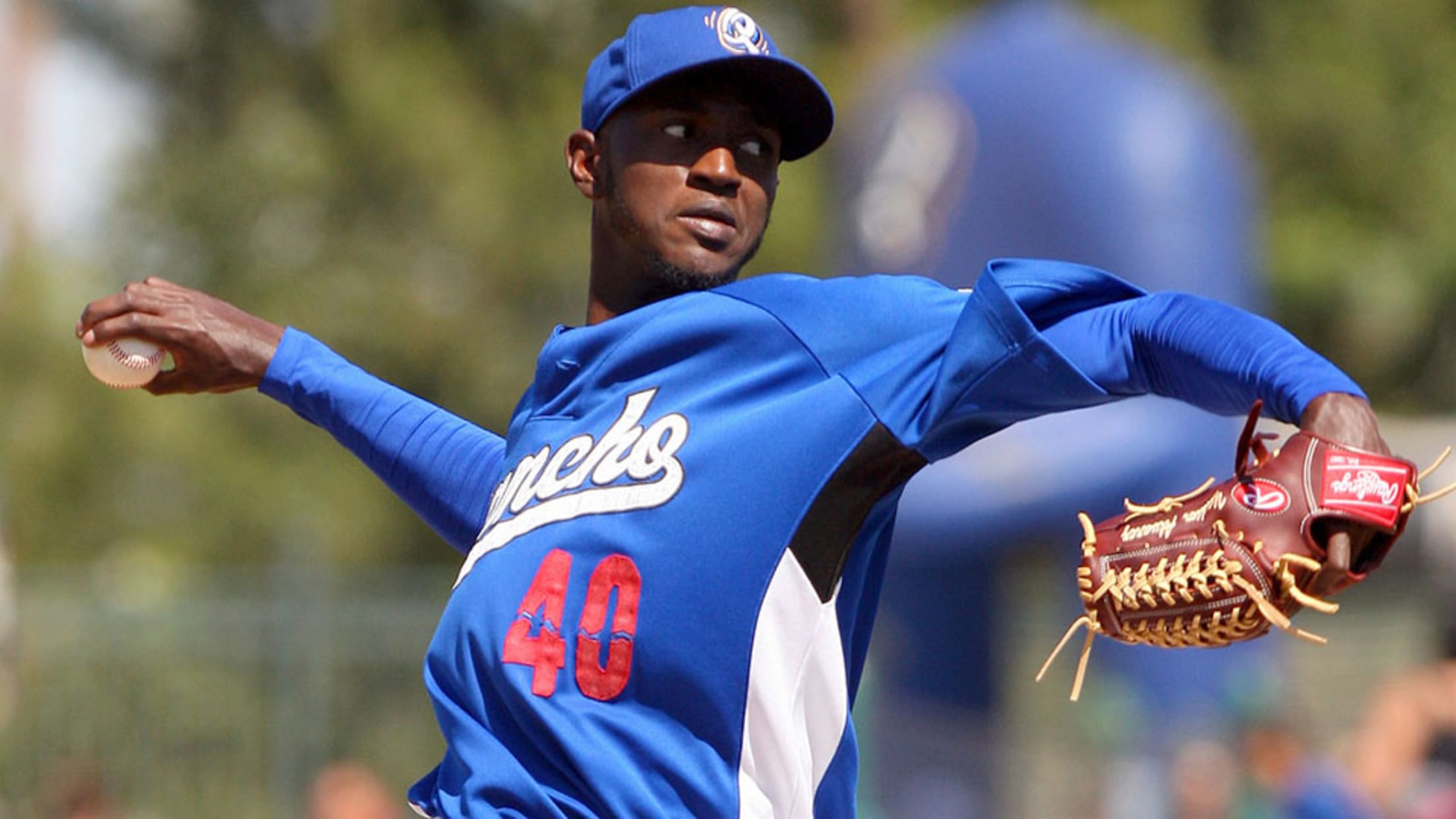 It may be hard to believe, but there are only two months remaining in the Minor League regular season.That's right. Most full-season leagues come to a close Sept. 4 this year, and with the bulk of All-Star Games behind us, it seems we're heading down the stretch of the 2017
Drive's Groome nearly untouchable in return
No. 2 Red Sox prospect faces minimum, fans seven in five frames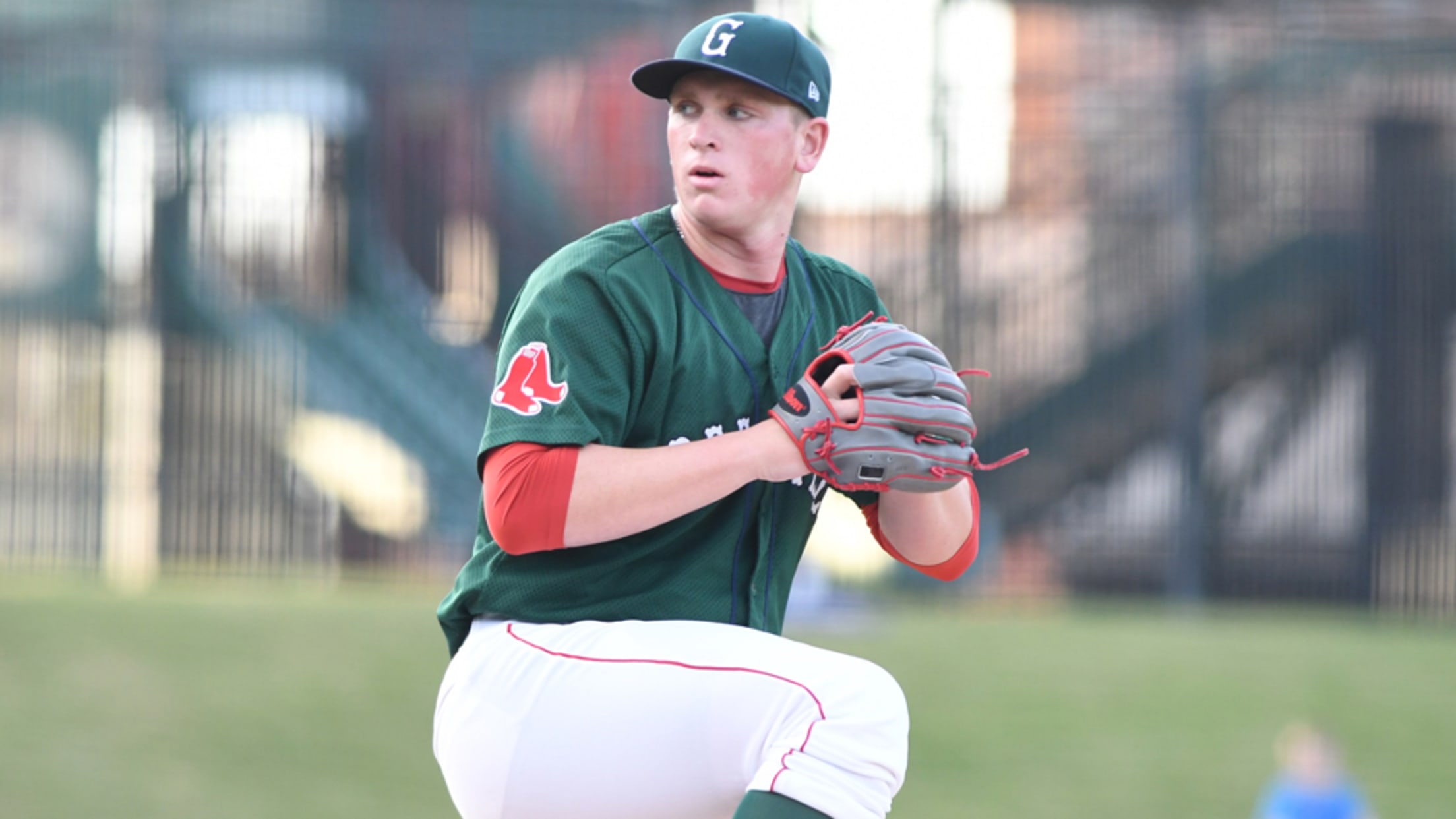 After Jay Groome's first start of the season went about as badly as it could, the return of the second-ranked Red Sox prospect to the South Atlantic League on Tuesday could hardly have gone any better."He was impressive. I was looking forward to this outing," Class A Greenville pitching coach Walter
Groome unhittable in rehab start for Spinners
Top Red Sox pitching prospect only walks two over five frames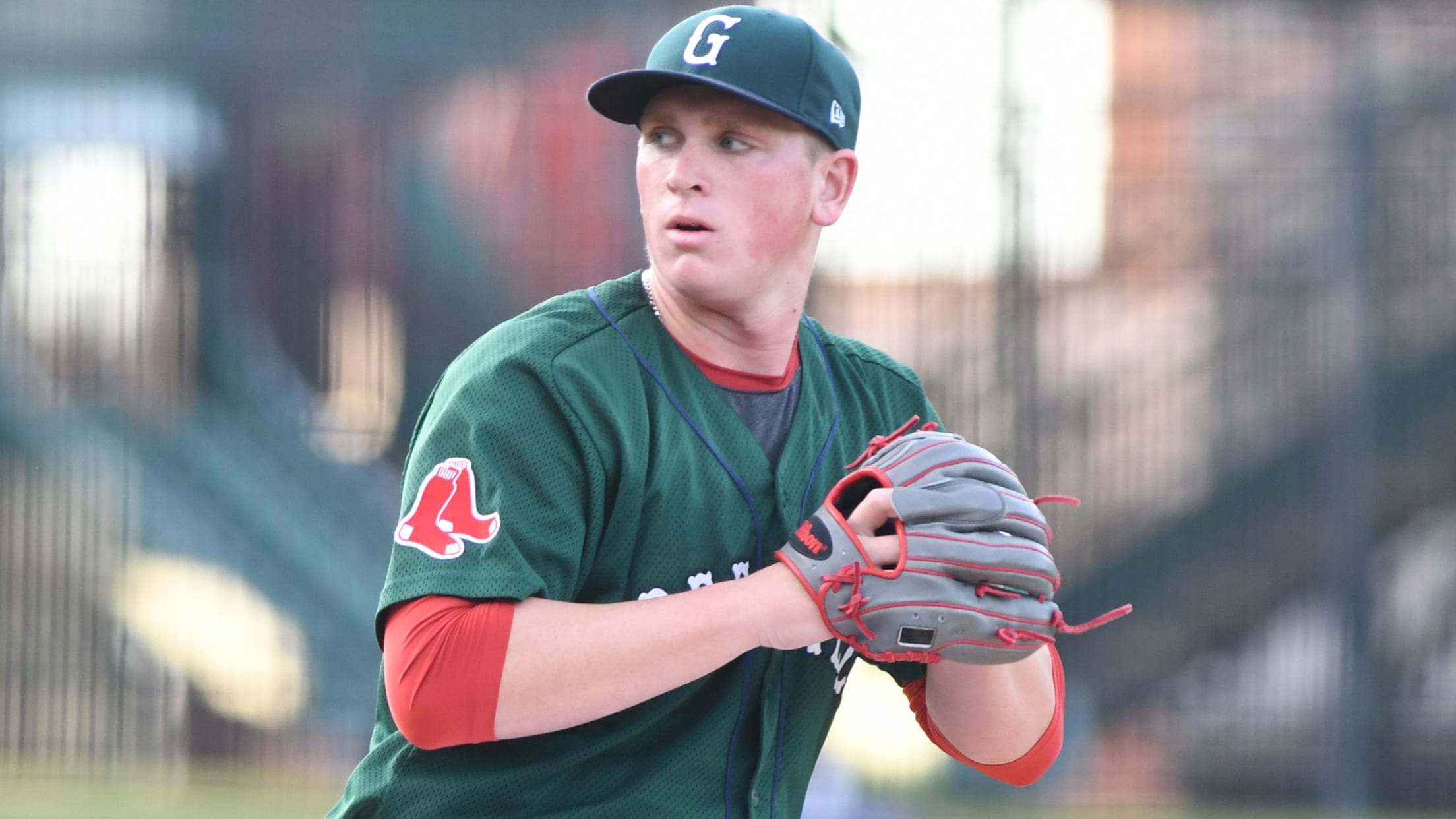 Jay Groome is feeling just fine these days.The top Red Sox pitching prospect tossed five hitless innings, striking out six and walking two, in Class A Short Season Lowell's 5-2 win over Hudson Valley on Thursday at Dutchess Stadium.The outing marked the left-hander's third rehab appearance with the Spinners since
Toolshed: Top 2016 Draft picks ready to roar
Manning, Perez among last year's selections in short-season ball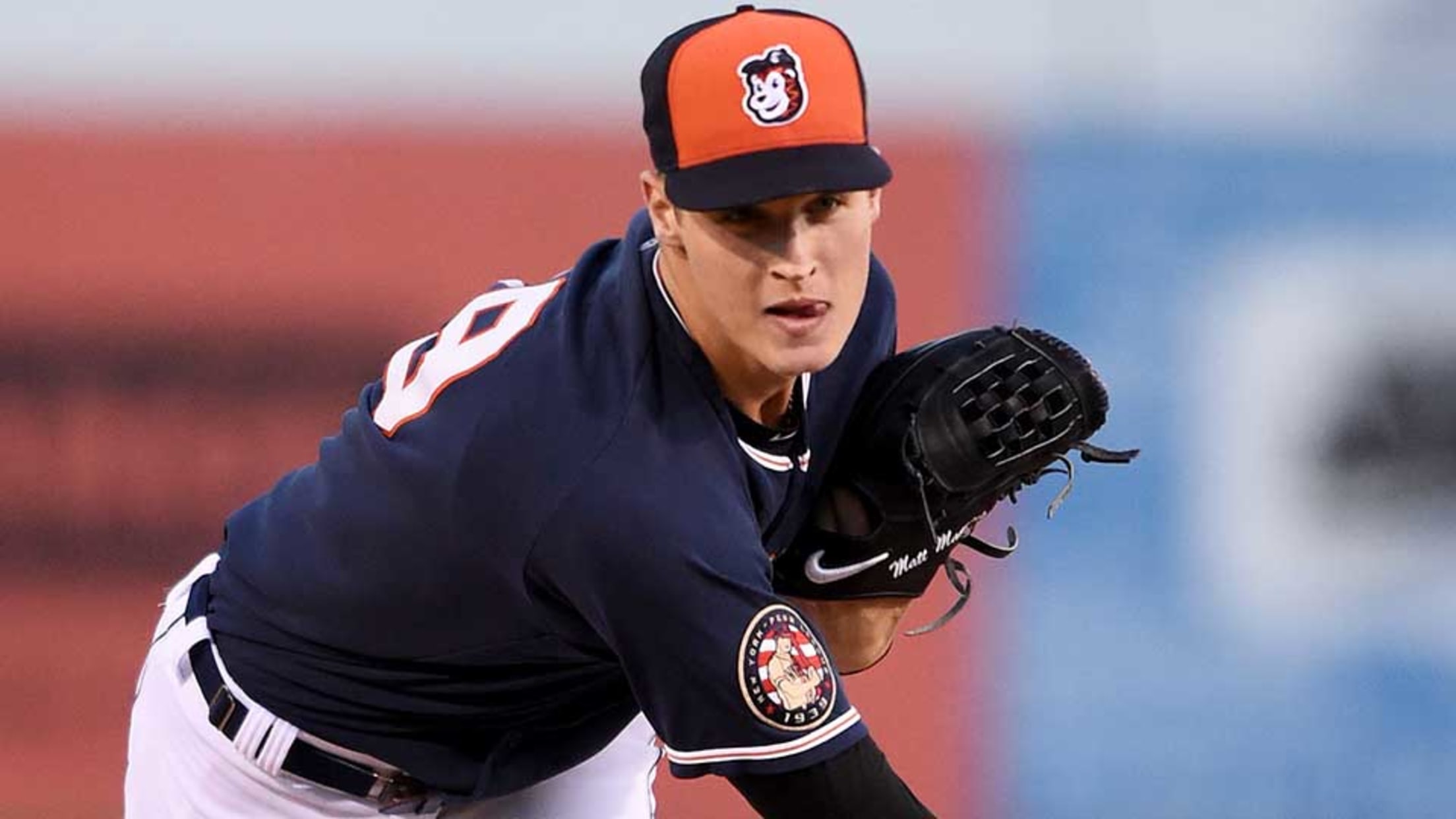 Remember the 2016 Draft?It's so easy to get lost in the MLB Draft that took place earlier this month and the fresh batch of prospects it brings to the Minors, we can forget that only 12 months ago, a whole other group was just getting started. One year later, most
Prospect Roundup: Games of June 19
Granite pads lead for IL batting title; Groome solid in rehab start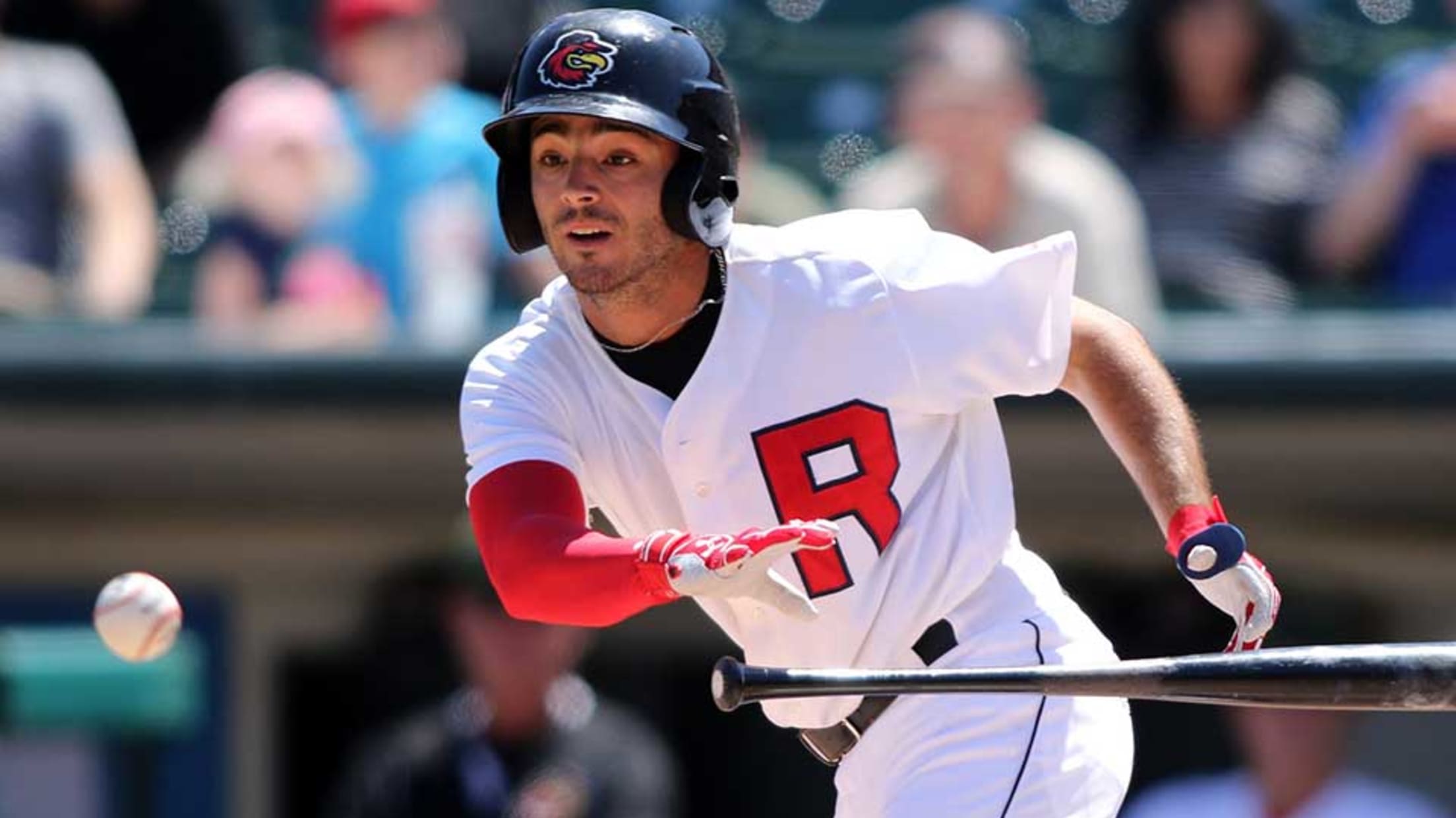 Twins OF Zack Granite, Triple-A Rochester: 3-for-5, 2B, RBI -- Granite's scorching June got even hotter Monday night as the Twins' No. 21 prospect notched his eighth three-hit game of the season. His .349 average leads the International League by a wide margin. (Scranton/Wilkes-Barre infielder Tyler Wade's .322 is closest.) The 24-year-old
NYPL preview: Groome ready to let loose
Top Red Sox pitching prospect gets Opening Day nod for Lowell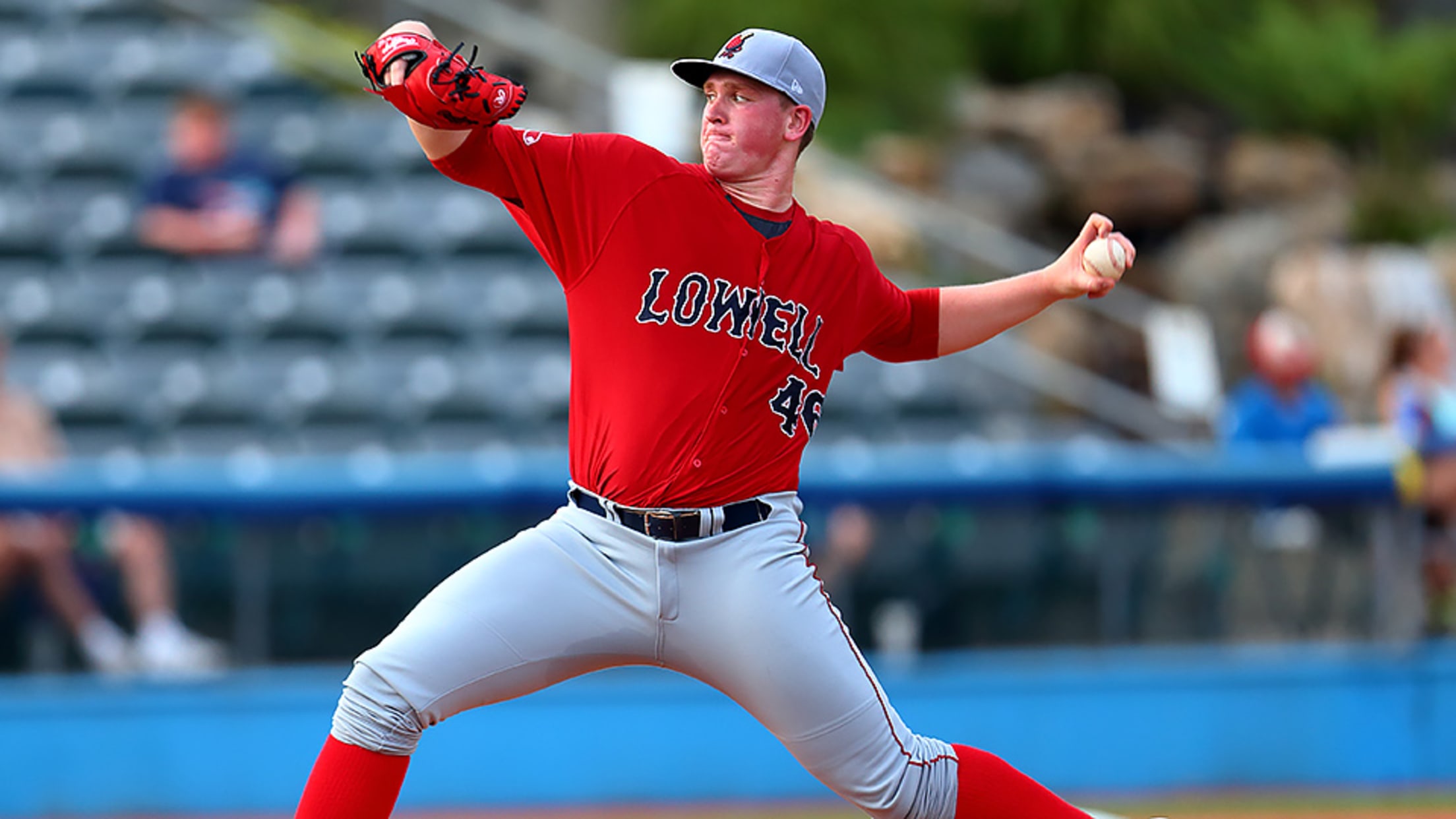 Coming off the best regular season in their 20-year history, the Lowell Spinners enter the 2017 campaign with a fresh rebrand and a first-round talent looking to use New York-Penn League Opening Day as a platform to show his full return from injury.
Boston's Groome, Chavis battle early injuries
Lefty exits season debut after 1 1/3 innings; third baseman to DL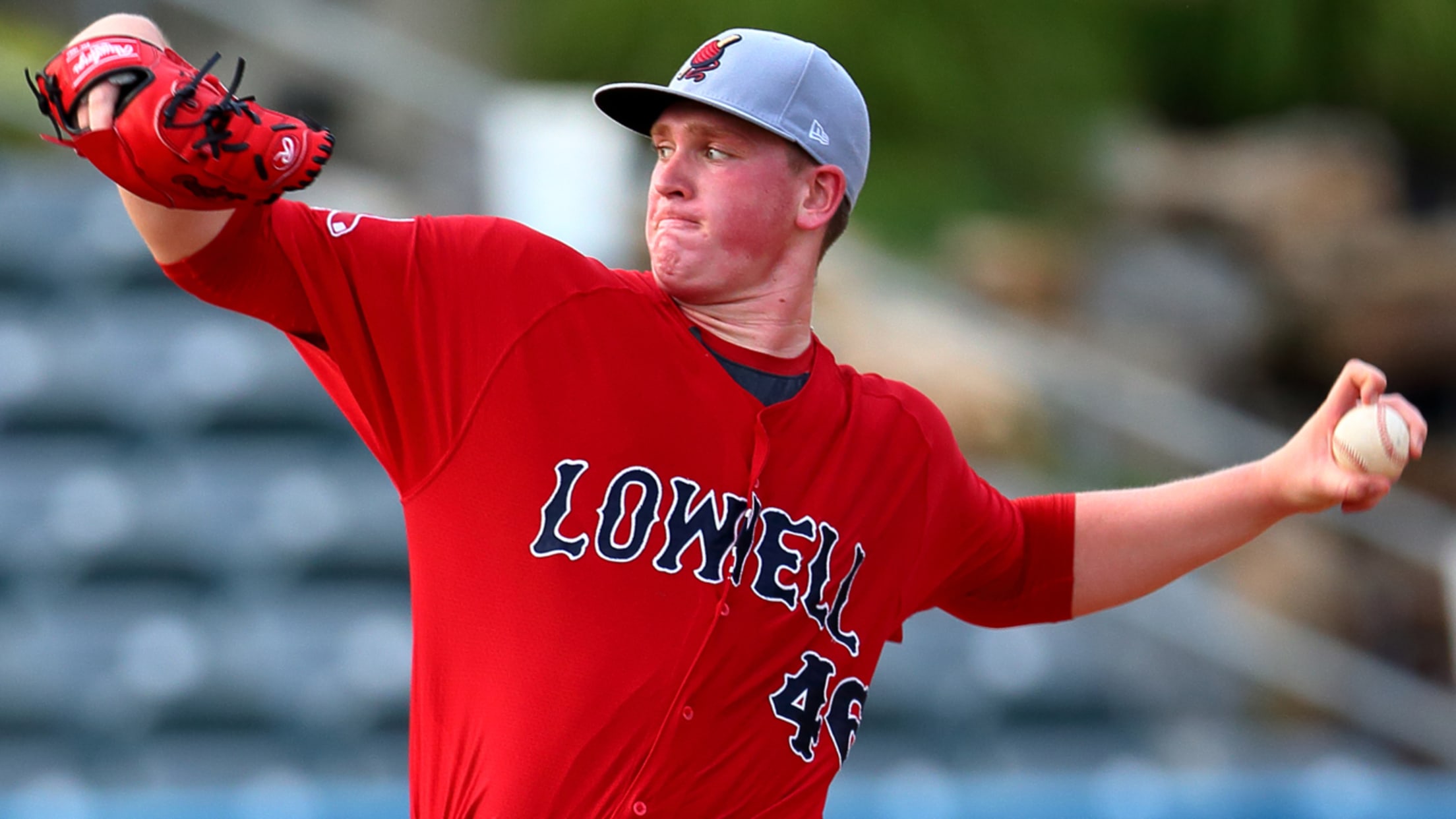 Less than a week into the 2017 Minor League season, one prospect for the Red Sox departed his season debut early while another is headed back to the disabled list. Jay Groome, Boston's No. 3 prospect, exited his start for Class A Greenville in the second inning Monday night with what
Red Sox Prospect Primer: Top heavy
Devers, Groome lead next wave of talent in system thinned by trades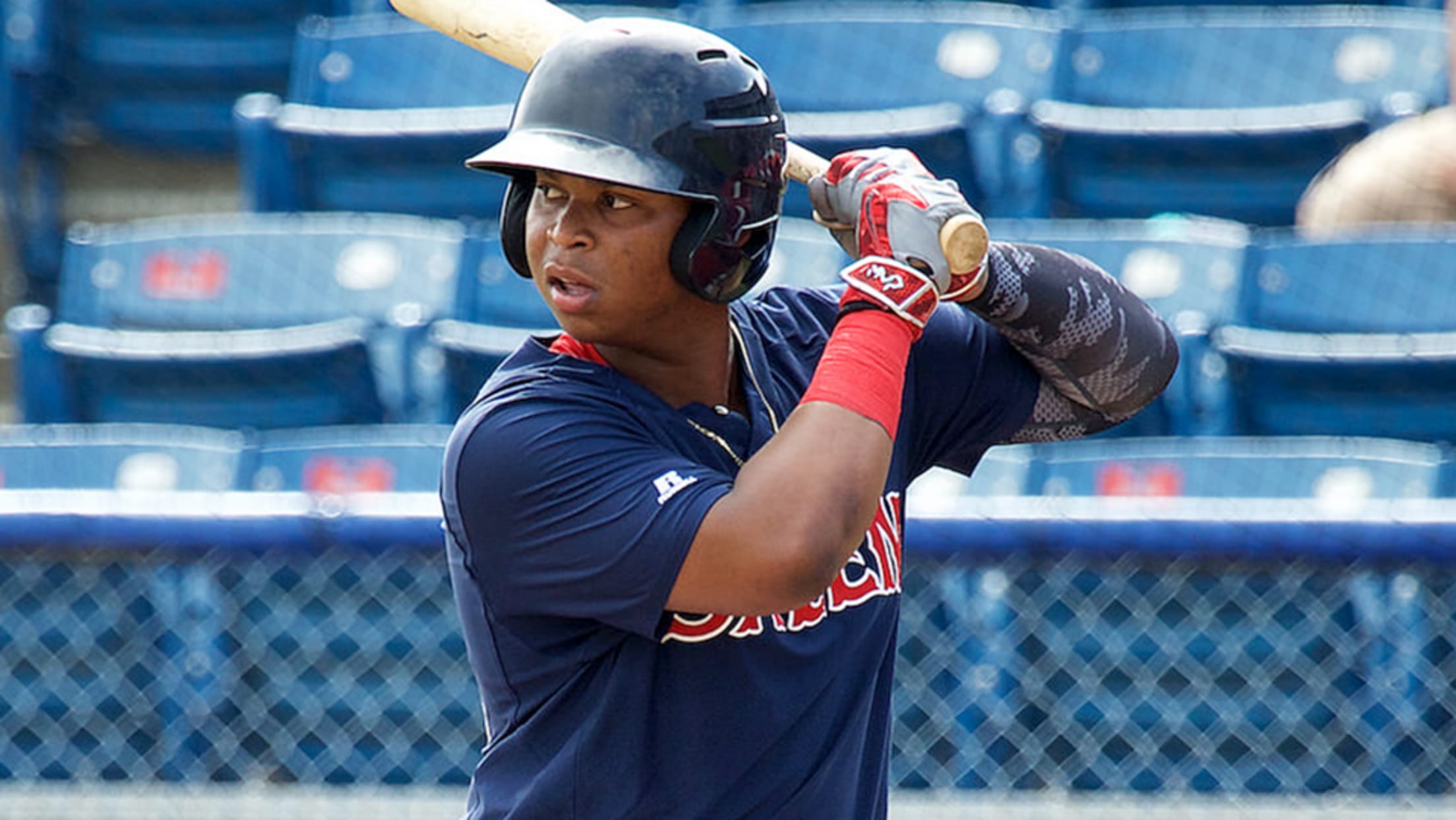 Some players are on the verge of stardom, others are entering a crucial phase of their development and still others are getting their first tastes of full-season ball. With the 2017 season approaching, MiLB.com takes a look at the most intriguing prospects from each MLB organization.Major League-ready: Andrew Benintendi, OFAfter
In '17, Red Sox will rely on '16 Draft talent
Groome, Dalbec have chance to stand out in trade-depleted system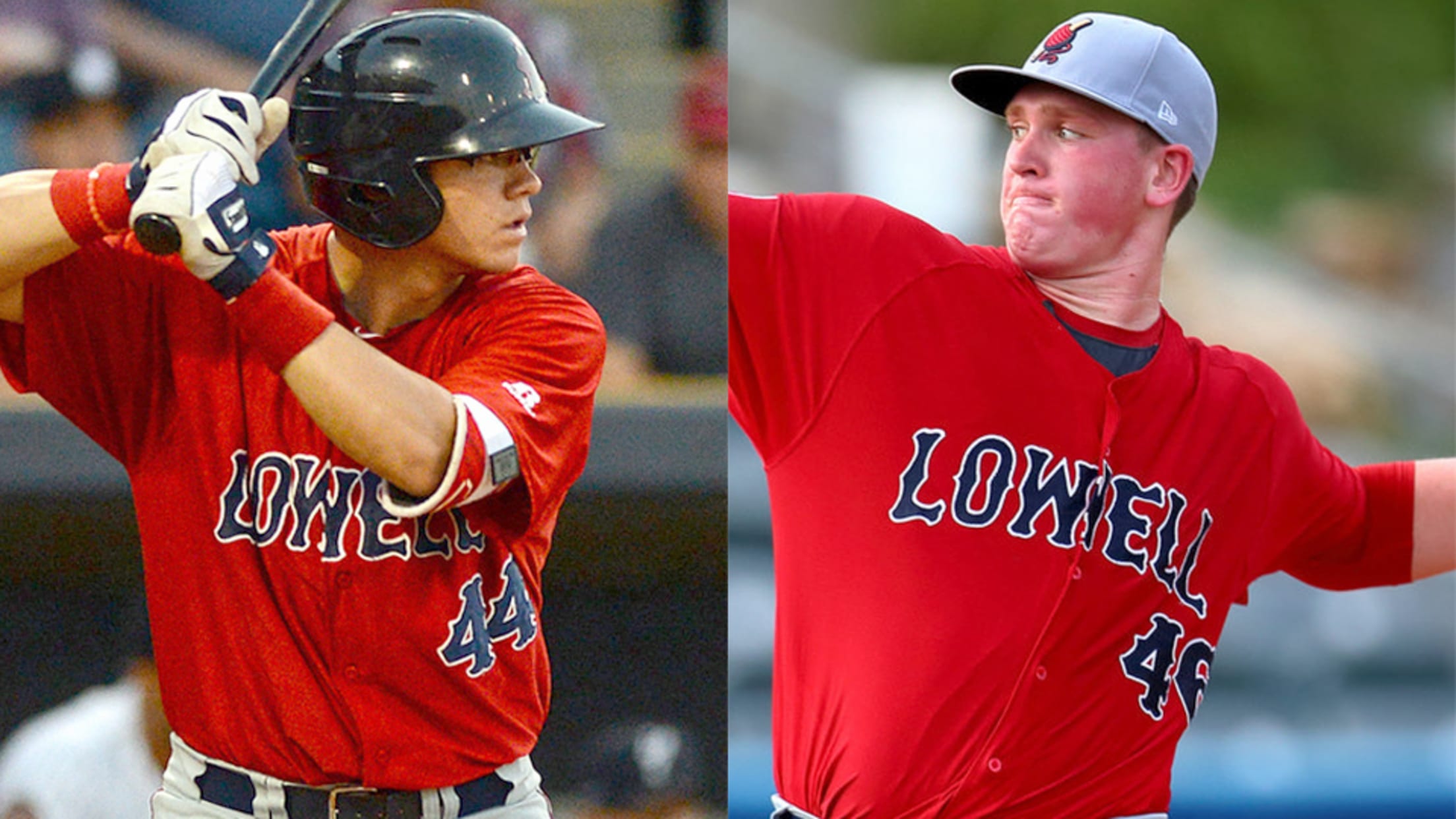 FORT MYERS, Florida -- You may have heard a thing or two about the Red Sox farm system over the past 12 months. Once the envy of most other organizations, the pipeline has taken a fair share of hits, but for good reasons.No. 2 overall prospectYoán Moncada, No. 16 overall
Farm System Rankings: Pitchers (20-11)
Reds duo nearing big leagues; Nationals, Red Sox slip after trades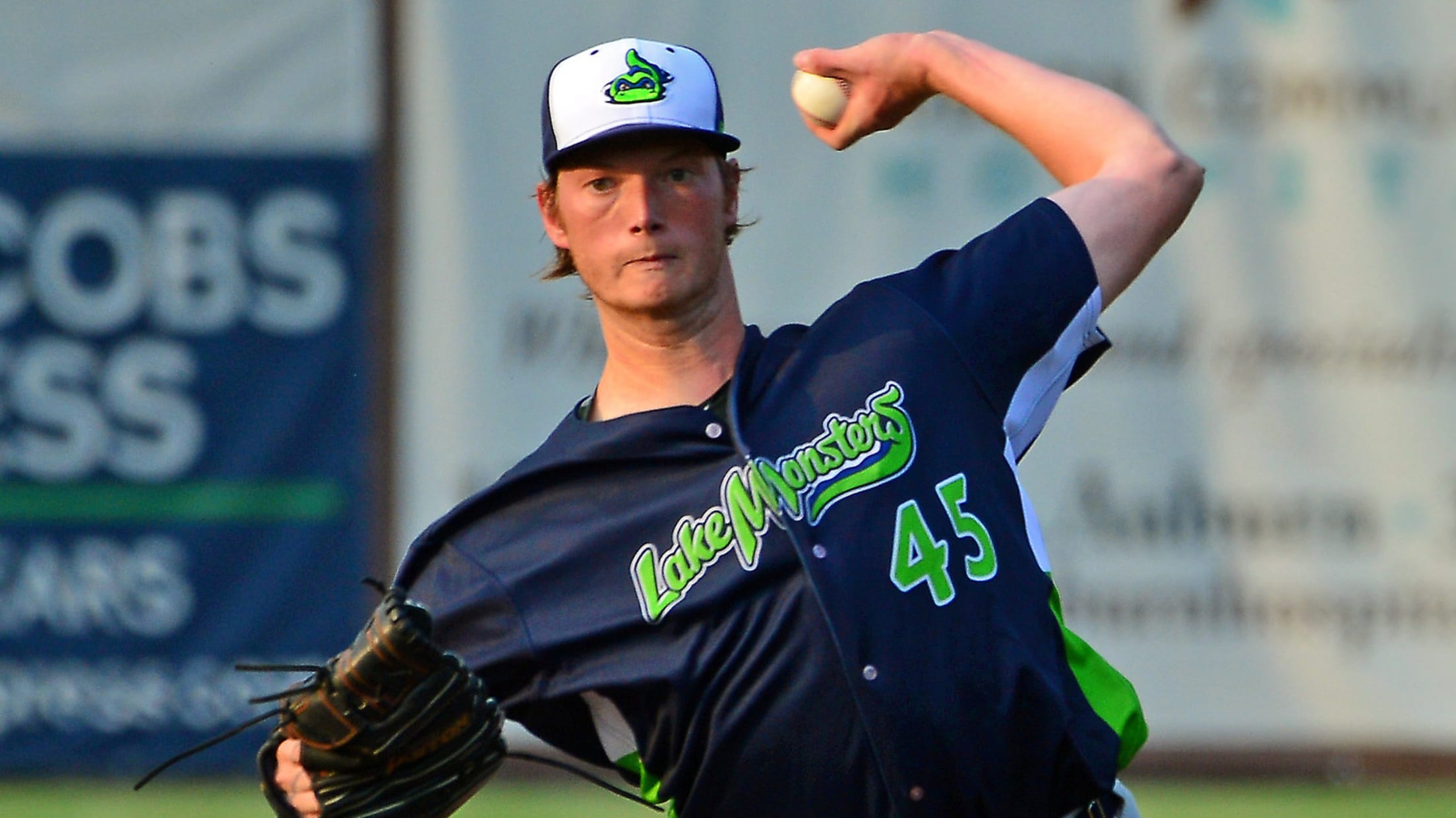 With Spring Training underway and the 2017 season almost upon us, MiLB.com looks at the state of all 30 farm systems and ranks them, according to certain changing criteria with each edition. This week we focus on pitching prospects and consider the quality and quantity of top talent in each