Career night for Robberse sparks Fisher Cats win
Will Robertson knocks in three runs
Manchester, N.H. – Netherlands native Sem Robberse had a career-high nine strikeouts on Saturday night at Delta Dental Stadium, and New Hampshire (27-41, 58-79) defeated the Harrisburg Senators (Washington Nationals, 22-45, 52-84) by a score of 5-1 to secure a series win. Robberse, 20, pitched an absolute gem, throwing 6.0
Blue Jays No. 2 pitching prospect Sem Robberse joins Fisher Cats
Fisher Cats roster now includes three of top six prospects in Blue Jays system
HARTFORD, Conn. – The Toronto Blue Jays announced Monday that right-handed pitcher Sem Robberse has been promoted to the New Hampshire Fisher Cats from High-A Vancouver. He is scheduled to make his first Double-A start on the road Saturday at 6:05 p.m. against the Hartford Yard Goats. The 20-year-old from
Steiner Stories: Sem Robberse
20-year-old starter bringing Dutch flavour to the Vancouver Canadians in 2022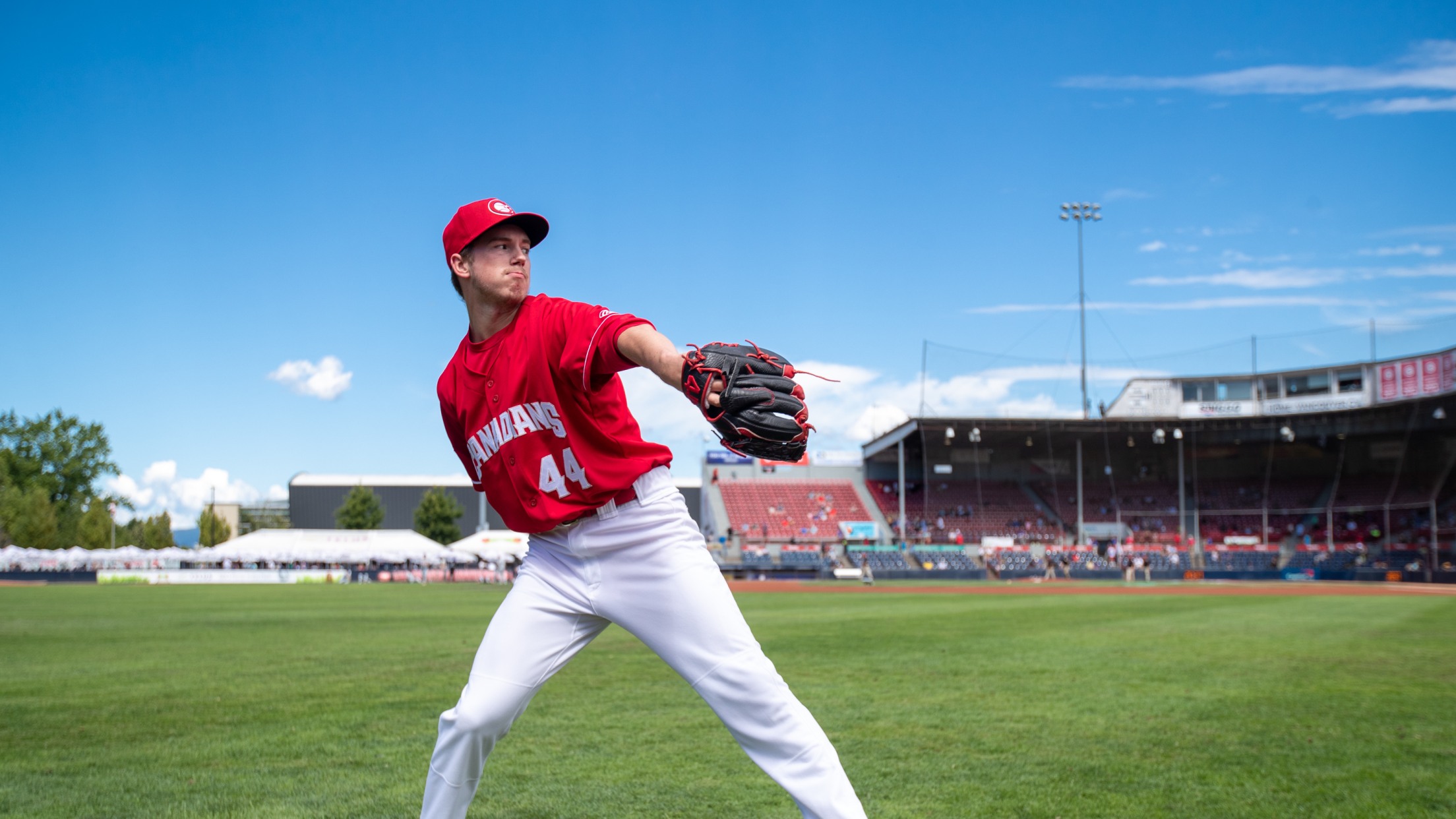 Canada and the Netherlands have a special connection. Canadian forces liberated the country in World War II, and to this day, the country donates tulips to Canada for the Ottawa Tulip Festival as thanks. With such connections between the two nations, it seems only fitting that Dutch-born pitcher Sem Robberse
Palmegiani Slam Powers Another Comeback Win
Six-run sixth jumpstarts Vancouver offense in 10-4 triumph over Tri-City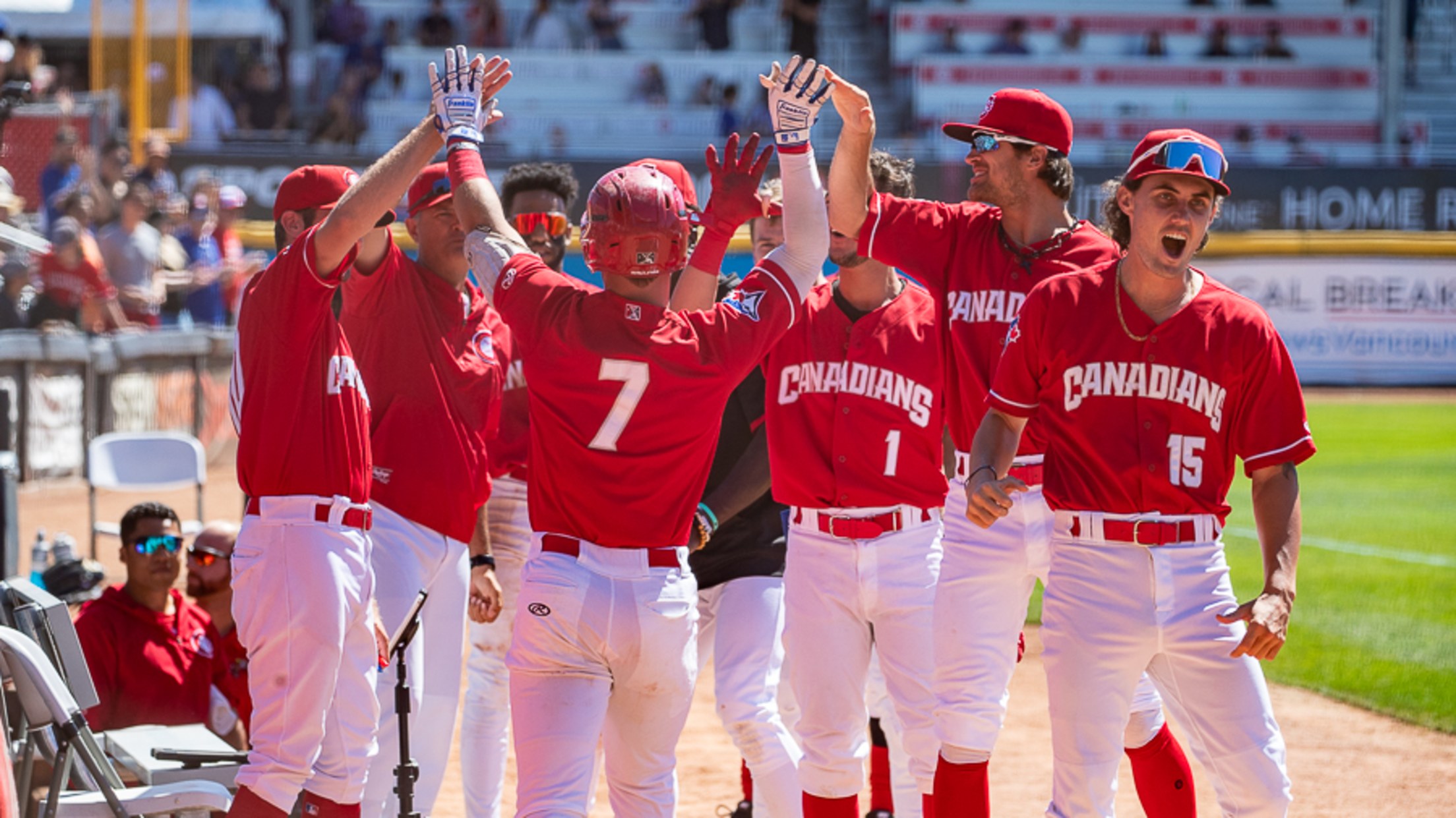 VANCOUVER, BC – A grand slam from Surrey, BC native Damiano Palmegiani broke a 2-2 tie and capped a six-run sixth in a 10-4 Canadians win over the Tri-City Dust Devils (Angels) in front of a sellout crowd Friday afternoon as part of a Fortis BC 'Nooner at The Nat.
Palmegiani Powers Big Inning In C's Triumph
Surrey, BC native slams decisive homer in four-run frame en route to 4-2 win over Hillsboro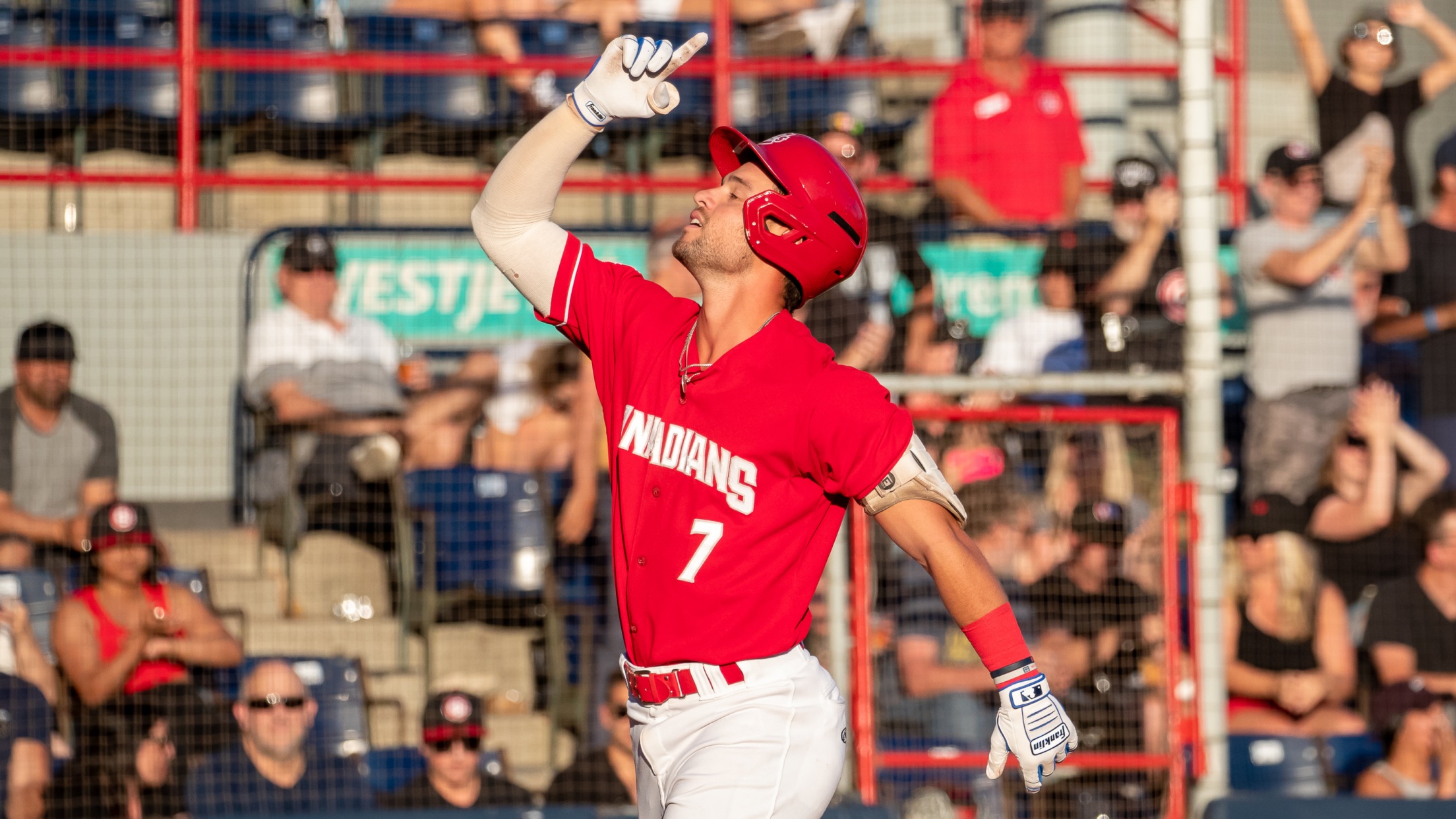 VANCOUVER, BC – Damiano Palmegiani's two-run homer in the bottom of the third inning proved to be the difference in a 4-2 win for the Canadians over the Hillsboro Hops (Diamondbacks) Wednesday night at Nat Bailey Stadium. The Surrey, BC native's second High-A home run of the year was the
Sem Robberse Named NWL Pitcher of the Week
Seven shutout innings on May 24 make #7 Jays prospect 4th C's award winner this year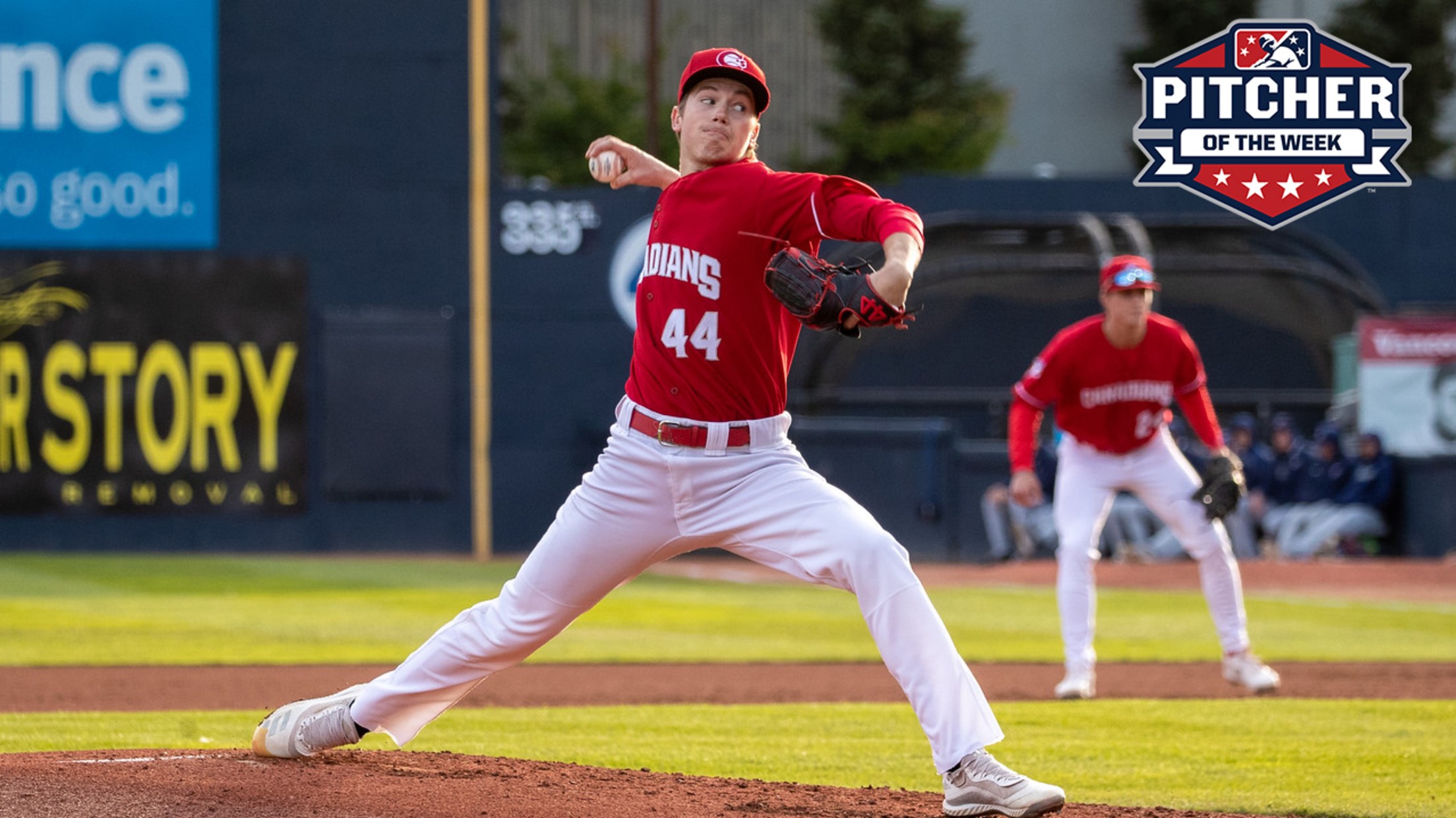 VANCOUVER, BC – Minor League Baseball has recognized Vancouver Canadians starter Sem Robberse as the Northwest League Pitcher of the Week for May 23 to May 29. He is the fourth C's player to earn the honor and the third Canadians pitcher to be highlighted at the top of their
A Tim Tawalk-Off as Magic Continues in Hillsboro 
Seventh Walk-Off in 22 Games at Ron Tonkin Field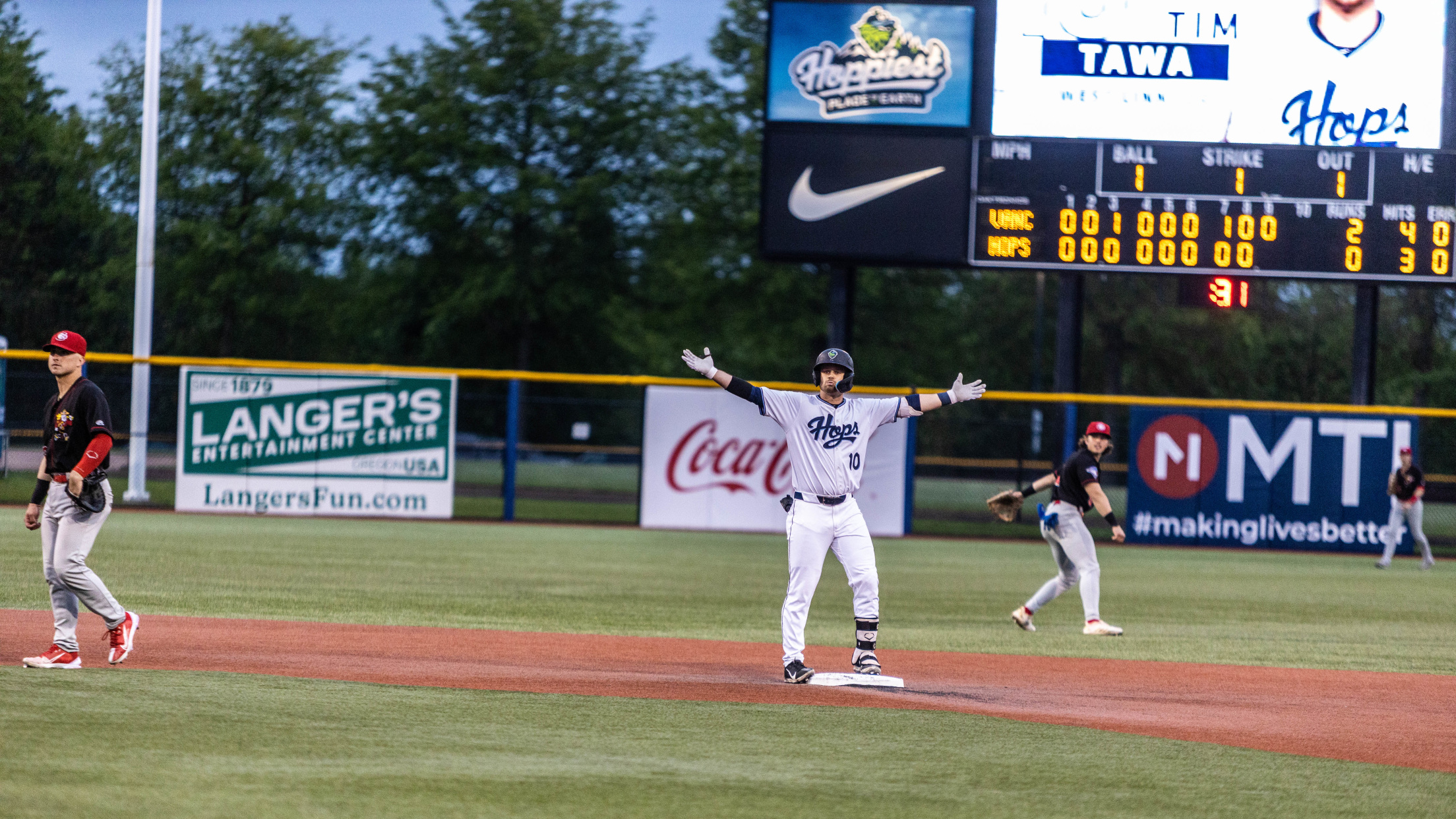 Hillsboro, OR (May 24, 2022) - The Hops returned home after a disappointing five-game road trip to Everett last week. It didn't get any easier on Tuesday against Vancouver, as they faced Blue Jays No. 7 prospect, Sem Robberse. For the second time this season against Hillsboro, Robberse threw seven
Robberse's Gem Heisted By Hops Walk-Off
Seven scoreless from #7 Jays prospect all for naught after 3-2 heartbreaker in Hillsboro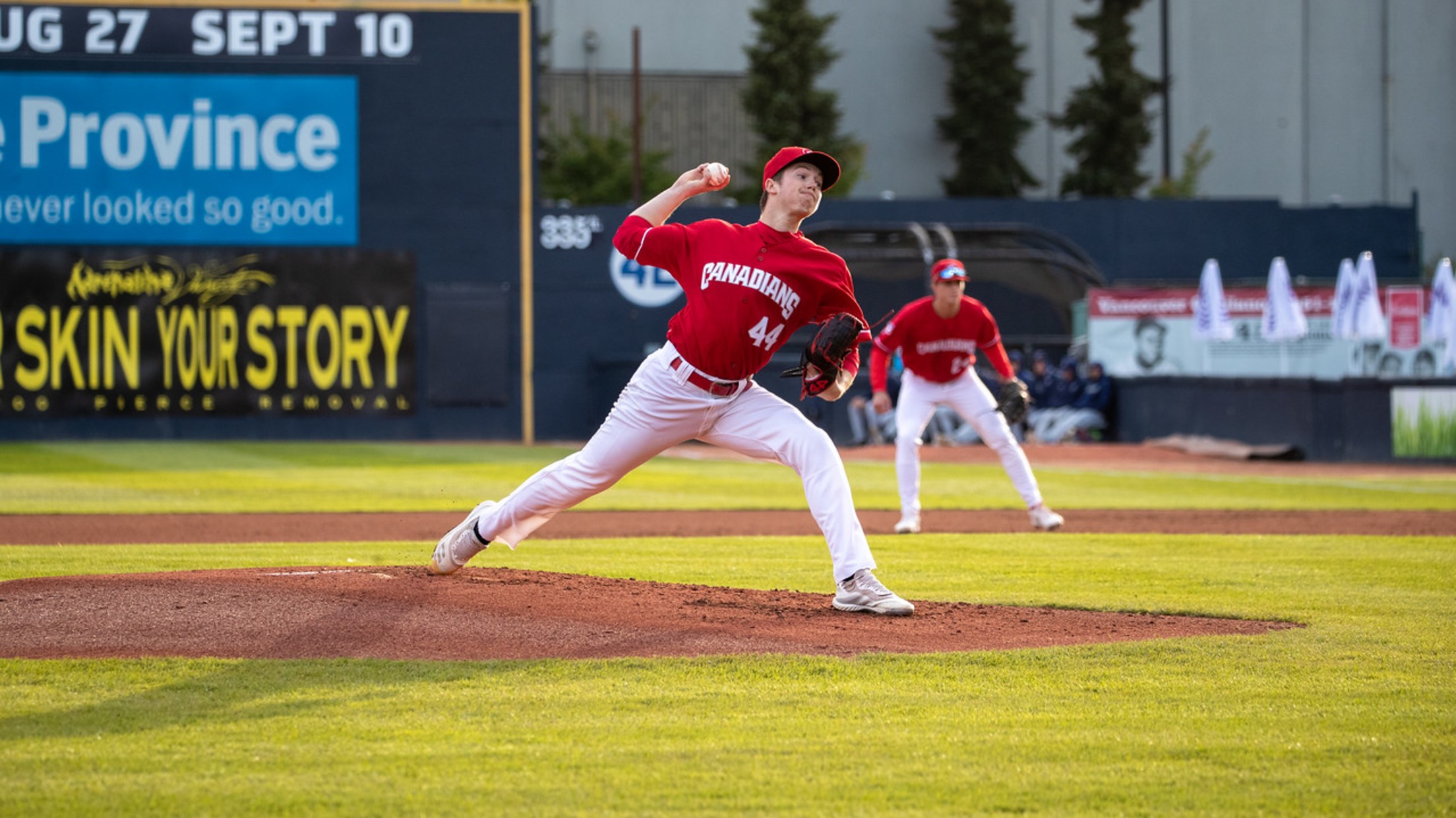 HILLSBORO, OR – Seven shutout innings with two hits, no walks and four strikeouts from #7 Blue Jays prospect Sem Robberse was not enough for the Vancouver Canadians on Tuesday night, as the Hillsboro Hops (Diamondbacks) used two walks, a hit batter and a walk-off double in the bottom of
Sem Shoves, Bats Reawaken In Shutout Win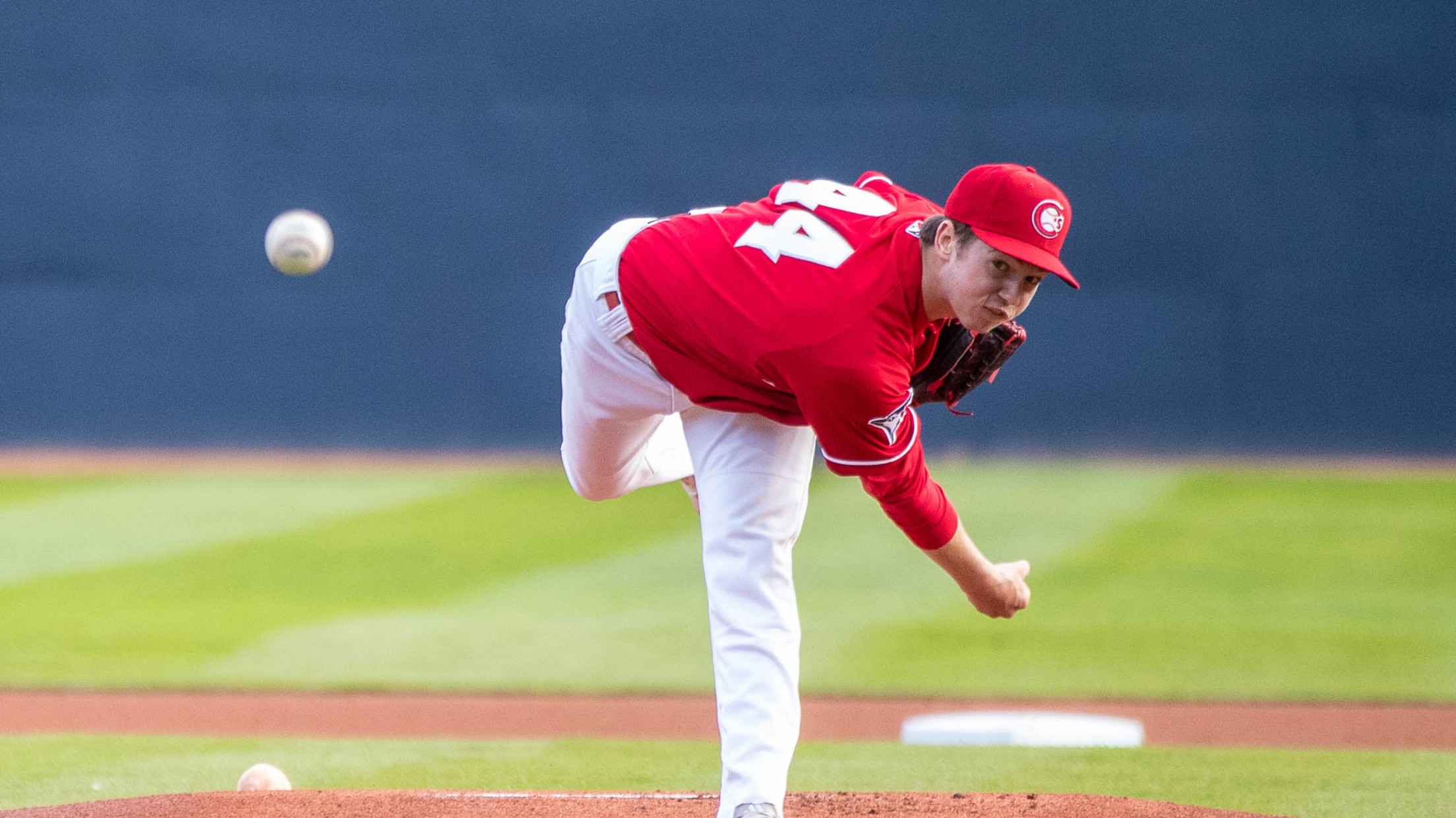 VANCOUVER, BC – Six shutout innings from #7 Blue Jays prospect Sem Robberse headlined a 5-0 win for the Vancouver Canadians over the Tri-City Dust Devils (Angels) Tuesday night at Nat Bailey Stadium. Addison Barger's league-best sixth homer of the year and two-hit showings from PK Morris and Cameron Eden
Sem-sational Showing Leads C's To Shutout Win
Robberse tosses seven scoreless, gets backed by big bats in 6-0 triumph at Hillsboro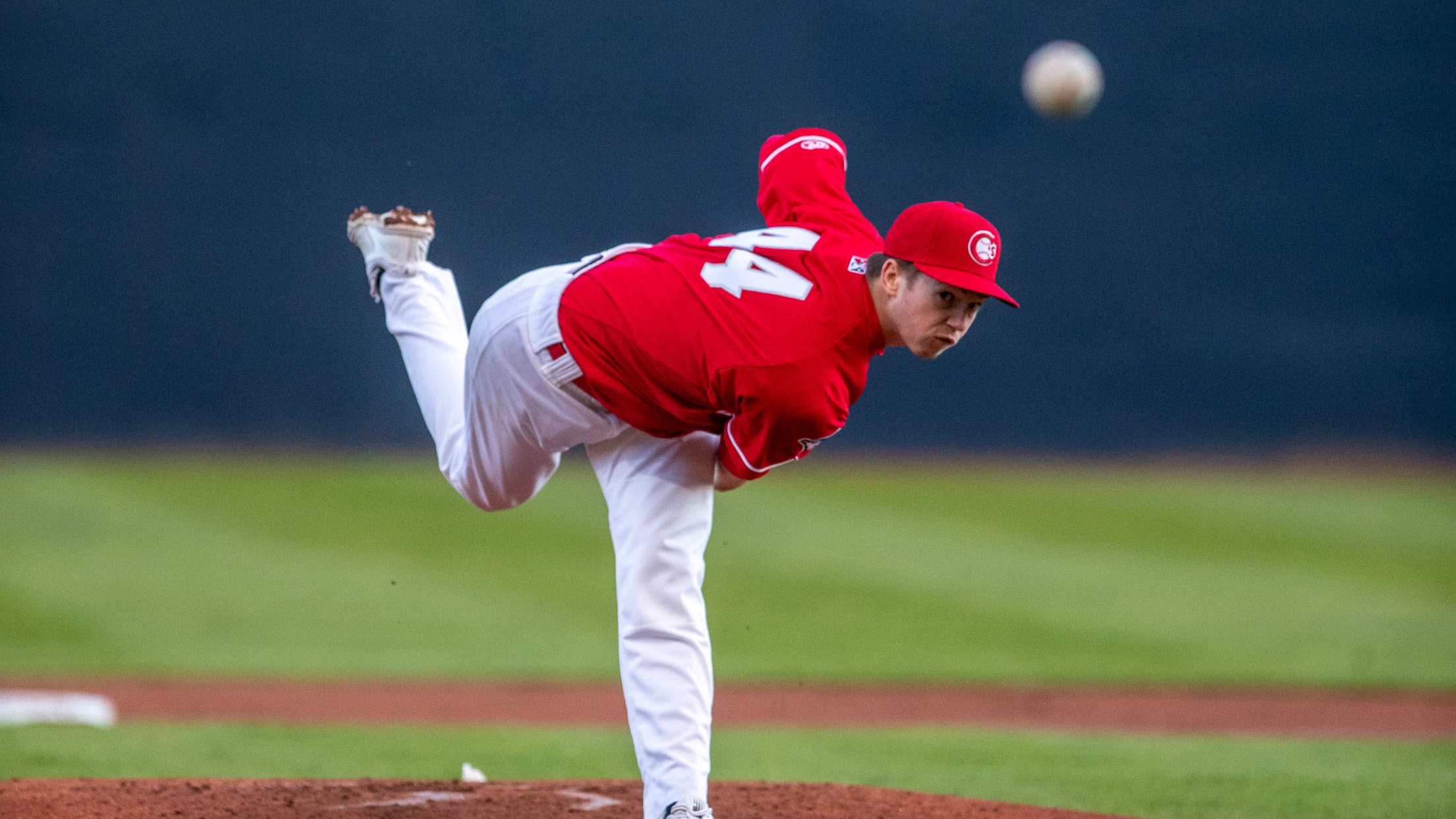 HILLSBORO, OR – In the midst of their longest losing streak of the season and on the heels of their first series loss, the Vancouver Canadians were looking for someone to step up in a big way Tuesday night at Ron Tonkin Field in Hillsboro. #7 Blue Jays prospect Sem
Canadians Announce 2022 Opening Day Roster 
Six MLB.com Top 30 Blue Jays prospects headline balanced roster for return to Nat Bailey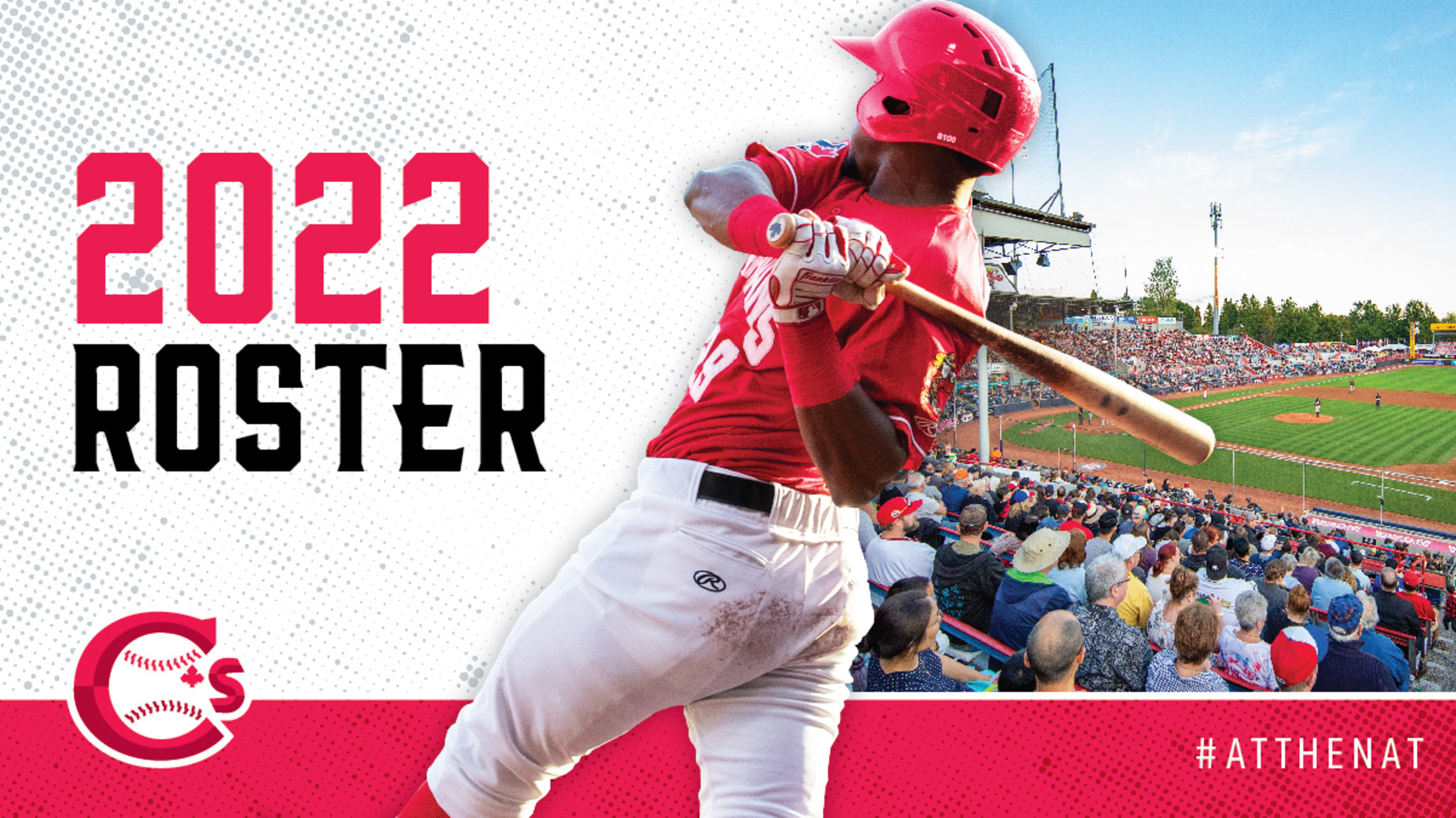 VANCOUVER, BC – In conjunction with the Toronto Blue Jays, the Vancouver Canadians are pleased to announce their 2022 Opening Day roster ahead of the team's first season at Nat Bailey Stadium since 2019. C's fans will recognize a fair share of the 29 names that make up the roster.
C's Outdueled In Friday Night Loss
Spokane's Kilkenny baffles into the 8th, Vancouver falls 4-1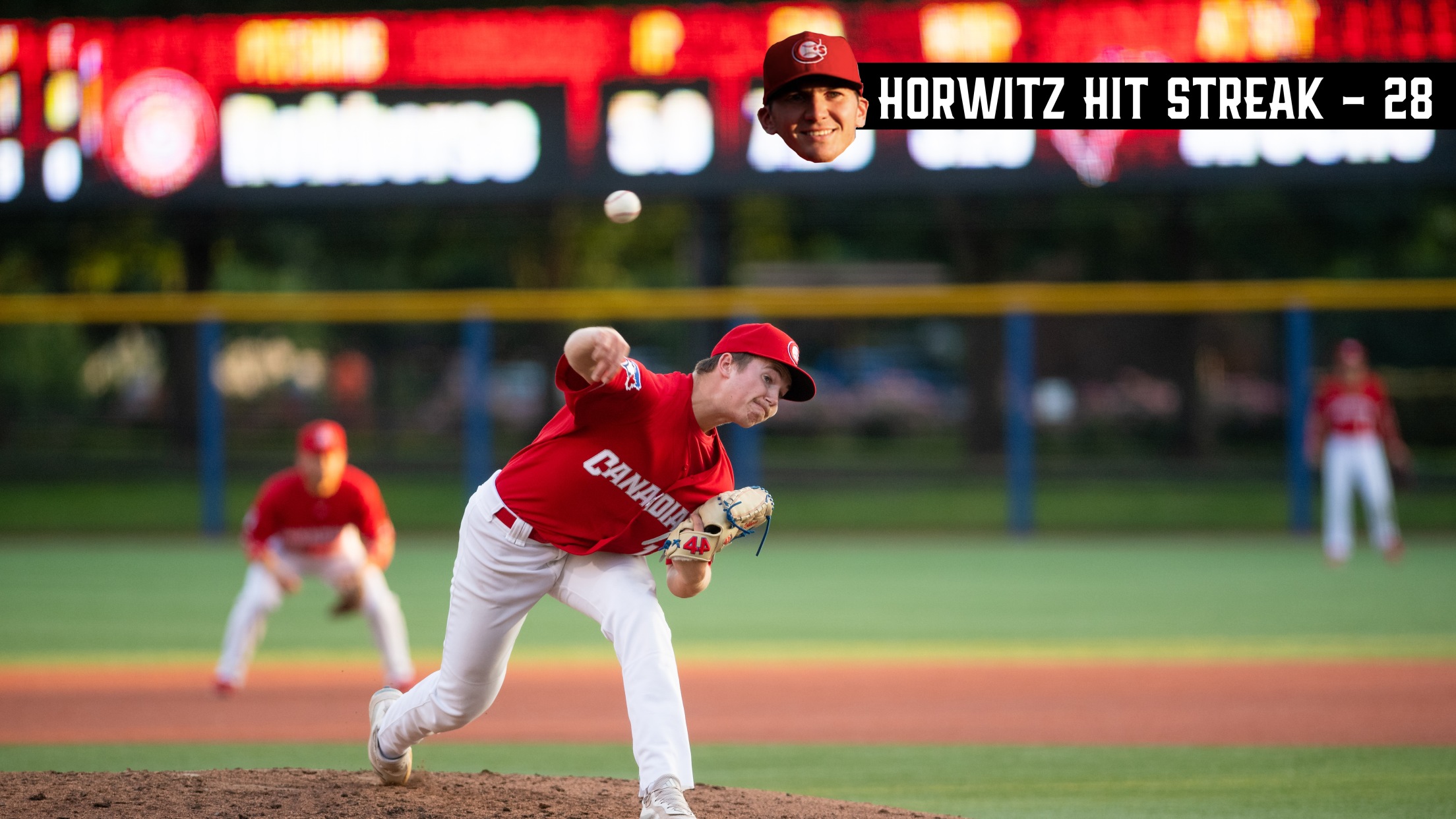 HILLSBORO, OR – The Vancouver Canadians fell to the Spokane Indians (Rockies) 4-1 Friday night at Ron Tonkin Field. Spokane led 2-0 after scoring single runs in the third and sixth, but starter Sem Robberse (L, 0-3) was otherwise solid in the sixth start of his High-A career. The 19-year-old