Blockbuster Game for Bonifacio as Fightins Top Richmond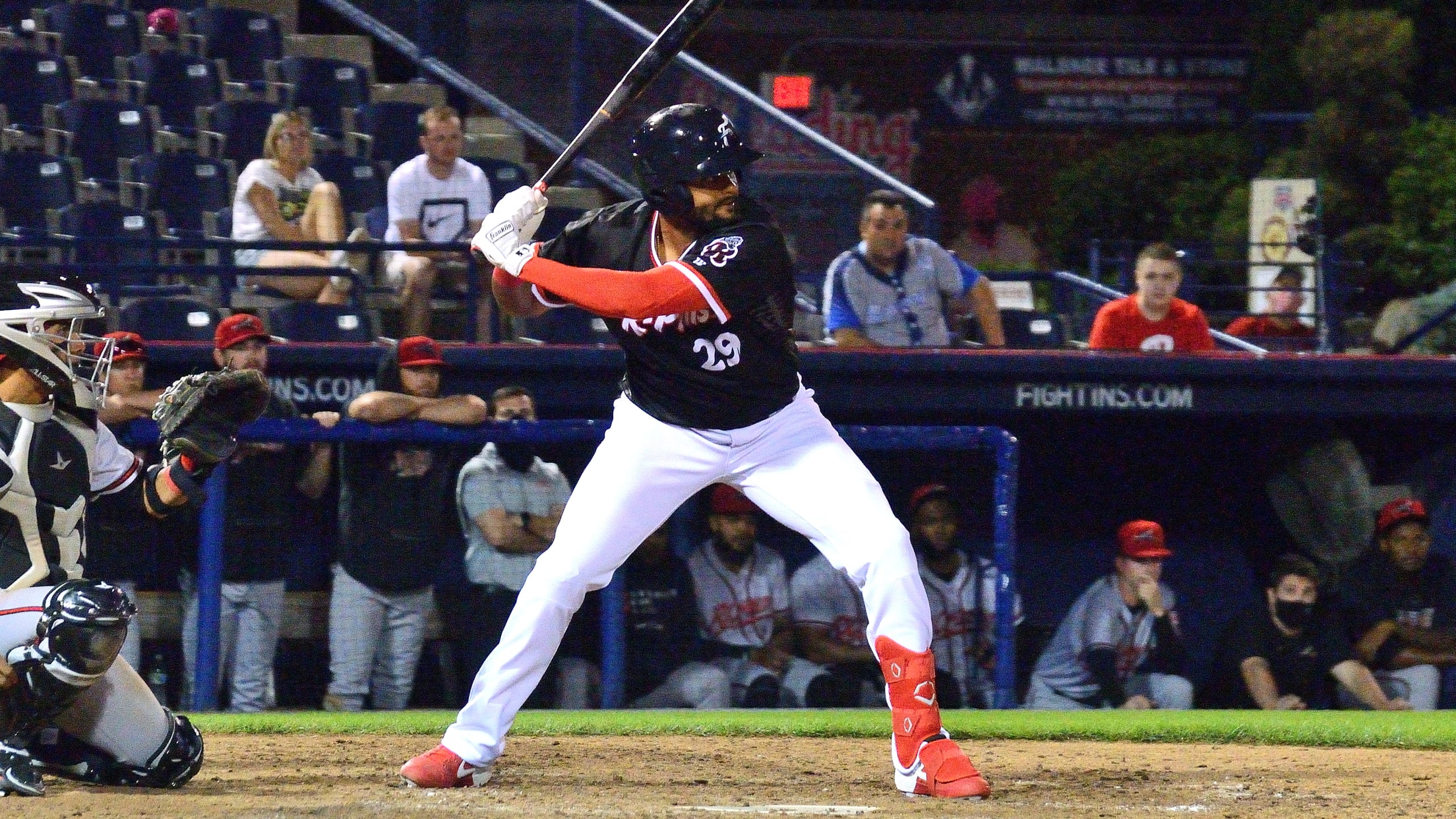 BOX SCORE 1 BOSX SCORE 2 (Reading, PA) – The Reading Fightin Phils split the doubleheader with the Richmond Flying Squirrels on Thursday. Richmond topped Reading 4-3 in game one, while the second belonged to the Fightins 6-4. Jorge Bonifacio sent three balls into the stand throughout the day, one
(Reading, PA) – The Reading Fightin Phils split the doubleheader with the Richmond Flying Squirrels on Thursday. Richmond topped Reading 4-3 in game one, while the second belonged to the Fightins 6-4. Jorge Bonifacio sent three balls into the stand throughout the day, one of them being a GRAND SLAM, the first of the season. Solid relief kept the Fightins in the contest during both games as four pitchers recorded scoreless outings.
Game 1: Richmond 4, Reading 3
· Top 1: Heliot Ramos scores on a wild pitch from Taylor Lehman
· Bot 1: Bonifacio doubles scoring Arquimedes Gamboa
· Bot 3: Bonifacio sends a solo shot to deep left center
· Top 4: Three Richmond hits, a sac fly, and a Fightins error allow three runs to score
· Lehman goes 3.1 with three hits and two earned runs, striking out five. Braden Zarbnisky (L, 1-1) allows one earned run. Tyler Carr pitches two scoreless.
Game 2: Richmond 4, Reading 6
· Top 1: Richmond scored again in the first, twice this time, but Bonifacio throws one out at the plate
· Top 3: A single from David Villar ends up scoring two as he gets caught in a run down trying to take second
· Bot 3: Reading puts themselves back into it as Bonifacio launches a two-run shot to center, scoring Daniel Brito
· Bot 6: Dalton Guthrie starts it off with a single; Hunter Hearn and Brito walk. With the bases loaded and two outs, Bonifacio sends his third home run of the day out of the park, it's a grand slam!
· Mark Appel went three, allowing six hits and four earned runs. Jonathan Hennigan took the ball in relief for a scoreless two. Austin Ross (W, 1-1) and Jakob Hernandez (S, 1) both pitched a completely clean two to close it out.
The Double-A affiliate of the Phillies will play next at FirstEnergy Stadium from June 8th-13th. The team will take on the Hartford Yard Goats (Rockies) at America's Classic Ballpark. Come celebrate the end of the school year, fireworks, giveaways, and BeerFest with us at the ballpark! Visit rphils.com/tickets, the Weidenhammer Ticket Office, or call 610-370-BALL to secure your tickets to a game!
The 2021 season is presented by Pepsi.
America's Classic Ballpark is proud to be a part of Pennsylvania's Americana Region and was voted the #1 stadium in all of Double-A by MiLB's Ben Hill. Follow the R-Phils at rphils.com, on Twitter and TikTok at @ReadingFightins, on Instagram @fightins, and like them on Facebook via www.facebook.com/fightins for all information.