Bohm Finishes Top 3 in Rookie of the Year Race
Newcomer was a highlight in 2020 season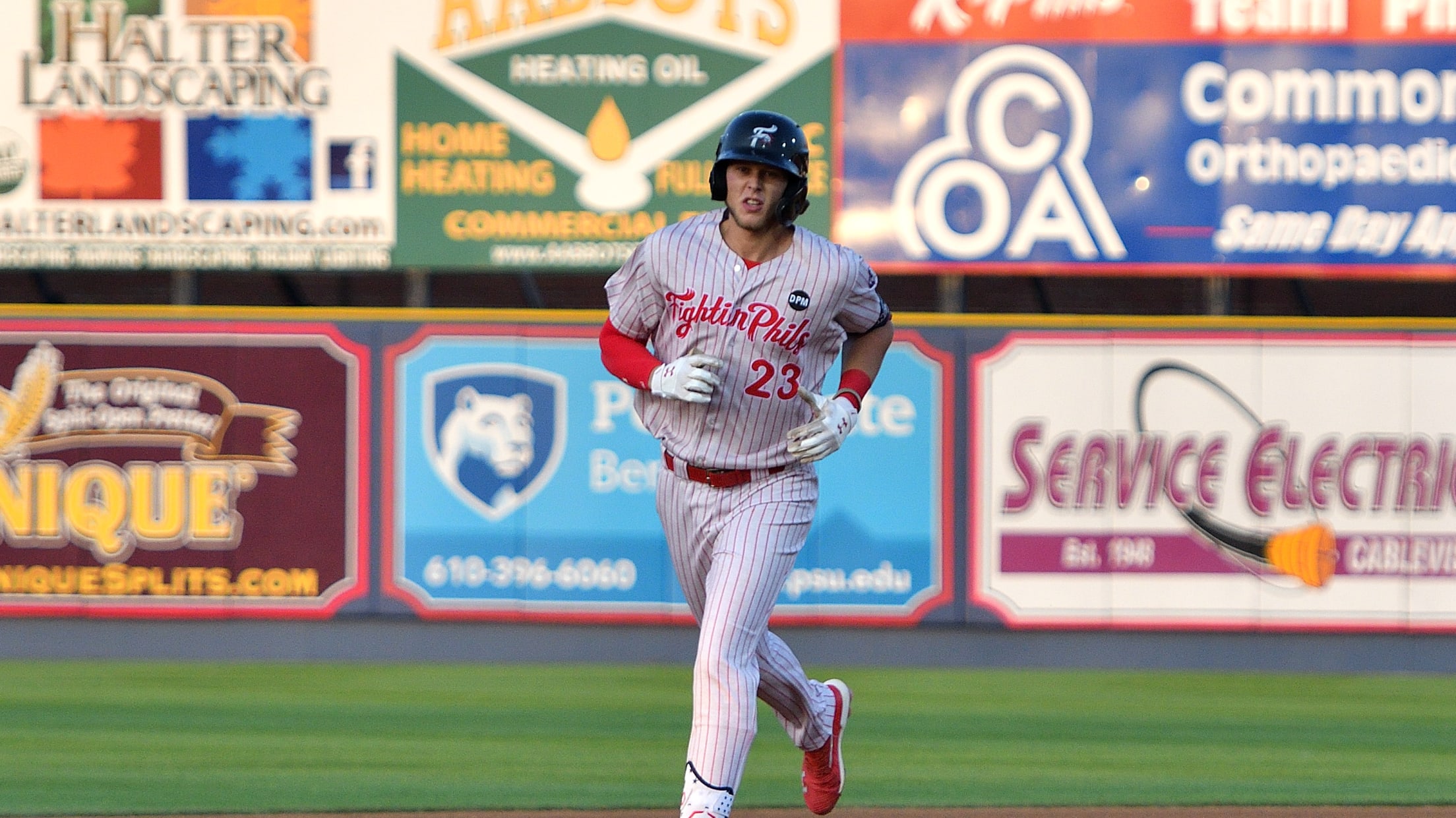 Alec Bohm, a first-year starter in the Phillies lineup, was a finalist for the National League Rookie of the Year award. Bohm, who played in Double-A Reading last season, truly excelled in The Show this summer. Bohm went up against Brewers reliever Devin Williams and Padres infielder Jake Cronenworth. Dodgers
Alec Bohm, a first-year starter in the Phillies lineup, was a finalist for the National League Rookie of the Year award. Bohm, who played in Double-A Reading last season, truly excelled in The Show this summer.
Bohm went up against Brewers reliever Devin Williams and Padres infielder Jake Cronenworth. Dodgers Dustin May and Tony Gonsolin along with Marlins Sixto Sanchez were also in the running. The selection was made by the Baseball Writers' Association of America.
Although he got a late start, debuting on August 13th, Bohm made the most of his time in the big leagues. Starting mainly at 3rd base, he was successful defensively, but really shined at the plate. He finished the season batting .338, notably hitting .452 with runners in scoring position. This ranked first in all of major league baseball. Bohm knew how to deliver in important situations as he walked it off twice in Philadelphia, snagging a place in the Phillies top plays of 2020.
Not only was Bohm stellar for the Phils, he also impressed among rookies all across Major League Baseball. He ranked in the top three in many offensive categories, including RBIs, runs, and extra base hits. Alec Bohm, 24, was drafted in the first round out of Wichita State. An Omaha, Nebraska native, Bohm spent only two years in the minor league system. By the end of the 2019 season, he was with the Reading Fightin Phils. Bohm played in 63 games for the R-Phils, recording 64 hits. His 11 doubles and 14 homers helped label him a top prospect for Philadelphia and ranked him 30th among all minor leaguers. He also received the Paul Owens award in 2019, which is given to the organization's top minor league player and pitcher.
A fan favorite, Bohm was also a big hit with manager Joe Girardi and his teammates, especially Bryce Harper. Also nominated for the All-MLB Team, the rookie capitalized on his opportunities in this shortened season.
The last Phillie to win Rookie of the Year was Ryan Howard back in 2005. Scott Rolen (1997), Dick Allen (1964), and Jack Sanford (1957) were the only other players in franchise history to receive the award.