Bullpen Shines as Reading Victorious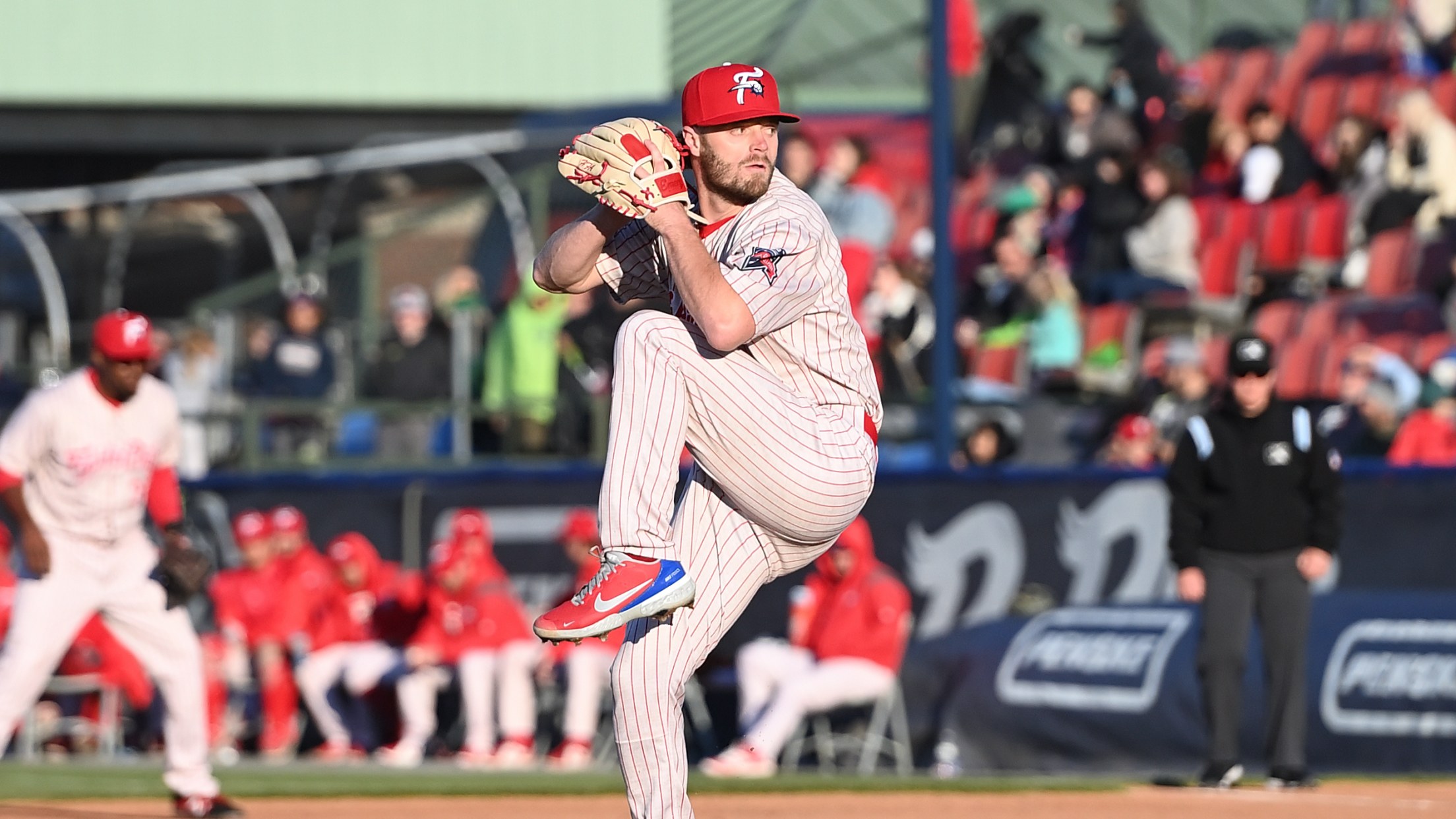 BOX SCORE | REA 5, POR 3 The Reading Fightin Phils won a back and forth contest 5-3 over the Portland Sea Dogs today. The bullpen combined for seven shutout innings, with Brian Marconi getting the save. The Fightins scored first as Aldrem Corredor and Josh Ockimey had back-to-back RBI
BOX SCORE | REA 5, POR 3
The Reading Fightin Phils won a back and forth contest 5-3 over the Portland Sea Dogs today. The bullpen combined for seven shutout innings, with Brian Marconi getting the save.
The Fightins scored first as Aldrem Corredor and Josh Ockimey had back-to-back RBI singles to put the team up 2-0 in the first.
The Sea Dogs countered back in the bottom half as Kole Cottam sent home Nick Sogard.
Portland added two more in the bottom of the third thanks to Pedro Castellanos and Brandon Howlett to make it 3-2.
Reading took the lead once and for all in the fourth when two straight walks with the bases loaded. Jack Conley and Jonathan Guzman crossed the plate for a 4-3 lead.
The R-Phils tacked on an insurance run in the fifth as another walk from Vito Friscia with the bases loaded brought home Corredor. The Fightins won 5-3.
Erik Miller got the start throwing two innings of three hit one run ball. Tyler Carr was first out of the 'pen but could not record an out. He allowed two runs on two hits and left with the bases loaded. Mike Adams inherited the runners but got two consecutive ground balls to get out of the frame. He went on to throw another clean inning. Matt Seelinger took two allowing just one hit and striking out a season-high five. Francisco Morales let up just two hits, striking out five in his two innings of work. Marconi slammed the door shut in the ninth for his fourth save of the season.
The Fightins will play at FirstEnergy Stadium next for the 19th Annual Morning game on Tuesday, May 10.
Come celebrate the beginning of a great summer with us! Visit rphils.com/tickets, the Weidenhammer Ticket Office, or call 610-370-BALL to secure your tickets to a game!
The 2022 season is presented by Pepsi.
America's Classic Ballpark is proud to be a part of Pennsylvania's Americana Region and was voted the #1 stadium in all of Double-A by MiLB's Ben Hill. Follow the R-Phils at rphils.com, on Twitter and TikTok at @ReadingFightins, on Instagram @fightins, and like them on Facebook via www.facebook.com/fightins for all information.