Eflin, Dominguez, Crouse Headline Pitching in Doubleheader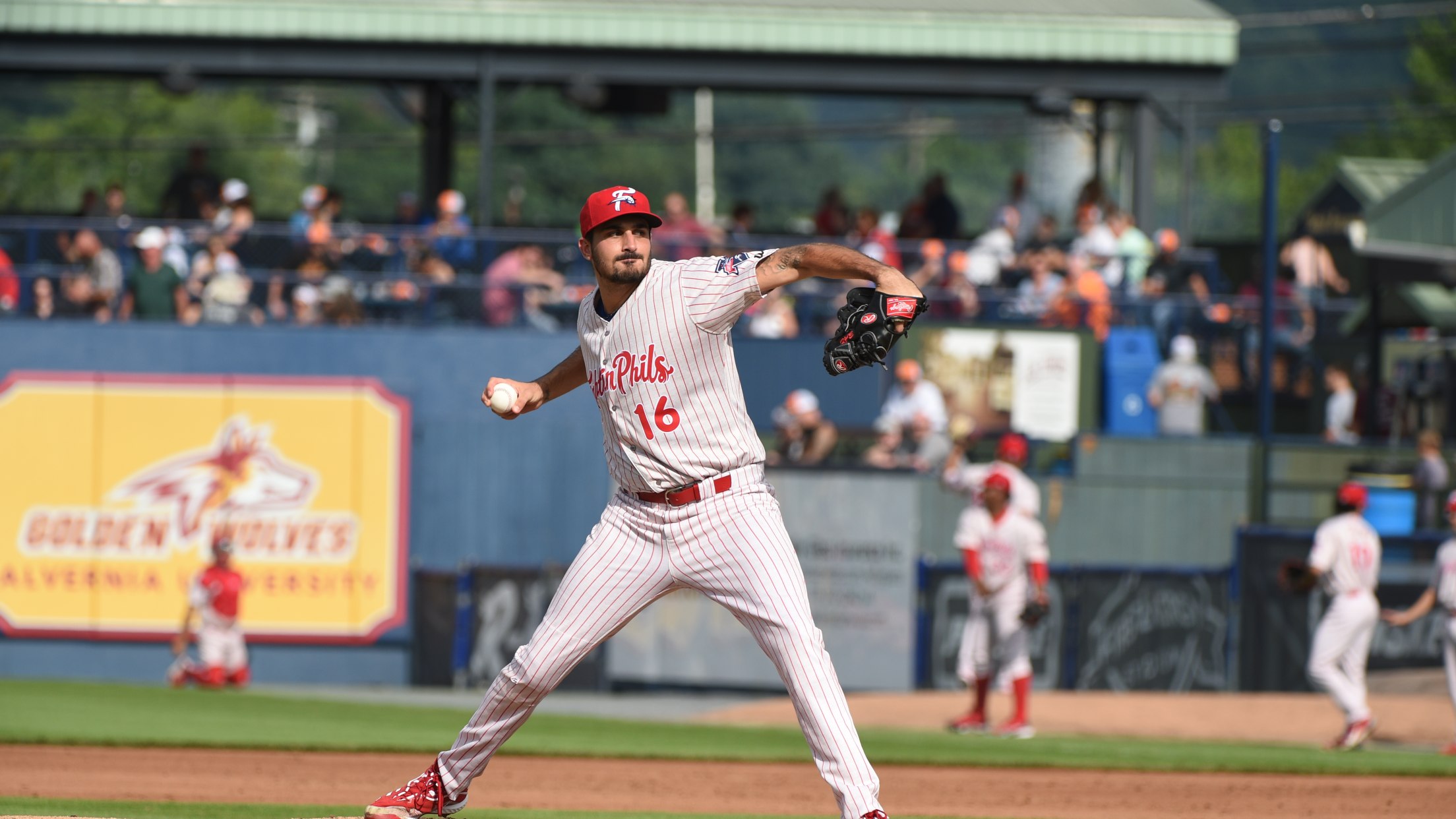 BOX SCORE - BOW 5, REA 1 BOX SCORE - BOW 4, REA 1 Game 1 - Bow 5, Rea 1
Kyle Stowers & Johnny Rizer hit home runs in the fourth to give the Baysox a 3-0 lead.
Jhailyn Ortiz scored Reading's only run of the ballgame
BOX SCORE - BOW 5, REA 1
BOX SCORE - BOW 4, REA 1
Game 1 - Bow 5, Rea 1
Kyle Stowers & Johnny Rizer hit home runs in the fourth to give the Baysox a 3-0 lead.
Jhailyn Ortiz scored Reading's only run of the ballgame with a solo shot to left.
Bowie more in the fifth with Toby Welk's home run and Stowers doubled in a run as well. Baysox took the game 5-1.
Zach Eflin started the game in MLB Rehab allowing just one hit in 1.2 innings pitch (pitch count), striking out two. Francisco Morales (L, 3-11) struck out seven while letting up 4 hits and five earned. Carlo Reyes finished the game recording the final out as a strikeout.
Game 2 - Bow 4, Rea 1
Reading recorded their hits in the first and the seventh. In the first, Matt Kroon led off with a base knock and Bryson Stott doubled him in to lead 1-0.
Toby Welk tied it up in the second tripled to bring in Zach Watson.
The Baysox added three more in the fifth and that's where the score stayed, 4-1.
Hans Crouse (L, 0-2) allowed four runs on eight hits, but struck out seven. He struck out the side to lead off the game. Seranthony Dominguez followed with his best rehab appearance yet, allowing just one hit and two strikeouts in an inning and two thirds. Kyle Dohy pitched a 1-2-3 top of the seventh, with two punch outs.