Great Seats for May 27 Still Available with Post-Game Fireworks & Extra Baseball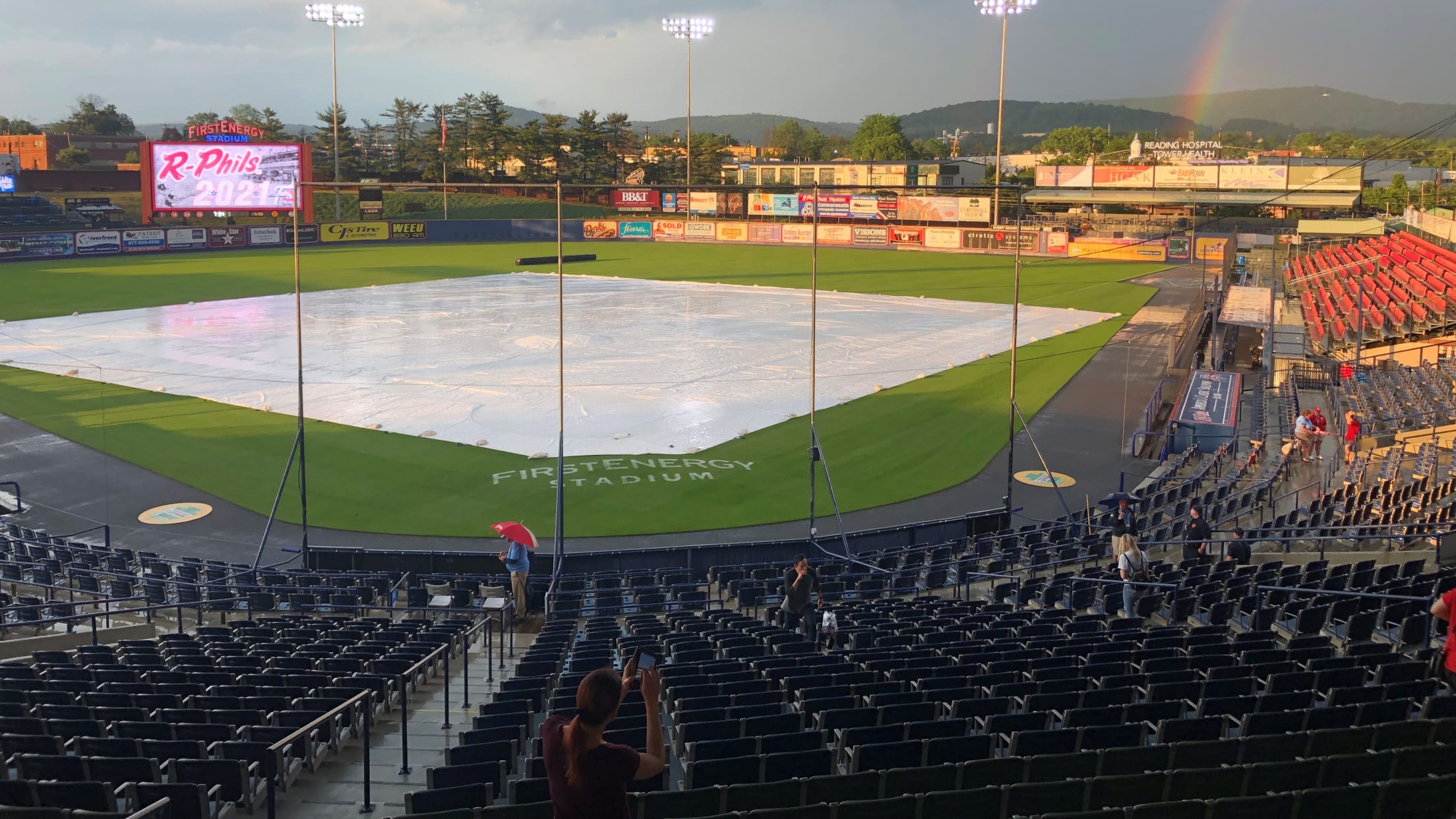 (Reading, PA) – The Reading Fightin Phils game against the Richmond Flying Squirrels has been rained out. The game will be made up tomorrow as a part of a single admission doubleheader beginning at 5:05. Here's the information you might need: - PLAYING TWO SEVEN INNING GAMES. - Game 1
(Reading, PA) – The Reading Fightin Phils game against the Richmond Flying Squirrels has been rained out. The game will be made up tomorrow as a part of a single admission doubleheader beginning at 5:05.
Here's the information you might need:
- PLAYING TWO SEVEN INNING GAMES.
- Game 1 will begin at 5:05.
- Game 2 will begin 30 minutes after Game 1 Ends, but not before 7:05PM.
- Fireworks will take place immediately after Game 2.
So, fans that were planning to come out for the 7:05 game, and then enjoy fireworks after, can still choose to do so. Fireworks will take place after that Game 2, which is now a 7-inning game, instead of a 9-inning game.
Fans looking forward to enjoying and extra game, can come out earlier for Game 1 – gates will open at 5PM, and Game 1 will begin at 5:05.
Thursday, May 27th Promotional Info:
Fireworks - First Fireworks Show of the 2021 Season! - Diamond Credit Union, The Helping Company, PA Virtual Charter School. R-Phils Throwback Thursday Uniforms - International Fireworks Retail Store Douglasville, Rip It Baseballtown Charities Batting Cages and Baseball & Softball Skills Training. Gates Open 5:00. Seating Bowl Opens 5:00. Group Area Buffets will still be served as scheduled, 6:00-8:30PM.