Homers & Bullpen Lead Fightins to Win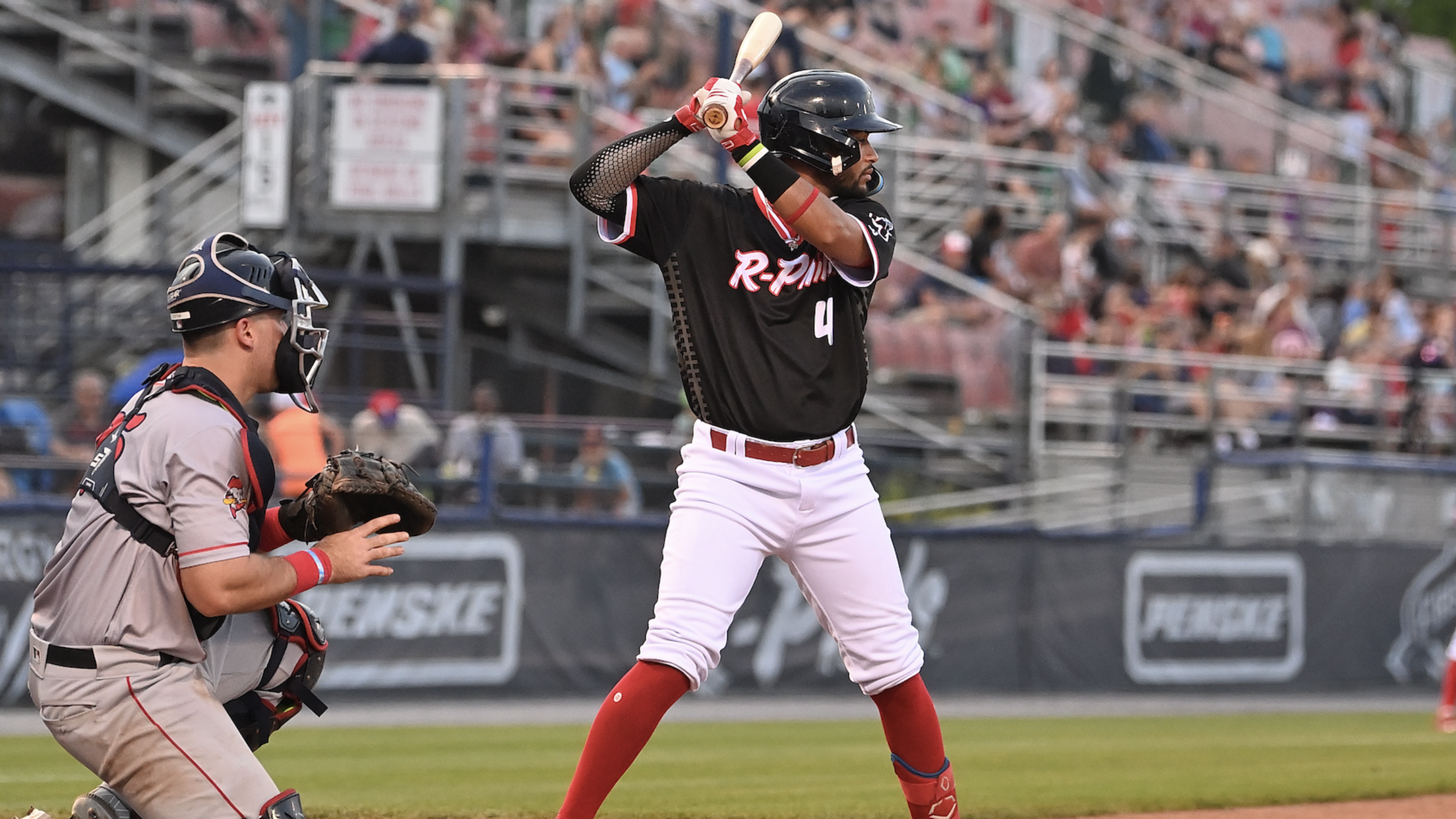 BOX SCORE | REA 7, BNG 6 The Reading Fightin Phils picked up a big 7-6 win over the Binghamton Rumble Ponies. Jhaylin Ortiz, Wendell Rijo, and Jonathan Guzman launched home runs in the victory. Bubby Rossman took the win, while Brian Marconi picked up the save. Binghamton started Max
The Reading Fightin Phils picked up a big 7-6 win over the Binghamton Rumble Ponies. Jhaylin Ortiz, Wendell Rijo, and Jonathan Guzman launched home runs in the victory. Bubby Rossman took the win, while Brian Marconi picked up the save.
Binghamton started Max Scherzer in an MLB Rehab assignment. Kevin Vicuna, Vito Friscia, and Ortiz all recorded hits off the Cy Young winner. Josh Ockimey picked up a walk. Scherzer ended with 3.1 innings pitched, three hits, two runs, one walk, and six strikeouts on 65 pitches.
Reading got the first run of the night as back-to-back doubles from Vicuna and Friscia gave them a 1-0 lead.
Binghamton pounced in the third plating six runs, including three off a Francisco Alvarez homer.
The Fightin's got one back as Ortiz sent one deep to left off of Scherzer. The righty All-Star left the game after this.
Reading added two more in the top of the fifth as Ali Castillo singled home Friscia. Ockimey belted his first triple of the season to send Castillo across the plate. Binghamton led 6-4.
In the top of the sixth, the R-Phils tied it up and took the lead once and for all. Ortiz singled to reach and Rijo's homer made it six runs apiece. Guzman followed up shot a monster homer out of the park for the go-ahead run. It was his first since April 10th.
James McArthur threw three innings allowing five hits and six runs. Just two of those runs were earned.
The bullpen combined for six innings of just three hit, four run ball.
Bubby Rossman (W, 2-2) took two clean, allowing just one hit.
Francisco Morales had a scoreless frame, striking out two batters.
Ofreidy Gomez pitched two giving up just one hit and one walk to keep Reading in the game.
Brian Marconi (S, 9) recorded his ninth save of the season slamming the door shut in the ninth. He took down the Met's number one, two, and three prospects.