Honor a Loved One who has Battled Breast Cancer this Mother's Day
Special Ticket Packages Feature Names of Those Who Have Battled the Disease on Fightins' In-Game Jerseys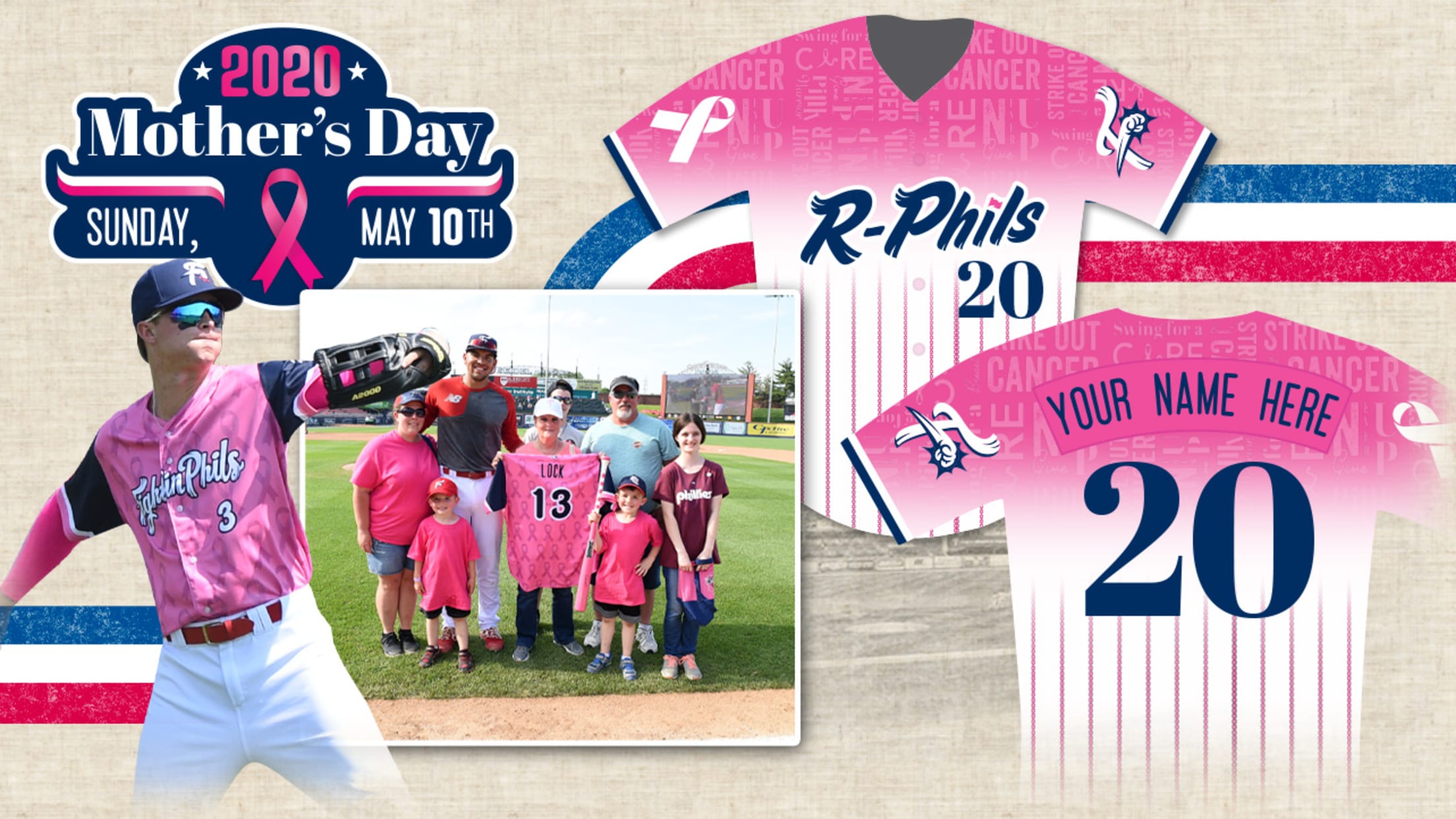 (Reading, PA) - The Reading Fightin Phils will honor those who have battled breast cancer this Mother's Day, when Fightins players and coaches will wear custom jerseys featuring the names of people who have fought the disease.Fans can purchase a special ticket package and have the name of a loved
(Reading, PA) - The Reading Fightin Phils will honor those who have battled breast cancer this Mother's Day, when Fightins players and coaches will wear custom jerseys featuring the names of people who have fought the disease.
Fans can purchase a special ticket package and have the name of a loved one who has been afflicted with breast cancer represented on the back of a Fightin Phils jersey for no additional cost. Each Fightins player will be wearing one of these custom pink Breast Cancer Awareness jerseys during the game.
This opportunity is available to the first 25 groups who purchase 20 or more tickets to the May 10th Mother's Day game at FirstEnergy Stadium.
A special post-game jersey exchange will take place, where the the 25 honorees or their families will receive their individual game-worn jersey from the R-Phils player or coach on the field.
First pitch on Mother's Day is scheduled for 2:15 p.m. when the Fightins host the Harrisburg Senators. The day will also feature a Mother's Day PINK Out, with all fans encouraged to wear pink. The first 1,500 women in attendance will receive a PINK Out for Breast Cancer giveaway, thanks to Reading Hospital McGlinn Cancer Institute.
Groups are encouraged to sign up as soon as possible, as this opportunity is limited to only 25 honorees. For ticket information, and to book a group outing for the chance to honor a loved one, call or text 610-370-BALL, email Nick Mayer at [email protected], or submit an online reservation at https://www.milb.com/reading/forms/mothers_day.