Phils Riding High as Season Hits Home Stretch, Top Prospects Deliver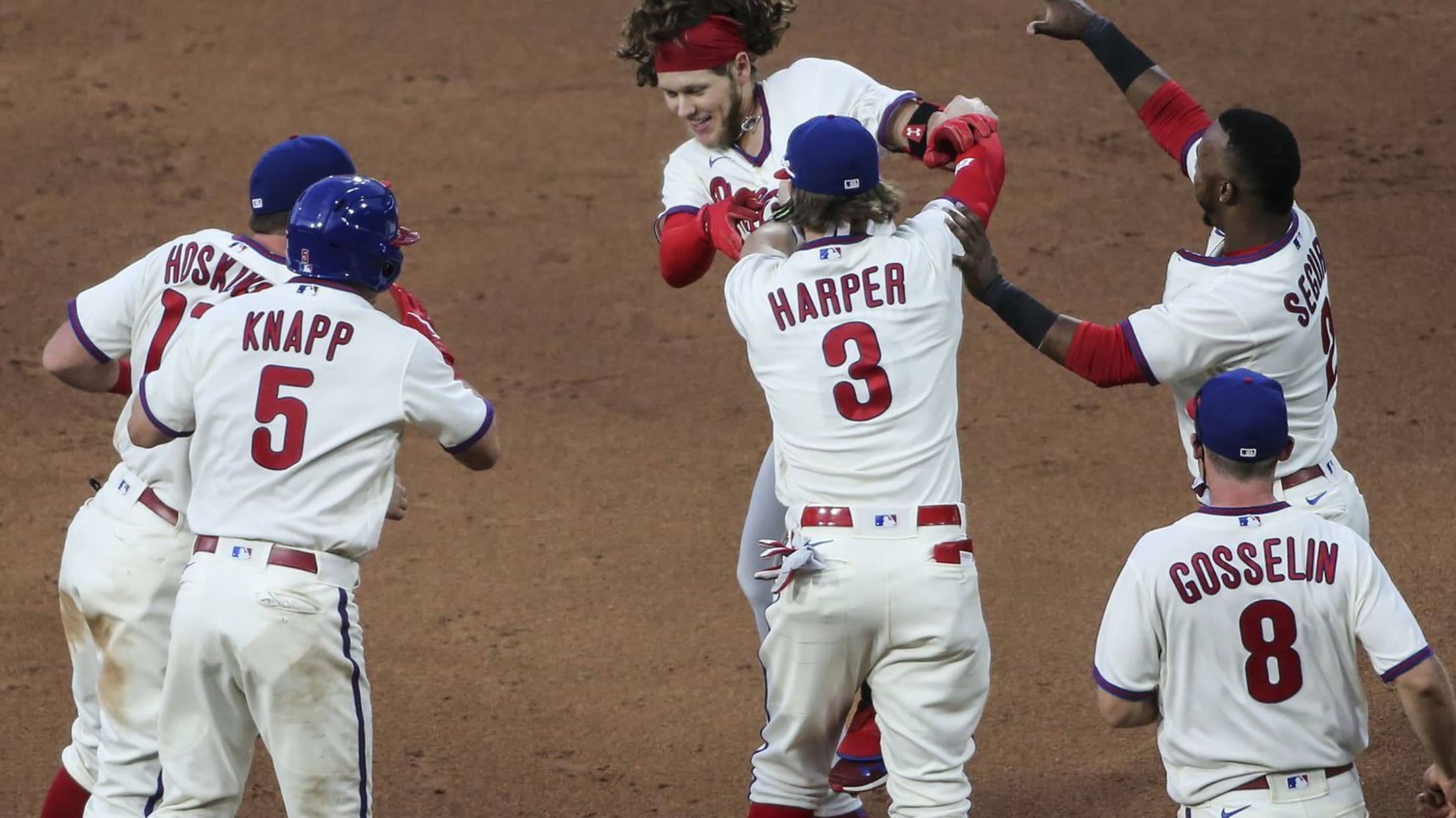 As the 2020 season winds its way down, the Philadelphia Phillies have taken it up a notch. Winning seven of their last ten games, the team has set itself up for success with the final 21 games on the line. This summer the Phillies have introduced numerous top prospects into
As the 2020 season winds its way down, the Philadelphia Phillies have taken it up a notch. Winning seven of their last ten games, the team has set itself up for success with the final 21 games on the line.
This summer the Phillies have introduced numerous top prospects into the big leagues. Most recently, Mauricio Llovera made his debut in the show. He spent 2019 in Reading as right handed starter mixing in some relief efforts. He has had some injury concern in the past but the potential reward outweighs the risks with Llovera.
In his debut, Llovera pitched one inning giving up four runs on five hits. He recorded one strikeout. Following this stint, he was optioned back to the Phillies Alternate Training Site in Lehigh Valley. With a few more double headers slated for the end of the season, it is quite possible that Llovera will get another shot in the bigs this summer.
Alec Bohm has been nothing short of incredible following his stellar Major League introduction. Bohm has made the leap from Double-A Reading to Philadelphia in just one year. He has played in 24 games, notching 25 hits, two of them being big-league homers. The rookie is settling in as a regular starter and is helping the team find prosperity. Just yesterday, Bohm recorded his first walk-off hit to help the Phils win game one of a doubleheader.
Another top prospect, JoJo Romero, has also been seeing success. Romero has pitched in six games for the Phillies securing a 3.18 ERA and striking out seven. The lefty provides depth to the bullpen and often comes in for late relief.
The Philadelphia Phillies now sit at 21-18 in second place in the National League East. They are a game and a half behind the first place Atlanta Braves. The team finds most success at Citizens Bank Park going 15-10 on the season with most of their wins coming around the halfway point of this shortened 2020 season.