Reading Plays Small Ball as Marconi Gets 10th Save against Portland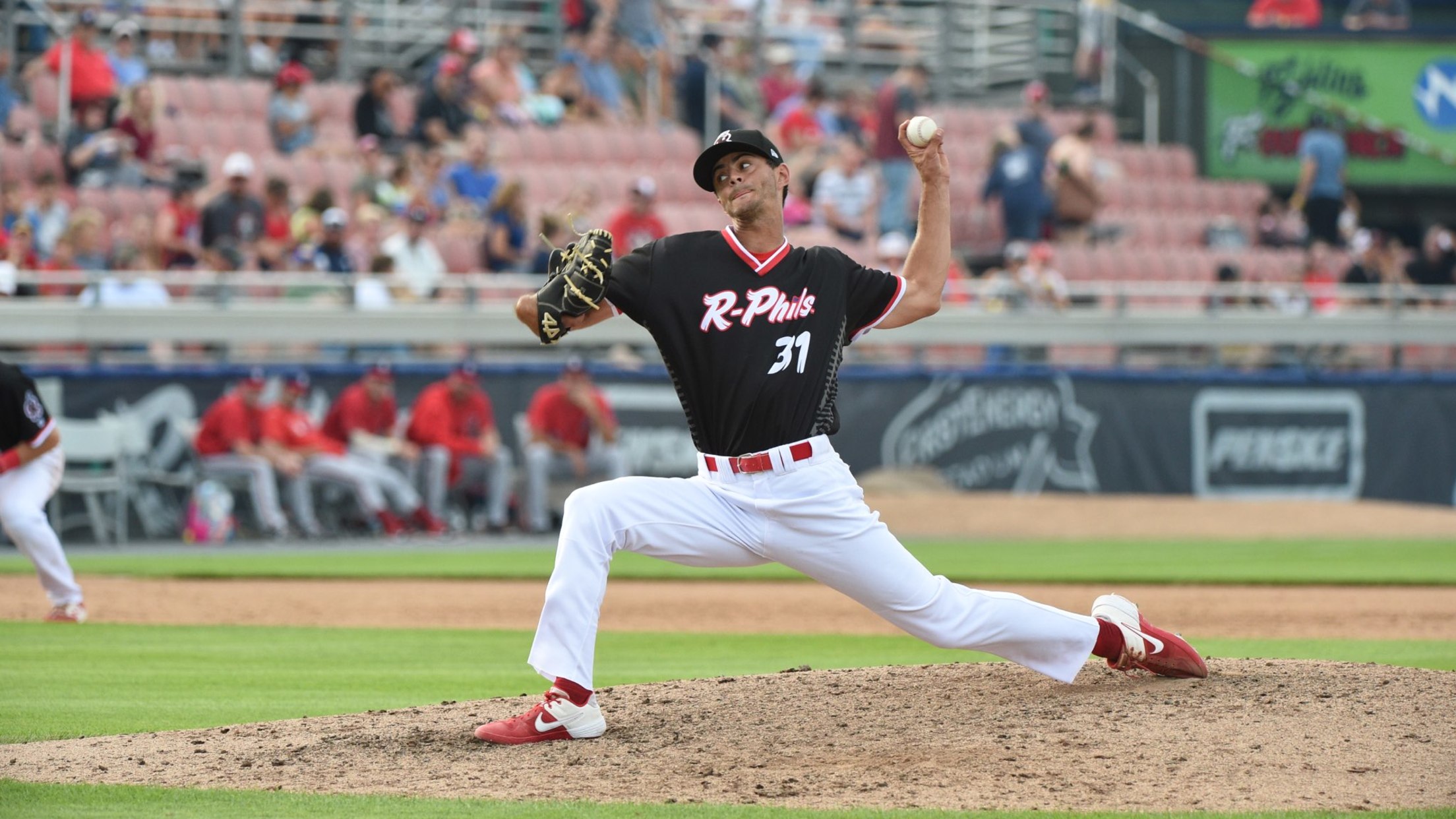 BOX SCORE - REA 9, POR 7 The Reading Fightin Phils picked up a big win against the Portland Sea Dogs 9-7 on Wednesday night. Madison Stokes had a three-hit evening with three RBIs. Josh Stephen also sent home three runs on two hits as the Fightins picked up 11
BOX SCORE - REA 9, POR 7
The Reading Fightin Phils picked up a big win against the Portland Sea Dogs 9-7 on Wednesday night. Madison Stokes had a three-hit evening with three RBIs. Josh Stephen also sent home three runs on two hits as the Fightins picked up 11 base knocks.
Reading scored first in the top of the second as Luke Miller pushed Grenny Cumana over the plate.
In the top of the third, Stokes added on two more with another double to make it 3-0.
Stephen singled home Matt Kroon to put Reading on top 4-0.
The three run homer from Cameron Cannon put the Sea Dogs back in the ball game down 4-3.
Chris Cornelius started off a five run inning for the R-Phils in the sixth. He singled in Brock Stassi. Stephen's second hit of the night brought home Cornelius and Miller. Stokes kept the line moving with an RBI line drive to center allowing Stott to cross the plate. Stassi walked in a run as well. Reading led by five.
In the bottom of the eighth inning, Portland tacked on four runs as Kole Cottam capped off the frame with a two-run shot. Reading held on to their lead to finish out the ball game 9-7.
Adam Leverett (W, 1-0) recorded his first Double-A win of the season recording five strikeouts, allowing just four hits and three earned runs. The runs came off one home run in five innings of work. Jonathan Hennigan pitched two clean frames of one hit ball. Reliever Tyler Carr allowed four runs, just one earned though, off of one hit and two walks. Zach Warren finished out his inning, getting a ground ball to retire the side. Brian Marconi (S, 10) slammed the door shut striking out the side and recording his tenth save of the season. That puts him first among closers in the Double-A Northeast League.