Select the 50 Greatest Players in the Past 50 Seasons
Fightins are letting the fans pick the 50 Greatest Players from the Phillies "50 Seasons in Reading"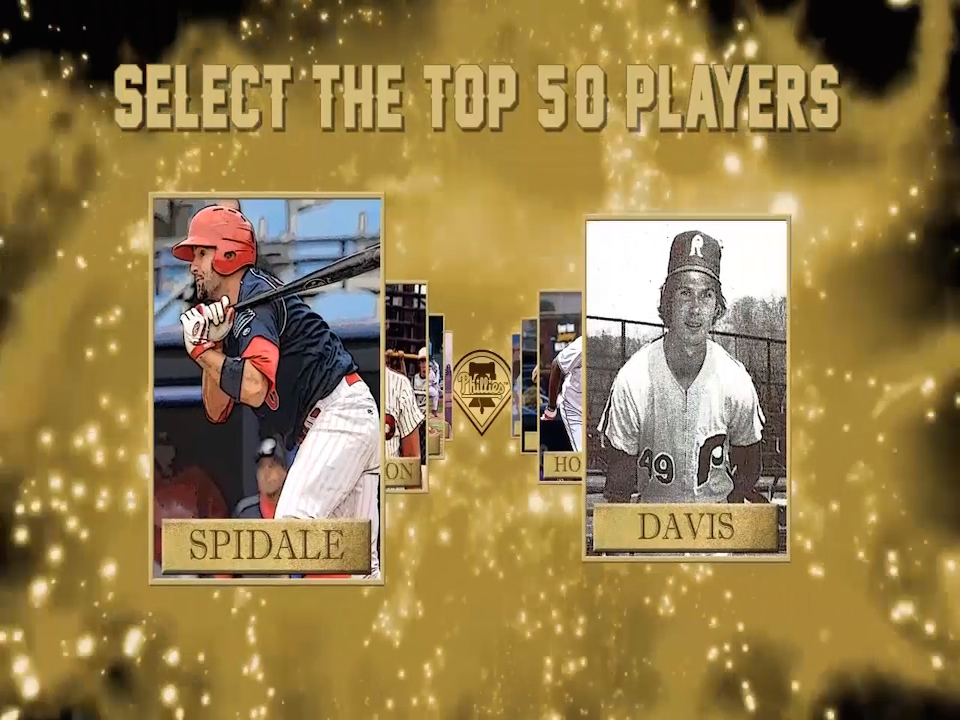 By Reading Fightin Phils | December 1, 2015 3:58 PM
In 2016, the Reading Fightin Phils and Philadelphia Phillies will be celebrating "50 Seasons in Reading", the longest current affiliation in Minor League Baseball. Throughout the 50-year affiliation, greats like Mike Schmidt, Jimmy Rollins, Pat Burrell, and many more have spent their summers in Baseballtown before making the step to the majors in Philadelphia.

With the help of our fans, we'll be naming the 50 Greatest Players over the past fifty years. Fans can submit as many players as they would like and see who makes the cut exclusively through the Baseballtown Insider. Not a member of the Baseballtown Insider? Sign up now here and an corresponding e-mail with be sent on how to vote.
This team is the fan's call. If you only want to list your five favorite players, feel free to do so. That being said, if you have 50 players who you want to see on the team, then list fifty players.
One lucky fan will be selected and receive the "50 Seasons in Reading" 50 Greatest Players Grand Prize! The winner will receive a prize package valued at over $5,000! Here's a listing of everything the winner will receive:
Ultimate Fan Experience at the Historic 3/31 Phillies Future Game, featuring the 2016 Philadelphia Phillies and Phillies Top Prospects

Winner Takes Batting Practice on the field with Phillies Prospects
Watch the Philadelphia Phillies Batting Practice from the Field
Jersey Autographed by the Phillies Prospects
Jersey Autographed by the 2016 Philadelphia Phillies
Phillies Prospects Lineup Card Autographed by the Phillies Prospects
2016 Philadelphia Phillies Lineup Card Autographed by the Phillies

Two (2) Savage 61 VIP Season Tickets for the 2016 Season including padded VIP Club seats
Savage 61 VIP Club Entrance at Every Game
Savage 61 VIP Club Free Hot Dog & Soda at Every Game
Savage 61 VIP Club Reserved Parking Space for the 2016 Season
This story was not subject to the approval of the National Association of Professional Baseball Leagues or its clubs.
View More