Stott Leads Reading to Five Wins Against Portland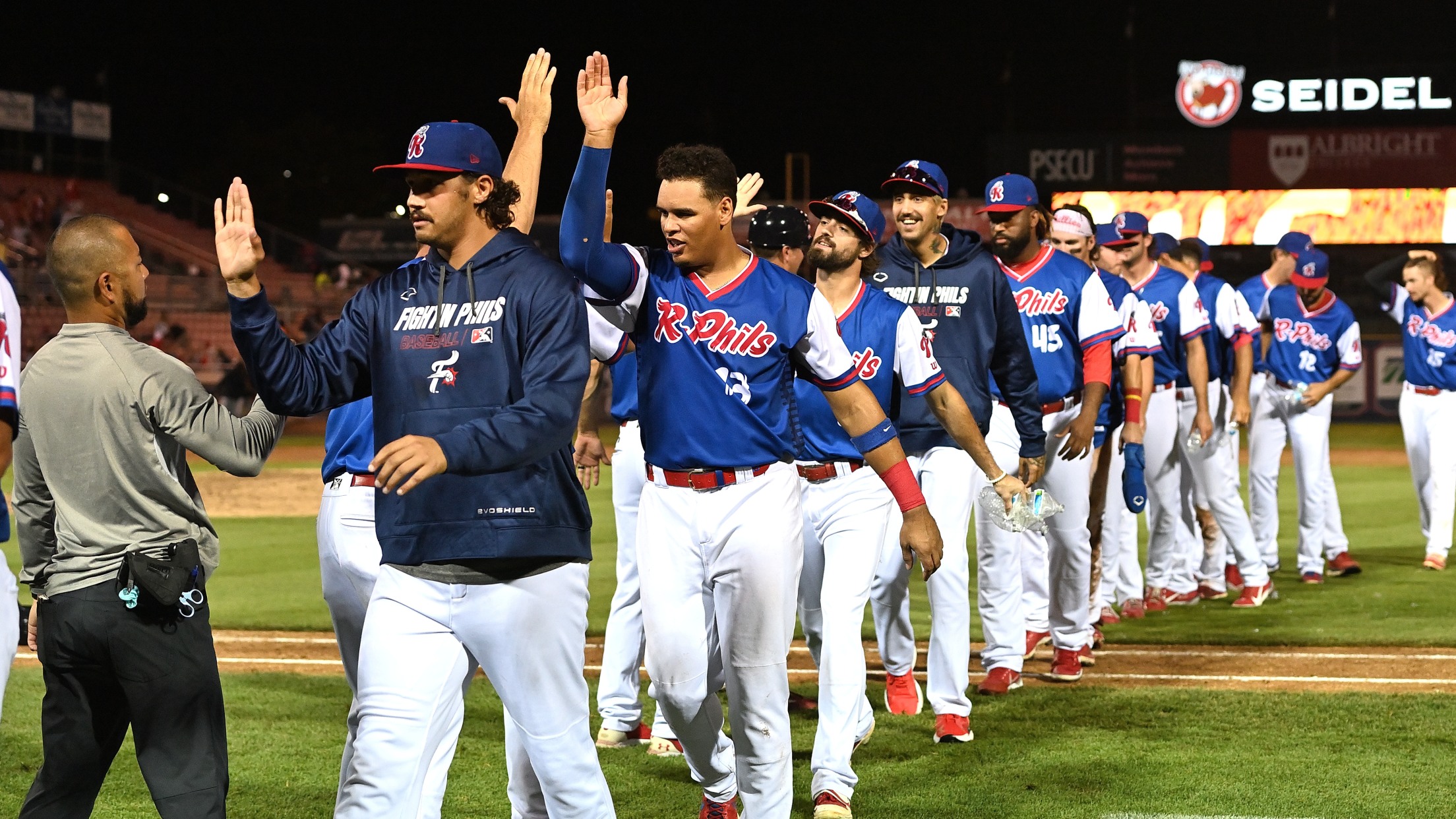 BOX SCORE - Reading 8, Portland 5 The Reading Fightin Phils topped the Portland Sea Dogs 8-5 under the lights on a Sunday matinee contest. Reading took the series, 5-1. Three players launched home runs as Logan O'Hoppe and Brock Stassi hit their first of the season as Luke Miller
BOX SCORE - Reading 8, Portland 5
The Reading Fightin Phils topped the Portland Sea Dogs 8-5 under the lights on a Sunday matinee contest. Reading took the series, 5-1. Three players launched home runs as Logan O'Hoppe and Brock Stassi hit their first of the season as Luke Miller rocketed a team-high thirteenth!
Stott had a three-hit afternoon, batting .481 in the series. Closer Brian Marconi recorded two saves to lead the league with eleven total.
Reading scored early and often as they plated five in the top of the second. O'Hoppe started off the inning with a home run to put the R-Phils on the board. Stassi walked down to first and was driven home on Miller's long ball. Chris Cornelius and Stott hit singles and were knocked in thanks to a double from Josh Stephen. Reading led 5-0.
Portland put on one in the bottom half as back-to-back doubles scored a run.
Stott added on an insurance run in the top of the fourth with an RBI single plating Miller.
A two-run shot from Stassi in the fifth added on more runs as Reading led 8-1.
MLB rehabber Danny Santana sent one over the video board in the bottom half scored Tanner Nishioka making it 8-3.
Nishioka had a home run of his own to start off Portland's seventh and one in the bottom of the ninth. The score remained there, 8-5.
Tyler Phillips got the start throwing three innings of one run three hit ball. He was limited on a slated pitch count but notched six strikeouts to cap off his outing. Noah Skirrow (W, 1-2)came in for relief tossing 3.2 innings, allowing three runs on five hits. Kyle Dohy got a strikeout to end the seventh. The lefty struck out the side to get through the eighth. Reading called upon Brian Marconi for the ninth. Marconi let up a lead off home run and loaded the bases. Zach Warren (S, 2) was called upon for the final out.